All local trains in Japan run on IC (Integrated Circuit) Cards. There are different IC Card brands and anyof them will work across Japan, but when buying an IC Card in Tokyo, usually the choice is either Suica or Pasmo IC card.
Aside from the obvious difference in branding, there are actually no real operational differences between Suica and Pasmo. Both of these IC cards work the same – they rely on chip technology to allow you to tap in and out of each train station in Japan without having to buy a ticket for every trip.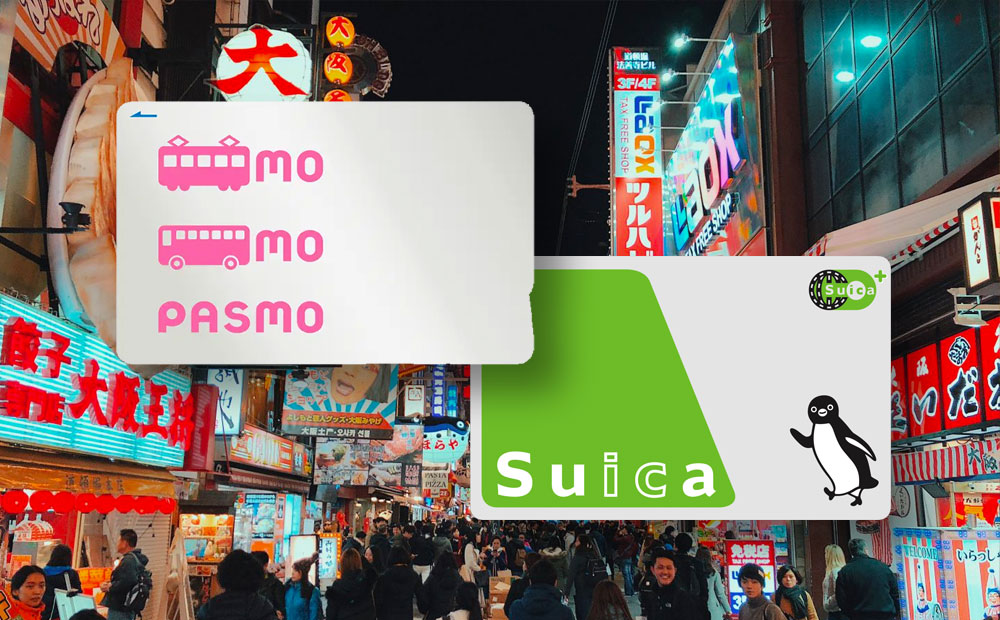 These days everyone in Japan has an IC card, so much that they have been accepted as a payment method at most stores in Japan. You can use your IC card balance to buy things from convenience stores, vending machines, or even when buying clothes at Uniqlo.
Whenever your IC card balance is running low, you can easily refill the card using cash or a credit card at any train station. So we can all agree that IC cards have made life much easier in Japan.
However, as you may have heard, there is currently a worldwide semiconductor shortage. This in turn affects the production of IC cards, and there is now a shortage of physical IC cards. A few train companies in Japan, namely JR East (the maker of Suica) and Pasmo have just announced that as of Wednesday, August 2, it will suspend the issuing of ALL physical IC cards until further notice.
What does this mean for tourists? Read on to find out!
Can I still use IC cards from my previous trip to Japan?
If you had kept your IC Card from your past trips to Japan, then good news for you! Yes, you can still use all existing IC cards. Just make sure they have not expired yet. IC cards have 10-year validity from the last date of use.
How can I get around Japan without a physical IC card?
Are you visiting Japan soon and don't have an existing IC card? Here are a few ways to mitigate the issue:
1. Use your iPhone as your IC card (Virtual IC card)
Good news for iPhone users – the IC cards have gone virtual and you can use your phone as an IC card through Apple Pay! You do not need an existing IC card to do this – just the Wallet app that is already on your iPhone will do. This makes everything even more convenient, as you can refill the balance via your phone without even going to the station.
Tip: Check out Apple's help article on how to use IC cards on iPhones.
However, there are known issues with refilling the balance from the phone using foreign credit cards that are not issued in Japan. The last time I was in Japan, I had some luck with using my MasterCard credit card, but I could not use my Visa credit card. I heard Amex cards should work as well.
If you face the same payment issue and none of your credit cards work, you can still refill your virtual card at any train station with cash.
To do this, use any train ticket machine, just like how you would refill a physical card. I did find this challenging to do with the phone. Your iPhone needs to be touching the machine and be actively on the Wallet app while it is refilling the balance, or else the balance refill will fail. But it was doable after a few tries with some practice.
Keep in mind that IC Cards purchased through Apple Pay on an iPhone cannot be refunded if you don't have a bank account in Japan, so refill it only to the amount you think you'll need for your trip.
2. Try to get the foreign tourist IC Cards at the airport
There might still be a few foreign tourist IC cards available by both SUICA and Pasmo, which you can still get at the Narita or Haneda airport.
However, unlike the regular IC card which has long expiry, the tourist-only IC cards will expire within 28 days. There will also be a restriction on how many cards can be bought per person.
3. Use the 72-hour subway ticket
You can buy the Tokyo Subway Ticket pass which is available for 24, 48, or 72 hours. They are valid for Tokyo Metro and Toei lines only, not for JR lines. The subway ticket can also be bought as an add-on to Tokyo Pass, making it cheaper than paying for a single train fare each time.
4. Use Unlimited JR Pass, if you have it already
If you're planning to visit multiple cities in Japan during your visit, you might already have plans on buying an unlimited JR Pass. In this case, you could use your Unlimited JR Pass to board local JR trains as well.
💡 Hot tip! The price of the Unlimited JR Pass will increase by 70% starting October 1, 2023, for travels by Dec 28, 2023. JR passes can be purchased 90 days before you intend to travel to Japan. For example, if you purchase a JR pass online on Sep 30, 2023, you must exchange the online purchase for a physical voucher in person by Dec 28, 2023, and then activate it in the next 30 days.
Do this only if you are already planning on getting the Unlimited JR Pass. I do not recommend getting an Unlimited JR Pass just for traveling in local trains in Japan.
What should I do if I don't have an iPhone or IC Card?
Unfortunately for Android users, only Android phones bought in Japan can use virtual IC cards. You could try using the Pasmo mobile, but it is only available in Japanese.
So, back to the 90s for you. You'll need to purchase single train tickets at the machine for every single trip you'll be making. It's not a bad option, just terribly inconvenient compared to using the IC Card.
As the fares in Japan are calculated based on distance traveled, you'll need to know exactly which station you'll get on and off from, find out how much the fare will be (there are fare tables in all stations), and then buy that ticket from the machine.
Paying using a contactless credit card?
Soon, you may not need to worry about needing IC cards as a means of paying for train tickets in Japan anymore. Nikkei has reported that Tokyo train stations will soon be fitted with machines compatible with contactless credit cards! This means you can just wave your credit card, or your smartphone or smartwatch with your credit card stored in it, to go in and out of every station.
Stay tuned as it is being rolled out in select lines in Tokyo and is planned to be rolled out fully by Spring 2024.
Do children need an IC Card to travel on trains in Japan?
Children aged 5 years old and below do not need to pay for public trains, therefore they do not need an IC card. However, 6 to 12-year-olds have to pay for a child fare, which is 50% of adult fare. If they are above 12, they are considered adults and must pay the adult fare.
Previously you can buy children's IC cards at any train station, though I am not sure if this has been affected by the shortage. If they are available for purchase you'll also be asked to provide proof of age so make sure to bring their passports.
Alright, that's all I know for now! Hope you find this useful.
Until next time 😬