Traveling to Tokyo for the first time? I am so happy and jealous of you. The feeling of visiting Tokyo for the first time is one of my fondest memories of all of my travels, by far. As a repeat visitor to this beautiful city, I will impart some of my knowledge of Tokyo in this post.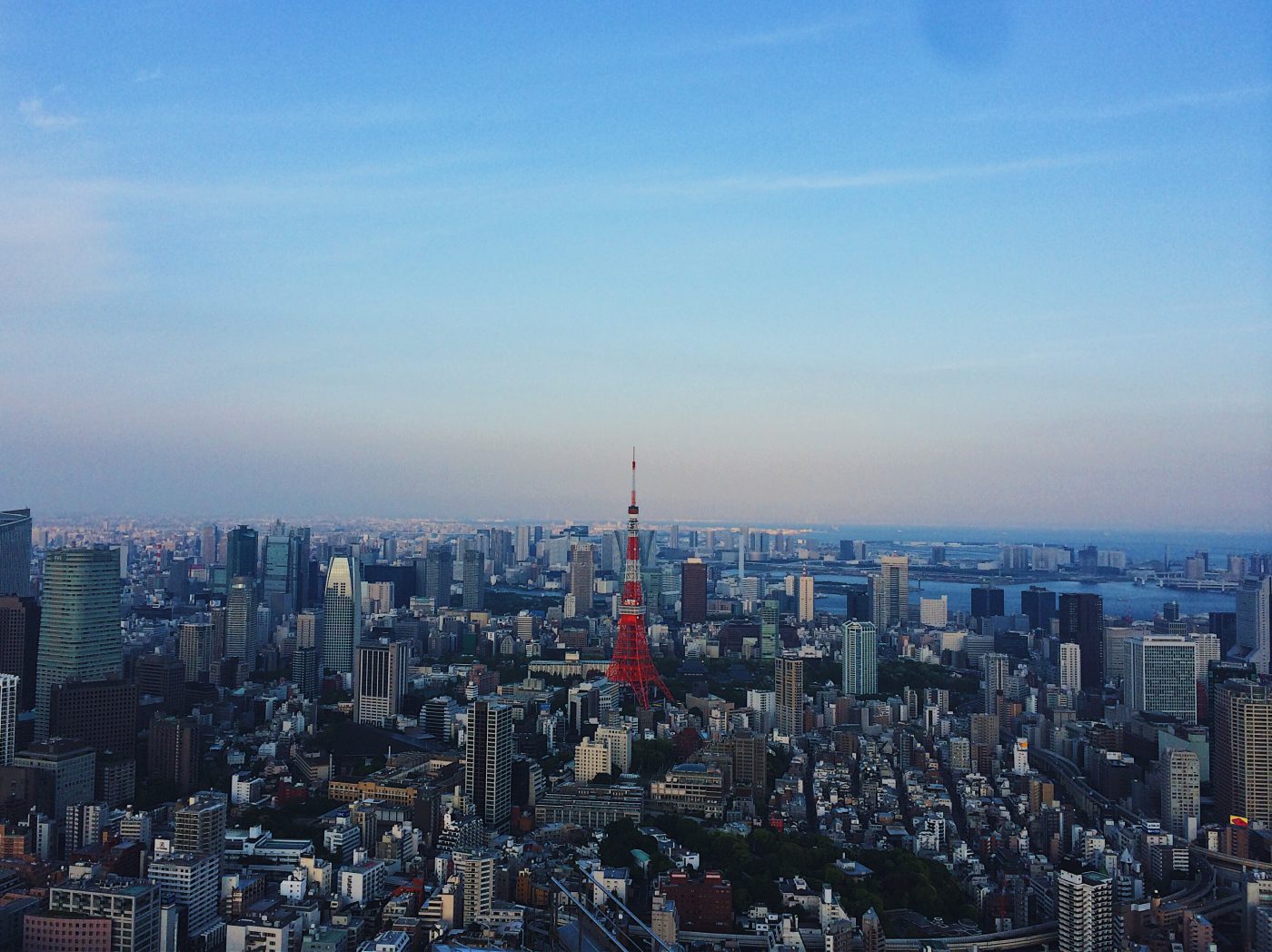 Tokyo Travel Tips for First-time Visitors
1. Get the Tokyo Pass from Klook to save money – There are lots of attractions to visit and do in Tokyo, which means you'll likely have to spend on those activities. Getting a travel pass could ease the pain. To make it easier for you to decide whether to get the pass or not, I'll put a note on each attraction that I mention in the itinerary that could use the Tokyo pass.
What is Klook? Klook is the leading travel and experiences booking website in Asia. And yes, they are legit! I personally always book my activities through them whenever I am traveling. See my review of Klook here.
2. Fly to Haneda Airport (HND) instead of Narita (NRT) – Unless the flight is considerably cheaper, don't even think about flying through Narita. It will save you both money and time because Haneda is so much closer to the city than Narita. In fact, Haneda is pretty much already in the city – it would take you about 30 minutes to Shibuya using the local train. Narita, on the other hand, takes about 40-90 minutes and you need to buy an express train ticket to Tokyo.
3. Airport Transfer from Haneda (HND) to Tokyo – If you are arriving in Haneda (HND), you'll want to take the local train as it is cost-effective. But if you're arriving in off hours (trains only operate from 6 AM to midnight) or traveling with a group, you will want to book a Private Transfer from and to HND to save the hassle.
4. However, if you have to fly to Narita (NRT), you can still get into the city easily. Aside from the Narita Express, there is Tokyo Keisei Skyliner which takes you to Ueno station in 40 minutes. From Ueno, you can then transfer to the local trains to get to the station nearest to your hotel. If you are traveling as a big group or have a lot of luggage, I highly suggest getting a private car. On my most recent trip, I hired a private transfer car from Narita for the three of us since we had a lot of luggage and I had a great experience. The driver was already waiting for us as we exited and we were off within 5 minutes.
Tokyo Pass: Keisei Narita Skyliner is one of the attractions included in Tokyo Pass
5. Download the Google Translate Japanese Pack to your phone. It will make communication a lot easier. Google Translate can also somewhat translate writing to English, so it has been useful when I go to a restaurant where the entire menu is in Japanese and the staff does not speak English.
6. Download the Tokyo Google Maps to your phone – by this, I don't just mean download the Google Maps app. You can download the whole Tokyo map to your phone so you'll use less mobile data when browsing the maps. Here is how to download Maps to your phone.
7. Wear comfortable walking shoes – Tokyo is a city with amazing public transport connectivity. Taxis are expensive. So chances are, you'll be walking and exploring on foot a lot in Tokyo. Wear comfortable shoes that are actually made for walking.
8. Don't worry about traveling solo to Tokyo. Tokyo is one of the safest cities in the world. Two of my trips to Tokyo were done on my own and it couldn't have been more perfect. Okay, I know there are incidents involving perverted peeping toms on the train, and I'm sure crimes do still happen, but I personally have never felt scared or threatened even when I was walking alone at night.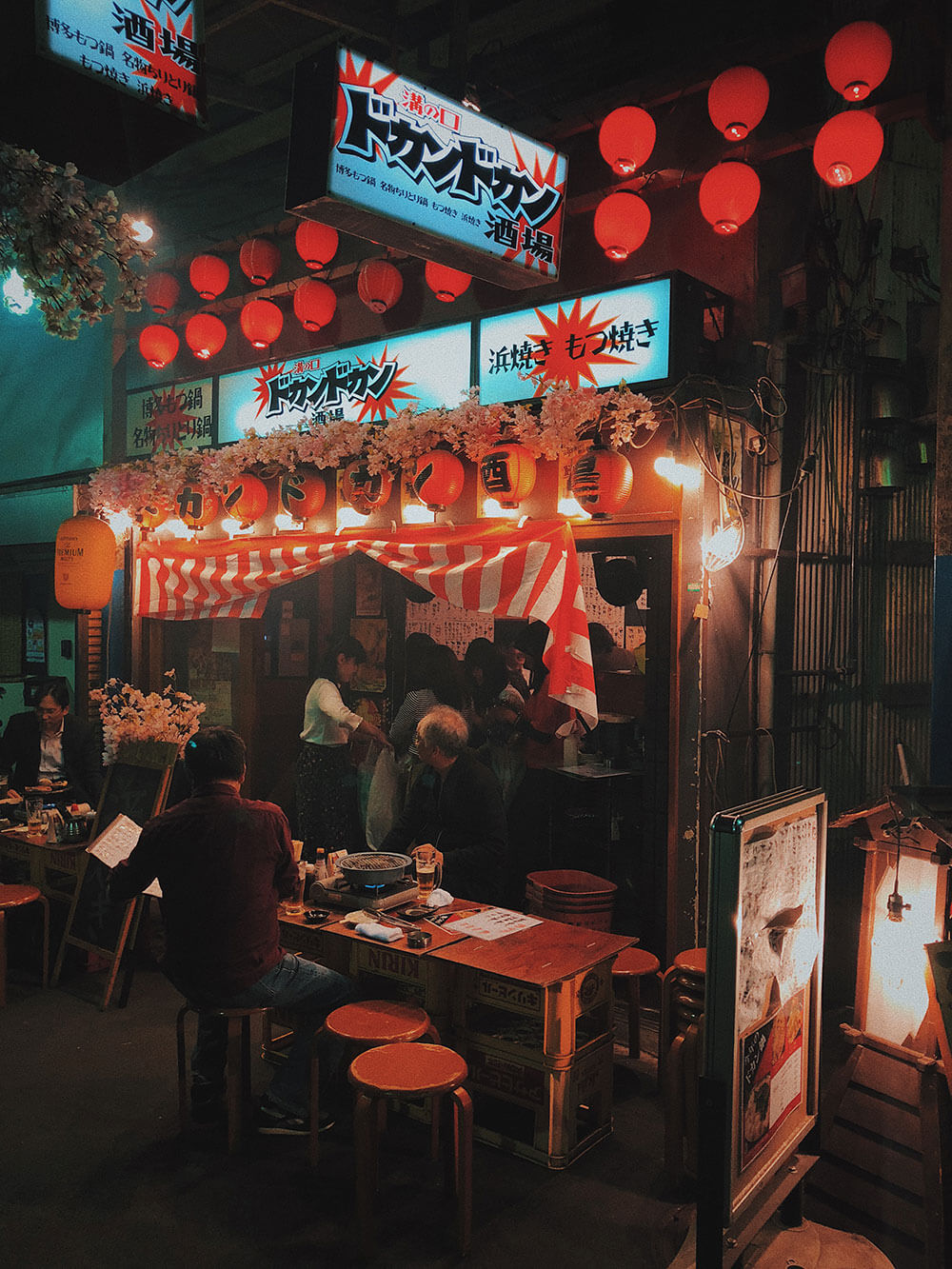 Fast track your arrival in Japan
You can make your arrival in Japan easier by completing your immigration and customs procedures before your arrival via Visit Japan Web. Read how to do that here
Staying connected with Wi-Fi while in Tokyo
If there is only one tip you take away from this blog. This would be it: Get a SIM card for your travel! Having an internet connection at all times makes traveling in Tokyo MUCH easier.
If you are traveling alone, you can look into getting a prepaid SIM card. You can pick up the SIM Card once you have reached Japan at the airport (check if your airport is listed).
However, if you'd like to still be contactable from your home mobile number, I strongly suggest considering a data eSIM option. It will still allow you to have unlimited data when you are in Tokyo, but you can still retain your regular SIM card!
If you are traveling in a group, or have multiple devices, another option is to rent a pocket Wi-Fi, which you can get here and pick up at the airport. This provides unlimited data and you can connect multiple devices to it, up to 10 devices. You'll have to remember to charge the router every day and also remember to return the router at the end of your trip.
How many days should I spend in Tokyo?
I recommend setting aside a minimum of 5 days for Tokyo. Tokyo is MUCH bigger than you might have expected. On my first trip to Japan, I went for 7 days with aspirations of doing a few day trips outside of Tokyo. That plan was quickly trumped when I realized how big this city is.
In the end, I allocated 5 days in Tokyo and barely managed to squeeze in two days in Hakone, and it was still not enough to cover all that I wanted to do in Tokyo. I ended up coming back a few more times and on subsequent return visits, I'm still discovering new sides of the city.
And this is why I've written this post as a 5-day itinerary in Tokyo!
How to get around Tokyo using Public Transport
In Tokyo, you can pretty much get anywhere you want using the train. Here is how the system works:
Tokyo Pass: A 72-hour subway ticket (for Tokyo Metro and Toei line) can be bought as an add-on to Tokyo Pass, making it cheaper than paying for a single train fare each time.
1. Using Local Trains with IC cards (SUICA or PASMO)
Local trains in Japan run on IC (Integrated Circuit) Cards. In Tokyo, you can get either SUICA or PASMO IC card. They are the exact same thing, and there is no difference in which one you get so just pick one. Whichever one you choose, this IC card will be your lifeline during your stay.
IC Card Shortage: There is currently a shortage of physical IC Card. Suica and Pasmo will no longer be sold starting 2 August 2023 until further notice. Read here to find how to get around in Tokyo without physical IC Card.
This card allows you to tap in and out of each train station without having to buy a ticket every single time you take a train. And because everyone has an IC card Japan, you can even use your card balance to buy things from convenience stores and vending machines. Whenever the balance is running low, you can easily refill the card using cash or credit card at any train station.
2. Virtual IC Card – How to use your iPhone as an IC Card in Japan
Good news for iPhone users – the IC cards have gone virtual and you can use your phone as an IC card. This makes everything even more convenient, as you can refill the balance via your phone without going to the station.
Tip: Check out Apple's help article on how to use IC cards on iPhones.
Note that you do not need to buy a physical IC card to do this, just start the process straight from your phone! However, if you DO have an existing IC card you can still transfer the balance to your phone. Your existing card will then stop working and you can only use your phone as an IC card from that point onwards.
Unfortunately for Android users, the phone needs to be bought in Japan to be able to do this. You could try using the Pasmo mobile, but it is only available in Japanese.
For users without a smartphone, you would still need to get an IC card.
3. Planning your route in Tokyo
In terms of train schedules and routes, I'm happy to report that Google Maps works really well in Japan. You can use it as normal but set it to public transport mode, and it will give you the best way to get from point A to point B by train. And it even tells you how much the fare would be.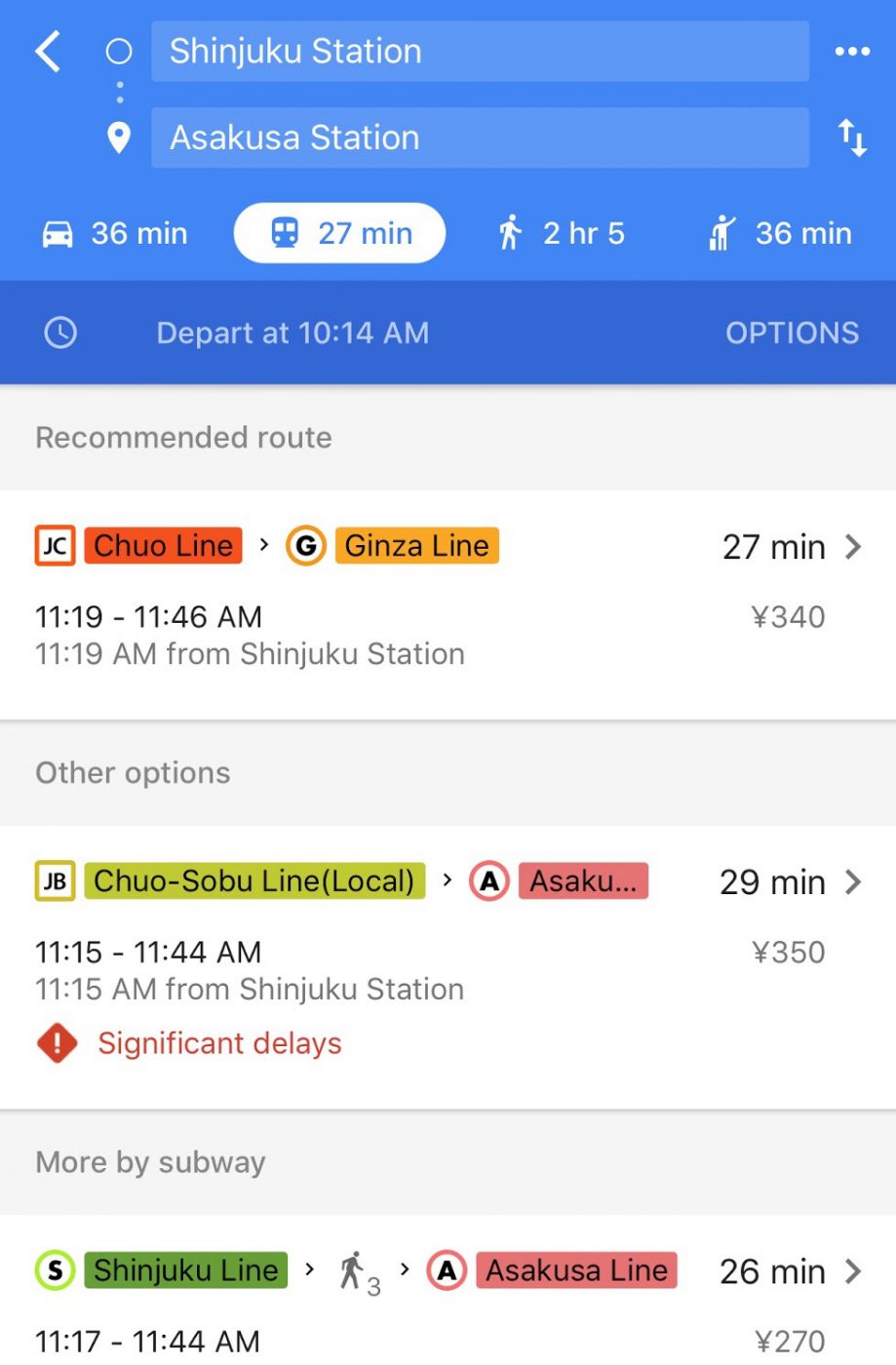 I'd say that's good enough for tourists. Locals use a more comprehensive transit app called NaviTime which will tell you even more details such as which train car you should board to get to your transfer faster. But for me, Google Maps has always been enough.
4. Tokyo local trains will stop running at midnight
Trains in Tokyo are convenient and affordable, but they stop at midnight. Cabs are very expensive in Tokyo, so if you're out late, you want to make sure you still catch the last train. Most stations have trains running until midnight but as a general rule of thumb, you should be at the station by 11:30 PM. Especially if your travel involves changing lines.
On one of our nights out, we missed our last connecting train in Shibuya and had to take a cab back to our accommodation. The short 20-minute ride cost us $50 😐
5. Be mindful of train peak hour
I try to stay away from using the train in the morning during rush hour, usually any time from 8-10 am on a weekday and 6-8 pm on weeknights. I'm sure you've heard about how people get pushed by sticks to encourage them to move more inside the train so that more people can get on, and you end up packed into the train like sardines.
What is a JR Pass and do I need it?
The price of Unlimited JR Pass has increased by 70% since 1 Oct 2023. Even though you'll see many recommendations for buying a JR Pass to save some costs, it could be outdated. Since the price hike, it has become harder to justify the cost of the JR Pass, however regional passes like the JR West Kansai Pass might still be worth it. I am working on updating my blog post to reflect this change.
JR Pass is a form of rail pass that gives you unlimited access to all JR trains in Japan for 7, 14, or 21 days. I bolded the JR train part for emphasis since this gets confusing for some people – in Japan, there are many train companies and Japan Rail (JR) is only one of them, and this pass is only valid for JR trains.
Getting a JR Pass makes sense ONLY if you are planning to visit multiple cities in Japan. For example, if you are planning on going from Tokyo to Osaka, Kyoto, Hiroshima, etc. The trains between cities aren't cheap and you'll be saving a lot more by getting a JR Pass. But if you are only planning to stay in Tokyo, an IC card will be enough.
If you have decided that you need a JR Pass, you must buy the JR Pass from outside of Japan before your trip. The JR pass is solely for tourists and it used to not be available for purchase within Japan. So, you should definitely buy it ahead of time.
You can buy Unlimited JR Pass here (cheaper than buying from the official website) and have it sent to your home before your trip. Make sure you get it way ahead of time so that it arrives before your trip. There are 7-day, 14-day, and 21-day options depending on the length of your stay in Japan and your planned train usage.
If you do get a JR Pass and it has been activated for use, then you can use the JR pass on certain local trains within Tokyo too. JR is one of the train companies in Japan and they do have some local JR lines running in Tokyo. So if you are taking a train somewhere and it is a JR line, use your JR Pass instead of your SUICA balance!
Where to stay in Tokyo
With Tokyo's extensive train system, anywhere close to a train station is a great place to stay. For a first-timer, I'd try to stay close to Shibuya, Shinjuku, or Asakusa. Look for a place within 15-minute walking distance or close to a train line that can take you to these areas.
Here are a few places I would recommend in Tokyo:
The Tokyo 5-Day Itinerary
Tokyo is a massive metropolitan city. It's worth planning your trip and grouping the days by areas so that you don't waste time. This is the basis of how I've structured the itineraries below – I've put together some must-visits in sections based on their proximity to each other so that you can optimize your trip by choosing which sights you want to visit on the same day.
Please note that these itineraries are not meant to be done chronologically so you can mix and match your days. Also, don't feel bad if you did not get to do everything… It's just an excuse to come back to Tokyo 🙂
Here are quick shortcuts to the itinerary for each day:
To visualize this Tokyo itinerary better, I've created a Google Maps link that marks all the routes and landmarks I'll mention in this blog.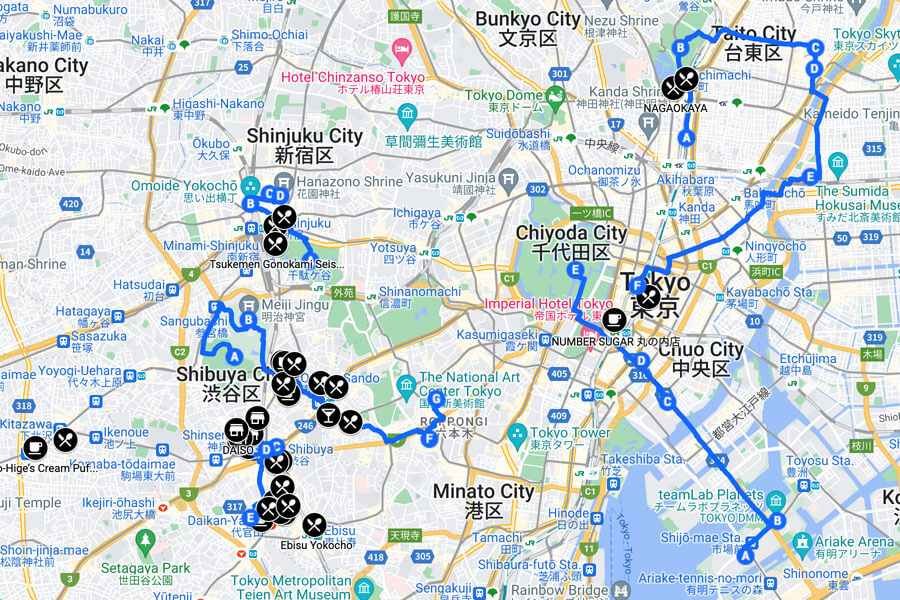 🗺 Save this map to your phone! If you are a Google user, click on the image of the map above. The map will then be saved to your "Recent" maps viewed. Click here for instructions on how to view the map later. It will work from your phone too.
And FINALLY here is a detailed list of what to do in Tokyo on your first visit:
Day 1: Yoyogi Park, Harajuku, Omotesando, and Roppongi
Tip: Choose a weekend (Saturday or Sunday) for this itinerary. The places I'm going to mention today are better to be visited on weekends!
1. Visit Yoyogi Park and Meiji Jingu
You can start your day by exploring Yoyogi Park. It's a huge park with a pleasant shaded walk and all of the walking routes will go through Meiji Jingu, a beautiful Shinto shrine, where you can buy an amulet and other traditional souvenirs.
Don't forget to do the water purification ritual at the temple entrance. Every temple in Japan will have a small fountain with some wooden ladles. Take some water using the ladle, then transfer some of that water to your hands and use it to wash your mouth. Do NOT use the ladle directly to wash your mouth!
If you're visiting on a weekend, you might even see a Shinto wedding there as well. I was lucky enough to see one when I visited.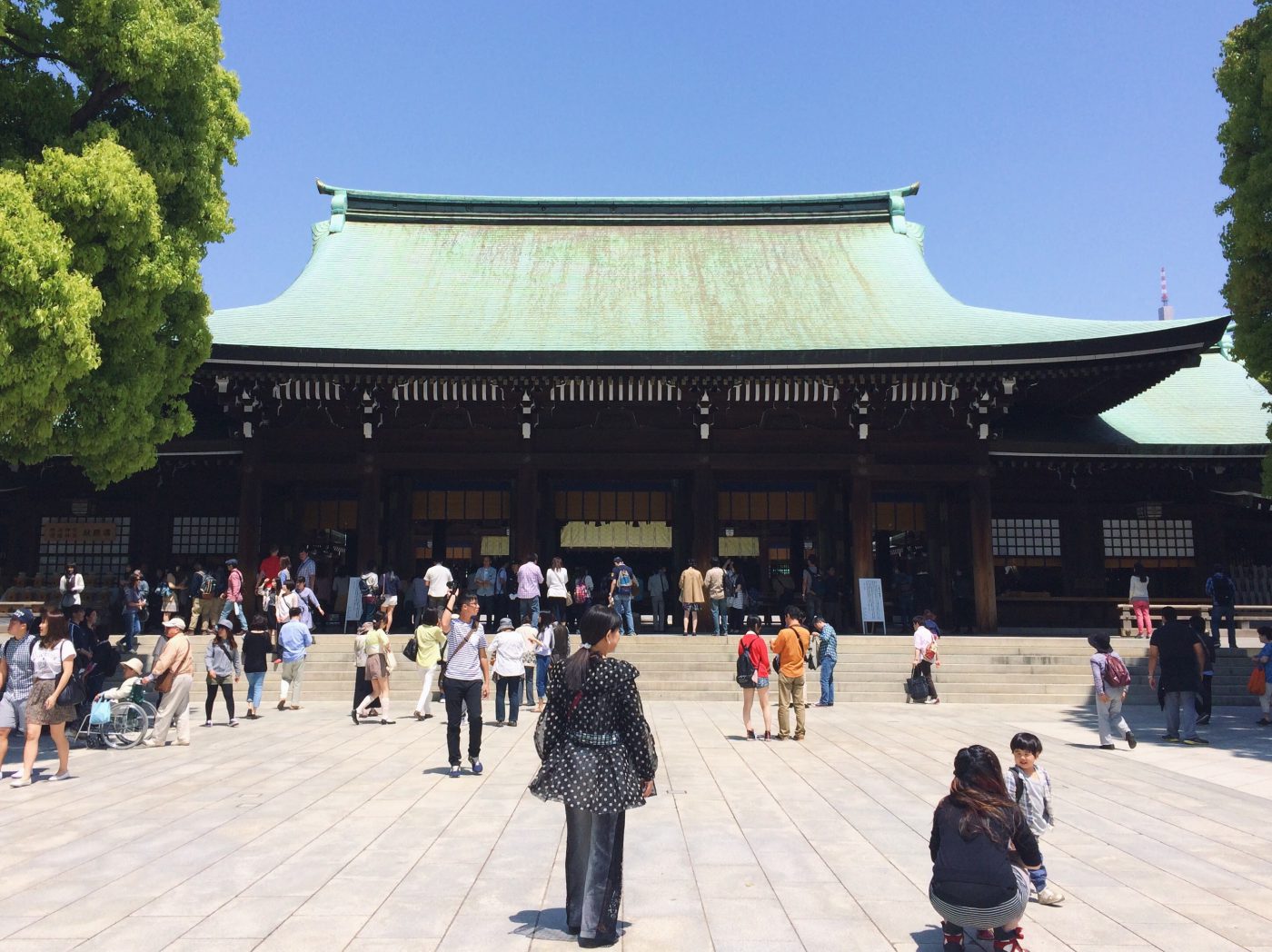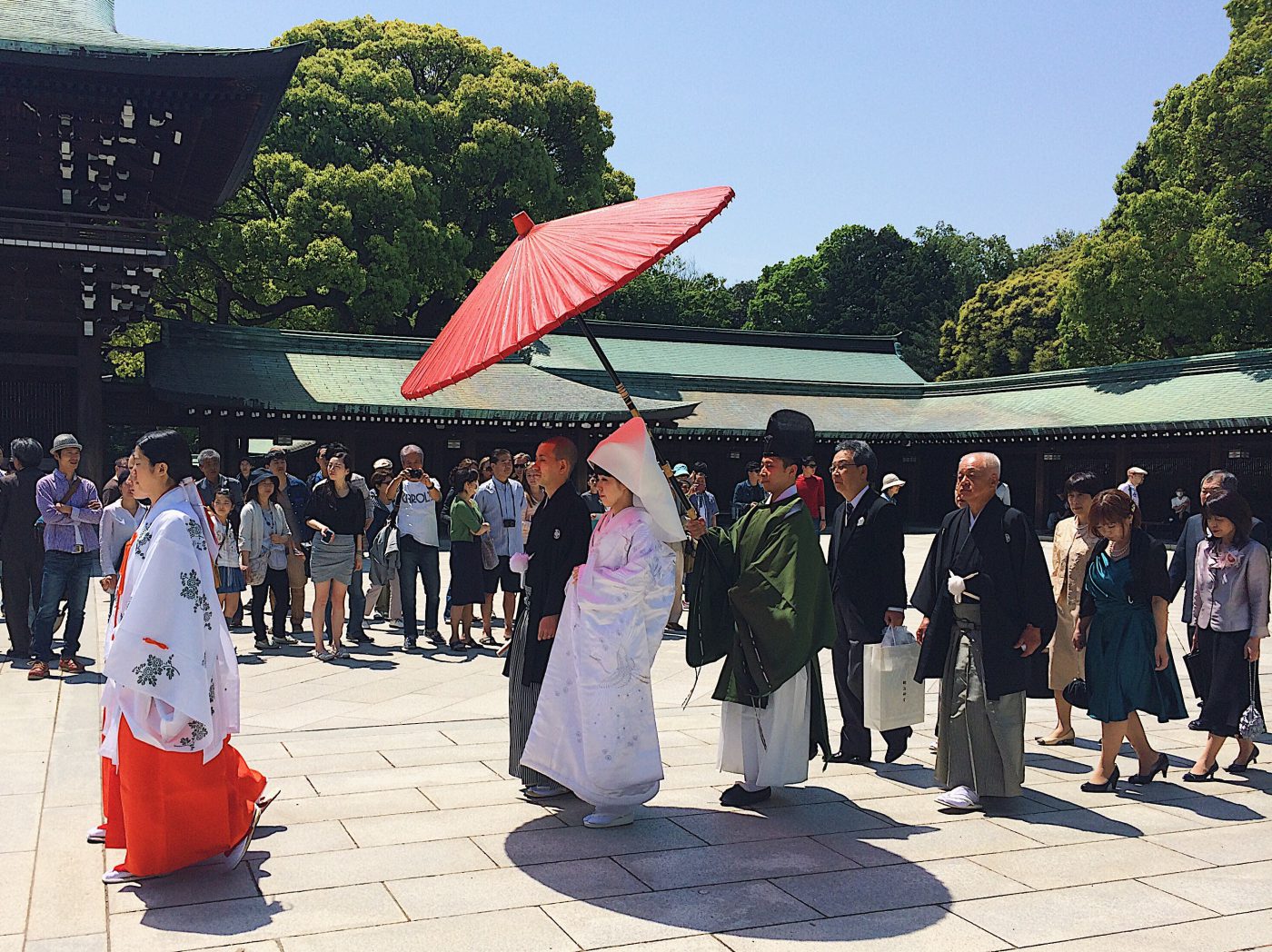 2. Explore Harajuku
Next, you can check out Harajuku, a walkable distance from Yoyogi Park (it's actually right across from it), and walk along Takeshita Dori. Harajuku embodies everything you've heard about modern Japan – It's a crazy area filled with people, trendy shops, and street food.
Harajuku became well-known as the hangout spot for the trendy youngsters who would wear their most outrageous, fashion-forward outfits. Sadly, this is a dying culture and they're not seen as often as they used to, so to increase your chance of spotting these trendsetters you might want to visit on a weekend.
You can easily spend 2-3 hours in Harajuku just walking and looking at the various shops. I recommend dropping by Laforet, a shopping center at the end of Takeshita Dori. Harajuku is full of unusual fashion items on its own, but Laforet is probably the center of all the crazy fashion.
And you've got to try Japanese Crepes while you're here! That's what the Harajuku area is known for. There are also a bunch of other cute eats on the street, such as the animal-shaped gelato from Eiswelt Gelato.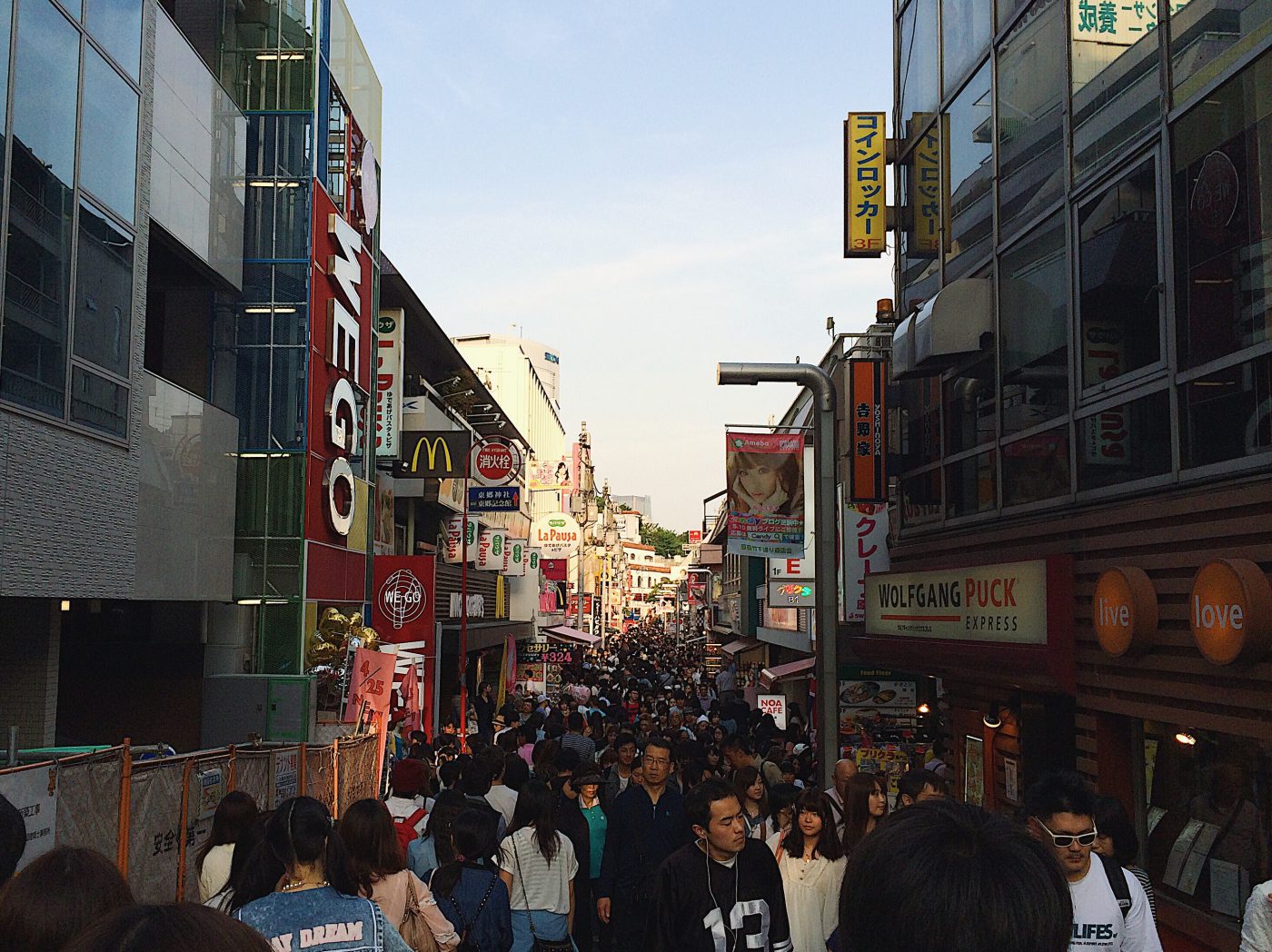 3. Omotesando, Aoyama & Roppongi
If you keep walking along Takeshita Dori towards the east, you'll end up in Omotesando, Aoyama, and then Roppongi. In total, this is about a 3km walk from Harajuku station and totally walkable as the entire route is lined up with shops and food.
Here are some notable places you can stop by on your walk
Tokyu Plaza Omotesando Harajuku for a quick photo op too. This building has these geometric-shaped mirrors on the ceiling and it makes for an amazing picture.
MoMA Design Store Omotesando – MoMA is the Museum of Modern Arts in NYC, but they have a few stores in Tokyo selling some of the best-rated items.
Nezu Museum in Aoyama – East Asian art museum with a private collection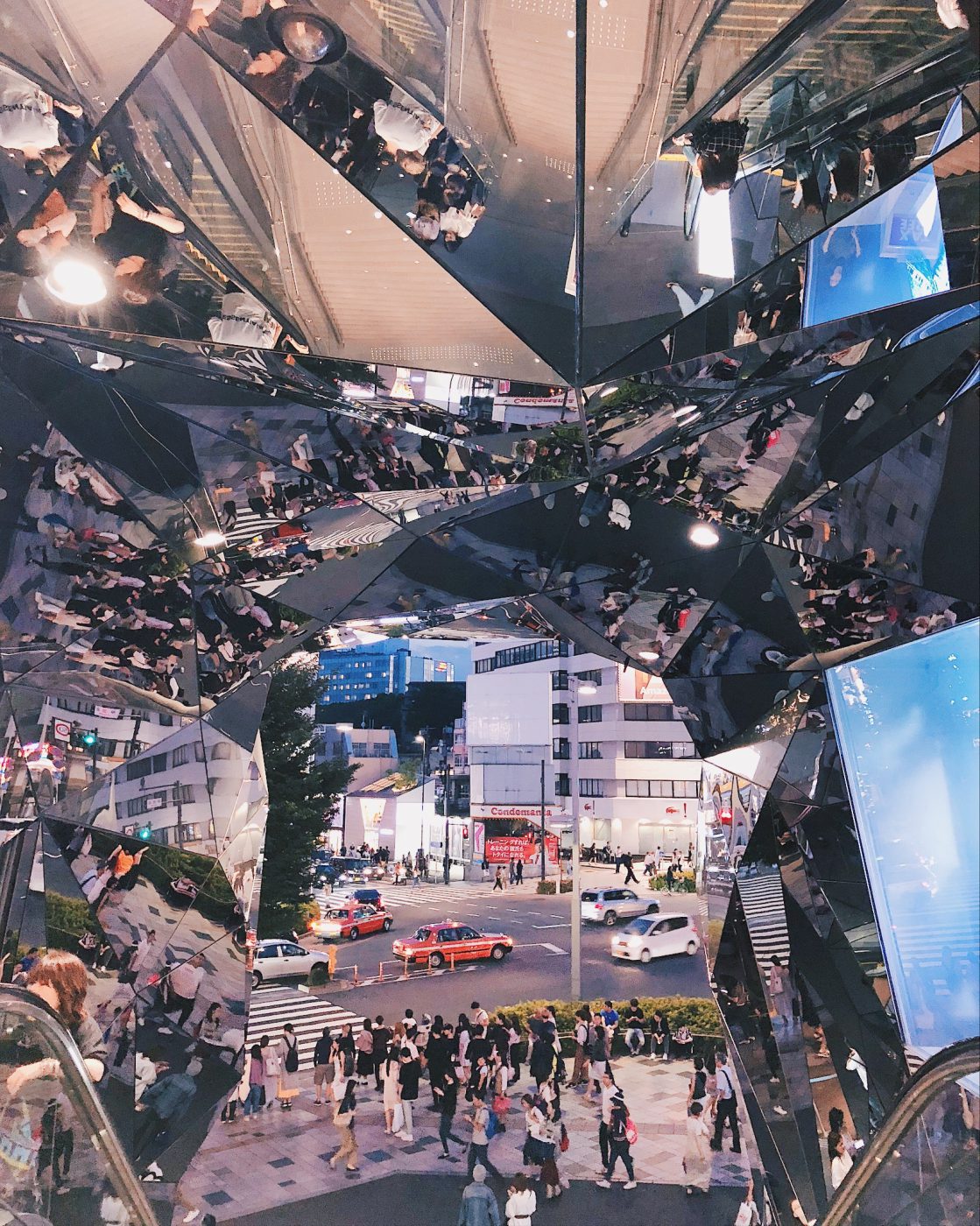 4. Roppongi Hills
I recommend ending your day at the Tokyo City View And Sky Deck in Roppongi Hills where you can take the lift up to the rooftop and get an amazing view of the city, including the iconic red Tokyo tower, for just 1,800 yen. If you're lucky and the day is clear, you might even see Mount Fuji! I recommend going close to sunset to get the best lighting for photos. Make sure you stay a little bit after sunset too for nighttime photography.
You can book the Tokyo City View Observation Deck Admission Ticket here, which I recommend since it's cheaper than buying on the spot.
Tokyo Pass: The Tokyo City View is one of the attractions included in Tokyo Pass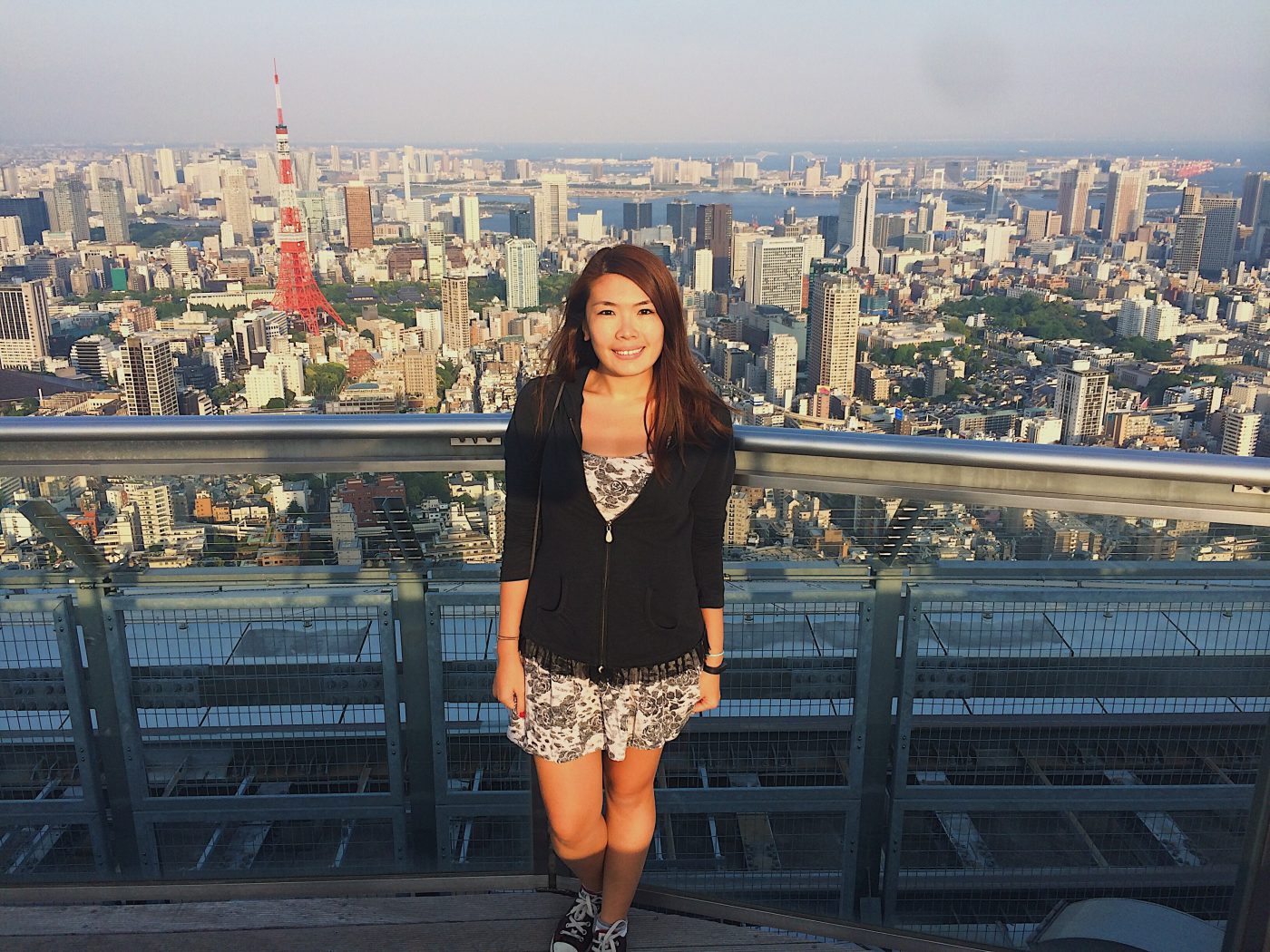 If you are a museum person, Mori Art Museum is also in the same building, and access to the permanent exhibition is included with the observation deck ticket. They might have an interesting exhibit to check out too, but you need to buy the ticket separately.
But if you are a fan of Japanese wood interior design, then head to Tokyo Midtown in Roppongi, the most aesthetic mall I've been to. It also has great stores to get souvenirs from.
Where to eat and drink in Harajuku, Omotesando, Aoyama, and Roppongi
Japanese Crepes at Harajuku. This can be found all throughout the famous Takeshita Dori in Harajuku, so just snap them up whenever you see a stall. It wouldn't be a very big stall, usually just enough for one person to serve you the crepes through the stall window. You can customize your crepe with different fruit toppings and sweet syrup.
Zaku Zaku Ice cream. "Zaku-zaku" is Japanese onomatopoeia for something crispy/crunchy (I swear, Japanese people have sounds for everything). As soon as you enter the shop, you can smell a delicious buttery sweet and savory aroma wafting in the air – similar to caramel popcorn but BETTER. This place is actually famous for its creampuff, filled with Hokkaido cream which is made fresh on the spot and coated with their crispy 'croquant' made from baked almonds. But the Harajuku store also has an ice cream version that is exclusive to this branch.
Eiswelt Gelato on Harajuku – This shop has the cutest animal-shaped gelato! Take note though, It's only open on weekends.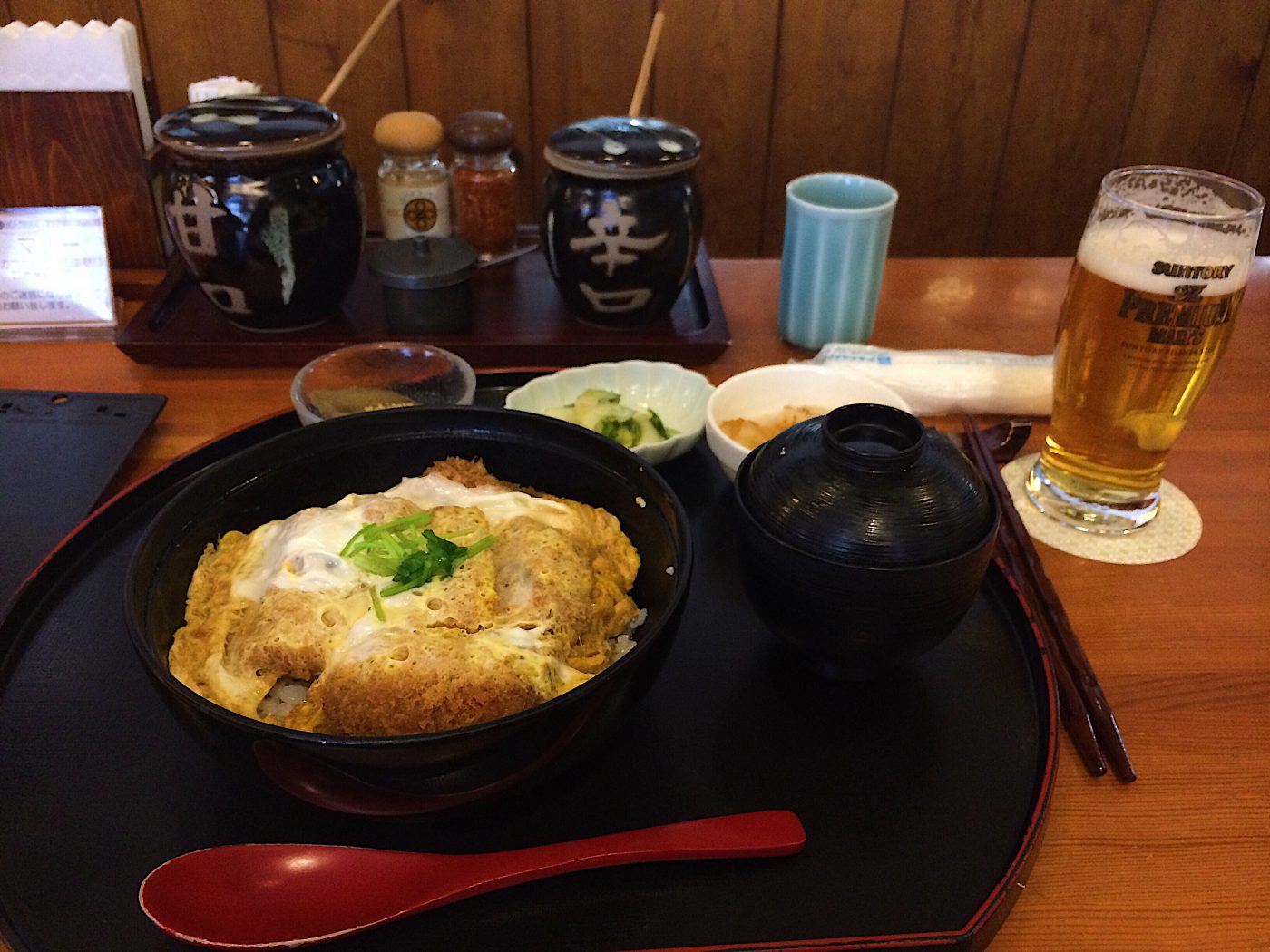 Day 2: Shibuya and its surrounding areas (Ebisu, Nakameguro, Daikanyama, and Shimokitazawa)
For this day, we will be exploring Shibuya, one of the major areas of Tokyo. This itinerary can be done any day, on weekdays, or on weekends.
1. The Famous Shibuya Scramble
Check out Shibuya for the famous Shibuya Scramble Crossing road, where every few minutes the pedestrian light would turn green and the entire crossing will be filled with a ton of people coming from all directions.
Located just outside the Shibuya station, this crossing has been featured in many movies, video games, and music videos. It's an unusual scene and the true definition of organized chaos – everybody is going everywhere in all directions but amazingly, nobody is bumping into each other.
I recommend doing this during the day to see the craziness in all its glory. There is a famous Starbucks where people love to sit and watch the scramble crossing from, but I find it to be quite crowded so I prefer to just watch from ground zero (plus it's free!). You can also go to Hikarie building nearby and go up to the 11th floor for a free view of the scramble from above.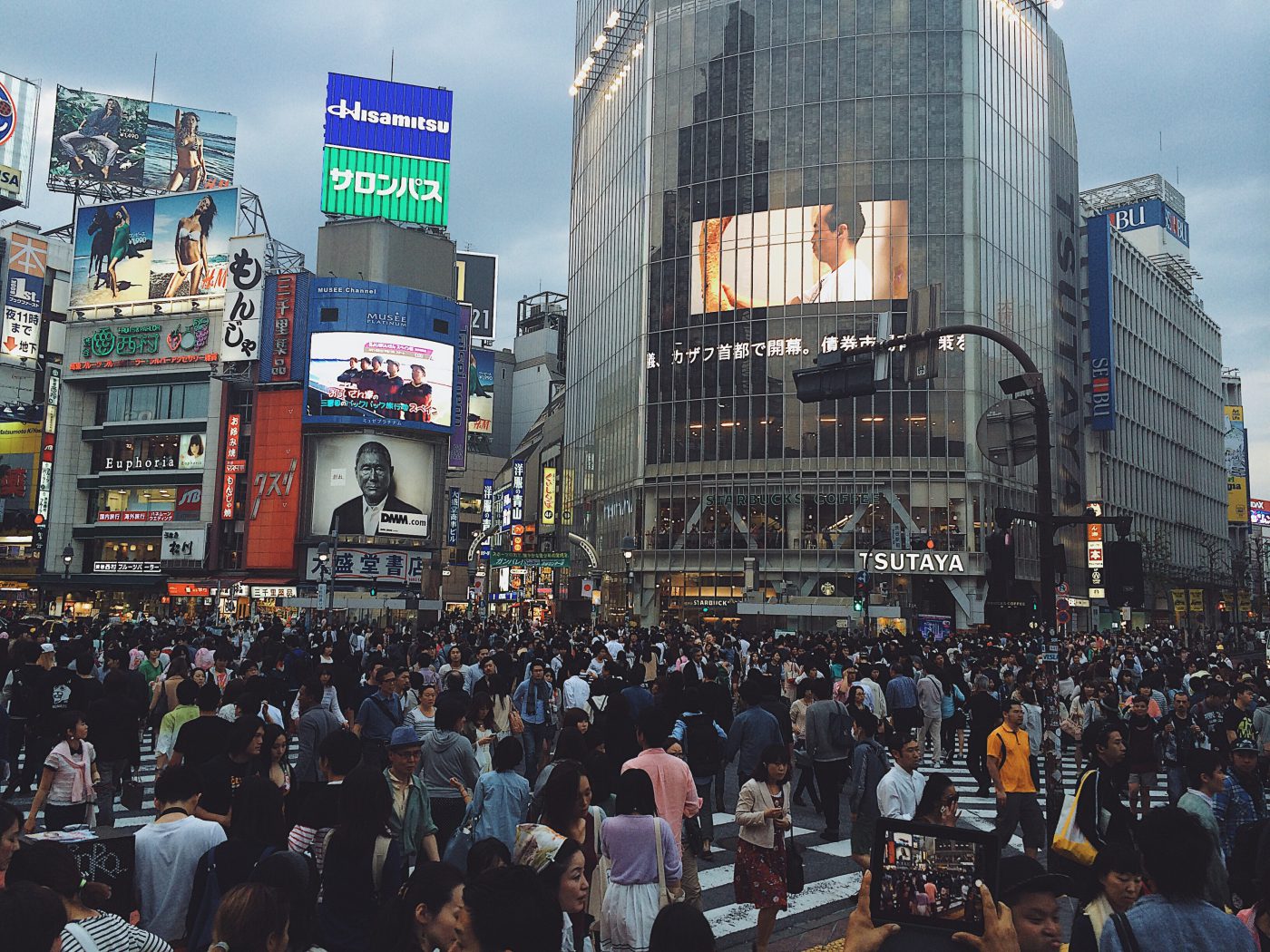 2. Statue of Hachiko, the loyal dog
At one corner of the scramble crossing, you can check out the famous Hachiko Statue. Hachiko is a legendary Japanese dog who is famous for being extremely loyal. He kept waiting for his owner's return at the train station, years after he had passed away. His loyalty touched the heart of many Japanese and he has become immortalized in front of Shibuya station, waiting forever for his owner.
Shibuya is a major train station and it can get pretty confusing when you are trying to meet up with friends, so the Hachiko statue has become a famous meeting point.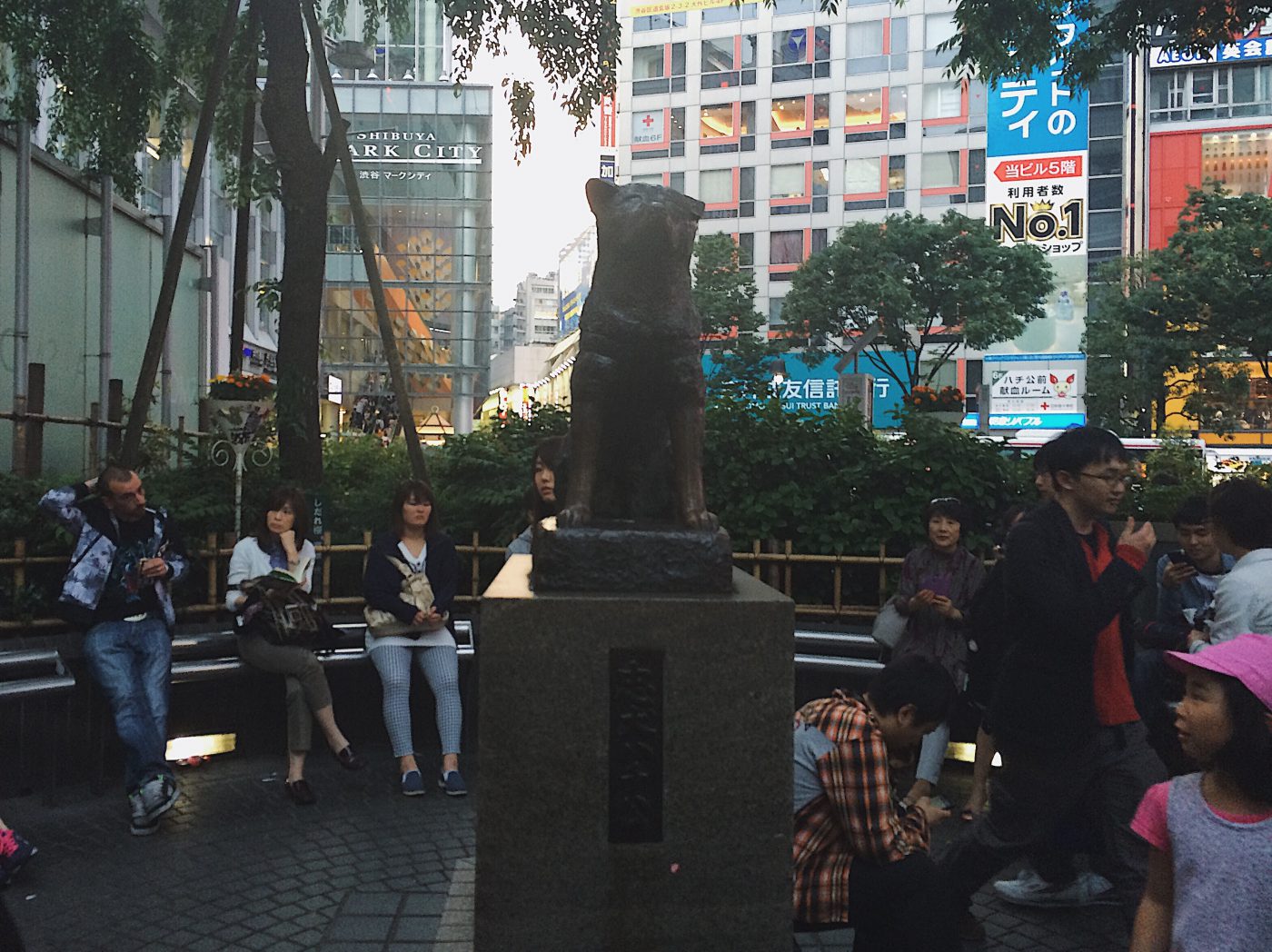 3. Shibuya SKY Observation Deck
If you fancy seeing Tokyo from above, you can check out the Shibuya SKY observation deck. This is one of the newest observation decks in Tokyo, having opened to the public in late 2019.
Tokyo Pass: The Shibuya SKY observation deck is one of the attractions included in Tokyo Pass
4. Shopping in Shibuya
You can take your time exploring more of Shibuya. It's a huge shopping district and you can even say it's the center of Tokyo, along with Shinjuku.
Check out Shibuya Loft for floors of random home goodies, each floor with its own theme. You can also check out Don Quijote (aka Donki) for even more random stuff, or Nitori for home goodies similar to IKEA. For general shopping, I recommend checking out Hikarie building, which features lots of Japanese brands and goodies you can buy for yourself or loved ones at home.
5. Nightlife in Dogenzaka
If you are tired or shopping is not your thing, I recommend going to Dogenzaka area. Formerly a yakuza hangout, Dogenzaka is now filled with ramen shops, pubs, izakaya (small stalls selling skewered meats), and even… love hotels. It's a good place to be if you are there for the nightlife.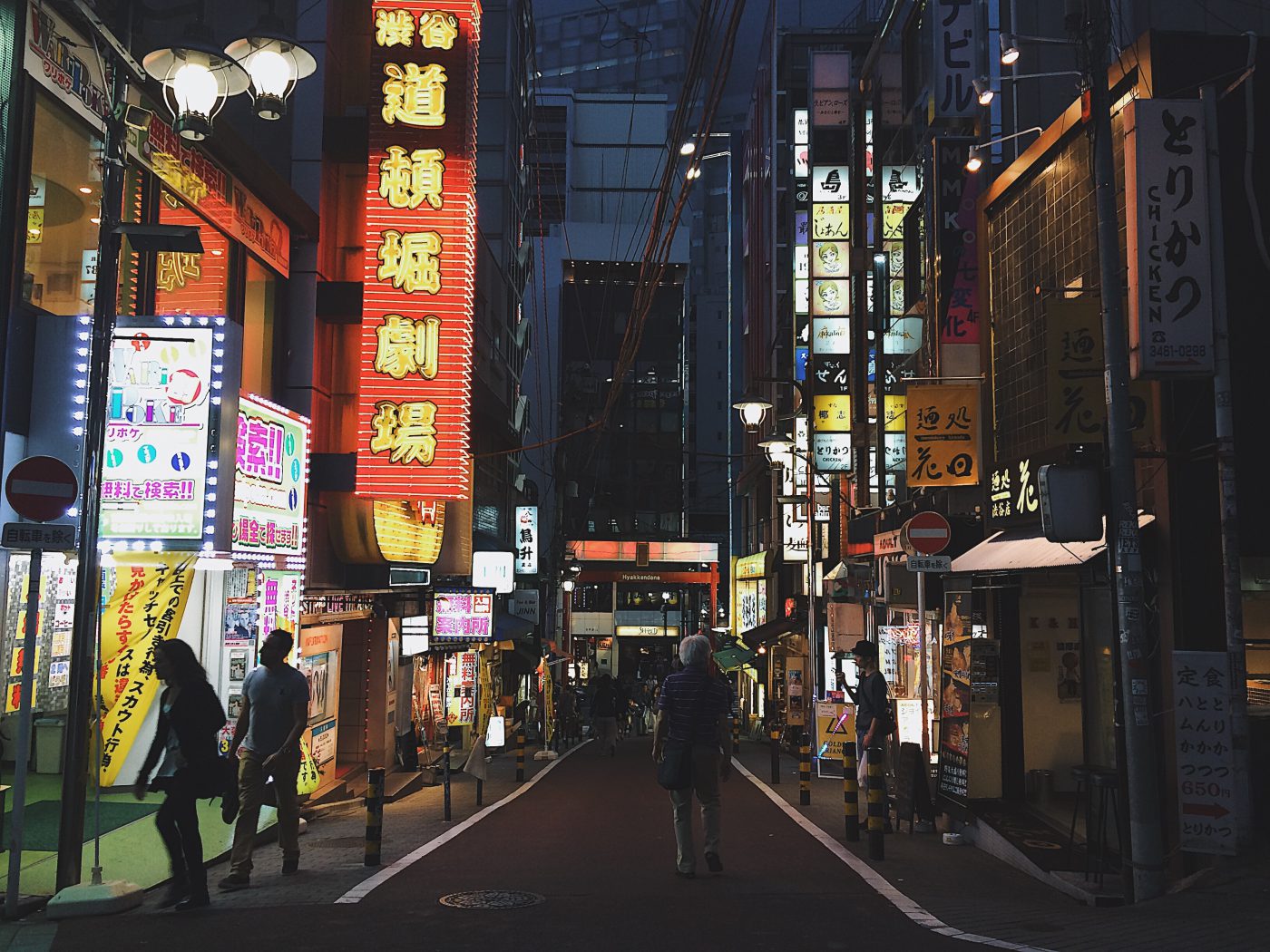 6. Neighborhoods near the Shibuya area
If you still have some energy after the madness that is Shibuya, you can take the train to Shimokitazawa, Daikanyama, Naka-Meguro, or Ebisu for some cafes and check out the nightlife. These are more laid-back residential areas.
Tip: You can check out my Daikanyama Guide for more information on what you can find and do in Daikanyama.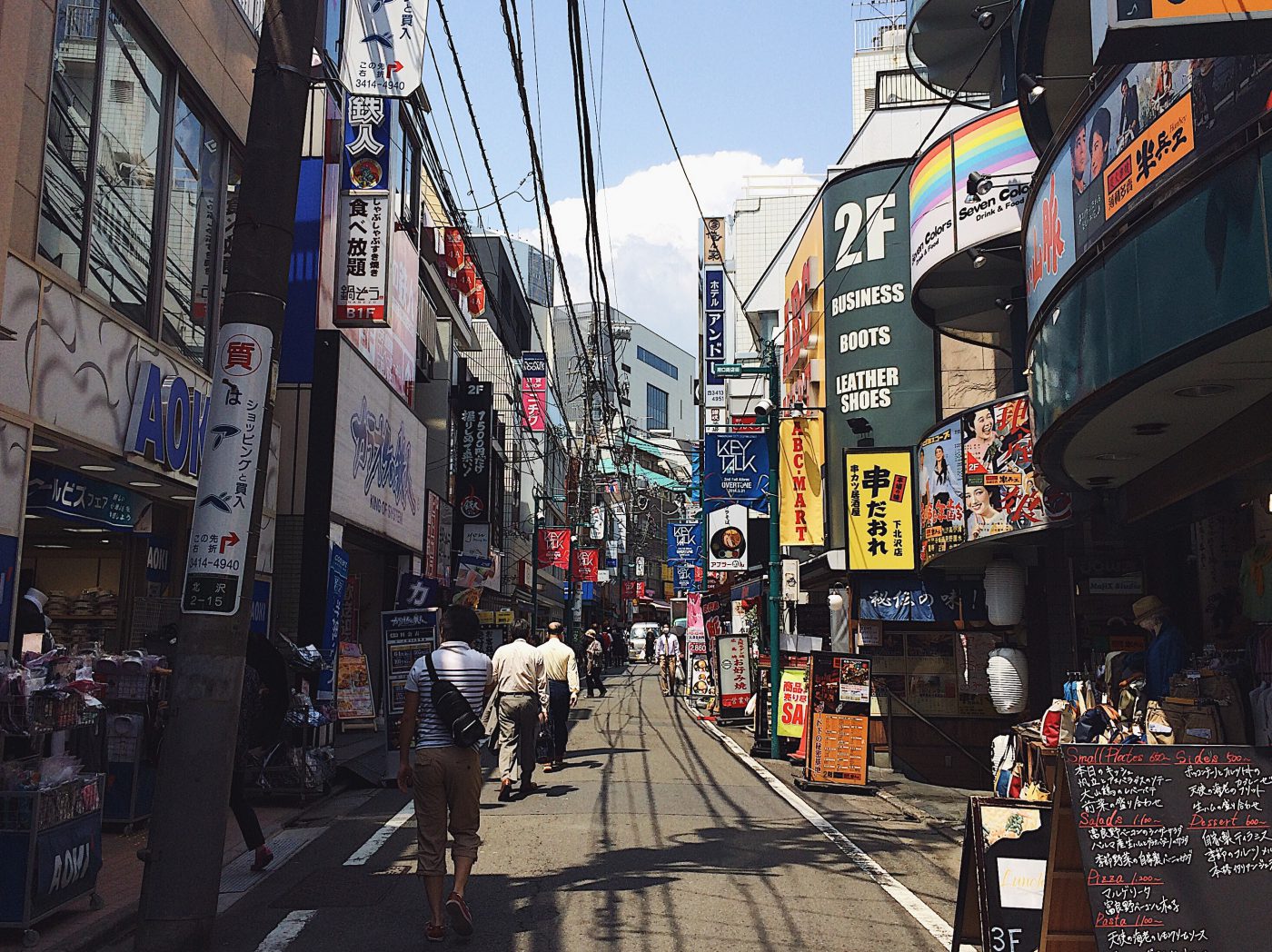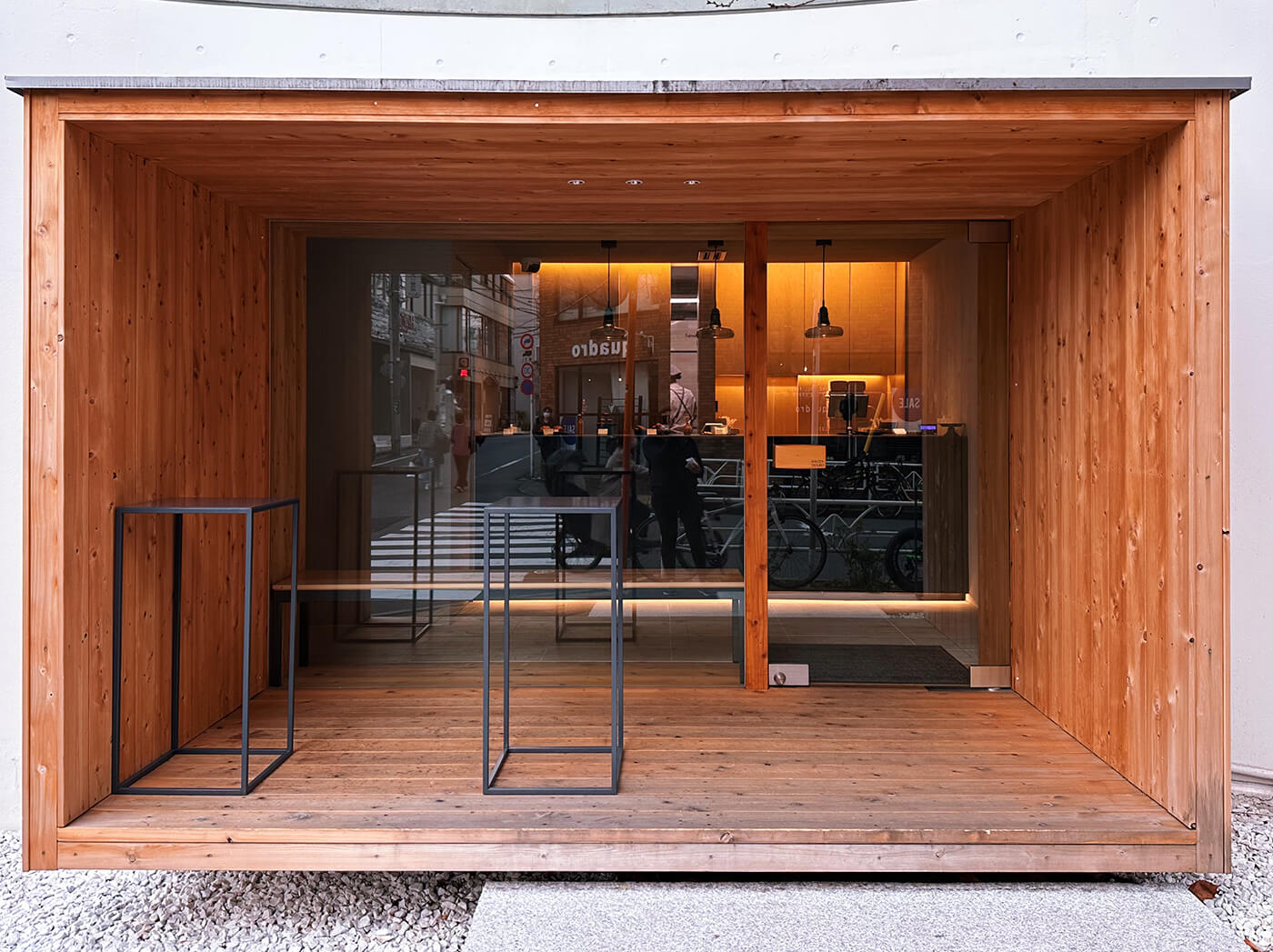 Where to eat in Shibuya and its surroundings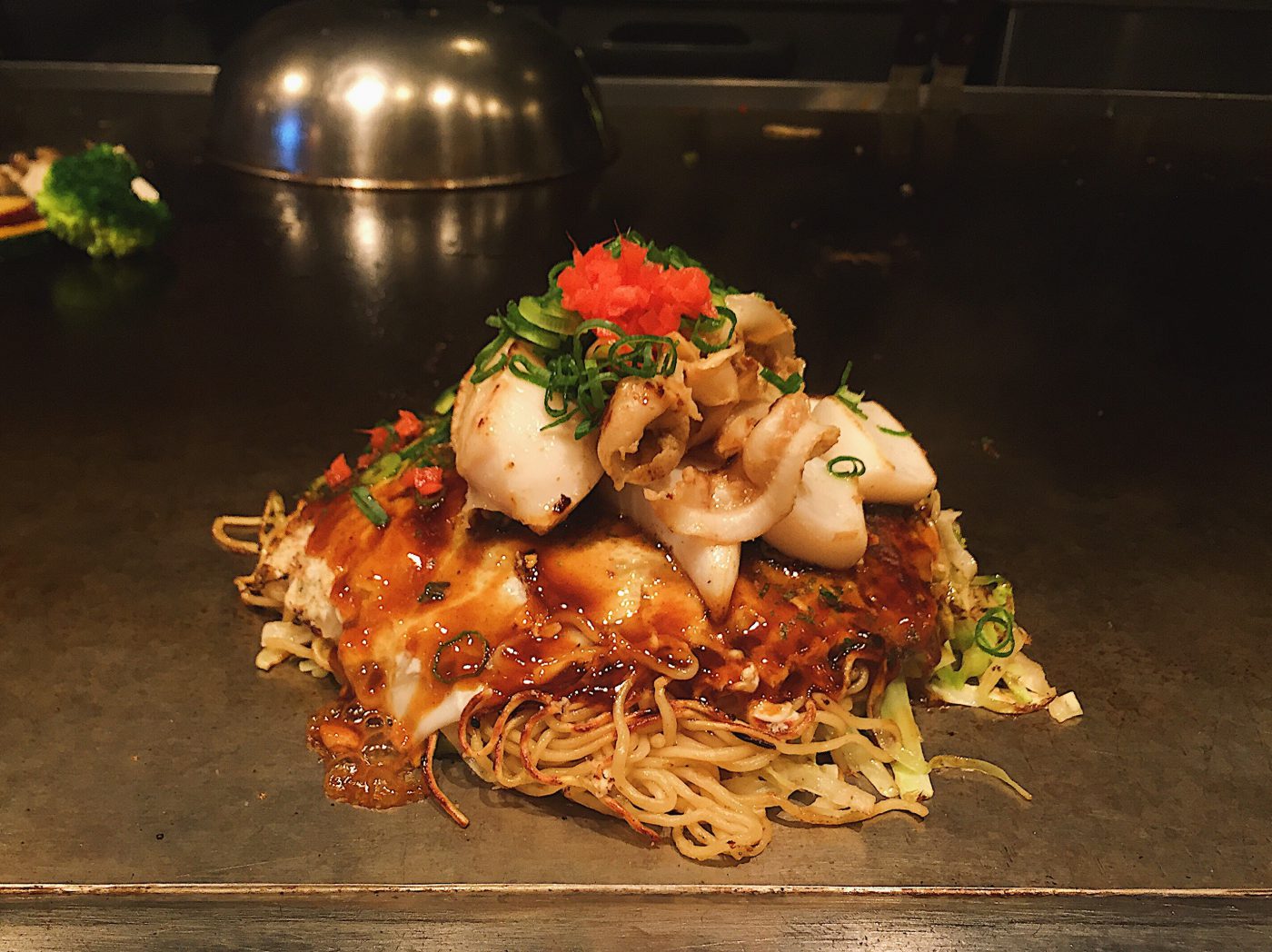 Hiroki in Shimokitazawa (maps) for Okonomiyaki in Shimokitazawa. There are only 8 seats in this hole-in-the-wall restaurant. For each Okonomiyaki, you get to pick soba or udon as the noodle base, then add on toppings as you want. There was no English menu (UPDATE: I have been told there is now an English menu!). Try to sit on the counter if you can, this is where you can watch the action as it happens. The chef will cook and mix your Okonomiyaki for you according to order and once done, he will push it to the hot plate area in front of you so the Okonomiyaki stays warm as you eat it off the counter's hot plate.
I also highly suggest visiting Daikanyama for one of your meals. Daikanyama has been dubbed the Brooklyn of Tokyo and they have tons of cool restaurants and cafes – you can check out my Daikanyama guide here
Ebisu Yokocho in Ebisu (maps) – This was a random surprise find for me. I was just aimlessly walking around Ebisu when I decided to go into a random building that seemed very unassuming on the outside. Once inside, I was greeted with a lively atmosphere of people eating and drinking in rows upon rows of small restaurants. Sure enough, none of them had an English menu, but just put on your brave face and try something new. I randomly chose a modern sushi joint and was able to order with my very limited Japanese. I ended up with a plate of beef and mushroom sushi… which is interesting as that's not what you'd normally expect.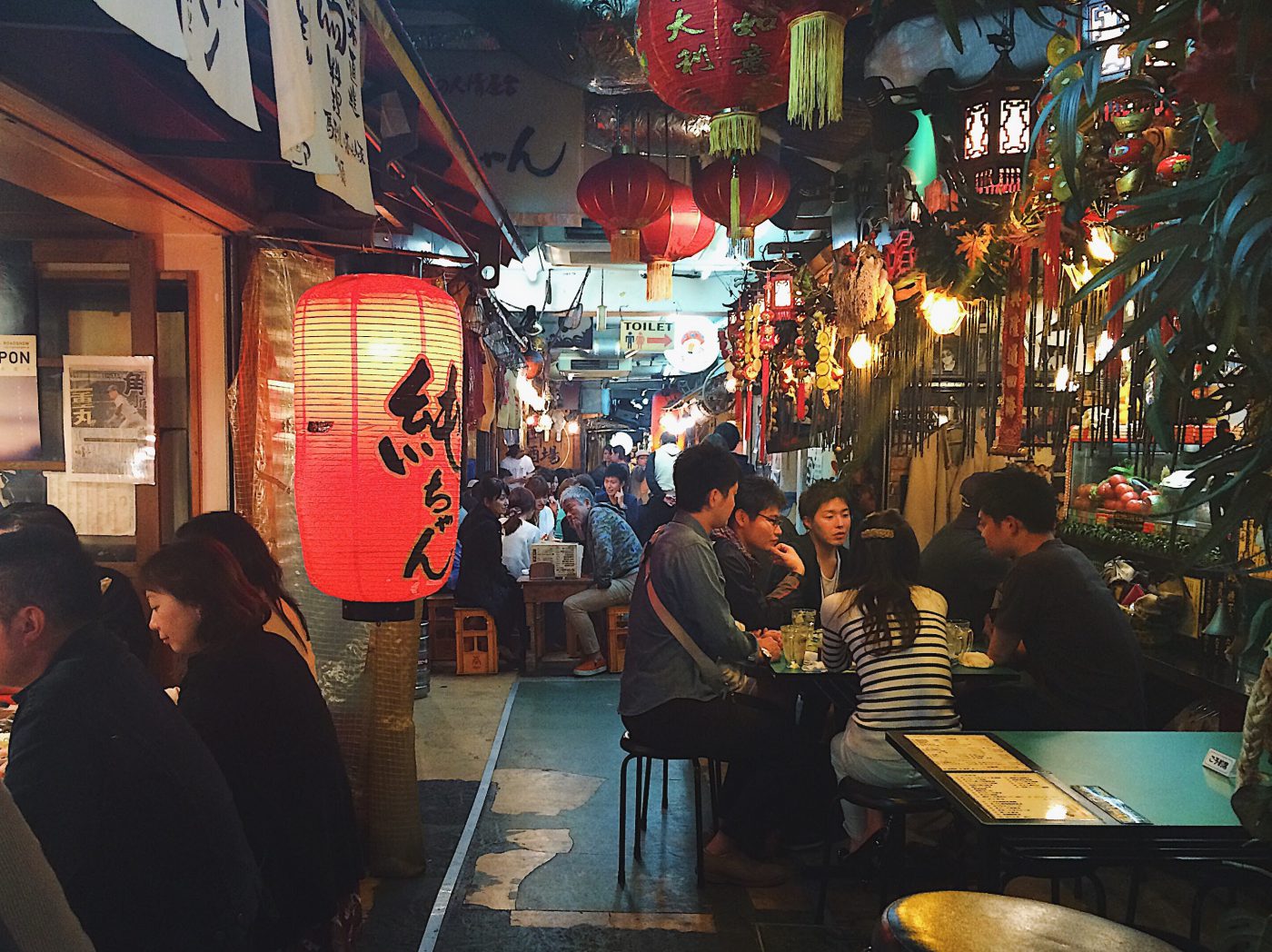 Day 3: Akihabara, Ueno Park, and Asakusa
Tips: Try to do this itinerary on a Sunday, since Akihabara streets are car-free on Sundays from 1-6 pm
1. Akihabara
As a first-time Tokyo visitor, you HAVE to check out Akihabara to experience firsthand all the unique and unusual things you've heard about Japan – the infamous Maid cafe, cat cafes, electronics, comic books, and floors and floors of arcade games, just to name a few.
If you go on a Sunday, they close up the street from cars and open it up for pedestrians so you can roam around freely.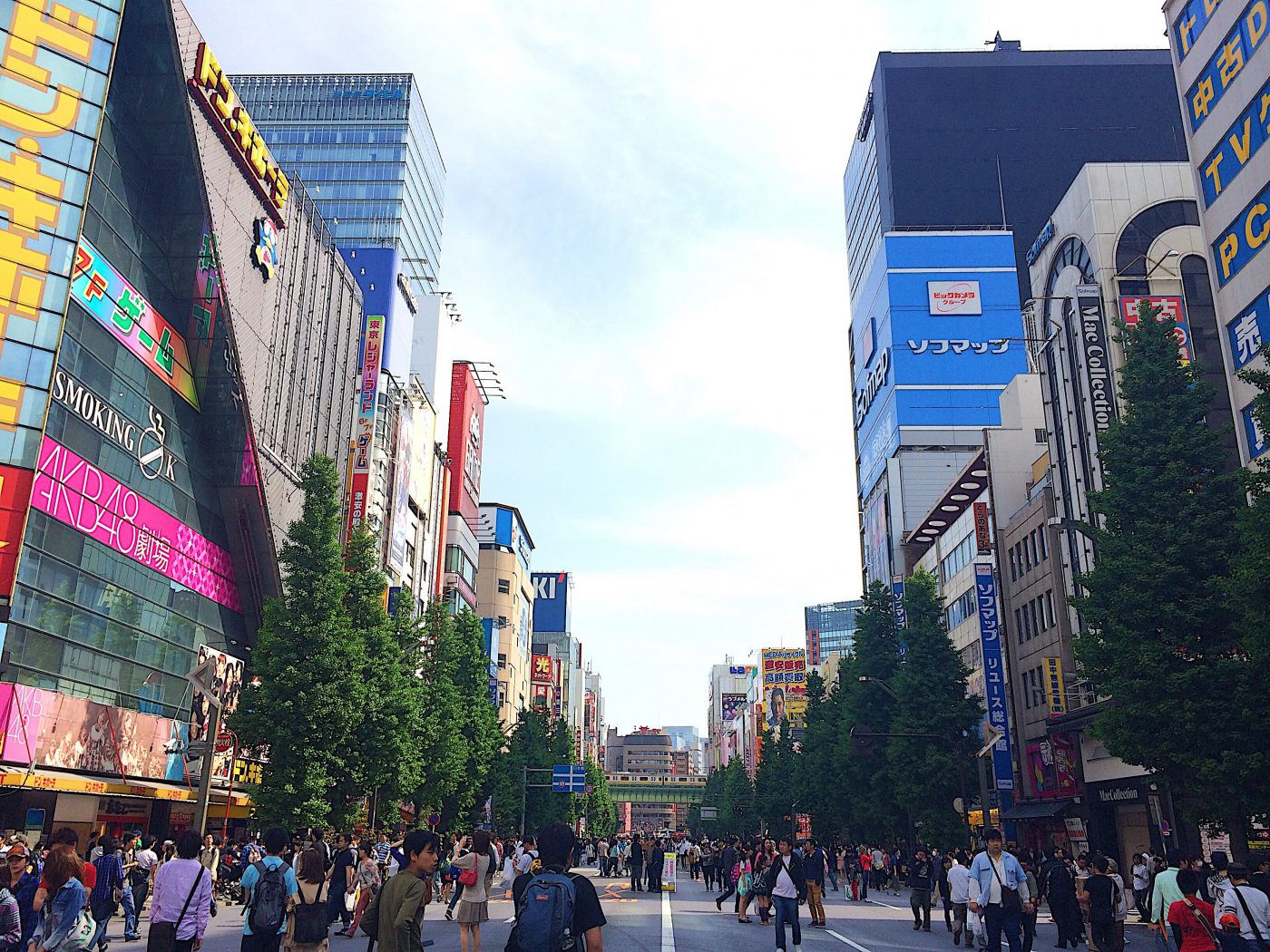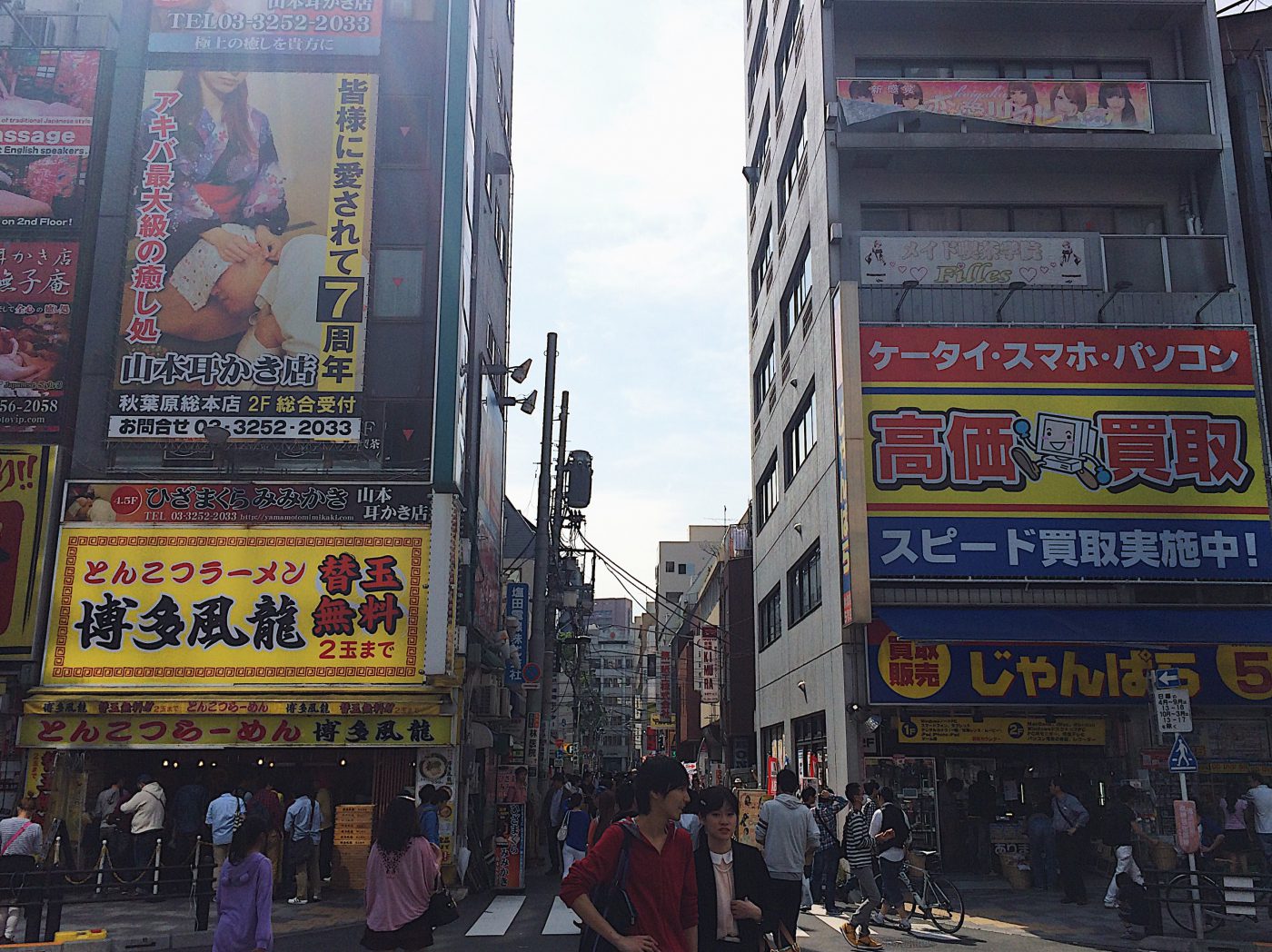 2. Asakusa and Ueno Park
Then once you're done with Akihabara, you can walk to Ueno Park for an afternoon stroll. If that's not your thing, then you can head straight to Asakusa. Asakusa is a backpacker district so there are lots of cheap food and shopping you can do here.
Check out Senso-ji, a famous Buddhist temple. There is a cool street in front of this temple, called Nakamise Shopping Street, which has lots of street food you can try and souvenir stalls (PS: This was where one of my earliest Girl Eat World shots was taken). If history is your thing, the Edo-Tokyo Museum is also nearby this area.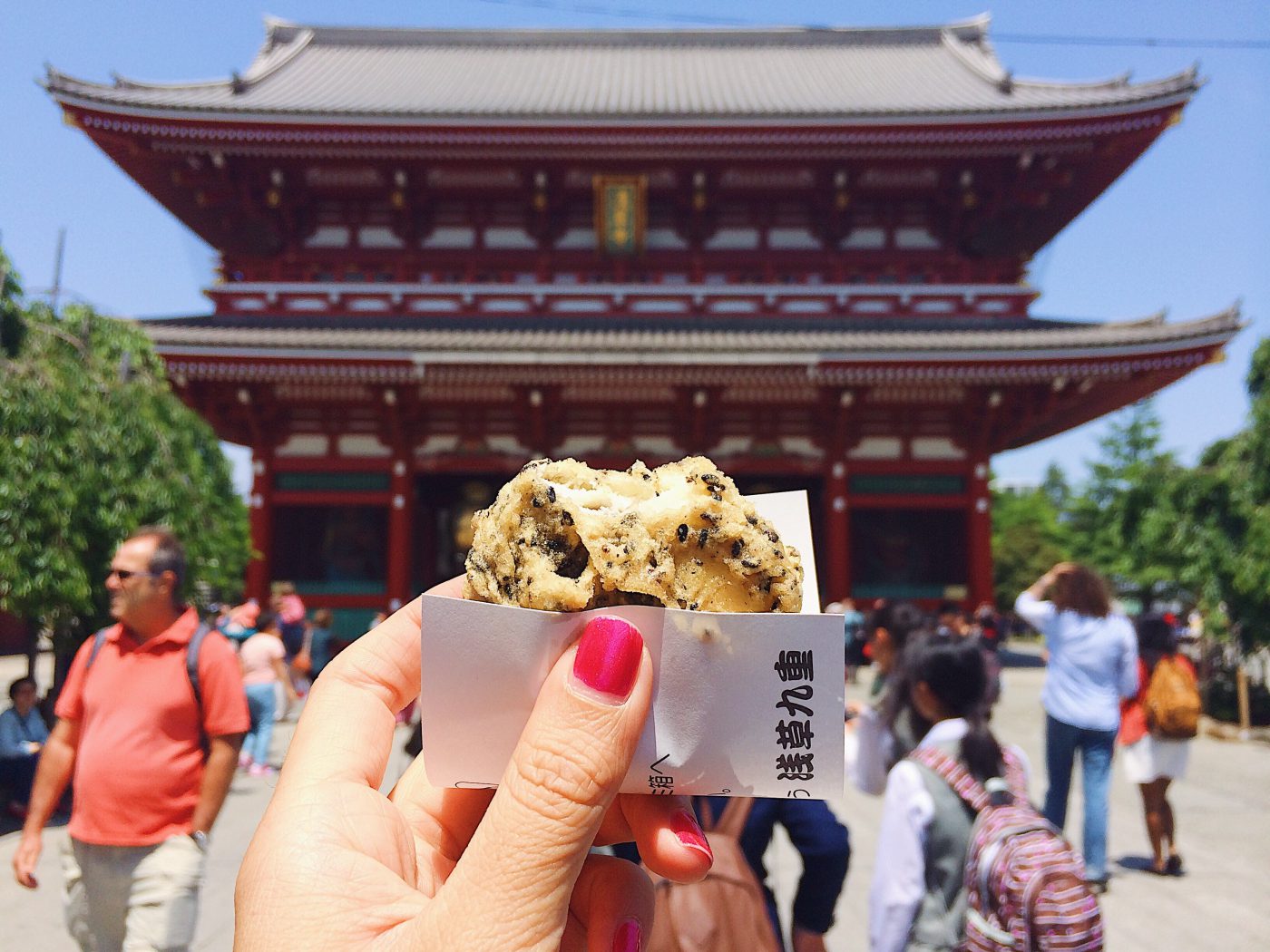 3. Tokyo Station
If you are STILL short of things to do, you can also head to Tokyo Station, which is very close to Ueno station, for food and shopping. I've actually included Tokyo Station in Day 5 itinerary, but if you find yourself there and have time, then feel free to scroll down to Day 5 on what you can do at Tokyo Station.
Where to eat
Rokurinsha (maps) – Tsukemen is a type of ramen that's served cold and with a separate broth for the noodles to be dipped into. Rokurinsha is a Tsukemen shop located in the basement of Tokyo station, and it's a classic beloved by tourists and locals. Expect a long queue unless you're going at an off-hour and on weekdays. I went here on a Wednesday at 8 pm and waited 30 minutes in line. But really though, it was worth every minute. If you find the queue is too long, you can come back here again on the Day 5 itinerary (scroll down below) OR you can have it on your way out of Japan if you are flying through Haneda airport.
Beerbal ビアバル NAGAOKAYA (maps) – I actually came across their stall while I was at Fuji Rock Festival through an acquaintance's recommendation. Their lamb chops were seriously the best I've had. I still dream about it, so I stalked them down and found out that they have a restaurant/beer garden in Ueno. Please give them a visit and let me know how you like it!
Day 4: Explore Shinjuku
Shinjuku is a major area in Tokyo. It has offices, pubs, restaurants, and izakayas. If you've seen that iconic photo of a street in Japan filled with neon lights (like the one below) it was probably taken in Shinjuku. Shinjuku deserves its own itinerary because this area is massive.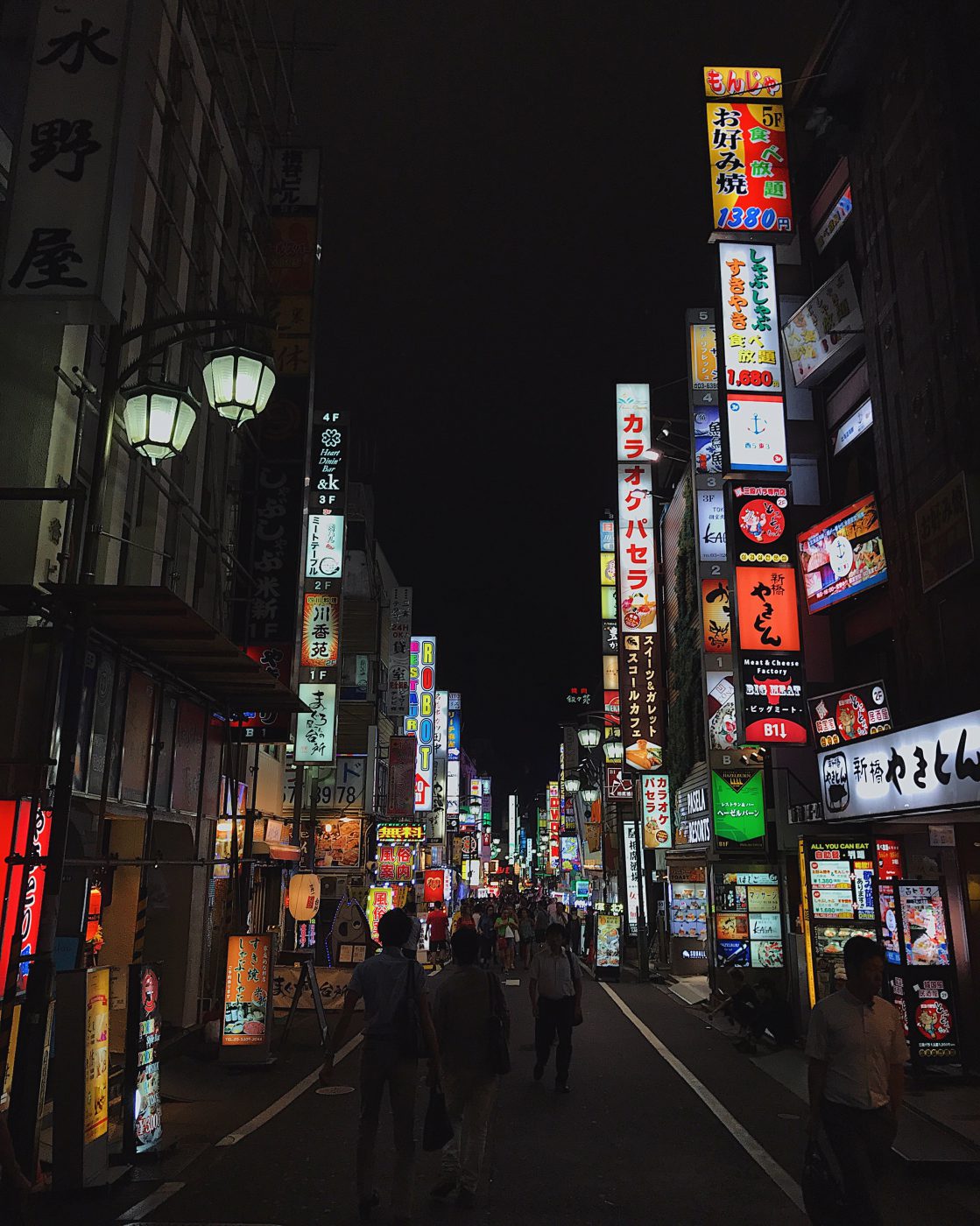 Here is what you can do in Shinjuku:
1. Visit Omoide Yokocho
First, visit Omoide Yokocho. "Omoide" means memory and "Yokocho" is a lane / small alley, so loosely translated as you are walking down memory lane… everything here feels nostalgic, traditional Japan. There are tons of little stalls (izakaya) and while most don't have any English menu, some have pictures.
I suggest going with Google Translate if you plan to know everything you are eating. Otherwise, just point your fingers and be surprised. They mostly serve small skewered meats but be warned that they aren't exactly cheap. You can drink beer or whiskey highball here too.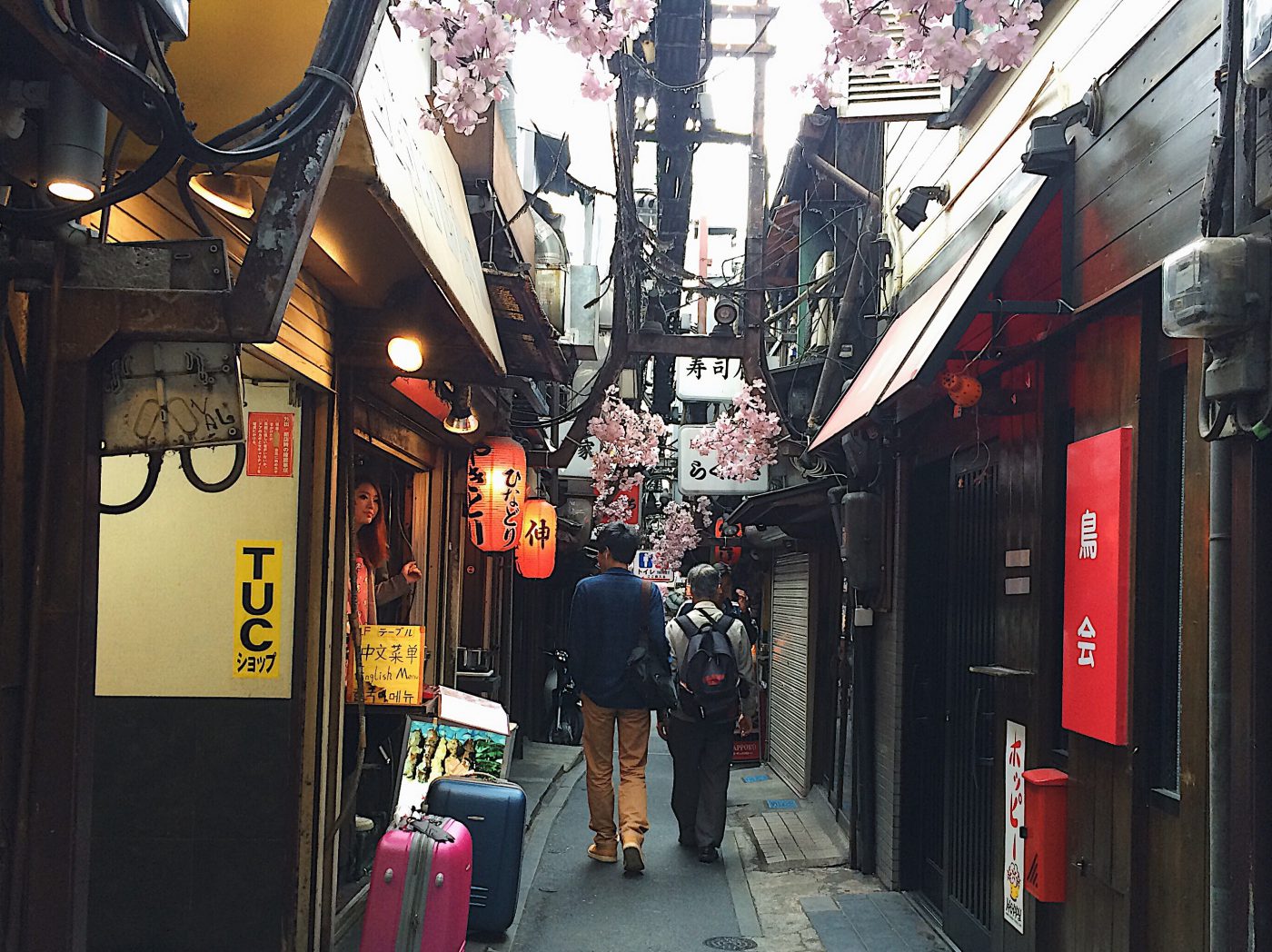 2. [Temporarily Closed] Robot Restaurant
Tip: The restaurant was closed in 2020 due to COVID. But keep an eye on the website to see if they have reopened
At night, go to the famous Robot Restaurant for dinner, drinks, and an incredible Japanese show. It's this crazy 90-minute show with lasers, dances, and… well, robots. Basically, it's the most modern Japanese experience you can get. You have to purchase the admission ticket ahead of time, and I suggest booking it here through Klook since they provide the cheapest price: Book Robot Restaurant. If you go for the first showing (4 PM), the ticket is slightly cheaper.
Even though it's a "restaurant", I wouldn't bother getting the bento (boxed set meal) there since there are better options for a meal around Shinjuku.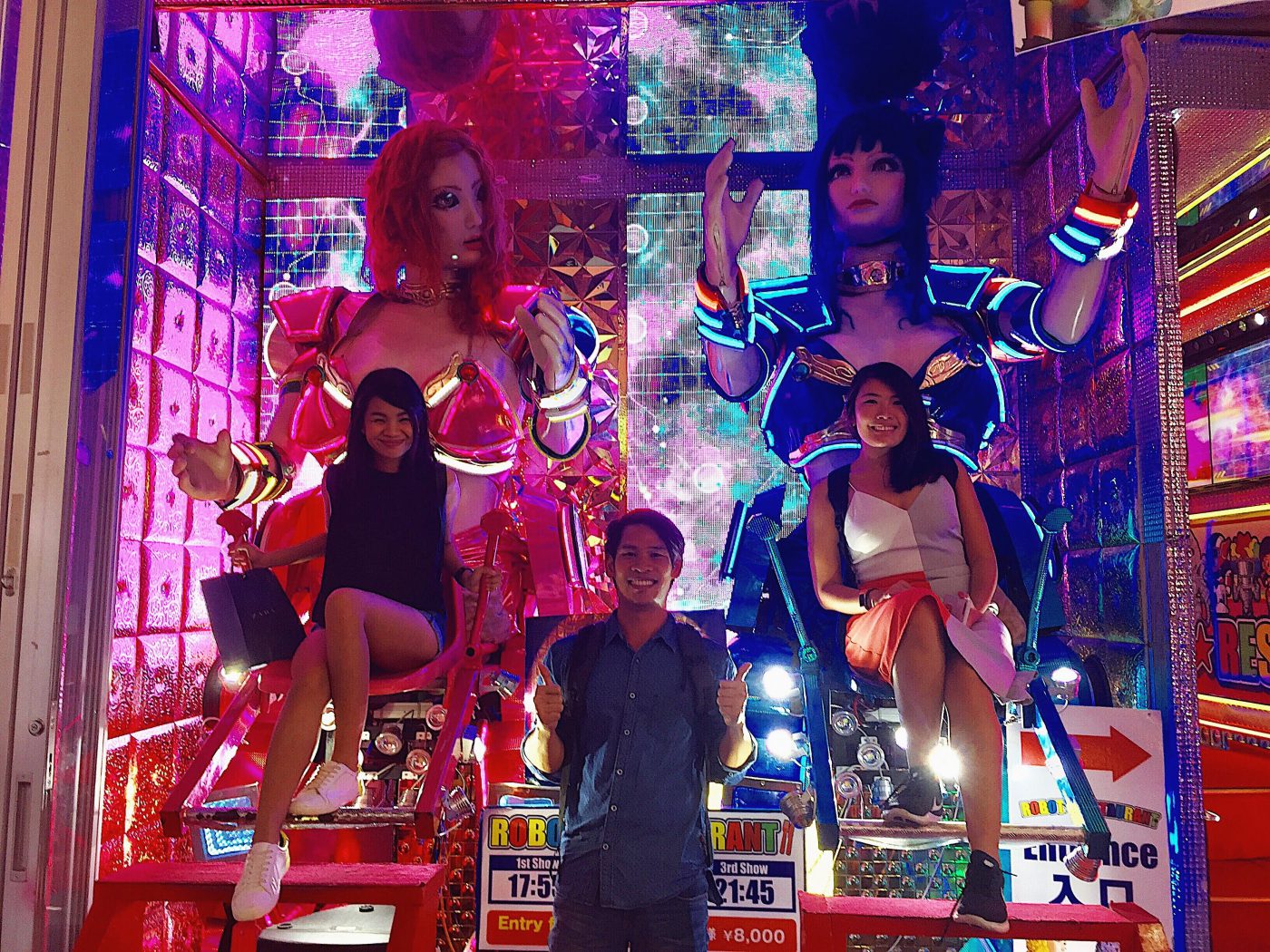 3. Golden Gai
After the show, you can head over to Golden Gai for some nightlife. This area was super cool! It was filled with tiny bars with different themes, so you can easily bar hop to your heart's content – provided you are fine that each bar will have a cover charge of $5-10.
While Tokyo is generally safe, but Golden Gai might be an area where you want to be a bit more alert as the area could be tourist trappy and you might run into unsavory crowds. They also do not like photos taken within the area of Golden Gai. A couple iPhone shots are probably okay, but definitely do not go there and snap photos with a camera gear.
If you are staying out late, keep in mind the last train in Tokyo is just before midnight so you have to make sure you are on the train platform by then. Or else you will have to fork out some cash for the taxi ride back home.
4. Shinjuku Gyoen National Garden
However, if nightlife is not your thing and you're visiting Shinjuku during the day, then you can stop by Shinjuku Gyoen National Garden for a peaceful stroll. It's just a short walk from Shinjuku station. This garden is very popular in springtime, especially during the Sakura season.
Where to eat/go in Shinjuku
Tatsukichi (maps). We went for dinner based on a local Tokyo friend's recommendation. They were quite packed during dinner so be prepared to wait. It's an omakase-style restaurant, meaning they will just keep serving you whatever they are cooking until you ask for the bill. Their specialty is Kushiage – deep-fried vegetable/meat skewers – and although it might seem daunting and unhealthy to eat fried food for a meal, I swear all of them were good, super crispy, and not overly oily. With each skewer, the chef will tell you which sauce to use. If I remember correctly, we each spent S$50 after 10-12 skewers and 2 whiskey highballs.
Tsukemen Gonokami (maps)
Tatsunoya Tsukemen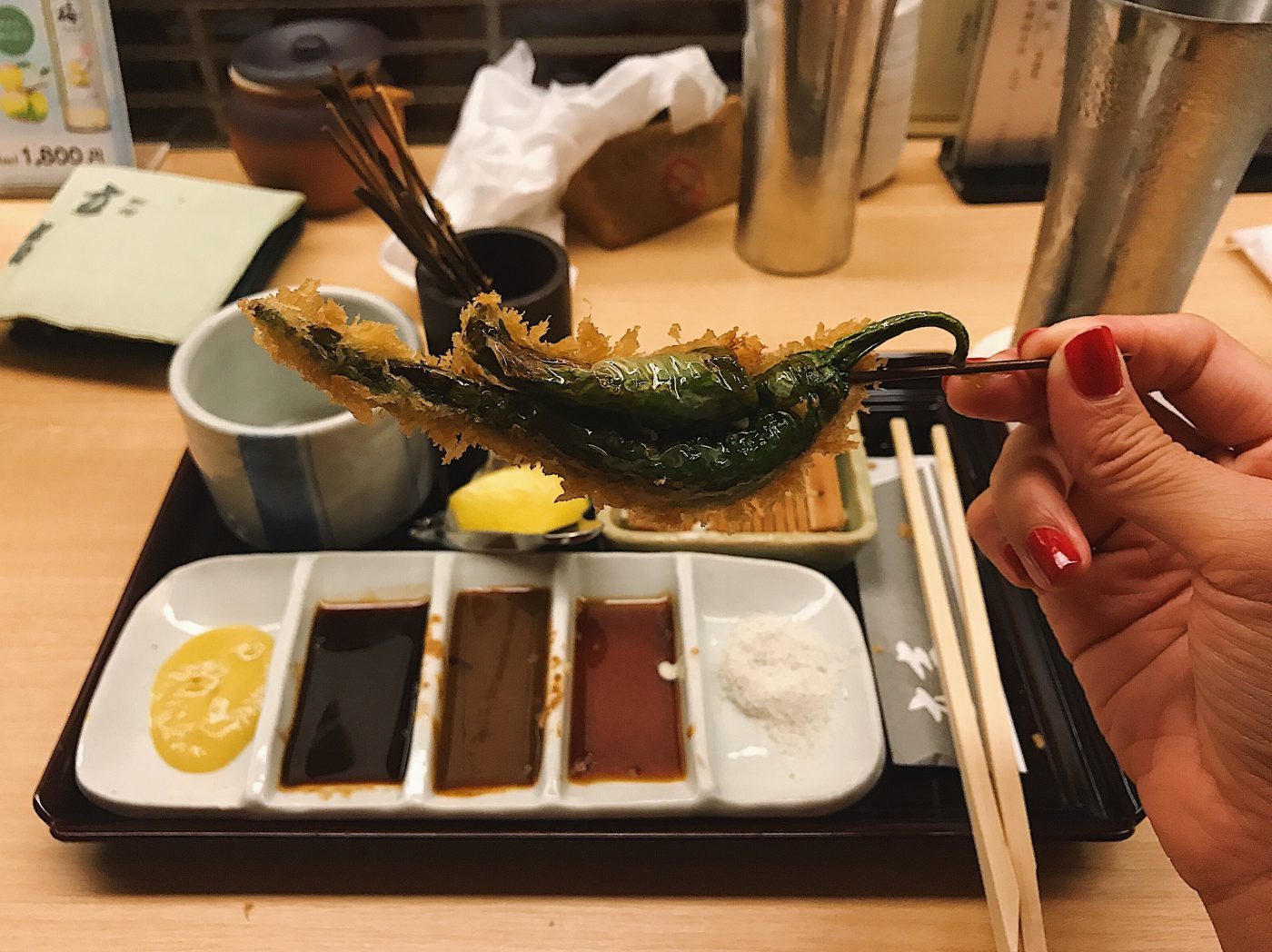 Day 5: Toyosu Market, Tsukiji Market, Ginza and Tokyo Station
1. Tsukiji and Toyosu Market
If you are a foodie like me, visiting the fish markets in Tokyo is a must. It's not that they have the best sushi in Tokyo, but you can't beat the atmosphere at the fish market. Fishermen arrive at the crack of dawn with their daily catch, and most importantly – the Tuna auction, where sushi tycoons have been known to bid crazy amounts of money for the best fish.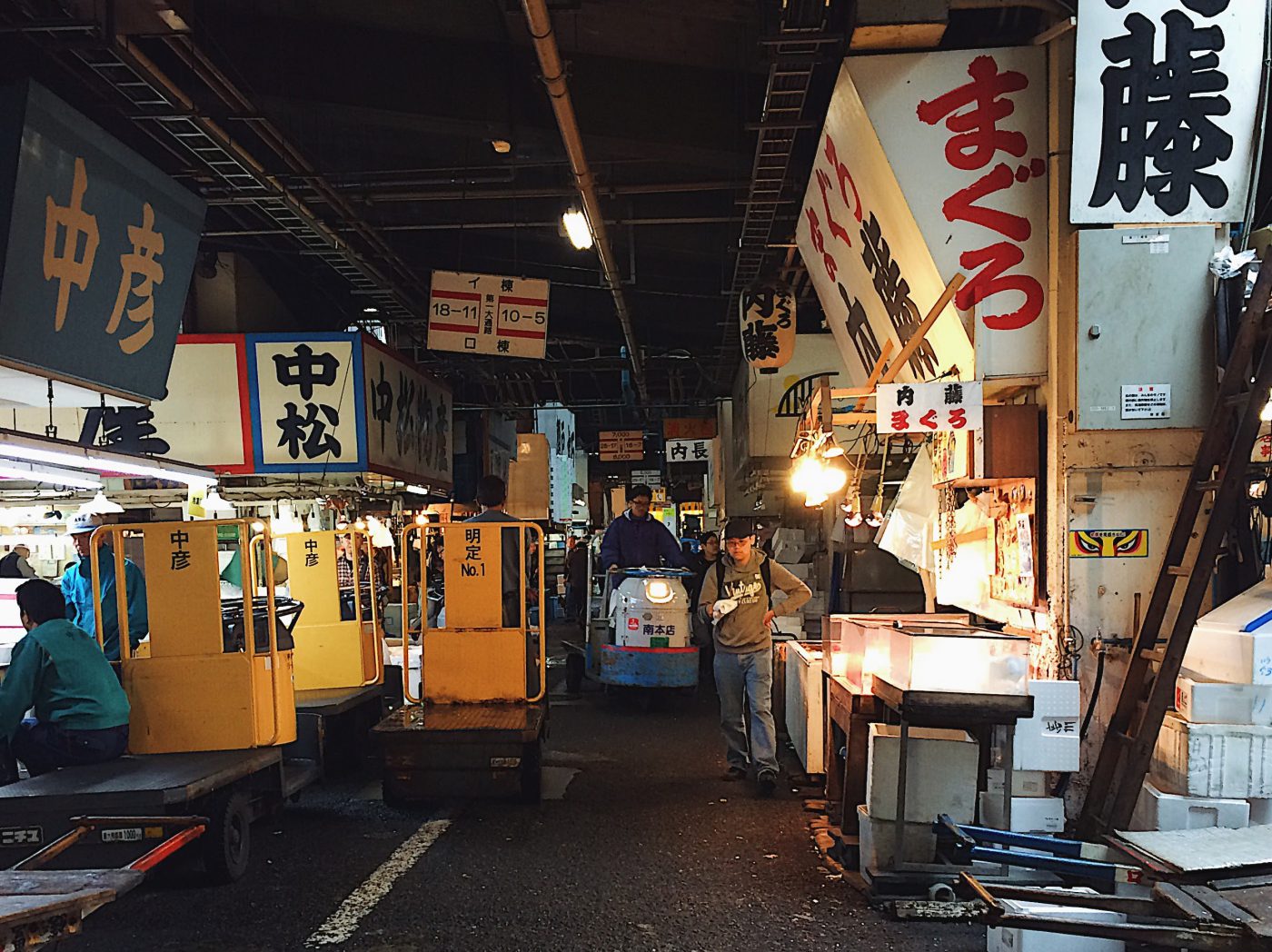 The center of this fishermen's activity used to be Tsukiji Market, but as of October 2018, the tuna viewing and the wholesale market have been moved to Toyosu Market. I have not been to Toyosu yet (I heard it's massive, sterile-looking, and modern compared to the old Tsukiji), but I reckon it's still worth visiting both since they are not far apart.
Take note that the market is closed on Sundays and on Japanese public holidays, so check before you go. I tried to go during one of their public holidays and had to come back the next day.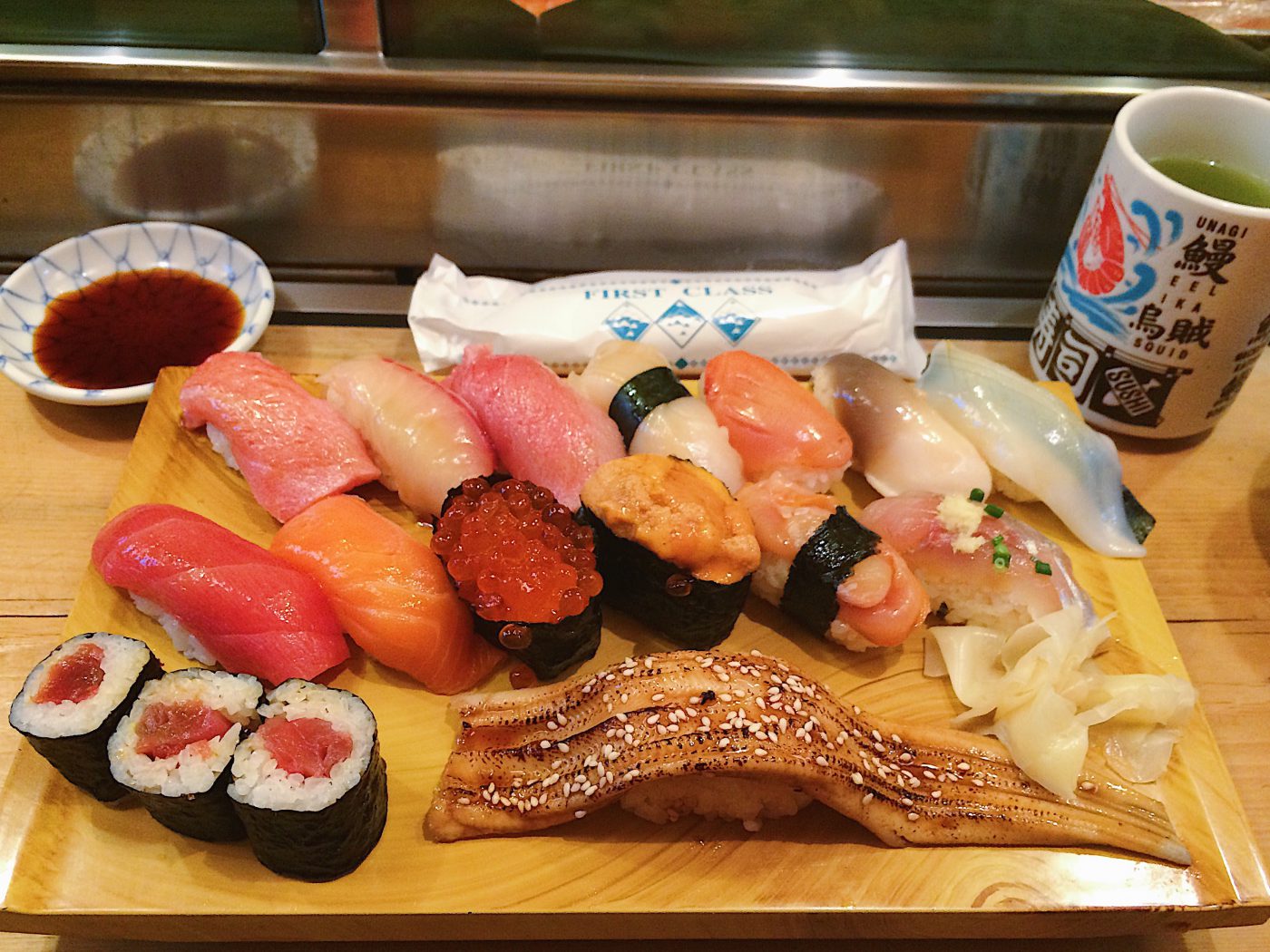 It can be an intimidating experience to visit these markets on your own. It's a massive and very fast-paced market and the fishermen don't like it when tourists come into the market in the morning when they're busy with their job. If you want to see the Tuna auction, you'll have to come very early in the morning at 5 AM. You can then watch the auction from a corridor above.
I recommend checking out the sushi stalls at the market in Toyosu or Tsukiji Outer Market. In terms of where to get your sushi, I know some blogs would recommend one sushi stall over another (Sushi Dai is a huge crowd's favorite), but if you're like me and didn't want to queue then just pick a random stall with the shortest queue. I did exactly this and it turned out just fine. You can either order a sushi set or do an omakase set, where the chef will serve you whatever sushi they can make with the day's ingredients.
After your sushi breakfast, you can then go inside the market to see what's on offer and perhaps eat even more.
2. Visit teamLab Planets
In recent years, teamLab has established itself to be at the forefront of the digital interactive art scene. Their installations are always a delight to see and interact with. I'm lucky there is a permanent teamLab exhibition in Singapore, but I still made the time to check out their Tokyo exhibition
Tokyo Pass: The teamLab Planets is one of the attractions included in Tokyo Pass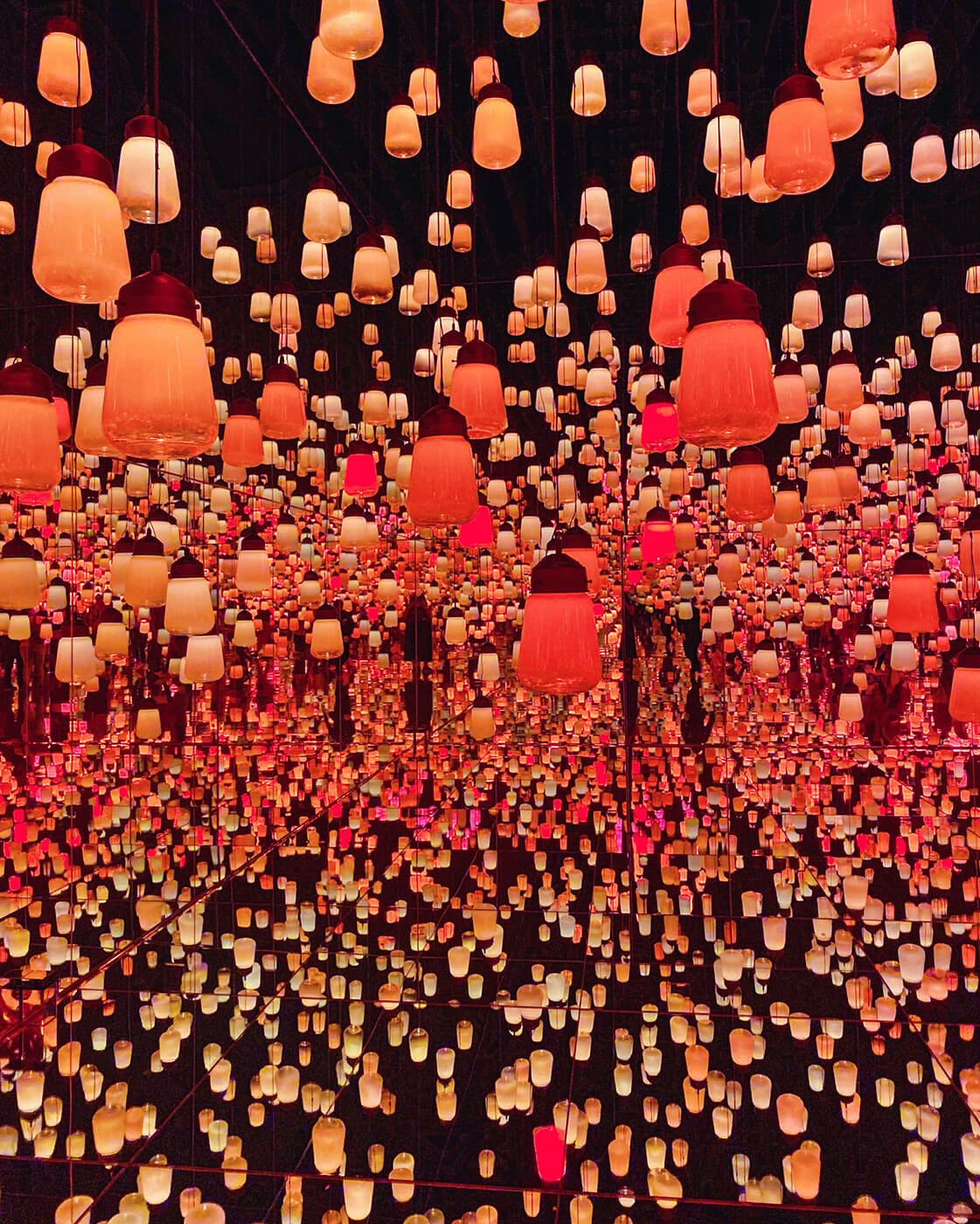 There used to be two teamLab exhibitions in Tokyo, teamLab Borderless and teamLab Planets. However, Borderless has been temporarily closed in 2022 to relocate to a different area by the end of 2023. teamLab Planets is still open with plans to close it in 2027, after which it might close down to move to another location as well.
And yes, I think it's still worth visiting teamLab Planets.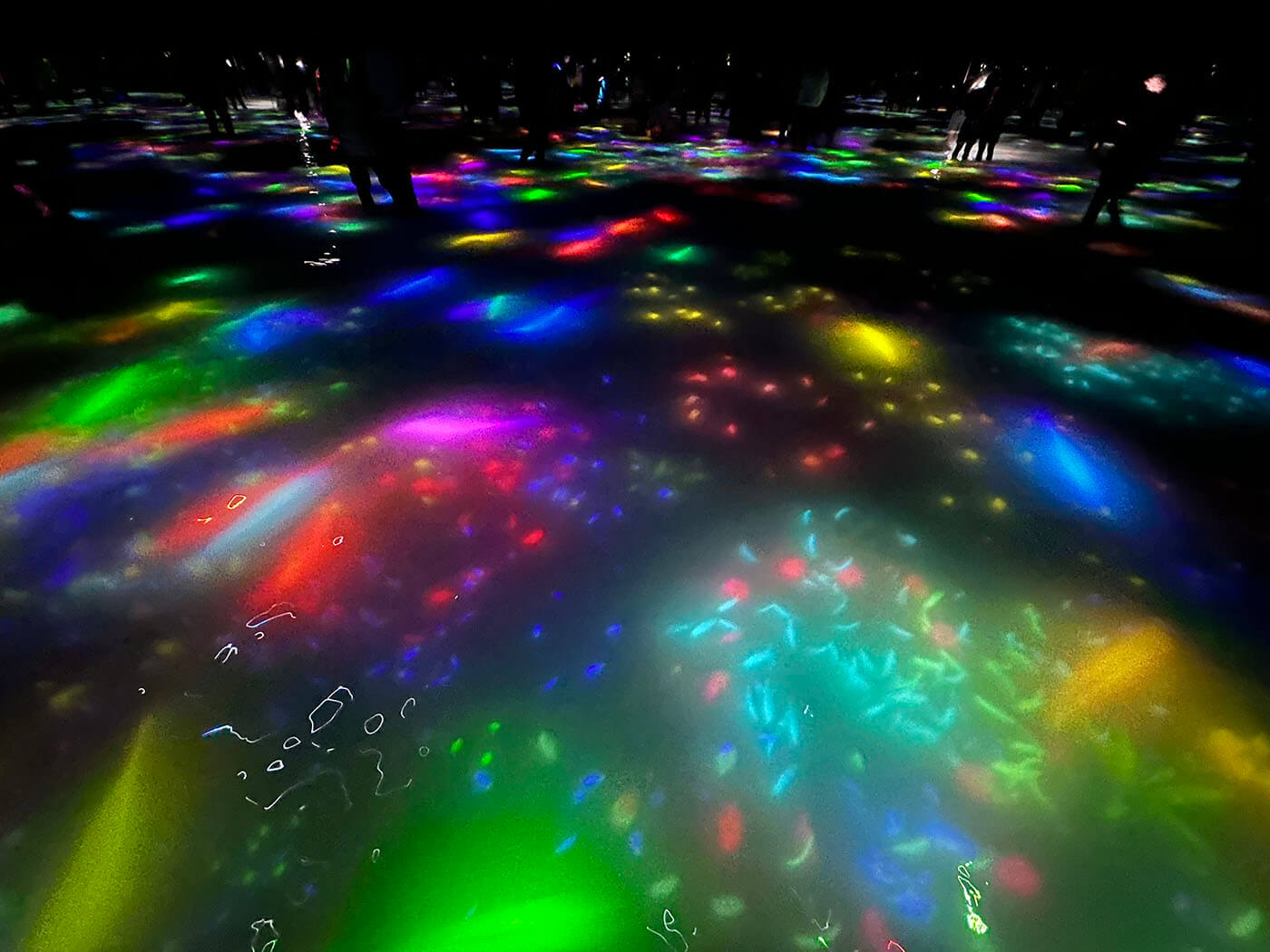 I suggest picking a time when it's off hours if you plan to visit – try going early when they first open. Weekends or public holiday is definitely a no-go. I happened to be there during peak time and spent 40 minutes lining up outside.
To save time, you can purchase the ticket for teamLab Planets here. It's a direct QR code entry so you don't need to buy tickets when you get there. Alternatively, teamLab Planets is one of the attractions included in the Tokyo Pass, so it is cheaper if you get the pass.
3. Ginza
Once done with the market, you can walk back in the direction of the train station and walk around Ginza for high-end shopping. For MUJI lovers, the MUJI global flagship store is located in Ginza, along with its famous MUJI hotel. But if you want something a bit more historical, visit the Imperial Castle which is also nearby.
4. Tokyo Station
You can also visit Tokyo Station. It's weird to be visiting a station, I know, but the BASEMENT of Tokyo station is seriously a gem. There is Tokyo Ramen Street, Tokyo Character Street, and Tokyo Food Street.
What might be of interest to most people is probably Tokyo Character Street, where you can find beloved characters like Hello Kitty, Pokemon, Studio Ghibli characters, etc. Take note most of the character shops close by 8:30 PM.
Also, Tokyo Station is an excellent place for omiyage (gift) shopping for stuff you can bring back home, so it's great to hit up on your last day.
Where to eat
Rokurinsha (maps) – This is located on the Ramen Street at Tokyo station. If you missed my description of Rokurinsha on Day 3, scroll up. I included it here again since it's really a must-go for all foodies and it's in the vicinity of this itinerary. You can also have this at Haneda Airport if you are flying out from there.
Onigiriya Marutoyo at Tsukiji Market (maps)
Short trips from Tokyo: Easy Day trips and excursions
What to mix up the Tokyo metropolitan city life with nature, temple visits, and countryside living? Good news for you! There are plenty of options that can be reached in just under 3 hours from Tokyo. These options are perfect for a short weekend trip, or even day trips for some of them.
You could visit Hakone, Nikko, Lake Kawaguchi, just to name a few.
➡️ Check it out: I've done a round-up of my recommended short-trip destinations from Tokyo here. You'll find all the places I love that can be conveniently reached from Tokyo.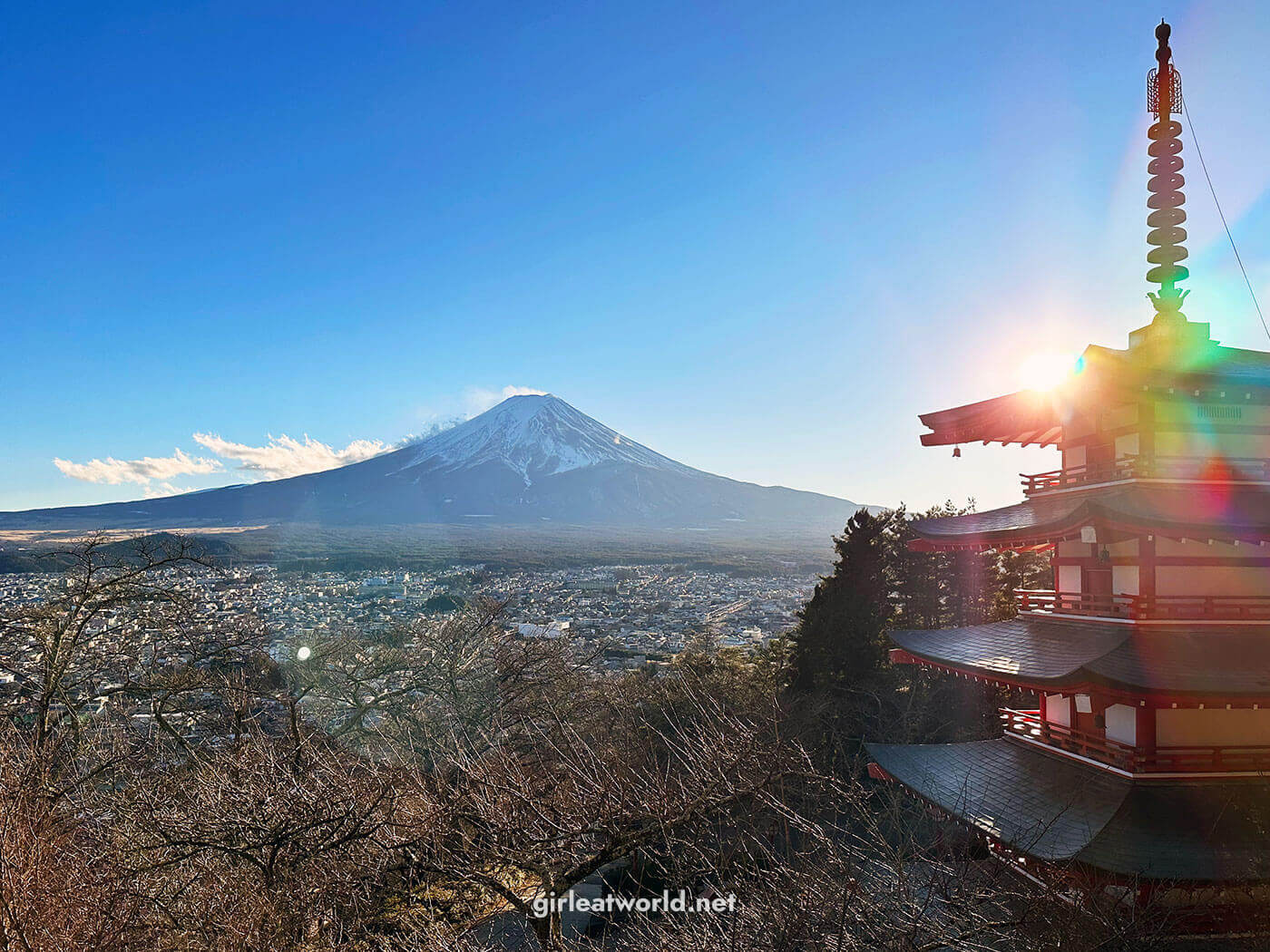 More things to do in Tokyo and places worth visiting
If you still have time to spend in Tokyo and wondering what else you can do, here are some of my recommendations for activities in Tokyo:
1. Take a Sunset Cruise around the Tokyo Bay
Symphony Cruise is a cruising company that runs multiple cruises around the Tokyo Bay. Starting from Hinode Pier, you'll be able to take a 2-hour cruise while being served a 5-course fine dining meal. It's a great way to spend an afternoon in Tokyo.
➡️ Dive deeper: Read my experience onboard their sunset cruise here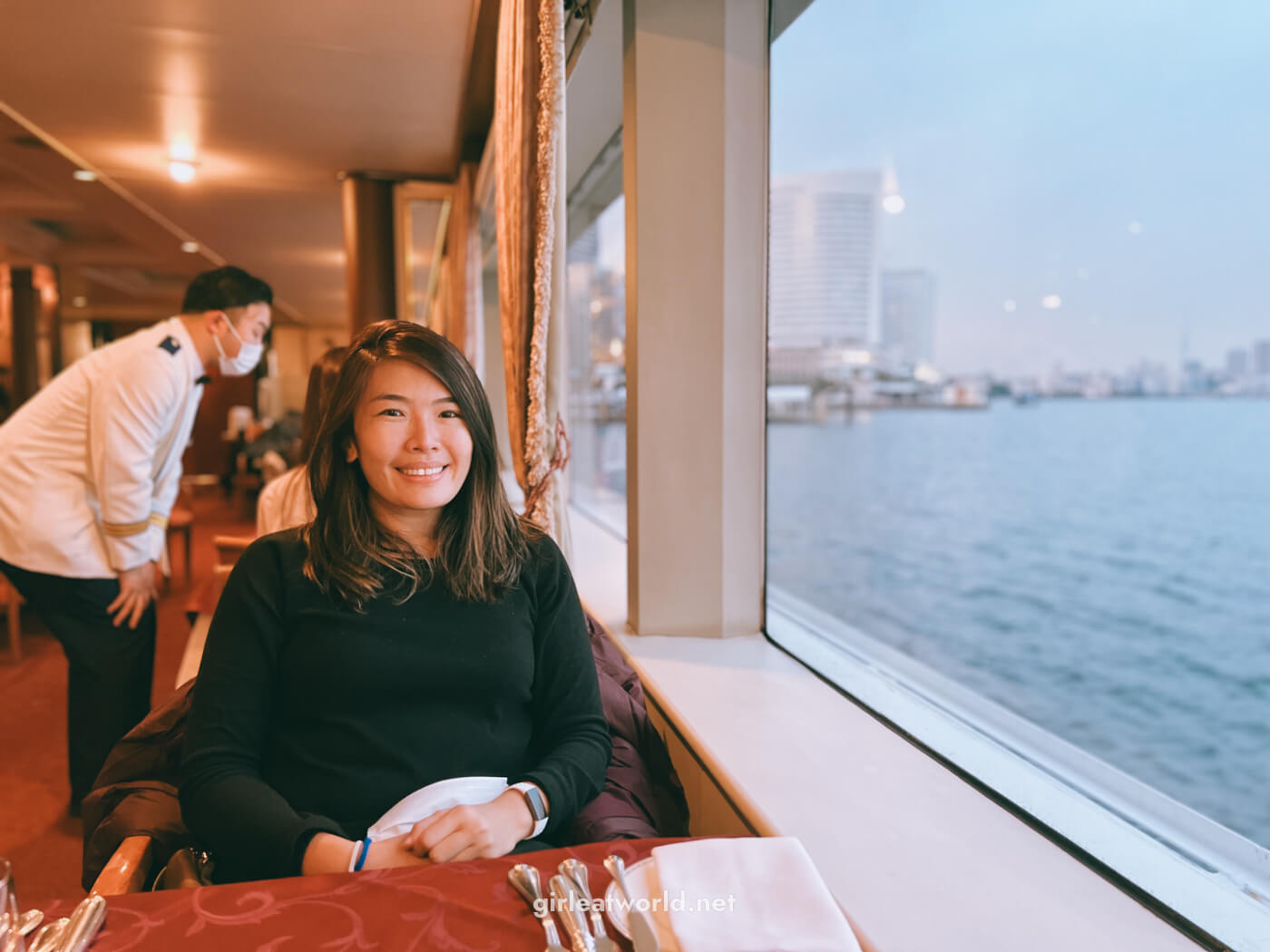 2. Go on a Ramen tour around Tokyo
You can't come to Japan and not try ramen. If you're a fan of this comforting noodle dish, definitely try this Tokyo Ramen Tour. I went on this tour during one of my visits to Tokyo. Although I've had plenty of ramen in my life, they were mostly Tonkotsu ramen (pork bone broth). I learned a lot about other types of ramen from Frank's tour.
My tip? Come with an empty stomach. Seriously, because you'll be trying many different types of ramen during your visit – up to 6 bowls of tasting-portion ramen. I was so stuffed (but happy) by the time we were done with the tour.
➡️ Book Tokyo Ramen Tour here
3. Eat Onigiri from any Japanese Konbini (Convenience Store)
Convenience stores (called "Konbini" in Japanese) are an integral part of Japanese cities. The Konbini's that can be commonly found in Japan are Family Mart (Famima for short), Lawsons, 7/11, and Daily Yamazaki.
My fondest memory of Japan has always been going into a Konbini first thing in the morning to see what Onigiri they have that day. Onigiri is this triangle-shaped rice wrapped in seaweed and stuffed with various fillings, perfect to eat as a snack on the go. My personal favorite is the salmon onigiri. There is something magical about the combination of salmon, rice, and seaweed.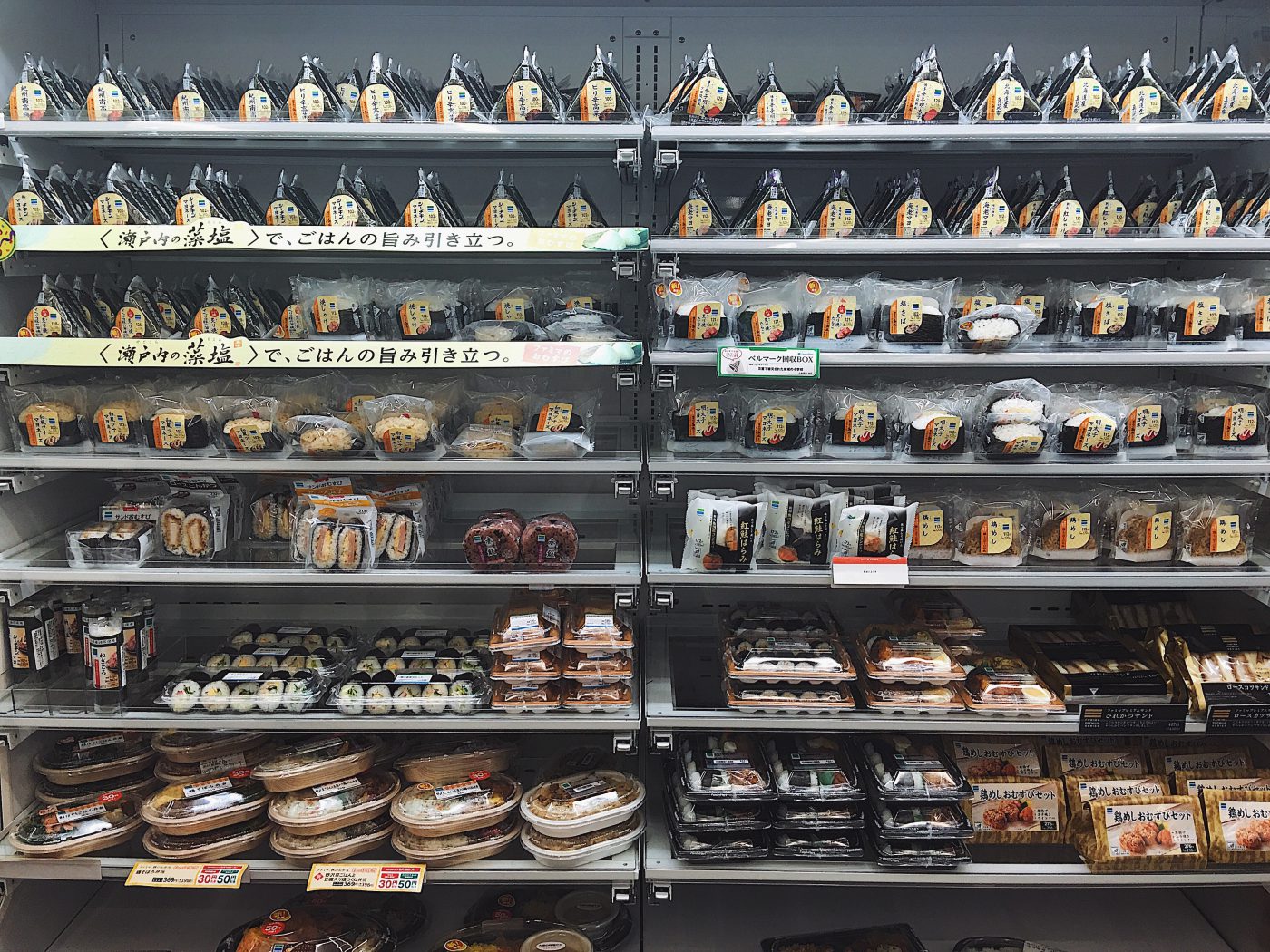 4. The original Midori Sushi at Umegaoka
Eating sushi while you are in Japan is undeniably a must-do. While staying at an Airbnb apartment in Tokyo, I got to know one of my roommates, a Japanese guy who kindly offered to drive me to his favorite local sushi joint. It's called Midori Sushi – they are famous for being affordable yet offering high-quality food.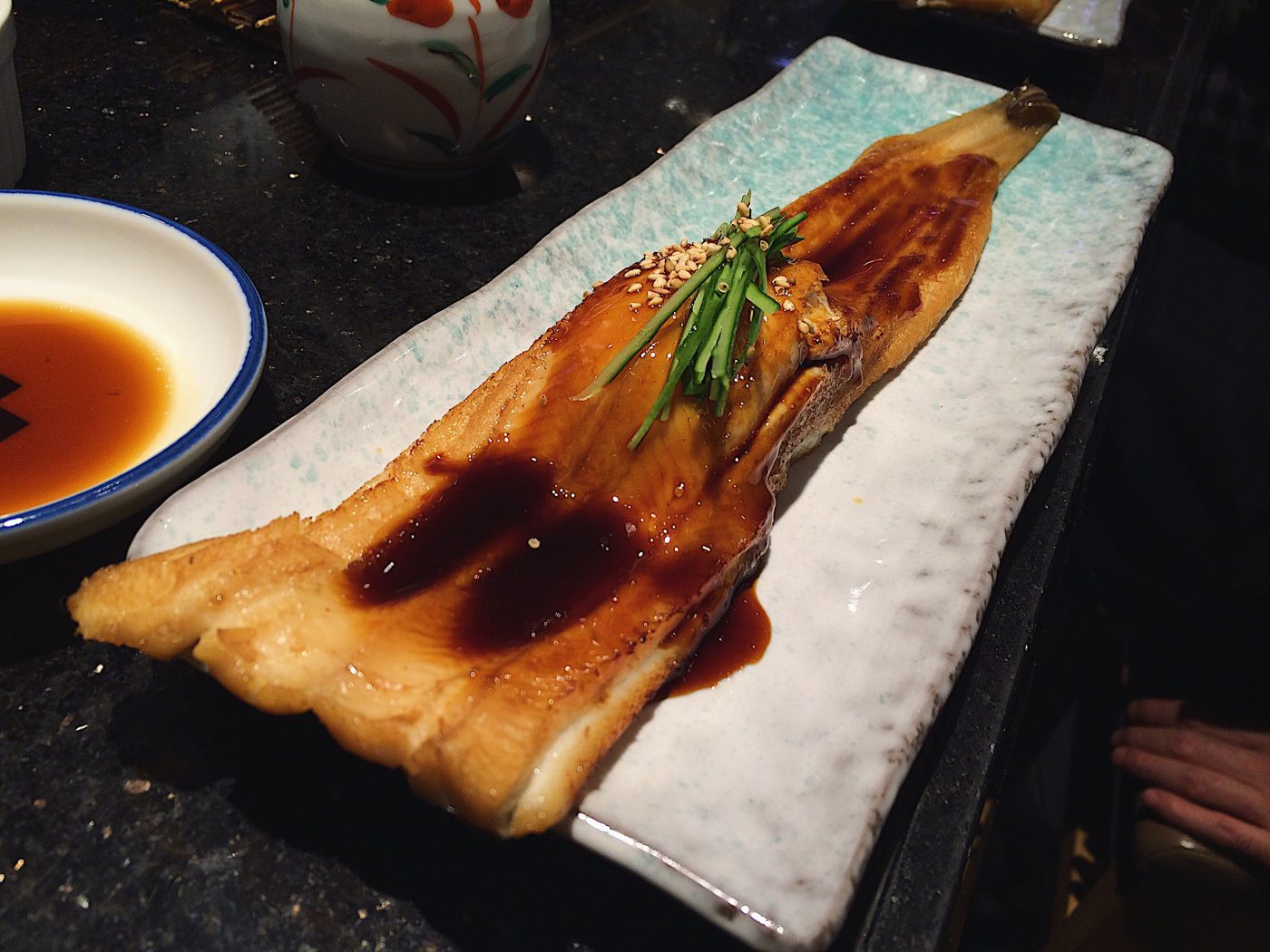 They have a few branches in Tokyo, but the original one is at Umegaoka and is located in a very local residential area. They are famous for shaping their nigiri such that the meat topping forms this very long "tail", much longer than normal.
5. Visit Studio Ghibli Museum
Any Japanese anime fan must make a visit to the Studio Ghibli Museum. I went here on my very first visit to Tokyo as I am a huge fan. The museum is located in Mitaka – not too far away from Shibuya. At the studio, you can see their early sketches, watch a short animation, and buy some Ghibli merchandise. It's a bit small though so I would say you only need to set aside 2 hours for this museum.
Visiting Studio Ghibli Museum as an English-speaking tourist has gotten easier over the years. A few years ago, you could only get tickets in person at a Lawson's branch and the instructions were all in Japanese. Lucky for you, these days Studio Ghibli tickets can be booked online (and in English too).
You can read here for instructions on how to obtain a ticket, but you still have to book this a month in advance and book for a specific day and time slot.
And yes, Studio Ghibli is popular and tickets DO sell out a month in advance. If it has sold out online, you can try getting them as part of a tour here:
6. Shop Japanese Brands and a variety of stores
I love shopping for random goods while in Japan, especially for home goods. On my recent trip, I discovered LOFT at Shibuya and I was just blown away by the sheer amount of shopping you can do there! They sell everything and anything, from home goods, kitchen wares, stationeries, and clothing. Another similar shop is Tokyu Hands.
I also love checking out eclectic discount stores like Don Quijote and Daiso, guaranteed to be fun and easy on your wallet. They carry everything from snacks to home goods and skin care. Living in Singapore, we have a lot of Daiso and Donki stores, but the experience in Japan is still different.
If you like home goods, you might be interested to check out Nittori. They are like IKEA, but Japanese.
If you're into shoes, you can't miss ABC Mart, the best shop for kicks in Japan. They have regular ABC Mart, and ABC Mart Grandstage for more premium shoes. I bought some Nikes when I was in Tokyo – they are much cheaper than in Singapore.
And of course, you should check out the famous Japanese clothing brands like Uniqlo and MUJI, even if you have them in your home country. They are usually about 20% cheaper in Japan.
And even more places to visit
STILL looking for more places in Japan? Here are some of my Japan articles you might be interested in:
📌 Pin this post: This was a very long post. Click any of the images below to pin it to your pinterest board
Alright, that was super long.
If you end up doing any of my itineraries, please leave a comment below and let me know how it went!
Also, if there is any information you want to know about visiting Tokyo, please do not hesitate to ask in the comments section below and I'll try to answer them as fast as I can. I want your first visit to Tokyo to be as magical as possible.
Until next time 👋🏻
Are you planning a trip to Japan? I've written loads about the beautiful country. Check out the 'Japan' category of this blog for some travel inspiration.