Planning a trip to Japan? Good for you! Japan is one of my favorite countries to visit and I'm sure you'll have a magical time there.
Recently, Japan has finally allowed us to apply for a Japanese tourist visa online, called the Japan eVISA system. Before the release of this new system, if you need a tourist visa to enter Japan, you'll have to physically apply in person at the Embassy of Japan. It was a time-consuming process, and I'm glad they finally allowed us to apply online!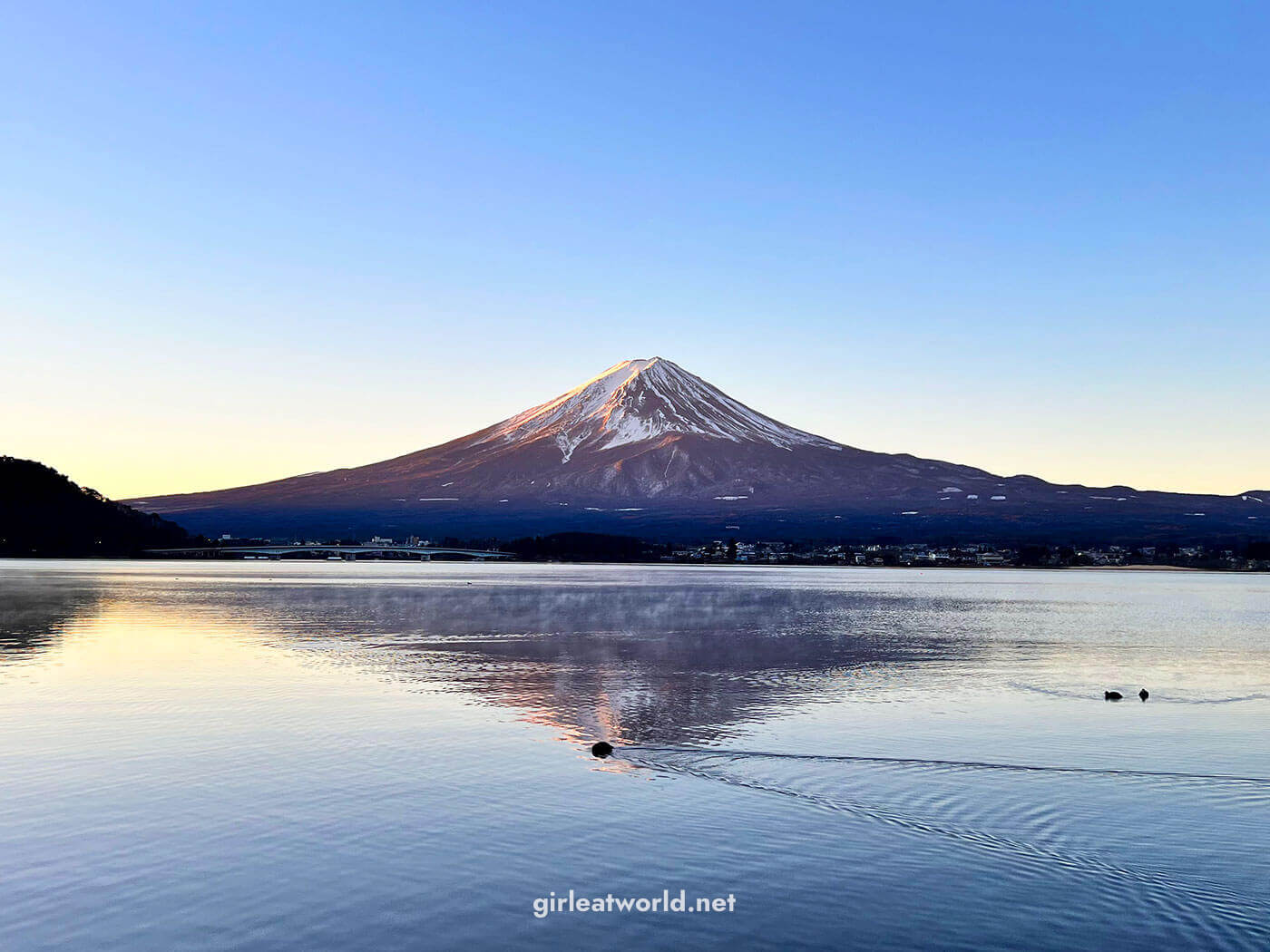 What does the Japan Tourist eVisa let you do?
Much like the regular short-term visa, the Japan eVisa lets you stay in Japan for a period of 90 days, and for the purpose of tourism. It is valid for entry within 3 months from the date of issue. Meaning, you can enter Japan any time within 3 months after the date of issue, and then you can stay for 90 days after your first day in Japan.
However, it's worth noting that you can only apply for a single entry for eVisa. If you would like to get a multiple-entry visa, you'll still need to make an appointment at the embassy and apply in person.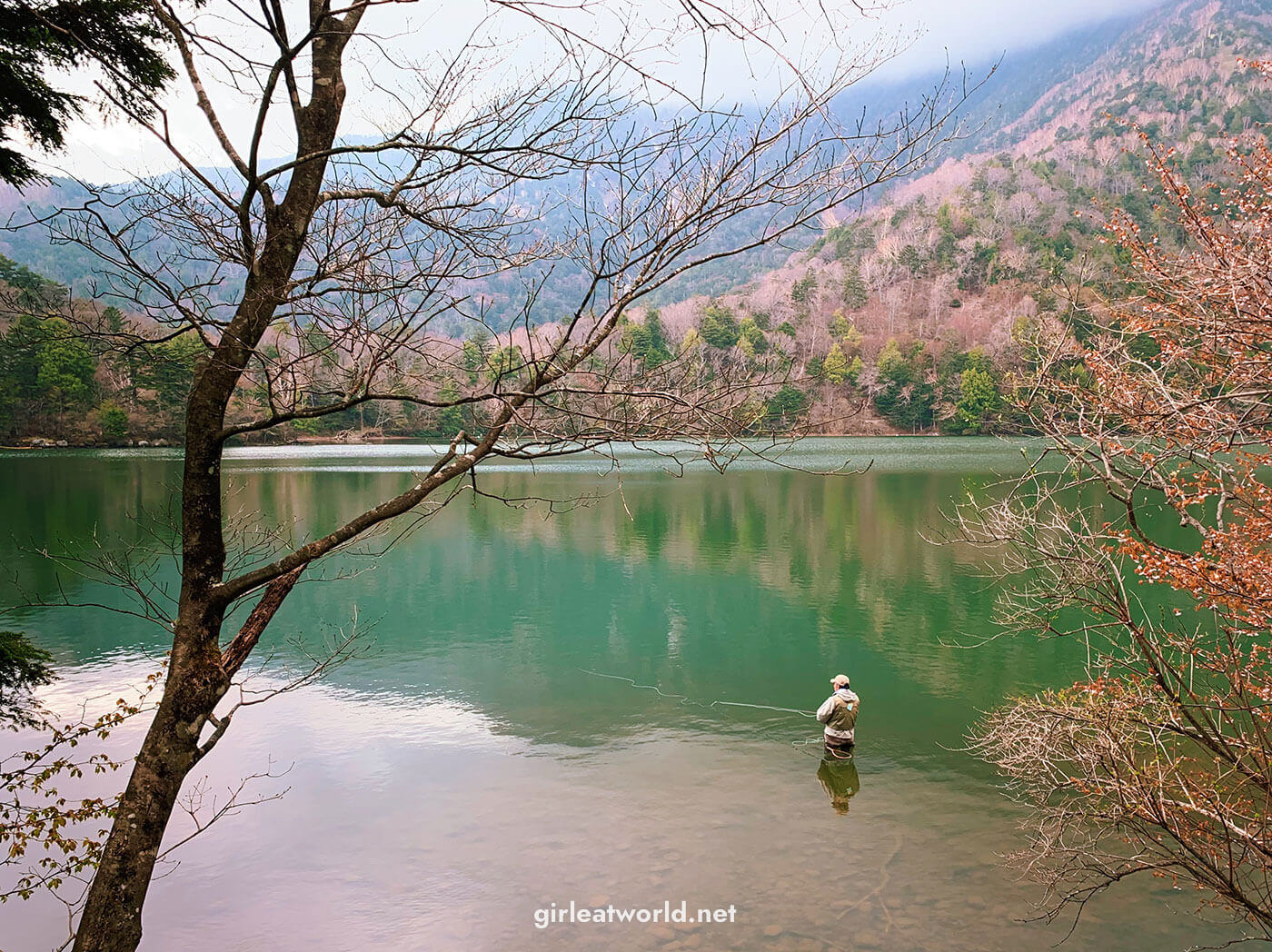 Who can apply for the Japan eVisa?
As of the time of writing, only residents (not to be confused with citizens) in the following 11 countries and are required to obtain a short-term visa on visiting Japan are eligible to apply for the Japan eVisa:
Brazil, Cambodia, Canada, Mongolia, Saudi Arabia, Singapore, South Africa, Taiwan, United Arab Emirates, United Kingdom, U.S.A.
I bolded the word "residents" above, so that you will not confuse it as citizens / passport holders of the countries I listed.
For example, if you are a Singaporean and hold a Singapore passport, you do not need to apply for a visa to Japan. But if you are an Indonesian passport holder who is legally residing in Singapore, you could apply for eVisa since Singapore is one of the countries listed above. If you are an Indonesian passport holder residing in Indonesia, you'll still need to apply for Japan visa through the Embassy.
This is a growing list of countries, so be sure to check the complete list from MoFA here.
How much does it cost to apply for the Japan eVisa?
Typically, it costs 3,000 yen to obtain the visa. However, it depends on the agreement Japan might have with each country. Citizens of certain countries are exempt from paying visa fees, and therefore also exempt from the eVisa fees.
You can refer to the website of Embassy of Japan in your country for more information regarding Visa fees. Here are the visa fees from the Embassy of Japan in Singapore, for example.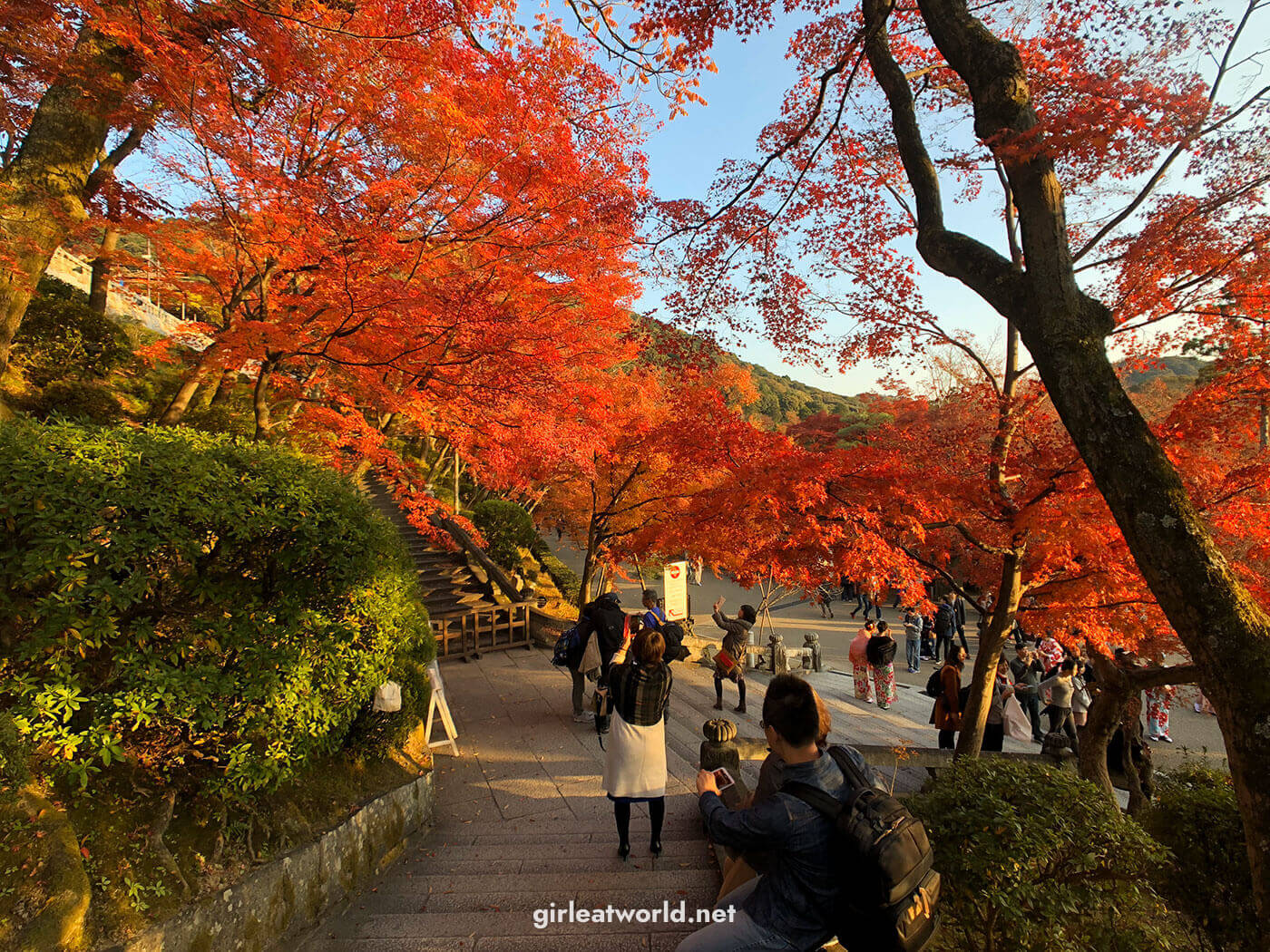 How can I apply for the Japan eVisa?
Applying for the visa was a long process, but it's actually quite easy! I'll break down step by step for you here:
Step 1: Understand what the Japan eVisa is for
First, you can read up about the Japan eVisa system here.
As I explained before, the eVisa is currently only available for single-entry tourism, for a maximum stay of 90 days.
If you would like to get a multiple-entry visa, or if you want to stay longer than 90 days, or visit Japan for reasons other than tourism, you'll still need to make an appointment at the embassy and apply in person.
Step 2: Prepare the necessary documents
If you have decided that you would like to apply for the visa electronically, then you can proceed to check the necessary documents here.
In general, you will need:
A passport photo with a plain background – I used a white background and it went through just fine.
A scan or photo of your passport biodata
A scan of your government ID
Flight itinerary – You will get this from the airline once you have booked your flight
Schedule of Stay – Daily activities of what are you planning to do when you are in Japan
Document to prove the ability to pay for travel expenses – Bank statement of Income tax assessment
Certificate of Employment – Issued by the company that employs you
Make sure that you have all the documents scanned and available as a PDF file on your laptop or computer. Jpg, bmp, gif, and heic file formats are also accepted.
Step 3: Sign up for an account at the eVisa Portal
Once you have all the necessary documents scanned, you can then proceed to the Japan eVisa portal here.
You will need to create an account by providing email and password. You MUST remember this information so that you can come back and check on the visa status later. You'll also only be able to download the visa issuance (once the visa has been approved) by logging in to the account, so save the credential somewhere!
Each time you log in, they'll send an authenticator code to the email, so also make sure you're providing a legit email that you have access to.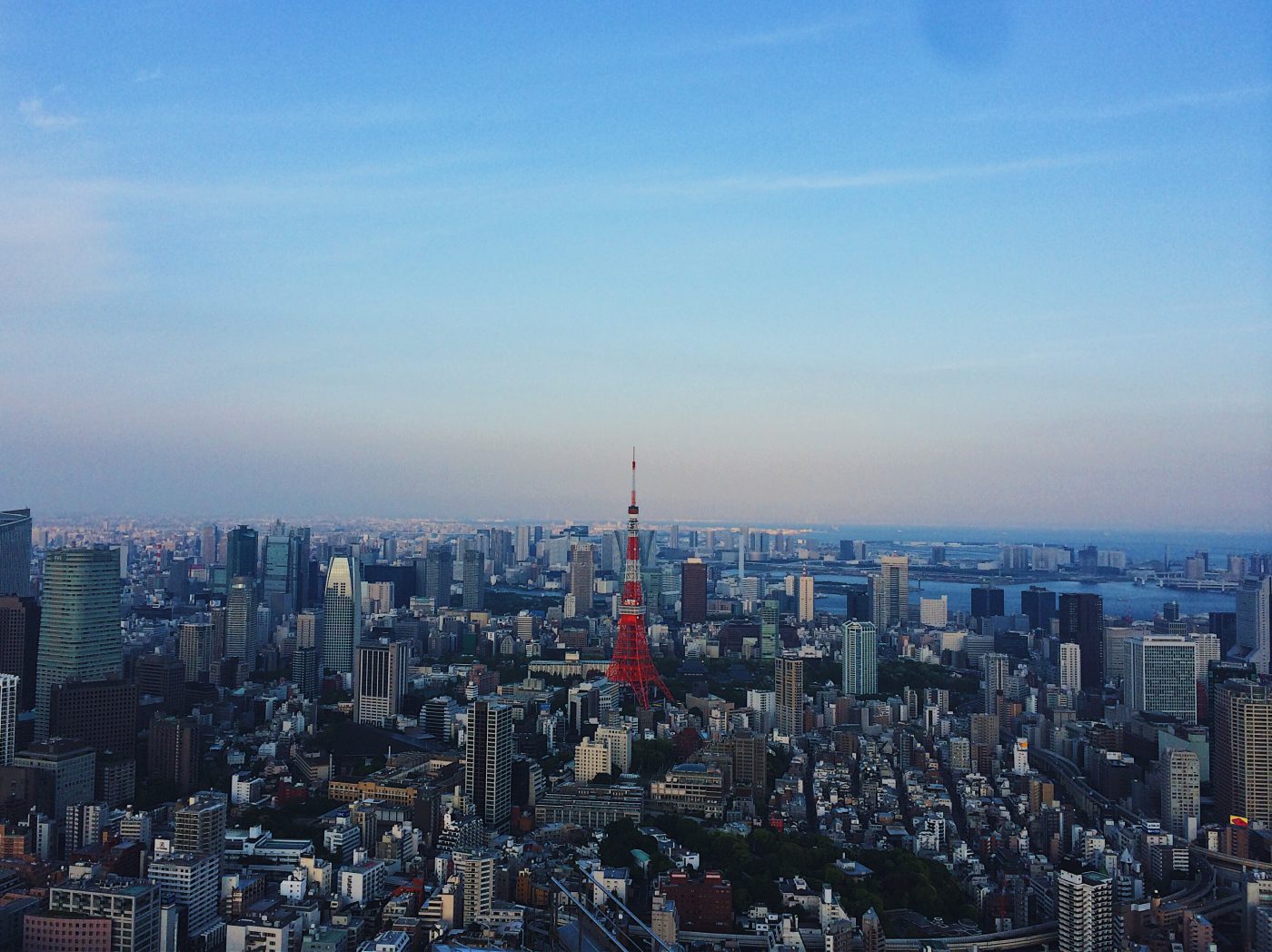 Step 4: Submit your application
Once you have created the account, log in to the eVisa portal and click on "New Registration". From here onward, start filling in the form and uploading the documents you have prepared in Step 2.
For the most part, I did not have issues uploading the documents.
Step 5: Monitor your eVisa application status
Once your application has been submitted, you can monitor the status in the Japan eVisa portal here, using the same credentials you've created back in Step 3.
After you've submitted your application, you should be able to see it under "Visa Application List" menu.
You should also look out for any emails requesting for additional documents. In my case, they did come back and ask me to redo my Schedule of Stay as I did not furnish details for the planned activities. So second time around, I made sure to include everything and where I was planning to stay. I was also honest that some of the trips within Japan are still in the planning stage, and put "TBD" as places to stay as I did not know yet. They were okay with it!
Step 6: Make the visa fee payment (if required)
Once the eVisa has been issued, you'll receive an email. Log back in to the eVisa portal and follow the instructions to make a payment, which will differ depending on your country of residence.
Step 7: Download the Visa issuance notice
When the payment has been received, you'll be able to download your visa issuance notice from the eVisa portal again. To do this, click on the check box to the left of the visa application, and click on the "Visa Issuance Notice (pdf)" blue button at the bottom.
And that's all! You're all set for your trip to Japan. You can print the pdf if you'd like, or keep a copy on your phone and be ready to display it when required.
How long does it take for the Japan eVisa to be issued?
Timing will vary depending on your own situation, the volume of applications, and also perhaps what passport you hold and which country you are applying from.
But from my recent application from Singapore in October 2023, here is the timeline:
7 October
Applied for the Japan eVisa online
(Status: Temporarily Received)
18 October
Received an email to submit additional documents. In my case, they wanted the Schedule of Stay to be more detailed.
(Status: Under Examination)
19 October
Additional documents acknowledged
24 October
eVisa issued
So, it took us roughly 17 days (or 12 business days) to get the eVisa issued. I was getting restless… because for 11 days, the status of the visa did not change. It was still the same "Temporarily Received" status and I was beginning to wonder if I did something wrong.
Finally, just as I was about to shoot them an email to chase, I received the request to submit an additional document. From then, it took 5 business days to get the eVisa issued.
This is a much longer processing time than the previous procedure which only took 5 business days. But given the convenience of not having to show up physically in the Embassy of Japan, I didn't mind it at all.
And that's about everything I know about applying for the Japan eVisa! Please let me know if you have comments