Osaka is one of the largest metropolitan cities in Japan, second only to Tokyo. It's a popular tourist destination due to its strategic location, which allows you to make multiple-day trips to interesting cities, like Kyoto, Nara, and Kobe.
I've visited this area three times now, and if you need help planning your itinerary to these cities, then I've got the perfect blog post for you! Read on 😉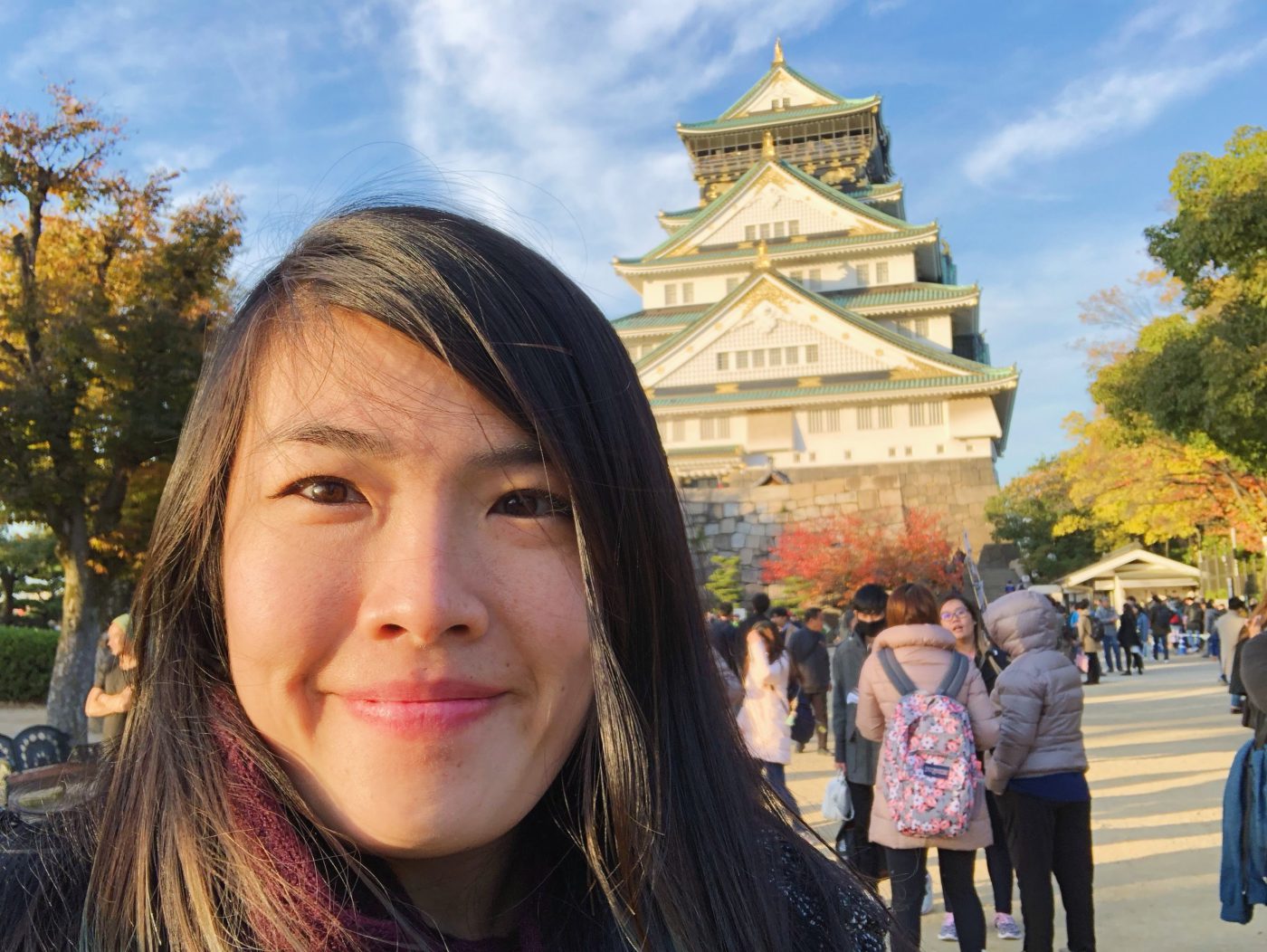 Fast Track your arrival in Japan
You can make your arrival in Japan easier by completing your immigration and customs procedures before your arrival! Read how to do that here
How many days should I spend in Osaka?
I recommend at least 5 days to see the must-see of the Kansai region, namely Osaka and Kyoto. But it would be better if you can stay for at least 8 days, which will allow you to visit all the best highlights of Kansai: Osaka, Kyoto, Nara, Kobe, Himeji, and Hiroshima.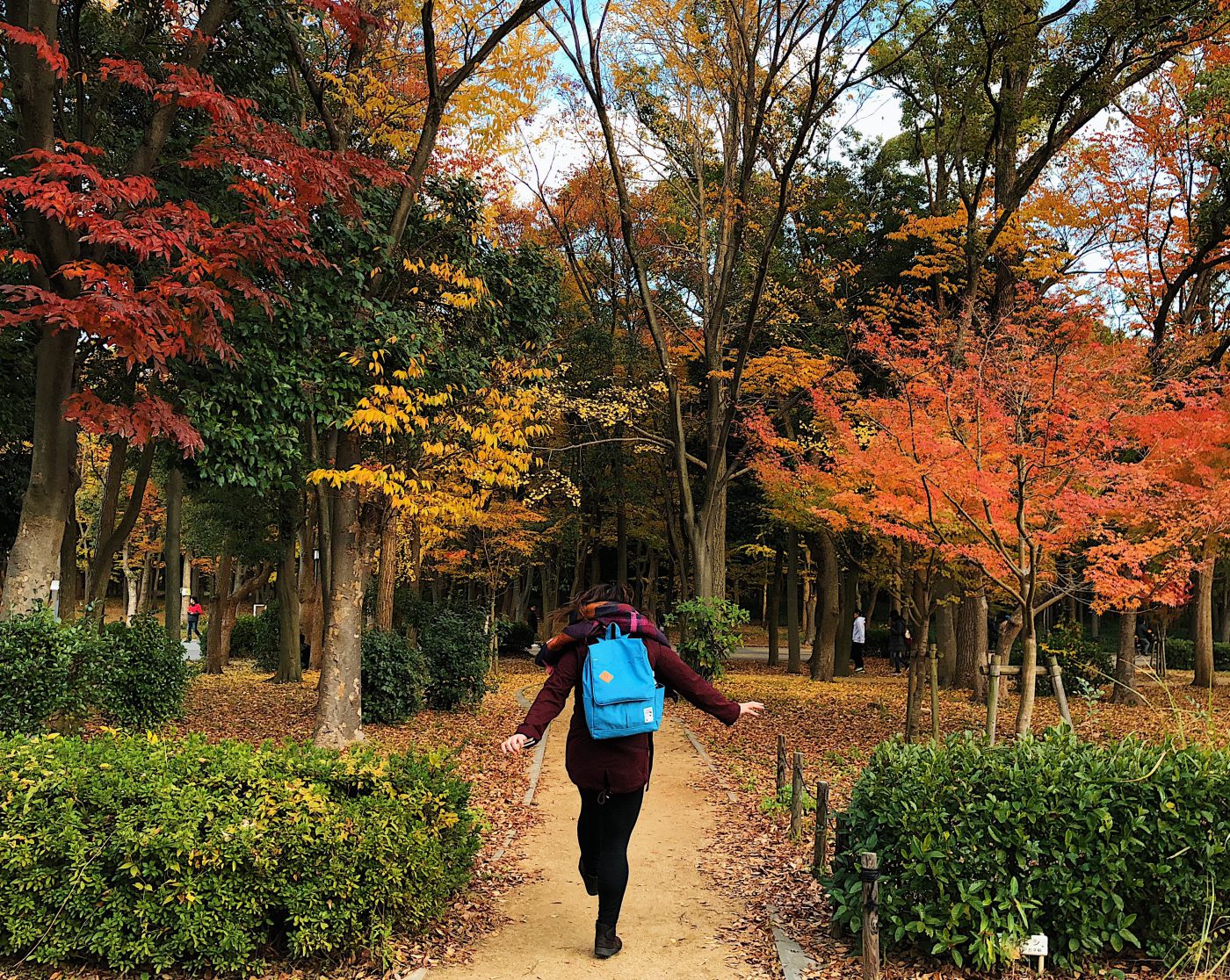 When is the best time to visit Osaka / Kansai region?
Much like the rest of Japan, you can aim to visit during the Sakura season or during the Autumn foliage season. Click on the respective blog posts for predicted times as they change every year. Keep in mind these seasons would be peak tourism time, so it will be very crowded, but beautiful!
Try to avoid the hurricane or typhoon season from August – September. Also avoid Golden Week in the first week of May, which is Japan's biggest holiday and will drive a lot of domestic tourism.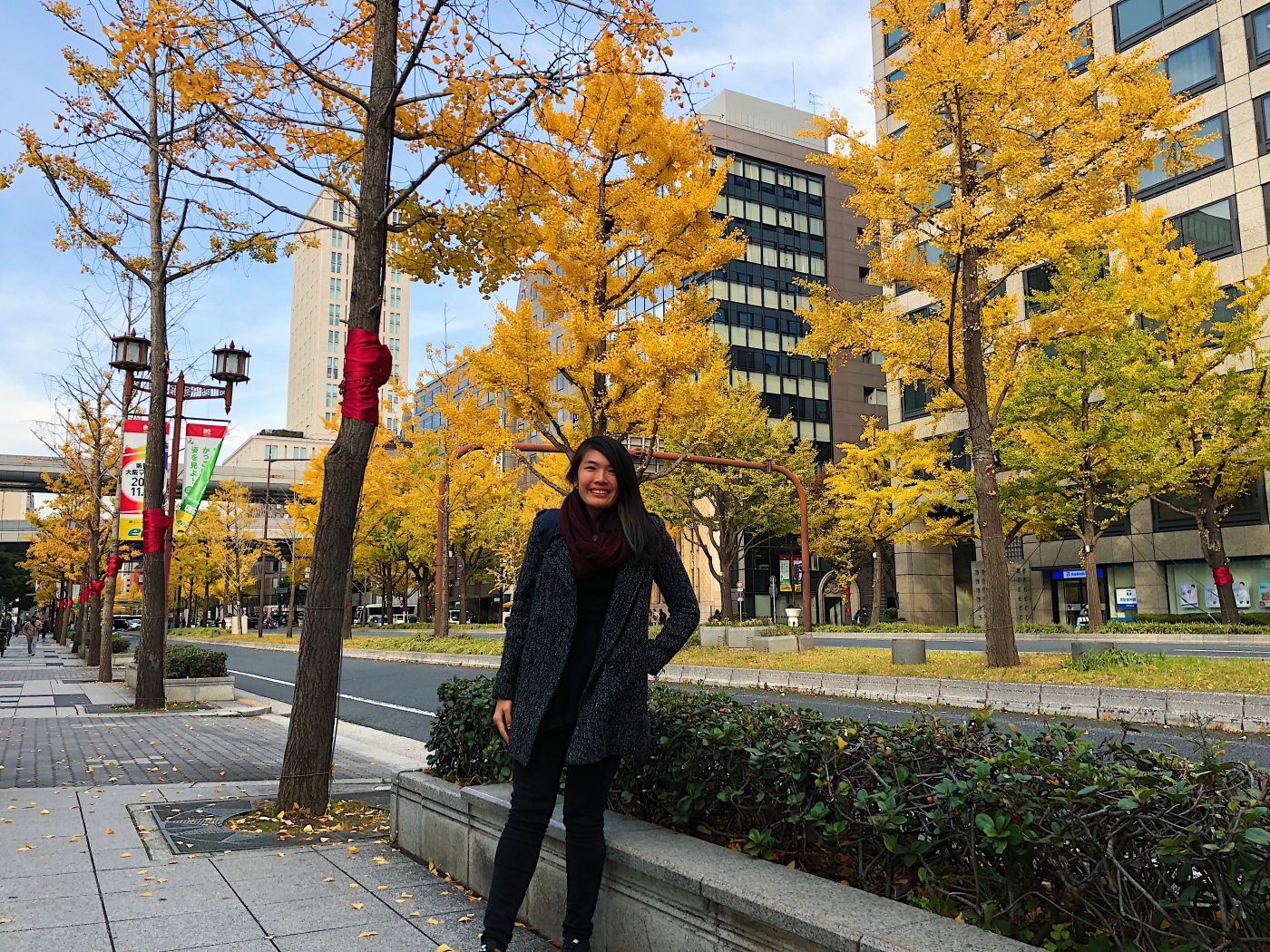 How do I get to Osaka?
There are two popular ways to get to Osaka:
1. By Shinkansen train
If you're visiting Tokyo first during your trip, most people get to Osaka by train from Tokyo via Shinkansen, Japan's famous ultra-fast bullet train. You'll most likely get off at Osaka Station, where you will have plenty of convenient local trains to switch to.
If you haven't bought an Unlimited JR Pass, then I would recommend it since the Tokyo – Osaka train is already included. Buying the Shinkansen ticket separately would already cost almost as much as the JR pass, so it's definitely worth it.
💡 Hot tip! The price of the Unlimited JR Pass will increase by 70% starting October 1, 2023, for travels by Dec 28, 2023. JR passes can be purchased 90 days before you intend to travel to Japan. For example, if you purchase a JR pass online on Sep 30, 2023, you must exchange the online purchase for a physical voucher in person by Dec 28, 2023, and then activate it in the next 30 days.
2. By Airplane
There is an international airport very close to Osaka, called the Kansai International Airport (KIX). If you are flying and landing in KIX and will be staying in Osaka, I recommend taking Haruka line by Japan Rail (JR).
This line takes you straight from KIX to the city, stopping at major stations Tennoji and Shin-Osaka before going on to Kyoto. But if you have the unlimited JR Pass, this journey is already included so you do not need to purchase it separately. From there, you can resume with local trains using an IC card.
Which rail pass should I get for visiting Osaka?
The best way to get around Osaka and Kansai area is to use the extensive train system. The cost of train tickets could add up if you're planning on visiting multiple cities in Osaka. Thankfully, there are a few rail passes you can consider to help the costs!
1. JR Pass for Bullet Train
JR Pass is a train pass that basically gives you unlimited rides on JR trains for the duration of the pass validity. This includes the Shinkansen bullet trains, which make it easy to travel through different cities in Japan. However, it doesn't mean that you always need a JR pass every time you go to Japan.
💡 Hot tip! The price of the Unlimited JR Pass will increase by 70% starting October 1, 2023, for travels by Dec 28, 2023. JR passes can be purchased 90 days before you intend to travel to Japan. For example, if you purchase a JR pass online on Sep 30, 2023, you must exchange the online purchase for a physical voucher in person by Dec 28, 2023, and then activate it in the next 30 days.
If you are flying straight to Osaka and only planning to visit Kyoto and Nara, you won't need a JR pass since you can easily visit these places via the local trains – consider getting the Kintetsu Rail Pass instead.
For going to Kyoto from Osaka, taking local trains is cheaper than taking the Shinkansen with JR Pass, it just takes slightly longer. However, the difference isn't that much – it's only 15 mins by JR train vs. 30 mins by local train.
But if you are going to more places than just Kyoto and Osaka, you likely should consider getting a JR Pass. The JR pass you need to get depends on the cities you want to visit and how long you are planning to travel around. So I recommend setting your itinerary first and seeing which JR Pass suits your itinerary.
Here are your JR Pass options for exploring Osaka and Kansai
Normally, you need to buy JR Pass from outside of Japan and have them mailed to your address, but with Klook you can pick them up at the airport!
PS: Klook is the leading travel and experiences booking website in Asia. And yes, they are legit! I always book my activities through them. See my review of Klook here.
2. Kintetsu Rail Pass
If you're mainly interested in going to Osaka, Kyoto, and Nara, then the Kintetsu Rail Pass is perfect for you. They have 1, 2, and 5-day Kintetsu Rail Pass which will save you some money.
Please note that Kintetsu Rail Pass does not include limited express trains. If you ask me though, the limited express train is not worth the price for just a few minutes faster, so just use the Kintetsu Rail Pass and board the regular express trains.
Buy Kintetsu Rail pass online which can be redeemed at the train station
Where to stay in Osaka
In Osaka, it's best to stay close to a major train station – anywhere near Umeda, Shin-Osaka, Namba, Tennoji and Umeda / Osaka station is a great option.
During my most recent trip, I stayed at PremiasA in Umeda which is a mid-range accommodation close to Umeda and Osaka station. I shared the room with 2 other people, we each paid US$42.50 per night per person and it's worth every cent. I would highly suggest the apartment because it's much more spacious than other accommodations I've gotten in Japan (they have 2 Queen beds!), the amenities are very new, and the location is amazing (~10 minutes walking from Osaka / Umeda station). One thing to note is that it's a self-operating hotel which means there is no front desk to check you in or let you in if you lost your keys, and you cannot accept packages during your stay.
Osaka Itinerary for first-timers
Below I have provided two types of itineraries depending on what type of traveler you are. Some people prefer to squeeze in as much as they can, while others prefer to travel a bit slower.
Itinerary 1: For fast travelers who want to do everything and visit multiple cities (7-9 days)
Day 1: Arrive in Osaka and explore the city (stay overnight in Osaka)
Day 2: Take the train to Kyoto (stay overnight in Kyoto / Osaka)
Day 3: Explore Kyoto (stay overnight in Osaka)
Day 4: Day trip to Nara (stay overnight in Osaka)
Day 5: Kobe
Day 6: Himeji
Day 7: Hiroshima
Day 8: Take the train back to Osaka and fly out
The itinerary above assumes you have at least 8 days in Kansai. But if you have fewer days, you can easily tailor this itinerary by omitting some cities. Out of all the cities I listed above, Osaka and Kyoto are definitely the two must-visit places. For other cities, you can choose whether you want to visit them on the same trip or leave it for later, so you have an excuse to come back 🙂
The advantage of this itinerary is of course you get to see a lot more than just the usual Osaka / Kyoto / Nara. On the other hand, the disadvantage is that you'll need to get a JR Pass, which will cost more. On top of that, you need to be strategic about how to use the JR pass since they are only valid for 5 days maximum. See the "Do I need a JR Pass" section for more information. You'll also need to move around quite a bit with this itinerary, which might be tiring for some people.
Itinerary 2: Slower and shorter itinerary, but still visit all the must-sees in Kansai (at least 5 days)
Another option is to stay put in Osaka, which makes for a more chilled-out itinerary, but you can still get out of Osaka on these day trips:
Day 1: Arrive in Osaka, explore the city
Day 2: Go to Kyoto
Day 3: Go back to Kyoto again
Day 4: Visit Nara or Kobe, or day trip to Akame 48
Day 5: Explore Osaka and fly out
The advantage of this itinerary is likely you don't need to get a JR Pass. All of the destinations above are reachable by local train. You also don't need to move around much in terms of accommodation – you can choose to stay in Osaka for the entirety of this itinerary. Osaka is a big city so you won't run out of things to do – I've written extensively about Osaka here if you need inspiration!
Below I have outlined each city and what you can expect to see, so you can decide for yourself whether it's worth visiting or not.
Tips for traveling in Kansai
If you are visiting Kyoto, Nara, and Kobe, I recommend making Osaka your base instead of staying overnight in those cities. Accommodation options are better (cheaper) in Osaka, there is more to do at night, and the train back takes only 15-30 minutes.
But if you really want to stay in Kyoto, you can do so for one night. Choose to stay at a Ryokan for that authentic Japanese experience. I don't recommend staying overnight in Nara since it's a quiet area. Please read my Kyoto guide for places to stay.
If you are getting a rail pass, make sure it will be valid for all of the days that you are traveling between cities, and make sure you also account for the day when you are going back to Osaka.
Flying out late but having to check out early from your accommodation? You can leave your luggage in a coin locker! Coin lockers are available everywhere in major stations. They are quite spacious and cheap to rent. I was able to fit my 45L backpack into a tiny 300 yen one at the bottom. There is English instruction on the machine. Be sure to come early if you are going from a popular station though. I tried to do this in Kyoto station around noon but could not find any unoccupied locker. In the end, I gave up and had to lug my backpack around all day.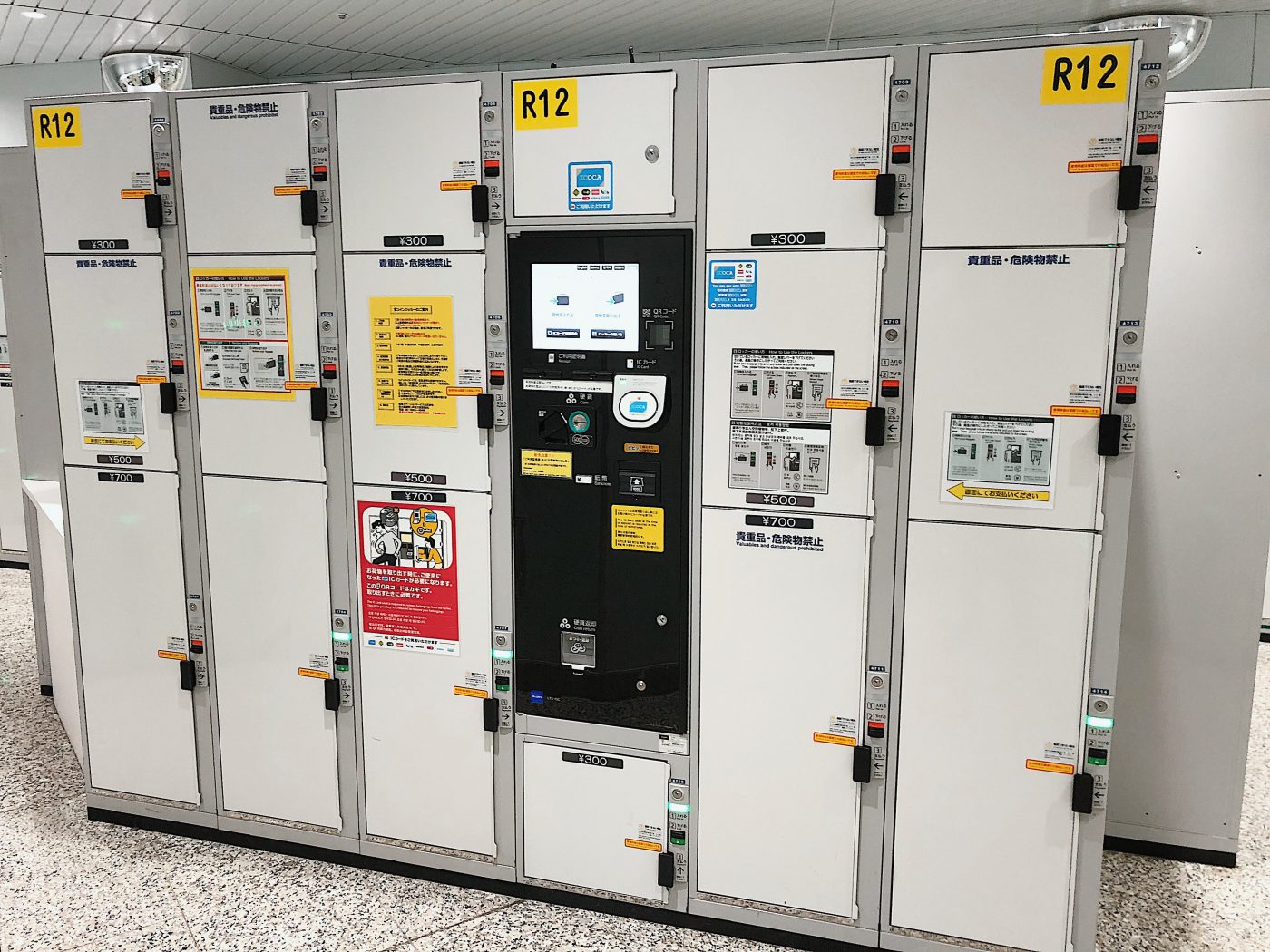 Getting into Osaka from the Kansai Airport
If you don't have a JR pass, or if you want to delay the validity of your JR pass, you can consider getting the Haruka Airport Express train ticket. This gives you the best price for the express train to town.
Make sure to check ahead if your accommodation is closer to Tennoji or Shin-Osaka as there is a slight fare difference. Tennoji is closer to the airport and it's a little cheaper.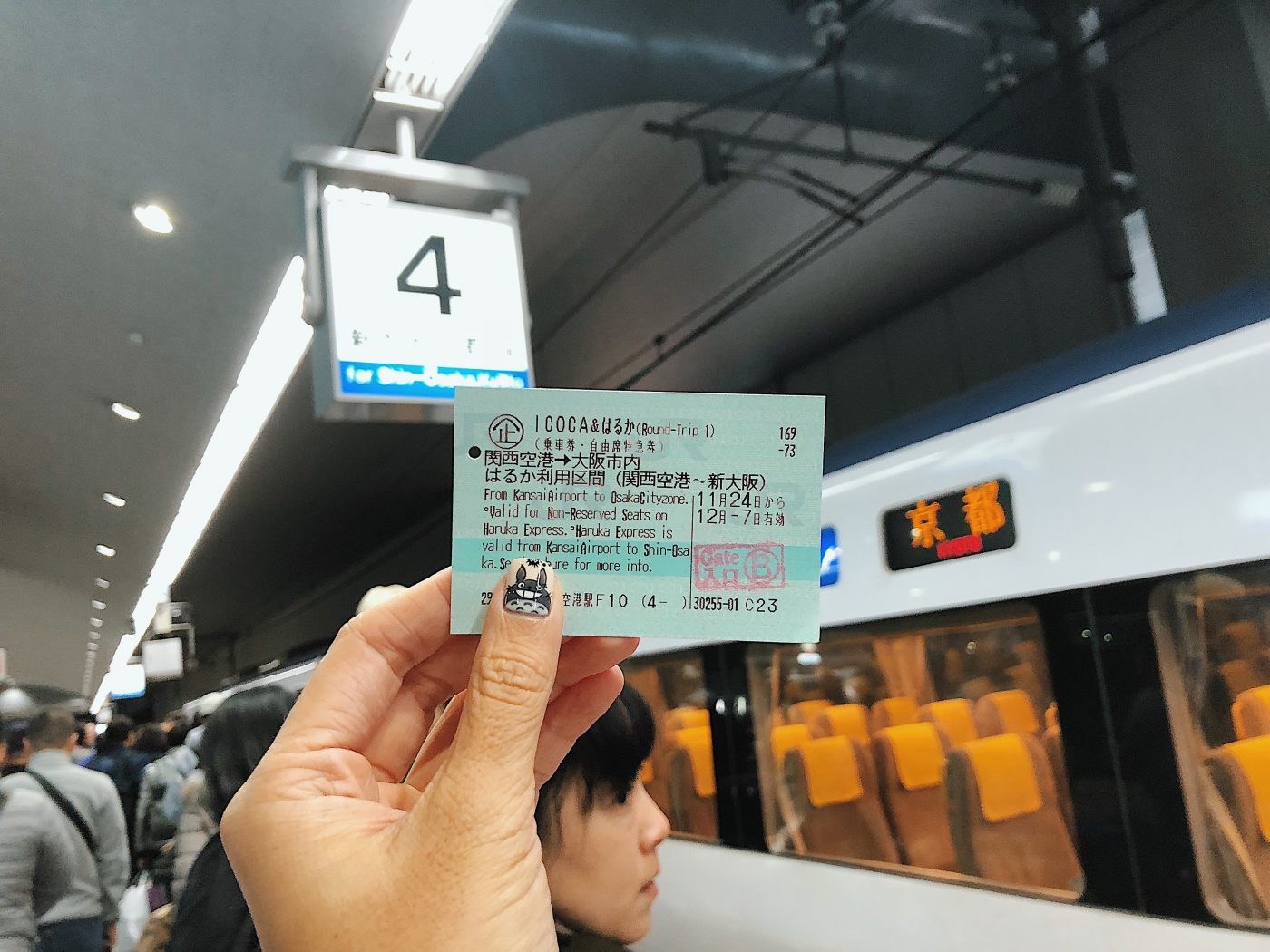 What to do in the Kansai region
1. Osaka
As I've said before, Osaka is one of the largest Japanese metropolitan cities, not just in Kansai but in the entire of Japan. I believe they are the second largest city after Tokyo. As with other big cities, you'll find it very accessible and well-connected, which is why it's a good idea to base yourself in Osaka while visiting nearby cities like Kyoto, Nara, or even Kobe.
I've written extensively about Osaka here, so please check out that blog post if you want to get an idea of what you can do, see and eat in Osaka. I've also included general tips on exploring the city and where to stay in Osaka.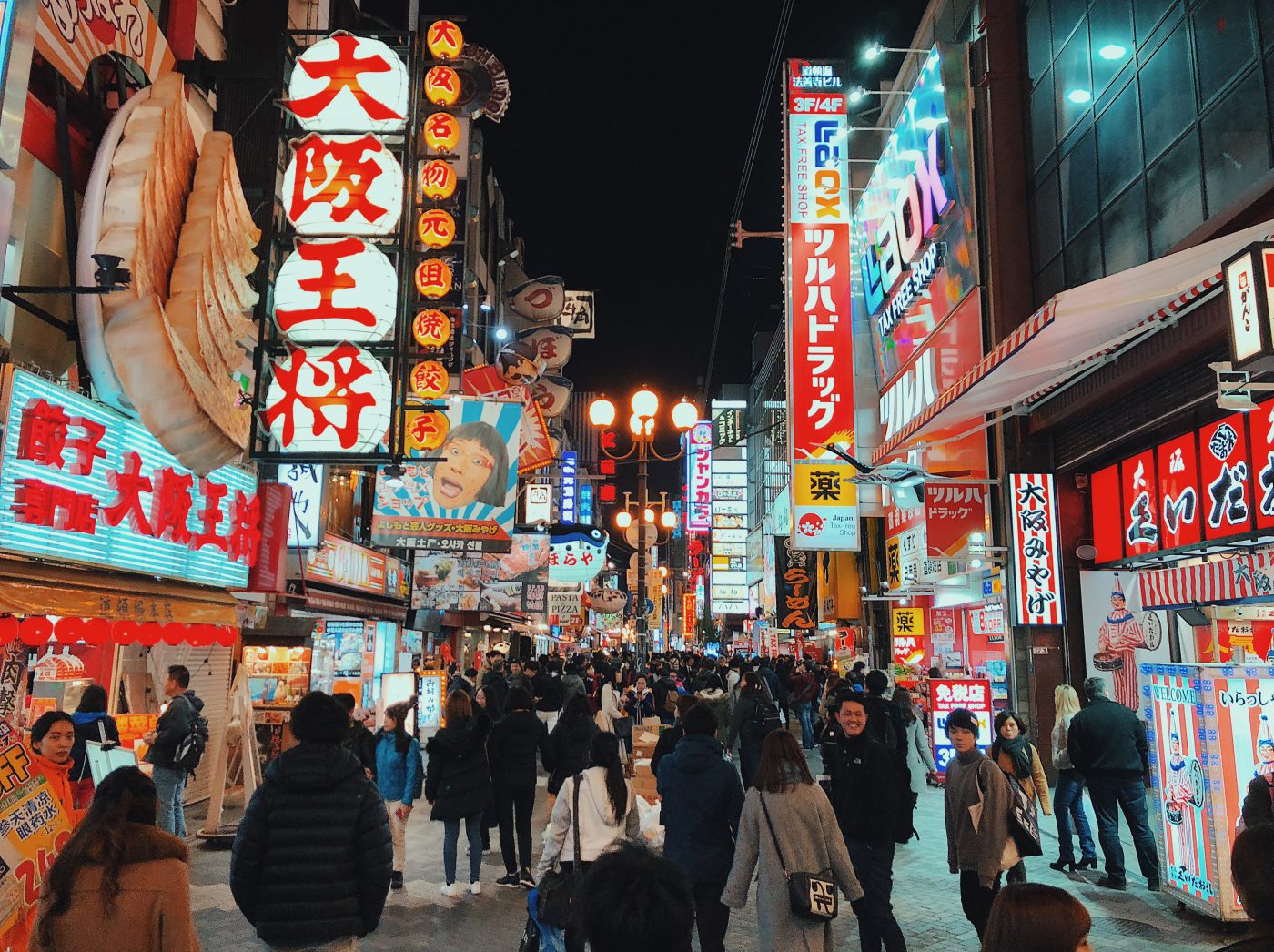 2. Kyoto (2 days)
Kyoto needs no introduction – it is definitely a must-visit when you're in Osaka. The city is an easy 30 minutes on the rapid local train or 15 minutes on the Shinkansen from Osaka. When visiting Kyoto, I would still recommend staying in Osaka because accommodations are cheaper.
I've written a dedicated blog post for Kyoto here: Kyoto Travel Guide, so please check that post on all my recommendations for Kyoto.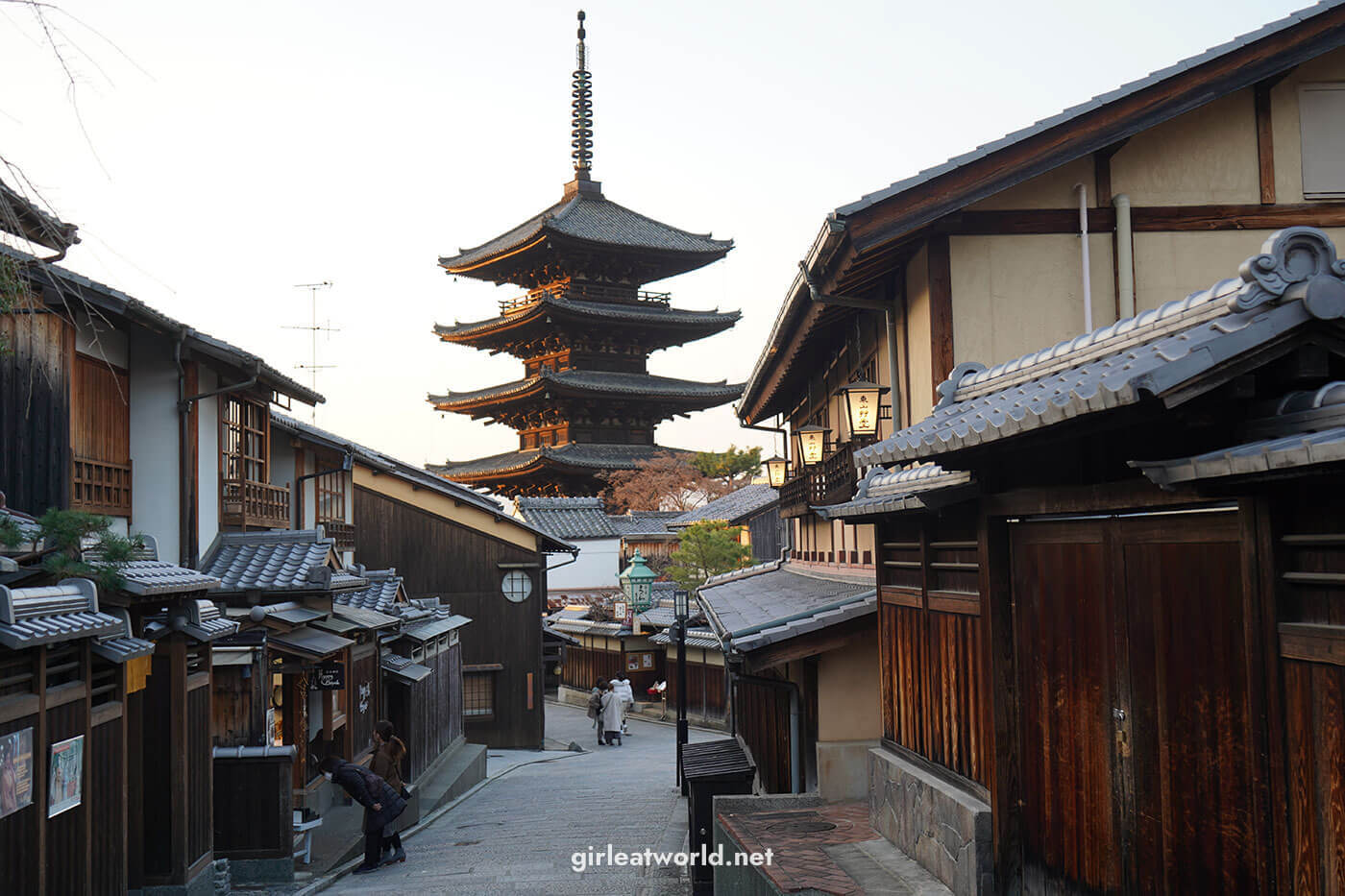 3. Nara (1 day / Day trip)
Nara is another popular trip to take from Osaka due to its proximity – only 30 minutes by local train. The city is relatively small, but they have a huge park where you can walk and interact with the free-roaming wild Sika deer population. The Sika deer are considered a national treasure of Japan. They are very used to humans and not scared of us.
You can purchase some Shika-senbei (Deer rice crackers) to feed them. Once you have this, the deer would just come running to you – in fact, the hungry ones would chase you down if they know you have some Senbei, and eat them straight off your hands.
Nara is easily doable on your own if you just want to see the deer, but if you prefer to go with a guide and learn a bit more history, I recommend trying this Nara Tour from Osaka.
4. Akame 48 Waterfalls (1 day / Day trip)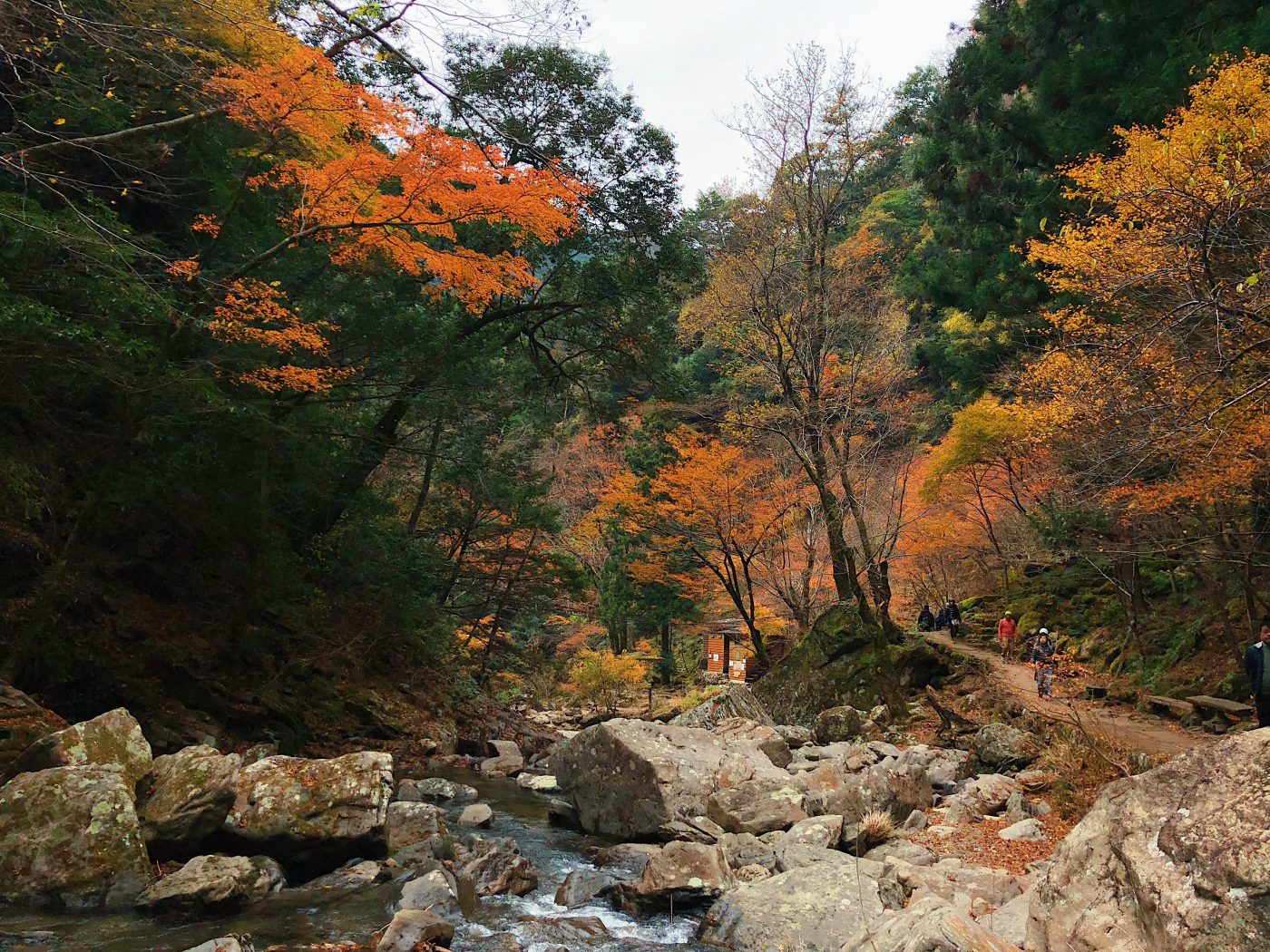 Akame 48 Waterfall is about an hour out of Osaka by train. It's a short, easy trail following the main river which forms many small waterfalls. There are actually less than 48 waterfalls, but they used 48 in the name to signify endless waterfalls.
Though it's probably good to visit all year round, I highly recommend visiting during the Momijigari season, which tends to be mid to end of November. Momijigari is the term Japanese use for admiring autumn foliage, and this place has plenty of them!
You can read my post about Momijigari for more information on Akame 48.
5. Kobe (1 day)
Kobe is yet another city that you can easily visit from Osaka. It's only 30 minutes away from Osaka by train. Kobe is well-known for… well, the delicious Kobe beef. Aside from the beef, Kobe is known for the Chinatown area, the Kobe ropeway, and the Nunobiki waterfall. I think one day will be enough for Kobe.
6. Himeji (1 day)
Himeji is mostly known for the Himeji castle, which is famous for its brilliant white color. Most Japanese castles have white walls and dark roofs, but the Himeji castle's roofs are light gray, which helps to give it that clean minimalistic all-white look.
This castle is on the way to Hiroshima, so it's a good stop if you're heading that way!
7. Hiroshima (1-2 days)
Hiroshima should be a name familiar to those who studied world history in school… which should be all of us. Yes, it is one of the sites of the infamous atomic bomb. At Hiroshima, you can learn about the history of what happened during the world war and how badly it affected the residents. I have to warn you that it could get pretty bleak – not for the faint of heart especially if you're American, regardless of what your political stance is.
However, aside from its grim past, Hiroshima is also famous for quite a few interesting things: don't miss out on Miyajima, a shrine that is half submerged in water during high tide. You can visit the shrine during sunset for optimal views. Hiroshima is also famous for Okonomiyaki, so make sure to have some while you're in the city.
That's all I have on the Osaka itinerary! If you have any questions, please feel free to comment below. I usually answer pretty fast and to the best of my knowledge.
Until next time folks!