Nara was the first permanent capital of ancient Japan. It held the permanent capital city title for most of the 8th century before Kyoto took the title. If you are visiting Osaka or Kyoto and have a day to spare, you definitely want to make a stop in this quaint and quiet city.
Read on to find out what you can do in Nara!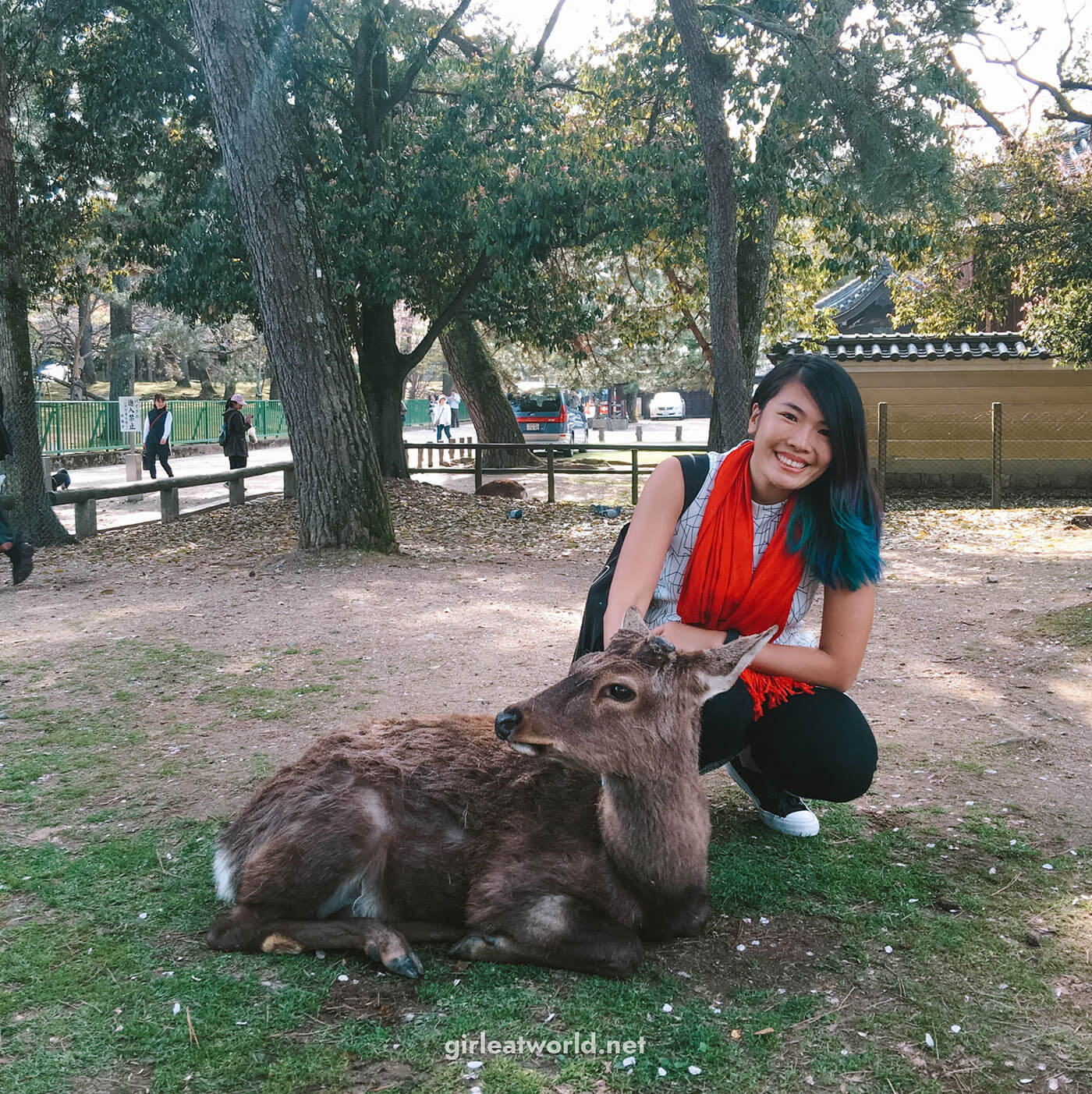 When is the best time to visit Nara?
Much like the rest of Japan, the best time to visit Nara would be around spring during Sakura time, or autumn during Momiji time. I would try to avoid the Summer months in Japan as the weather could get really hot and humid. I would also avoid September to early October due to the typhoon season.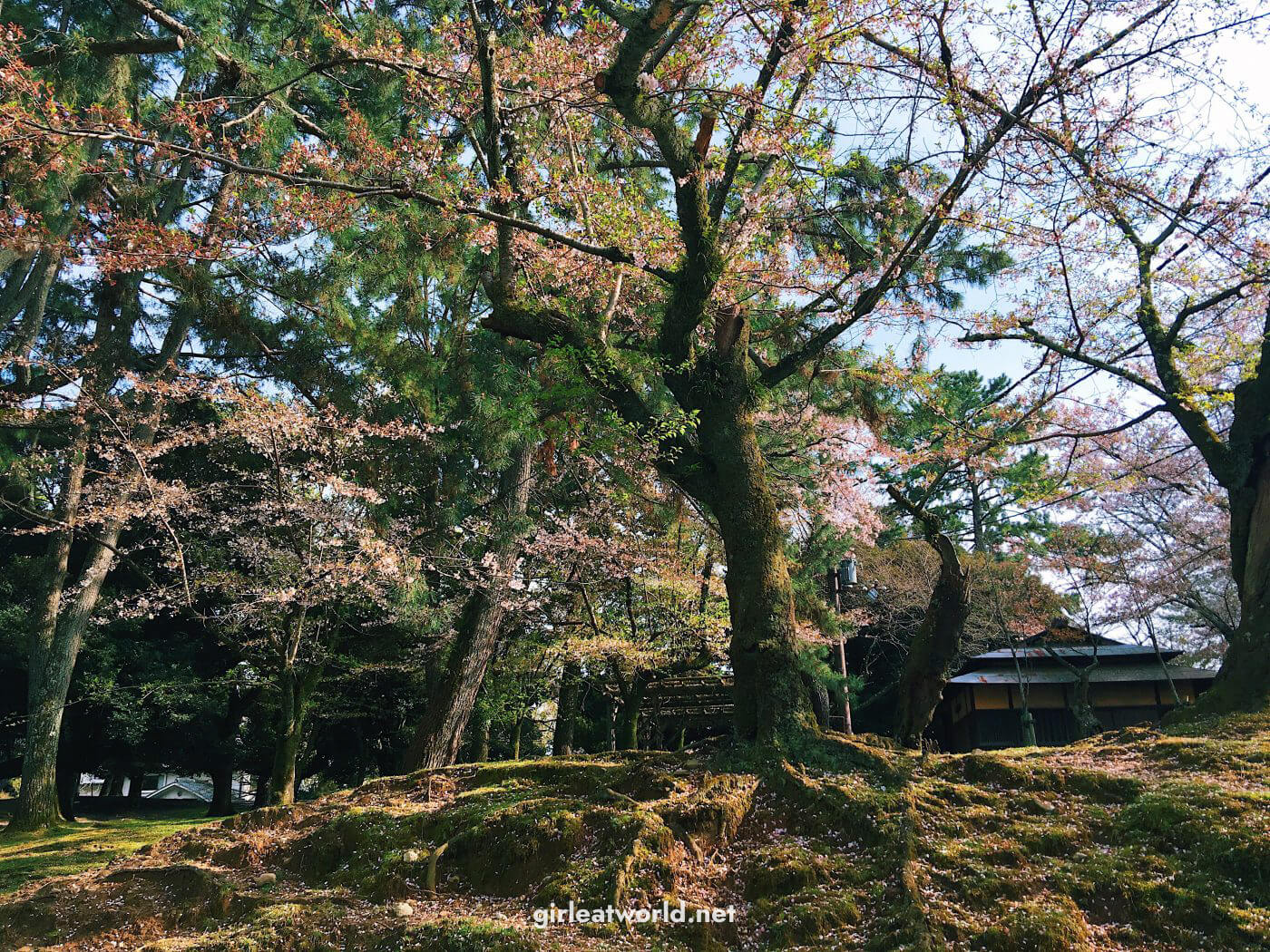 I have personally visited Nara during spring and winter time. I encourage you to visit during springtime because the Sakura flowers make the entire country feel extra dreamy. That said, I had a pleasant visit during winter due to the lower density of crowds.
Dive Deeper: Read about my experience visiting Japan during the Sakura (Spring) or Momiji (Autumn) season!
How much time should I spend in Nara?
Nara is an easy day trip from Osaka or Kyoto. While there are plenty of things to see and do in Nara to warrant a visit, all the attractions are very close together and easy to get through in one day.
If you intend to make this a day trip, I suggest leaving as early as possible in the morning. You'll need at least 6 hours to explore Nara and see the essential things to do.
Spending overnight in Nara is optional. If you have a lot of extra time in Japan or if you are really interested in being away from a big city, it could be worth it. Especially if you have an interest in temples and want to see all eight UNESCO World Heritage sites in Nara.
How to get to Nara
The most convenient way to reach Nara is by train from Osaka or Kyoto. Nara can be reached in under an hour from both destinations.
Rail Pass: If you're mainly interested in visiting Osaka, Nara, and Kyoto, consider getting the Kintetsu Rail Pass, which will save you money and let you use the bus in Nara.
1. Get to Nara from Osaka
From Osaka, you could go from Osaka-Namba station to Kintetsu-Nara station using the Kintetsu rapid express trains which takes around 40 minutes.
Alternatively, Nara JR Station can be reached via the Osaka Loop line from the Osaka Station. This line is covered by JR Pass if you already have one, but if not, they cost about 820 yen one way.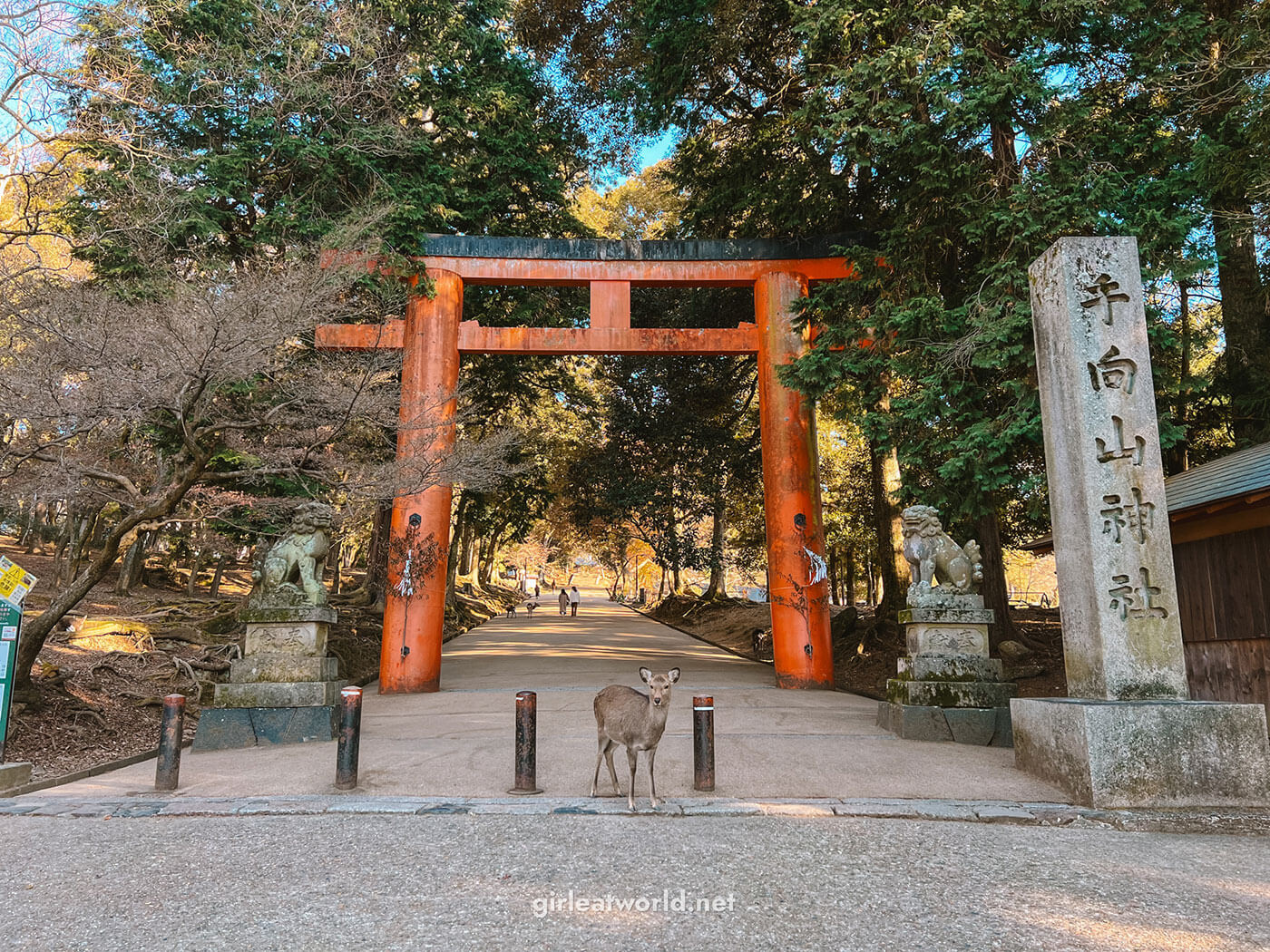 2. Get to Nara from Kyoto
From Kyoto, the most straightforward way to get to Nara is using the Kintetsu Express train from Kyoto Station to Yamato Saidaji Station. From there, you can switch trains to reach Kintetsu-Nara Station. This takes about 45 minutes.
Please note that Kintetsu Rail Pass does not include rides on the limited express trains, which are supposed to be faster. If you ask me though, the limited express train is not worth the price for travel from Kyoto to Nara. At this distance, it only ends up being a few minutes faster than the regular rapid express trains, so I suggest just getting the Kintetsu Rail Pass and using the rapid express trains.
Nara Day Tours
While I think Nara is totally doable on your own, Nara is a city rich in history. You might benefit from joining a tour with a dedicated guide. Here are a few options if you want to have a guide who can explain more about Nara to you:
Where to stay in Nara
As I said before, spending overnight in Nara is completely optional. However, if you want to, you could consider staying close to the main train stations for convenience's sake.
Here are a few hotels where you can stay near the station:
Kasuga Hotel – Located conveniently close to Kintetsu-Nara station and all the attractions you want to see in Nara.
Machiya no Yado – A traditional Japanese house located a short walk from the stations, but closer to the attractions in Nara.
Residence Ferie Nara station – Located within a block away from the Nara JR Station.
But if you are after unique stays and can sacrifice proximity to the train station, I recommend looking into the following accommodations:
Kotonoyado Musashino – A ryokan (traditional Japanese inn) located in the Nara Park, near Kasuga Taisha shrine
Tsukihitei – Another ryokan in Nara Park, with a more secluded location. You won't see many other people in this area!
How to Get Around in Nara
Everything was so close by in Nara that we just explored the city on foot. I even had my toddler in tow for my second visit to Nara, and I still find it doable to explore on foot.
That said, this being Japan, you can always rely on public transport! If you have the Kintetsu Rail Pass, you'll have access to the Nara Kotsu bus, which you can use to get around Nara. Click here to view the Nara bus route.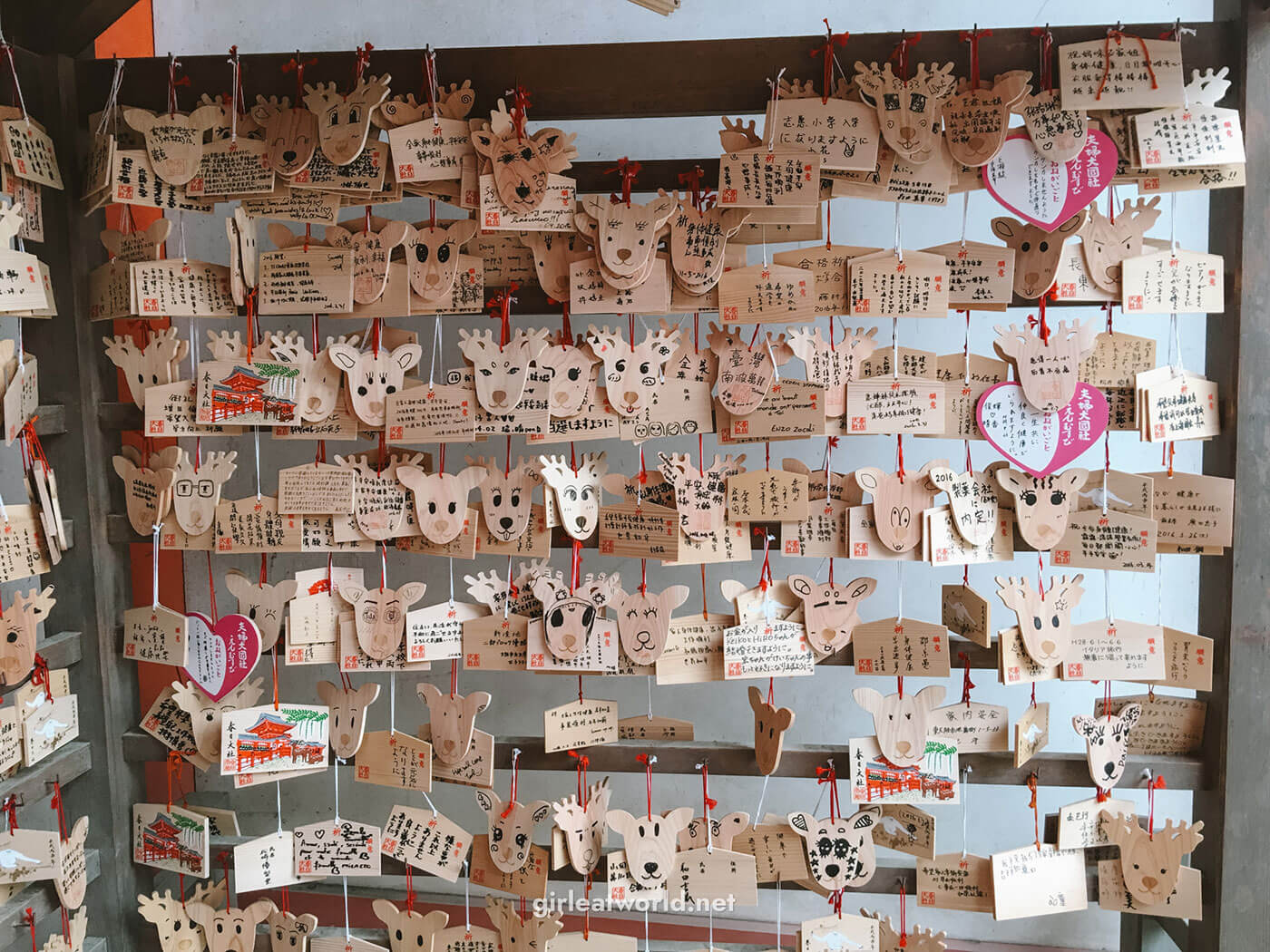 Essential Nara Day Trip Itinerary
As I said before, Nara is best done as a day trip from Osaka or Kyoto. Here is an itinerary you can follow if you're interested in exploring Nara in just one day!
1. Arrive early at Nara Station in the morning
Approximate time needed: ~30-45 minutes
Start your day bright and early at the Nara station. While there are trains arriving in Nara as early as 6 am, I don't think you need to arrive until 8 to 9 am. That's when most temples and shops will start to open.
However, if you do arrive early and the weather is cooperating, I suggest going to Mount Wakakusa for an easy hike with a nice view of Nara from above. By the time you're done, you should be able to explore the rest of Nara!
Otherwise, from the train stations, start to make your way towards Todai-ji temple. It takes around 30-45 minutes by foot from the train stations, and it's a very easy and peaceful morning walk!
2. Visit the Great Buddha at Todai-ji
Approximate time needed: ~30-45 mins
Todai-ji, meaning "Great Eastern Temple", is one of the most significant temples in Japan. The temple ground in Todai-ji is massive. Follow the signs to purchase tickets at the entrance.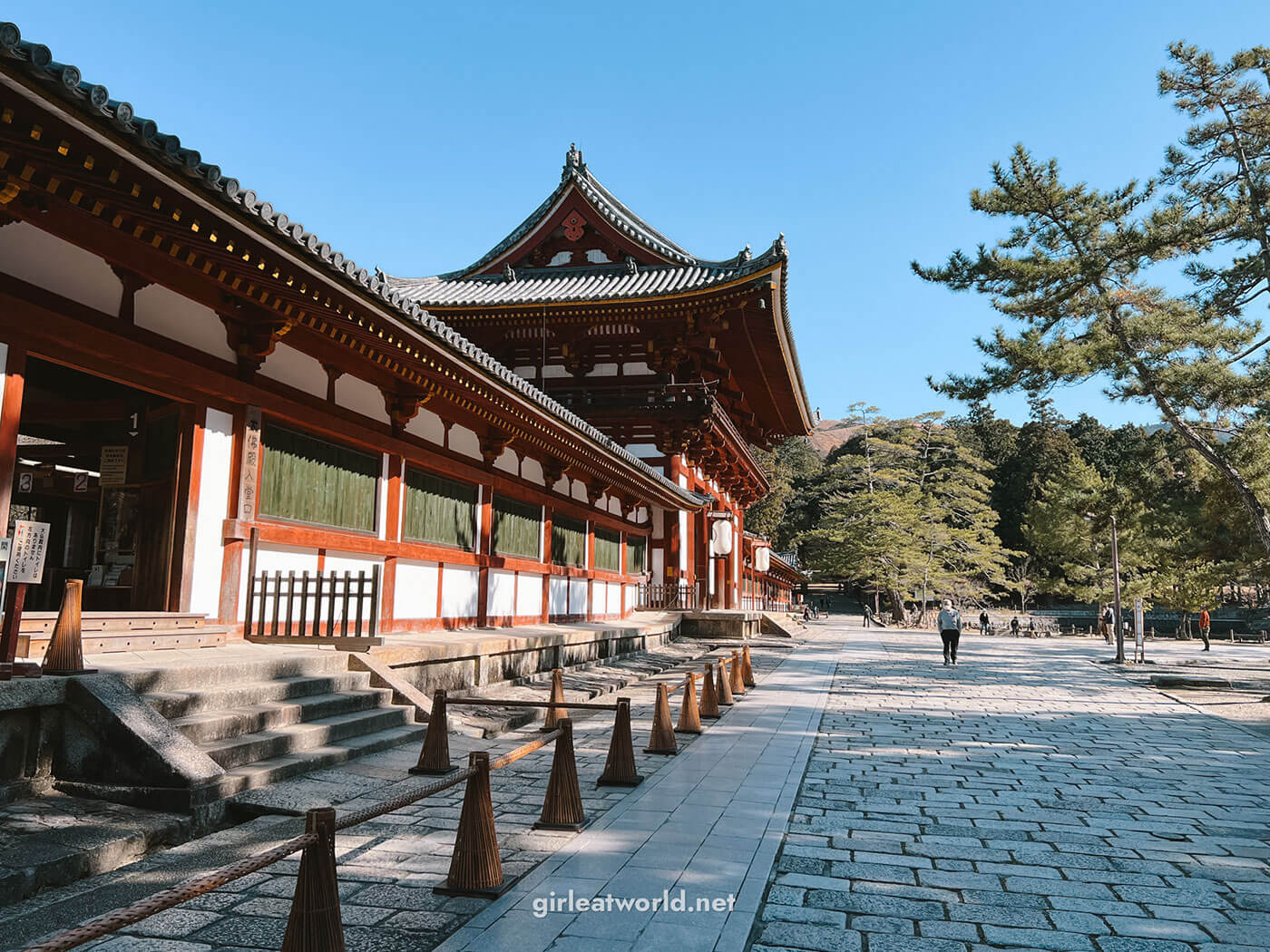 Admission to the temple is 600 yen per person over 13 years old, and 300 yen for kids 6-12 years old. Kids below 6 enter for free
Admission Fee: Check the most recent Todai-ji admission price here
Inside the temple, you'll immediately greeted by the sight of this massive wooden structure. Stay on the left side to enter the hall.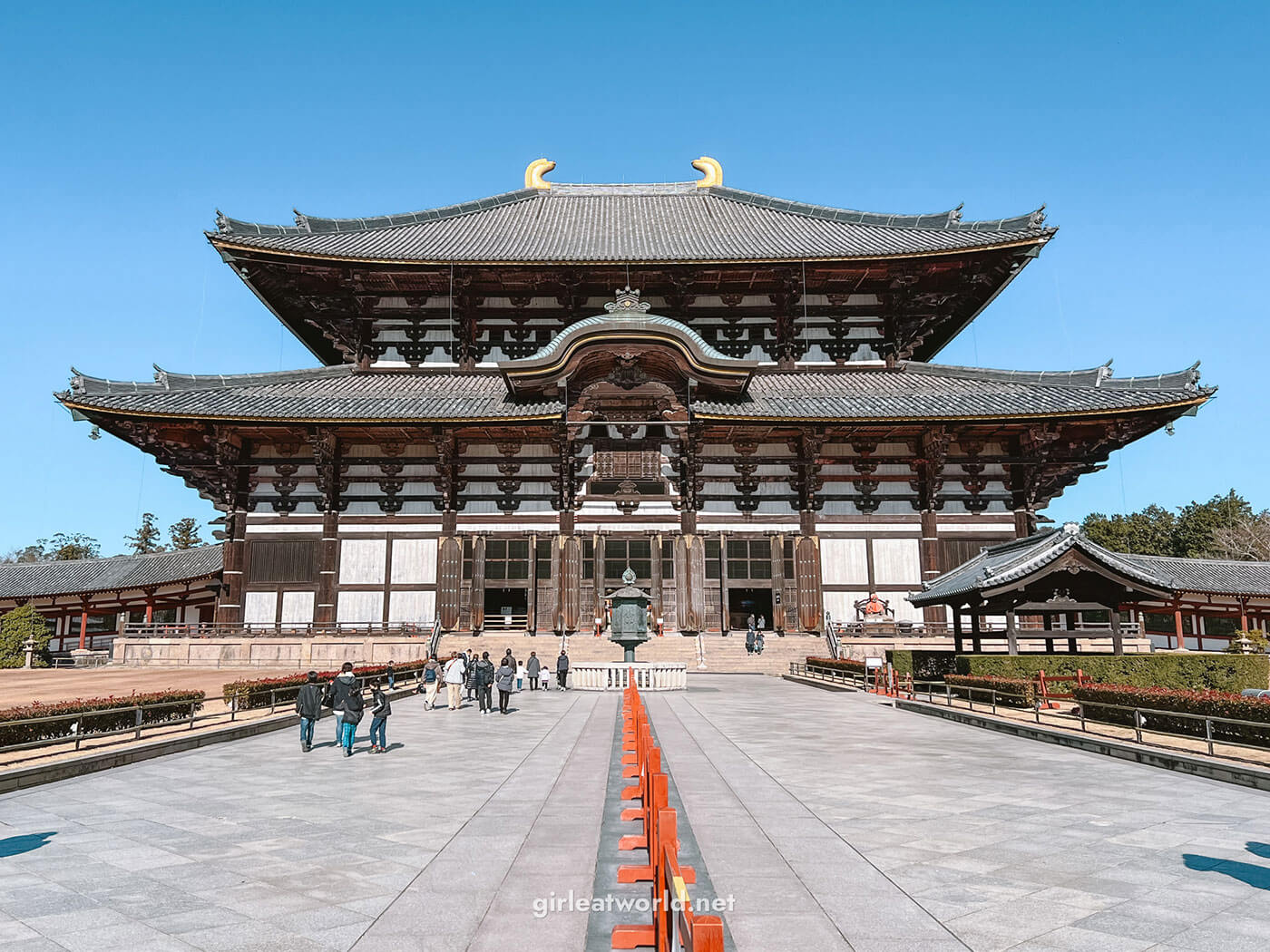 At the entrance is the Great Buddha Hall (Daibutsuden). As the name greatly implies, the hall houses a large bronze statue – a massive, 49-meter tall statue!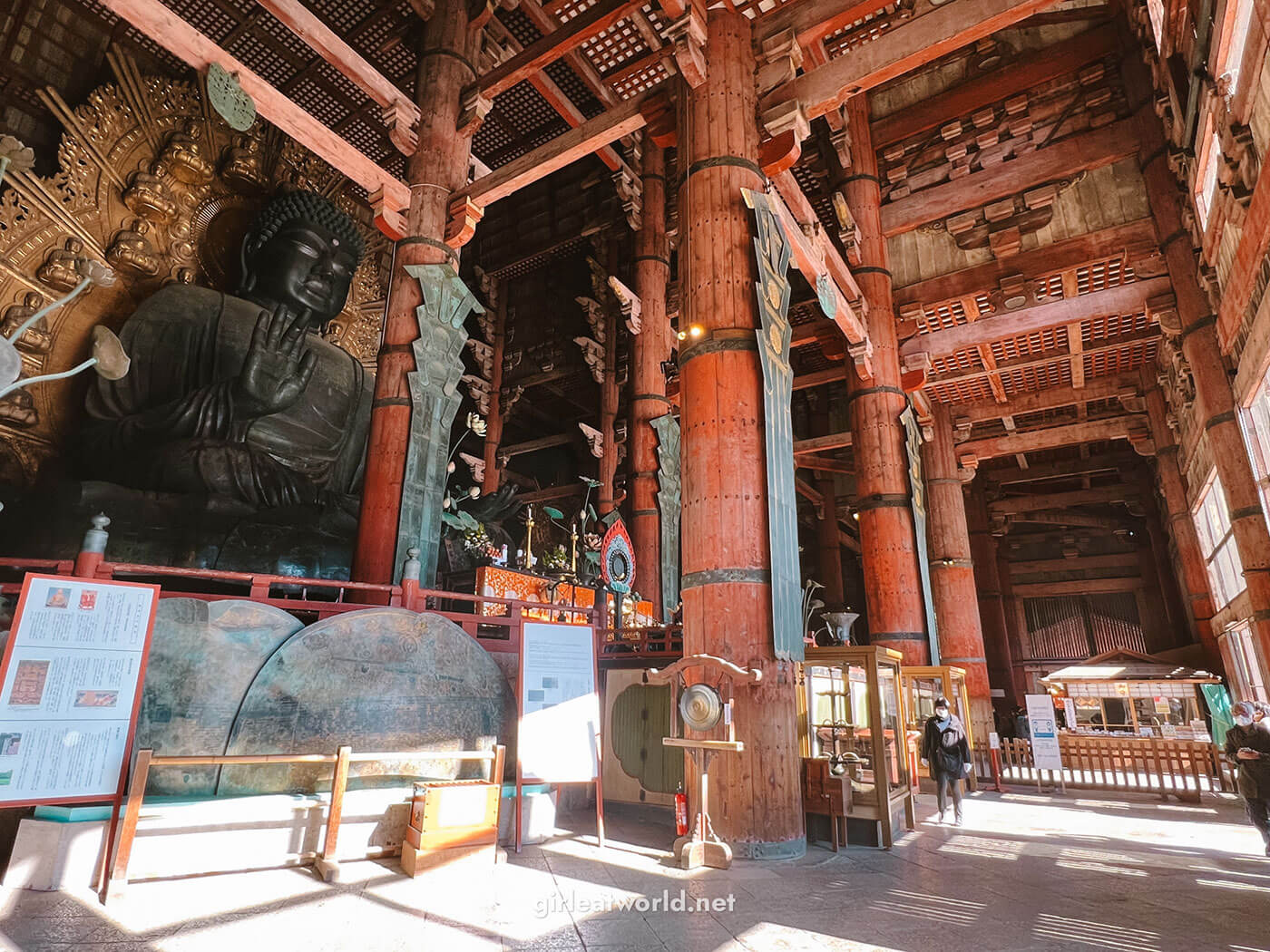 The Great Buddha statue has been rebuilt twice after fire incidents which was common in Japan at that time. The current statue was built in 1709, and although it is already massive, it's still only 30% of the size of the original statue!
Make your way around the Great Buddha statue in a clockwise direction, which is a Buddhist tradition called circumambulation – a way of showing respect and devotion. You'll find an exit at the end and that's where you'll be able to walk out.
Take note of the souvenir shop at the end, where you'll also be able to buy some omamori, which are Japanese good-luck amulets commonly sold at Shinto shrines.
3. Nigatsu-do and Sangatsu-do (February and March Hall)
Approximate time needed: ~30-45 mins
Admission fee: Nigatsu-do and Sangatsu-do are free to visit
Right off the exit of Todai-ji, head west for a peaceful walk on a cobbled pathway to Nigatsu-do, the February Hall. You might even start to see Sika deers around this area.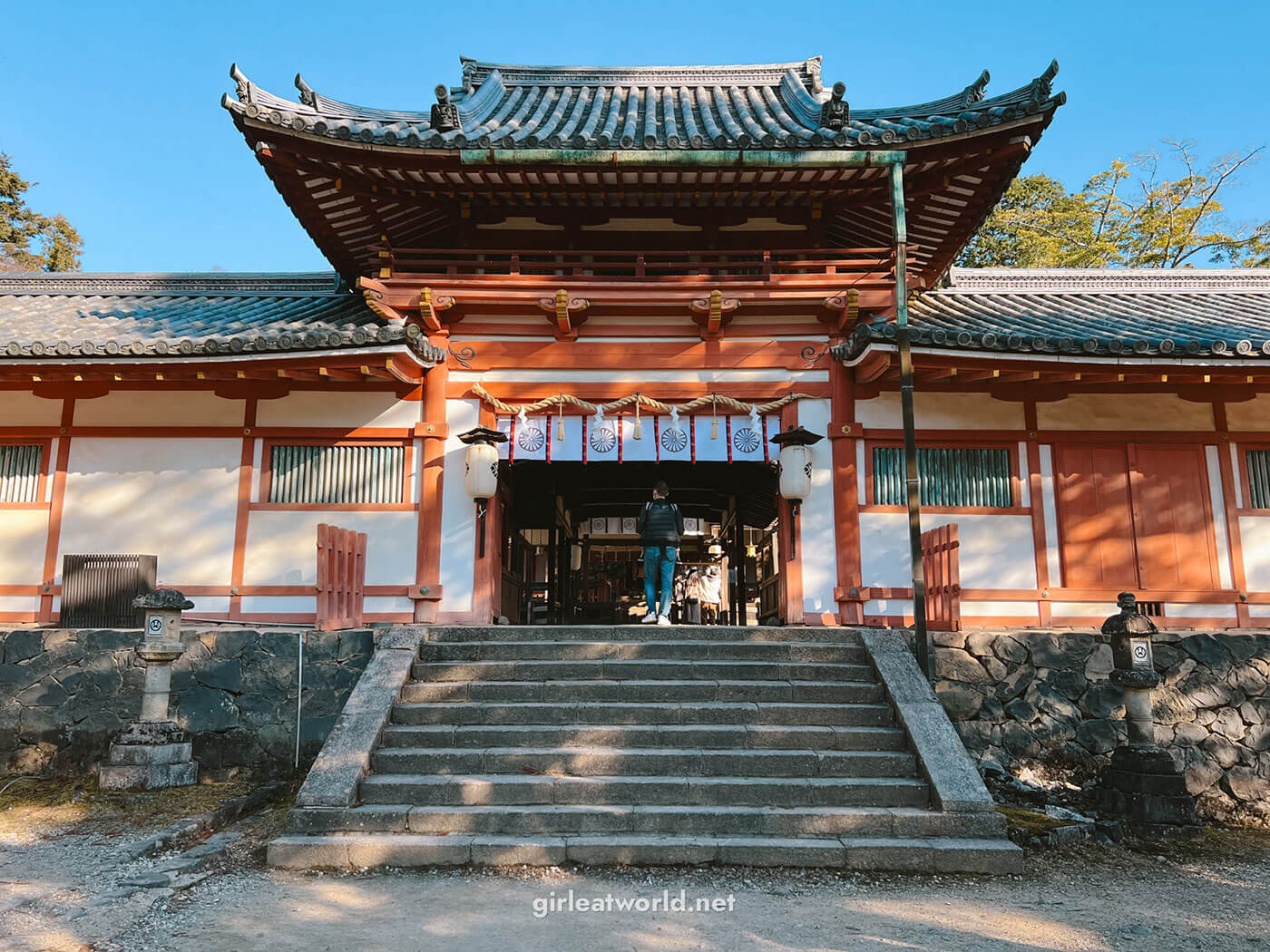 At Nigatsu-do, there is a second level with a large balcony that overlooks Nara. On March 12-13 every year, there is a fire and water ceremony called Omizutori at Nigatsu-do, where flaming torches are lit up on these balconies.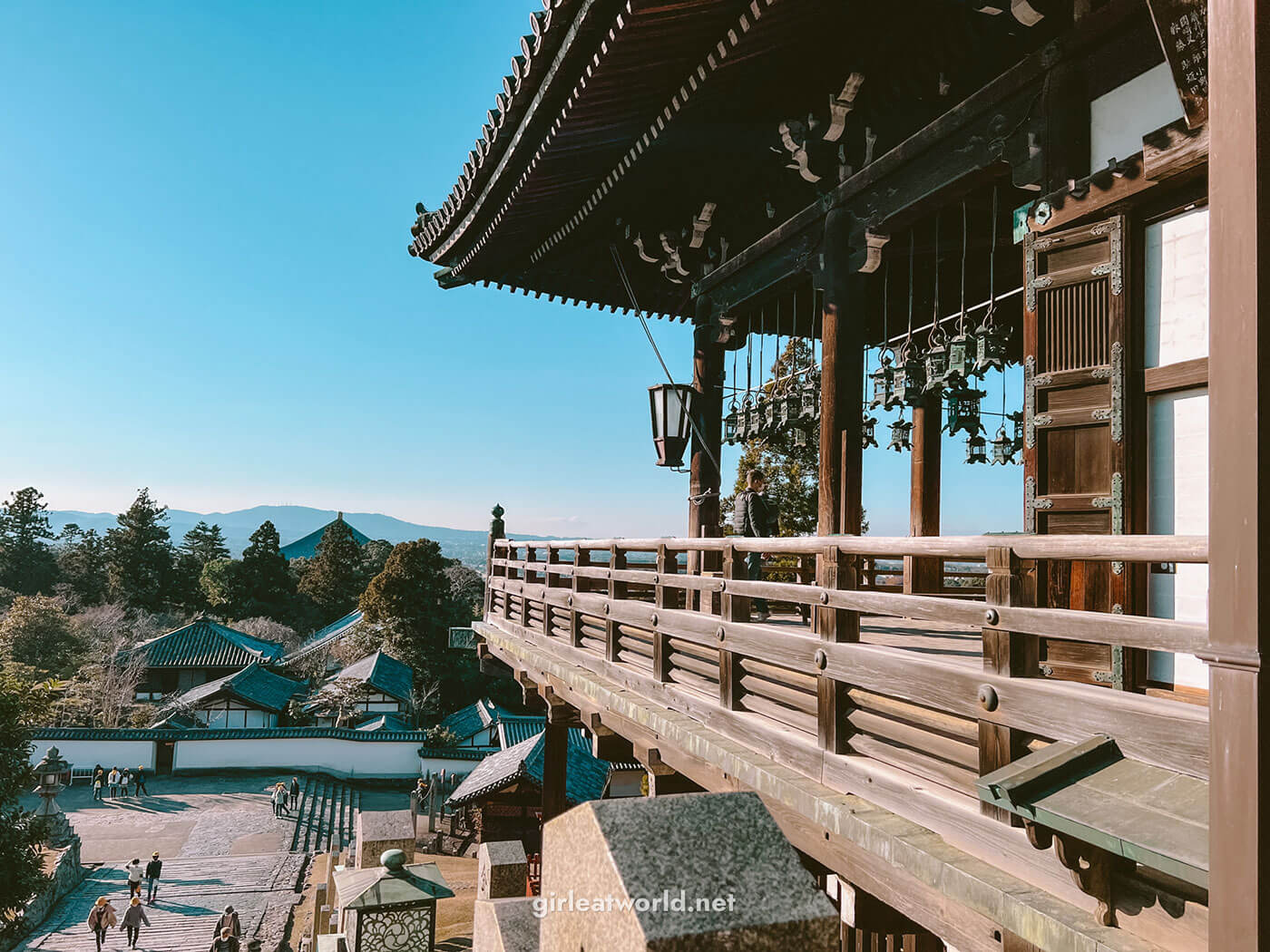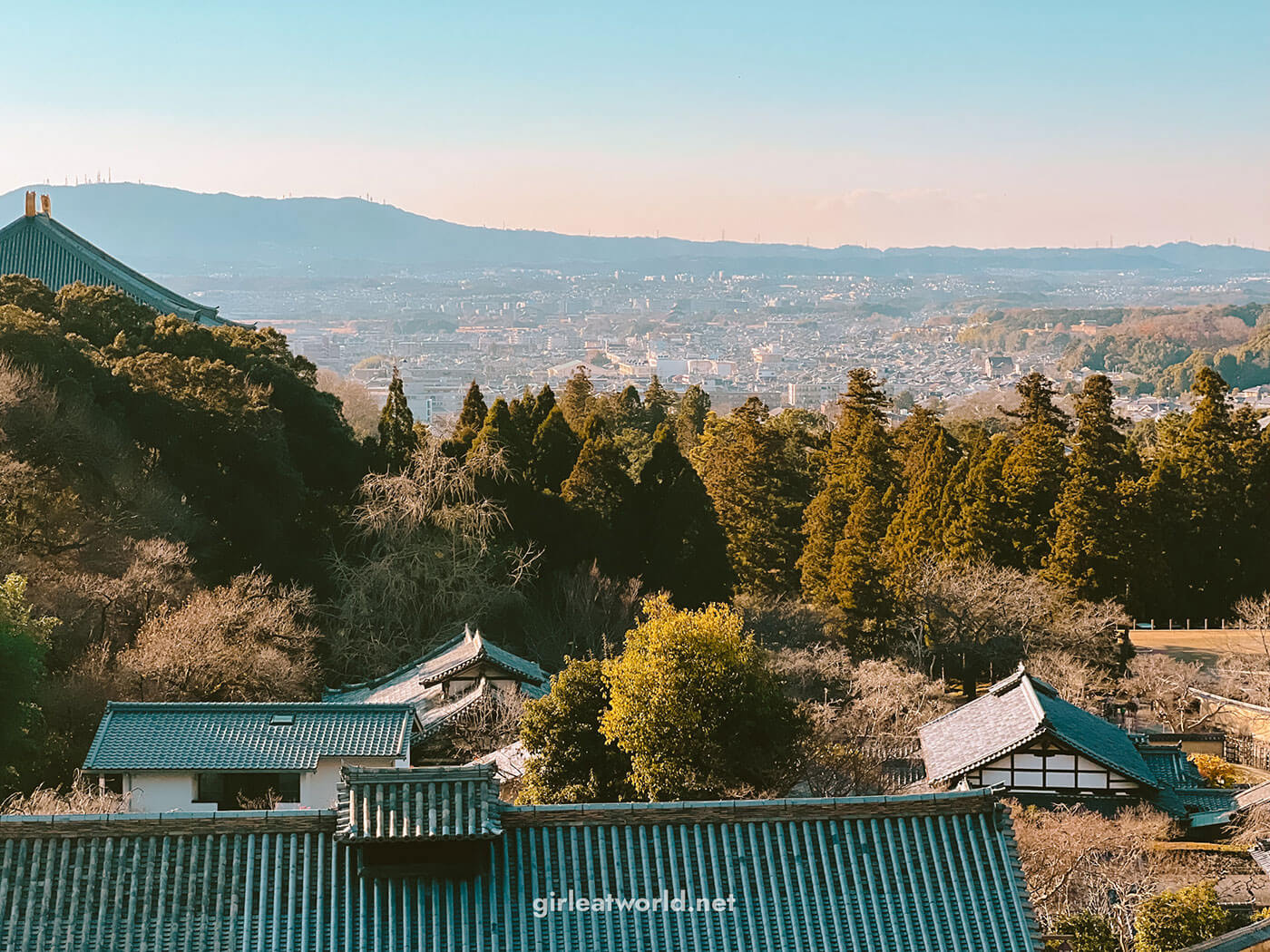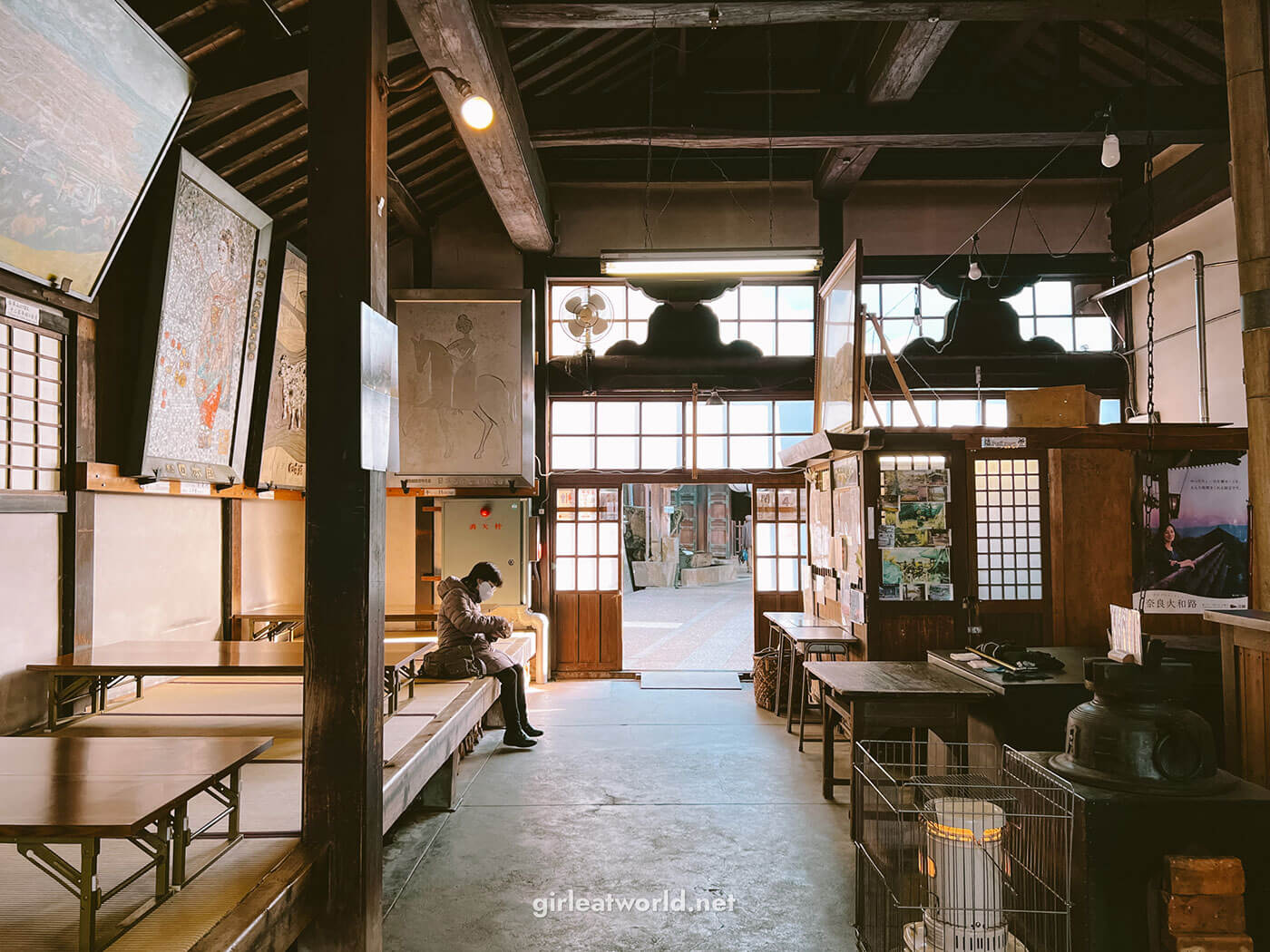 Just slightly south below Nigatsu-do is Sangatsu-do (March Hall), a lesser-known part and the oldest structure in Todai-ji. You'll be able to view carved Buddha statues in this hall.
4. Nandaimon (Great South Gate)
Approximate time needed: ~30-45 mins
Once you are done with Nigatsu-do and Sangatsu-do, head back to Todai-ji and then head south to Nandaimon, or the Great South Gate. This gate is the largest wooden gate in Japan, completed in 1203.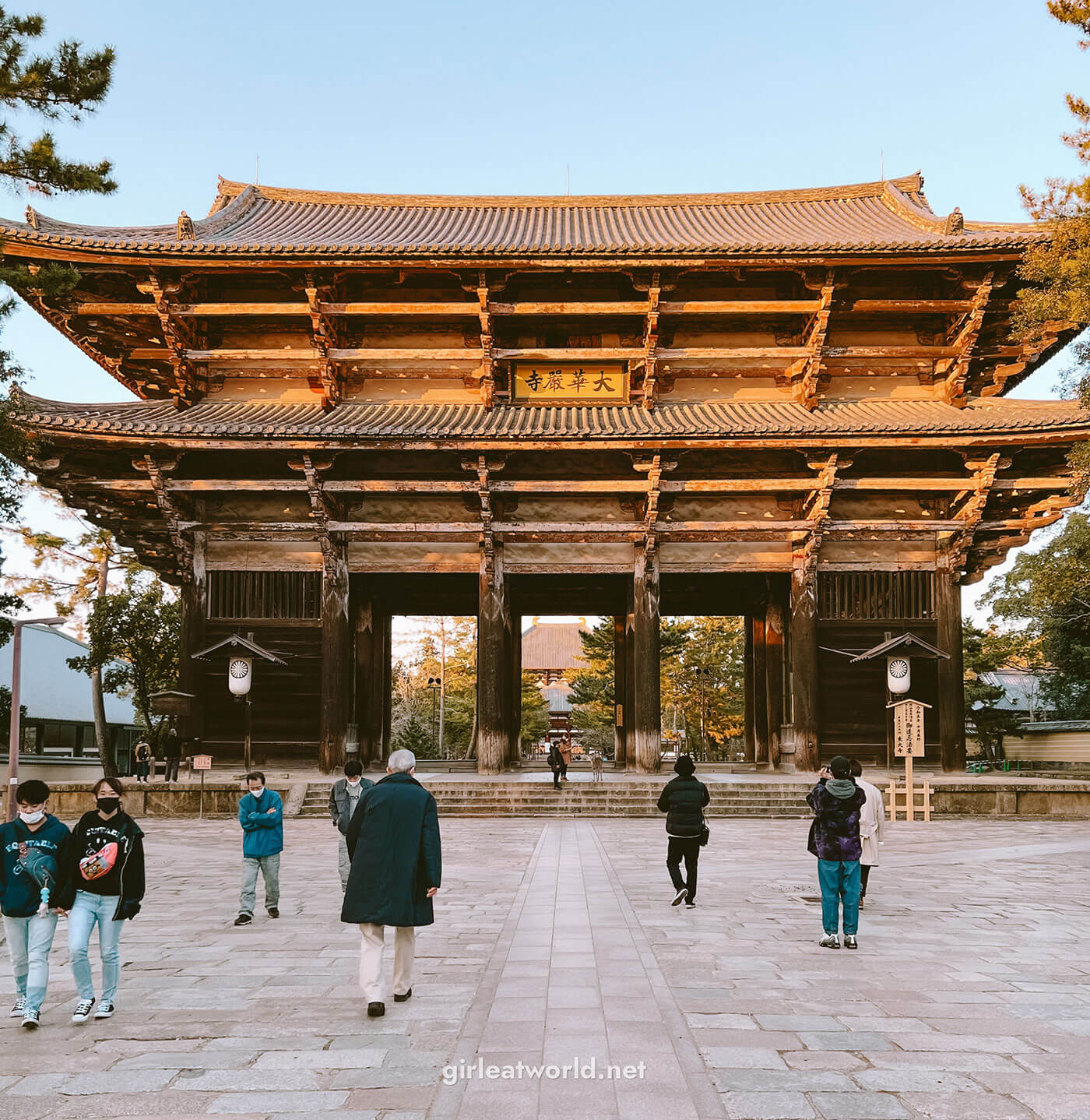 In front of Nandaimon, just a short walk away, you'll start to see a row of souvenir shops and hungry Sika deers, waiting for you to feed them. You can purchase plain Shika-Senbei (sugarless rice crackers specially made for deer) for 150 yen at the shops and feed the deer!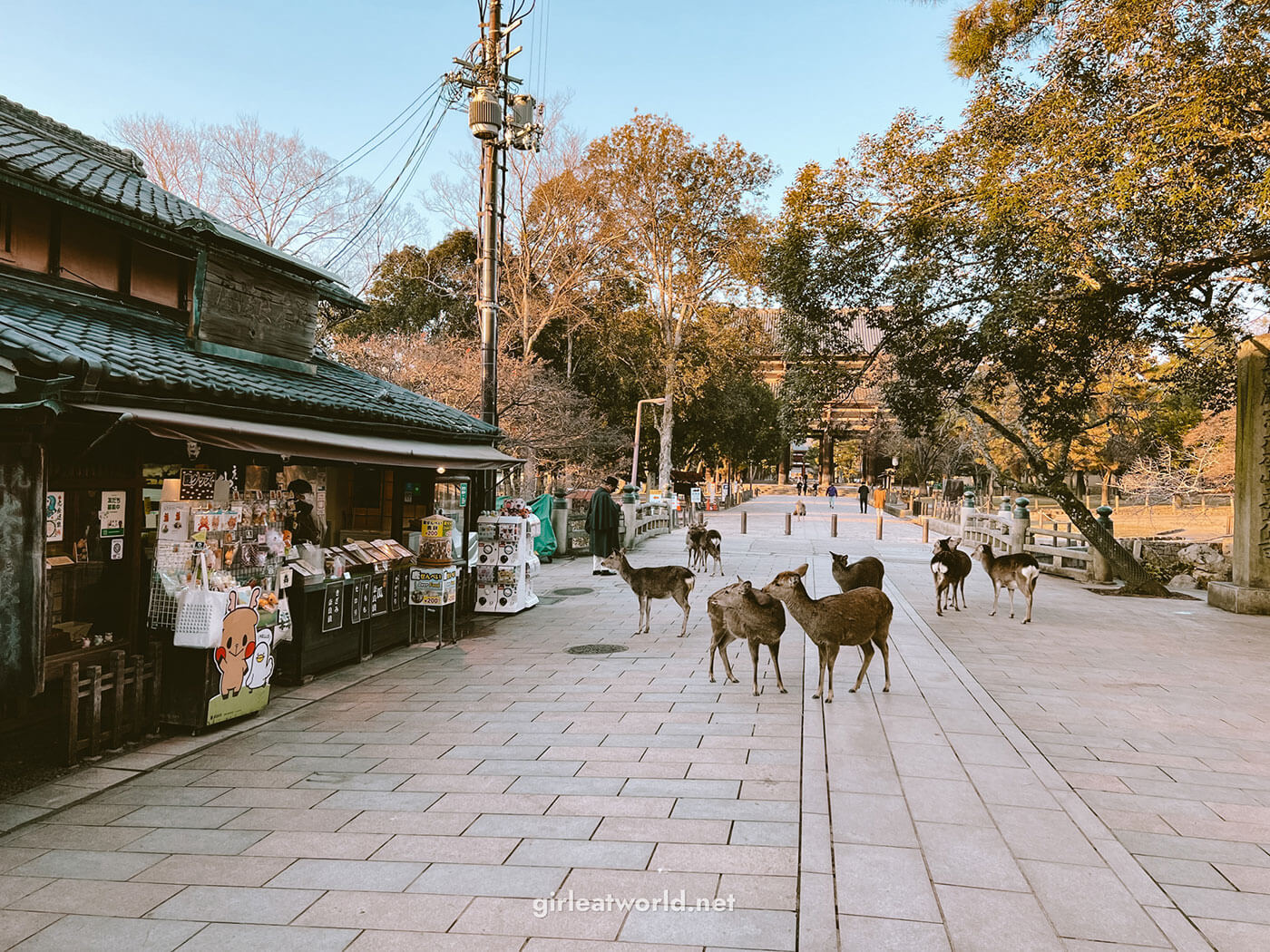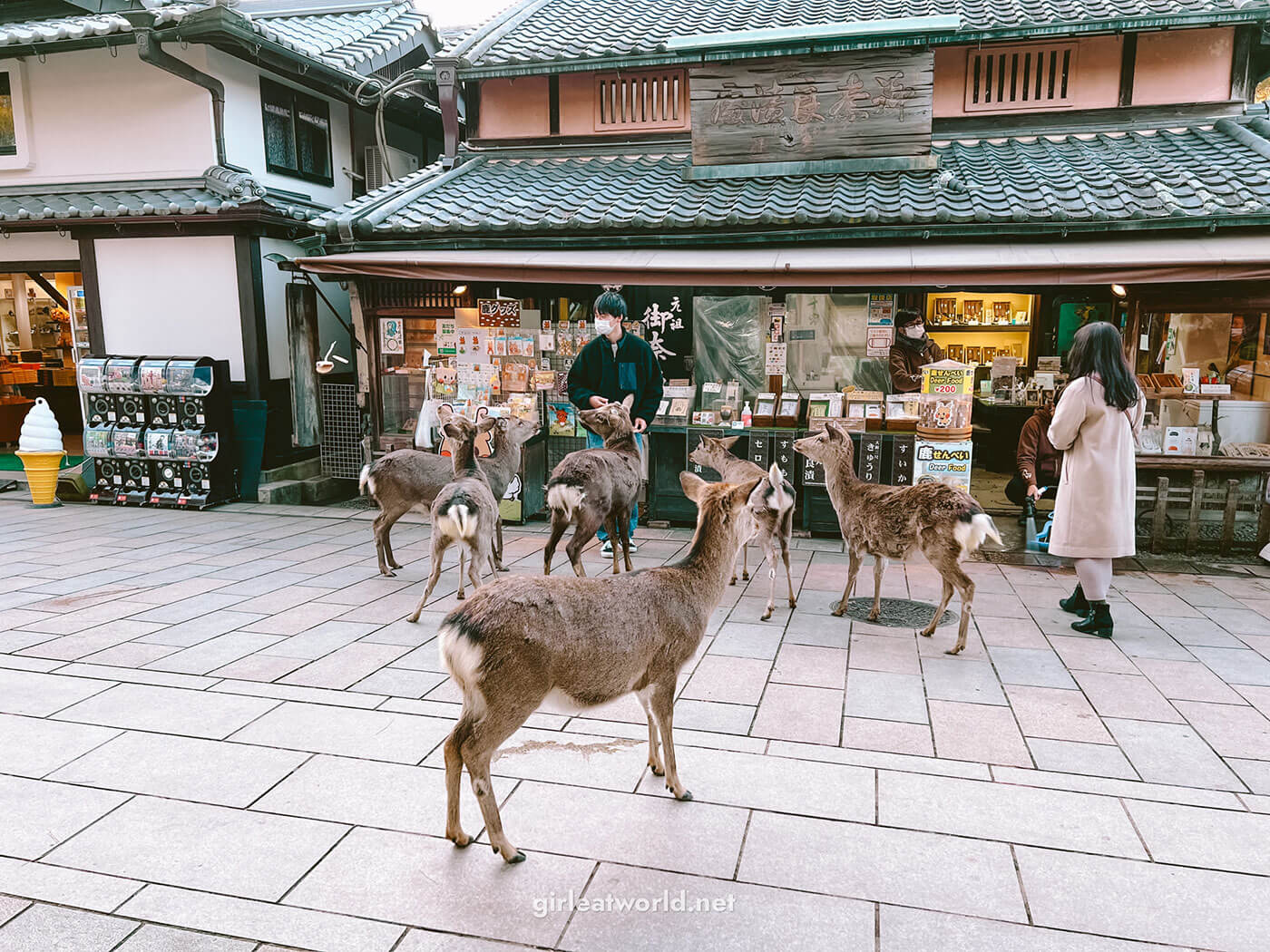 And guess what, you can also try one of those Senbei for yourself! Unlike the Shika-Senbei you buy for the deer, which are plain and sugarless, the ones for human consumption are thankfully more flavorful. There are sweet and savory variations – I tried the soy senbei (savory), zarame senbei (sweet with sugar crystals) and the plum-flavored senbei (sweet and sour).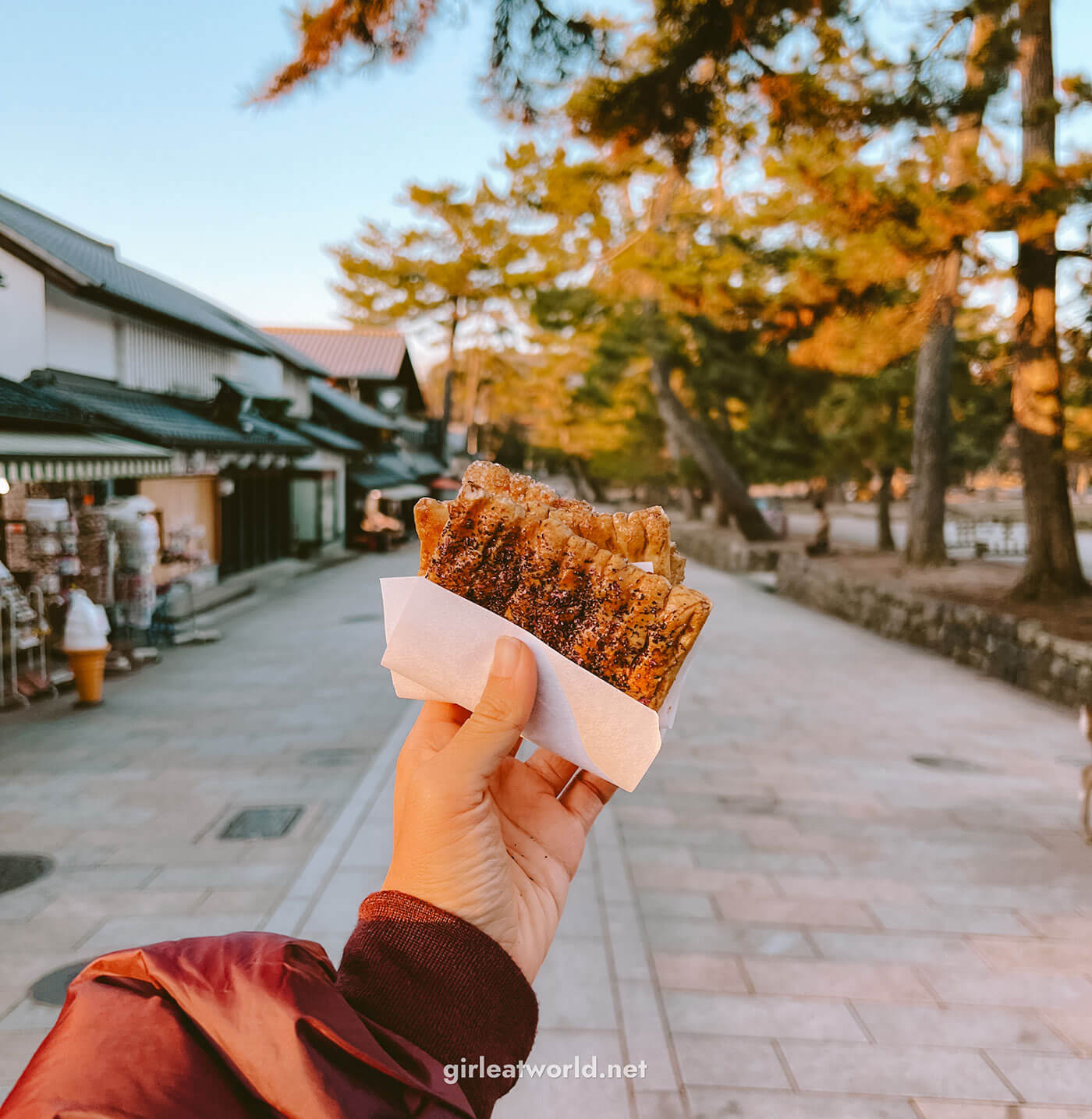 5. Stroll around Nara Deer Park
Approximate time needed: ~1 hour
From Nandaimon, start to walk southwest towards Kasuga Taisha shrine through Nara Deer Park, where you'll be more than likely to see more Sika deer, a protected animal believed to be the messenger of Shinto gods.
The Sika deer are considered a national treasure of Japan. There are around 1,400 deer estimated to be living in Nara and most of them would be hanging in and around the park.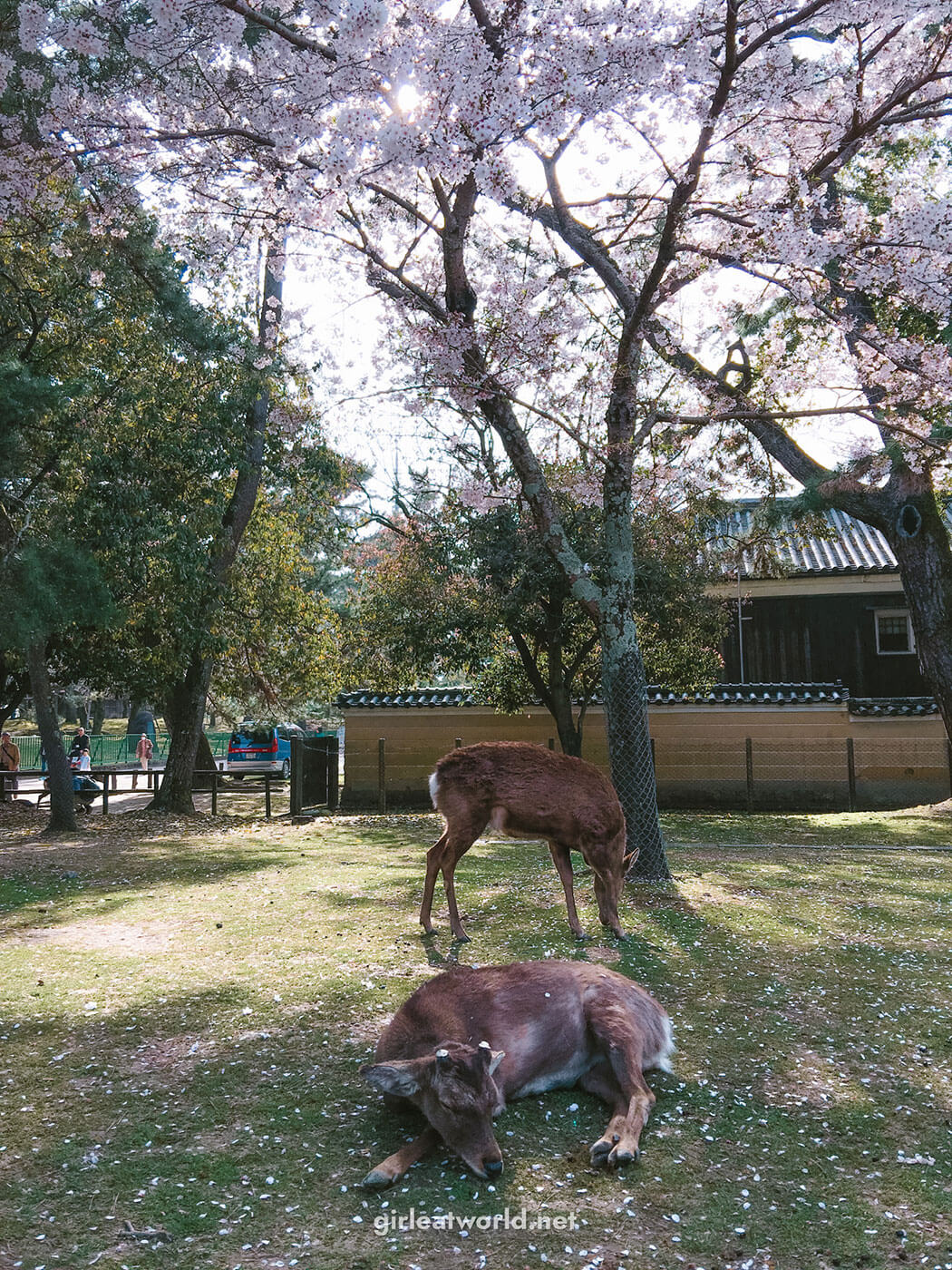 Similar to the shopping street in front of Nandaimon, you'll be able to purchase Shika-Senbei around the park for 150 yen if you are keen to feed the deer. Shika-senbei is a sugarless rice cracker specially made for deer.
They are very used to humans and not scared of us! My only advice about the Sika deer is to heed the warning posted all over the park. While Sika deer are not violent or overly aggressive, they are still wild animals. They might occasionally attack or chase you if they think you have Senbei on you, so be very careful when interacting with them! Especially if it's their mating season.
Once you have Shika-senbei, the deer would just come running to you – in fact, the hungry ones would chase you down if they know you have some Senbei, and eat them straight off your hands.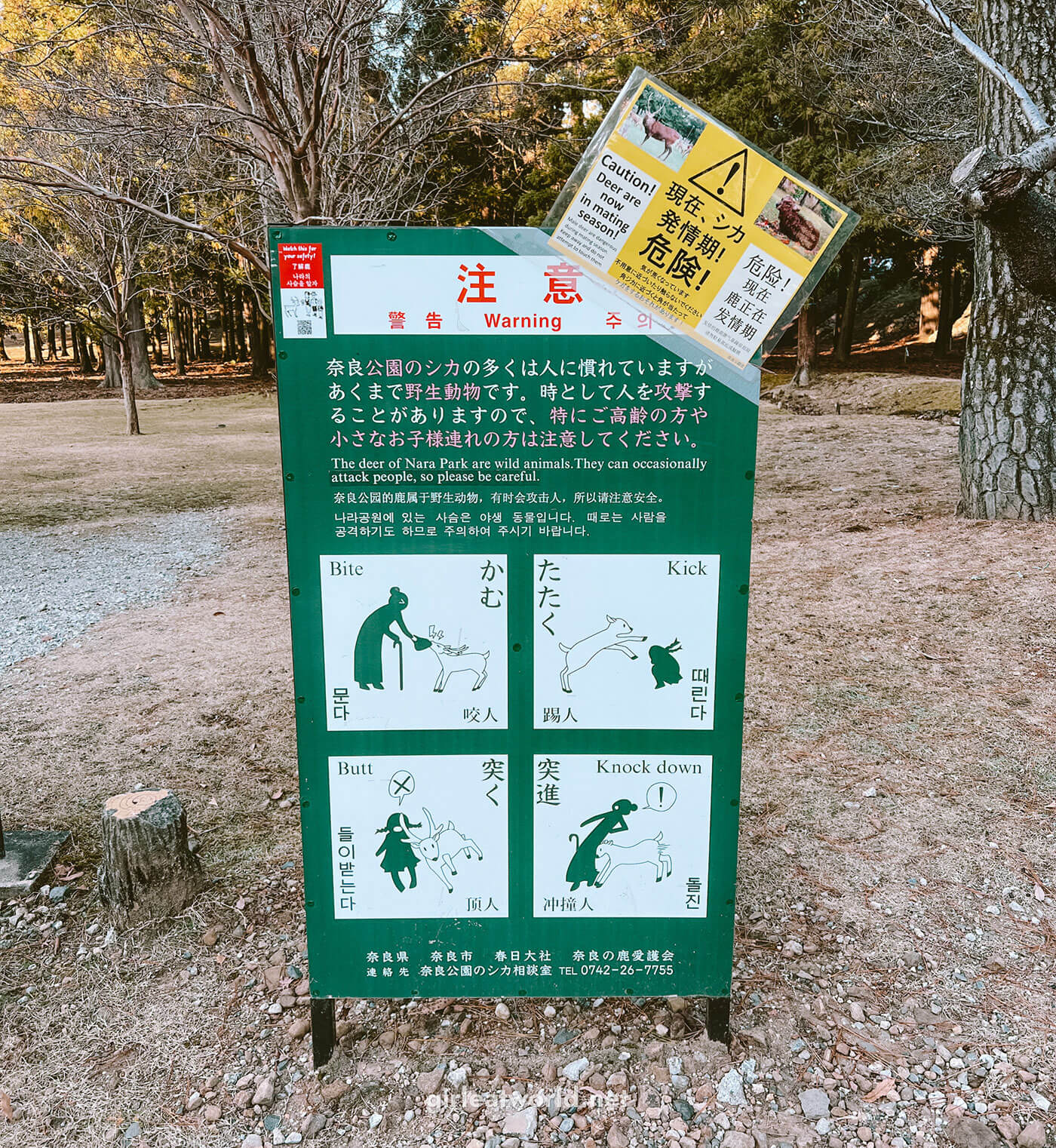 Aside from that, it should be a very peaceful walk among the trees before you get to Kasuga Taisha shrine. You'll get to experience Shinrin-yoku, which is literally translated as "forest bathing". It means taking a slow walk in nature and appreciating nature through our senses.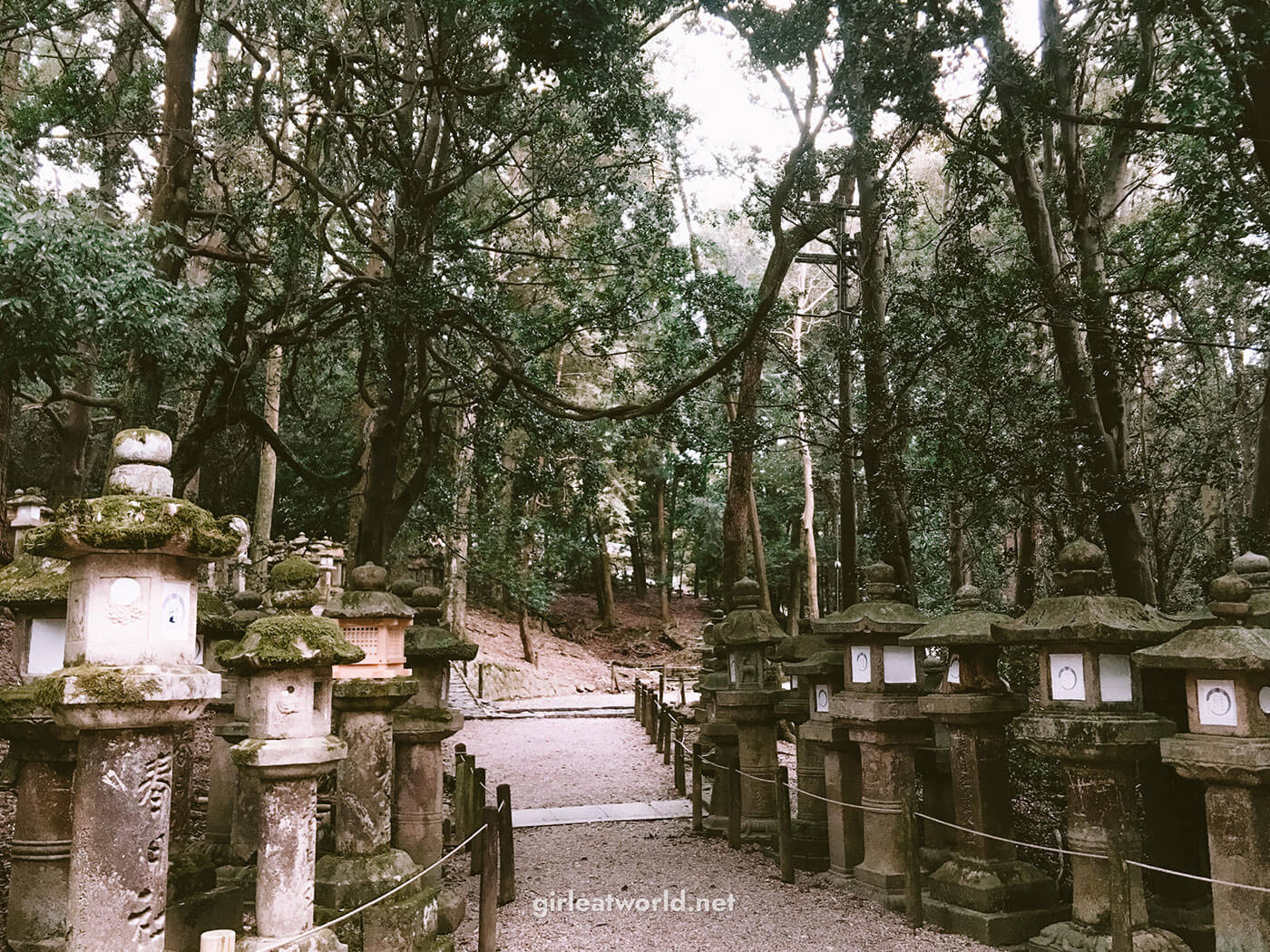 6. Kasuga Taisha Shrine
Approximate time needed: ~30-45 mins
Finally, you'll reach Kasuga Taisha shrine, one of the most worshipped shrines in Nara. The shrine is free to visit, but there is a paid section inside. I did not go for the paid section here due to time constraints, but I regret that now. I've read that it's worth it! In the inner area, you'll be able to see the lanterns that made this shrine popular.
Admission Fee: 500 yen for the inner area, free for the outer courtyard area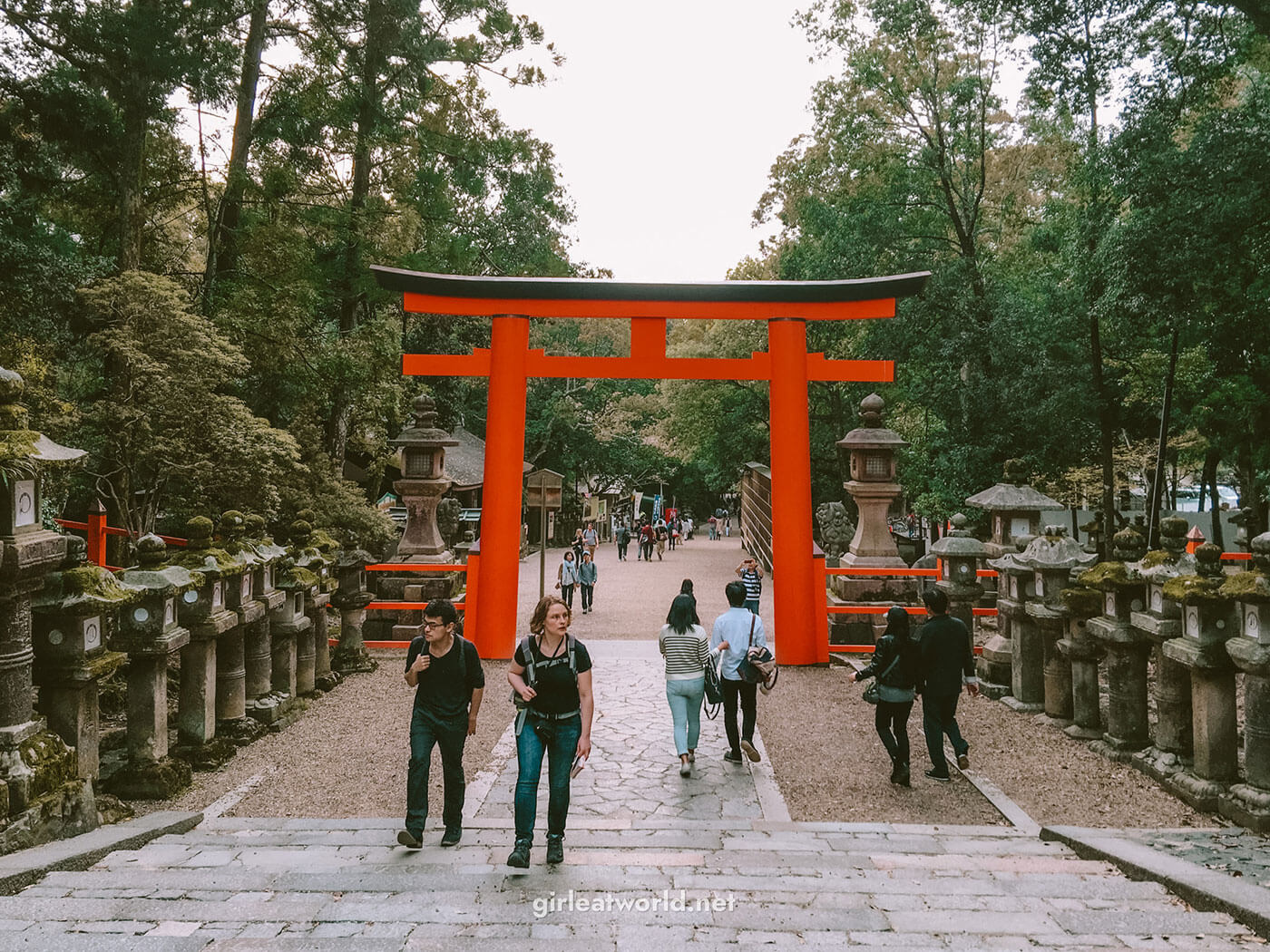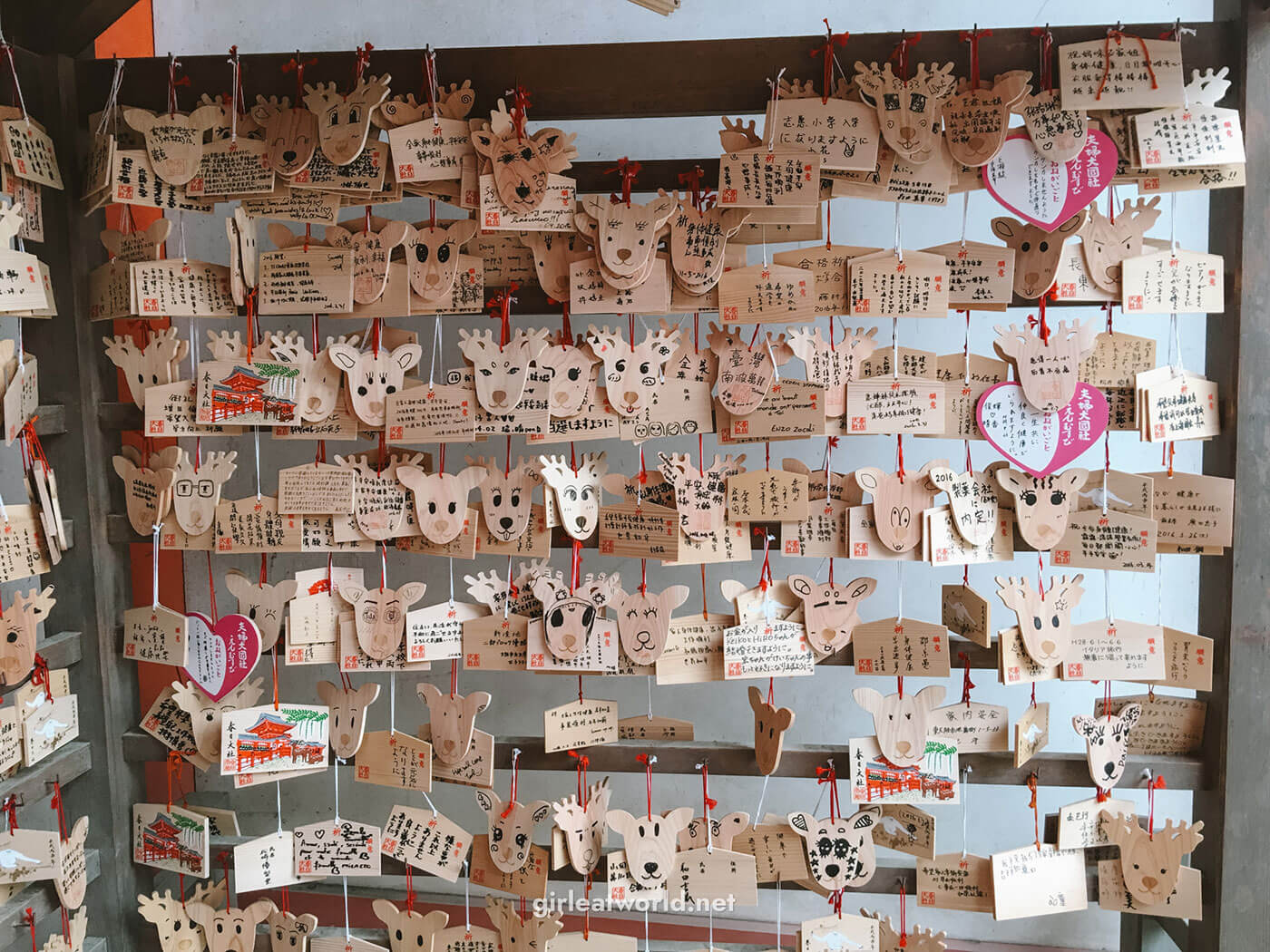 7. Explore Naramachi before you go
Approximate time needed: ~1 hour
On your way back to the station, be sure to explore Naramachi (Nara town) before you leave. There are shops and restaurants to occupy your time with. Just make sure you're here before 6pm, as most shops in Nara close early.
Stop by Higashimuki Shopping Street for some souvenir shopping! The whole street is covered, making it good to visit any time – rain or shine.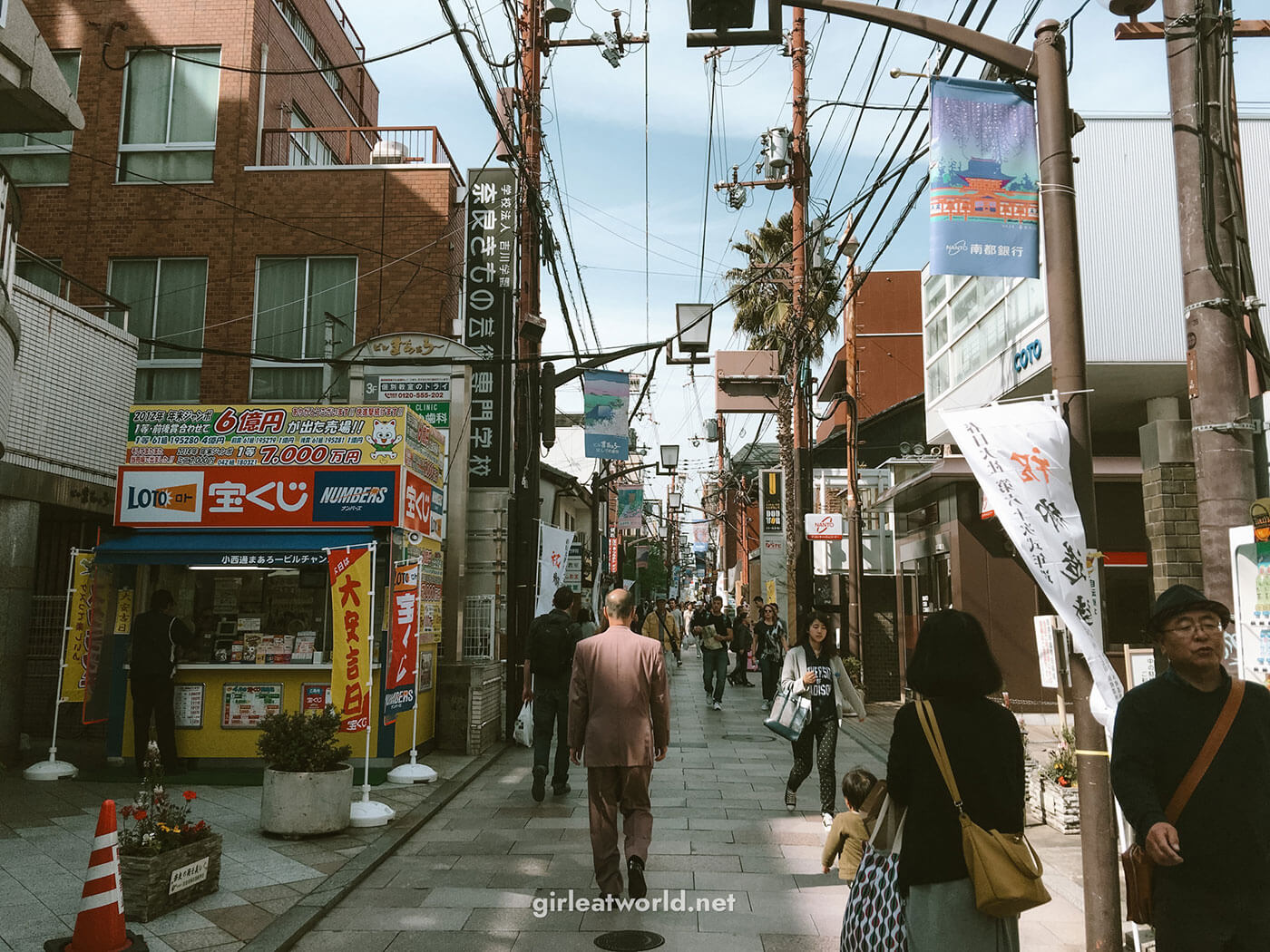 One of my favorite things to do in Naramachi is to watch the Yomogi mochi (sticky rice cake) pounding at Nakatanidou. It's quite a sight to see – I was amazed by the synchronization and speed at which they were pounding the mochi. You can watch this video on Youtube to see what you can expect here!
You'll also be able to purchase the freshly pounded mochi at the shop, which I highly recommend. You can find mochi anywhere in Japan, but to find one that is this fresh is quite rare.
8. (Optional) Mount Wakakusa Hike
Approximate time needed: ~2-2.5 hours
Mount Wakakusa hike is an easy hike you can do in Nara. It takes about 35-45 minutes to reach the peak, which is only about 350 meters high. It is actually more of a hill than a mountain.
The trail to go up to the peak can be found behind Todai-ji, so you could easily do this hike as the first thing in your itinerary, then explore Todai-ji and the rest of Nara.
If this is of interest to you, set aside about 2 hours to climb up and back down, and some time to spend at the summit for the view of Nara.
What and where to eat in Nara
While you're in Nara, here are some local specialties dishes you can try:
1. Kakinoha Zushi (柿の葉寿司)
Kakinoha Zushi means Persimmon Leaf Sushi. Unlike the sushi you might know, which is usually a piece of raw fish served on vinegared rice, Kakinoha Zushi is pressed inside persimmon leaf, and the fish slices are salted to preserve the ingredients.
This style of sushi dates back to the Edo period. Back then, here was no technology or freezer to preserve fish, and people needed to figure out a way to transport sushi to the inland areas that are far from the ocean. Persimmon leaf is used to preserve sushi for its antibacterial properties.
Where to try Kakinoha Zushi
2. Chagayu (茶粥)
Chagayu is a tea rice porridge special to Nara. It is simply made by simmering rice in a broth of tea. The tea used is usually Houjicha, which is green tea made from roasted leaves which gives it a smoky flavor.
Where to try Chagayu
Hiraso (Google Maps)
Tou no Chaya (Google Maps)
Tsukihiboshi (Google Maps) – A mostly vegetarian restaurant that specializes in pickled vegetables. They serve Chagayu as one of the options!
3. Narazuke (奈良漬)
Narazuke is a traditional pickled vegetable, made from soaking vegetables in salt and sake yeast deposit, which gives the vegetable a deep red-brown color. Narazuke is usually eaten with rice.
Where to try Narazuke
Mori Narazuke (Google Maps) – Opens Daily 9am – 6pm
Imanishi Honten (Google Maps) – Authentic Narazuke
Tsukihiboshi (Google Maps) – A mostly vegetarian restaurant that specializes in pickled vegetables, and Narazuke is one of them.
4. Other restaurants you can try in Nara
Mizuya Chaya (Google Maps) – Good option to eat if you're inside the Nara Park.
Soba-dokoro Kitahara (Google Maps)- While Soba is not a Nara specialty, this restaurant does it well and warrants a visit. They are located very close to Todai-ji. They are open daily from 11am-4pm and closed on Tuesdays.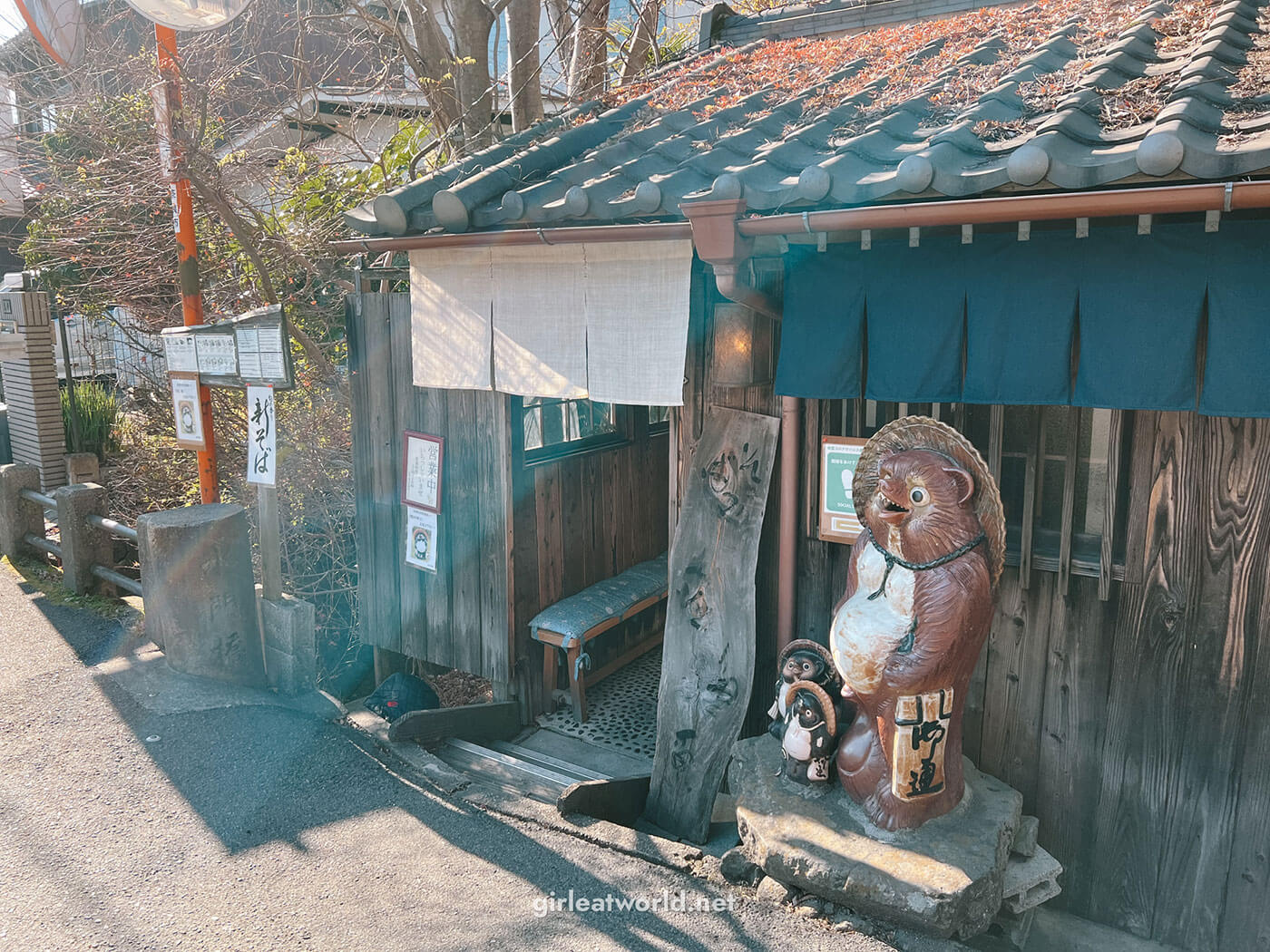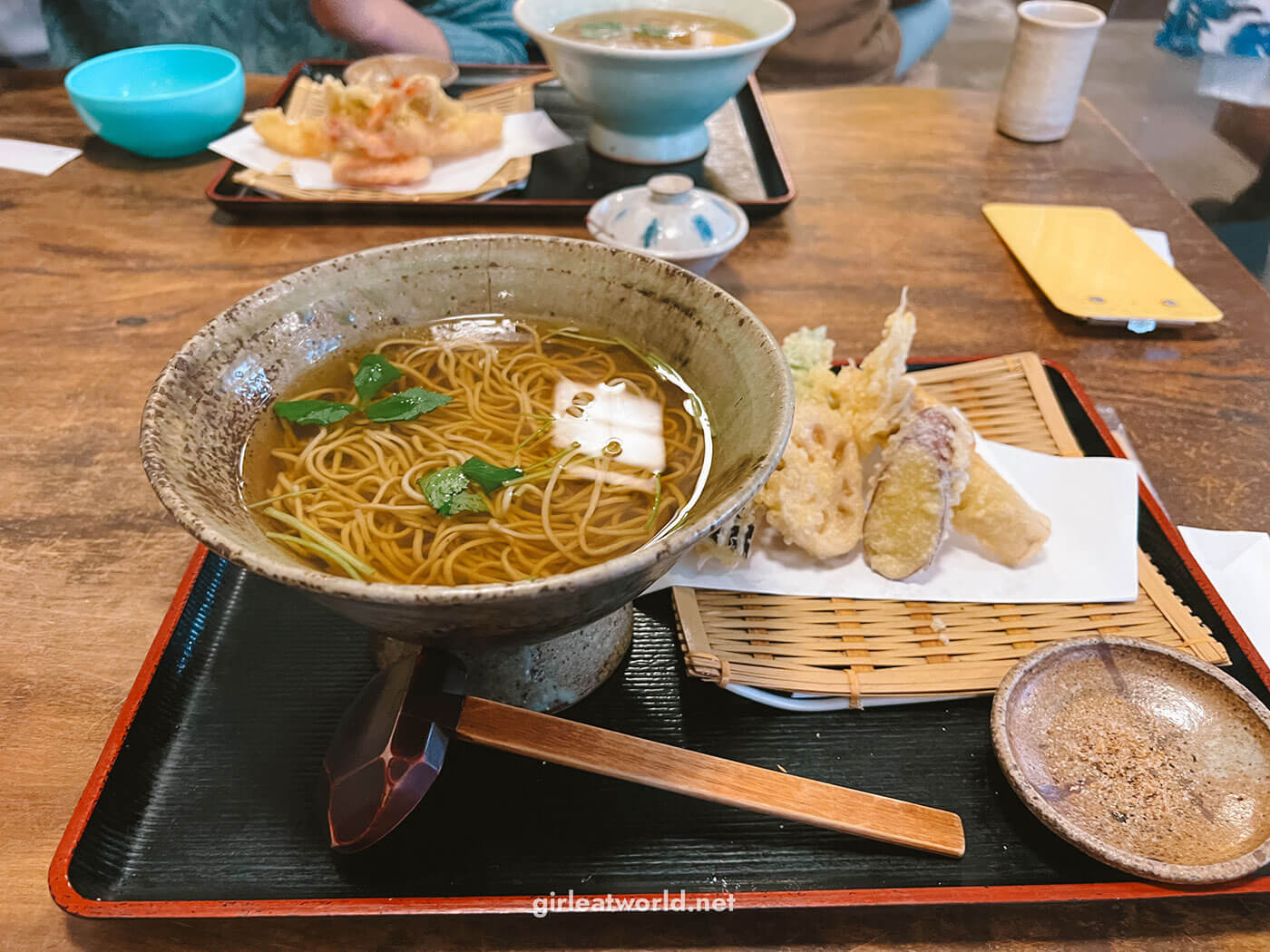 And that's all I know about visiting Nara! I hope this guide helps you plan your visit. If you have any questions or comments, please comment below and let me know what you think!
Until next time 👋