I turned thirty last year. Naturally, I celebrated this milestone by running around a complex full of thousand-year old temples in Siem Reap, Cambodia
I'm by no means a strong runner, nor do I even really enjoy running. But somehow when I found out the Angkor Wat International Half Marathon falls on my birthday week, I had to do it. A little background on myself: I do a little bit of running here and there, mostly just 3-5K around my apartment and the occasional 10K race. I had been talking about trying a half marathon since forever, but I knew I'm lazy and I wasn't going to take it seriously unless I signed up for a race and put a considerable sum of money down, so I pulled the trigger.
The Angkor Wat Half Marathon
I think this post should be titled how NOT to run your first half marathon, because I did everything you aren't supposed to do. For one, I didn't properly train myself because in the months prior to the race I was busy traveling for work. I only ran maybe 5k, three times a week for three weeks prior and before this my longest run was a 12K race back in February (This half marathon was in December).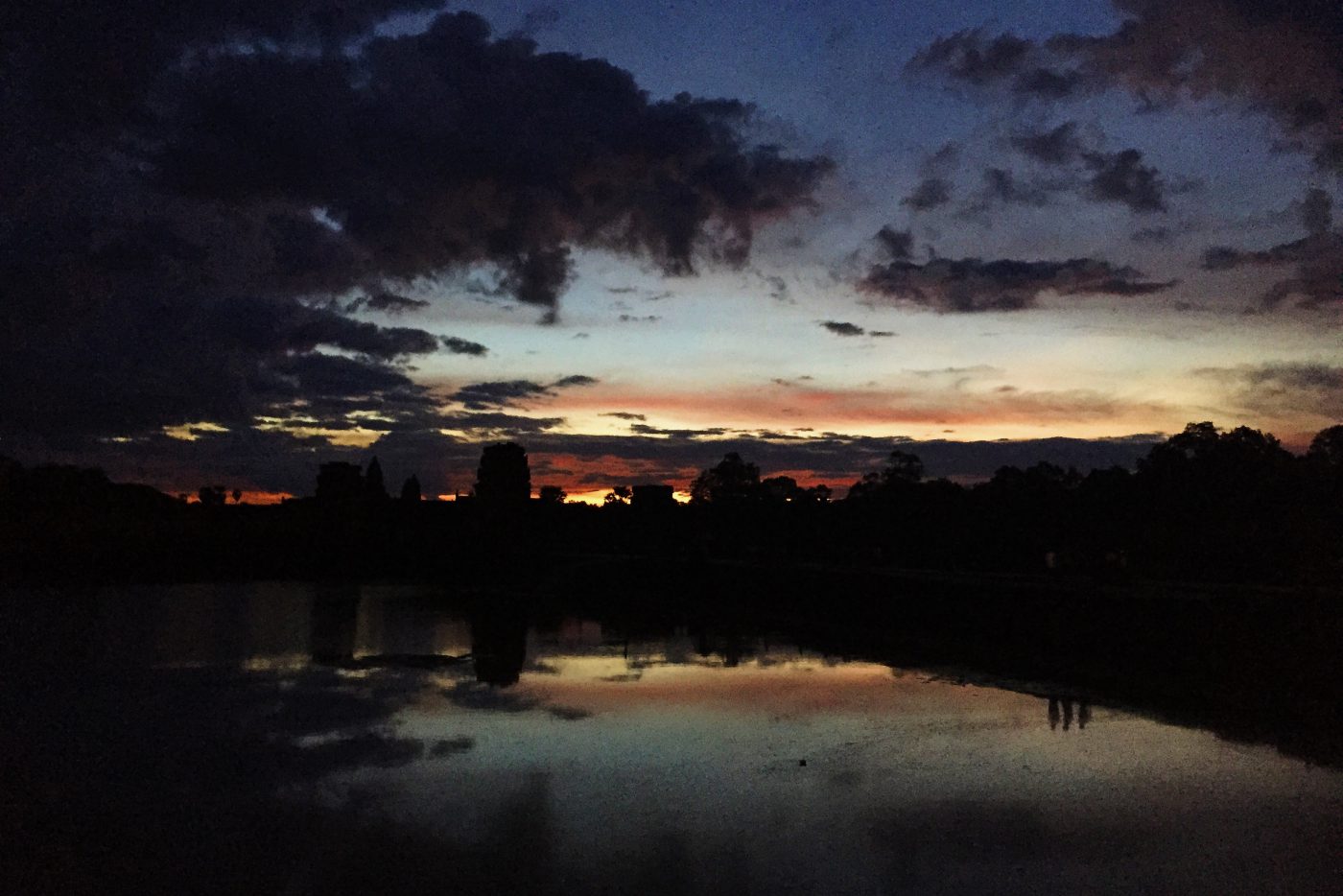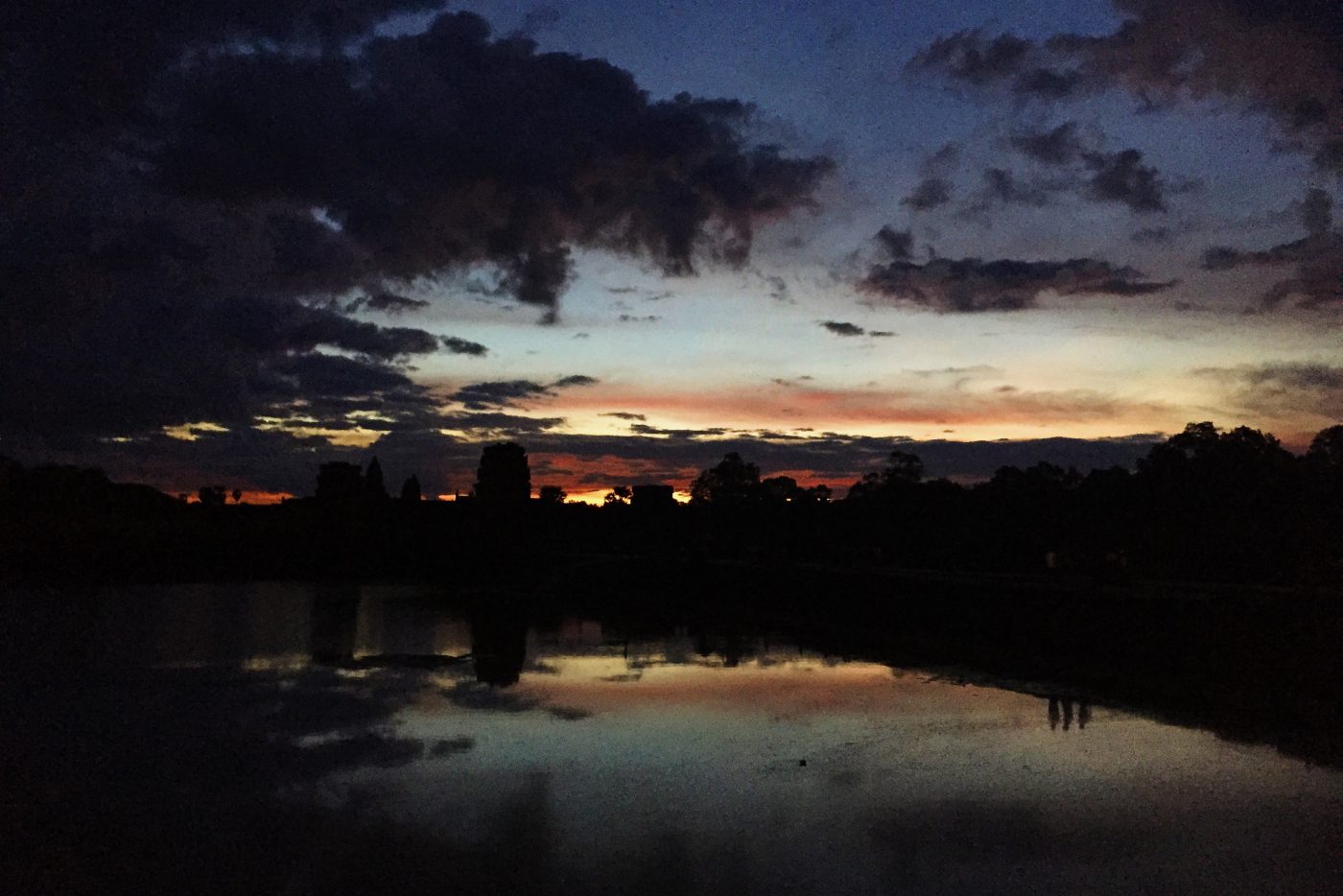 But never mind all that- I got on the plane anyways, checked into my hotel and got up at 5am to go run the race at Angkor Wat. It was nearly pitch dark when I got to the start line, and the sun was barely rising when the start gun fired off.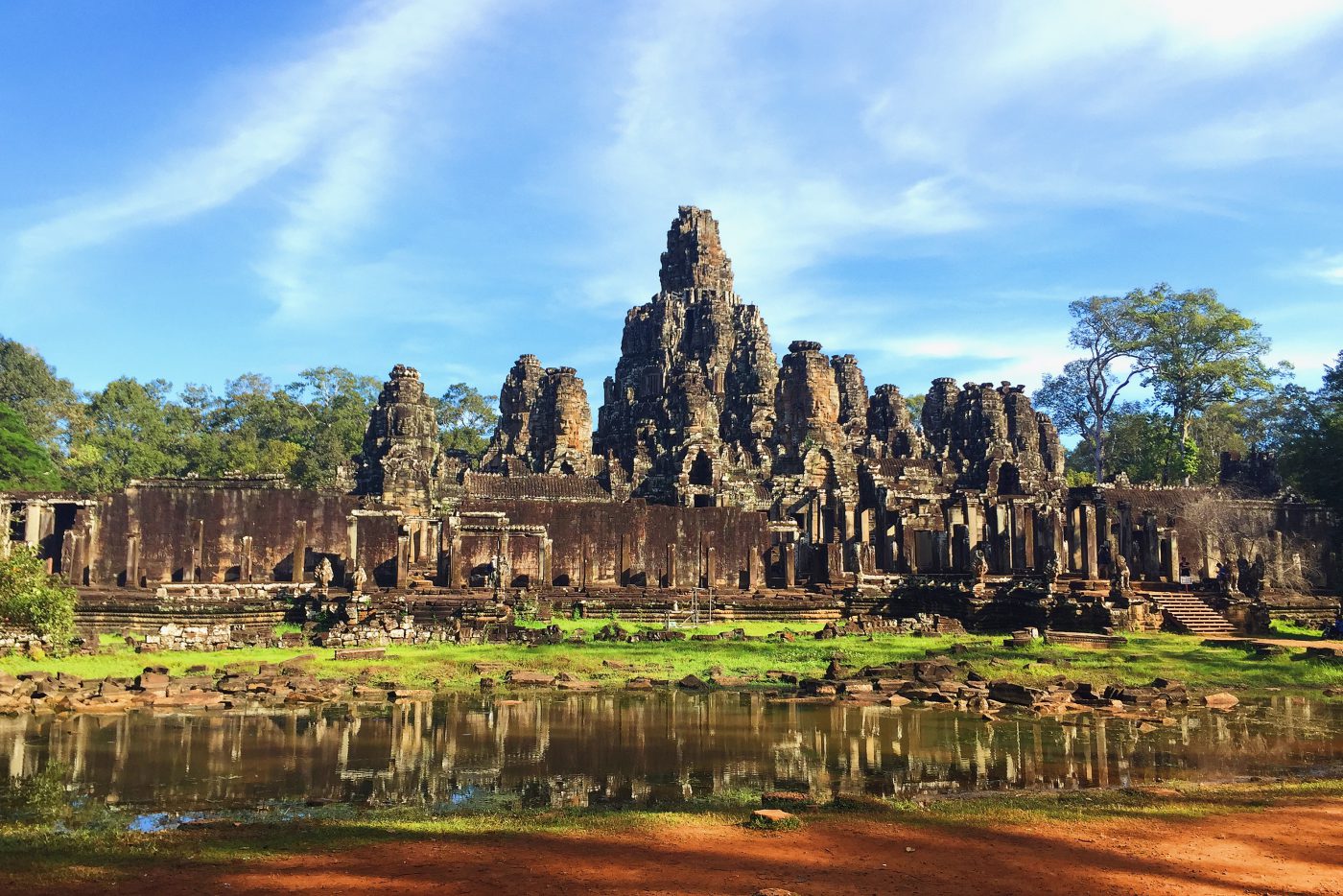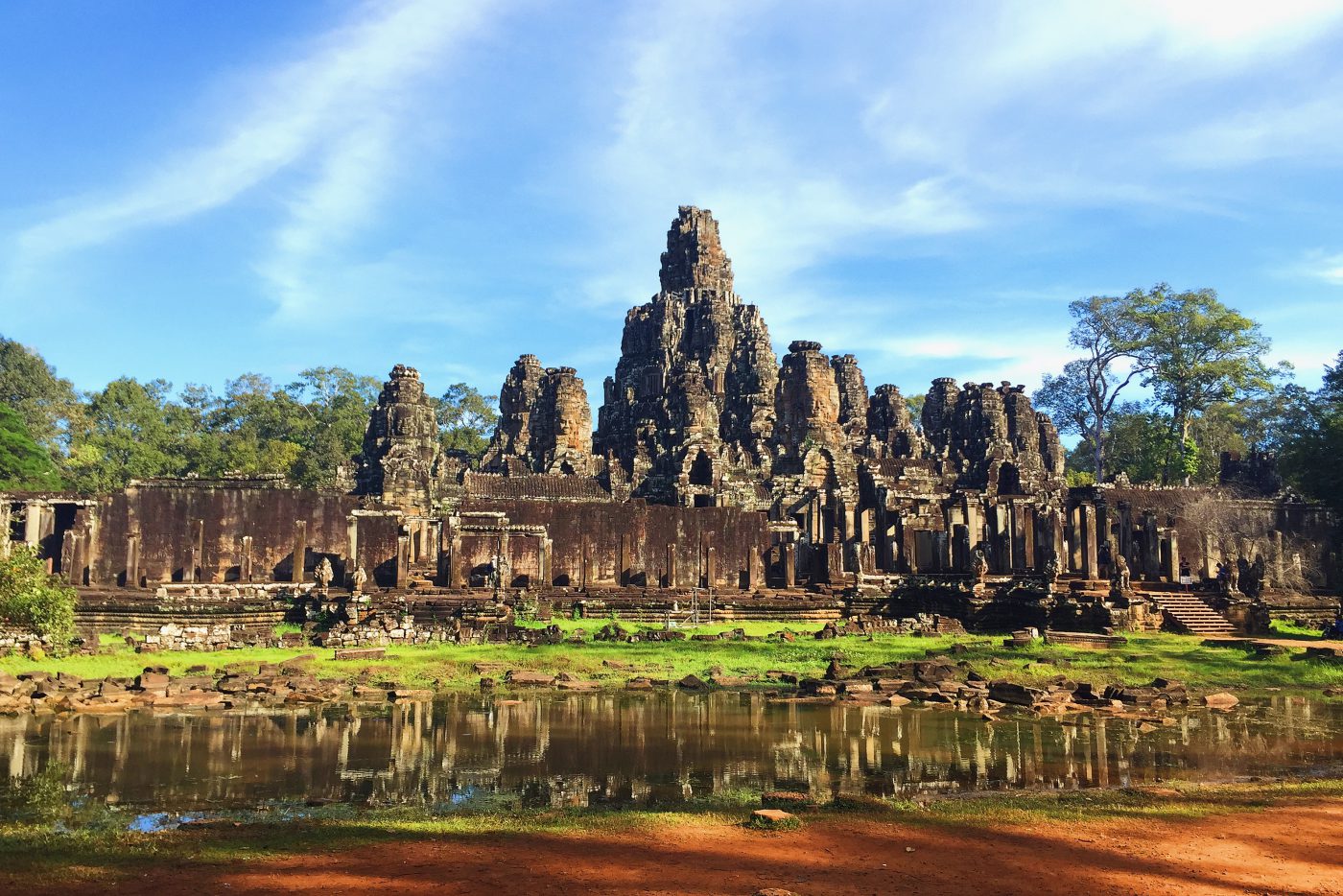 Was it difficult? Yes of course. But with views like this I didn't regret it one bit. Mother nature was also on our side that day – The sky was completely blue and the air was cool.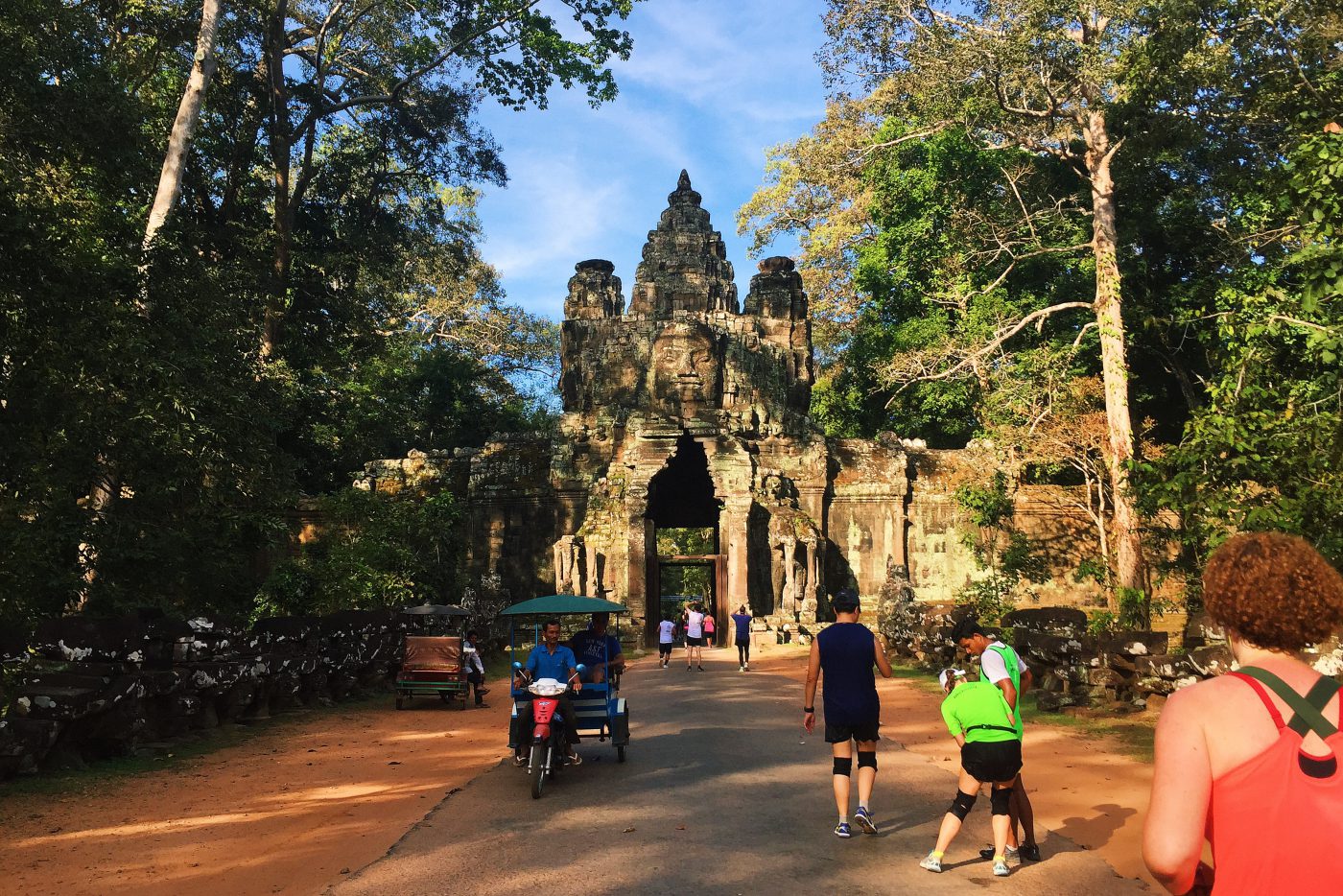 The route of the half marathon was very interesting. It was actually pretty easy (mostly flat, mostly shaded areas) and while there were some pretty boring stretches, you get to hit basically every main temple and it's difficult to not stop for some photo op. I took way too many pictures for someone who was in the middle of running a half marathon.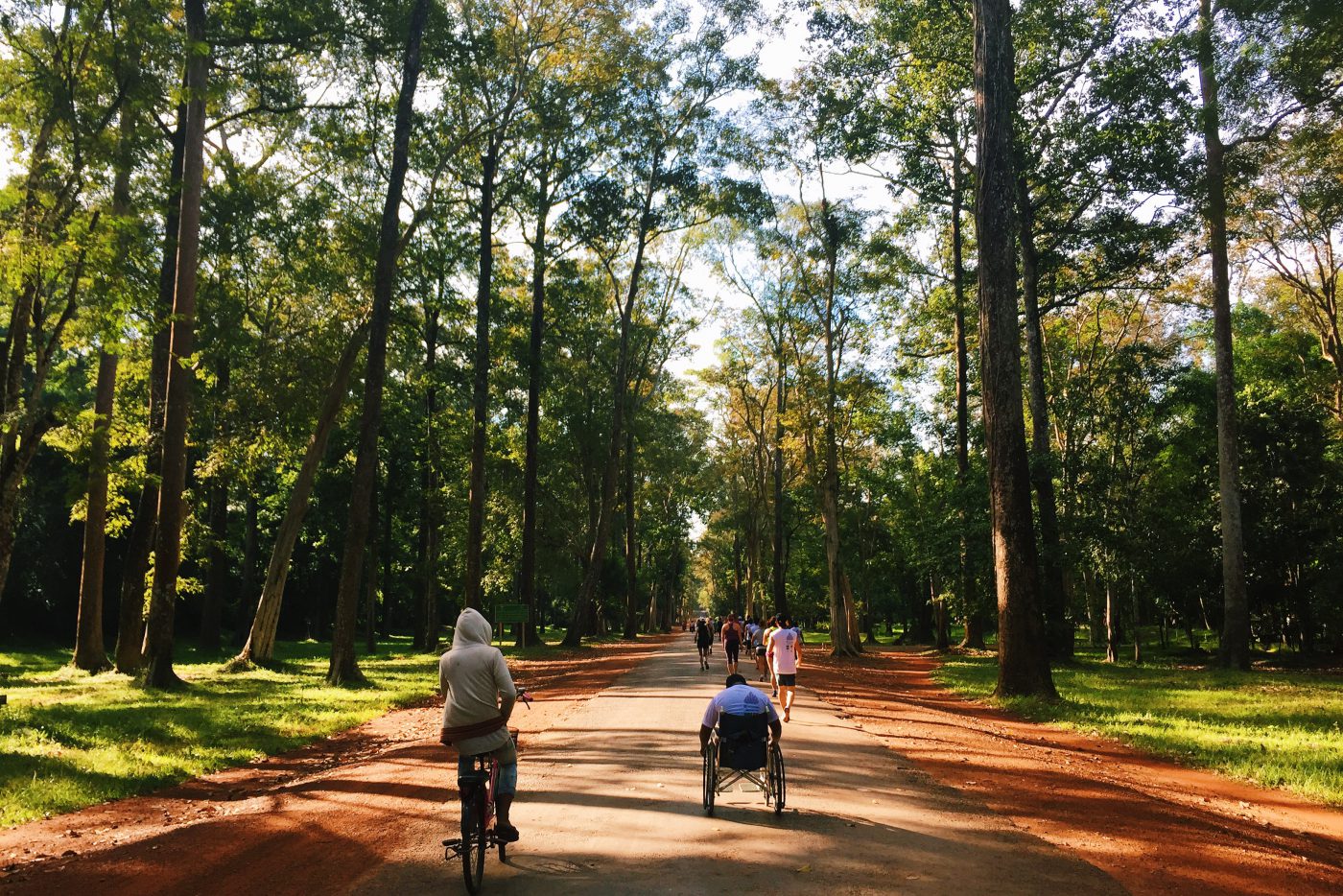 In the end, I barely made the cut off time of three hours. I sort of realized on the last 3km that if I wanted to make the cut off time, I have to run faster than my usual pace. So I ran, and I made it by 5 minutes. And proceeded to collapse to some grass field nearby. There are race pictures of me looking completely miserable.
Moral of the story: Please train for your half marathon. 21km is a long distance.
Visiting the Angkor Wat complex after
I had been to Siem Reap 3 years ago in 2012 and back then I actually hired a guide and went around to visit nearly all of the temples in the complex. It was extremely educational and interesting, but it took nearly 5 hours and this time around I didn't feel compelled to repeat the same thing. My friends who came with me, however, had never been to Siem Reap before. So after the race, and after I took a long ass nap to recover, we came back to at least visit the main temples – including Angkor Wat itself.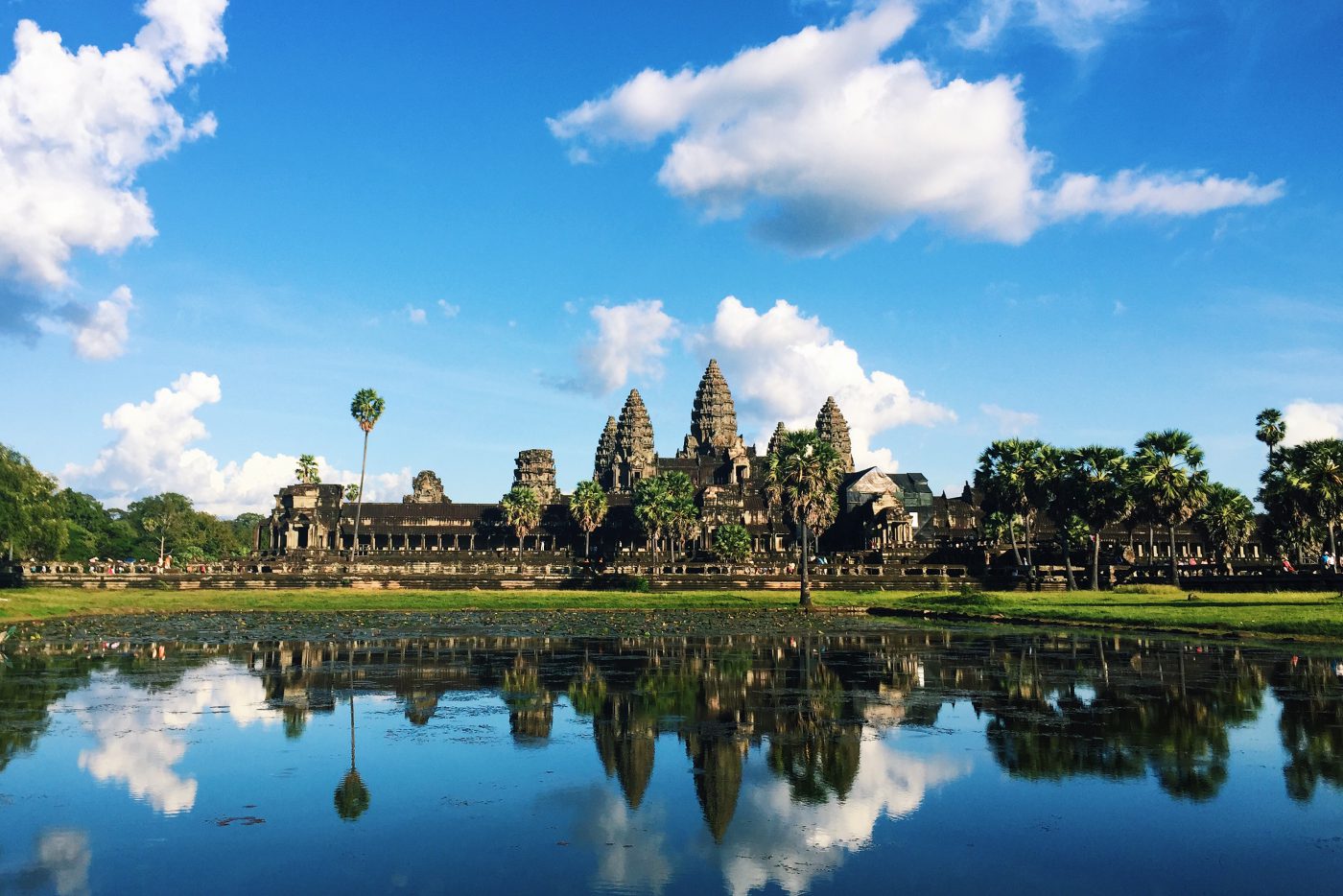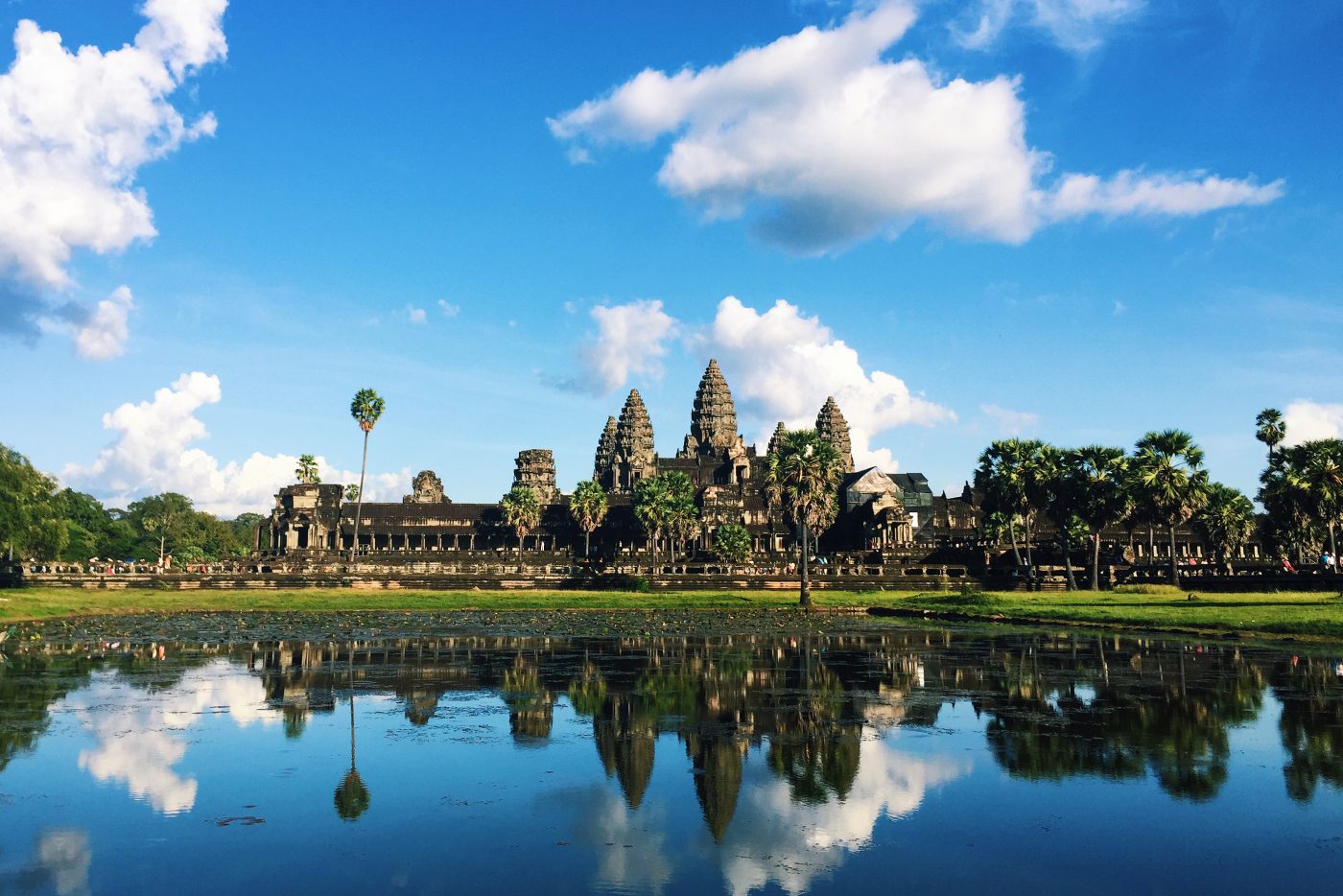 This picture looks like a postcard and the weather was perfect… for photos. In reality, the temperature that afternoon rose considerably higher than in the morning when i did my run (thank god for that). We were melting under the heat.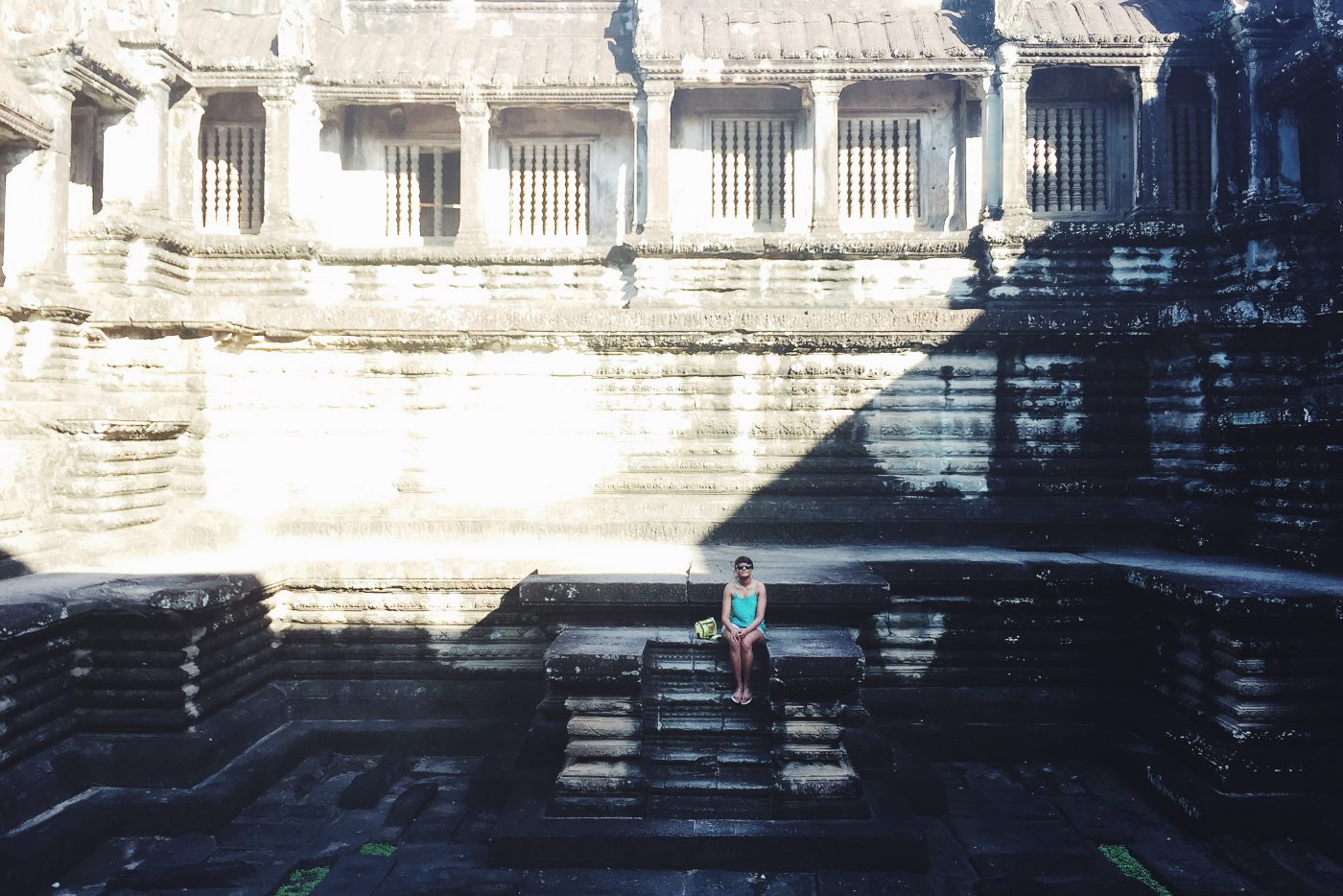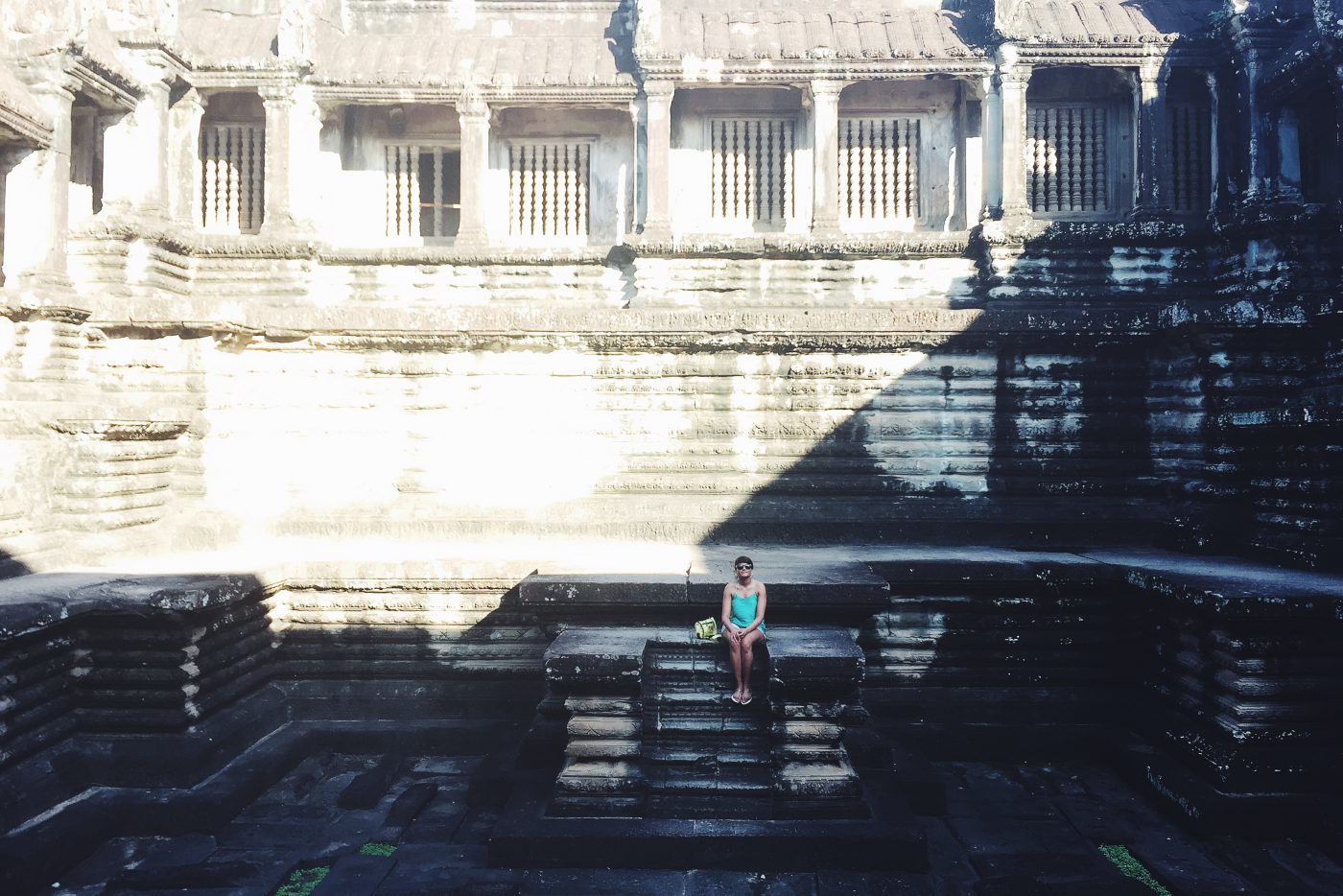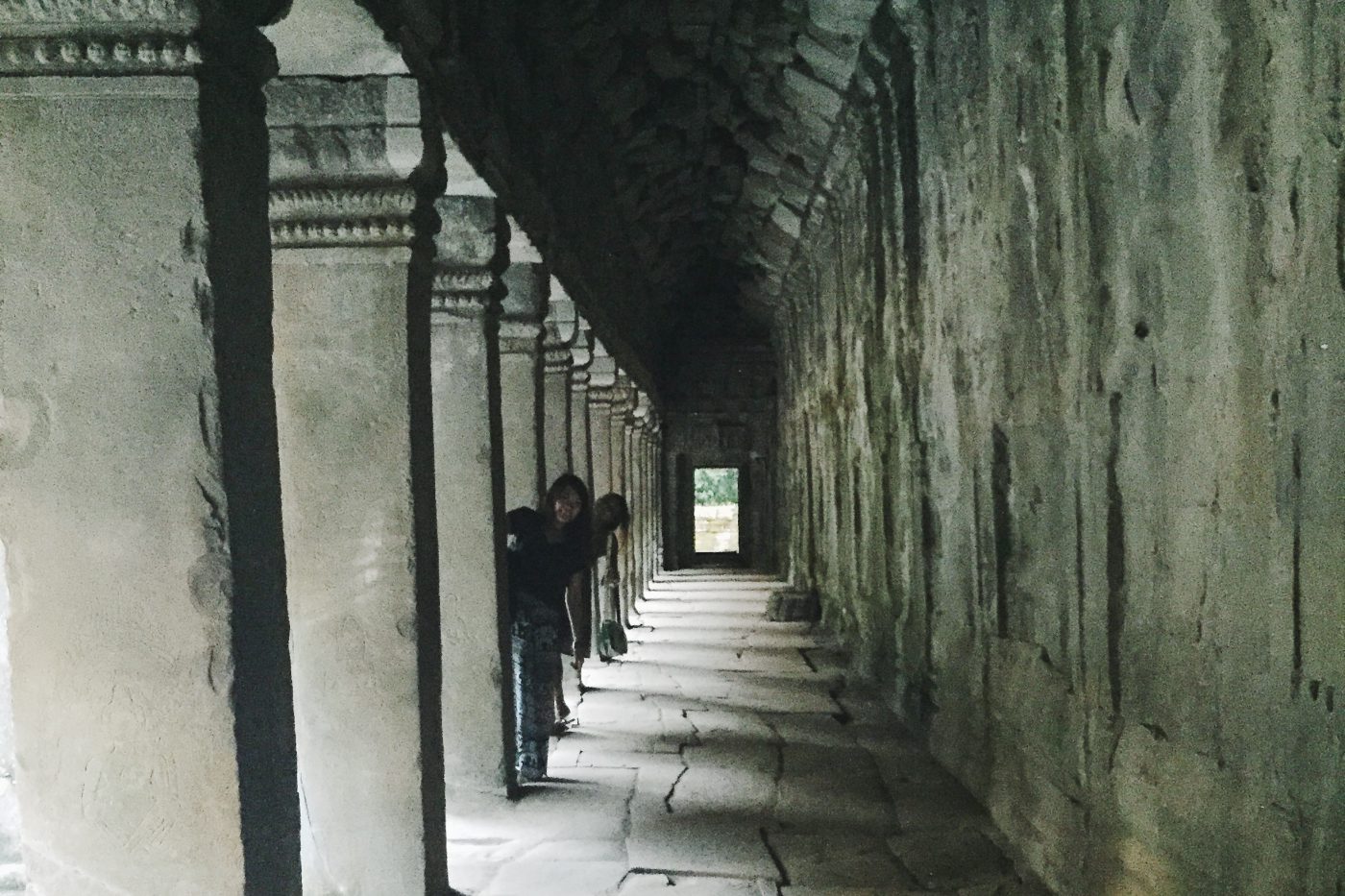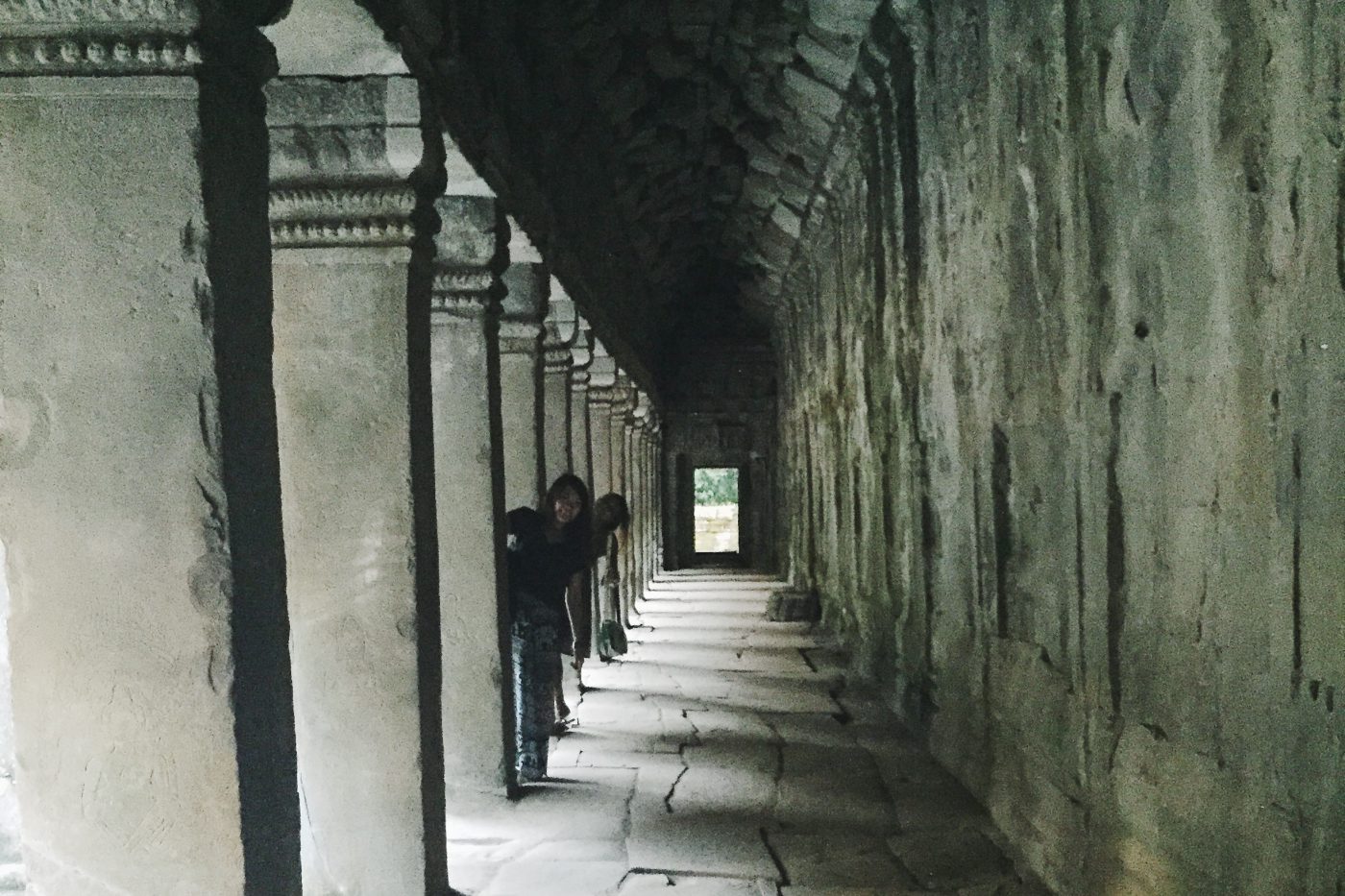 But we sure know how to make it look fun, don't we?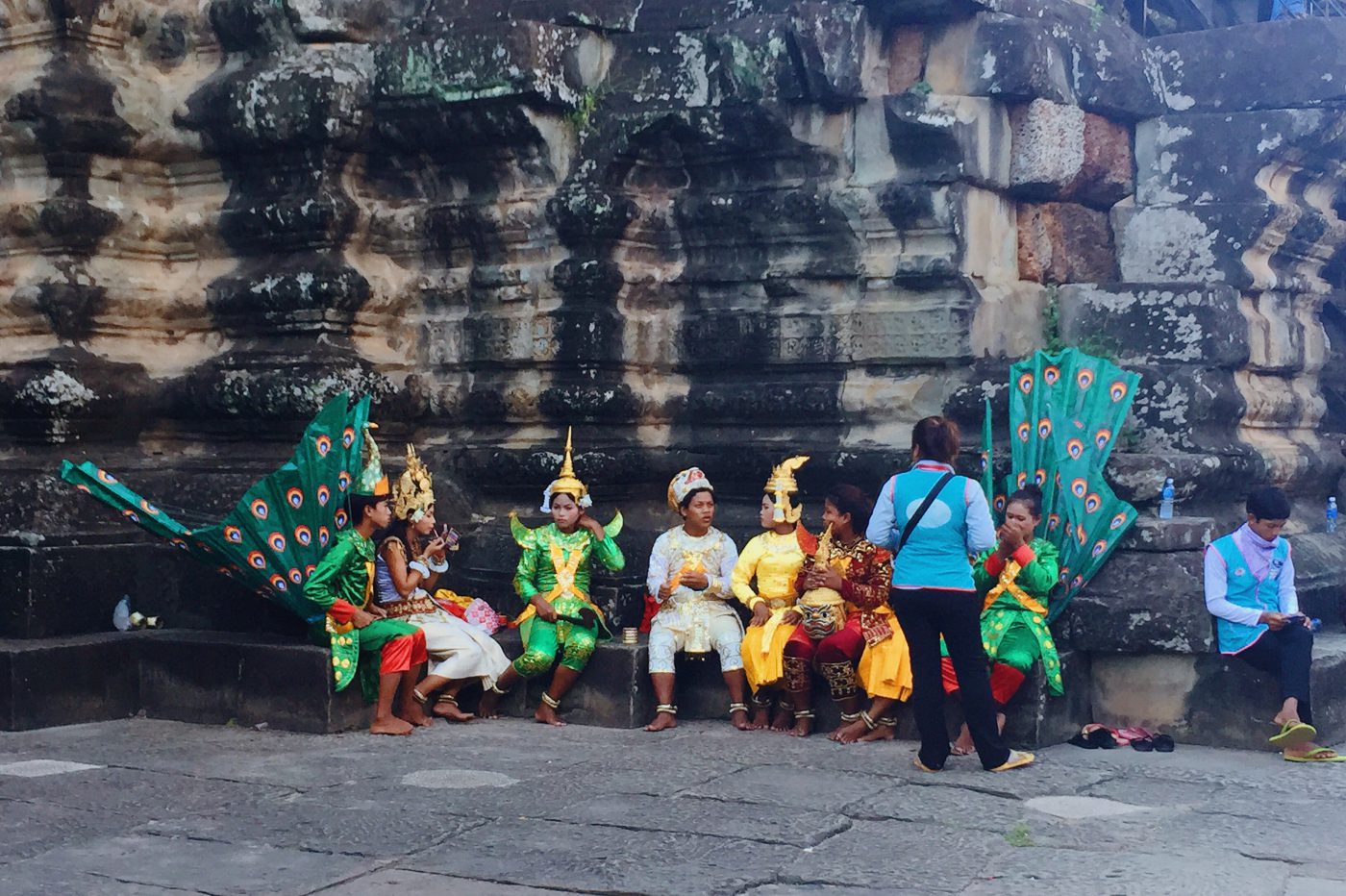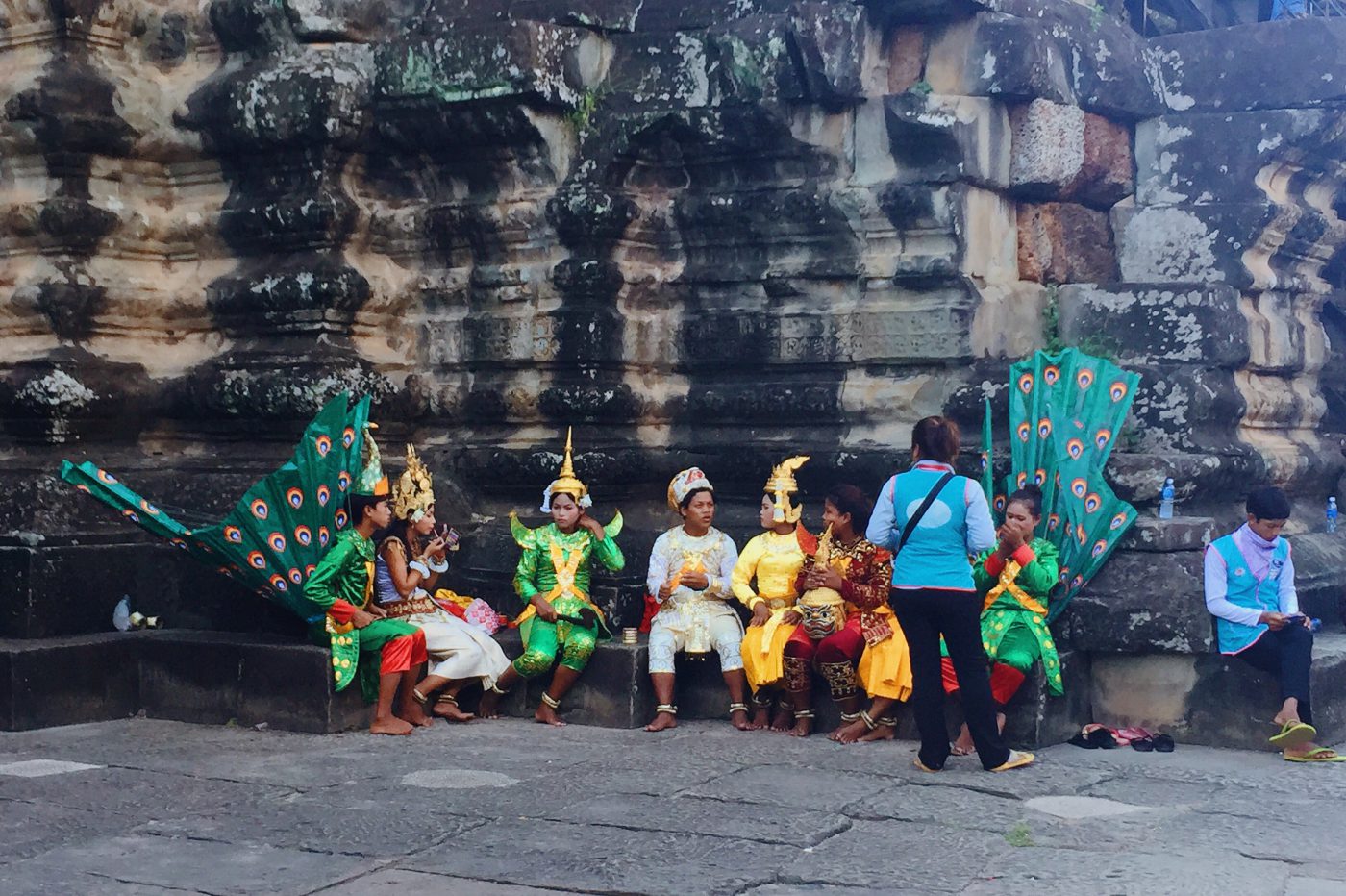 Ta Prohm
Angkor Wat is definitely the poster child for Siem Reap, but I'll let you in on a little secret – my favorite temple in the complex is actually Ta Prohm, a lesser known, though not completely unknown since it was featured as one of the shoot location for the Tomb Raider movie with Angeline Jolie.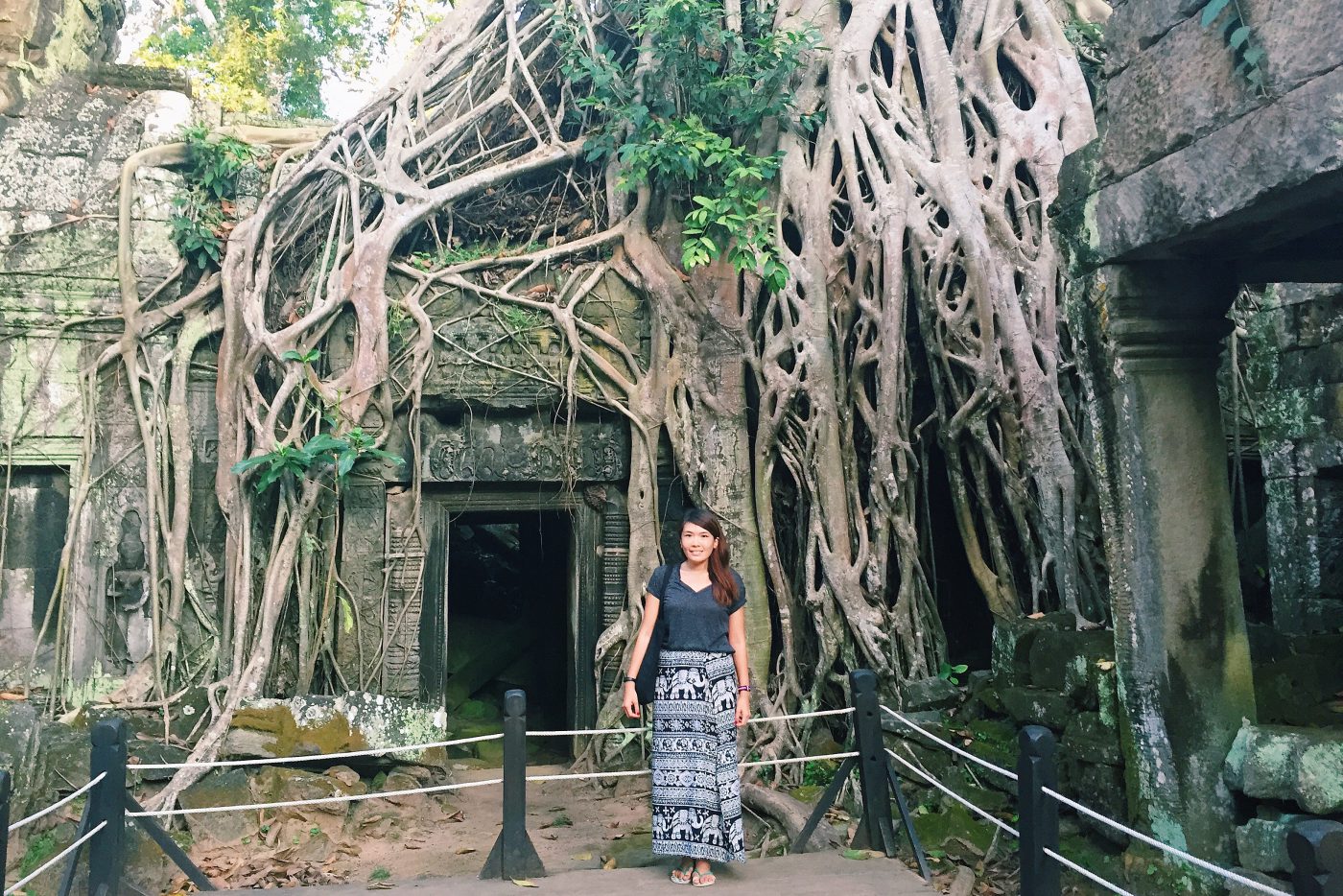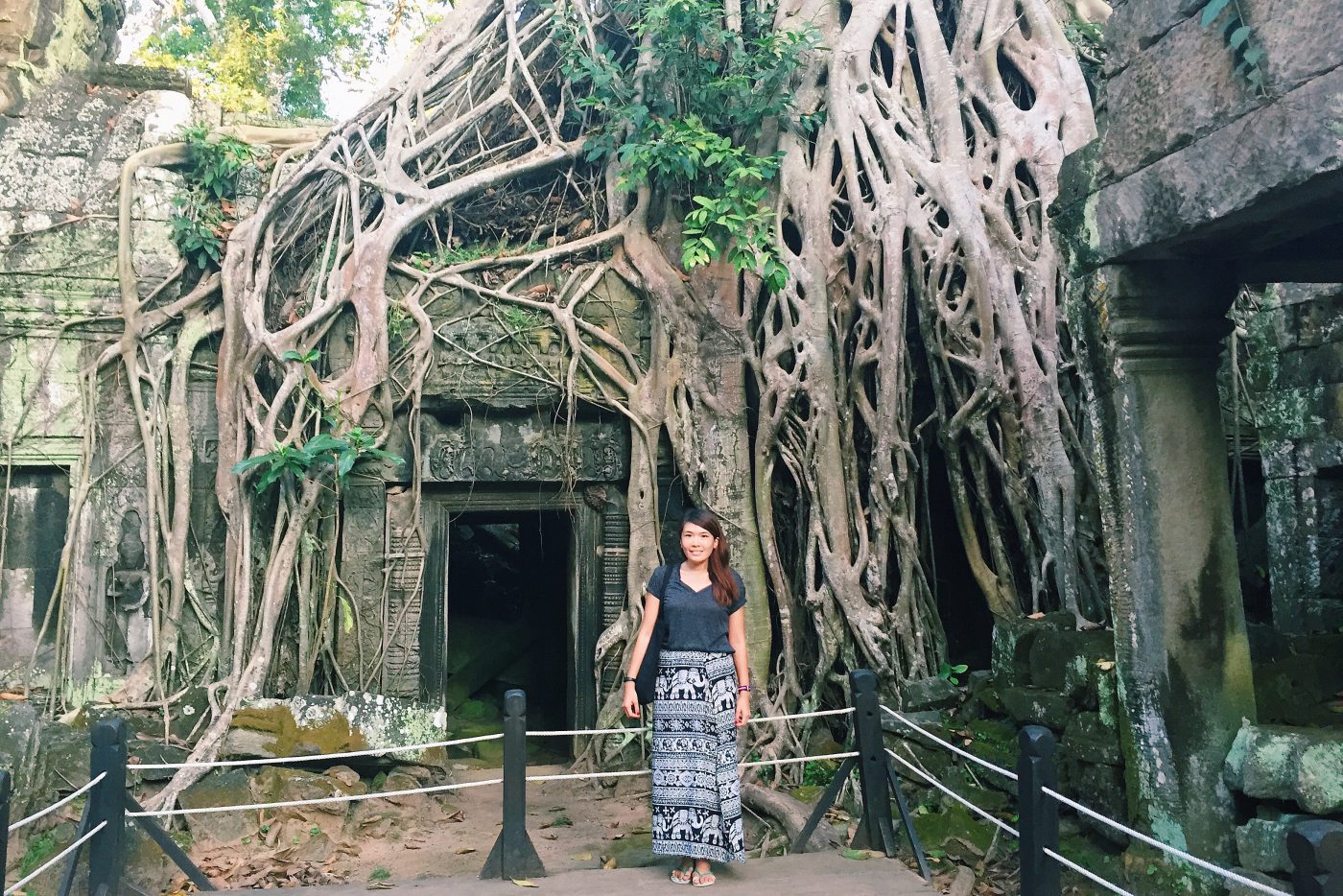 The temple has mostly been left as it was found, which gave it a surreal and eerie quality with lots of tall trees growing in and out of the ruins.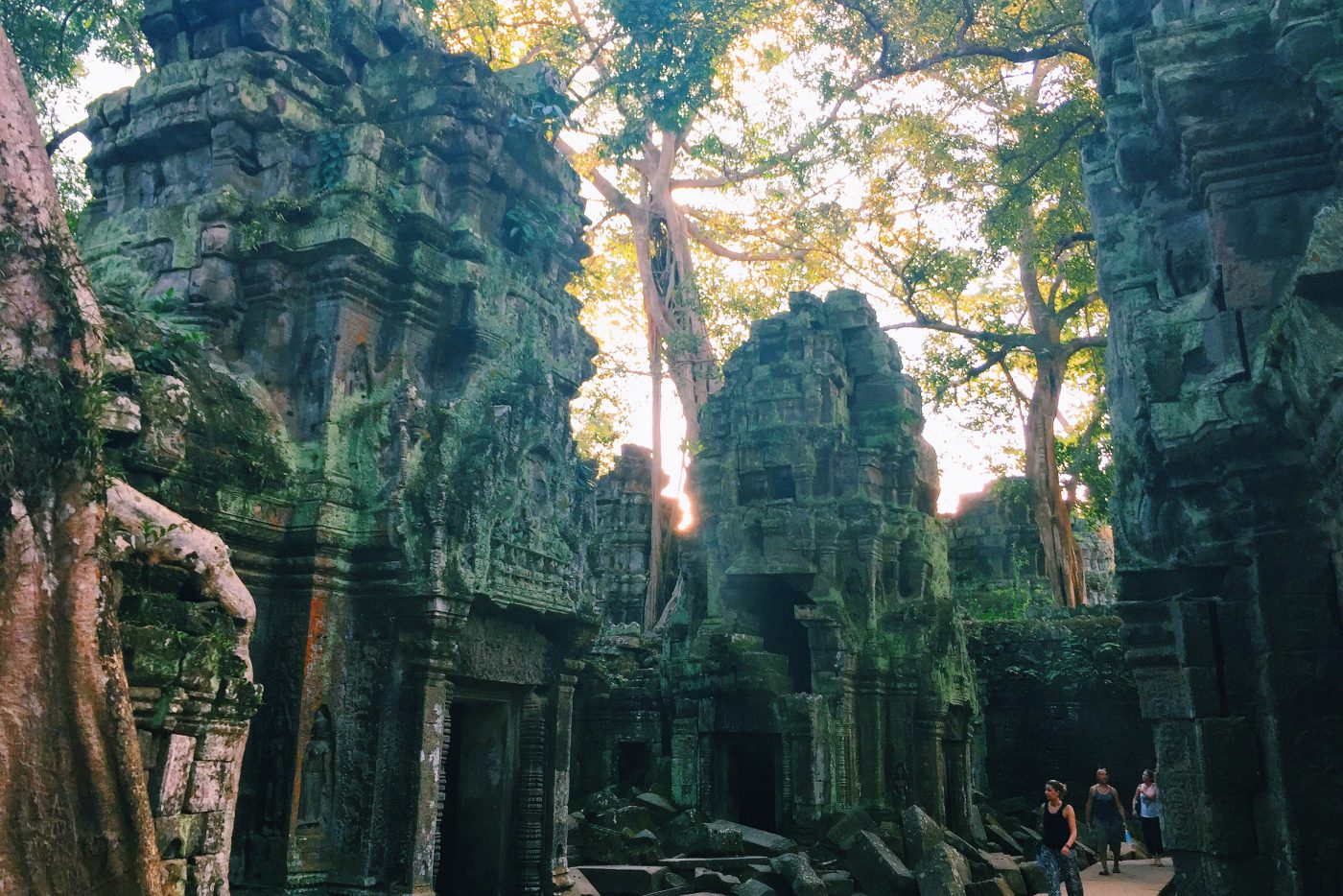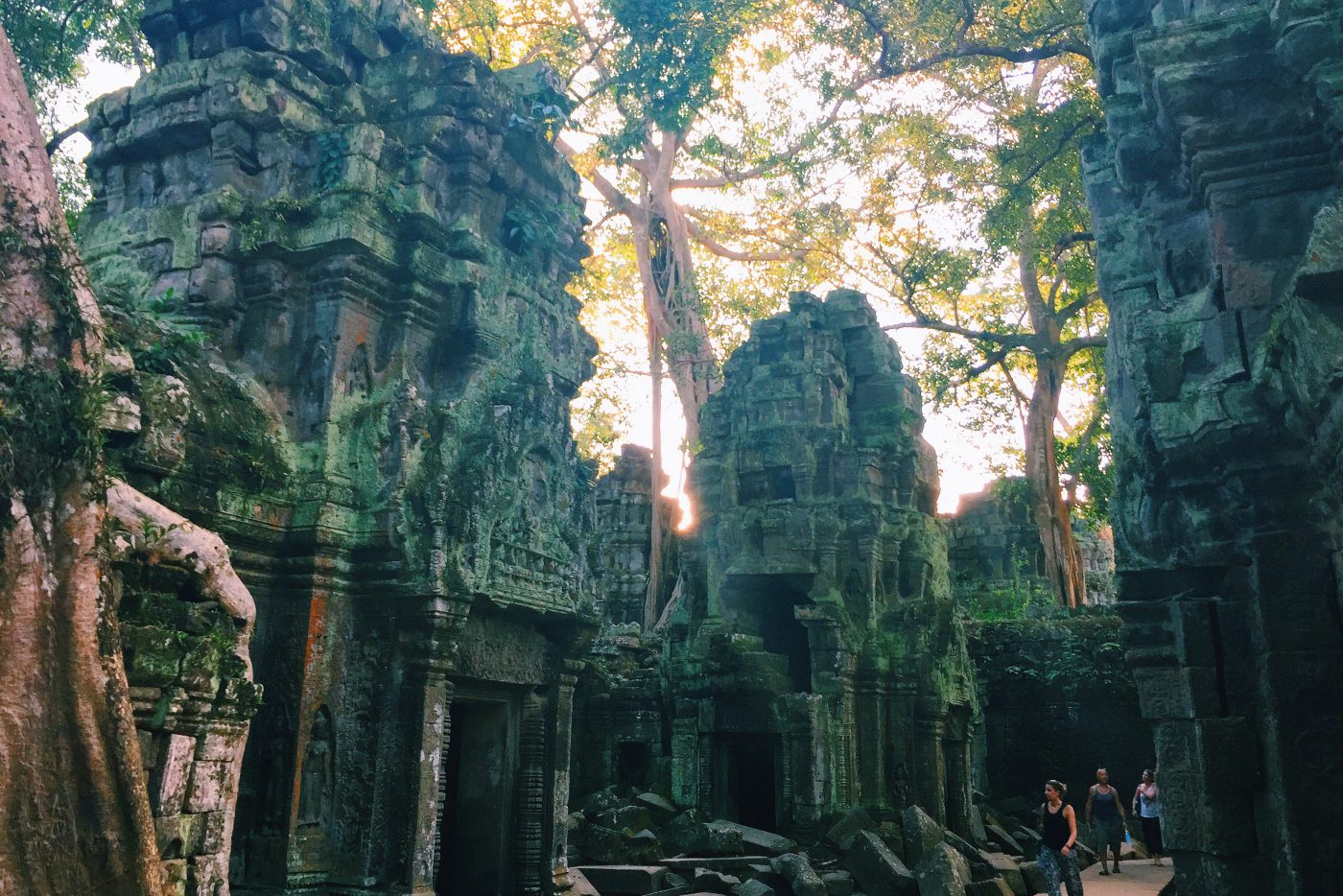 Because Ta Prohm is not as well known, you can get a moment of solitude while visiting this temple. While some of the bigger trees are roped off, you can walk to other parts of the temples were things are less restricted. Like this one!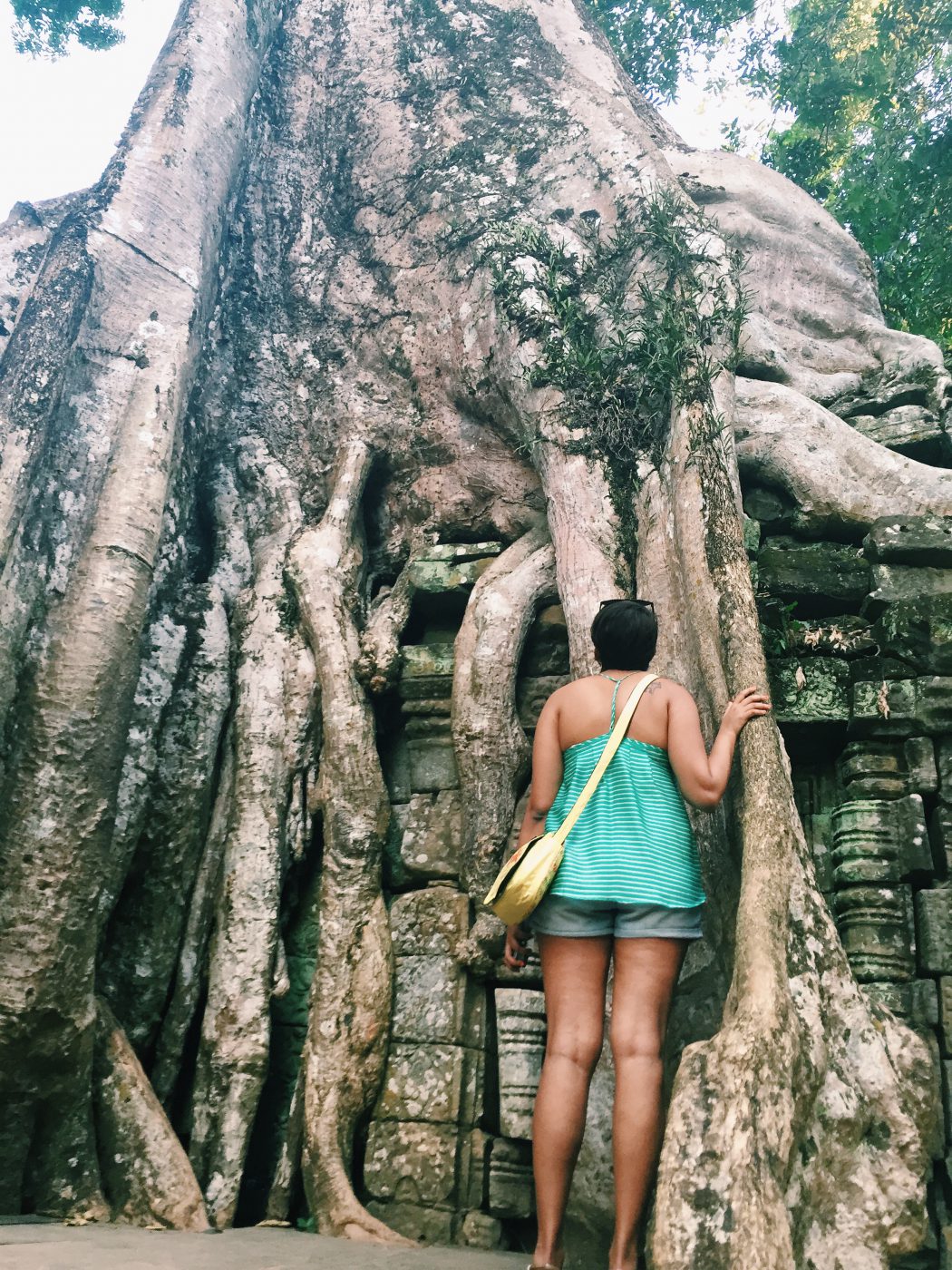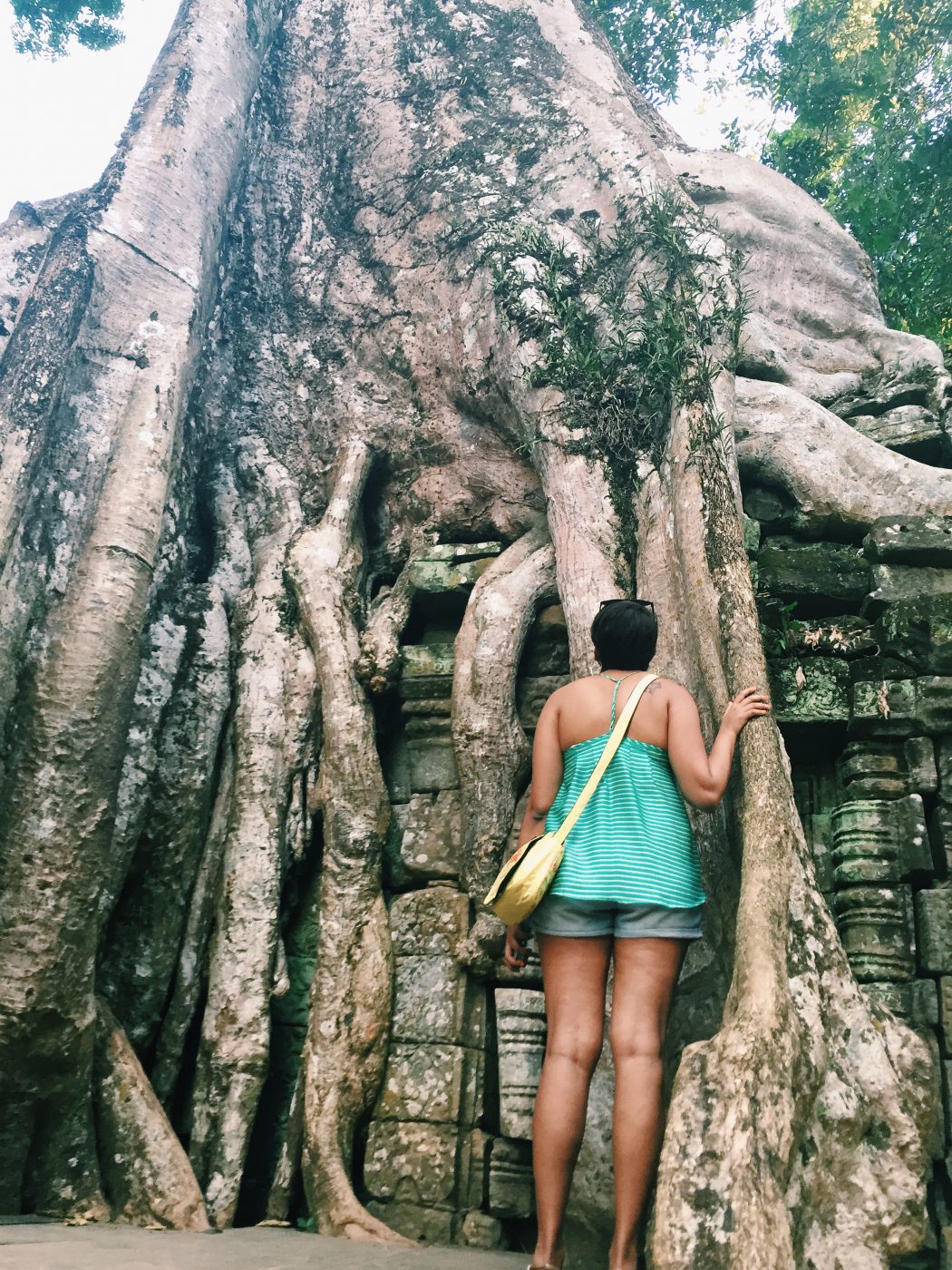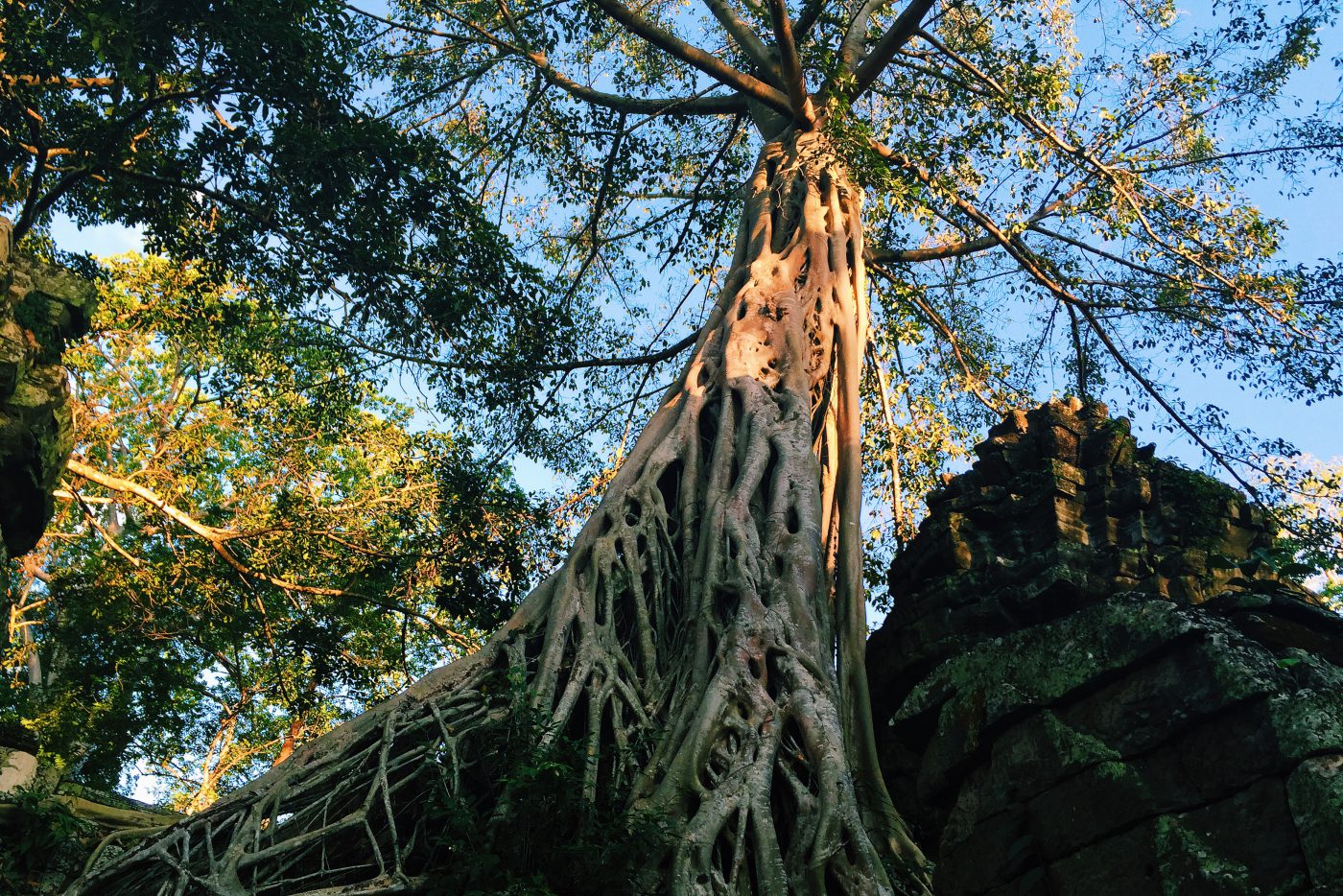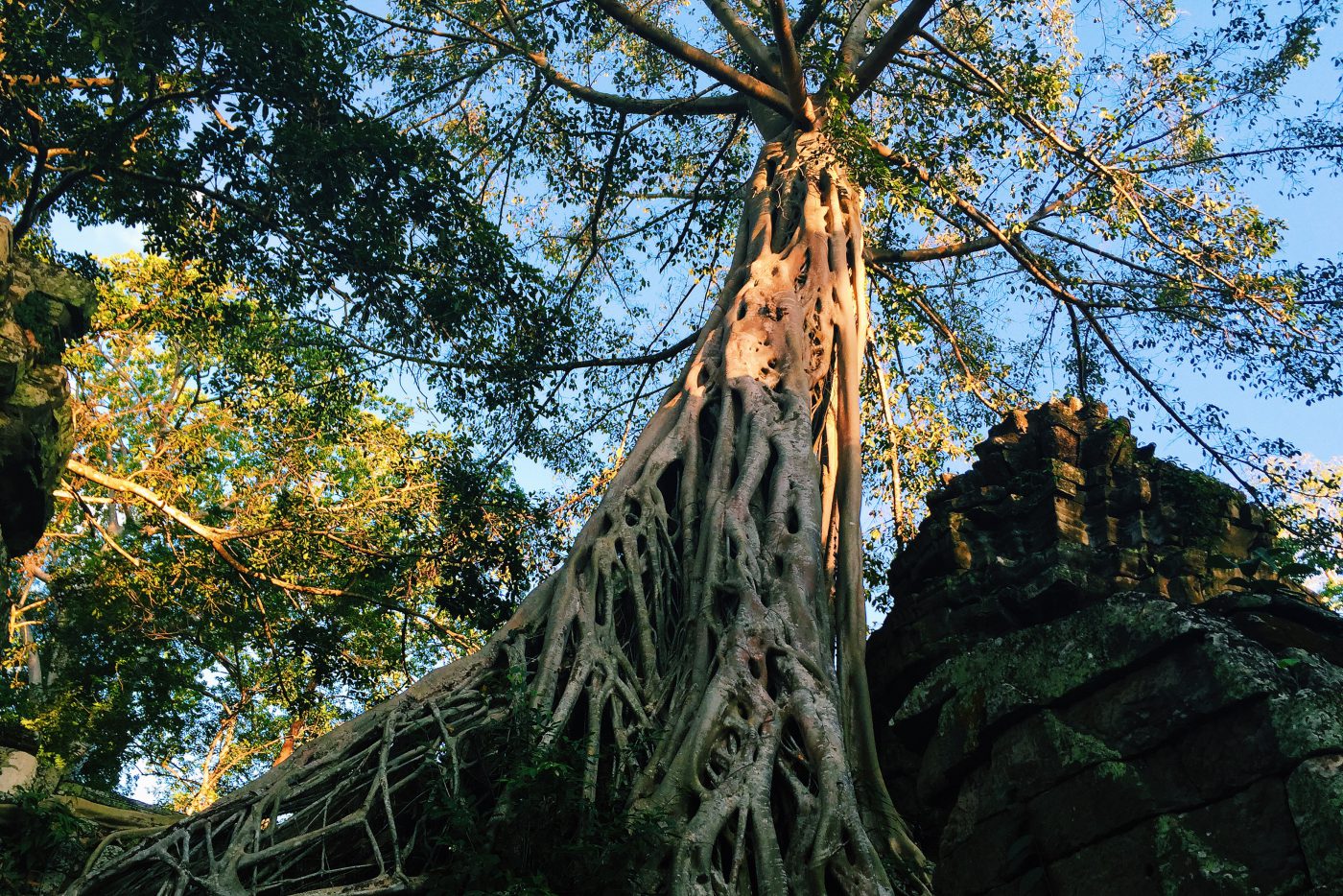 Downtown Siem Reap
When not tombraiding in Angkor Wat, we mostly hung out at downtown siem reap for some food, night market and of course – Cambodian cuisine!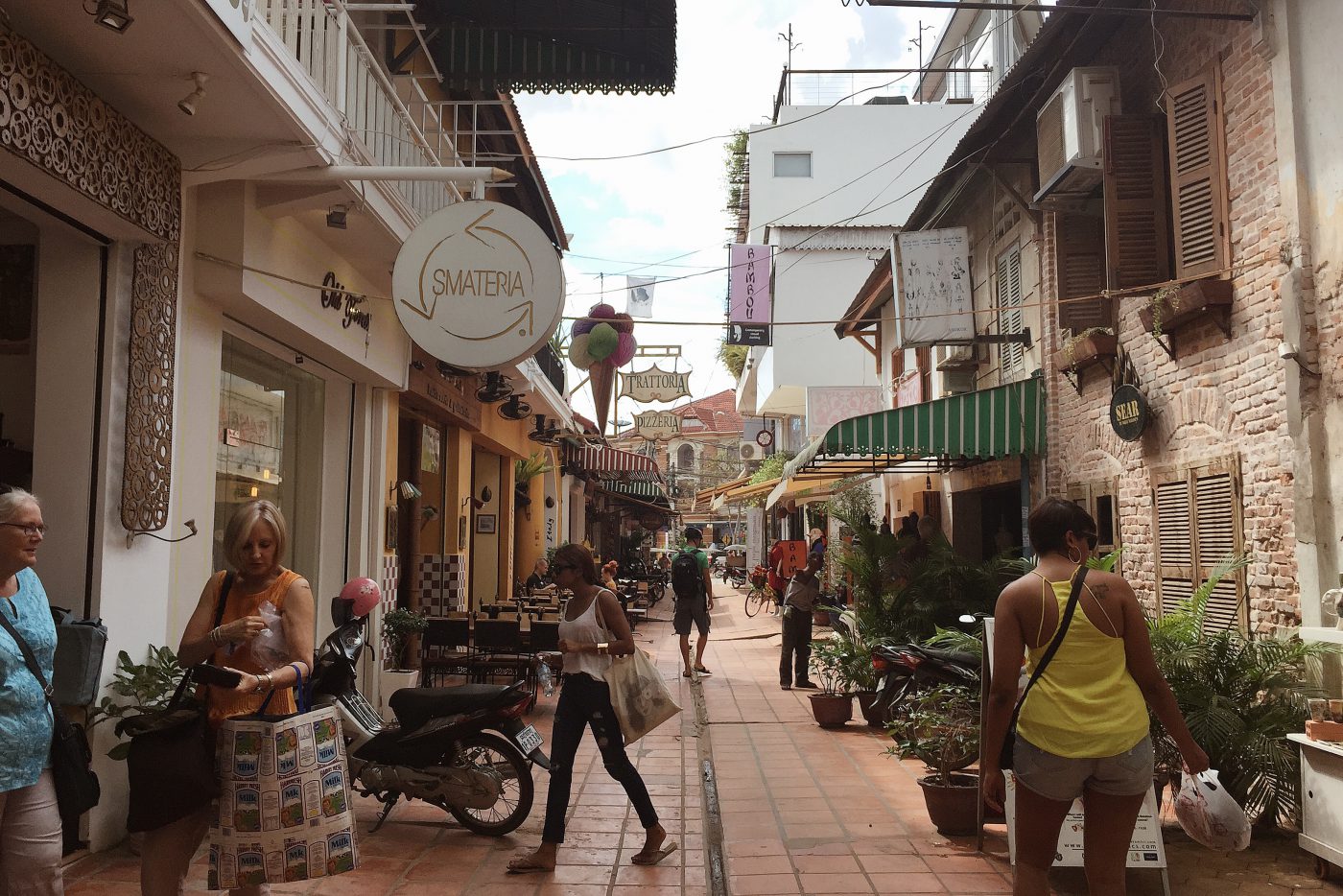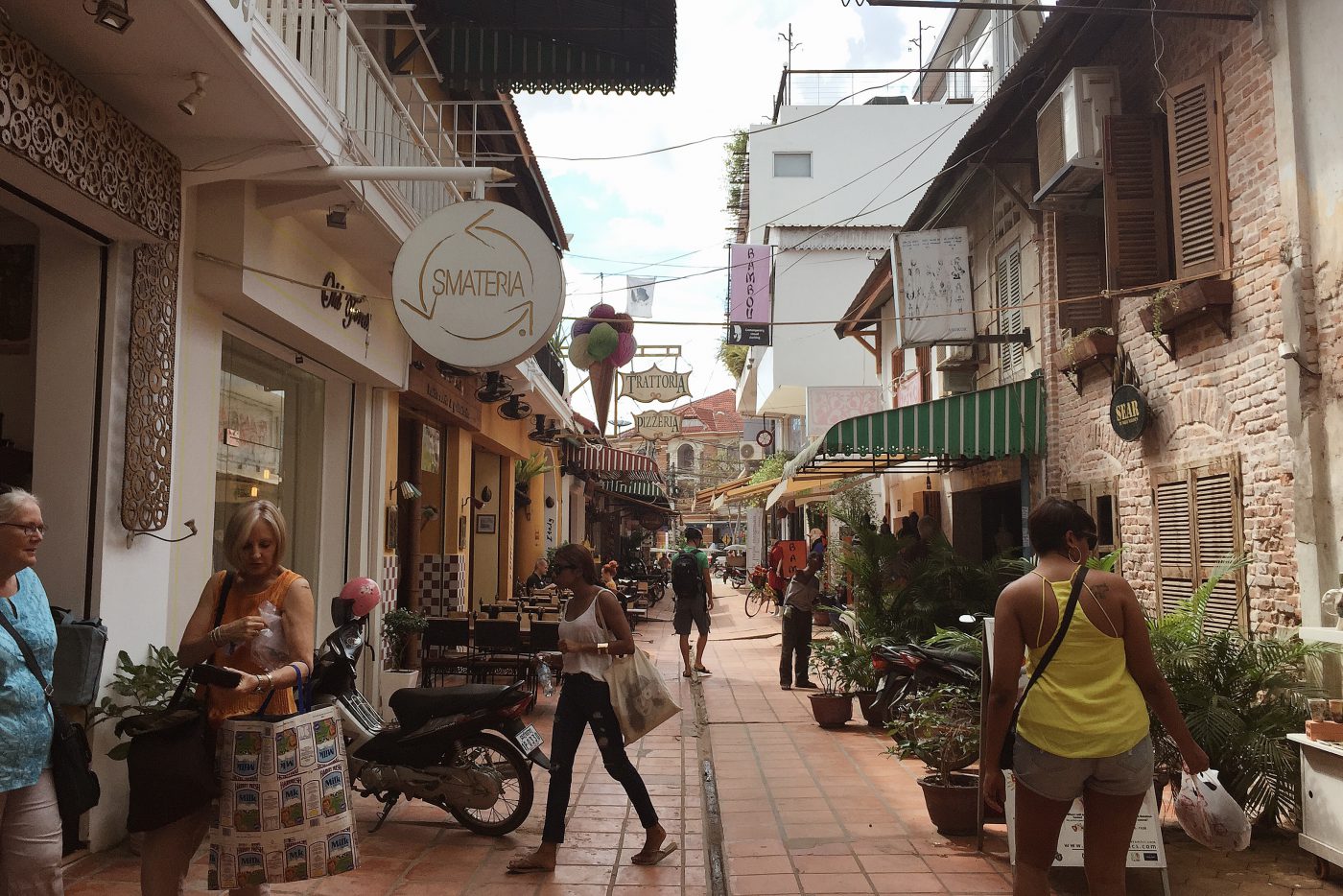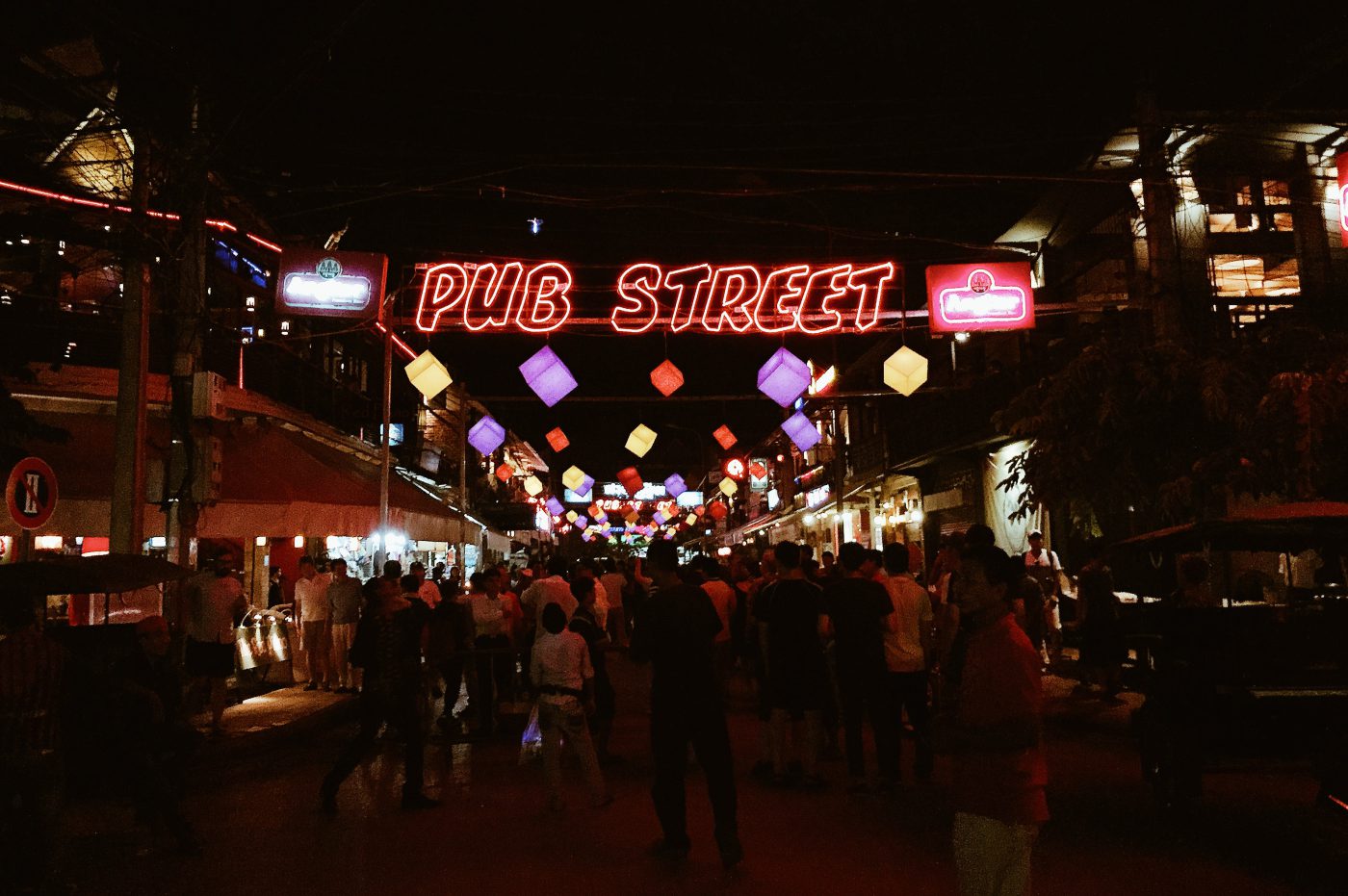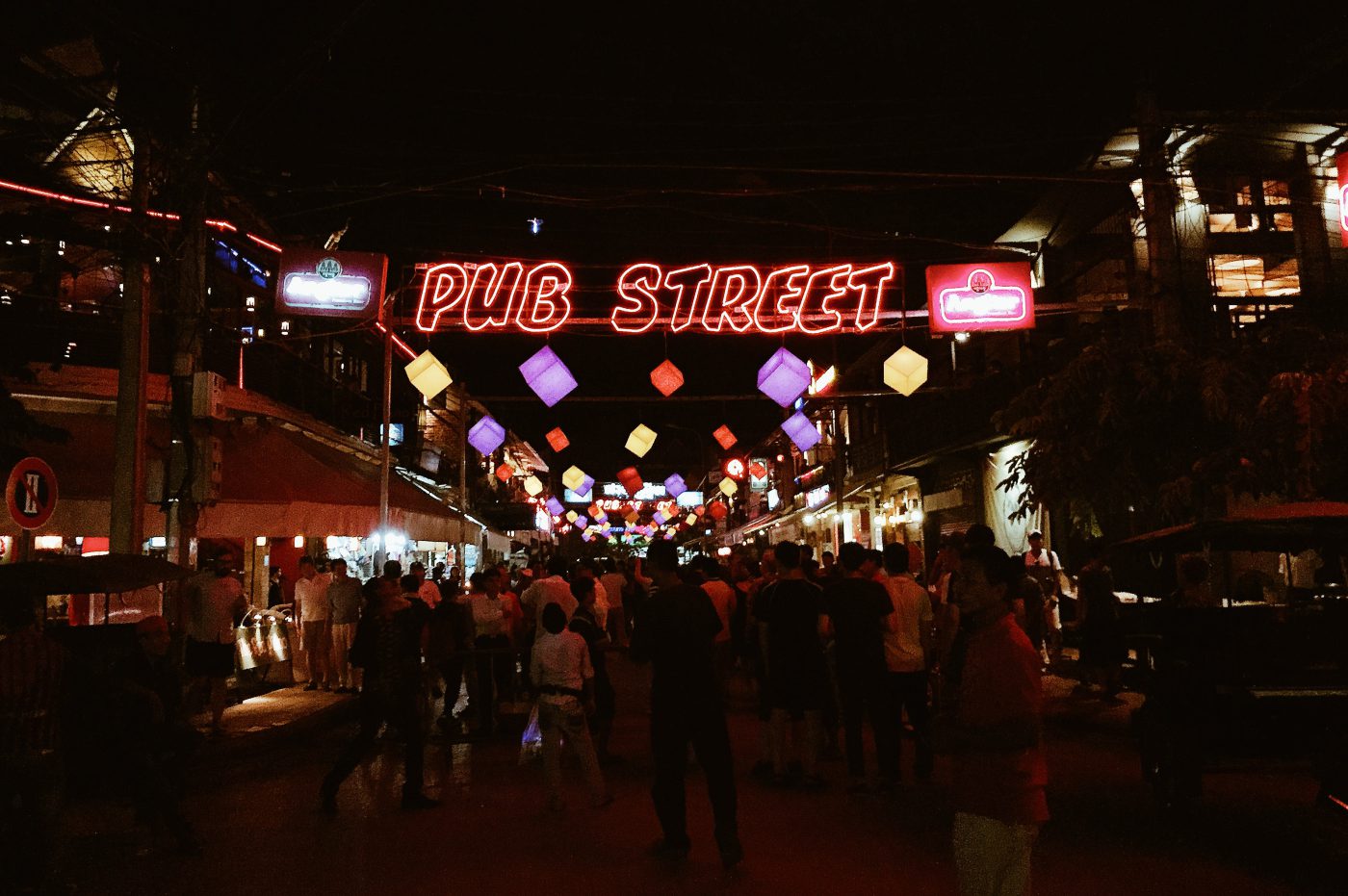 You can't miss Pub Street with this kind of neon sign.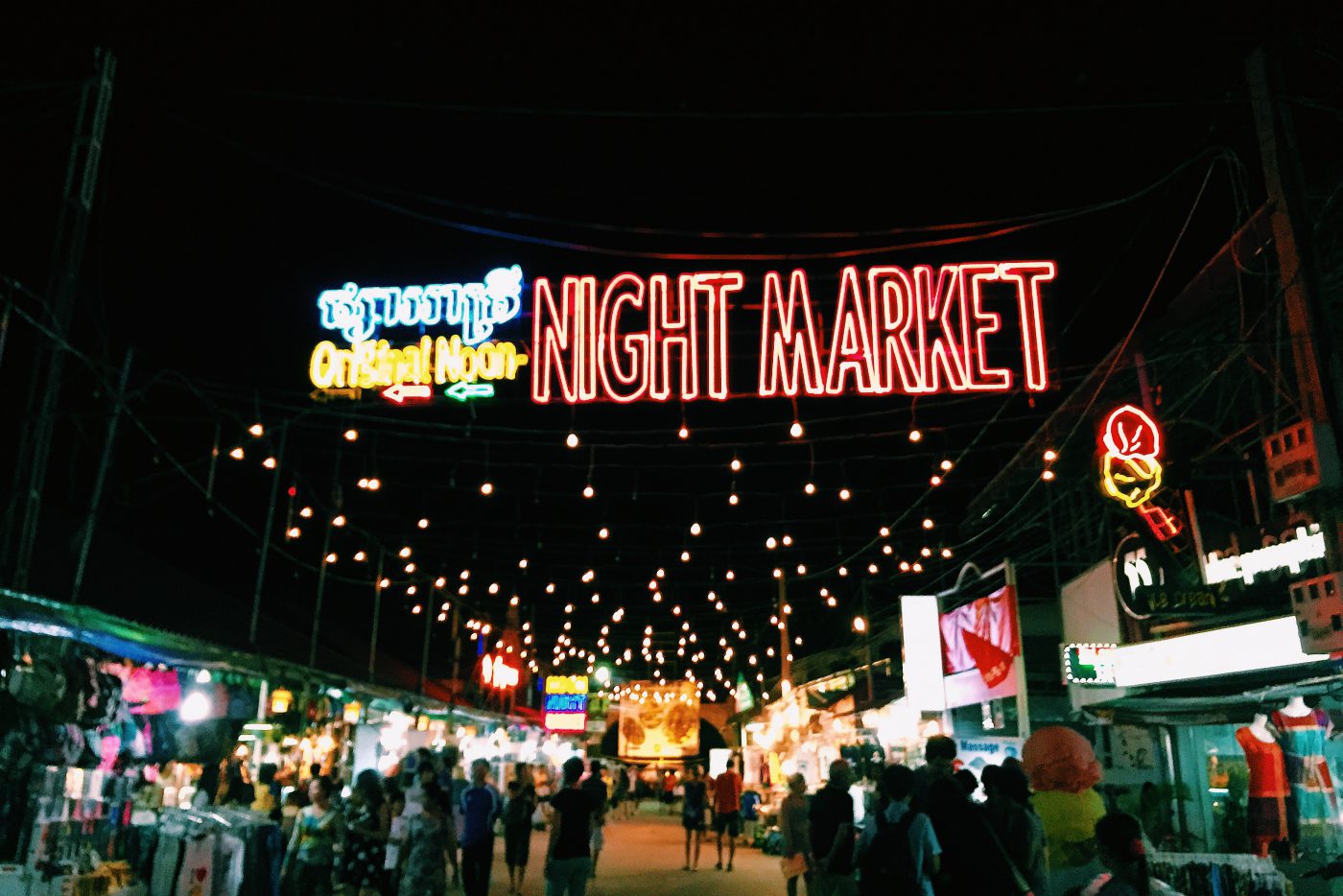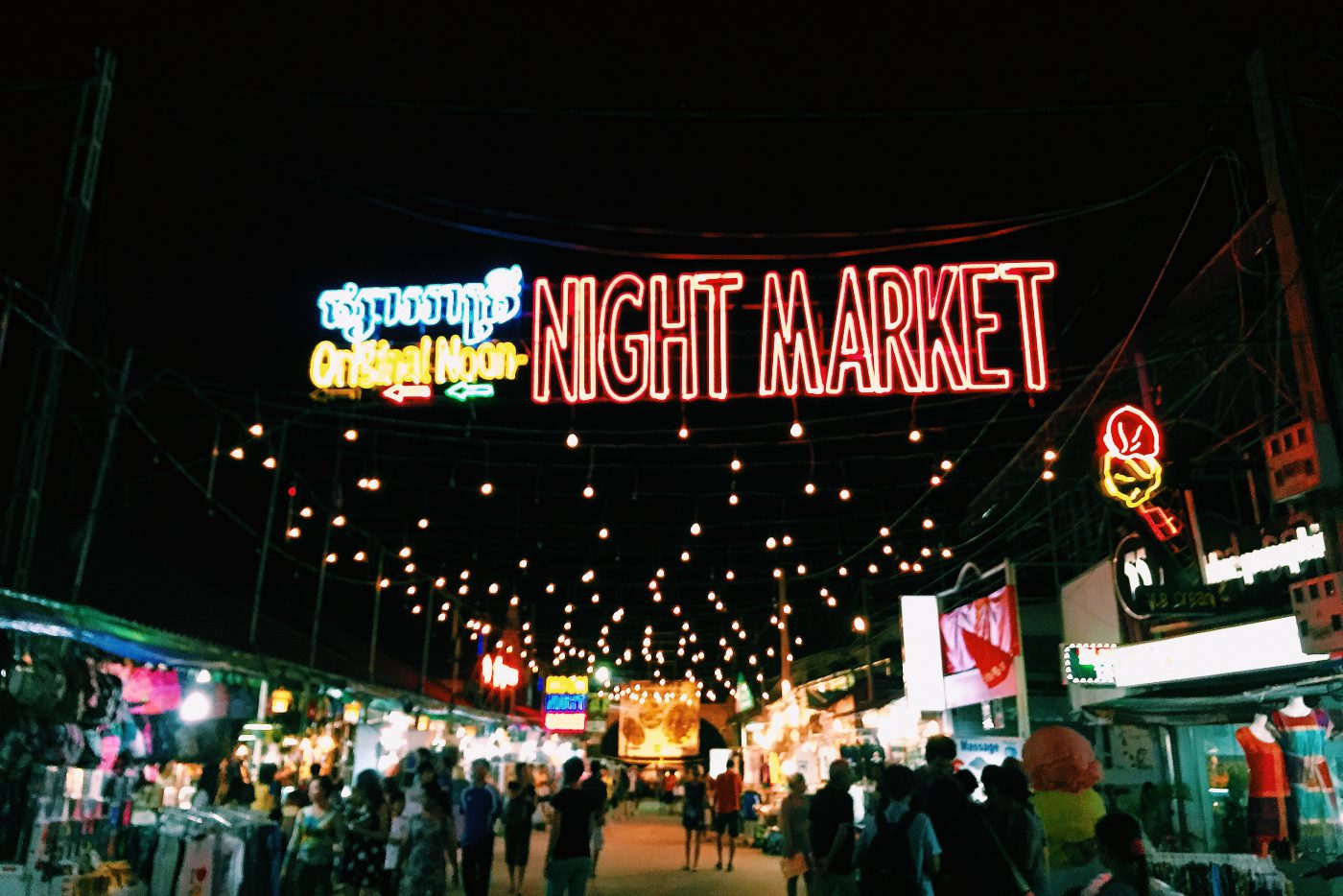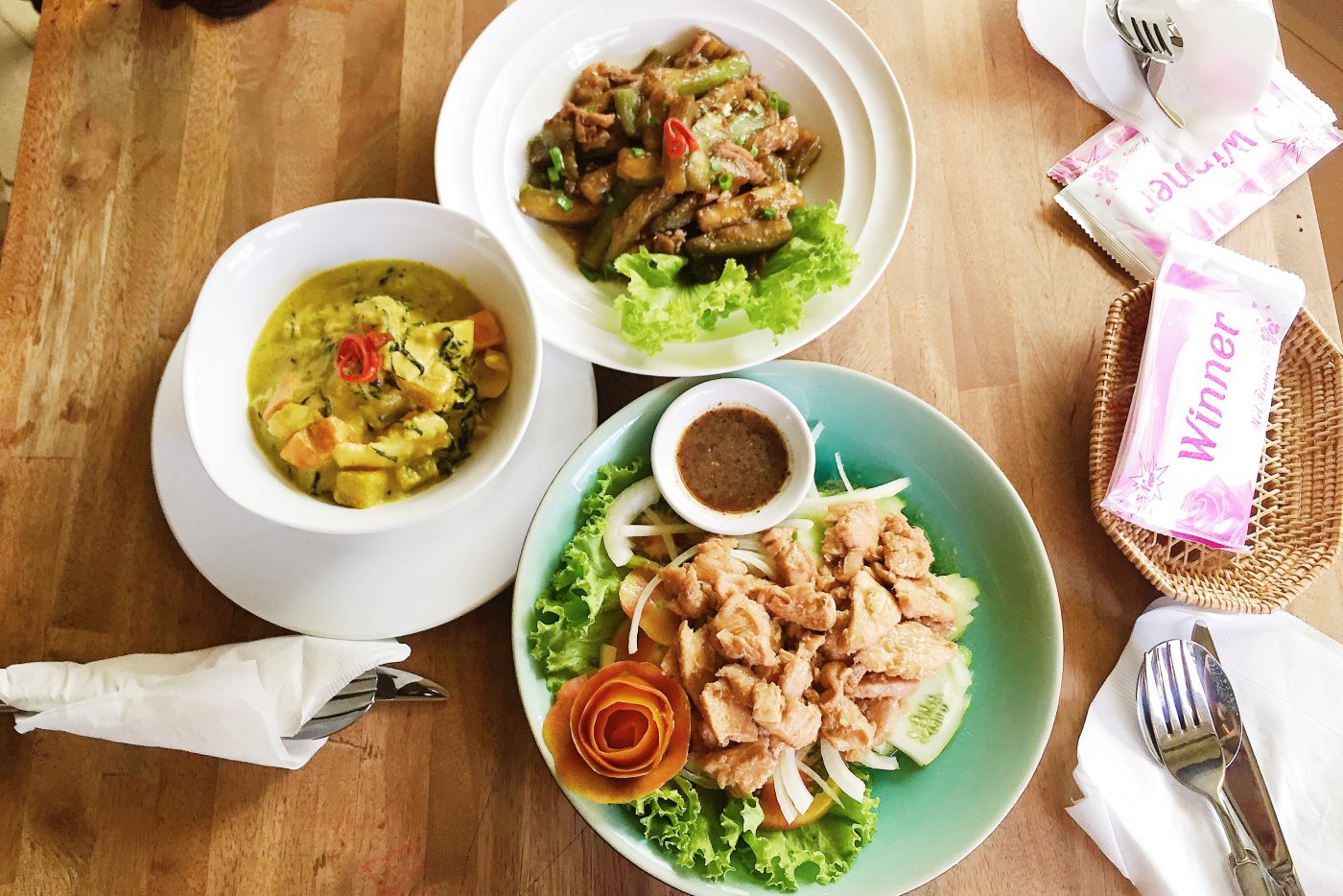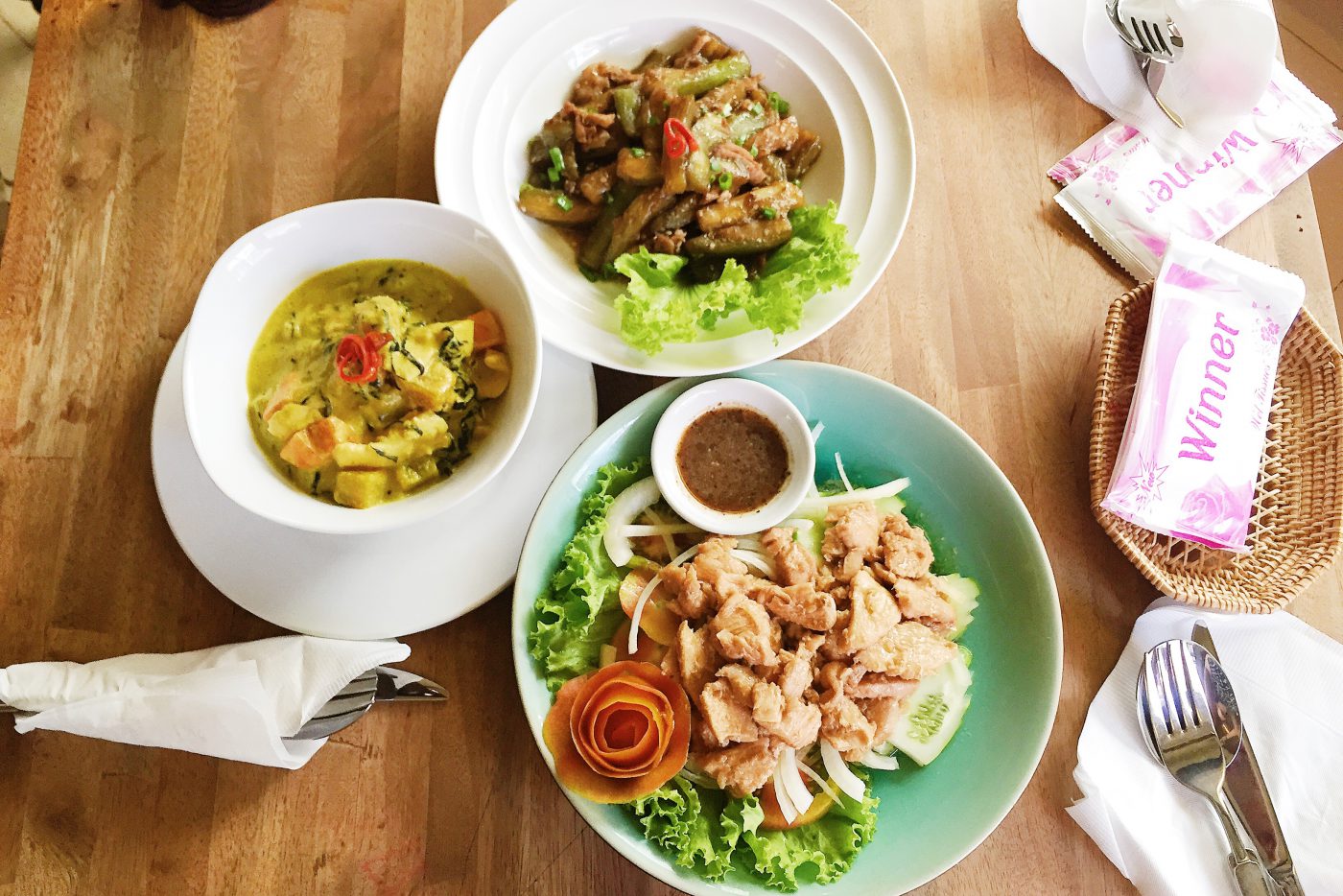 I must say, I really enjoyed Cambodian cuisine. Pictured above are Amok Curry (left), Stir fried Aubergine (top) and my personal favorite – Beef Loklak (bottom). The key to a great Loklak dish is the lime and pepper sauce that's served with it. It must have adequate Kampot pepper!
I find Cambodian dishes to be pretty similar to Thai and Vietnamese flavors. Mostly curry, noodles and stir fried vegetables.
Tuk Tuk
The main transportation mode in Siem Reap is this US$2 Tuk Tuk ride.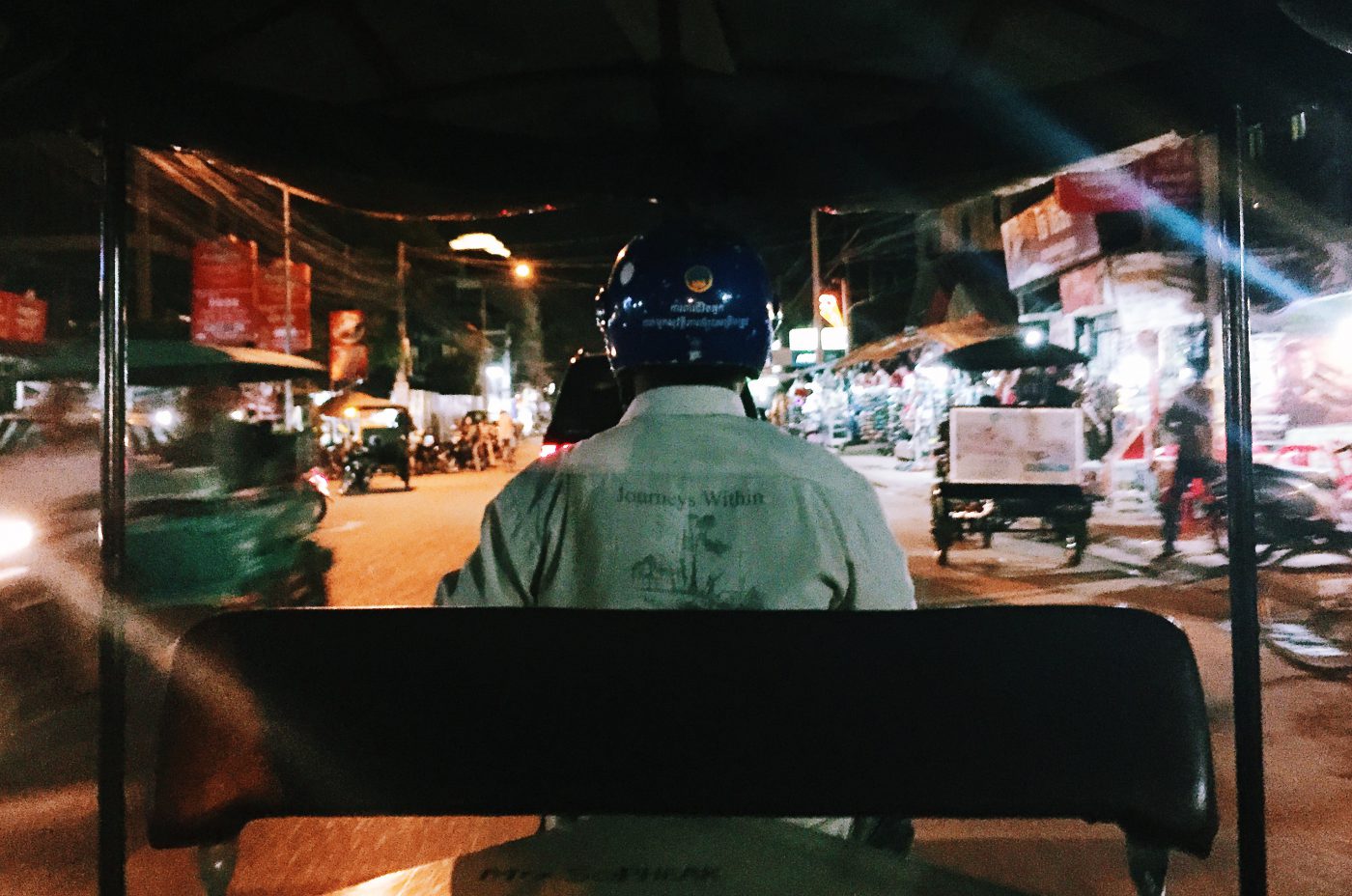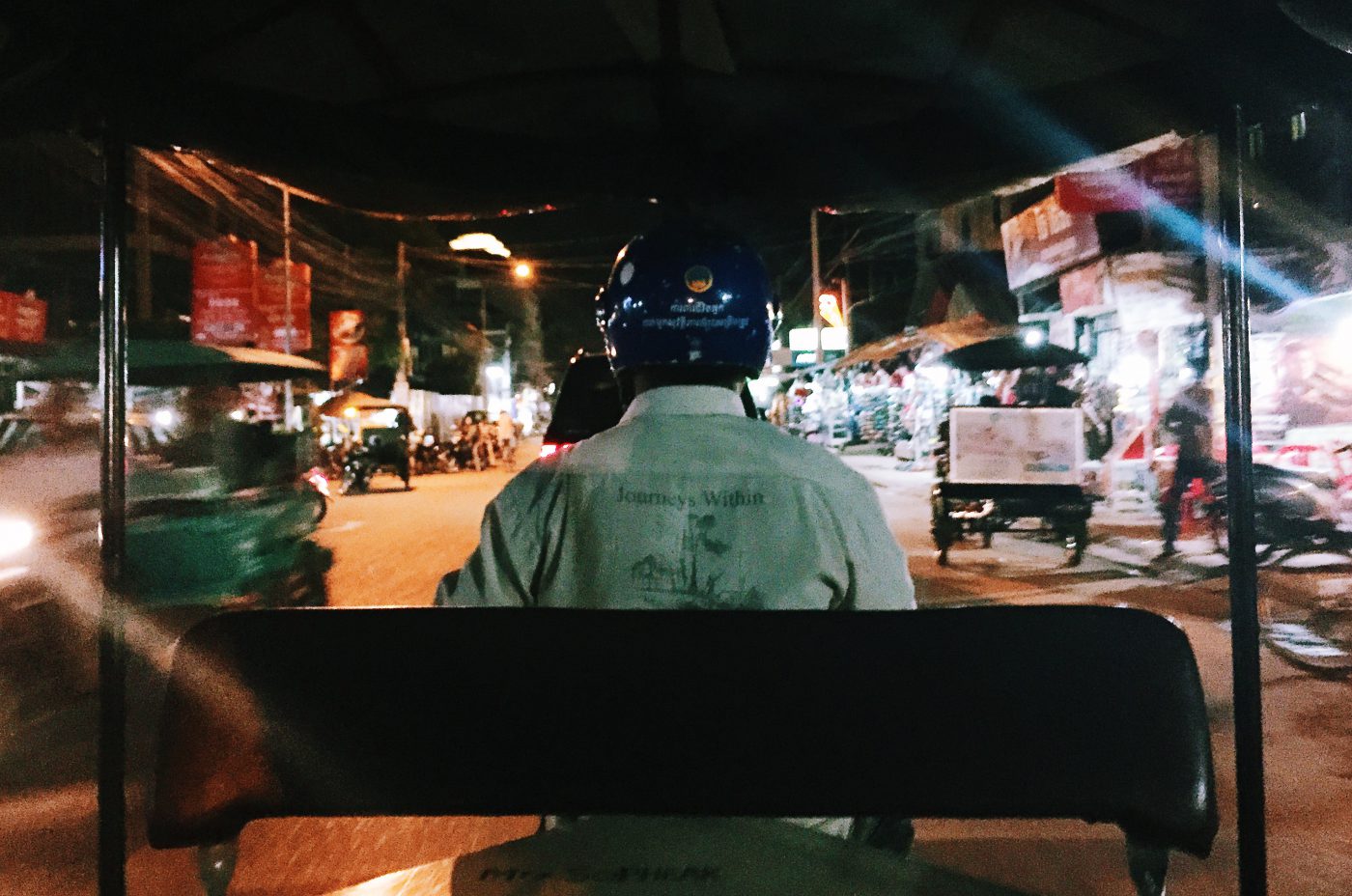 But I've got to warn you, we got a taste of the Tuk tuk driver culture during our stay. Apparently, when you choose a tuk tuk driver in the beginning of your stay (usually in front of your hotel), you STAY with that tuk tuk driver for the rest of your trip. On one of our trip downtown, we tried to get on with another driver and our driver got upset and chased him off. He had been waiting all afternoon for us to come out of the hotel! We learned to stay with him from then on.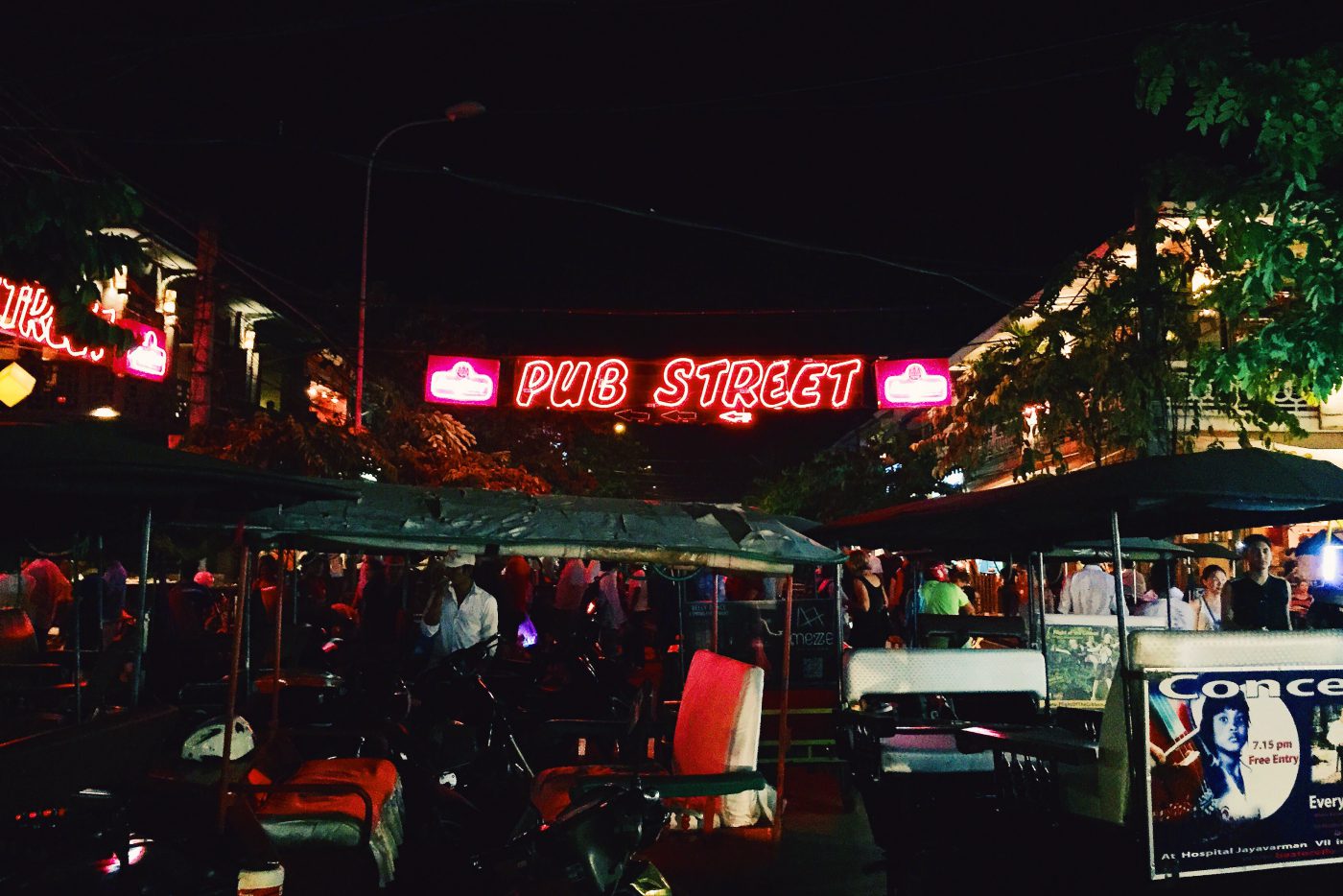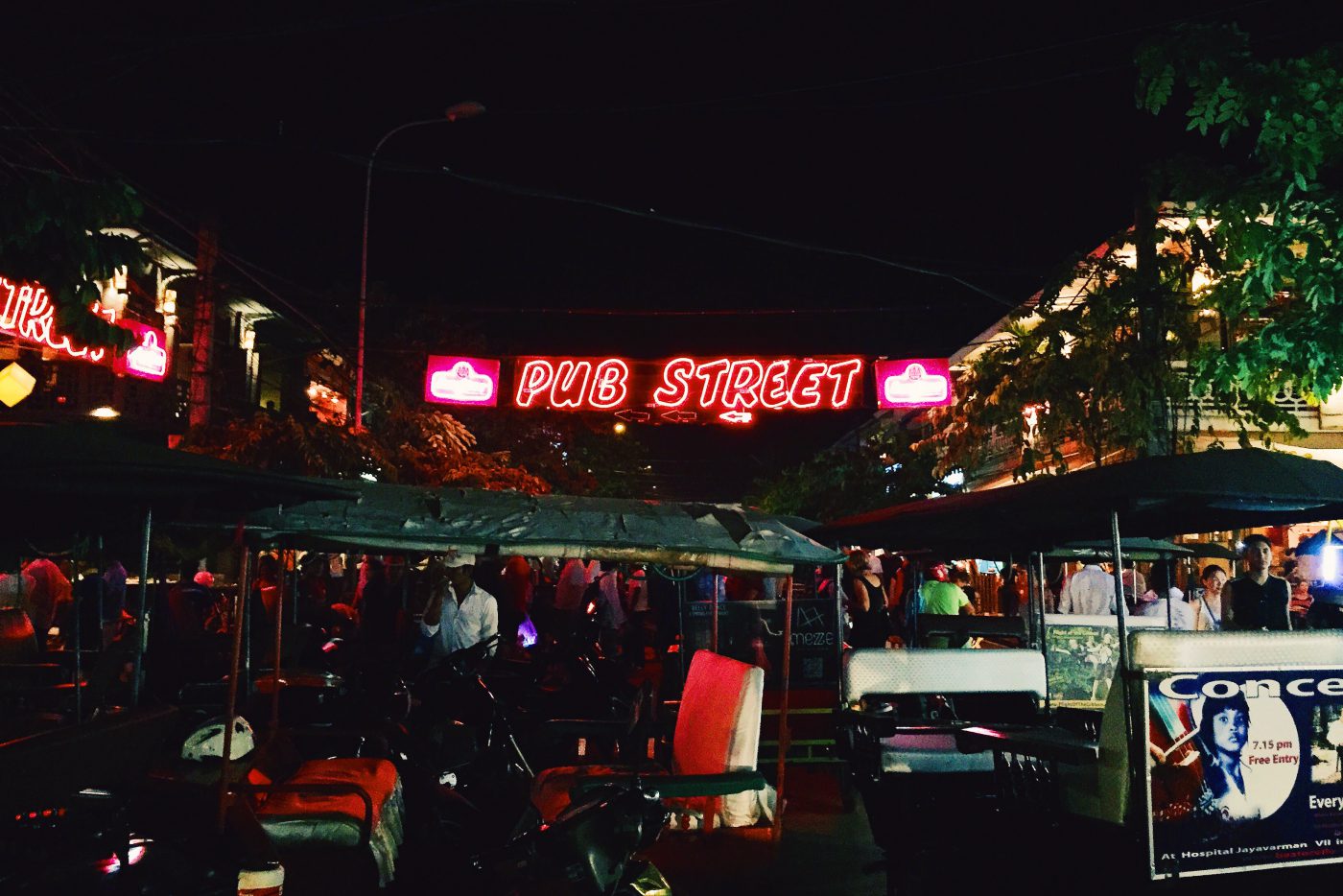 I love Siem Reap. If anyone is reading this post because you're considering either visiting Siem Reap or running the half marathon there – just do it. If you can do both, that's even better.