It's true what people say about your first visit to New York City. It's overwhelming, amazing, intimidating, and endearing all at once. During my week in NYC, I was constantly surprised and learning things about the city. So I decided to share my NYC stories with you here! Hopefully, those of you who are visiting NYC for the first time will find my anecdotes useful – and I hope New Yorkers reading this will at least find it a little entertaining to see the city from a newbie's perspective.
Here are 8 of my NYC stories:
1. The one where she mispronounced "Houston"
Let's start with the most surprising one, to me anyway. Out of all the items listed in this post, this one gave me the most existential crisis. I've been pronouncing Houston wrong all this time. English is my second language, but at this point, I've been learning and speaking it for over two decades, how did I not know how Houston is supposed to be pronounced?
Well, it turns out I didn't need to feel so bad – the Houston referred to by New Yorkers and the Houston in Texas are totally different. Unlike the city in Texas, "Houston" in New York City is pronounced "How-sten" and is referring to the major street in Manhattan which runs from east to west. It is named after William Houstoun, a prominent American lawyer back in the 18th century, whose last name could also be spelled as Houston. I guess I can see how it's pronounced that how-sten now.
And because Houston street is such a major street in Manhattan, it became a boundary of prominent areas in New York City and a popular point of reference. It's common to refer to an area as SoHo (South of Houston) and NoHo (North of Houston).
Pretty neat, huh? I'll talk more about this NYC naming later.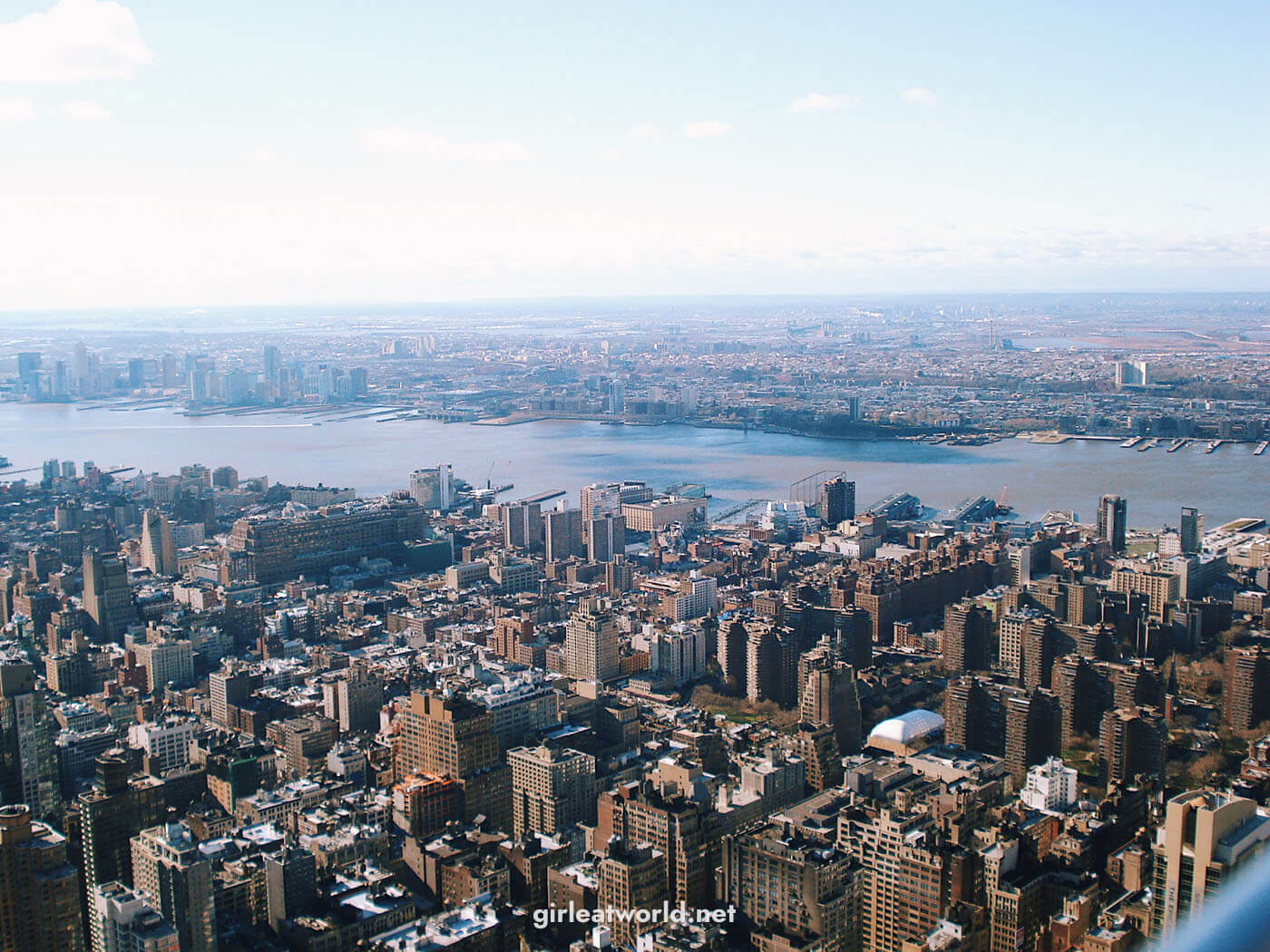 2. The one where she didn't speak Train conductor
What kind of NYC stories post doesn't involve the subway, right? So here's one for you.
New York City subway… fascinates me. I live in Singapore, a city-country known for its impeccable cleanliness and efficiency. I admit I am spoiled and have been conditioned to expect certain things from public transport: One, I expect trains to come every 2-4 minutes. Two, I expect that I'll be stepping into a train car so clean you could probably eat off the floor.
All of that expectation goes down the drain with New York City subway. For one, after all the things I've witnessed, there is no freakin' way I'd touch anything in the NYC subway… let alone eat off the floor.
And I hope you never have to encounter train reroutes in NYC because as one of my Instagram followers told me, "they can be downright algebraic". Although I doubt you can escape it since the train always seems to be under construction.
On my first day in NYC, I had no idea train reroutes were even a thing. I was happily taking the subway downtown on what I thought was a regular journey when the train conductor suddenly mumbled… something into the loudspeaker. Half the train then proceeds to get off at the next stop. I froze because I had absolutely no idea what just happened and I can't imagine how anyone could have understood that half-mumbling half-static sound that just came out of the loudspeaker.
I didn't want to be the one asking, everyone else seemed to know what was happening. But thankfully, just as I was about to open my mouth, I was beaten to it by a girl who looked equally as lost as me.
"Can anyone tell me what's happening?" she asked confusedly, followed by a chorus of answers from the rest of the passengers, and a sigh of relief from me. It turns out this train will be skipping some stops ahead due to repair works, and if you're planning to get off at those stops, you'll need to alight here and wait for the next train.
And there are ALWAYS repair works going on in NYC, so stay alert, read the signs, and use apps like Citymapper to monitor train status.
PS: There is no data service in between stations in NYC, so you need to have the apps loaded before you board!
3. The one where the traffic lights are merely a suggestion
Here is the thing that made me the most anxious about NYC – when the traffic light is red, pedestrians don't just wait patiently on the sidewalk. Instead, they'd spill out onto the street and on the zebra crossing. And at the next gap between cars, they'd take the opportunity to… jaywalk.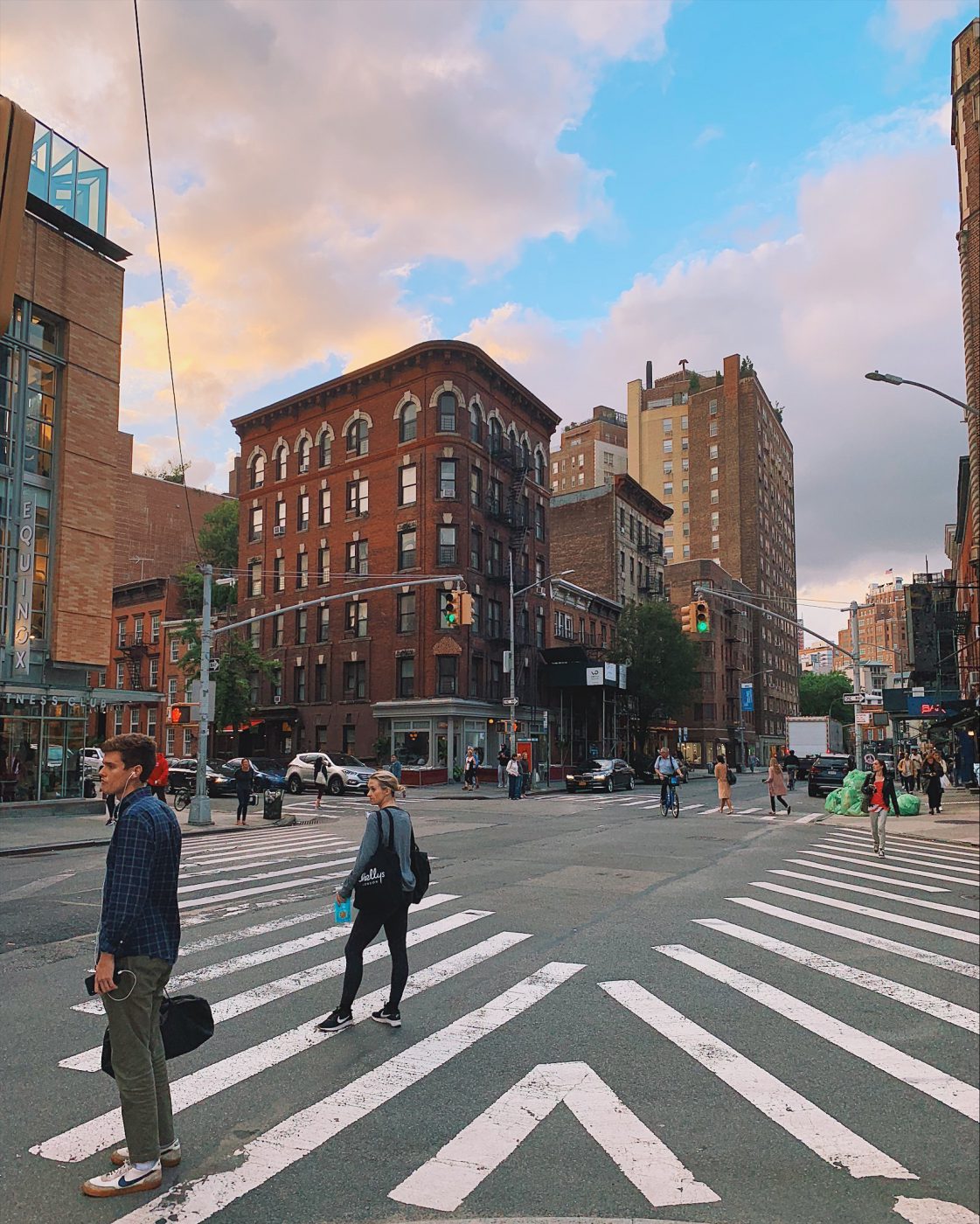 Jaywalking was always frowned upon in all cities I've lived in thus far. In Singapore and LA, it is seen as dangerous and downright illegal. So given how I've been raised, I tend to take jaywalking seriously. But in NYC? None of that matters. New Yorkers do not just "jaywalk", but they do it with such conviction you'd think jaywalking laws don't exist.
(And for the most part that's actually true in New York – you won't really get in trouble for jaywalking)
Speaking of walking – the pedestrian scene in NYC can be… intimidating, at first.
On my first day in NYC, within the first few hours of walking on the street, I had:
Gotten yelled at for standing at a corner trying to take a photo. Apparently, in NYC, everyone walks fast and with a purpose so if you slow down ever so slightly, you'll piss someone off.
Got screamed at by a biker for crossing the street without looking to my left. This one's my fault though, I tried to jaywalk but I hadn't yet learned how to jaywalk like a New Yorker. And as it turns out, the screaming was for good reason – pedestrians HAVE been killed in bike crashes in NYC.
But all that aside, please don't let my stories scare you. Walking in NYC gets easier after the initial adjustment period, and it remains my favorite mode of transport. You see so many interesting things when you walk in this city.
And yeah, I did start jaywalking too after a day or so (Don't tell the Singapore government!), although I definitely need more than 9 days to learn how to do it so confidently.
4. The one where she learned about Alphabet City
I was hesitant to add this one to the list because… I feel like New Yorkers will definitely laugh and roll their eyes at this newbie. But in the end, I had to include this because I just LOVE how neighborhoods in New York get their nickname!
For example, there is TriBeCa which refers to the "Triangle Below Canal Street". Then there is DUMBO, which is an abbreviation of "Down Under the Manhattan Bridge Overpass". There is also SoHo, short for "South of Houston Street" and NoHo, for yes you guessed it "North of Houston Street" and then NoLiTa for "North of Little Italy".
Anyway, Alphabet City kinda works the same way. The area gets its name because the streets here are named Avenue A, B, C, and D.
Seriously, how cute is that? I looooove this naming system! It's so endearing.
5. The one where the city constantly steams (and it's totally normal)
When I first saw that orange-white steam stack in NYC, I thought something bad had happened. Why is there so much steam coming from that striped tube, is there a fire, and is everything going to be okay??
Turns out the steams are coming from the city's heating system. Underneath Manhattan, there is a complex service pipe that contains hot steam. This steam is used for various important things in NYC – from everyday stuff such as heating (and cooling) a building and dishwashing at restaurants to controlling humidity at museums to preserve the arts.
When there is a leak on a service pipe, or if rainwater from outside touches the (extremely hot) pipe, it creates thick vapor that sometimes seeps out of the manholes. This is a fairly common occurence. A company called Con Edison manages the service pipe in NYC, and they'll put a steam stack over the leak to vent it up so that doesn't block traffic or accidentally burn someone on the street.
6. The one with the Matzo Ball Soup obsession
On this trip to NYC, I discovered my love for Matzo Ball Soup. And by that I mean I was obsessed. I was only in the city for 9 days and I had Matzo Ball Soup three times – at Katz, at Sarge's, and at 2nd Ave Deli.
It might not look much, but what made me so obsessed with Matzo Ball Soup is exactly that – the utter simplicity of the dish. It's very similar to Chicken soup and it's very comforting on a cold day. I also loved the soft crumbly texture of the Matzo ball. It's just so easy to eat!
7. That one where she walked "100 blocks"
On my first day in NYC, I met up with a friend. After I sent her my location, she told me she was about 10 blocks away and that she'll walk over to me. I was like "uh, maybe I can call an Uber?" because 10 blocks just sounded so damn far in my NYC noobie head.
I quickly learned the blocks in NYC aren't that far apart, so 10 blocks translated to be just about 10 minutes of walking.
Fast forward to my last day in NYC, I've run out of my unlimited Metro pass and I was too cheap to pay for the single fares (it's almost $3 per ride!). I ended up walking 100 blocks that day, from the top of Central Park down to Penn Station. I guess I finally got the hang of New York after 9 days 😛
8. The one where she was inundated by NYC recommendations
As soon as I told friends I'm going to New York City, the recommendations just started rolling in and never stopped. I'm incredibly thankful for the recommendations, but I actually experienced something I now call "recommendation fatigue". After a certain point my brain just shut down and I just couldn't process any more NYC recommendations.
But after visiting the city, I can see why everyone has their own NYC recommendation. There is just so much to do in this city. And with that said, it's now it's my turn to inundate YOU with my NYC recommendations! 😀 Check out that link for recommendations on what to eat, what to do and travel tips for first-time visitors to NYC.
Alright, that's all of my NYC stories. Please comment below to let me know what you think!
(It's kinda funny, I've never lived in New York but writing this post really made me miss the city. I'll be back for sure…)
Are you going to NYC for the first time? If so, you might want to check out my NYC itinerary post, tailored for first-timers!