Earlier this year in May, I spent 16 glorious days in the land down under. I had previously been to Sydney and Melbourne, but this time around I was heading to uncharted territories – The Northern Territory of Australia, also known as "The Outback". I love exploring nature so I really looked forward to this trip – and it did not disappoint. This post is all about Darwin, the city known as the gateway into Northern Territory.
This post is the first of a series of posts on the amazing time I had in the Australian outback! You can check out 'Northern Territory' tag to see more posts from the outback and 'Australia' tag for any posts I will be doing in Australia.
What is Darwin like?
My first touchdown in Australia is Darwin, a small city at the northern tip of the Northern Territory. Coming from Singapore, Darwin feels like a very small and quiet city. Most people only come to Darwin as a transition to the nearby Litchfield and Kakadu National Park, and that's pretty much why I was there as well.
However, it's still a charming little city and I had fun exploring what it has to offer!
The Weather in Darwin
The Northern Territory, especially Darwin, is very close to the equator. Therefore it shouldn't come as a surprise that the weather here is close to that of the tropical countries, meaning it was pretty hot all the time and the sun is very strong. Please bring sufficient sunscreen, proper sunglasses, a big hat, and light coverage to shield yourself from the sun's rays.
But fear not, as you go down to the more central Australian part of the Northern Territory, the weather eases up and it even gets pretty chilly – I will describe this in my later blog posts when appropriate.
Where to stay in Darwin
I stayed at the Darwin YHA which is consistent with the type of accommodations I would normally choose for myself when traveling solo (I'm a huge auntie so I like to stay in backpacker hostels and budget hotels).
I found the location to be very convenient, right on Mitchell Street, and close to the city center as well as other attractions. Darwin isn't a very big city, to begin with, so any accommodation would have been just fine as long as you are staying along Mitchell Street.
Getting Around in Darwin
There are multiple bus lines around the city which makes it fairly easy to get around. The bus ticket works on short-term or daily – $3 for 2-hour unlimited bus rides or $7 for a daily pass. Both can be bought straight from the bus driver. Then for your next ride, you just have to keep the paper ticket (which will state the expiry time) and show this to the driver.
If public transport isn't your cup of tea, you can try Darwin Big Bus Hop-On Hop-Off Tours, which will take you to the highlights of the city while learning some history around it.
I think you can also get a taxi but I didn't see very many of those around.
Arriving in Darwin
I live in Singapore which is actually very close to Darwin, an easy 4-hour direct flight with Jetstar. From Darwin Airport you can get an AU$15/way airport shuttle which will take you to your accommodation in town. I booked mine in advance at Darwin Airport Shuttle, but I think you can also just pay the driver. Keep in mind if you are buying a round-trip ticket, you must inform them at least 24 hours before departure pick-up time.
Things to do in Darwin
1. Walk along Mitchell Street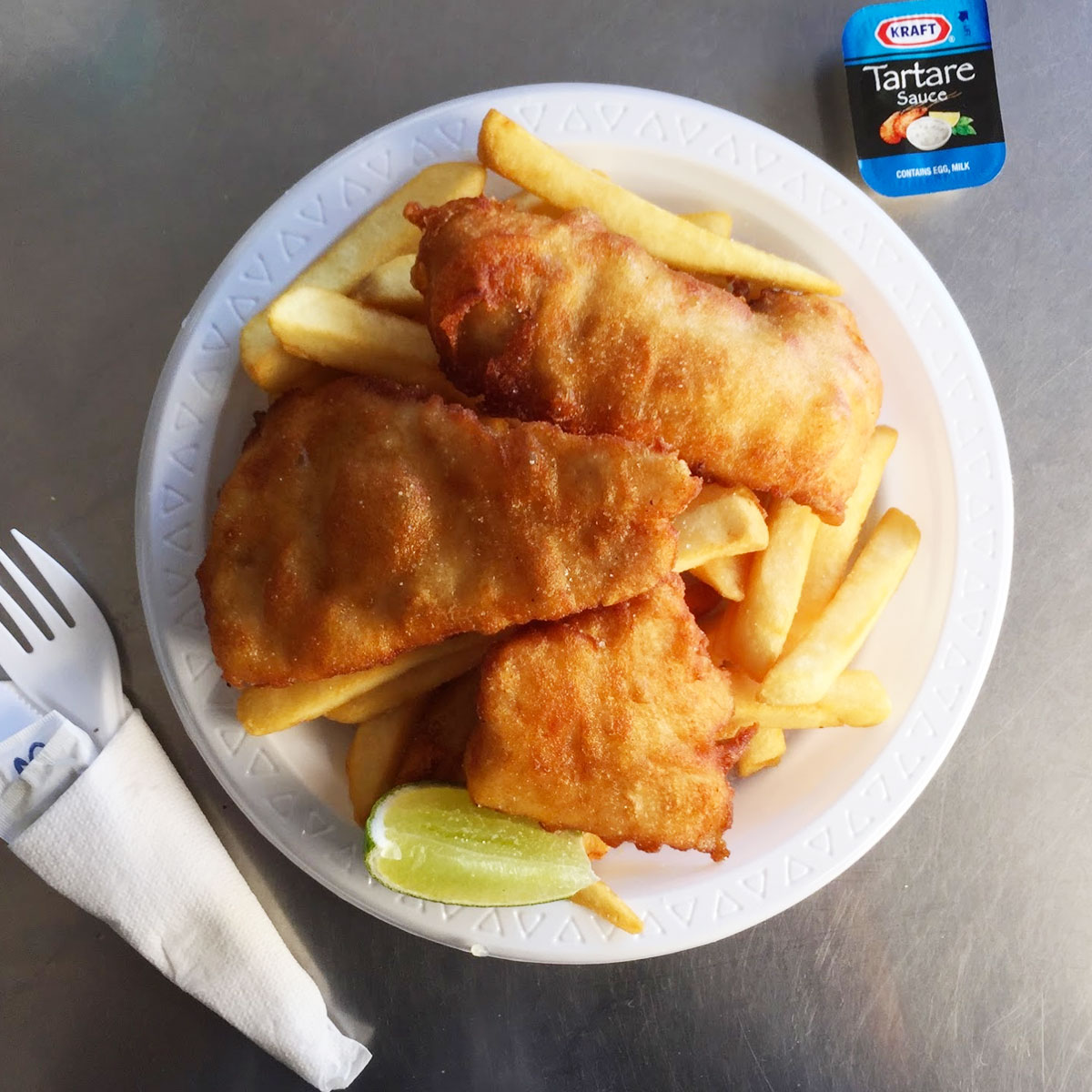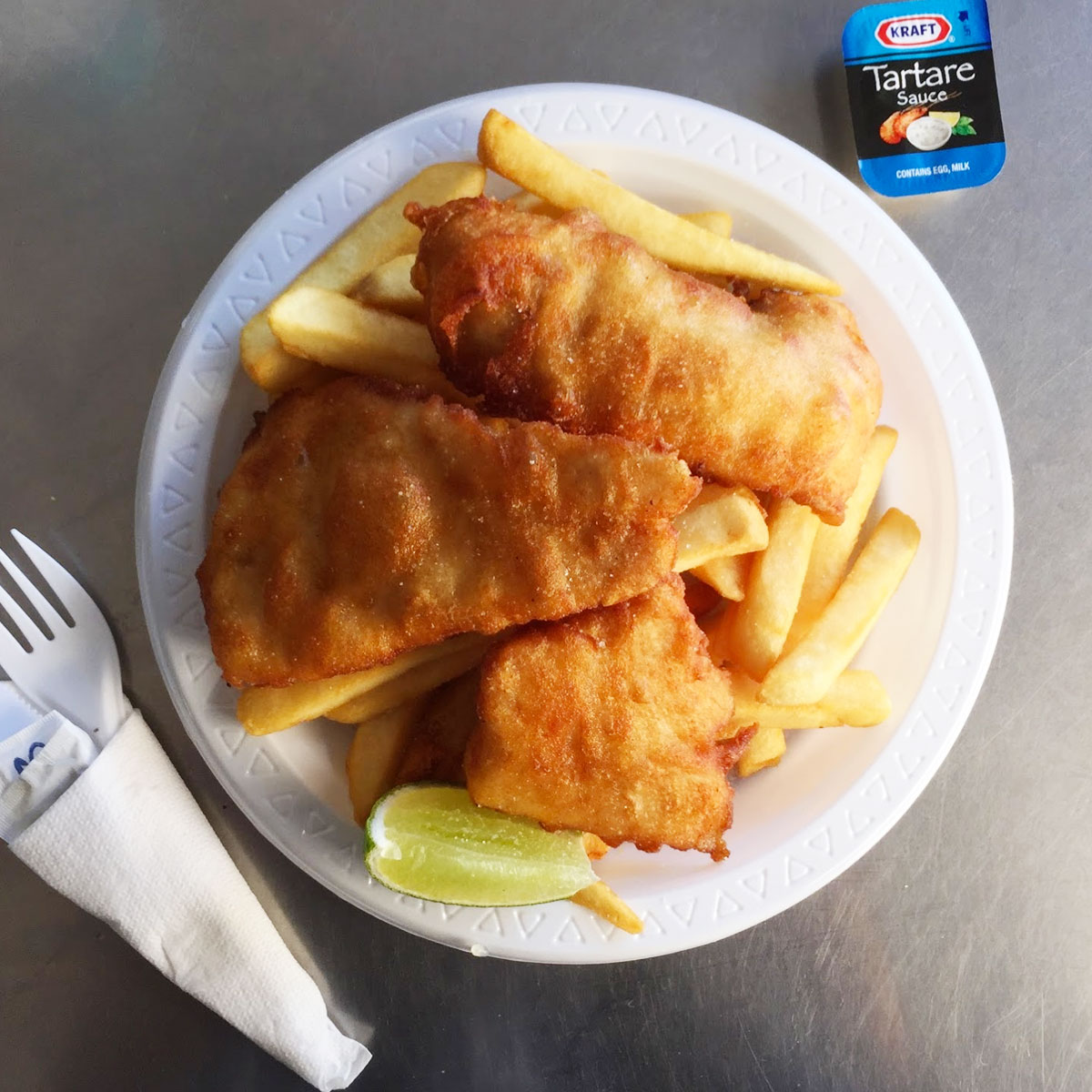 Mitchell Street is the main street of downtown Darwin so chances are you'd already be staying here. There are tons of restaurants and pubs along this street, and a Coles supermarket just in case you need something last minute (sunscreen! wet tissues! bug spray!).
For the authentic Australian experience, I recommend getting the Barramundi Fish & Chips at the small stall next to Coles. Barramundi (aka Asian Sea Bass) is a type of white fish but it's much more meatier and tender than the ones I'm used to.
2. Visit the Museums
There are a number of museums to visit in Darwin. The only one I went to and would recommend is the Museum & Art Gallery of the Northern Territory (MAGNT). It's free admission and provides decent information on the northern territory region and history of Darwin, which was nearly destroyed by a terrible cyclone back in 1974.
There is decent Wi-Fi coverage throughout the museum, always a plus for a traveler with a limited data connection.
3. Crocosaurus Cove
The Northern Territory is pretty much synonymous with crocodiles so I highly recommend giving this place a visit if you have the time. It's conveniently located along Mitchell Street too! You can pre-buy the ticket for Crocosaurus Cove here for a cheaper price.
In Crocosaurus Cove, I saw many different types of Crocs ranging from tiny ones to giant Crocs that grow up to 5m from head to tail. You can also do the Cage of Death where you get in a cage with one of the big crocodiles, allowing you to feel as if you are swimming with them underwater. I didn't do this part though since it's pretty pricey. The tank actually already provides a 360 view of the Crocs, so you can already see them clearly.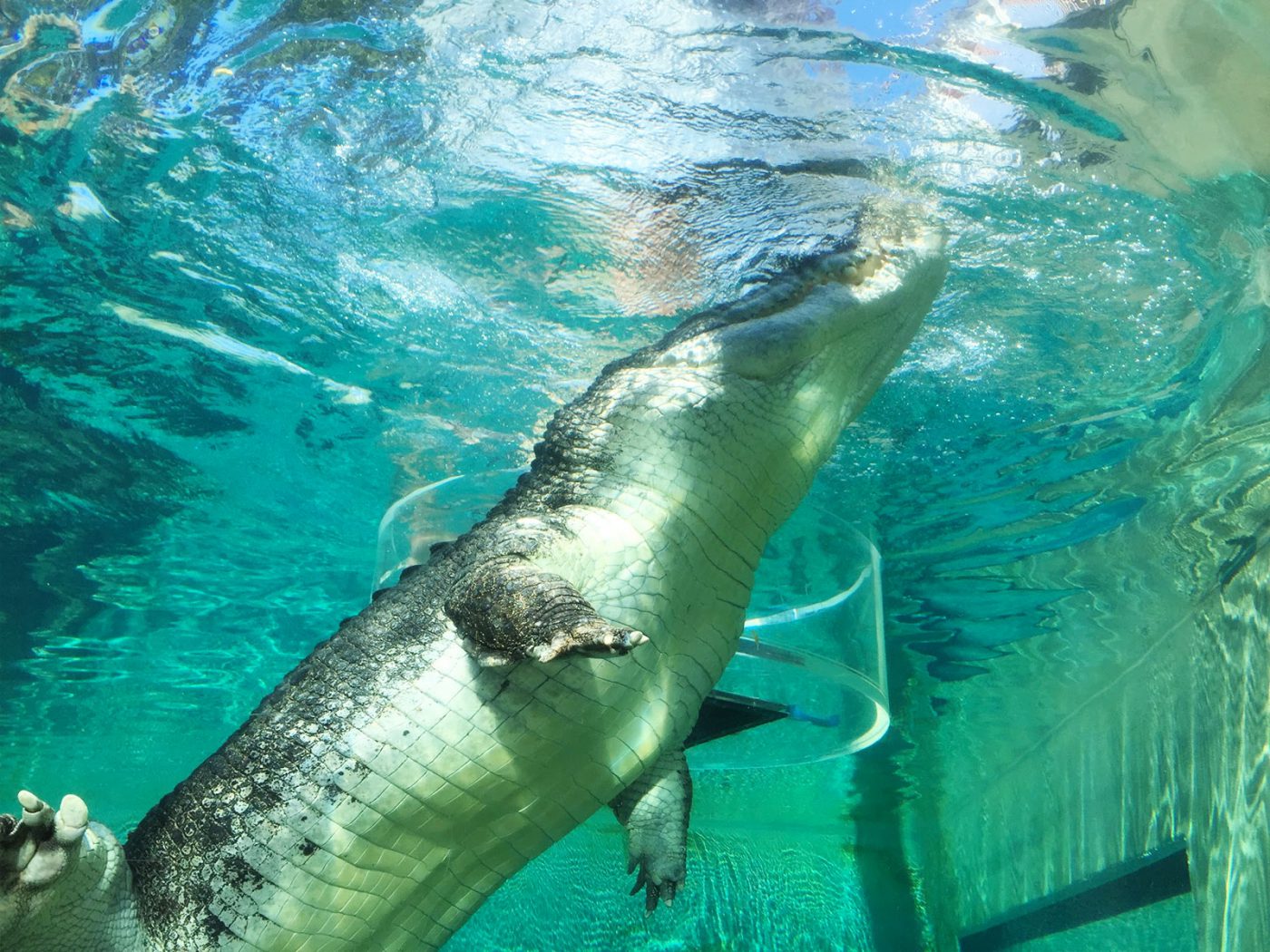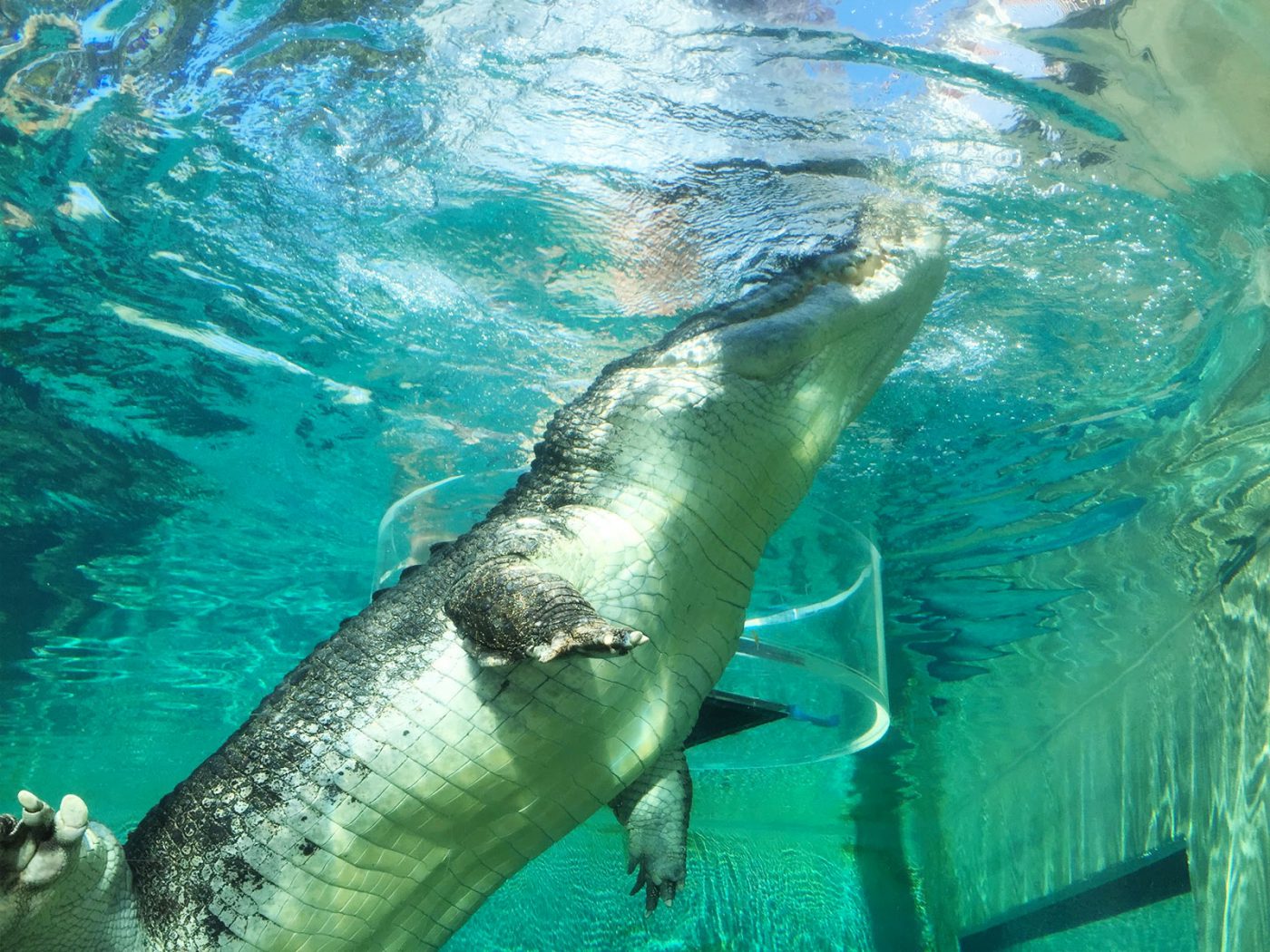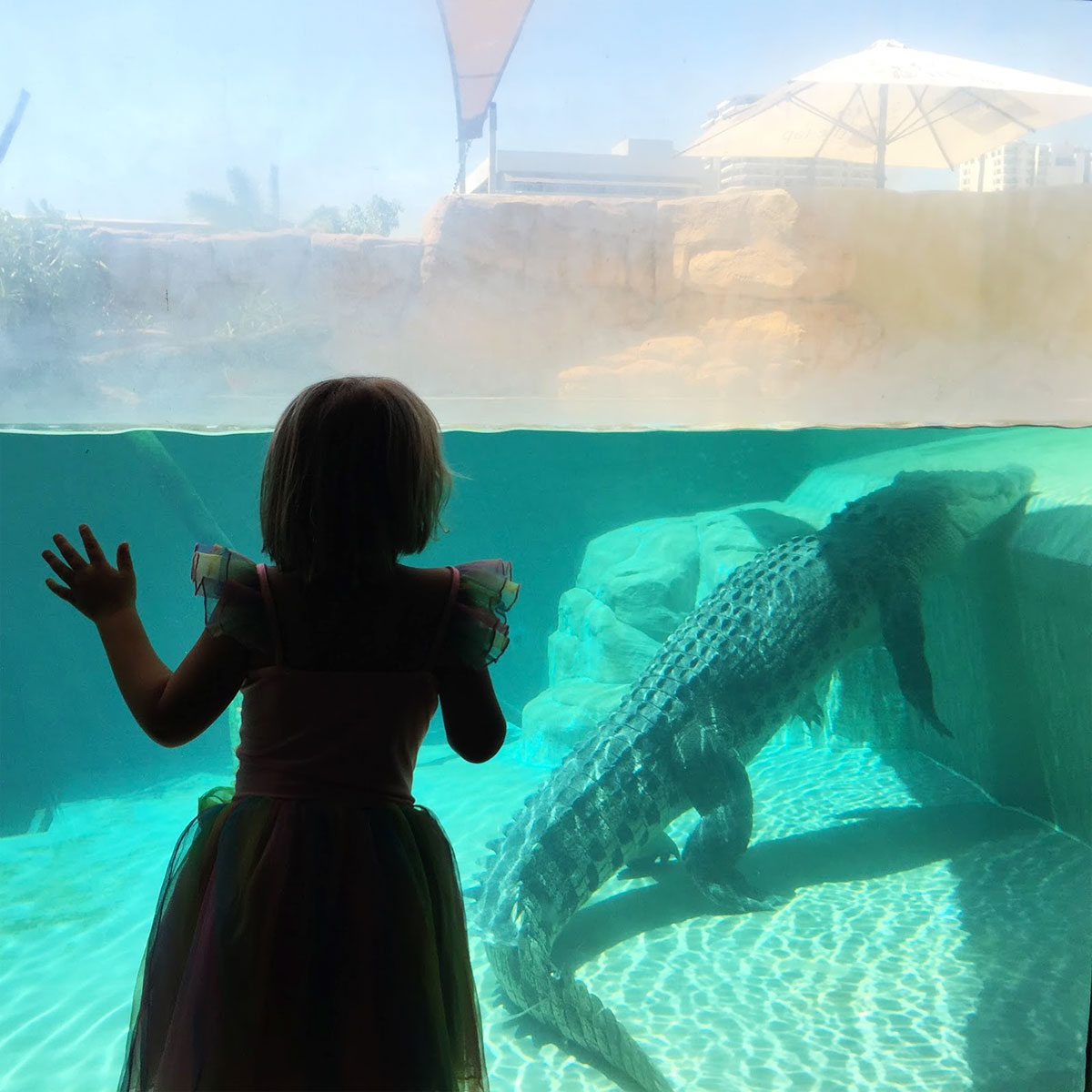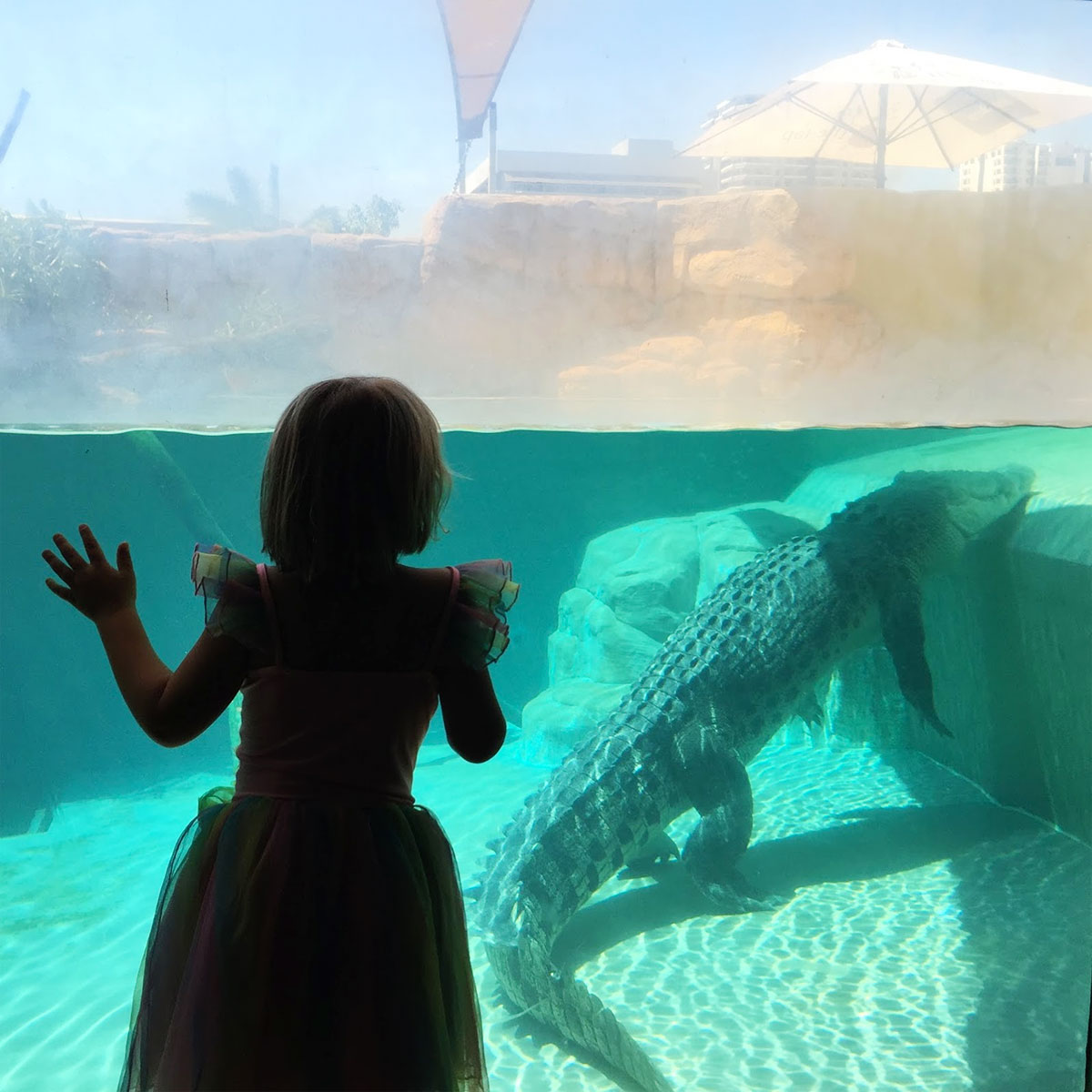 I got the VIP pass, which got me a private tour of the Crocs cage. And since I arrived at lunchtime (their lunchtime i mean), I got to feed one of the big Crocs too!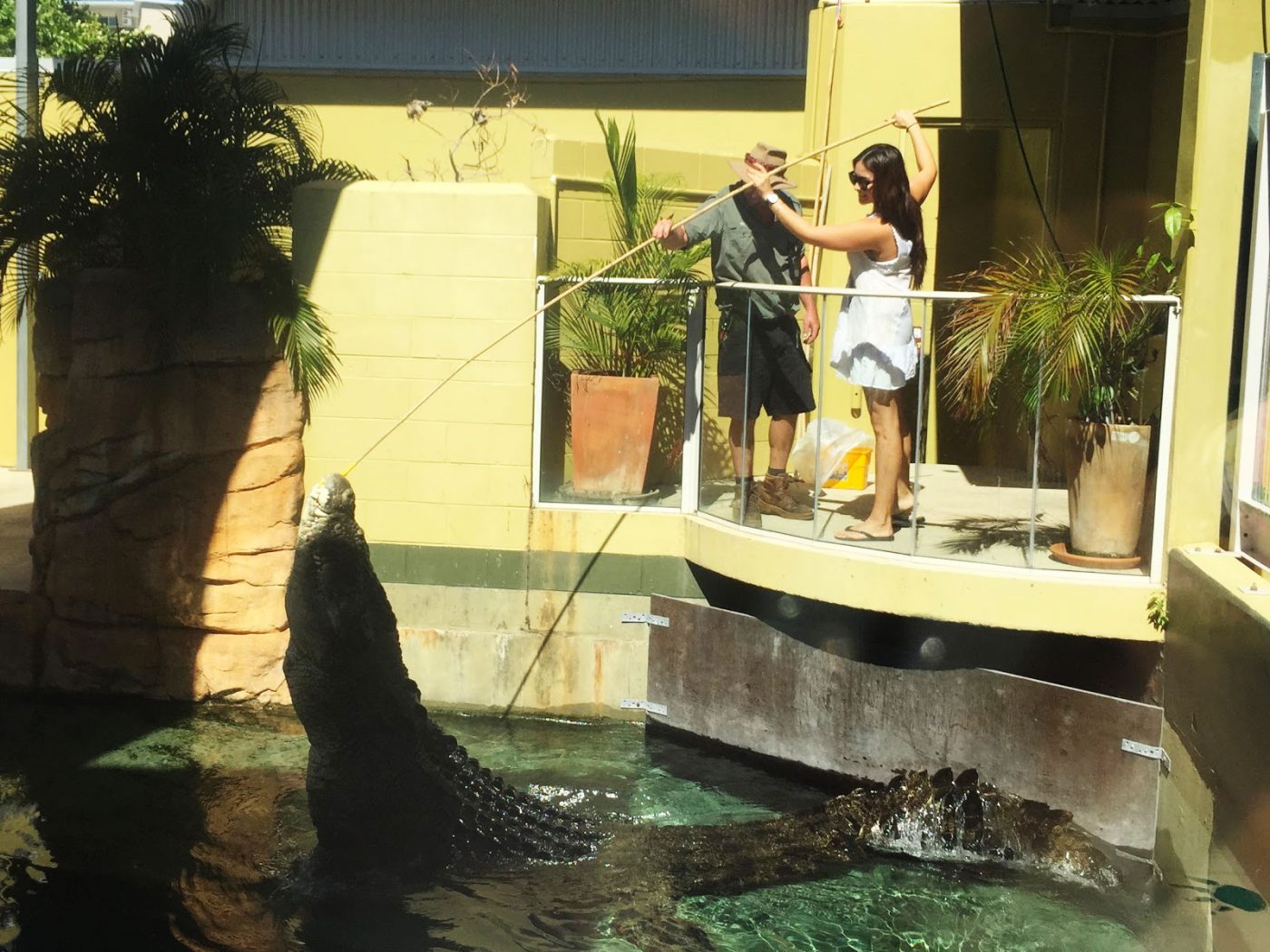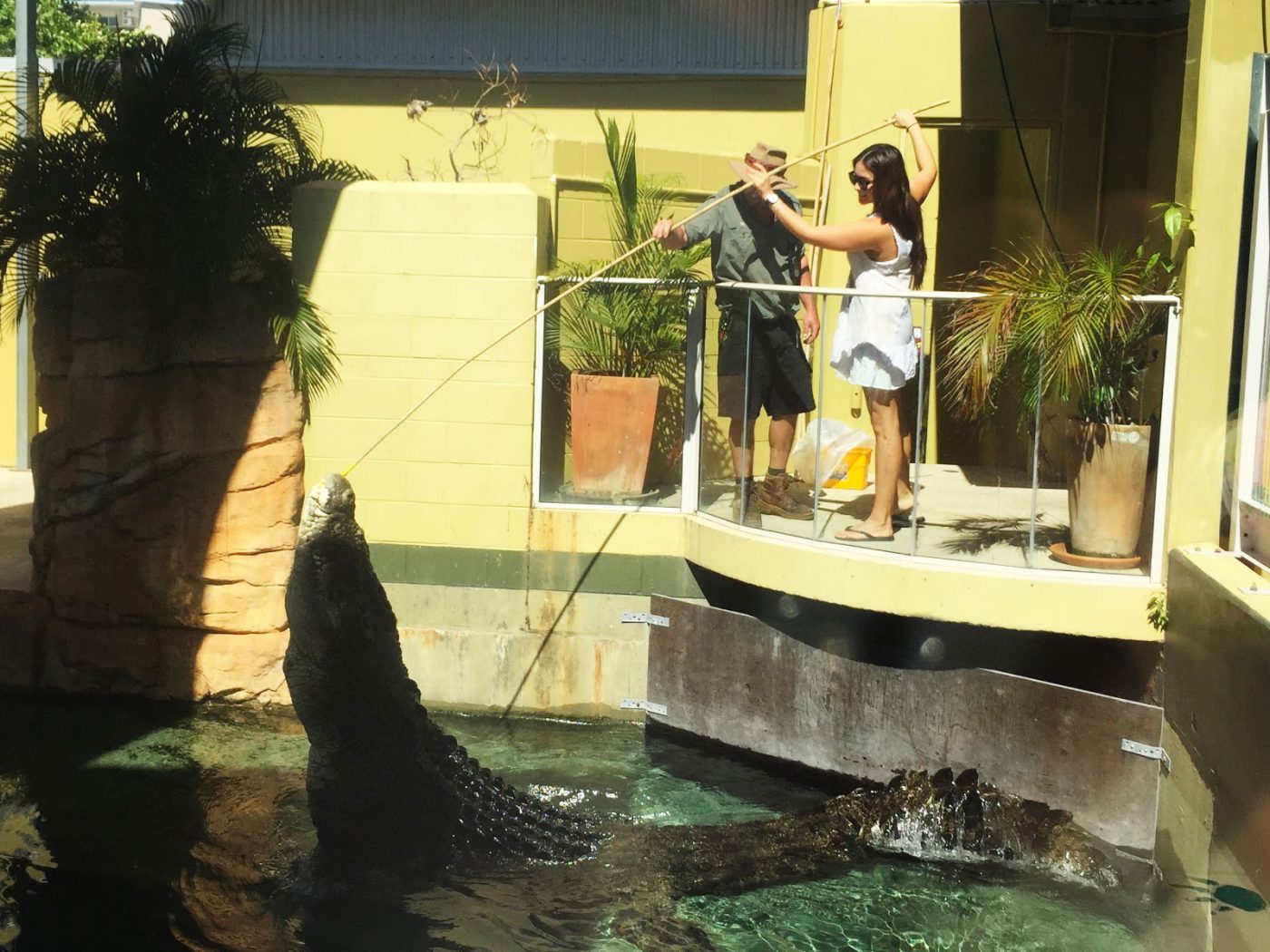 Aside from the Crocs, there are also plenty of other desert animals to look at. With the VIP pass, I also got a private tour in the desert animal section, where a very knowledgeable and experienced guide went around to point out things that I normally would have missed as well as other information relevant to the animals. I also got to touch and interact with small snakes, turtles, and lizards that are not normally available to the public.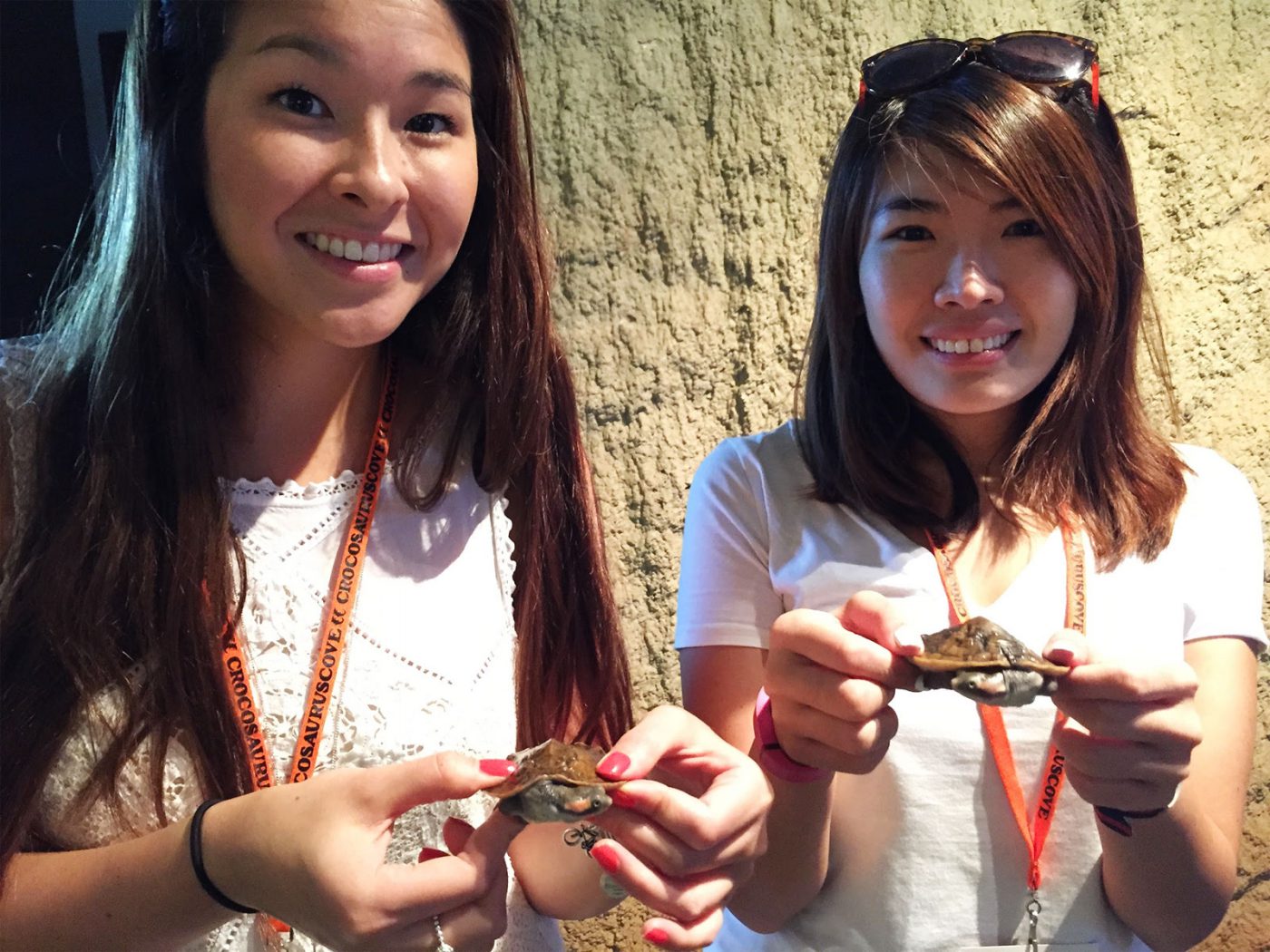 4. Mindil Sunset Market
One of the MUST-do things in Darwin is to go down to Mindil Beach during sunset time. It doesn't run all year long and not every day – only from the last Thursday in April until the last Thursday in October, every Thursday and Sunday. Check the Mindil Beach website to see any special events!
The market starts to bustle around 5 pm, so I recommend heading down then. This will give you time to check out the market before sunset.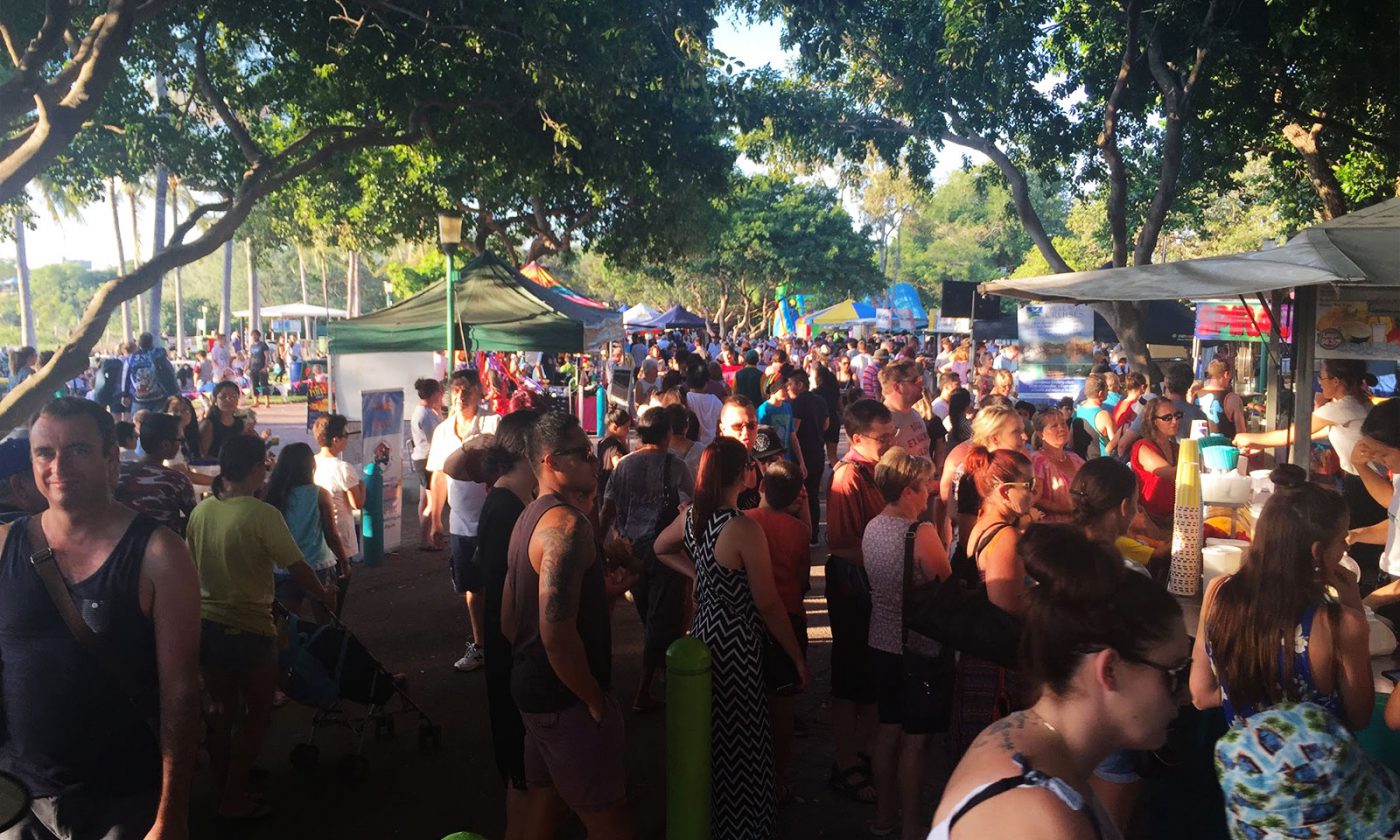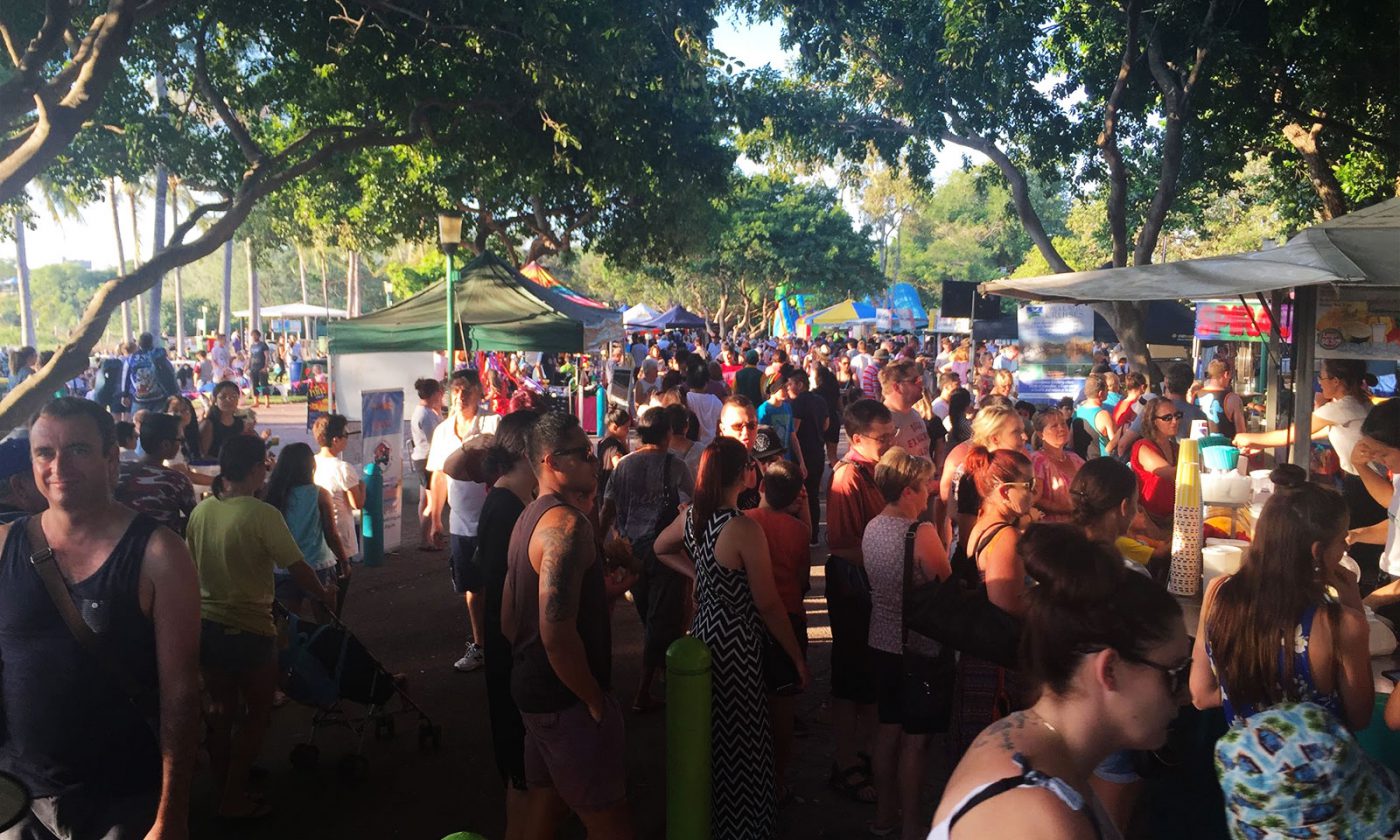 The market is HUGE. I walked around to check out a long stretch of food stalls. I settled on a crocodile burger (which tasted like minced chicken) and a small plate of fish and chips before I headed over to the beach to sit out for a spectacular sunset with Darwin locals. And really, you shouldn't miss the sunset. It was pretty epic and the atmosphere on the beach was amazing!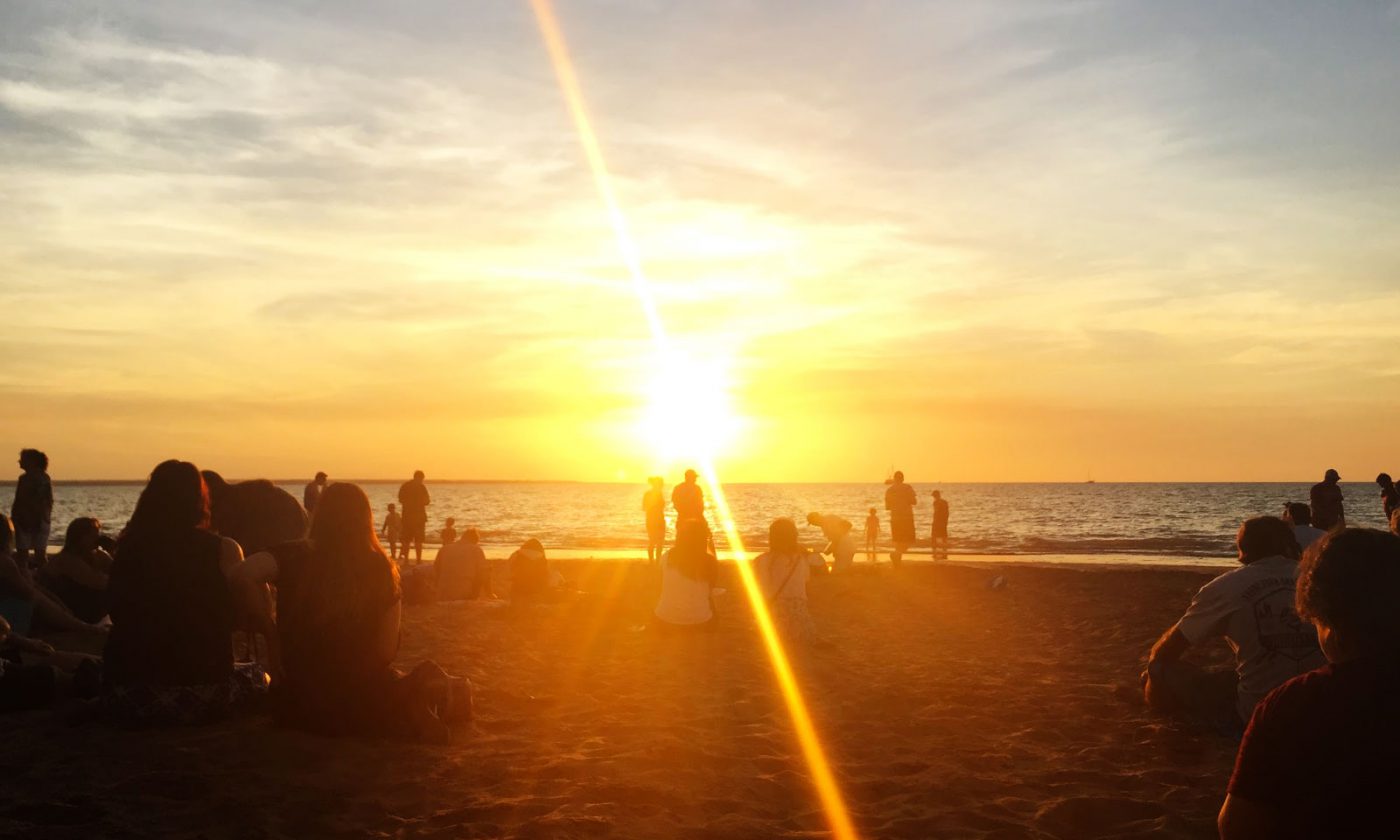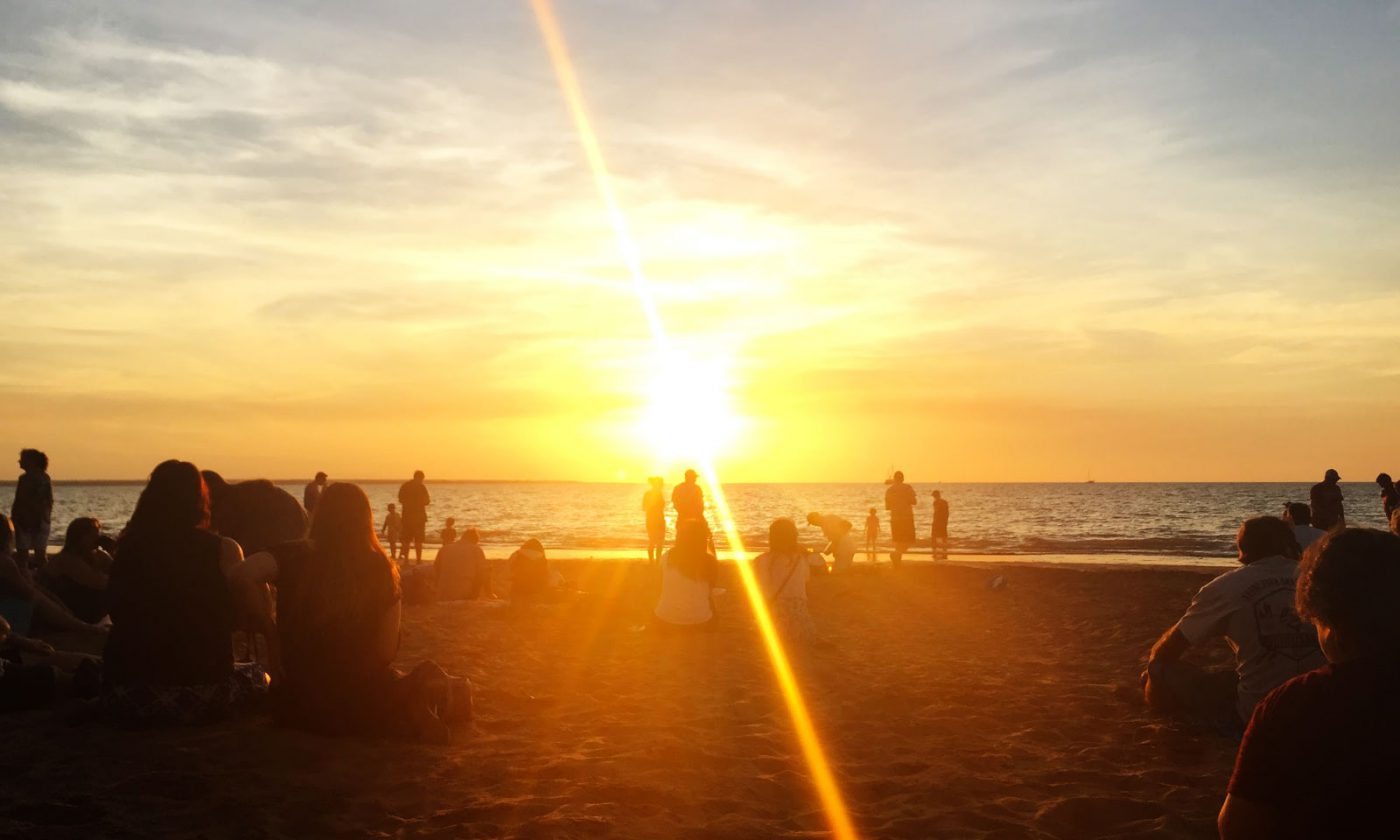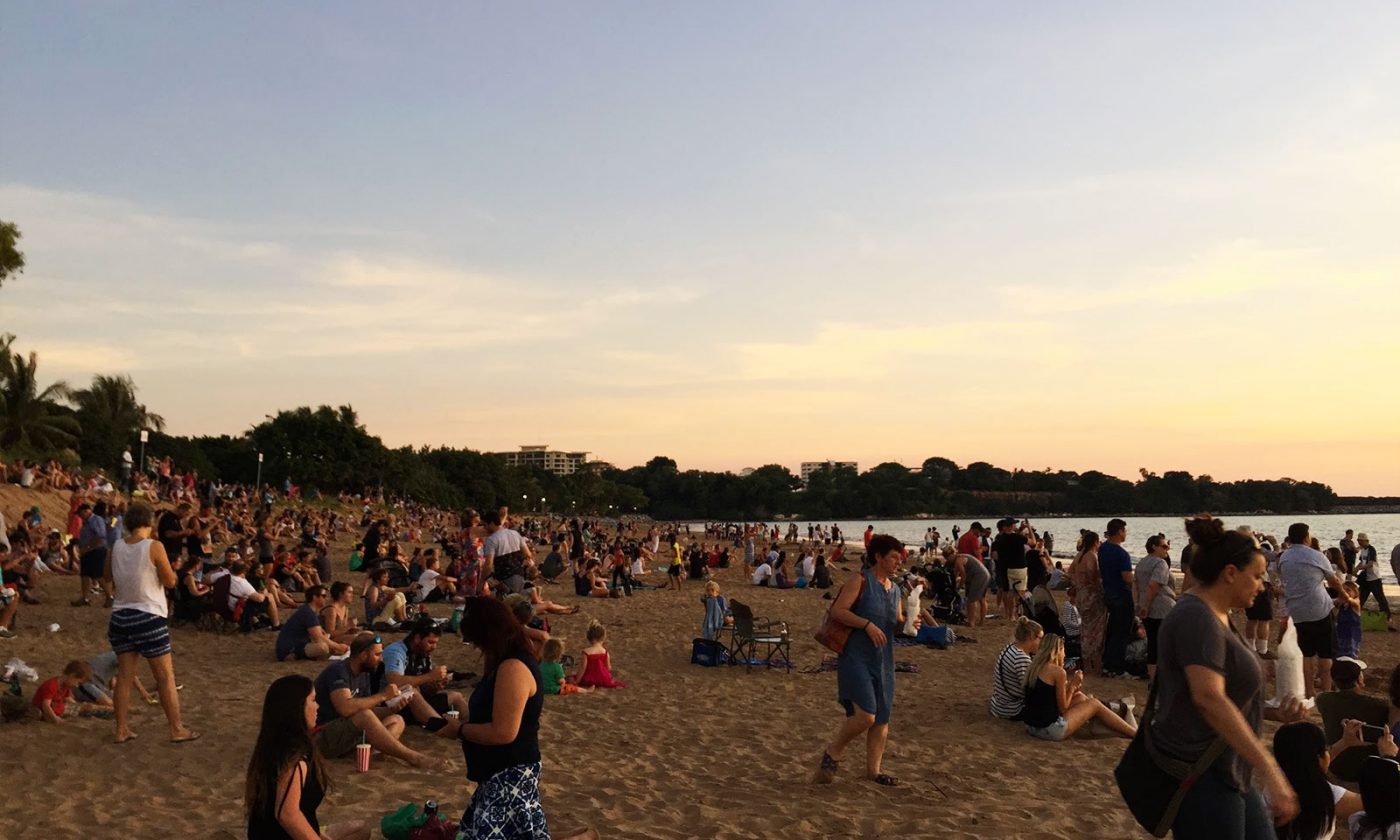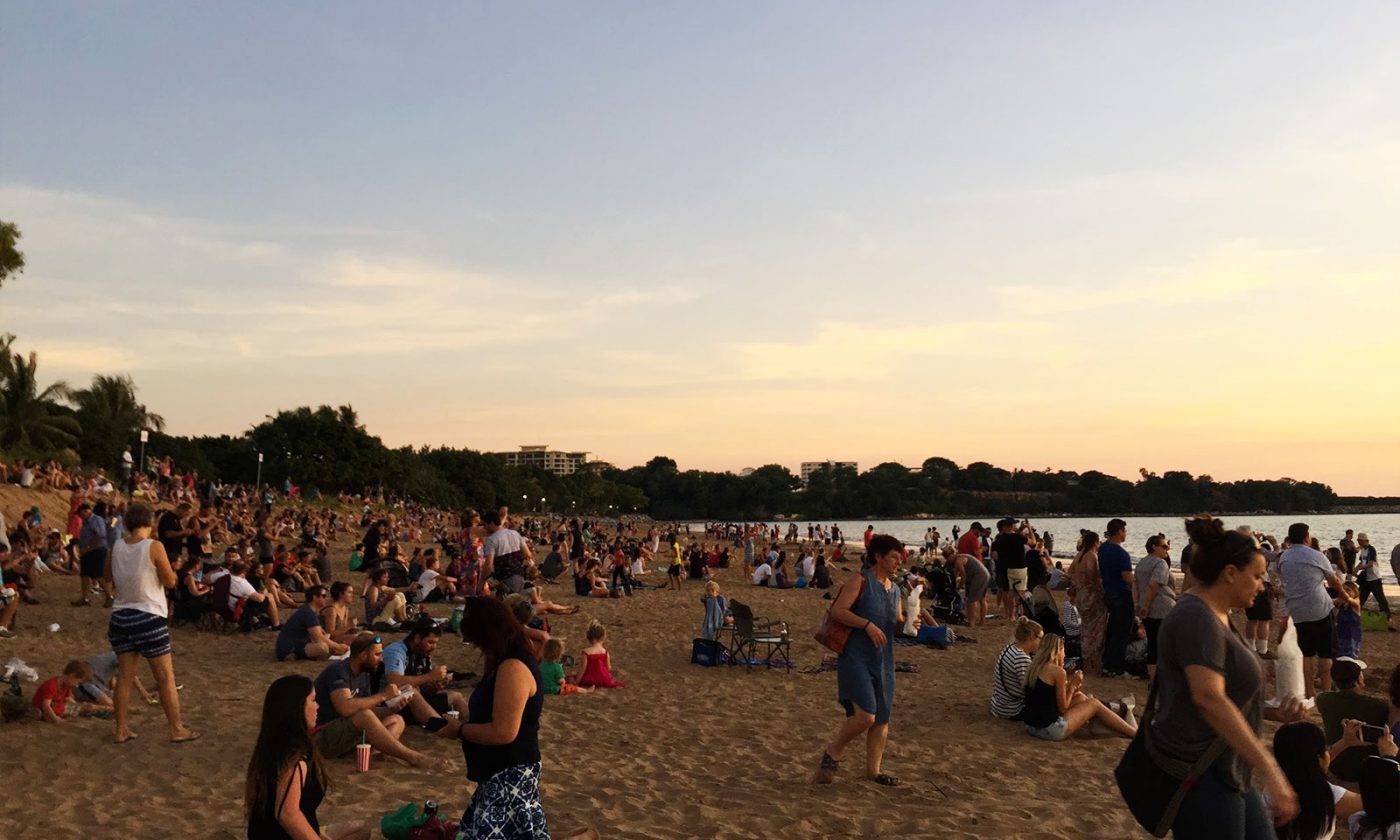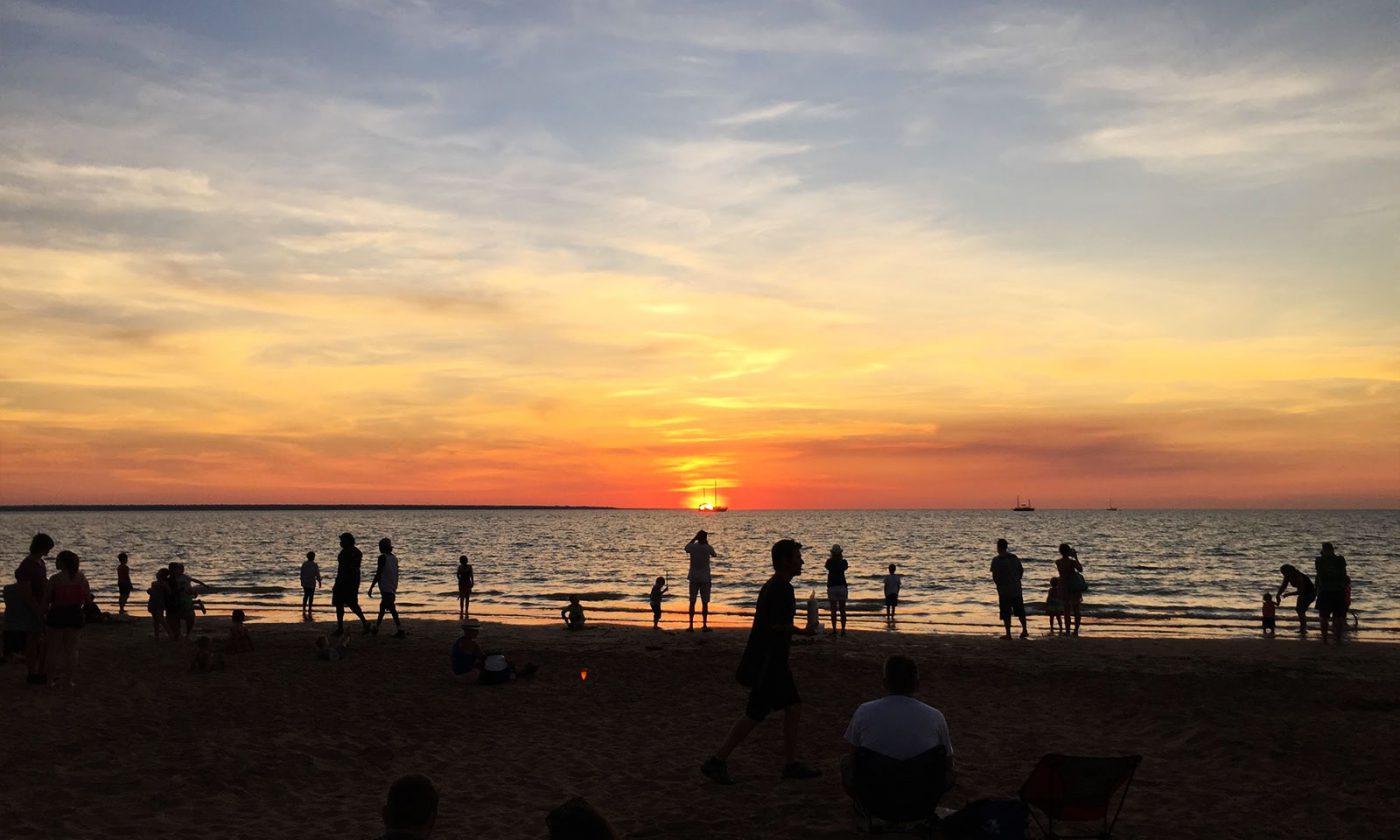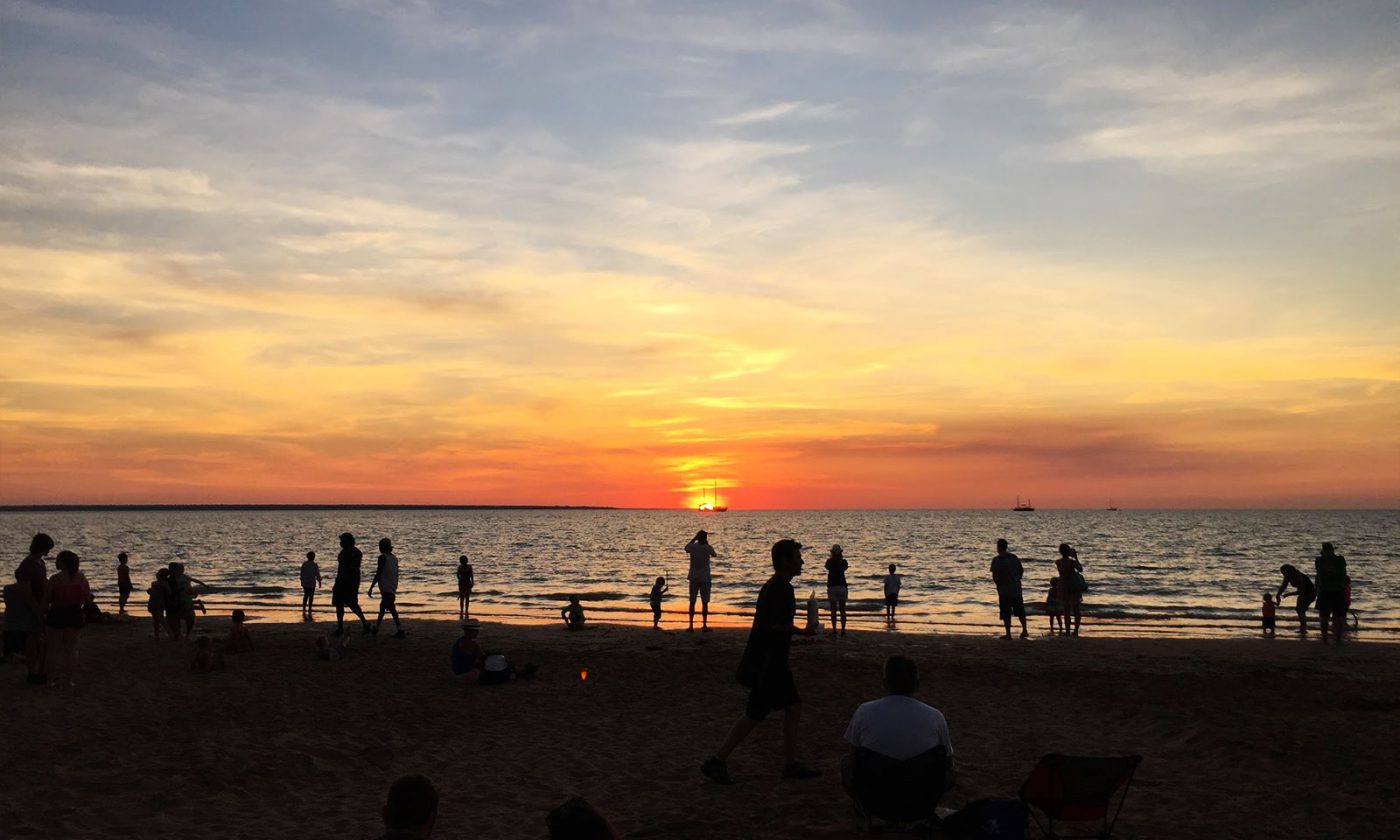 After the sun has set, I headed back to the market to check out local arts and crafts and a little bit more noms.
If you enjoy walking as I do, Mindil Market is very accessible – only 30 minutes walk from the city center. I ended up walking to and back from the market but if you don't want to walk, there are of course buses that will take you to and from the market as well.
5. Walk around the Bicentennial Park
One street over Mitchell Street is the Bicentennial Park. It's a long park that stretches over the waterside and provides a nice place to walk around and relax. I spent some time here reading a book and just checking out the park one afternoon.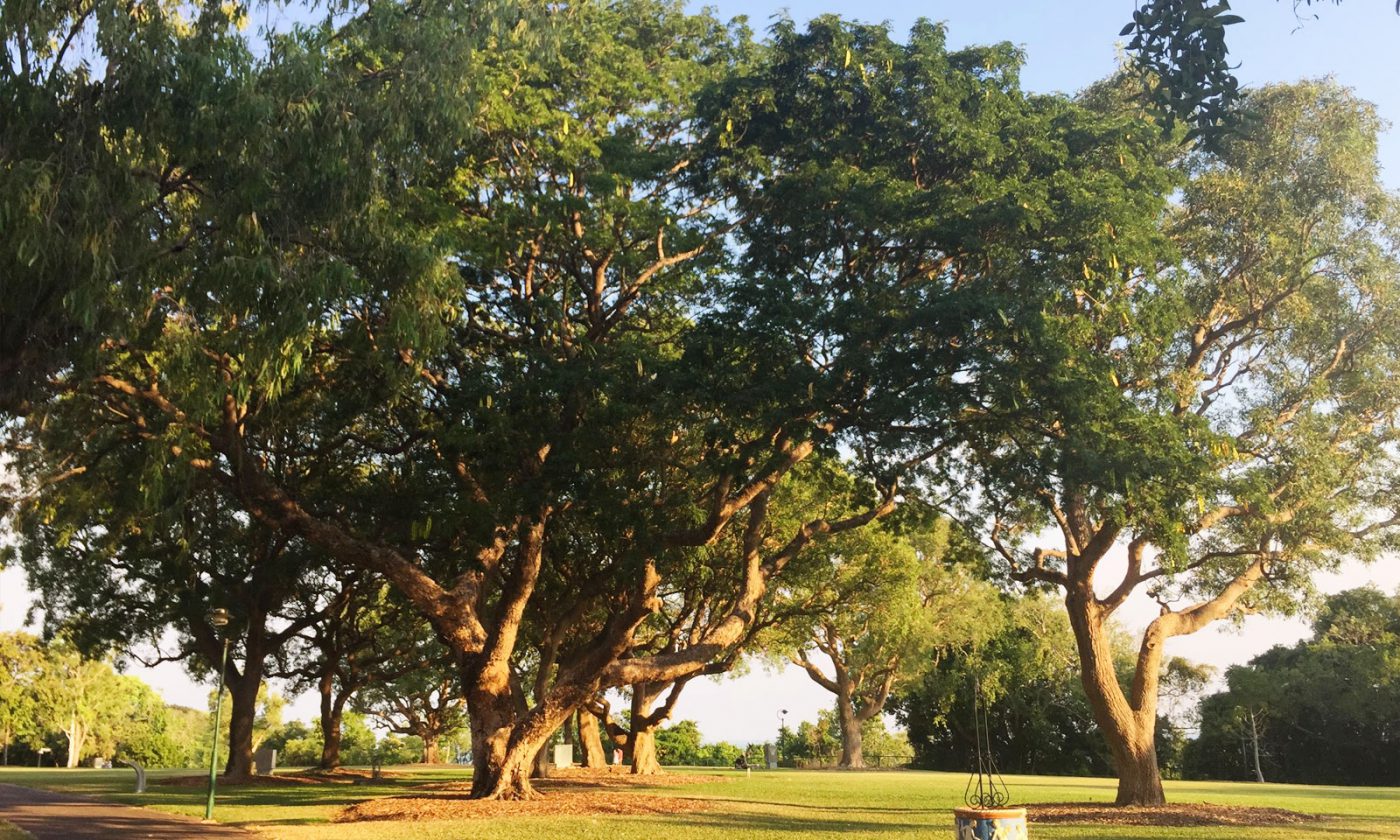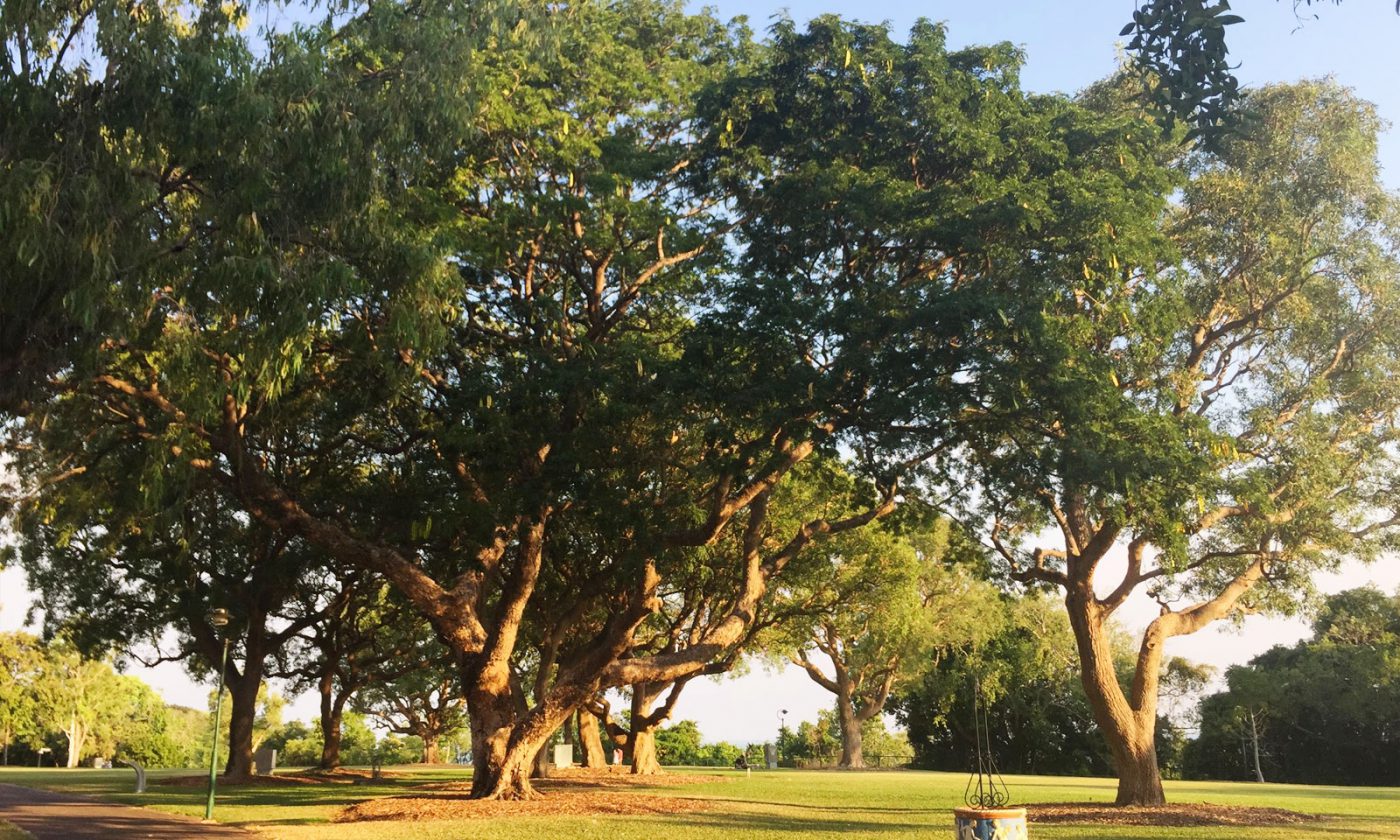 7. Visit the nearby Kakadu National Park and Litchfield National Park
As I've said before, most people end up in Darwin to explore the Australian Outback and its wonderful nature. It's easy to do that from Darwin! You can book a multi-day camping trip (which is what I did), or if camping isn't for you, you can simply book full-day tours. Here are some tours you can consider:
As for me, I decided to go on a 3D2N camping trip to both the Kakadu National park and Litchfield National Park. You can click on respective links to see my blog post on that!
Check out 'Northern Territory' tag to see more posts from the outback and 'Australia' tag for any posts I will be doing in Australia.
Note: I was a guest of YHA Australia meaning all accommodation and flights were provided to me free of charge. However, all opinions remain solely mine.