In one of my trips to Tokyo, I stumbled upon Daikanyama, one of the residential neighborhoods surrounding Shibuya. Daikanyama unexpectedly became one of my favorite areas in Tokyo – I'll tell you why in this post!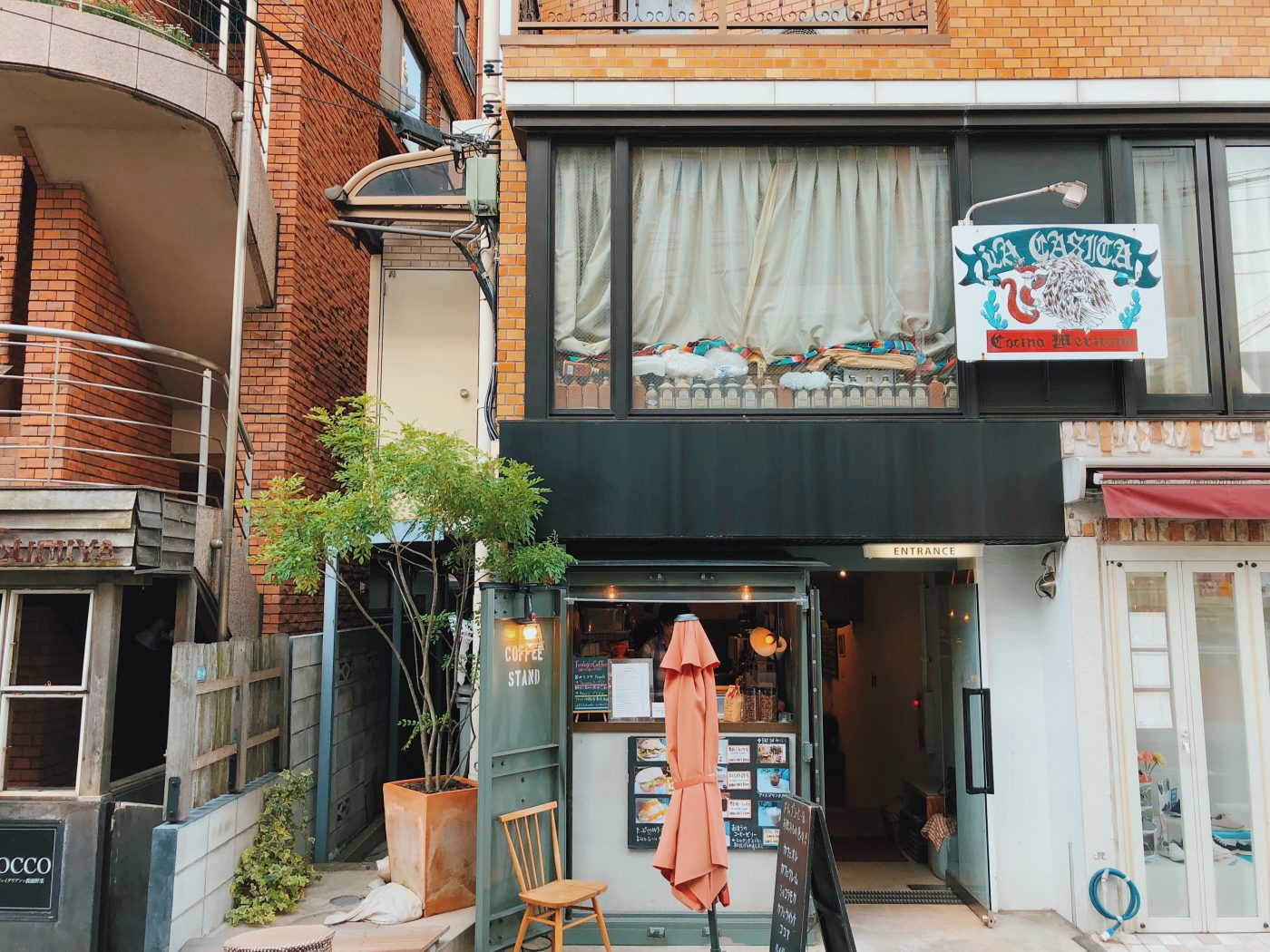 Daikanyama is perfect for visitors looking to spend a slow afternoon exploring cafe and trendy shops. I came to Daikanyama for lunch one day without much expectation, but I fell in love with the quiet and relaxed ambiance of this neighborhood where I camped out a few days in a row.
Daikanyama is only a stone-throw away from Shibuya – 10 minutes walk to be exact. But it's a stark contrast from the busy, crowded, and at times overwhelming Shibuya. Daikanyama actually encompasses a very small area and you can easily explore it in one day or even just a few hours. To quote a friend who has spent his whole life living in Tokyo: "It's not even really a place, it's just this area on the way to other places".
Despite that, Daikanyama is hardly a hidden gem – it has been featured by major publications and referred to as "The Brooklyn of Tokyo" by Vogue. You can guess what you'll find in Daikanyama – small boutique shops, coffee shops, and trendy restaurants.
So without further ado – here is my short Daikanyama guide, perfect for a lazy afternoon:
1. Log Road
Log Road is an open-air mall and a short walking path that sits on the former rail track of the Tokyu-Toyoko line. When the track was moved underground (this is also why you can see a lot of constructions in Shibuya), the area around the track was repurposed into what is now known as Log Road, which opened up in 2015 to host restaurants and shops. The road and shops are lined with wood and timber, hence the name Log Road.
2. Garden House Crafts
We came across this cafe while wandering around Log Road after having lunch at King George (more on that later). Hands down, Garden House Crafts is my favorite place to work in Daikanyama.
Garden House Craft ticks all my remote-work criteria: it has plenty of seating options (both indoor and outdoor), good coffee, delicious cakes, and strong wi-fi. On weekdays afternoon, they are not very busy which is always a huge plus. Aside from a small menu consisting of sandwiches, coffee, and tea. They also have beautiful cakes and delicate cookies to accompany your drink. I tried their Ginger Rose cookie and I loved it so much that I bought more packets to take home.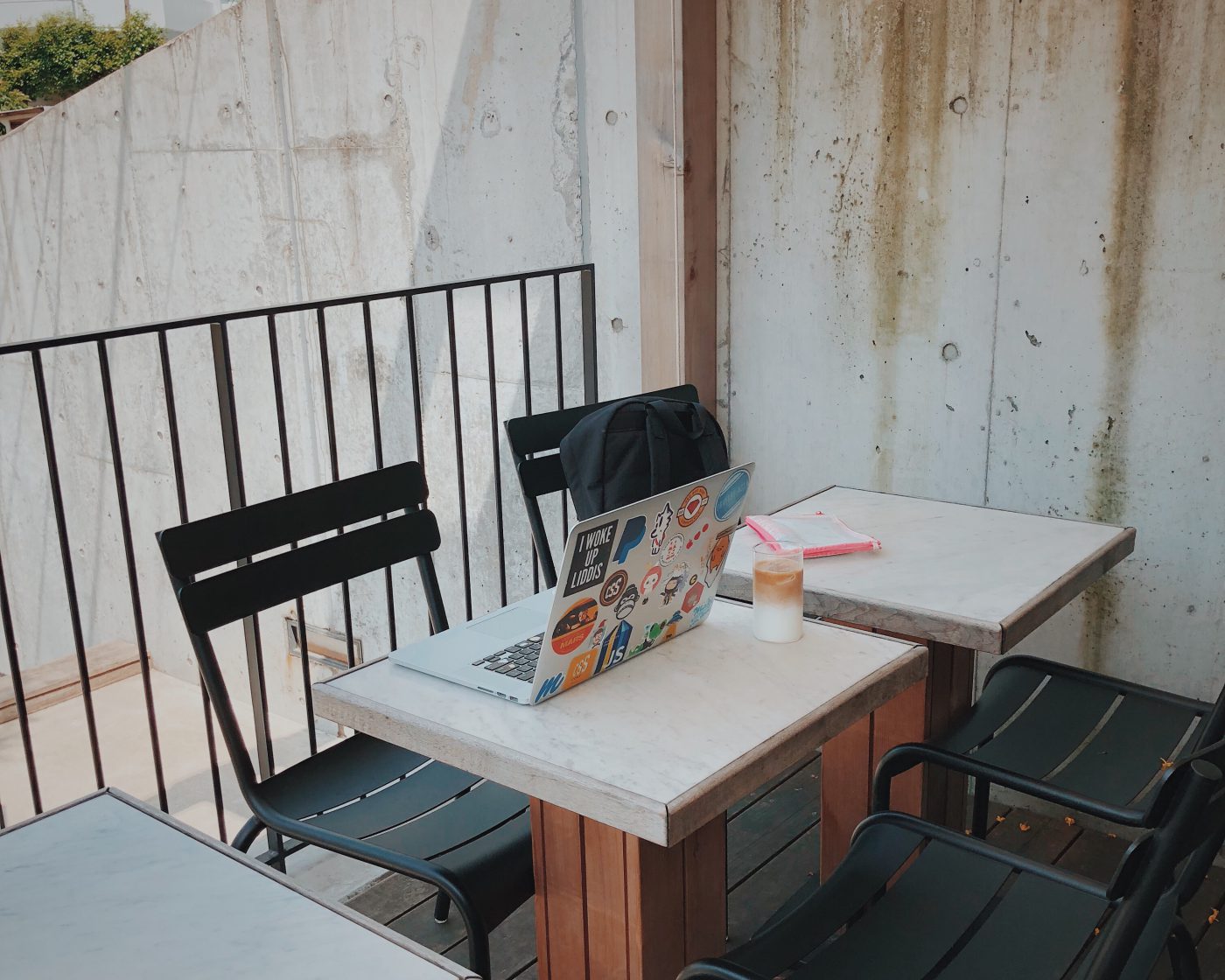 3. Spring Valley Brewery Tokyo
Just down the Log Road from Garden House Craft is Spring Valley Brewery Tokyo, a restaurant with its own brewery under Kirin, one of Japan's biggest beer producers. For craft beer lovers, you can get yourself a pint or try their tasting menu, which gives you a sip of their six craft beers. Their food menu is pretty good too albeit a bit pricey. Aside from the ox tongue dish pictured above, we tried a tomato salad dish which looked unassuming but was so delicious that we had to order a second round.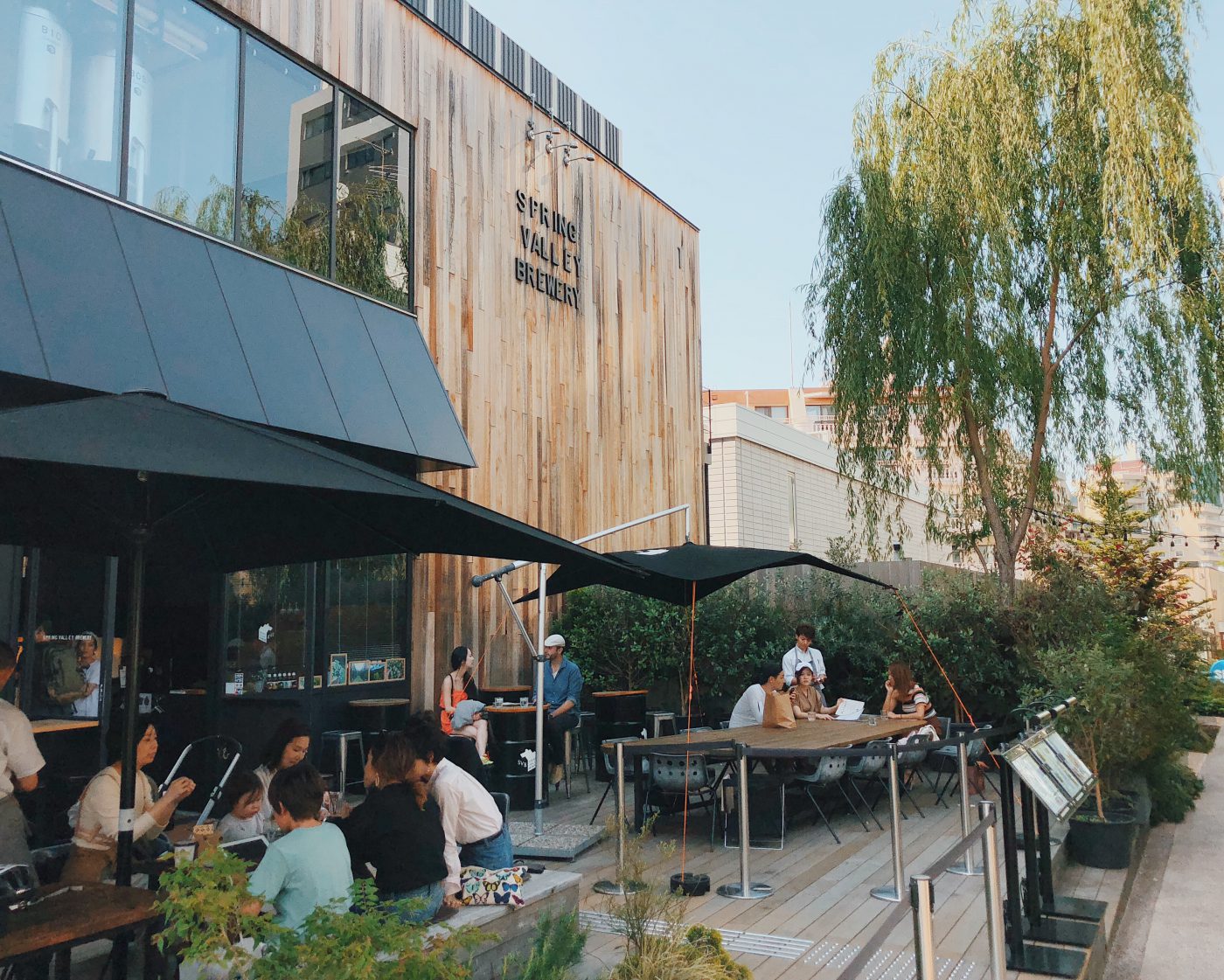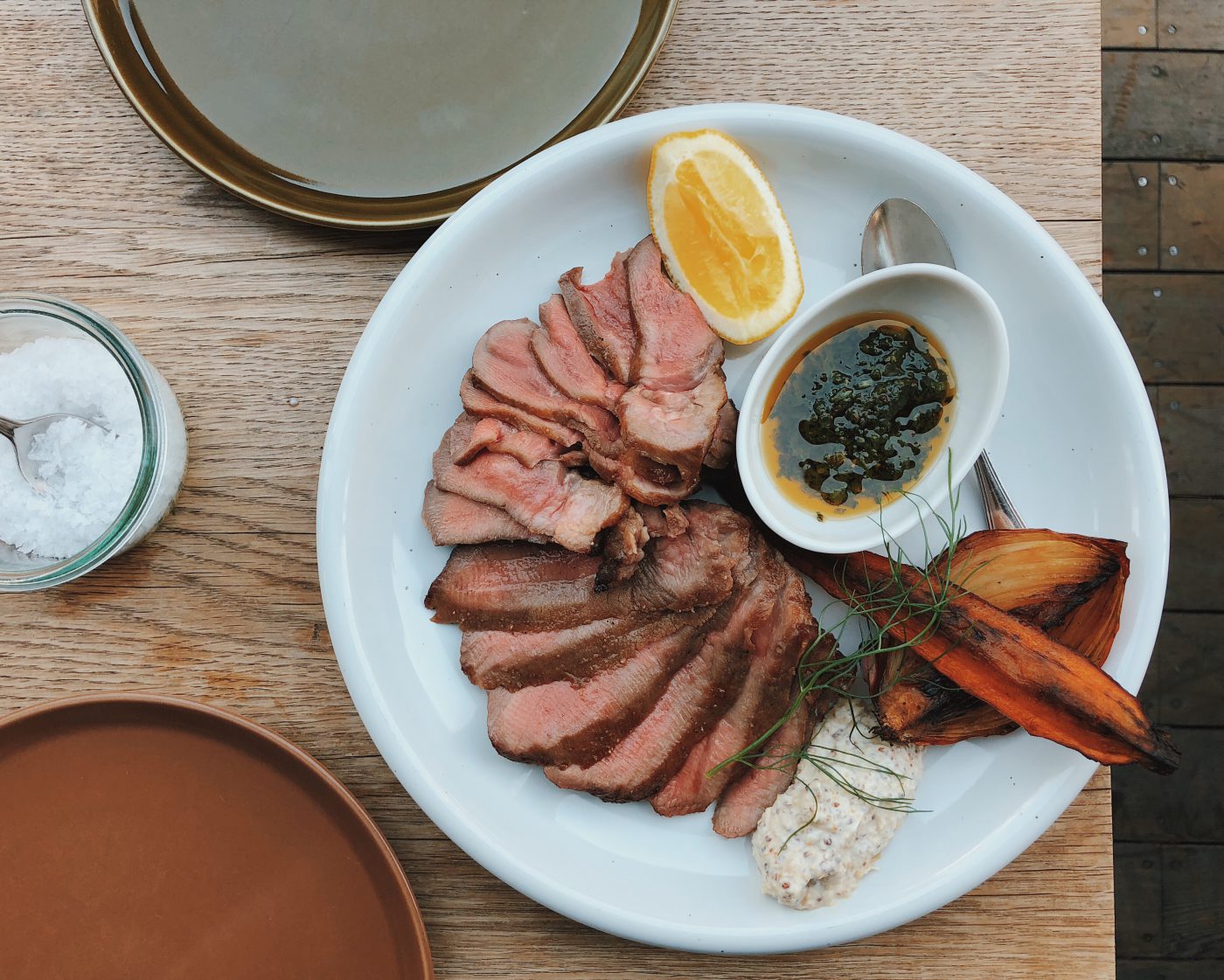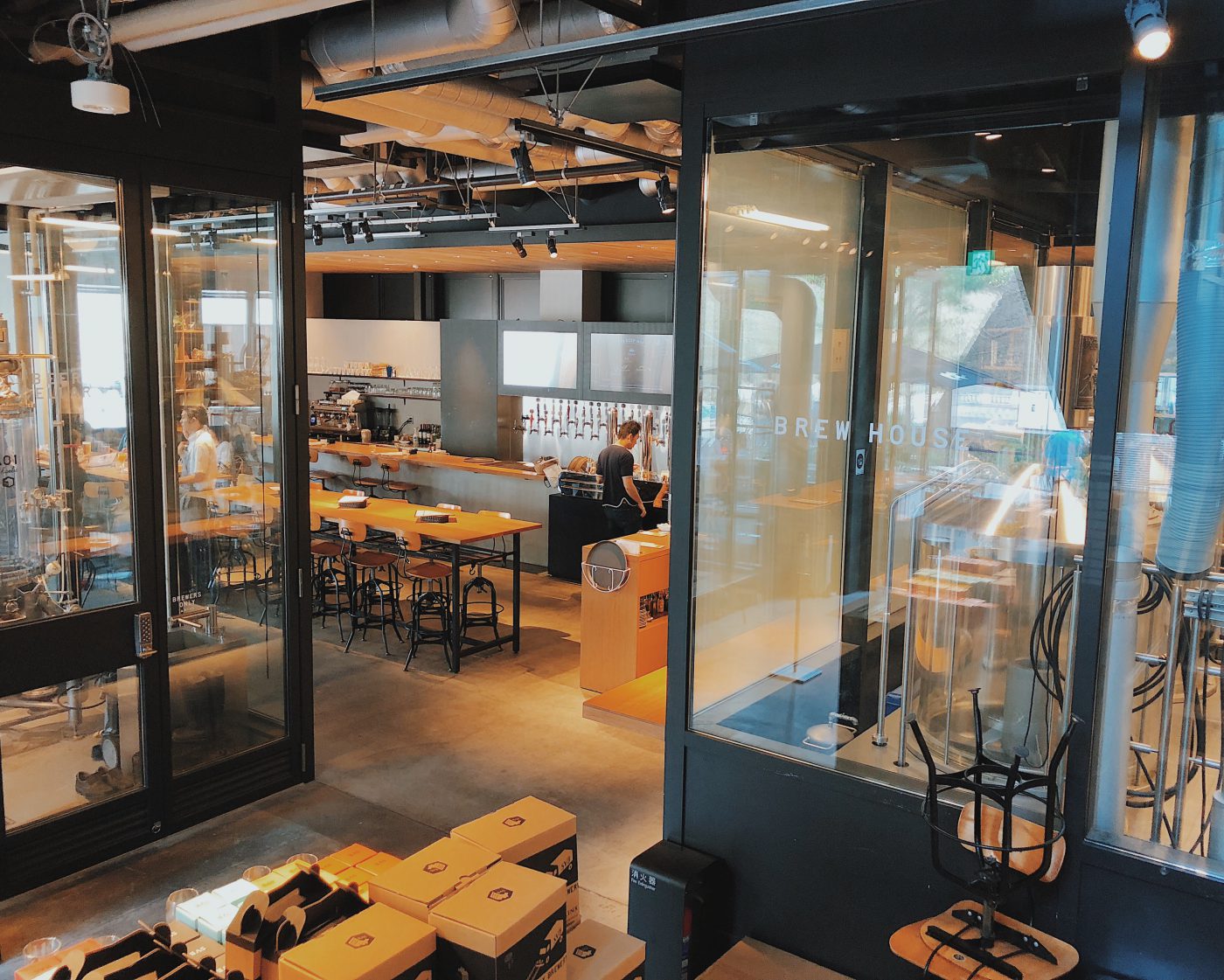 4. Daikanyama T-site
Short for Daikanyama Tsutaya (Tsutaya is Tokyo's biggest bookstore chain) and undoubtedly the most well-known space in Daikanyama, this place is a must-visit for book lovers, travelers, and photographers alike. I don't read books so I fall more into the latter categories, but I absolutely loved exploring the bookshelves and stacks upon stacks of books.
Aside from being a massive bookstore, this site also provides space for visitors to read, a lounge with vintage reads that serves coffee and alcohol, dedicated floor for movies and music, among many other things. I found some great omiyage (gifts) to take back home here!
There is a Starbucks on the ground floor (You'll see that Tsutaya and Starbucks are often partnered up in Tokyo). Photographers might want to check out the camera specialty store outside of the bookstore, called Kitamura Photo Equipment.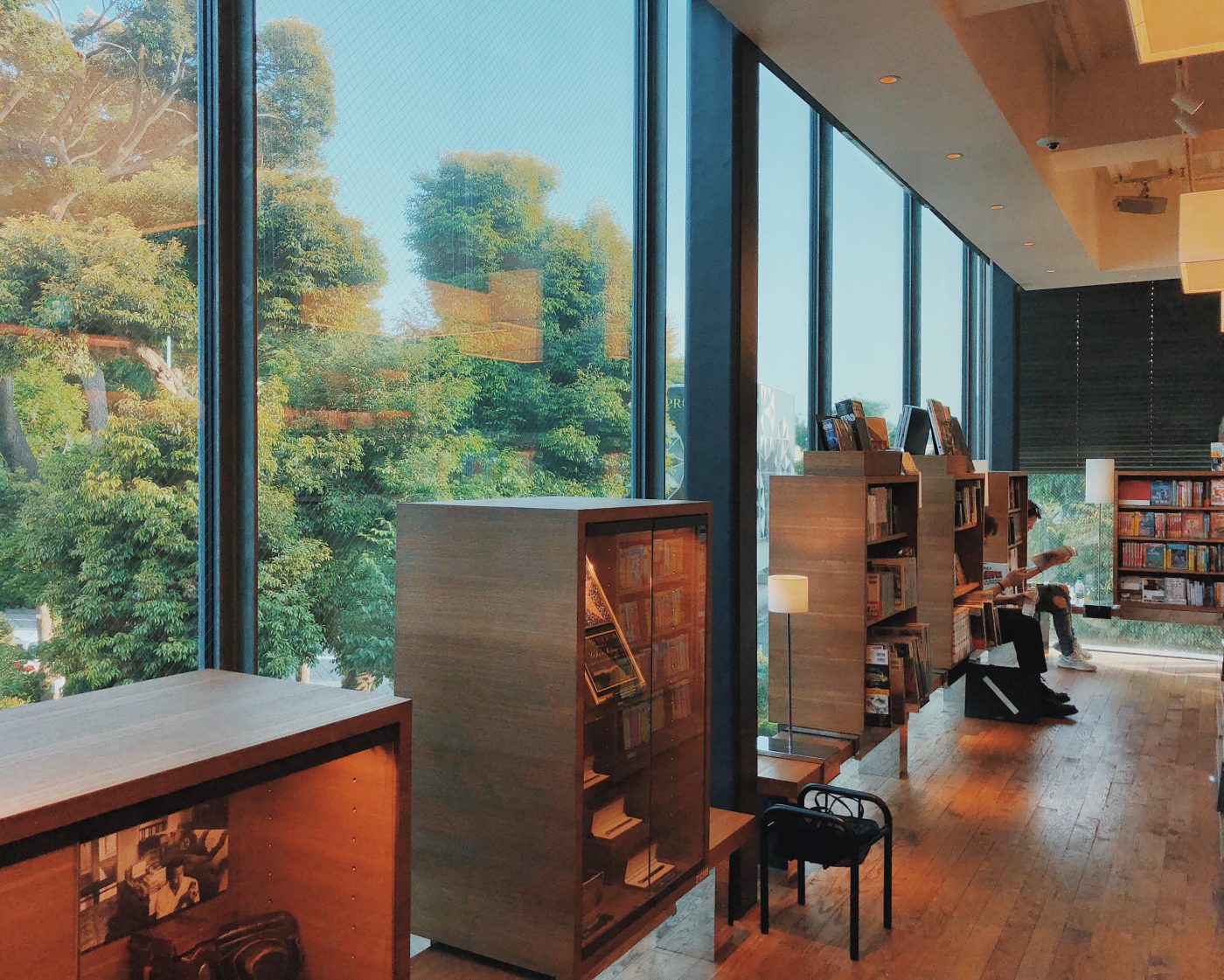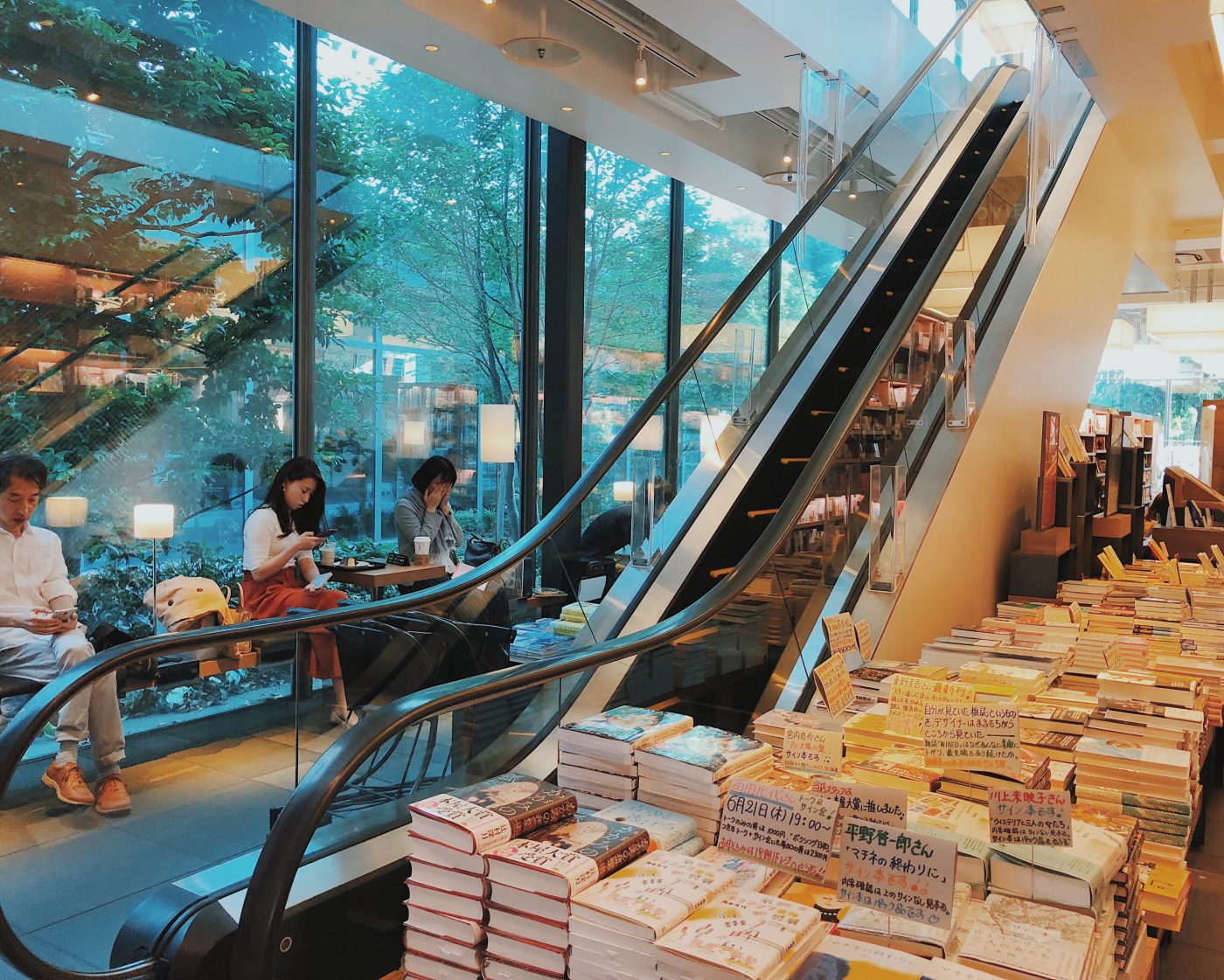 5. Dolce Tacubo
This place surprised me. From the outside, it looked like a very nice cafe with fancy architecture.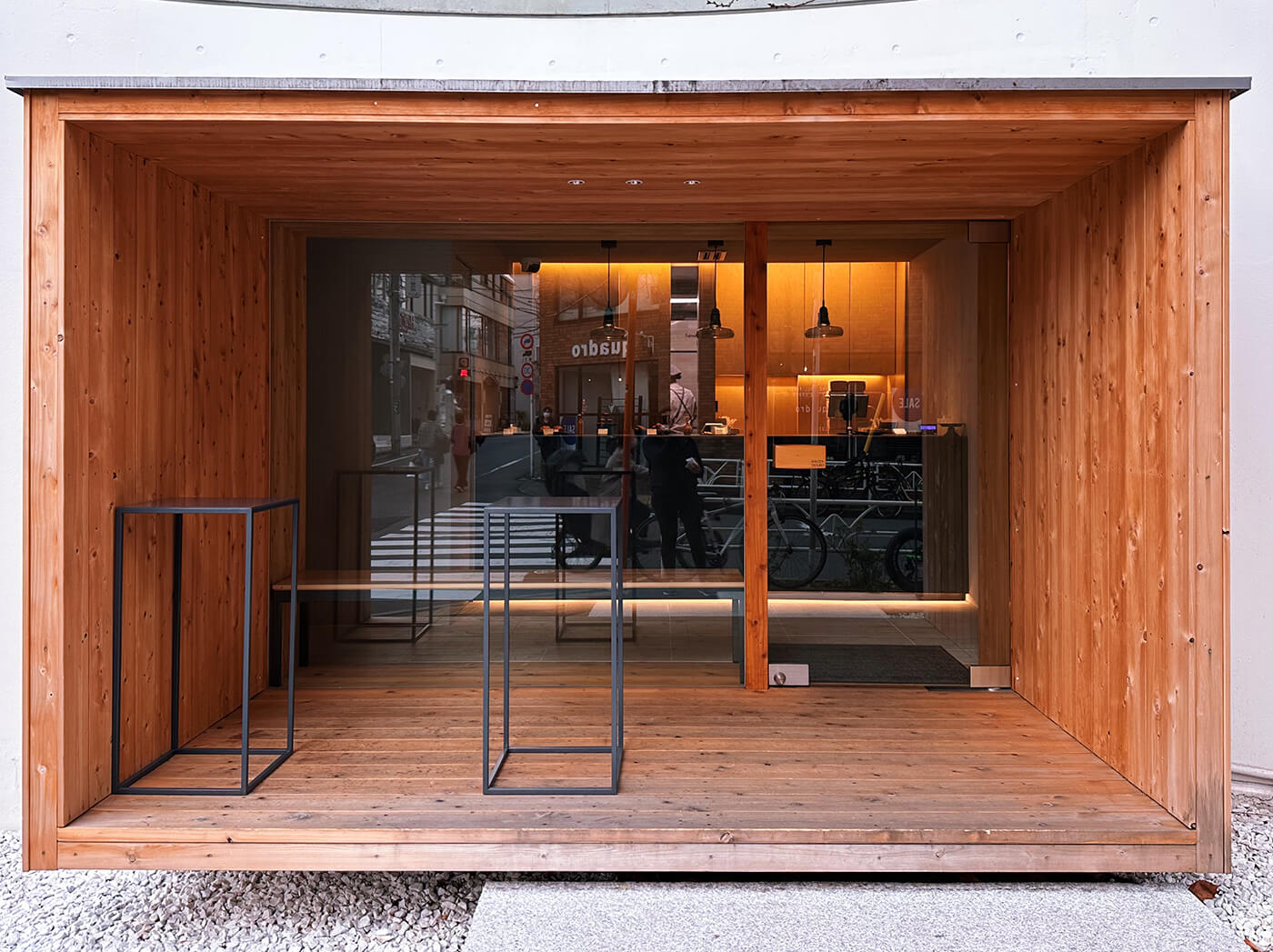 Inside, they are actually a very small patisserie with a slim menu (only five types of desserts were on offer) and they don't even sell coffee (only tea!). There is no seating inside and very limited standing tables outside. However, what they do sell is nothing short of amazing.
An offshoot of the nearby Michelin-starred Tacubo restaurant, this place sells desserts that you could get at the restaurant, without having to sit down for the entire course.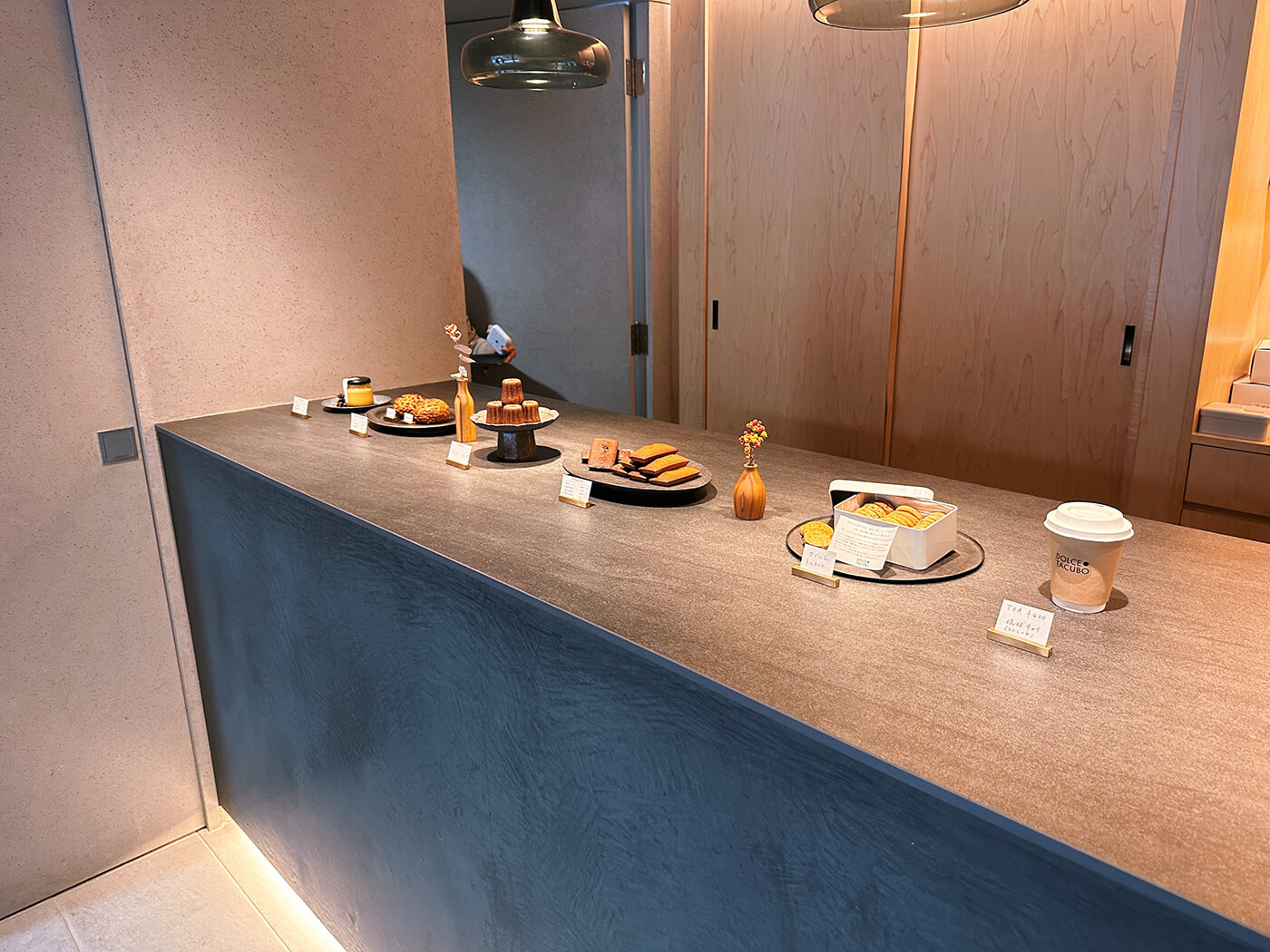 The prices are on the higher end compared to other similar places around here, but it's worth it! I tried their Canele (400 yen) and I had to run back into the store to try something else because that Canele was one of the best desserts I've had in a while. I ended up trying their Choux a la creme in custard (700 yen) and I was not disappointed. Highly recommended while you're in the area!
6. Number Sugar
This place is so trendy-looking, I had a difficult time figuring out what they were actually selling. Turns out, they are a caramel candy store! Each of their candies is packaged similarly and numbered according to the flavors. Ahhh their name makes a lot of sense now, does it? I tried their basic No.1 candy, which was vanilla flavor, and it was just delicious.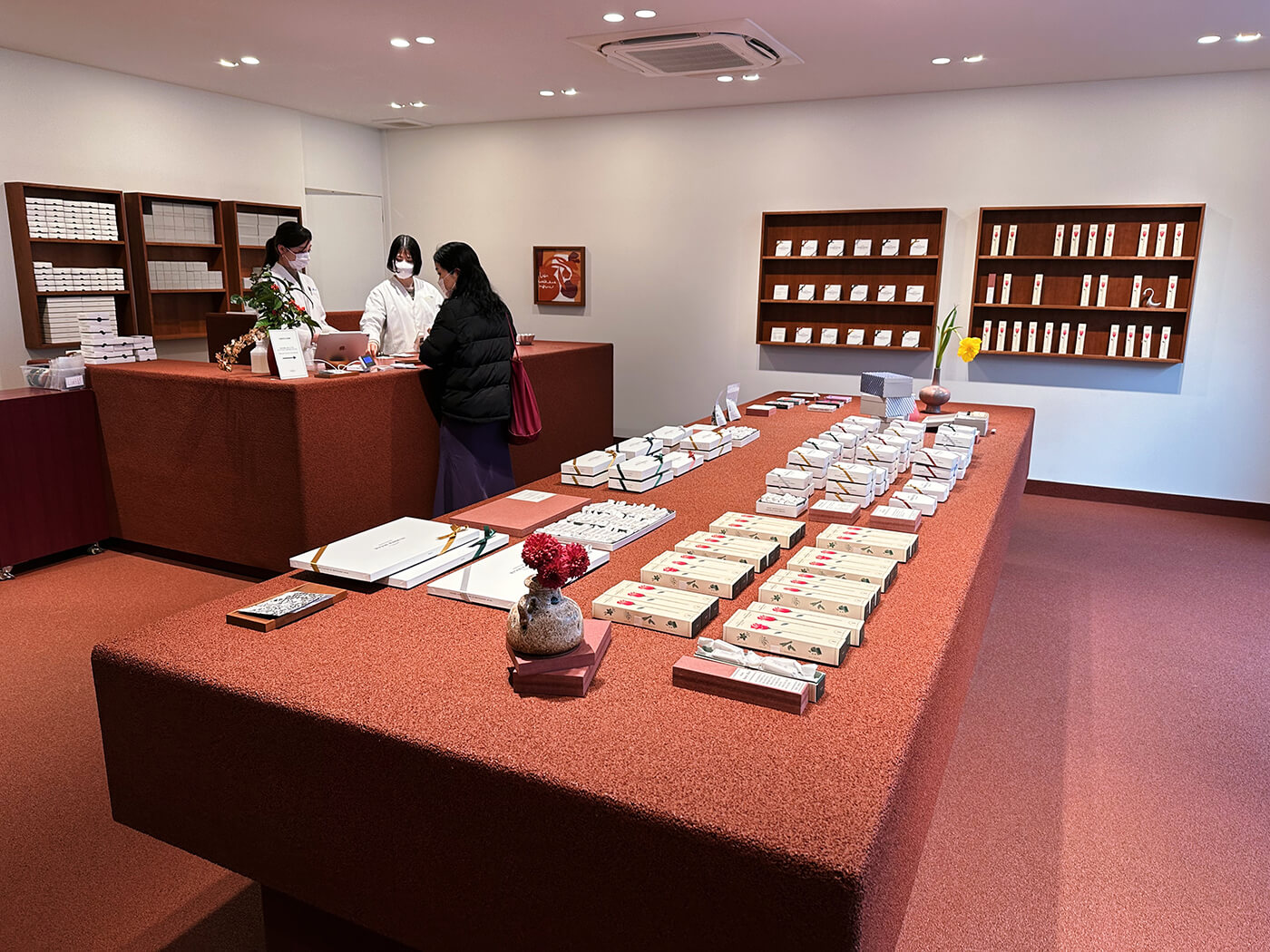 They have a few other branches in Omotesando, Sendagaya, and Marunouchi. I suggest checking out their vending machine outside, where they sell a box with 5 random candies inside. This box design is exclusive to their Daikanyama branch!
While I was at the store, I noticed a group of South Korean tourists buying up a few tins, presumably to take back home as gifts.
Other notable food places in Daikanyama
Since I was mostly working during the day, I did not have time to check out more places in Daikanyama. Here are a few that caught my eye. I will definitely come back for them in the future!
Hacienda del Cielo – A decent Mexican restaurant with a reasonable price. They are located on the 9th floor, and you can get a really nice unblocked view of Tokyo from here because most of the other buildings in this area are low-rise.
Tacubo – Michelin-starred restaurant, focusing on Italian cooking techniques using Japanese ingredients. Seats are limited to 8 seating, cost 33,500 yen per seat and you're required to reserve.
Tempu Shibuya – I love hole-in-the-wall places and Tempu definitely got my attention because of that. They seem to be well known for Takoyaki, which is more well-known in Osaka than in Tokyo.
Osteria Urara – This place is right next to Tempu, and seems to be very popular with locals. I can guess from the name that they serve Italian food, and some easy google searches proved it right. I reckon this would be a nice place to have an easy weekday dinner.
Urth Caffe – Right across from the now-defunct King George, I saw this cafe when we were having lunch on the rooftop. I lived in Los Angeles for a while so this cafe immediately caught my attention! And sure enough, this is the very same Urth that has become an iconic trademark in LA, mostly known for its organic coffee and fine teas.
Alright, that's all I have on Daikanyama. If you have a free day in Tokyo, I highly recommend checking out this area.
Tips! If you are currently in Tokyo and wondering what there is to do, you can check out my Tokyo Guide here.
Until next time!