I went back to Europe in July for a long summer break. To be honest with you, despite having traveled probably more than an average person, I don't travel by train very often.
Being on the train is still a novelty for me, let alone sleeping in one. On this trip, I tried to remedy that by taking not one, not two, but four sleeper trains in the two weeks that I was there. Safe to say, I am now somewhat experienced in taking sleeper trains…?
Anyway, here is my take on taking the overnight sleeper trains in Europe!
What to expect on a sleeper train in Europe
If you're like me and have been living under a rock (because apparently everyone else has traveled in a sleeper train before), here is what I've learned about sleeper trains: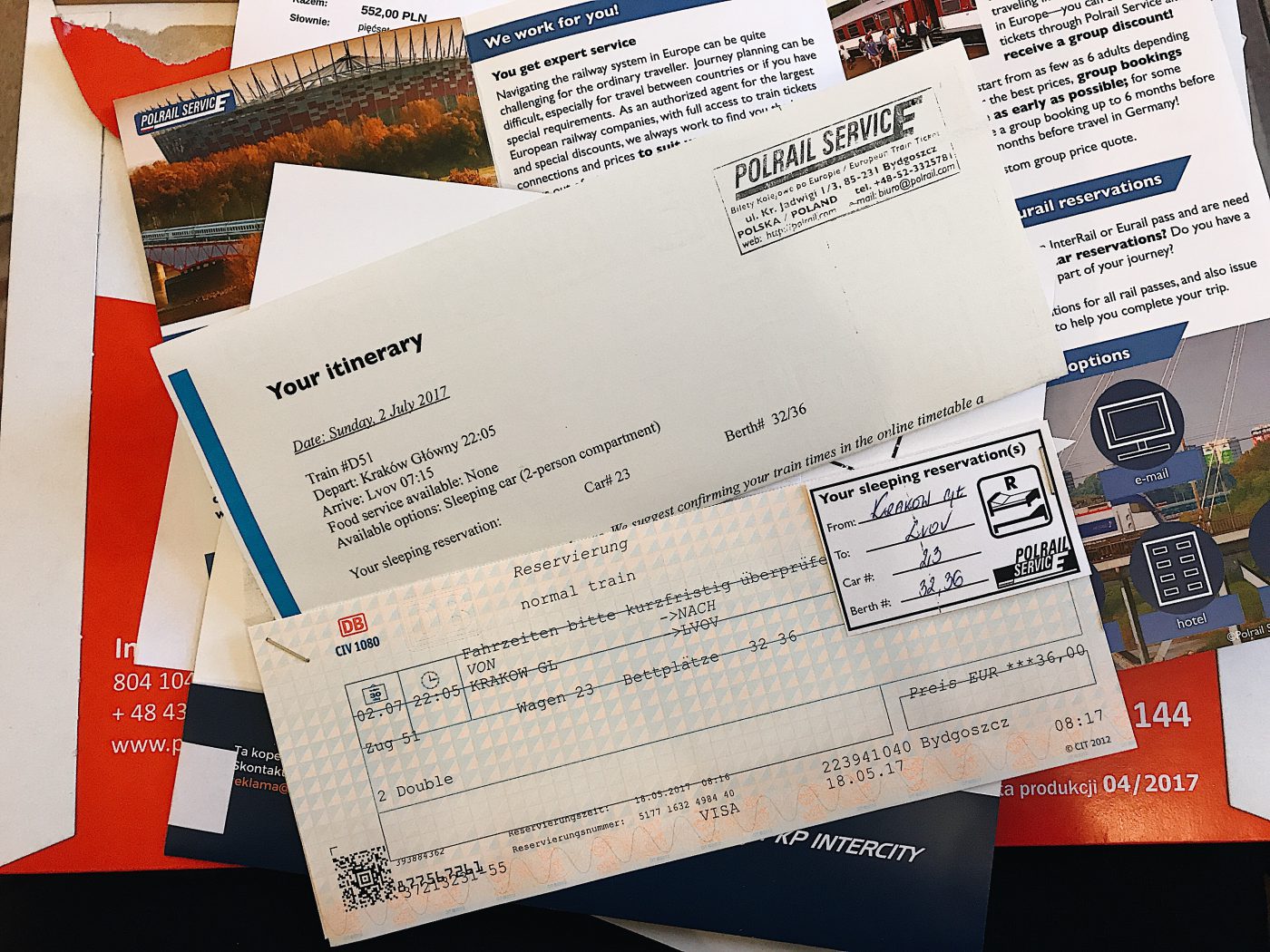 1. How to read your ticket
Your ticket will tell you which car and bed/berth numbers. This should be fairly easy as it's the same as taking regular trains.
Find the train number and make sure you are on the right platform for it. They might say "car" and "cabin" in local language so you may have to google translate but should be easy. Once the train arrives, find the car as numbered on your ticket. Then within that car, find your bed numbers.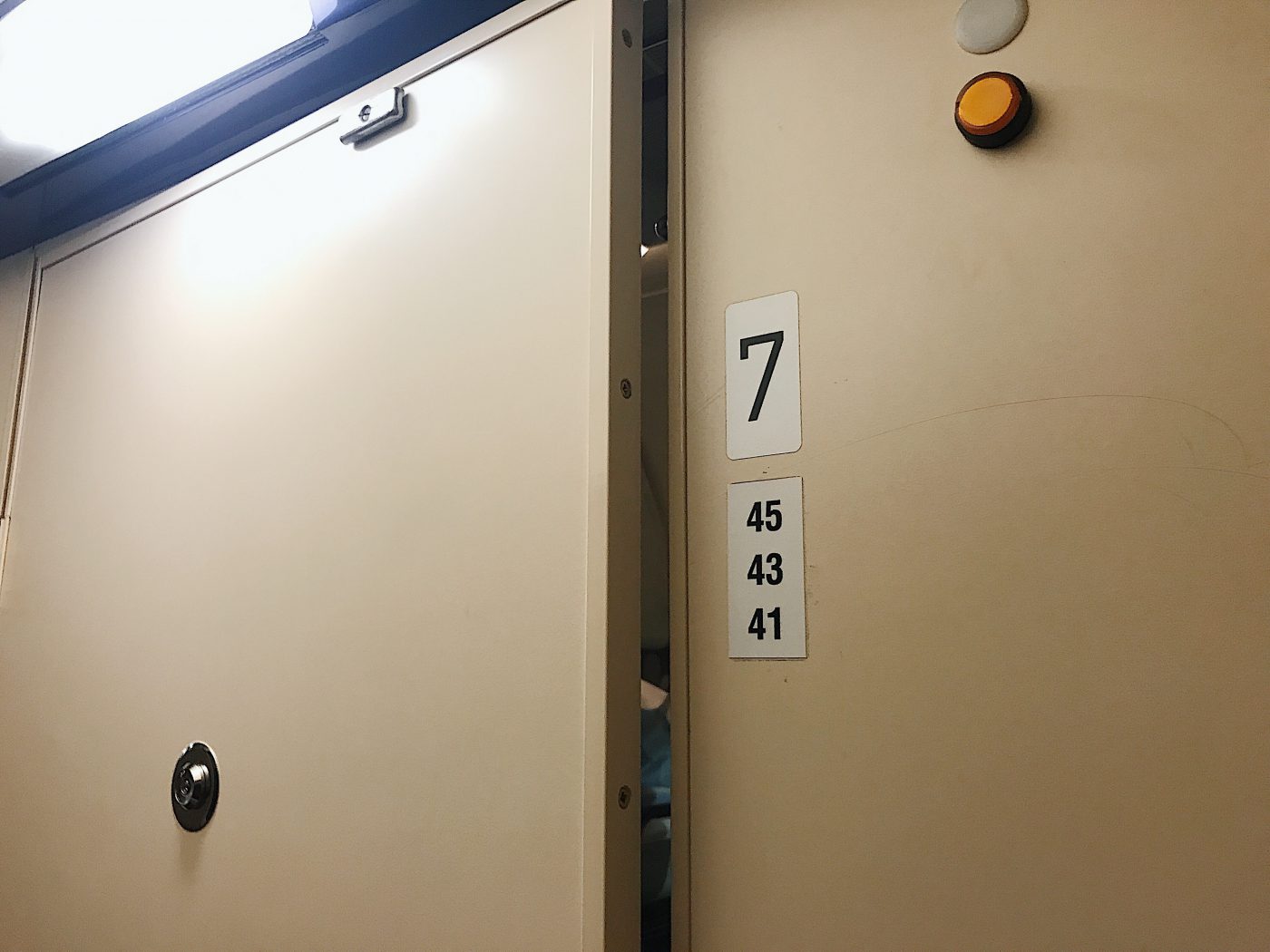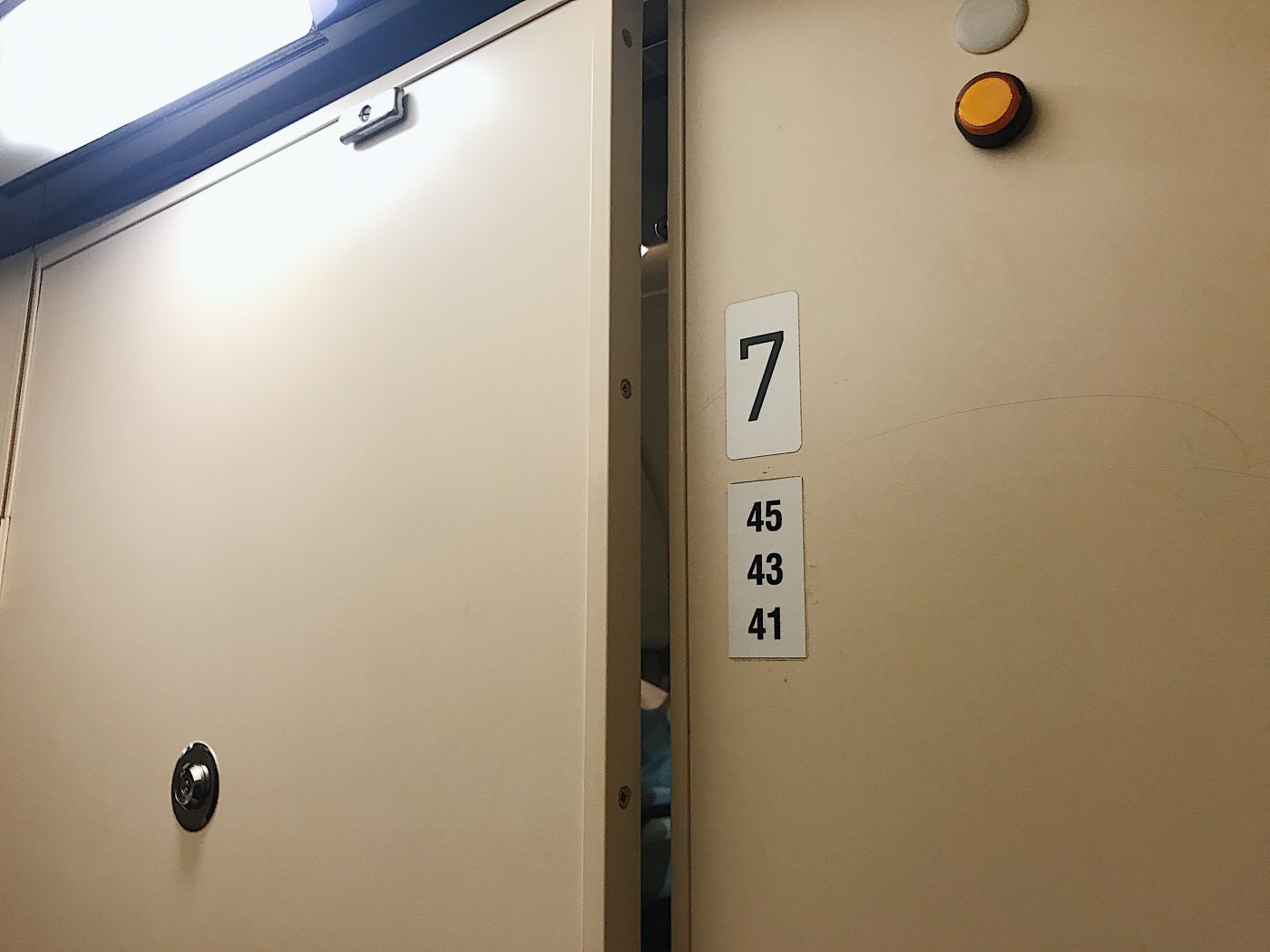 2. What to do before boarding an overnight sleeper train in Europe
Give your tickets to the train car manager. They will keep your tickets for you and give it to the conductor so you don't need to be woken up in the middle of the night unless you are taking a cross-border train. I will touch on this subject later.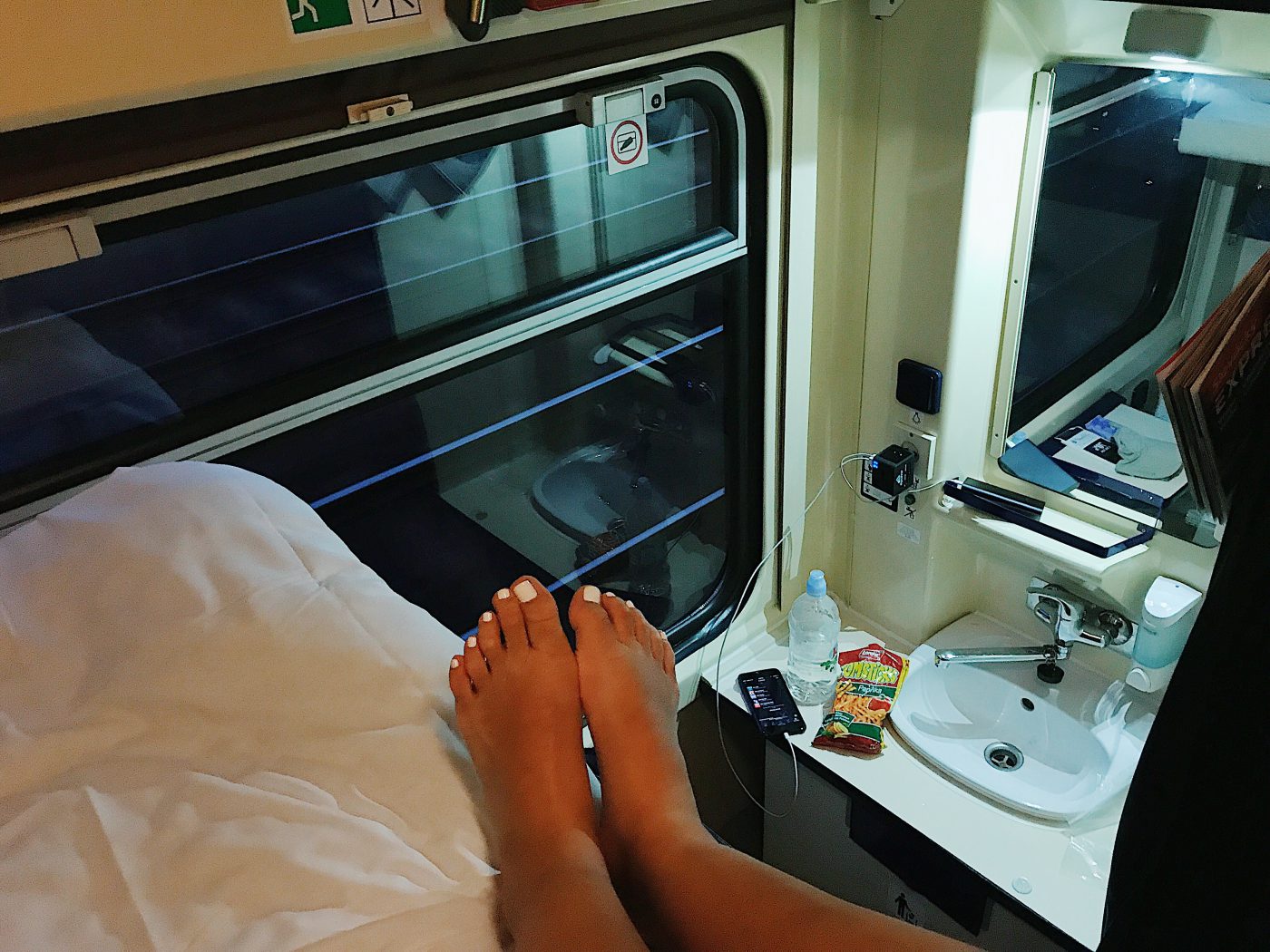 3. Cabin Layout of overnight train
The cabins are all mostly the same, but the layout can be changed depending on the type of cabin you have reserved – private 1-bed cabin, or 2 to 4-beds cabins.
If your car manager has not changed the cabin layout to the number of beds you have reserved, you can ask his/her help to do so.
4. Sharing Your Cabin
I did not get to do this on the trip myself since I was always sharing with at least one friend, but I observed other cabins. If you booked only one bed in a cabin to share with strangers, you likely will be put in a 3-bed or 4-bed cabin which would be bunk beds stacked on top of each other.
Ticketing Rules
Each country has their own train ticketing rules, regardless of operators.
For example, Poland did not let us buy sleeper train tickets online during the summer. So even though the train was operated by the same operator (both were Ceske Drahy trains) we took on another route, we had to buy tickets from a reseller to secure our spot and pay a hefty commission + shipping price. But I am glad we did this because the train was full from Prague to Krakow!
For our train from Krakow to Lviv, Polrail would only let us pick up the tickets in person. So once we got to Krakow, we had to pick it up at a post office near the main station.
Consult seat61.com on the rules as they differ depending on the route/country.
Cabin Quality
Each train operator has different qualities. We took sleeper trains with two operators on this trip – here are the comparisons:
On Ceske Drahy (the main railway operator in the Czech Republic, which I shall refer to from now on as "CD"), the trains were amazing. Upon boarding the train, we found that the beds were already made up for us – we had private washing basin, a mirror, individual lights, all the works.
Furthermore, each train route may have different qualities even if they are from the same operator. We took two CD trains – the first train did not have any shower, the second one does. The first train had a mirror, the second train did not. And so on.
When we took the trains to Ukraine on Polrail (Polish Rail), practically nothing was done for us – we had to make our own beds, which includes changing the cabin layout by pushing up the chairs, and there was no private washing basin or mirrors in the cabin (even though we had a private cabin). We had to use the shared bathroom to brush teeth.
There is not much you can do but mentally prepare yourself, because unlike flights they don't indicate the train model numbers on the reservation. But really, at the end of the day, the journey is only a few hours at a time so it wasn't that bad at all!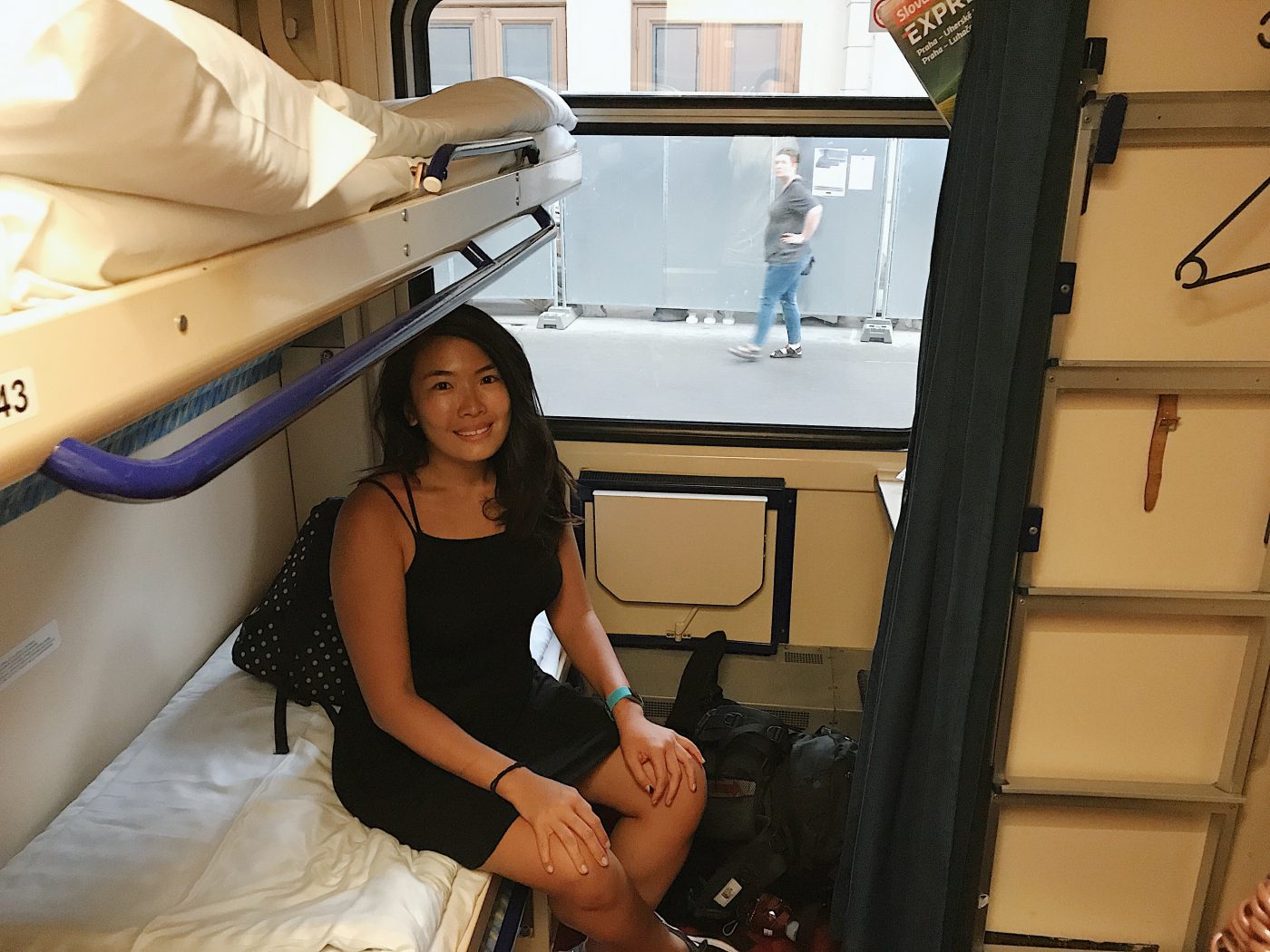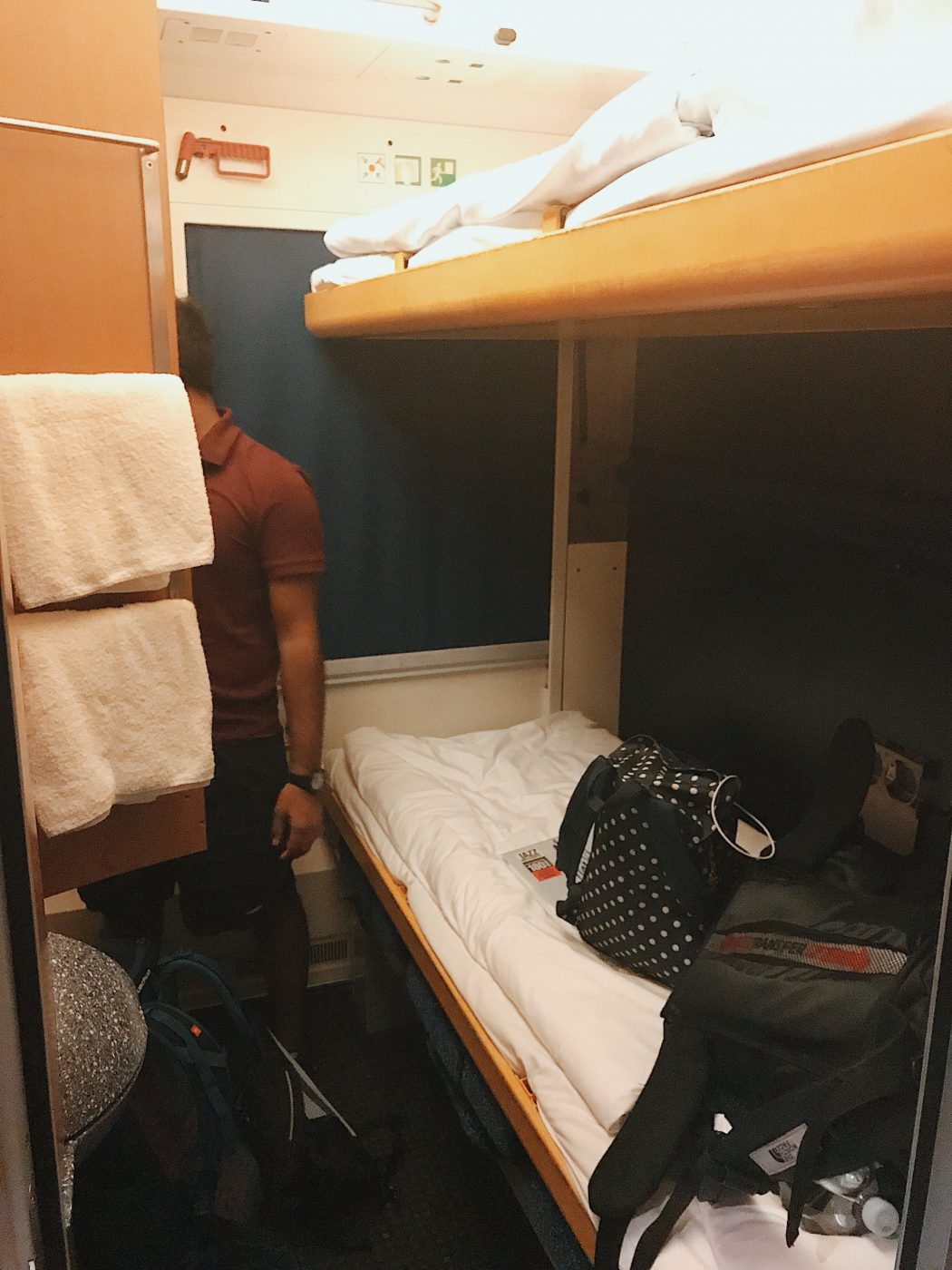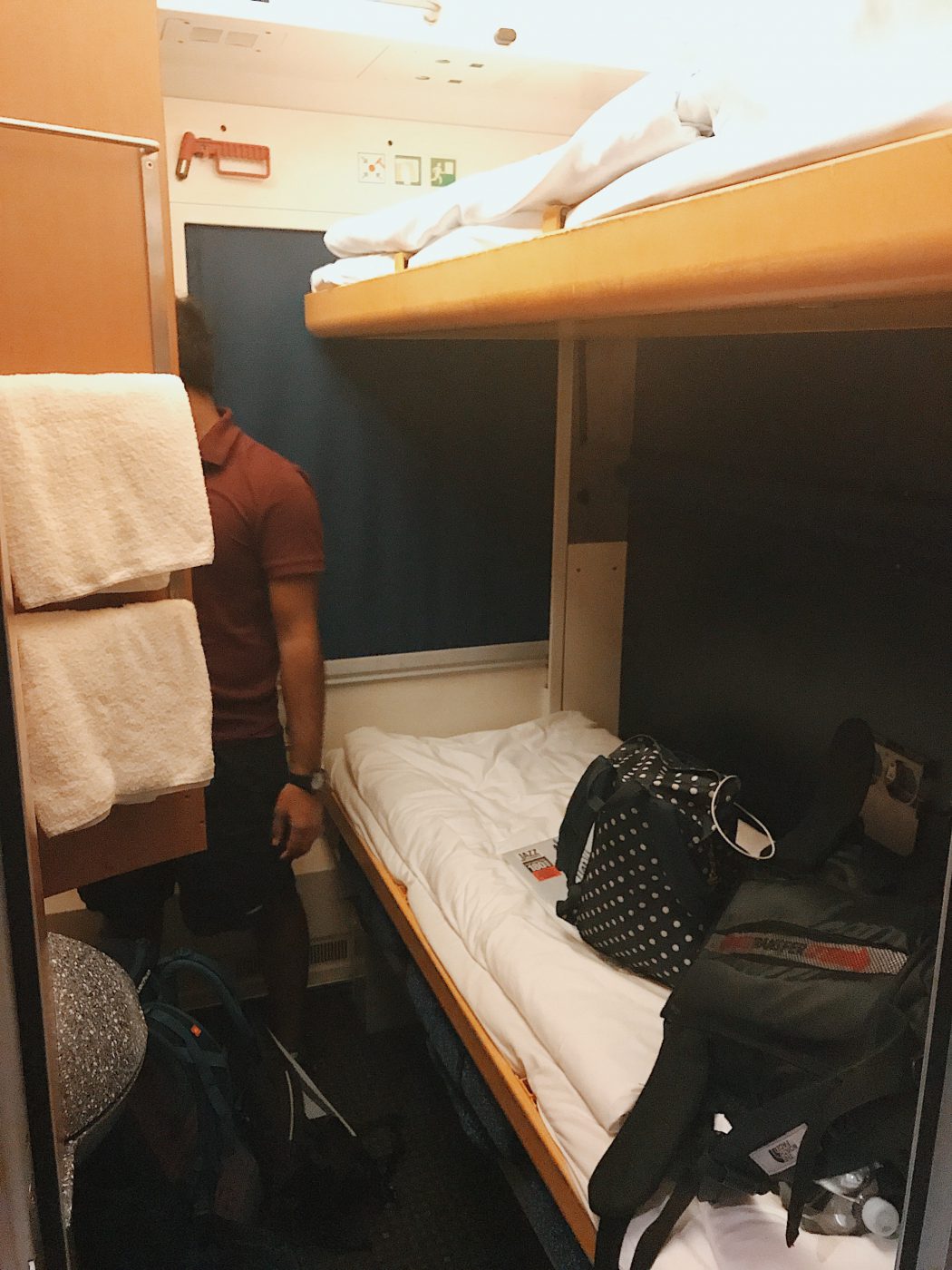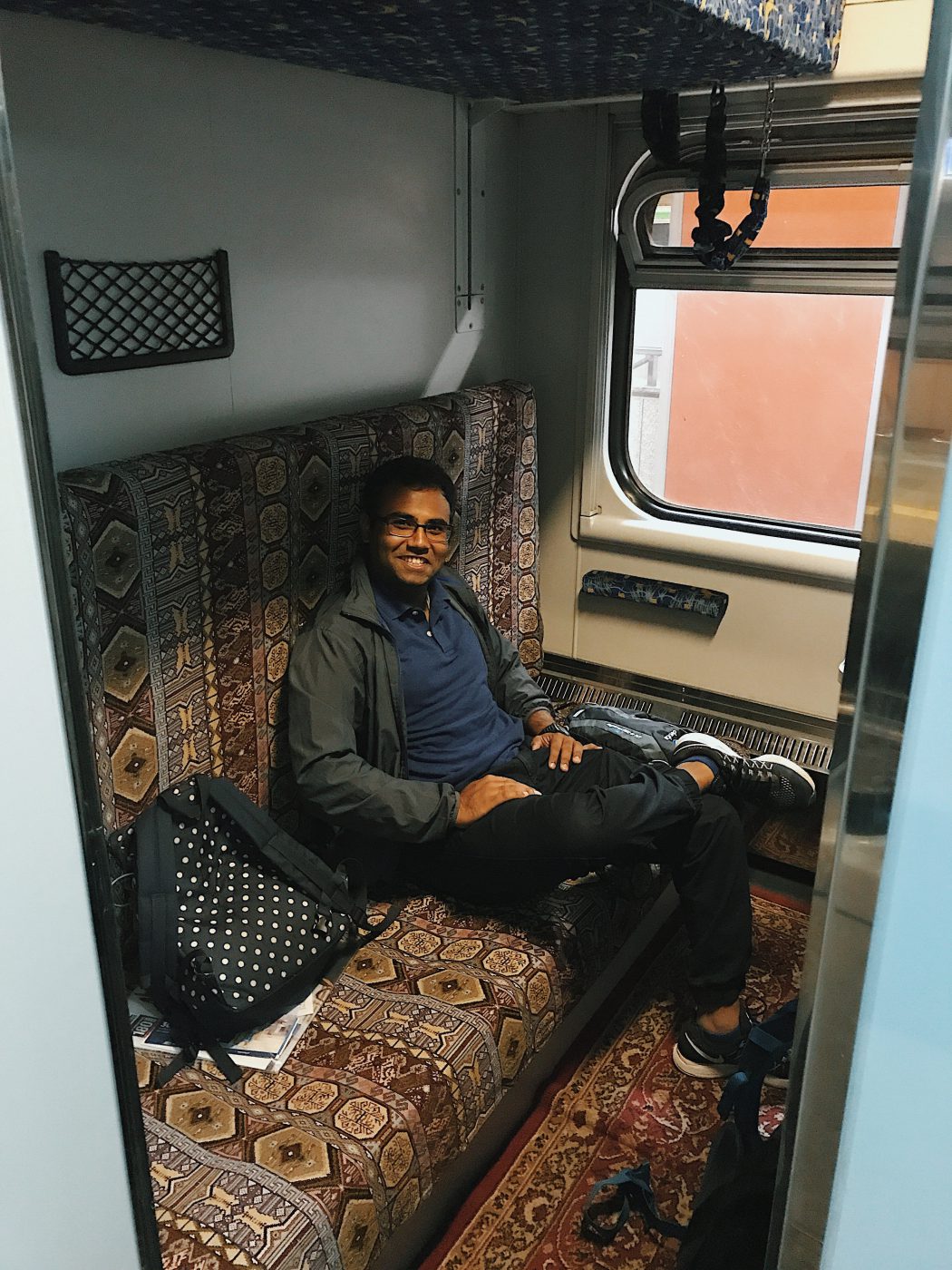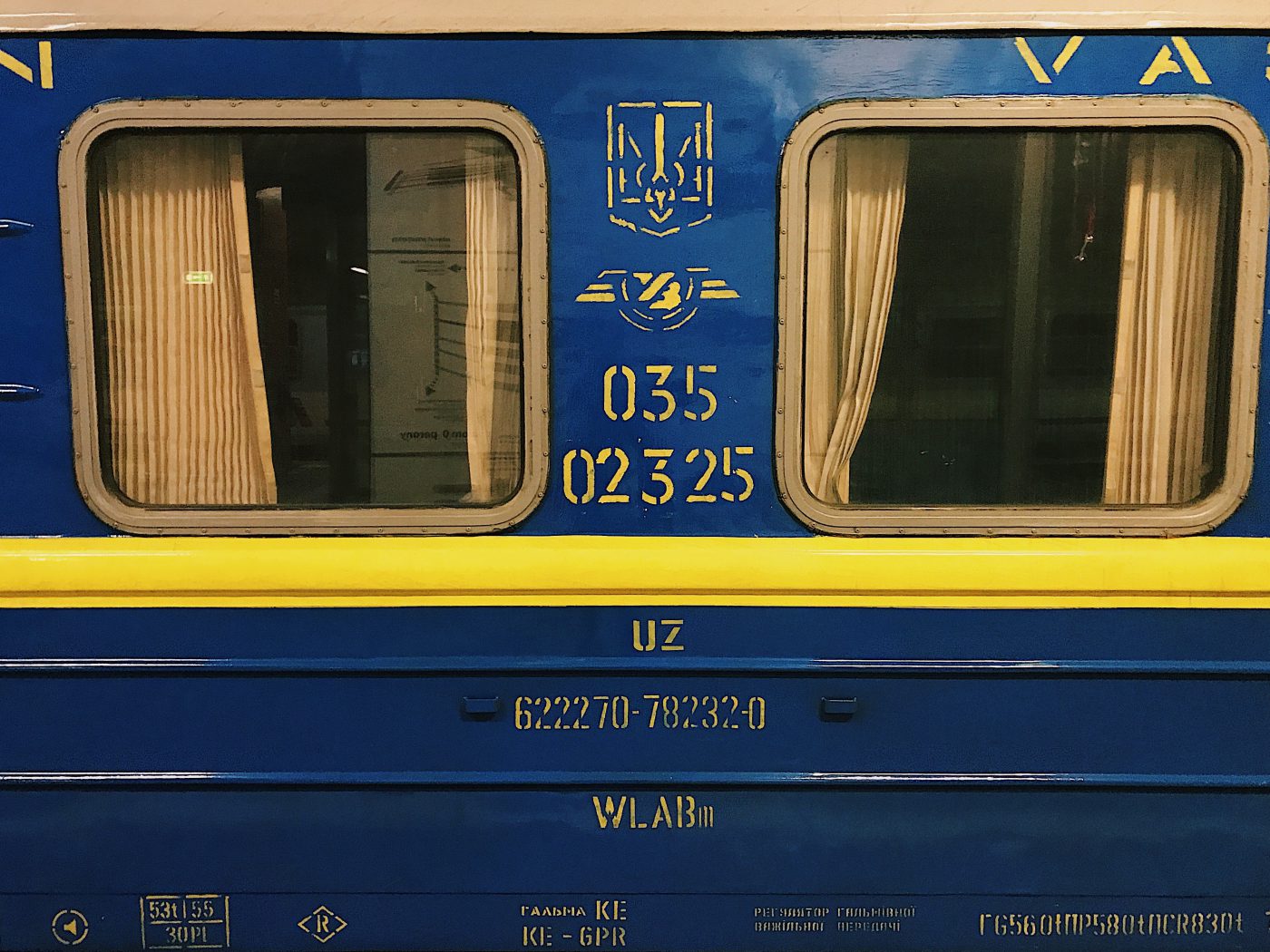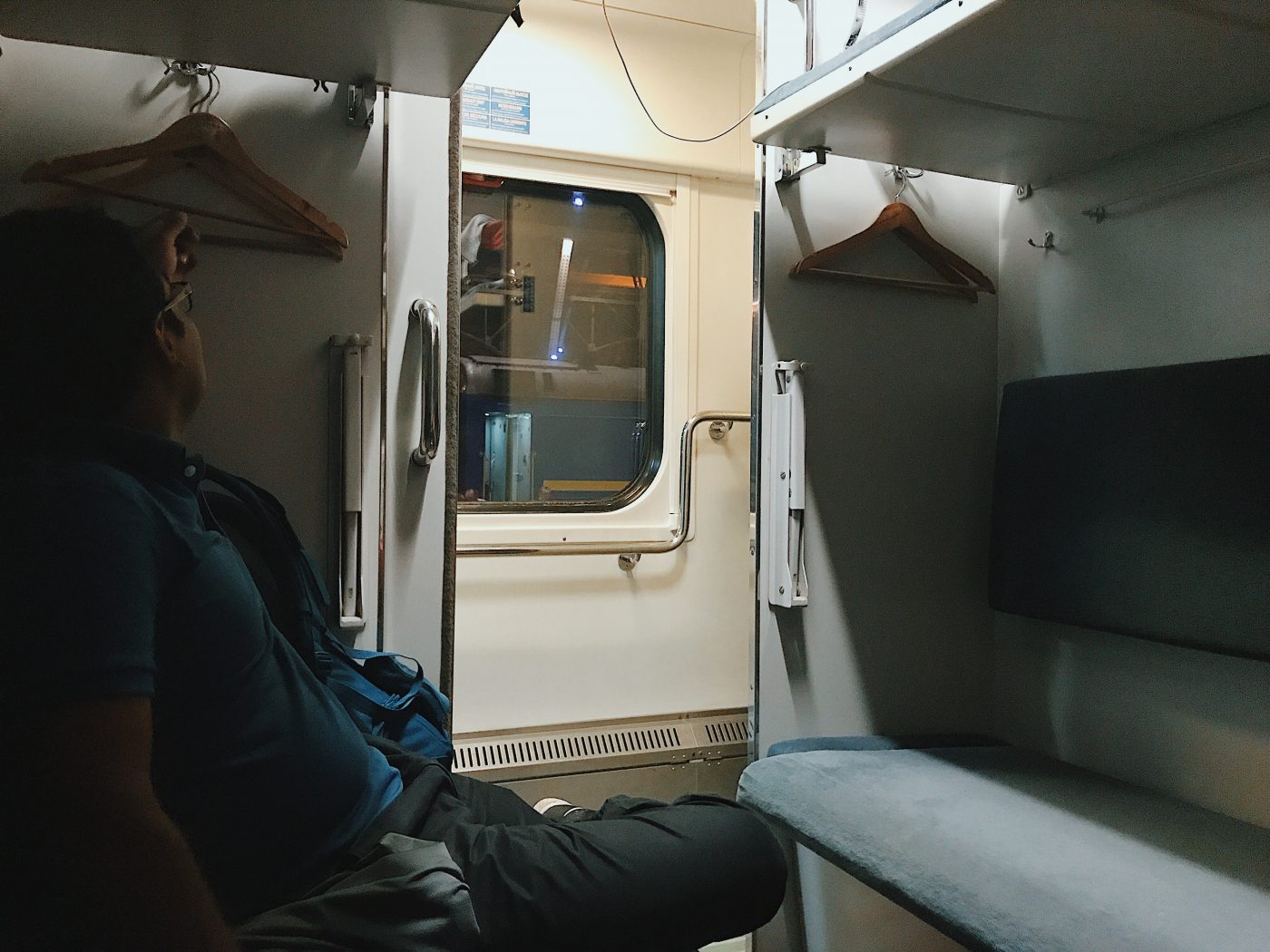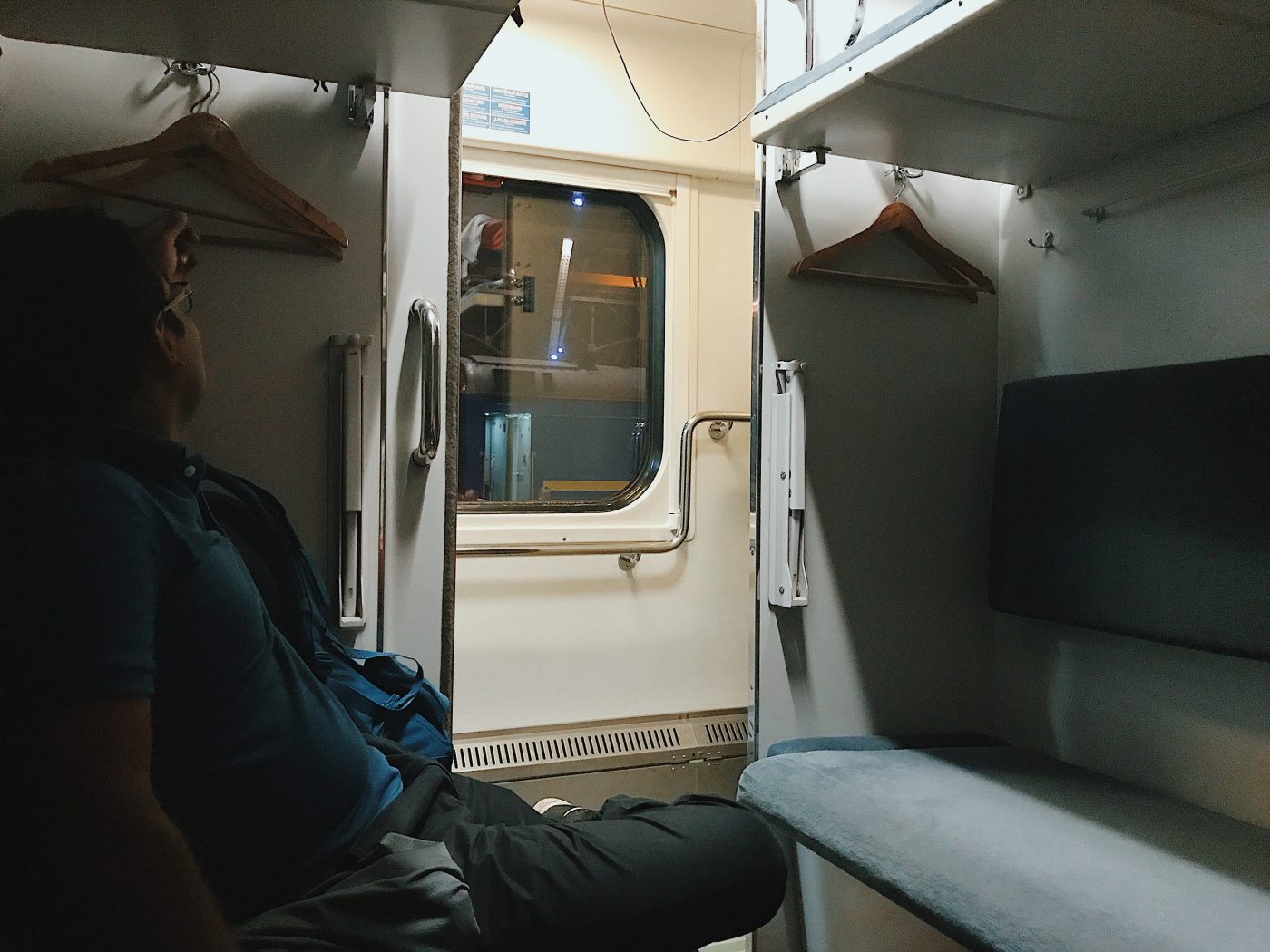 Crossing borders on a european sleeper train
If you value sleep – you might not want to cross country borders in a sleeper train. They will wake you up at least three times at ungodly hours – once to cross the border out of the origin country, once to cross the border into the destination country and collect passports for immigration stamps, and then once more to return the stamped passports back to your possession.
I crossed the border from Krakow to Lviv (Poland into Ukraine) and barely got three hours of sleep thanks to this. In my case, I was even woken up one more time for a random inspection into the cabin in the Ukraine side. At 4am!!
Sure, it makes for an interesting experience (and stories) but I was a zombie when we arrived in Lviv three hours later.
The pro and cons of taking a sleeper train in Europe
The pros:
You save money by combining transport and accommodation
You save time, for obvious reasons. You basically go to sleep in one country and wake up in another.
Most sleeper trains go to the main station of a city, which are always more conveniently located than airports. In most cases, it's even possible to walk from the station to the city center which saves you money on transport as well.
You get more personal space than taking a flight or a bus. And if you are bored, you can walk around the corridor and stretch out a bit.
But of course there are also cons:
You don't get to see much during the ride since it would be mostly dark outside. Most sleeper trains would leave at 10-11pm.
You would usually get in very early in the morning (6-7am) so you probably can't check in to your next accommodation yet. You have to make arrangements for your luggage and tour the city first.
If you are a light sleeper, you might get woken up at random times of the night. And if you are unlucky you might have a noisy neighbor. Most cabins are not sound proof.
My final verdict on taking a sleeper train in Europe
That being said, as someone who can sleep anywhere I absolutely loved taking sleeper trains and would recommend it to anyone. The pros outweigh all the cons listed above.
The next time I go back to Europe, I am definitely doing more sleeper trains!