In January this year, my diving buddies and I visited Raja Ampat in West Papua, Indonesia for one reason: To go diving! Raja Ampat diving sites have been consistently rated as the best diving spot in the world by many avid divers. So we were all SUPER excited to go.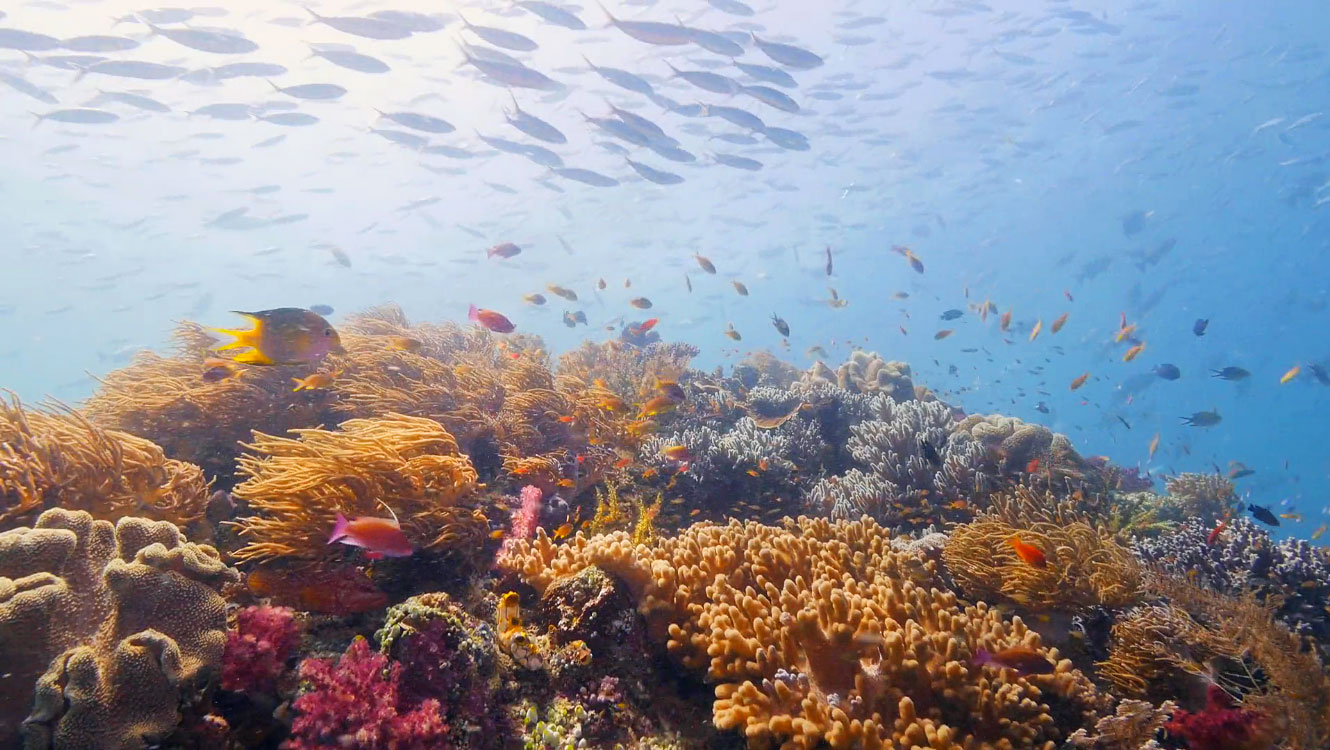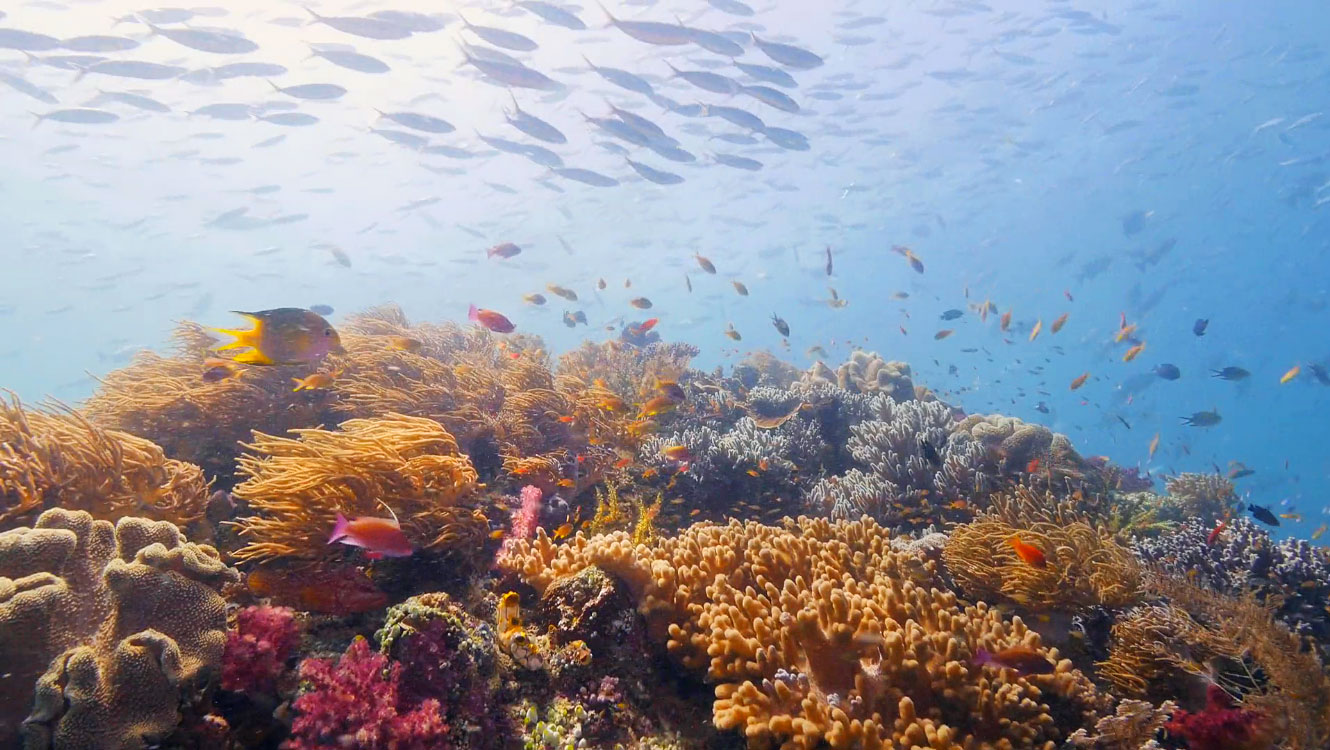 Raja Ampat Diving Overview
The only way to fully experience diving in Raja Ampat (meaning "Four Kings" in Indonesian by the way) is by getting on a liveaboard – and this is exactly what we did. We were out in the sea on a boat for the entire 7 days / 6 nights from 10 – 16 January 2016. We went with our trusted diving operator White Manta. We have had great experiences diving with them and heard nothing but great reviews of the crew. The vessel we traveled with on this trip is KM Black Manta (Update: The boat has been sold since, and is no longer operated by White Manta).
We were a group of 9 divers traveling from Singapore, all of us holding either PADI Advanced or Dive Master certification. We booked this trip right after our previous dive trip to Sipadan on February 2015, for a trip on January 2016. That's right – we booked nearly an entire YEAR in advance or else all the slots would have been filled up!
Our dive masters for the trip were Russel (cruise director), Anto, Handri and Yulis. Our group went with Anto and Yulis, and we have nothing but praises for them. Anto is exceptionally amazing at spotting little critters and pygmy seahorses that we got bored of it by the end of the trip (I know… so spoiled) and Yulis is a quiet, yet skilled and caring dive master.
How to get to Raja Ampat
To get to Raja Ampat we had to fly into a city called Sorong. Sorong is located in the West Papua region, which is on the more remote part of Indonesia. Even though I am Indonesian I have never been to this part of the country nor do I know anyone else who has – it is that remote! I do remember reading about West Papua in history textbooks and educational TV shows when I was in grade school, so it was quite surreal for me to be visiting this region.
To get to Sorong from Singapore, we did two legs of flights: We first flew to Makassar using Silk Air, then from Makassar to Sorong using Garuda. I find that this is the most straightforward way to get there from Singapore. The alternative way would be to fly through Jakarta, then through Makassar or Manado before finally going to Sorong which would have taken ages.
We had to stay overnight in Makassar since our flight from Singapore lands at night and goes out at 4 am the next morning. Thankfully there is an Ibis budget hotel right in the airport! Rooms were very basic and the hotel was noisy with people coming in and out at night (probably to catch their flight), but extremely cheap and convenient for transit travelers.
Makassar Airport (Airport Code: UPG) is a very modern International airport. I was impressed by the amenities and wifi available throughout the airport. Sorong Airport (Airport Code: SOQ) on the other hand is a very basic domestic airport. I don't think I have been to a smaller airport than this aside of maybe Victoria Falls in Zimbabwe or Heho Airport in Myanmar. There was nothing in the arrival hall except a yellow rectangular room with one luggage carousel.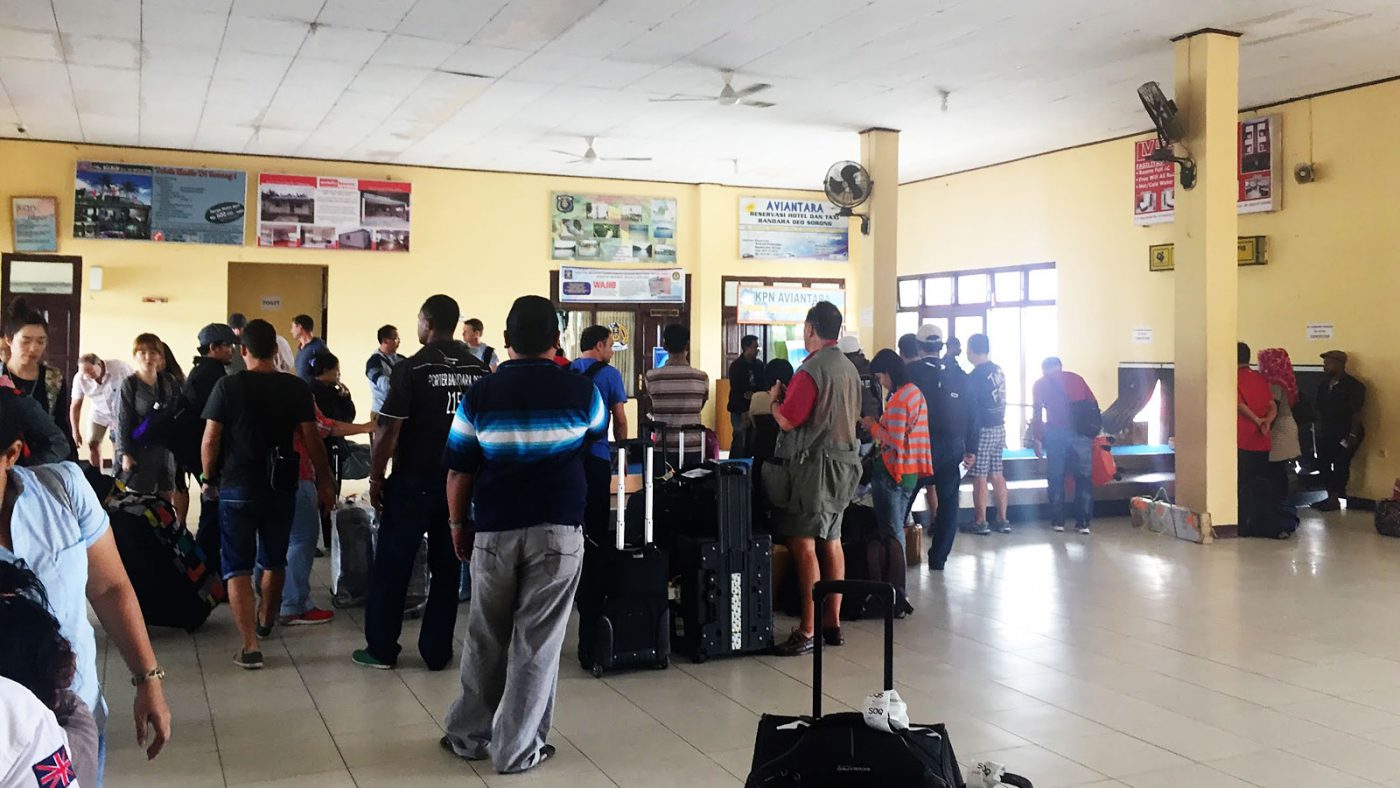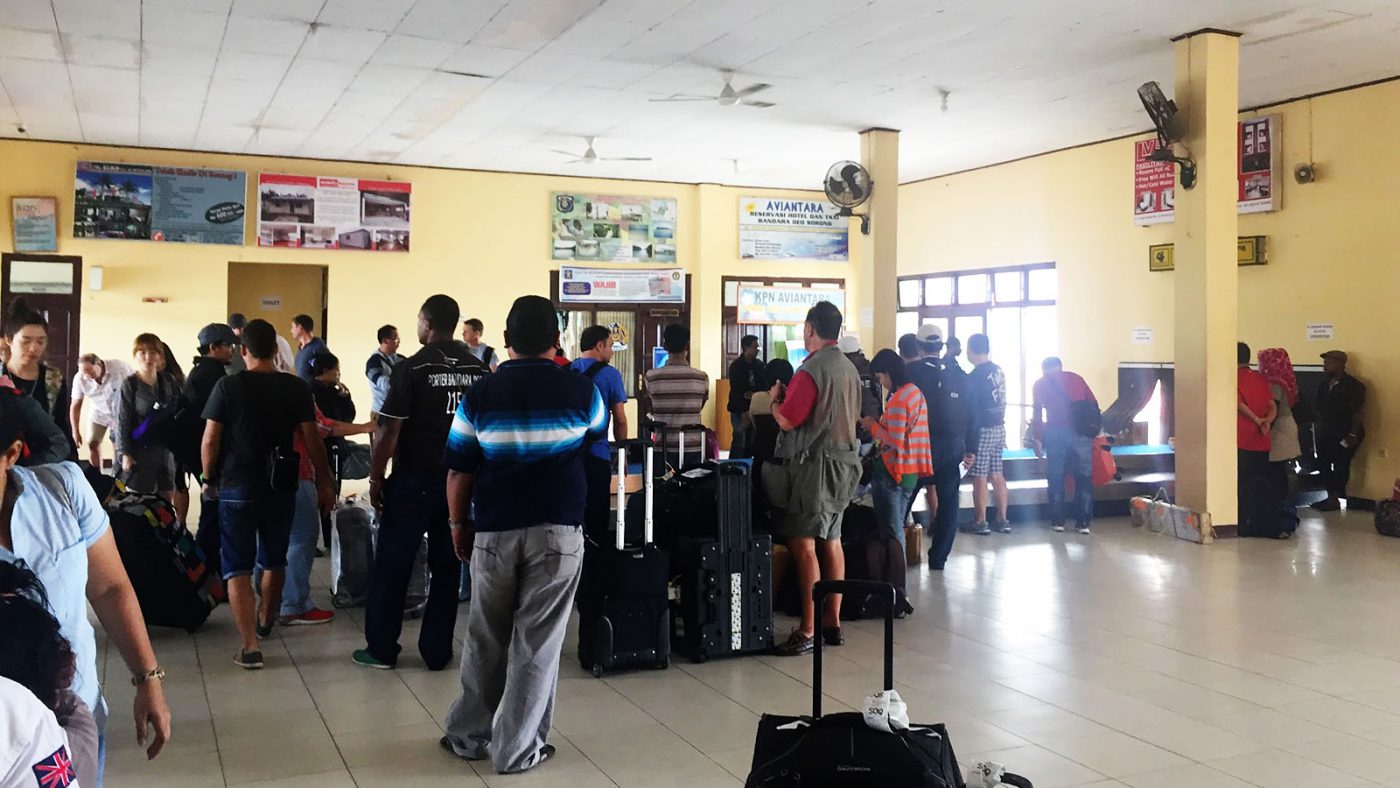 As soon as we got out of the airport the White Manta crew were already waiting for us outside. We were quickly loaded into small vans to take us to the Sorong port. We got to see a glimpse of Sorong city from the car ride but didn't really have time to look around since we needed to get on to the Black Manta on schedule.
Once we got to the port, we transferred on to a small dinghy for a short boat ride on to the Black Manta.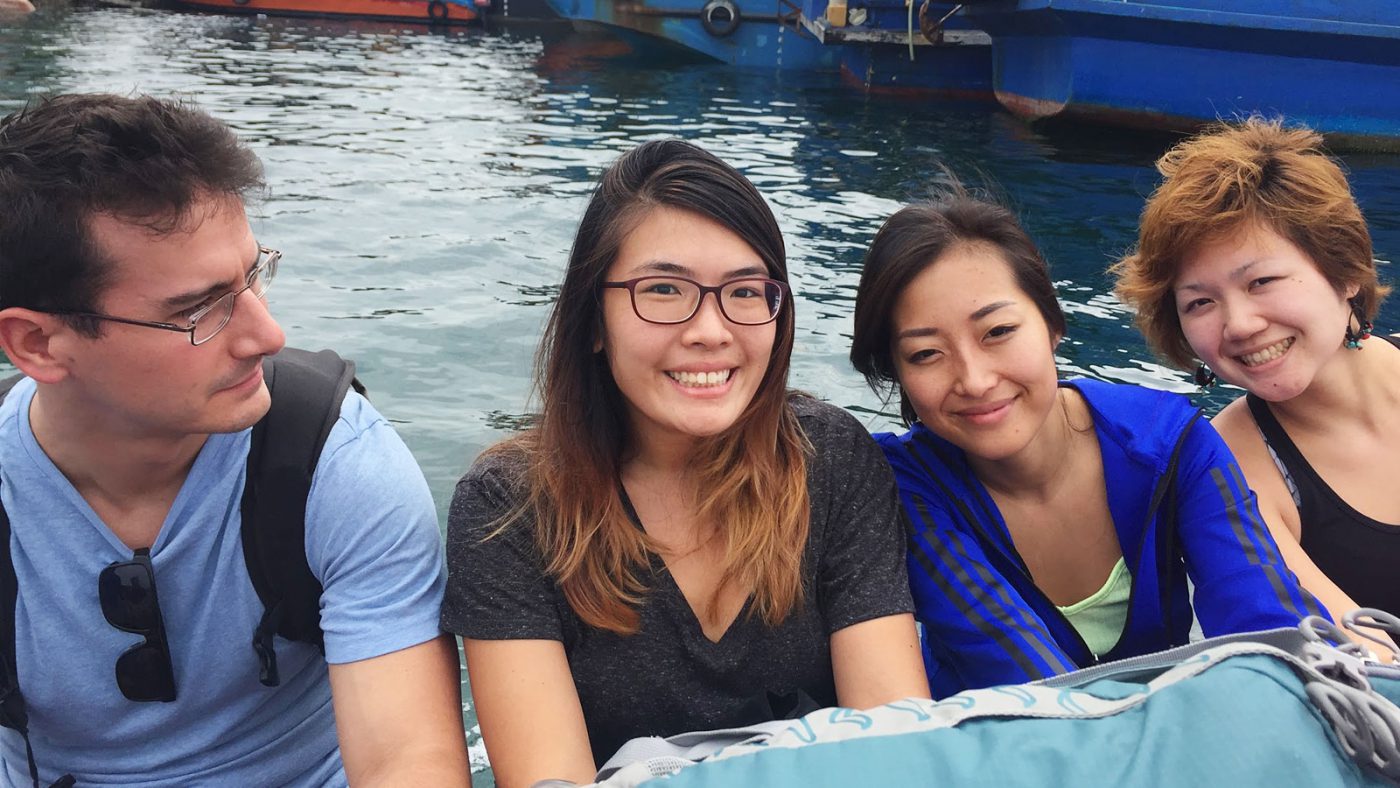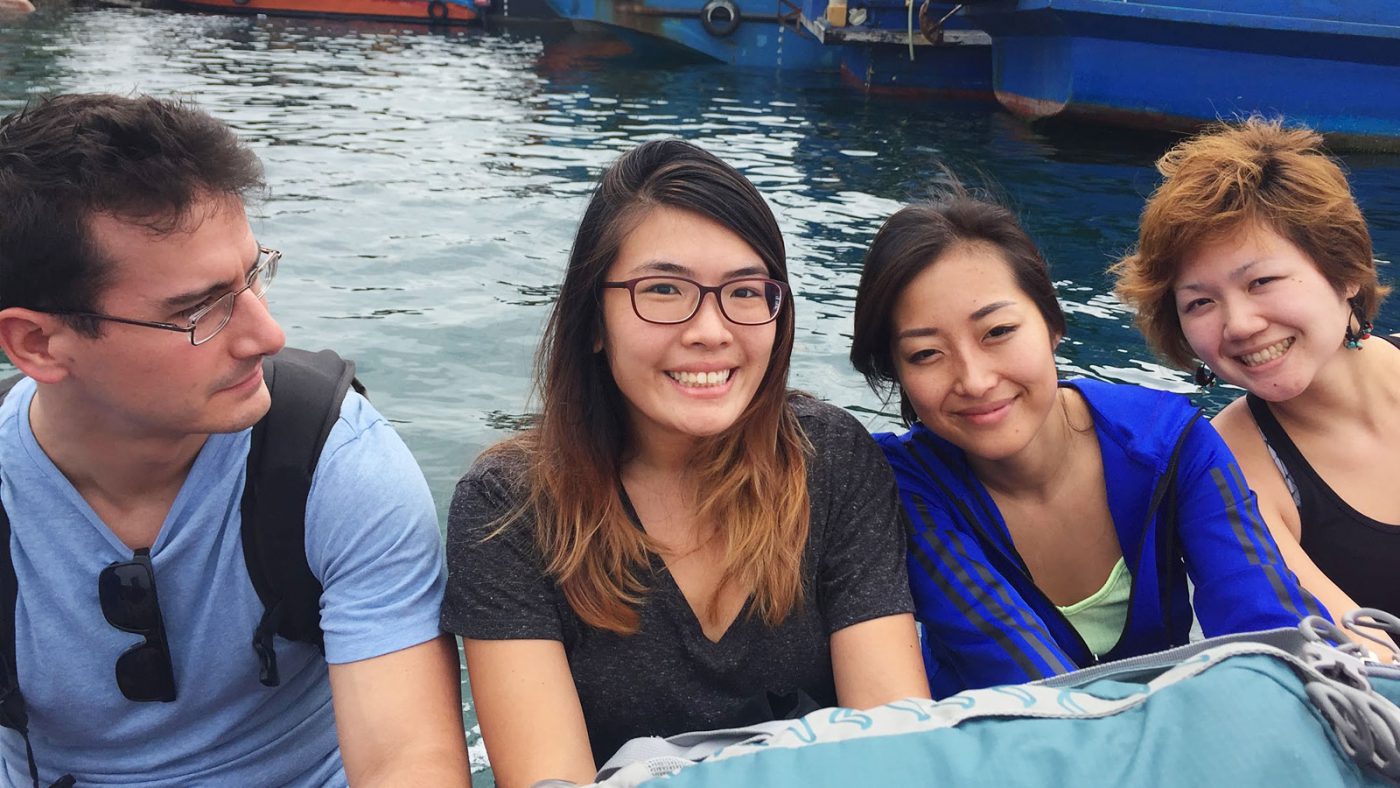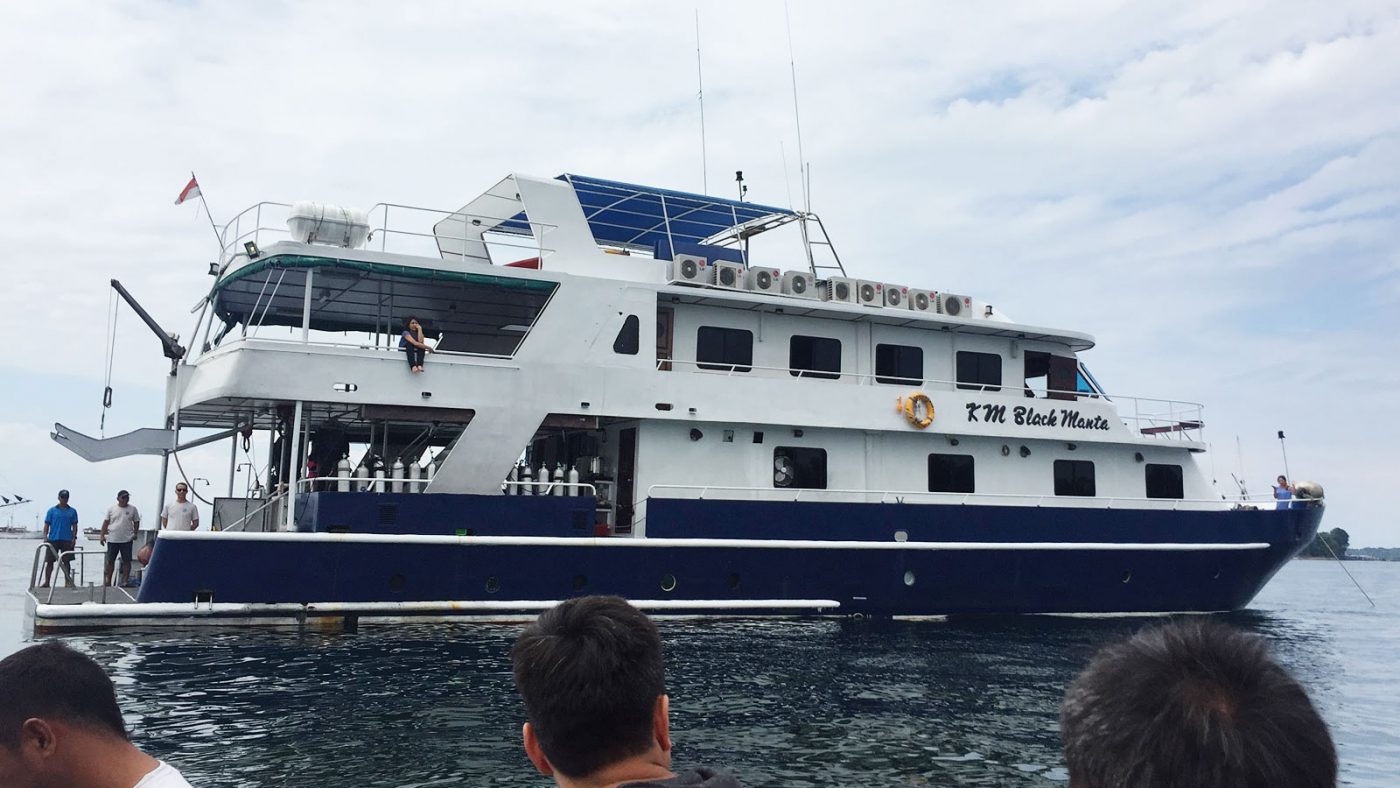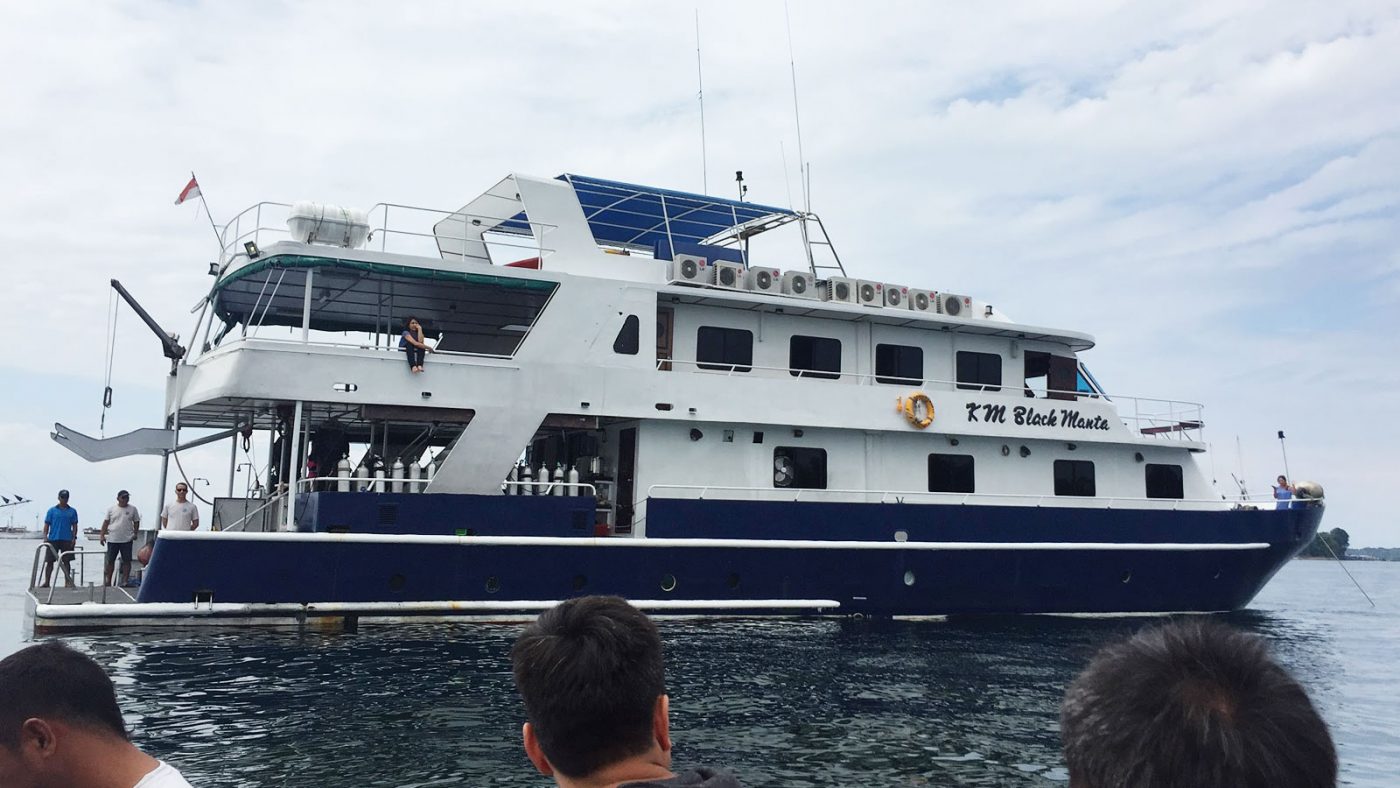 The first few hours on the boat consisted of admins, settling into our rooms, briefing, and getting to know the other passengers on the boat. We shared the boat with a friendly French guy who was there on his own and a group of enthusiastic Korean divers with probably the best camera gears than anybody I have ever met. This became useful to us later on, you'll see why! 😀


… and finally, it was time to dive!
Raja Ampat Diving Trip Report
We did a 7D6N trip, which consisted of 19 dives. Our group did ALL 19 dives because the trip wasn't exactly cheap and we didn't want to miss out on anything (the FOMO feel is strong here). Thus, I will not be writing about every single dive as to not make this post a long novel. Instead, I'll just leave you with our itinerary and highlights of each day!
Day 0: 10 January 2016 (1 Dive)
Since all of us on the boat arrived early, we had time to sail away from Sorong port and do a checkup dive at a nearby dive site. We didn't see much on this dive except some spotted stingrays. The visibility was bad, but the main purpose of the dive was to get familiarized with our equipment for the next week.
For some of us, it had been nearly a year since we went under water. I definitely don't want to be the one holding the group back by fumbling with my equipment later!
Dive Sites:
Afternoon Dive – Red Light (Check up Dive)
Day 1: 11 January 2016 (4 Dives)
The first full day of REAL diving!! We saw a grey reef shark on the morning dive in Cape Kri, as well as a school of Yellow lips. The dive sites itself, especially Mios Kon and Blue Magic has the most amazing seascapes I have ever seen. At night, we spent most of our time sailing away from Sorong.
Dive Sites:
Morning Dive – Cape Kri
Afternoon Dive – Mios Kon
Afternoon Dive – Blue Magic
Night Dive – Yenbuba
Day 2: 12 January 2016 (4 Dives)
This day goes down in my personal history as the best day of diving ever. We saw so many mantas in one day – About six large ones in Manta Ridge, then a couple mantas on the surface while leaving Yehuda reef though we didn't see any manta on the actual dive. We practically landed on top a huge oceanic manta at Lalosi, which in itself is an amazing site – it had impressive corals with tons of silverfish.
At night, we visited Arborek Village and did a night dive at the jetty. It was most eventful night dive I've had so far. We saw a walking shark and a nursing frogfish.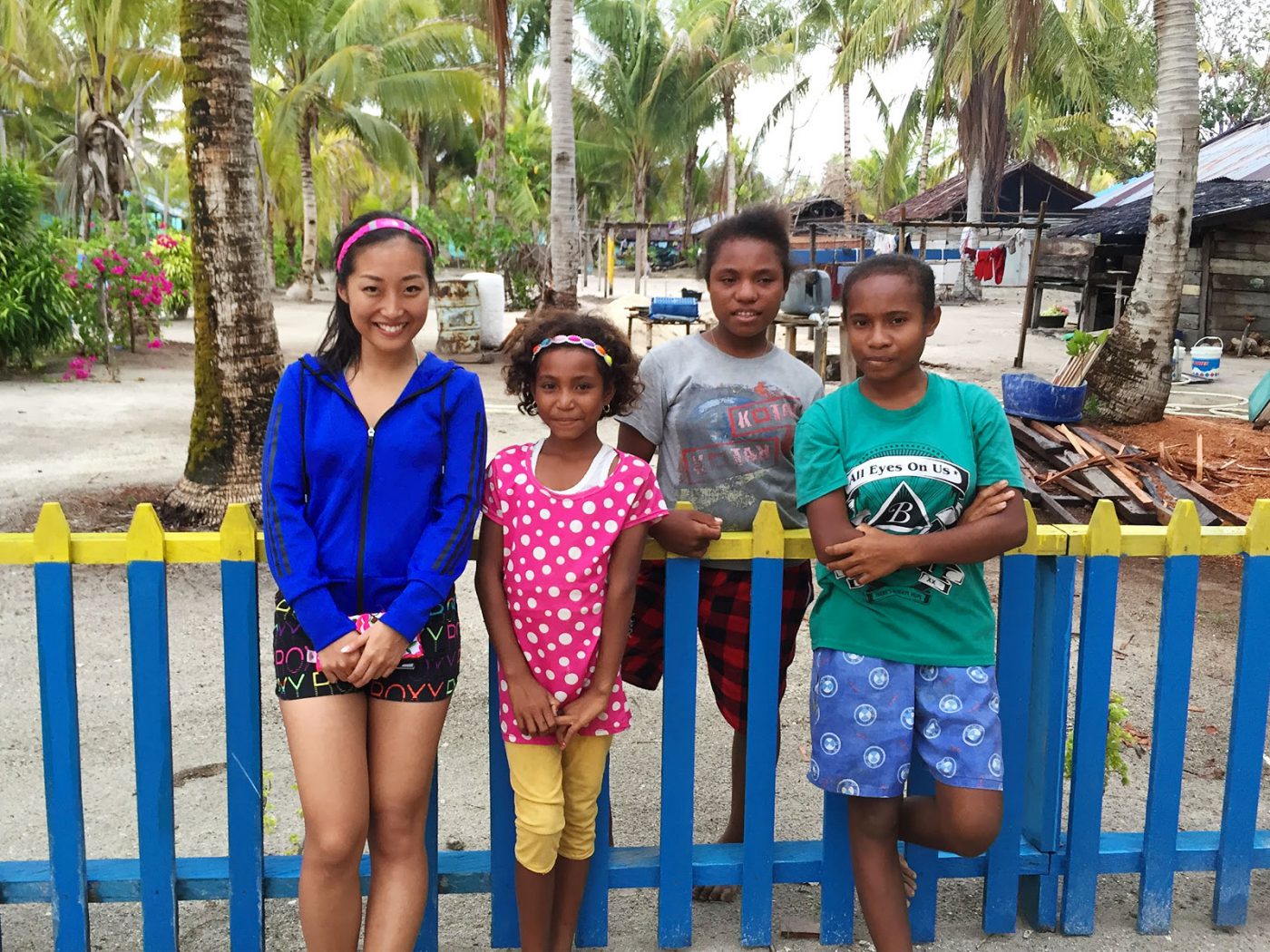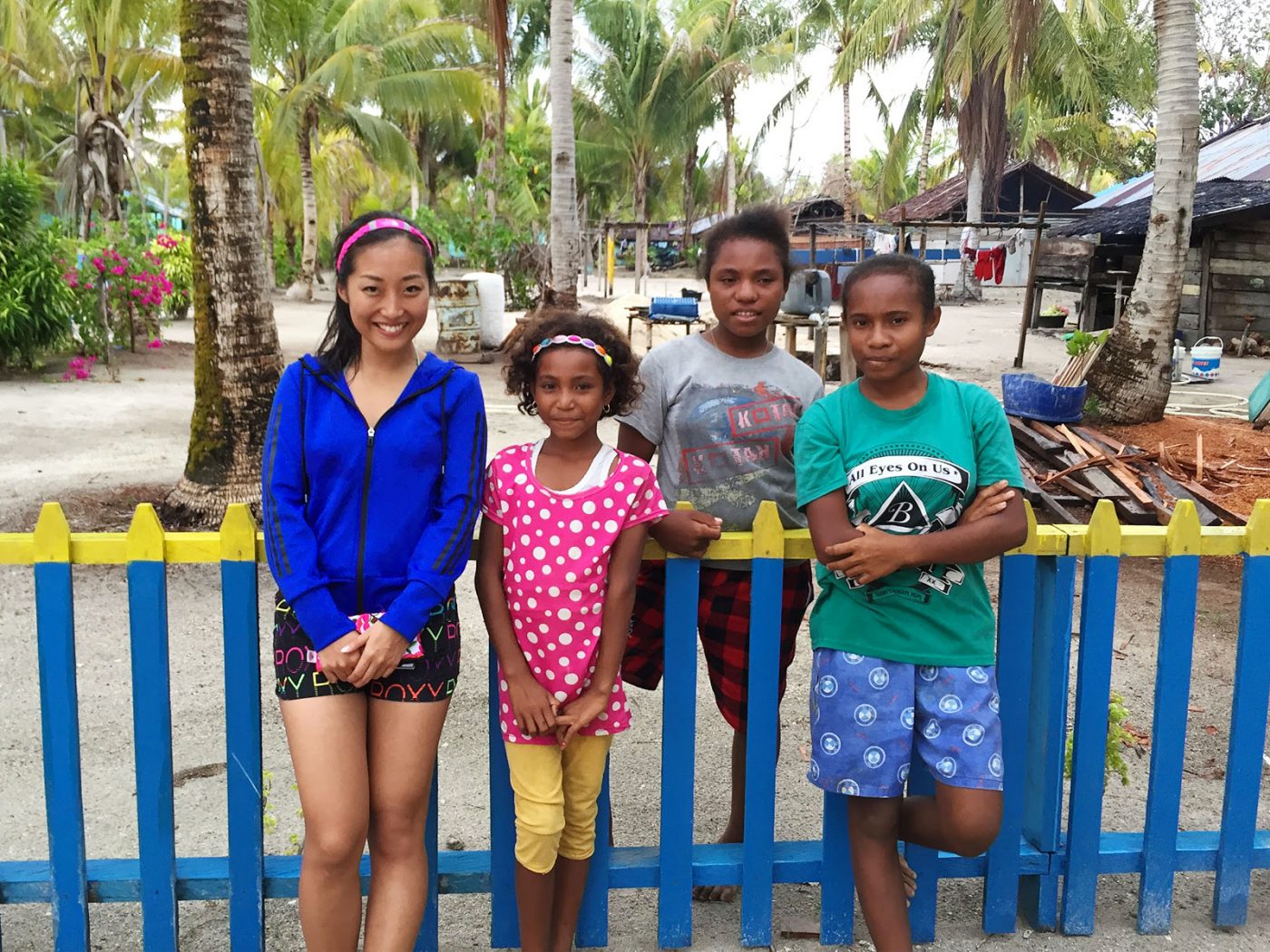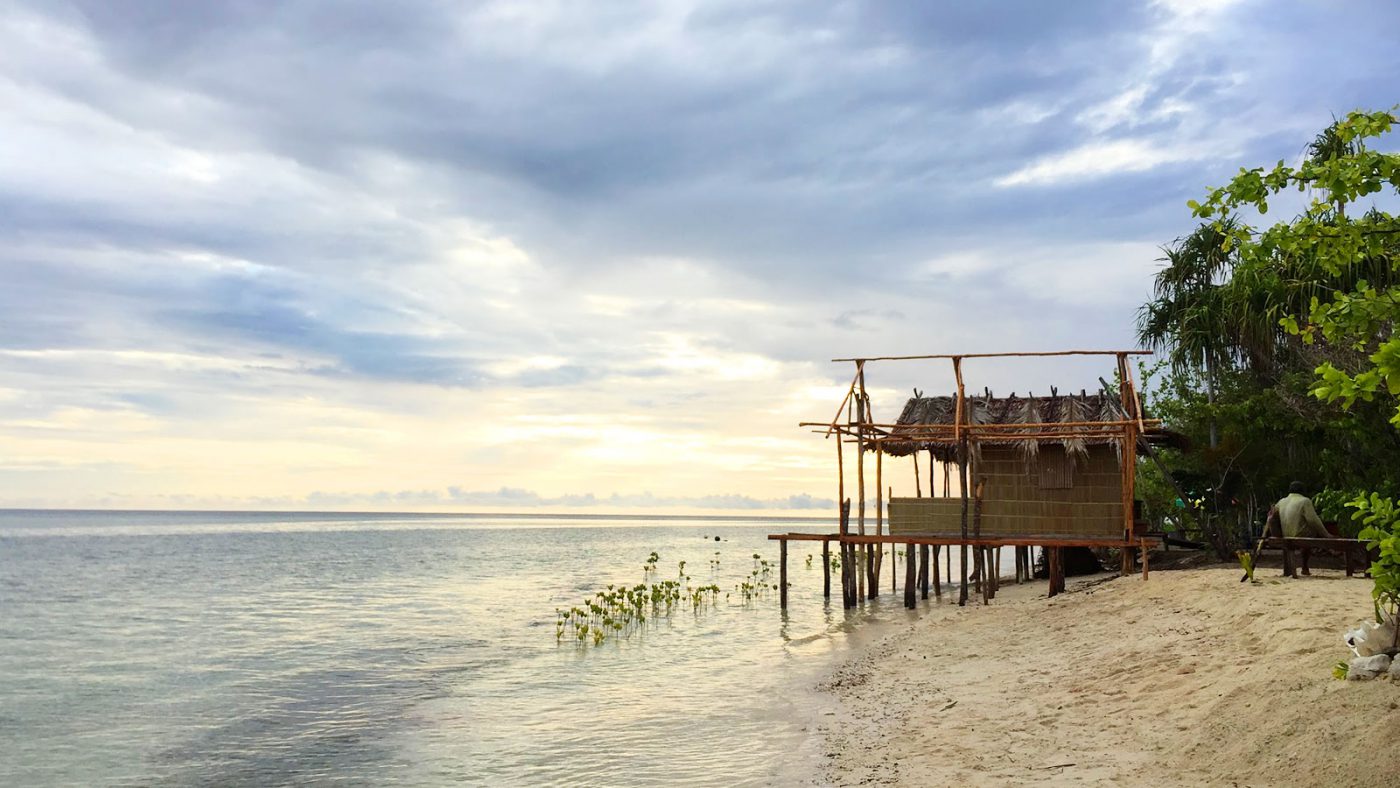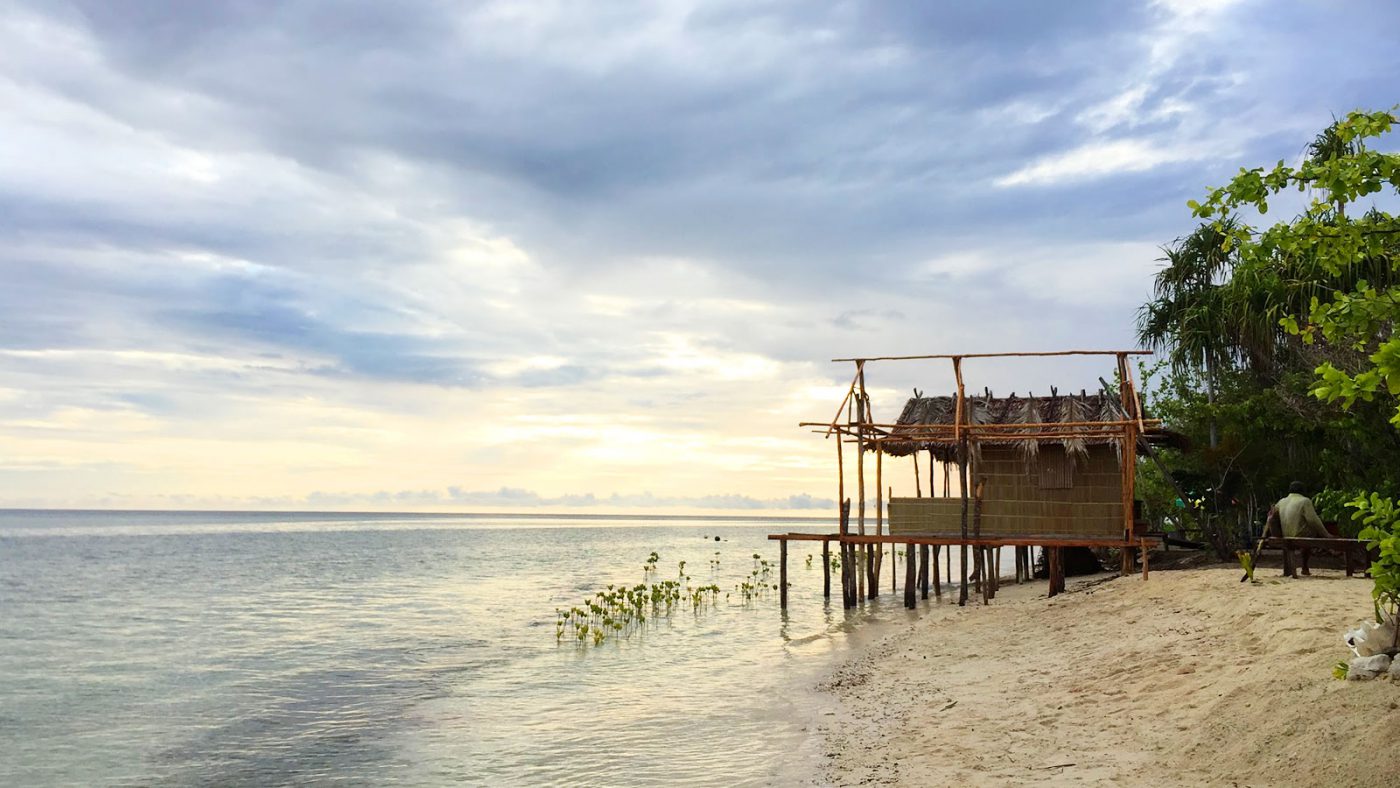 Dive Sites:
Morning Dive – Manta Ridge
Afternoon Dive – Yehuda Reef
Afternoon Dive – Lalosi
Night Dive – Arborek Jetty
Day 3: 13 January 2016 (4 Dives)
This day was full of action, both below and above water! Today's dive featured some of the most beautiful sites I've been to, especially Melissa's Garden. I'm super happy to be sharing a name with such an eye candy site.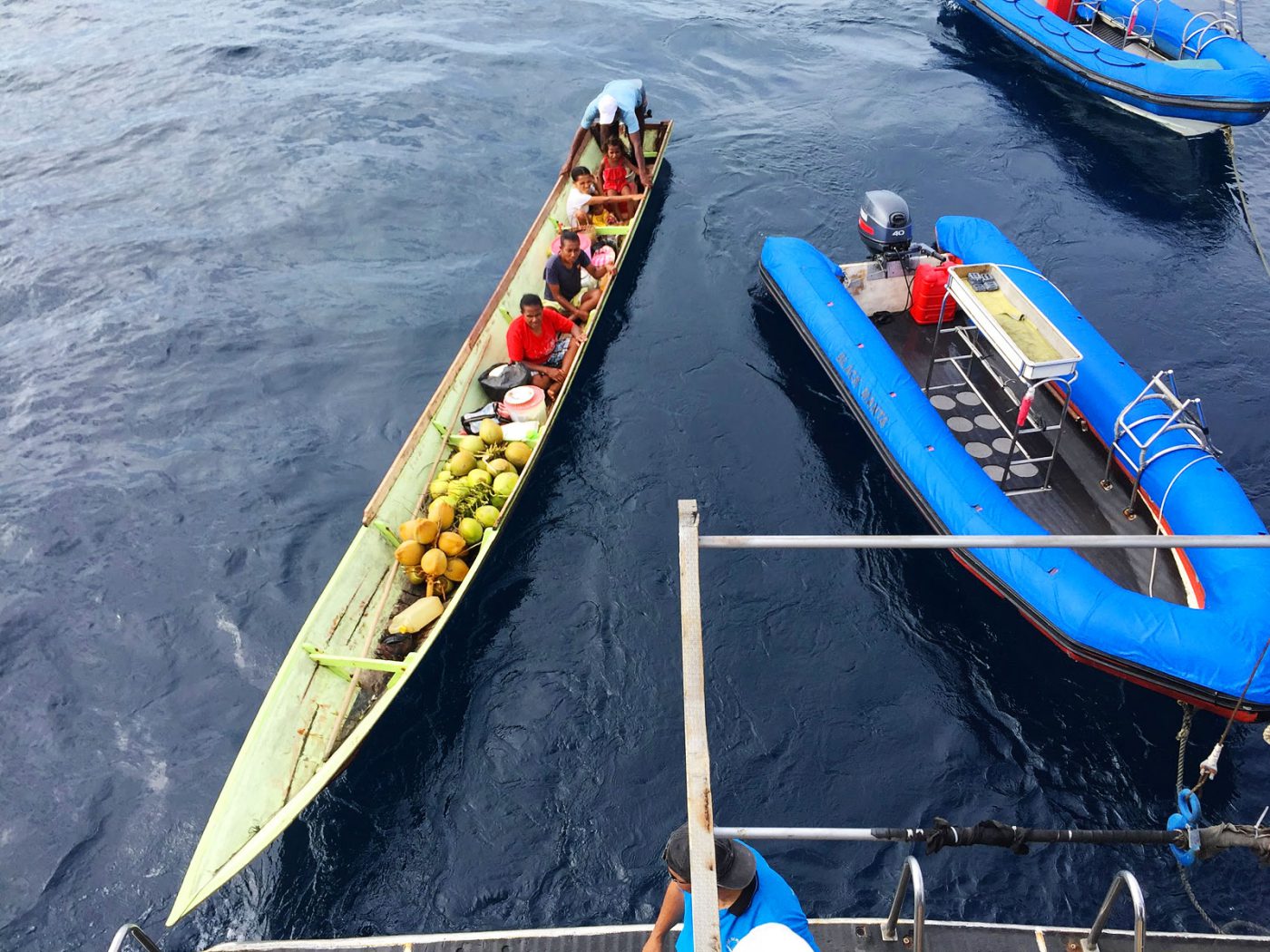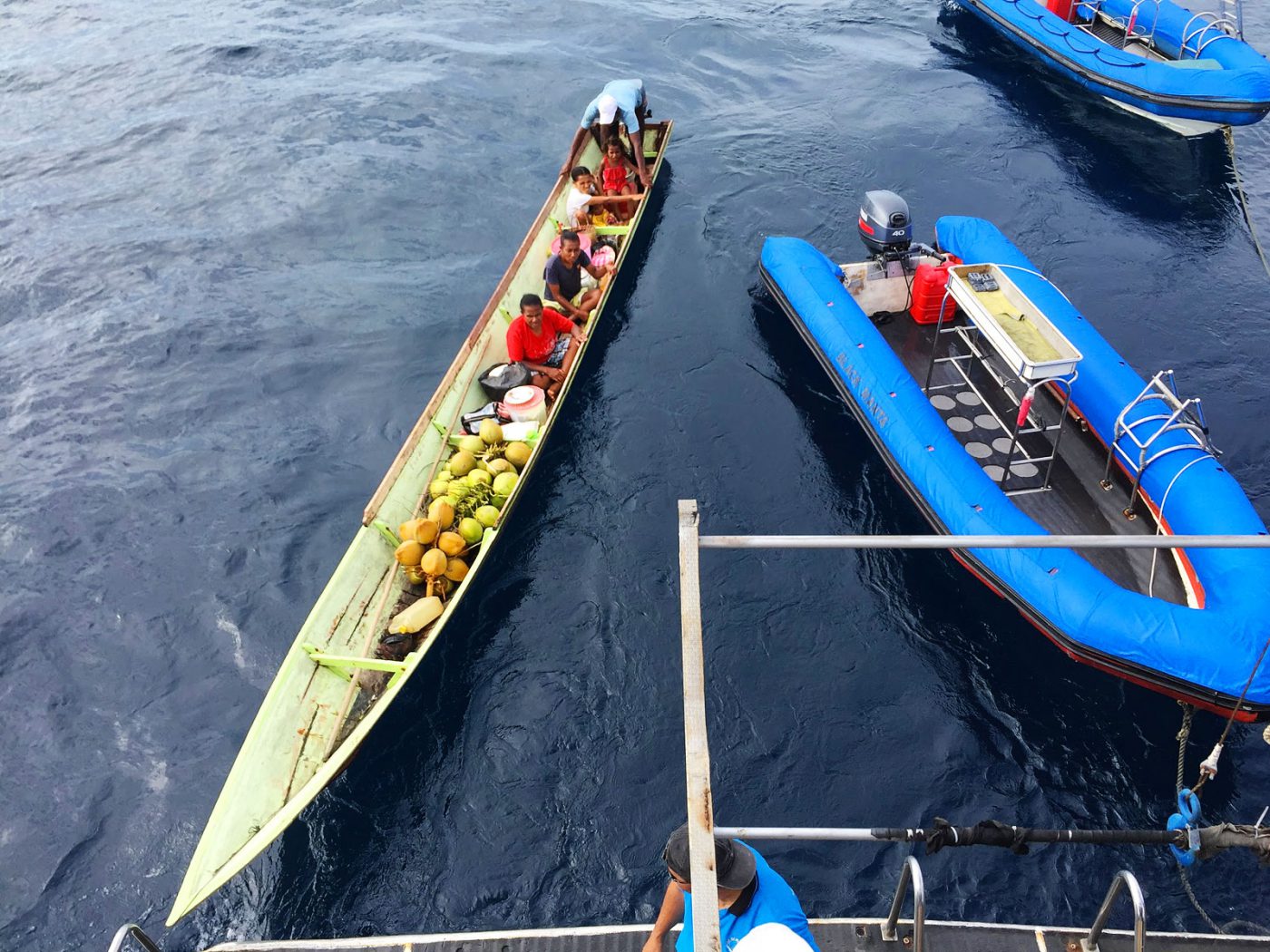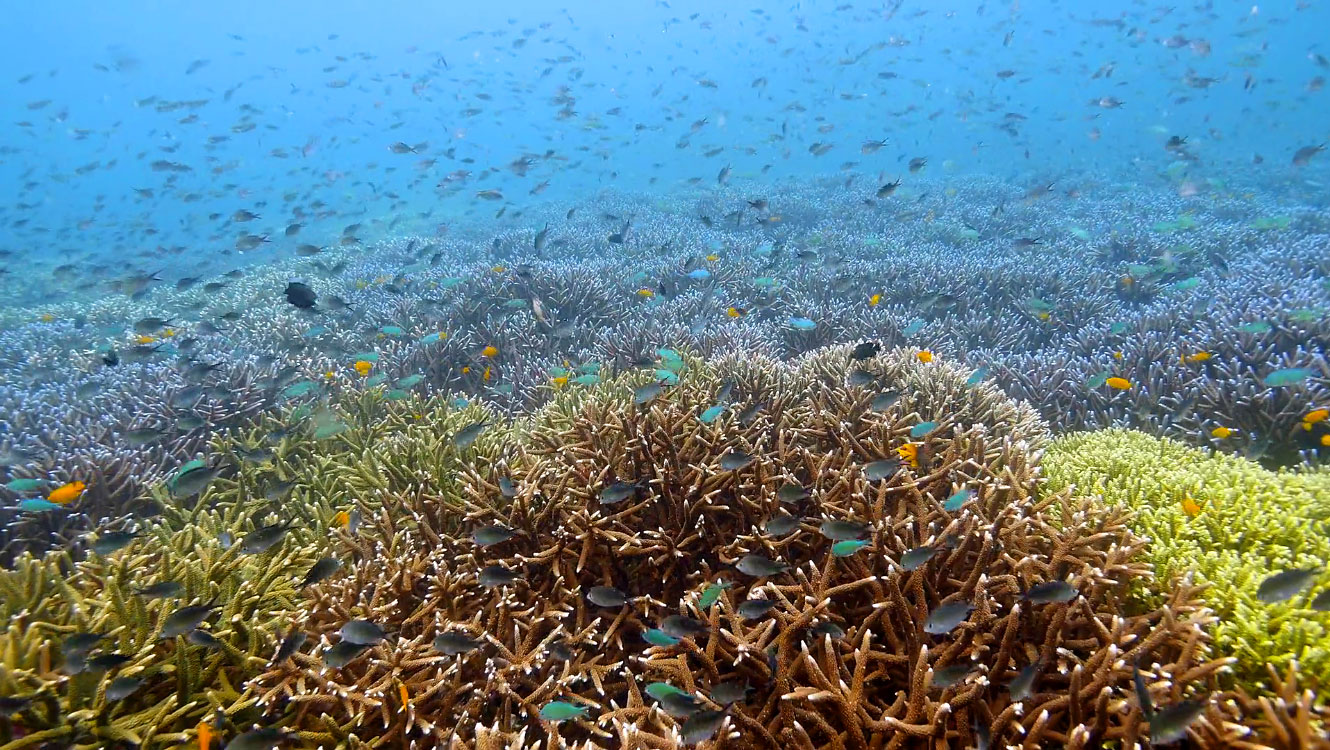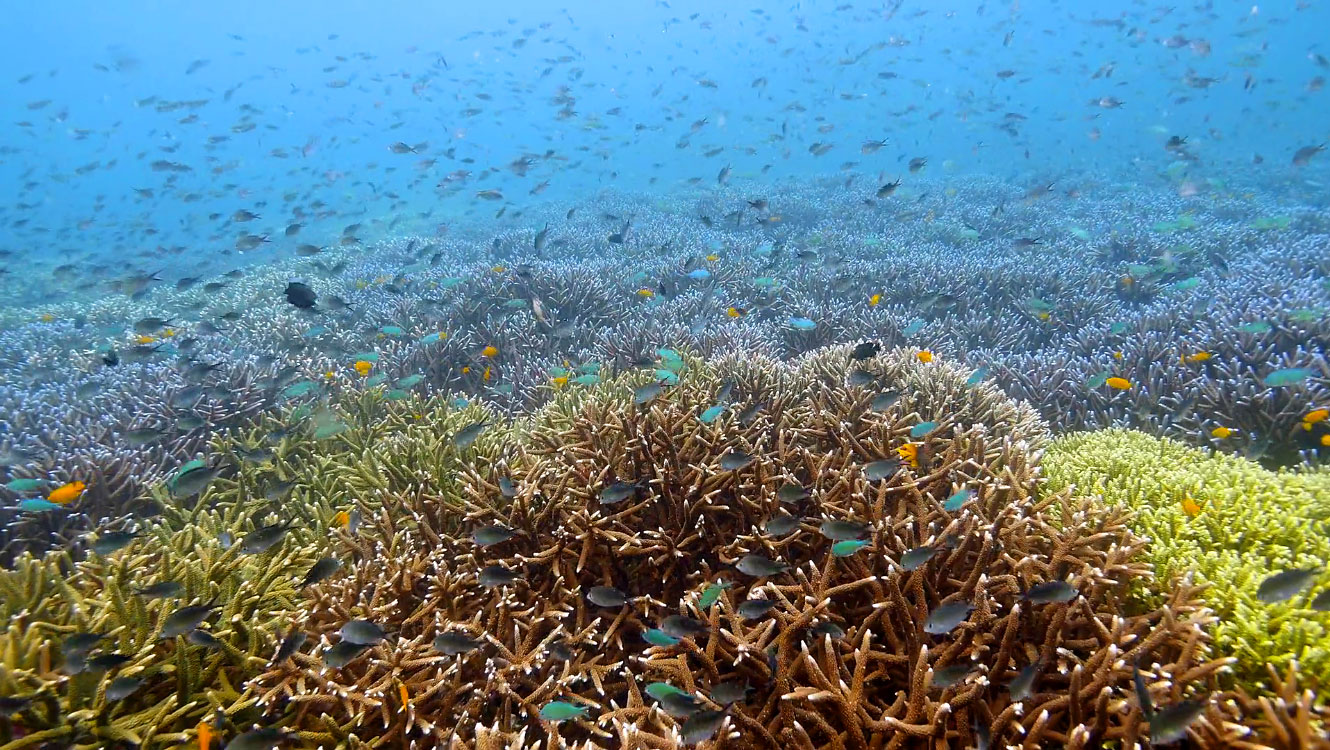 At Melissa's Garden, I felt like I was Ariel from Little Mermaid. This site was just a total eye candy through and through. There were endless healthy, colorful coral and fish everywhere you look, as well as pillars of marine life. I have never seen anything quite like it before.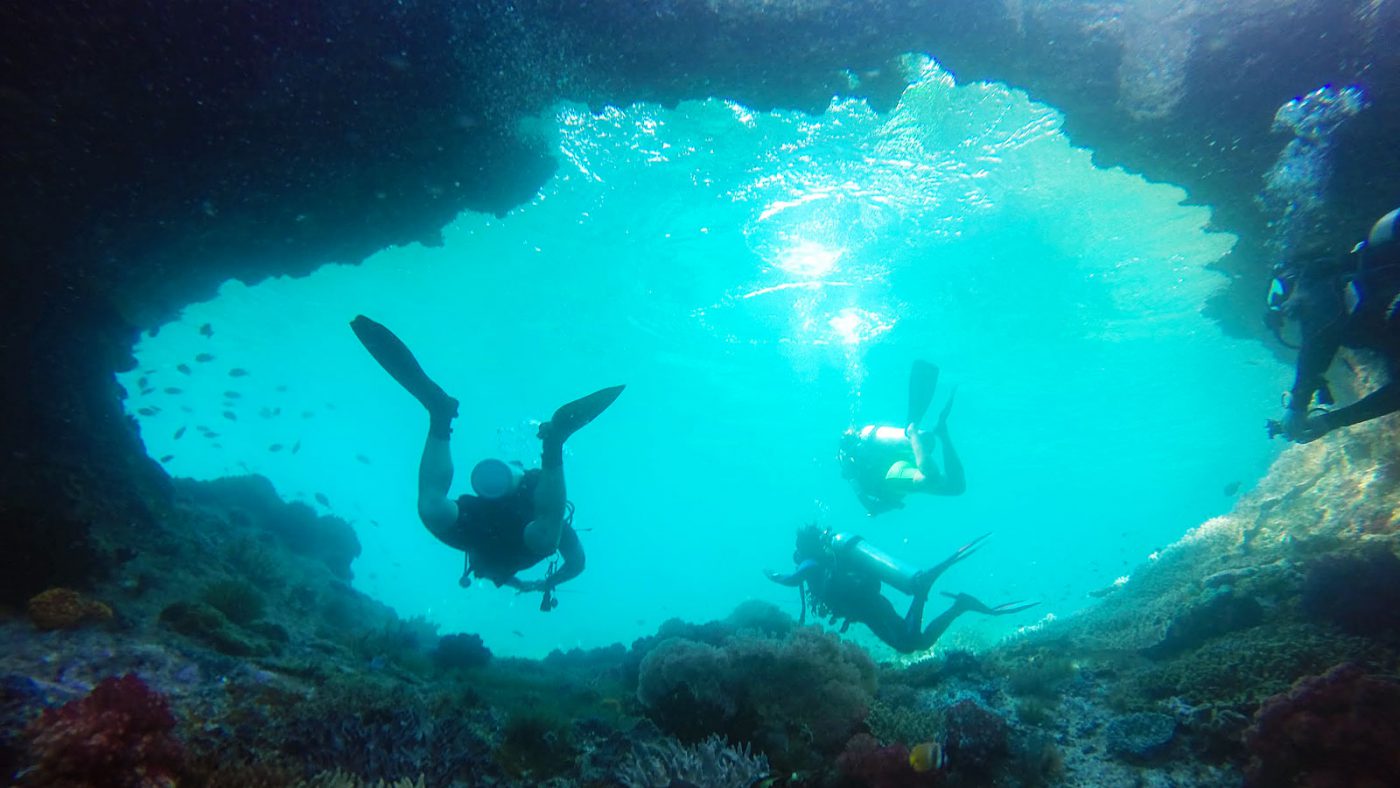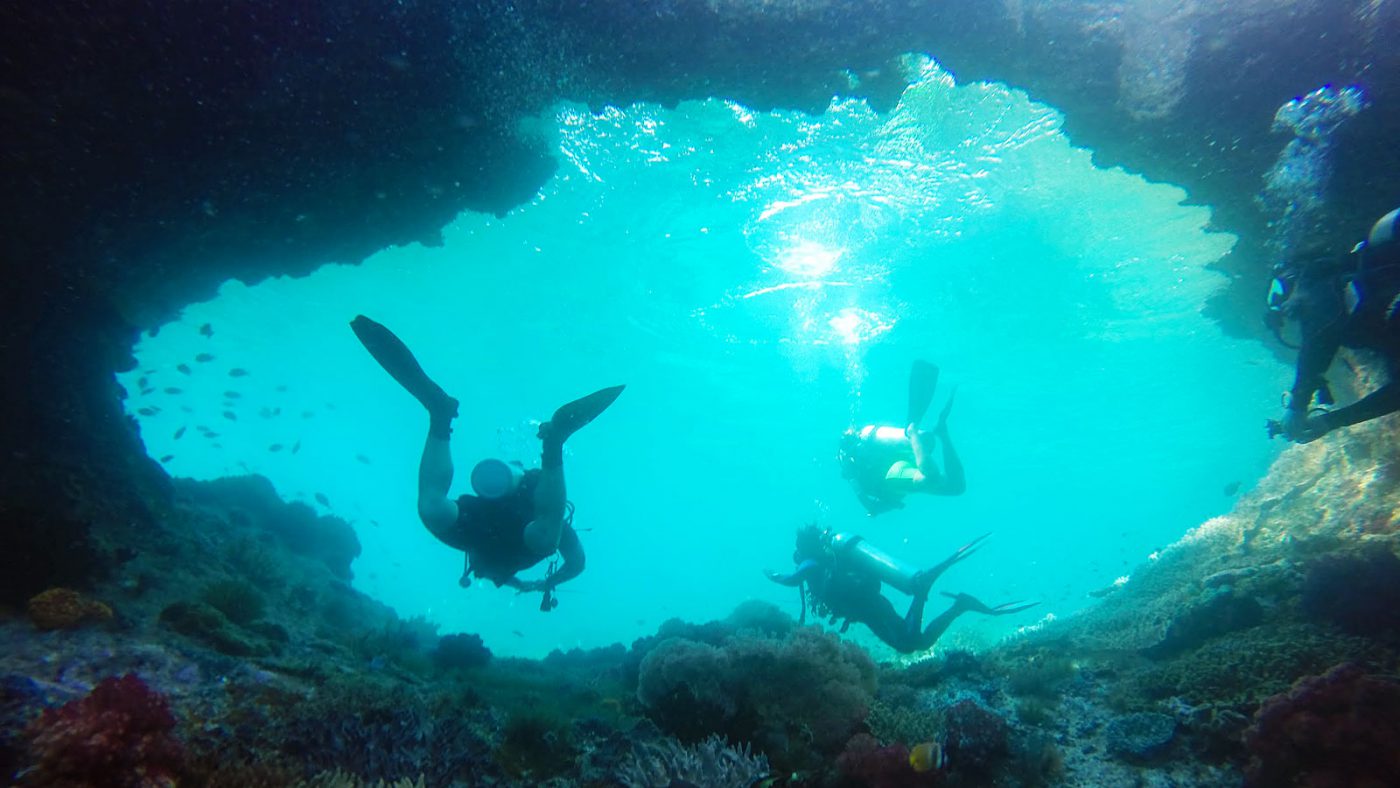 Batu Rufus (Rufus Rock) was another memorable site to me and I'm sure many other divers in the trip. We start by dropping into a shallow enclosed lagoon, before swimming through a cave and out into the blue. Once you're out, it's an endless wall of corals and fish. We kept swimming along the corals and it's just doesn't end. Saw some white tip sharks here too, including a baby one!
During the day on the surface, we saw a school of dolphins in the distance from our boat while sailing to the next dive site. We visited Pianemo viewpoint, which features the landscape that is unique to Raja Ampat. We had to take a dinghy out to the viewpoint.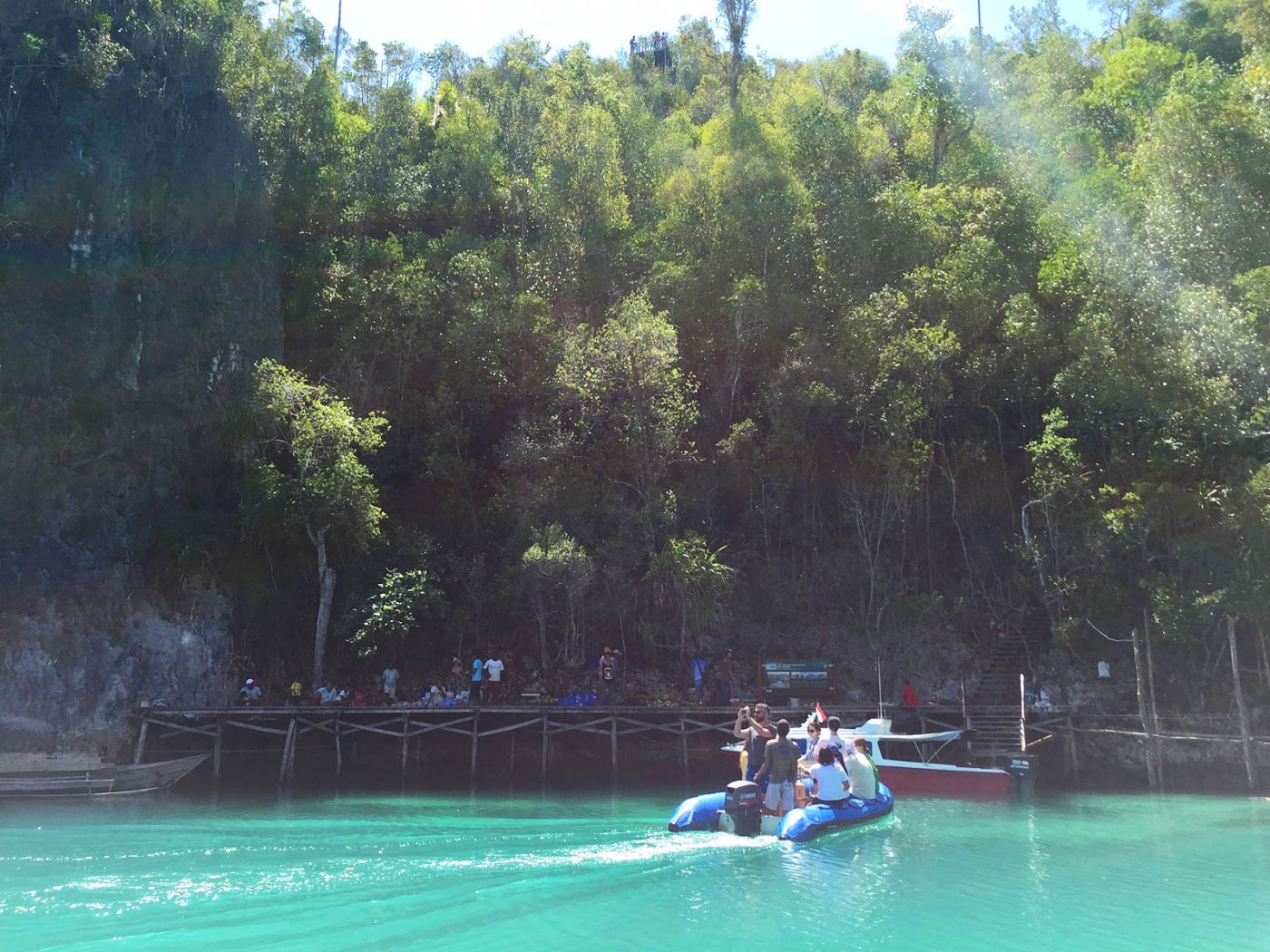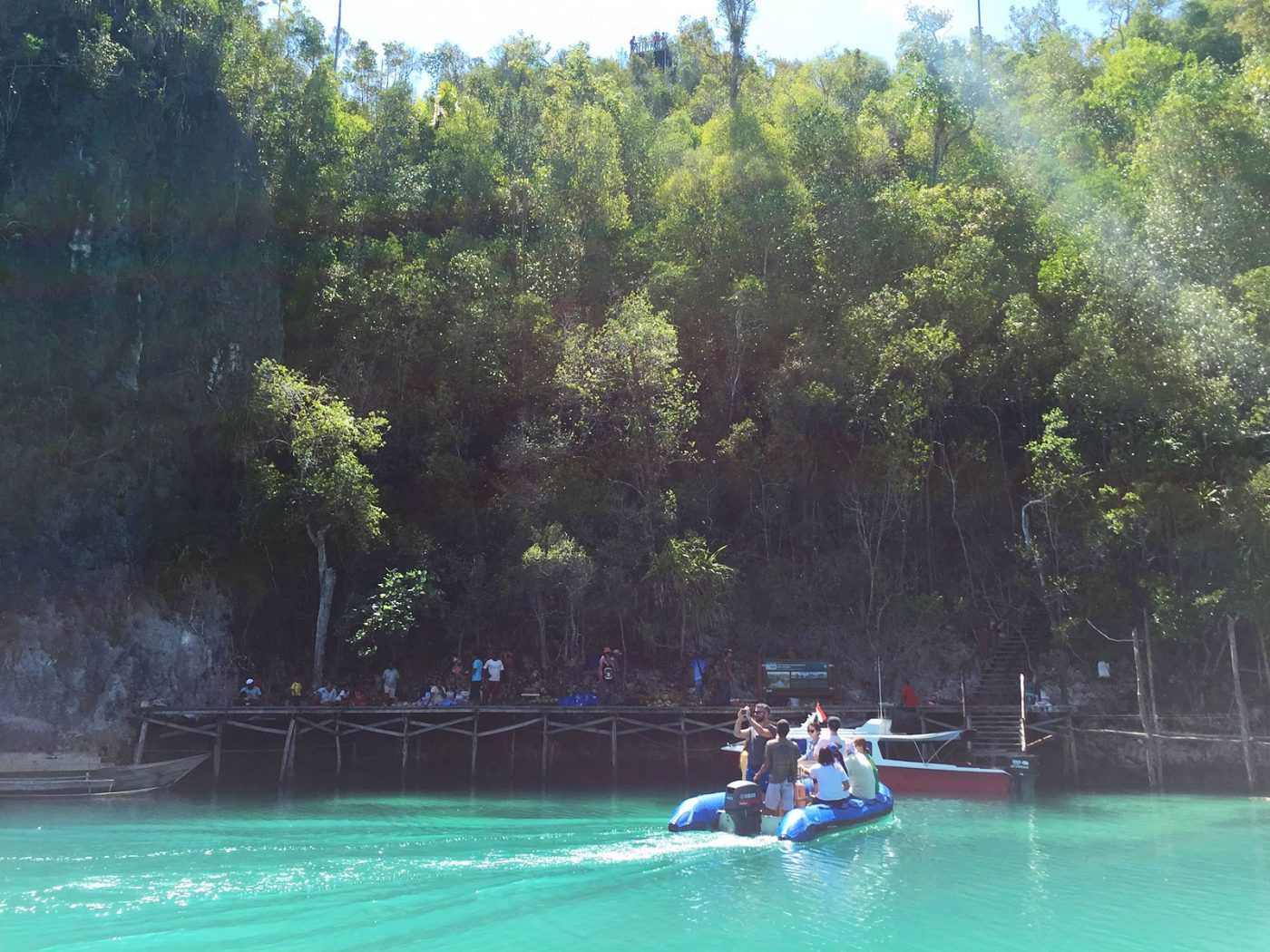 The hike up to Pianemo was a torture because it was hot outside and the stairs were quite steep. But with a view like this, none of us were complaining once we got to the top.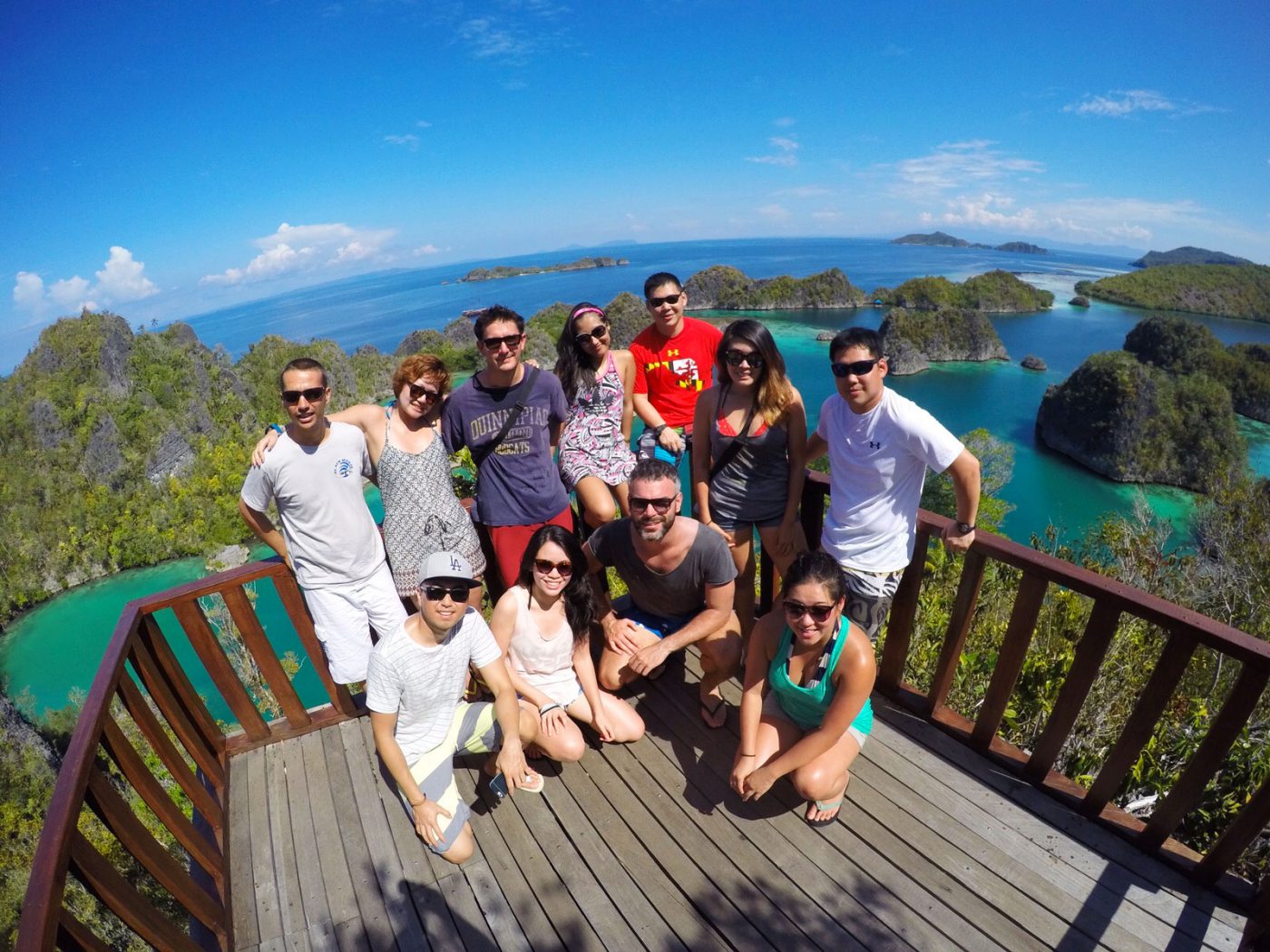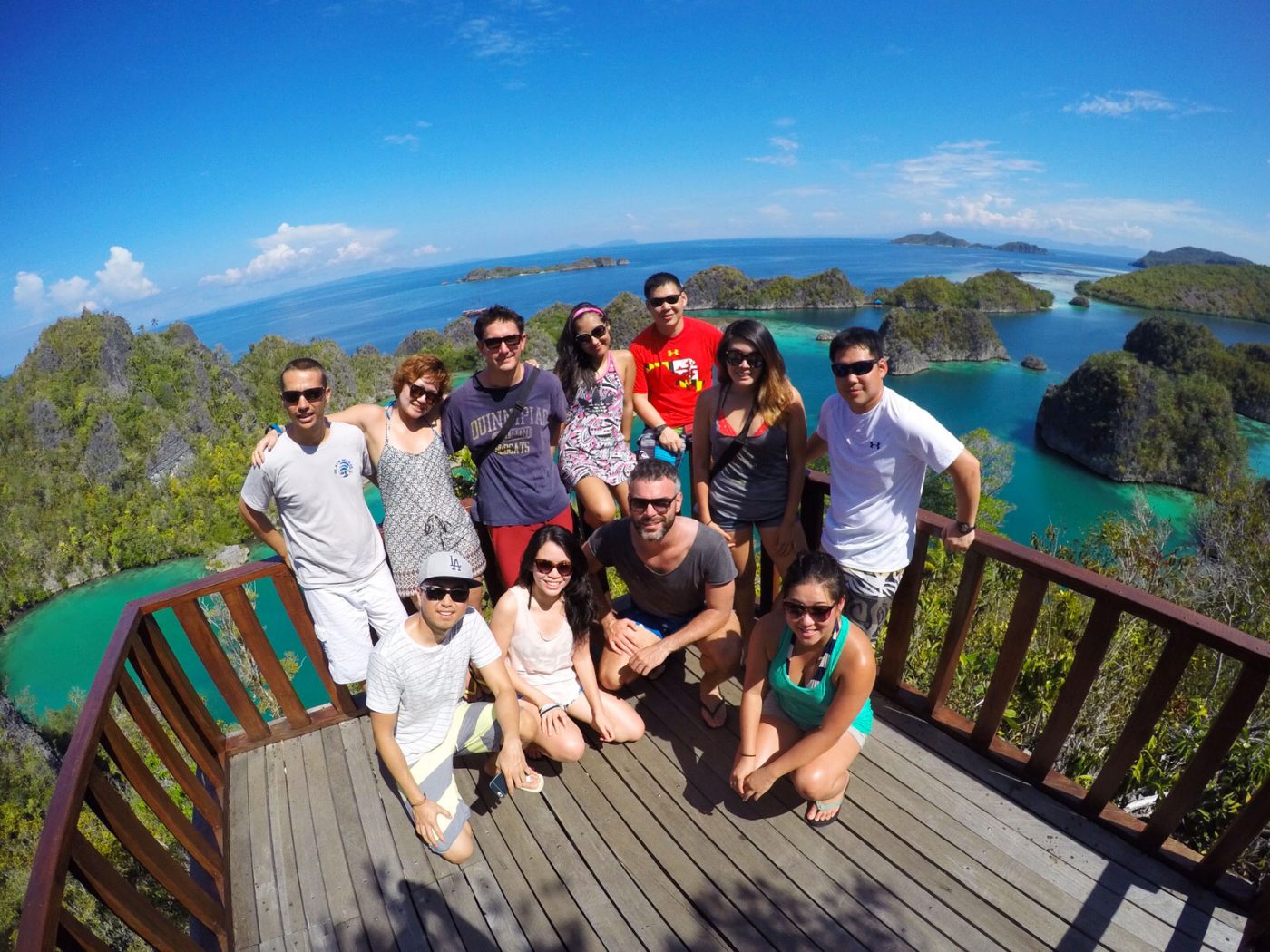 All of us decided to dive into the water after because it was so, so hot.
After Pianemo, we parked in a lagoon. I didn't like the night dive in Yengefo – the site had a lot of weird tapeworm-like creatures (and they seem to be extra interested in our torches). I panicked and managed to cut my leg on a coral. We saw a cool red Spanish Dancer though.
We were treated to a clear sky and since we were away from the city, we spent some time stargazing after dinner. I highly recommend you to download a stargazing app so you know what you are seeing in the sky.
Dive Sites:
Morning Dive – My Reef
Afternoon Dive – Melissa's Garden
Afternoon Dive – Batu Rufus
Night Dive – Yengefo
Day 4: 14 January 2016 (4 Dives)
We stayed in the lagoon for the first two dives and did the famous Raja Ampat Mangrove dive. There were a couple of eagles circling through our boat the entire time, which I tried to take pictures of but failed miserably.
After the third dive of the day, we docked at Saonek Island and played with local kids there before doing a night dive.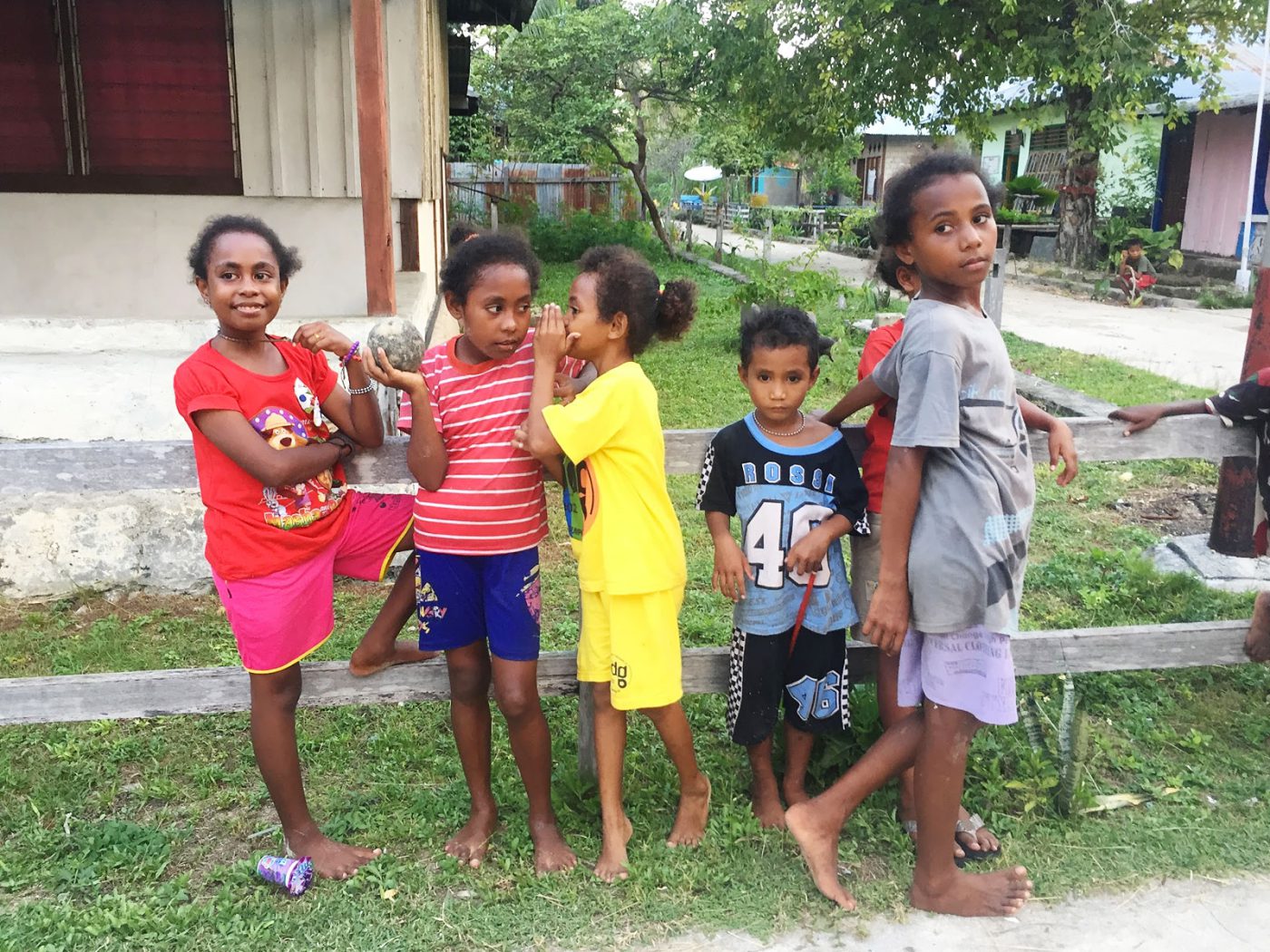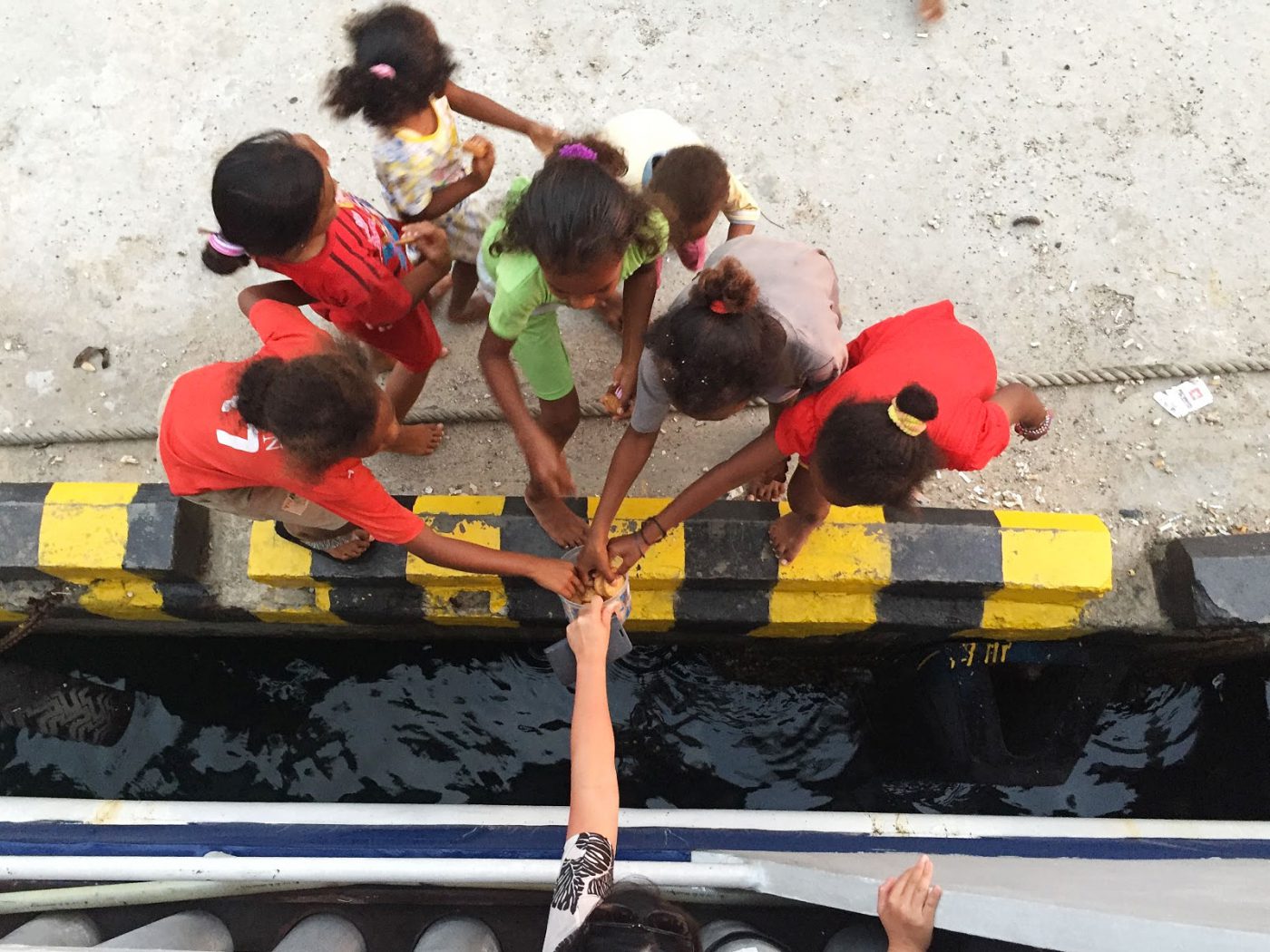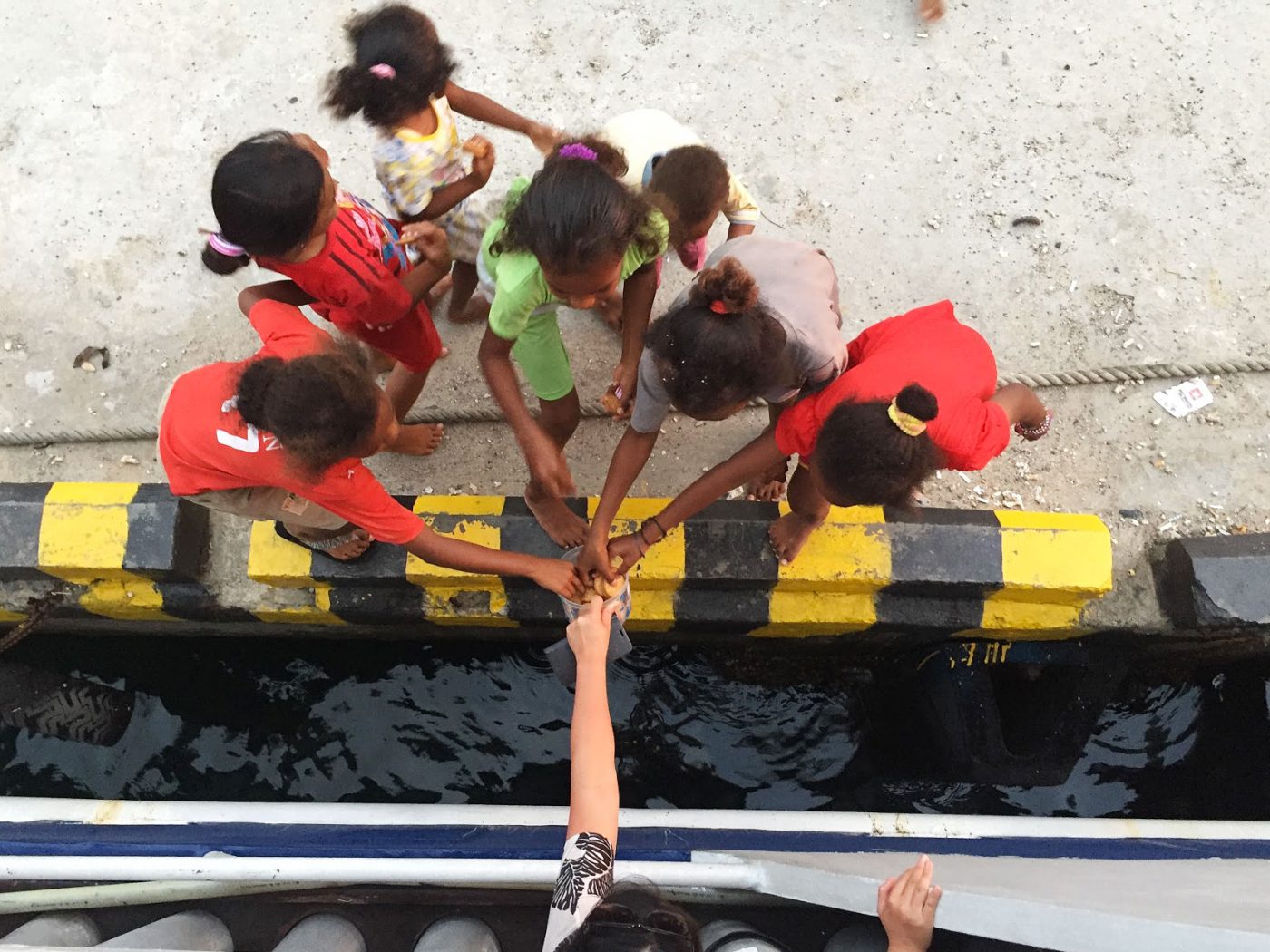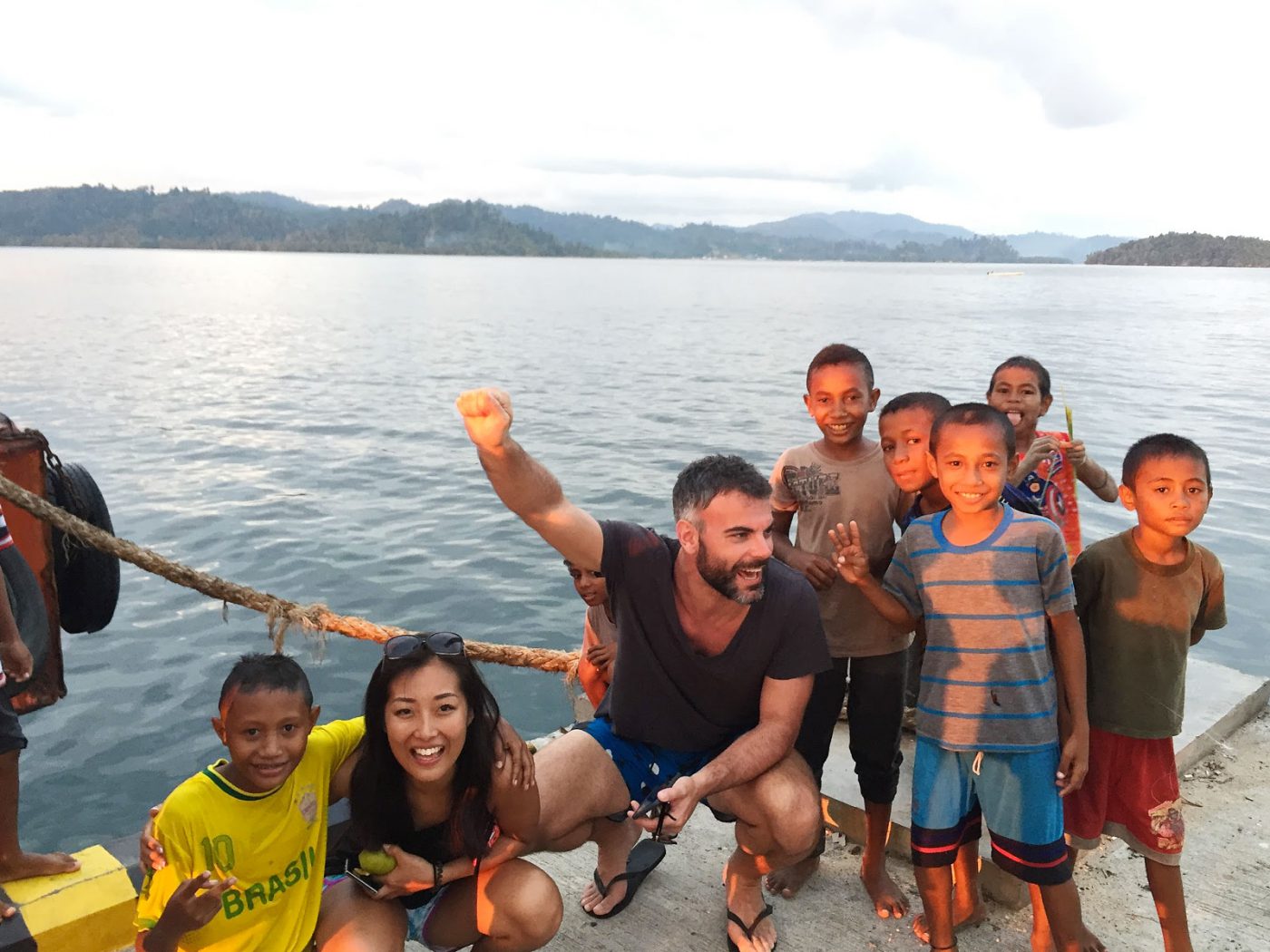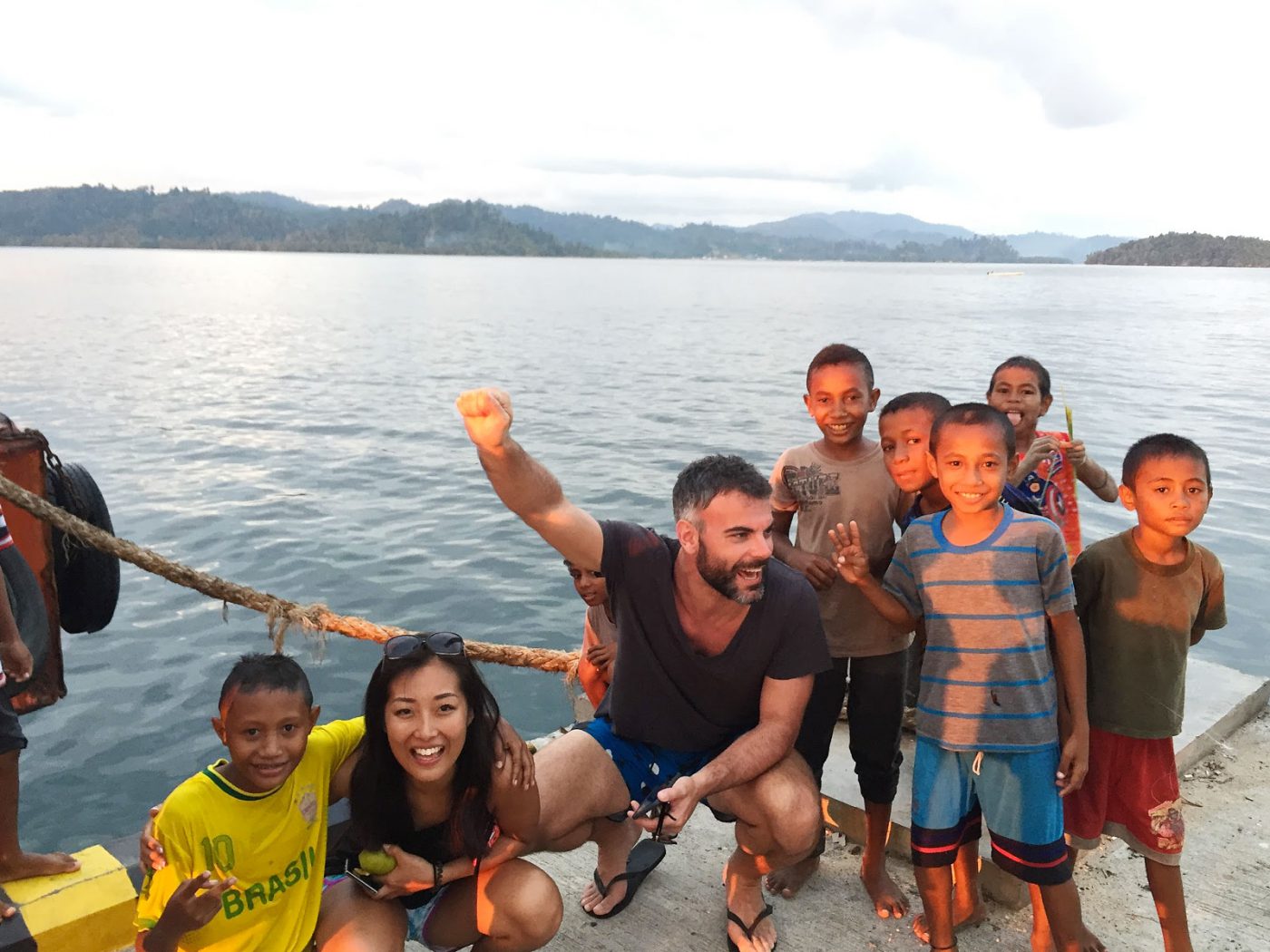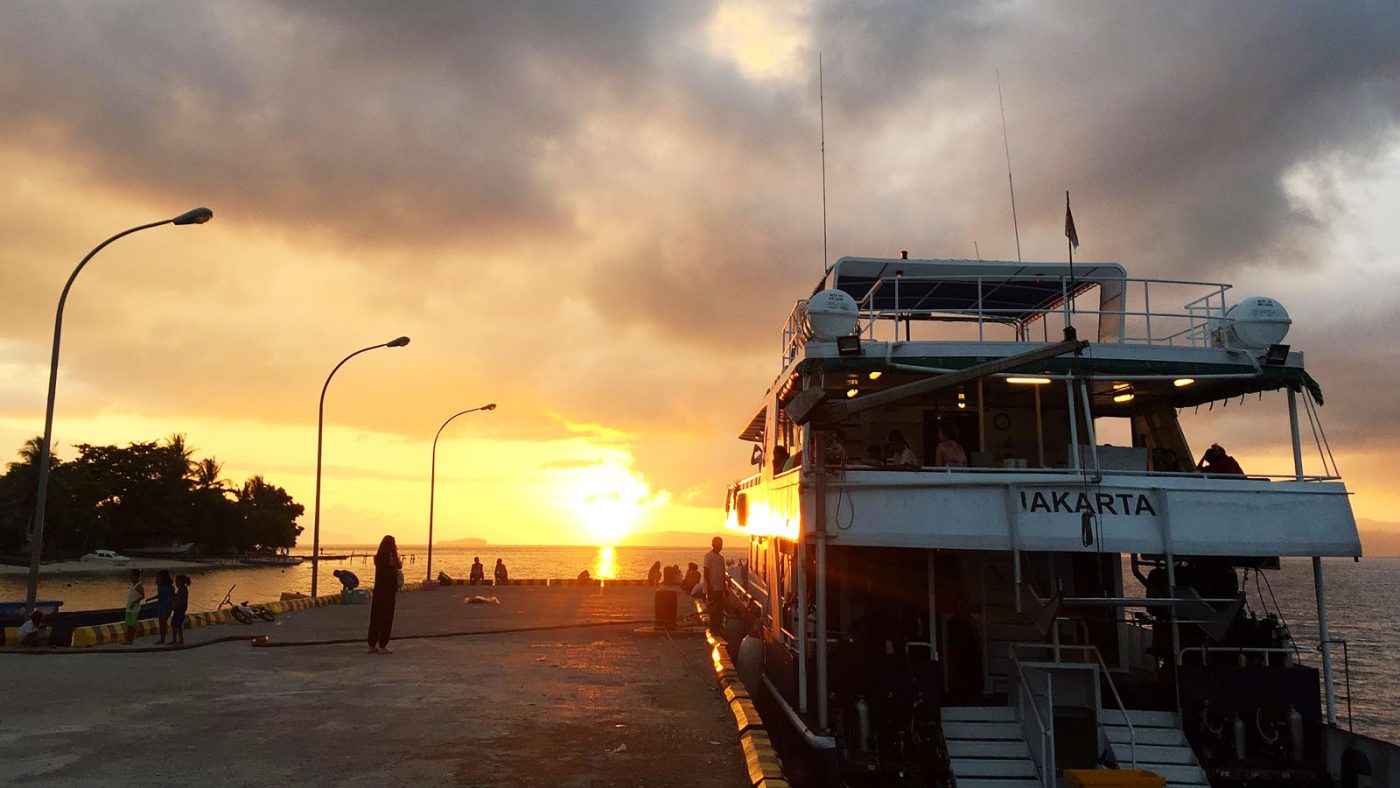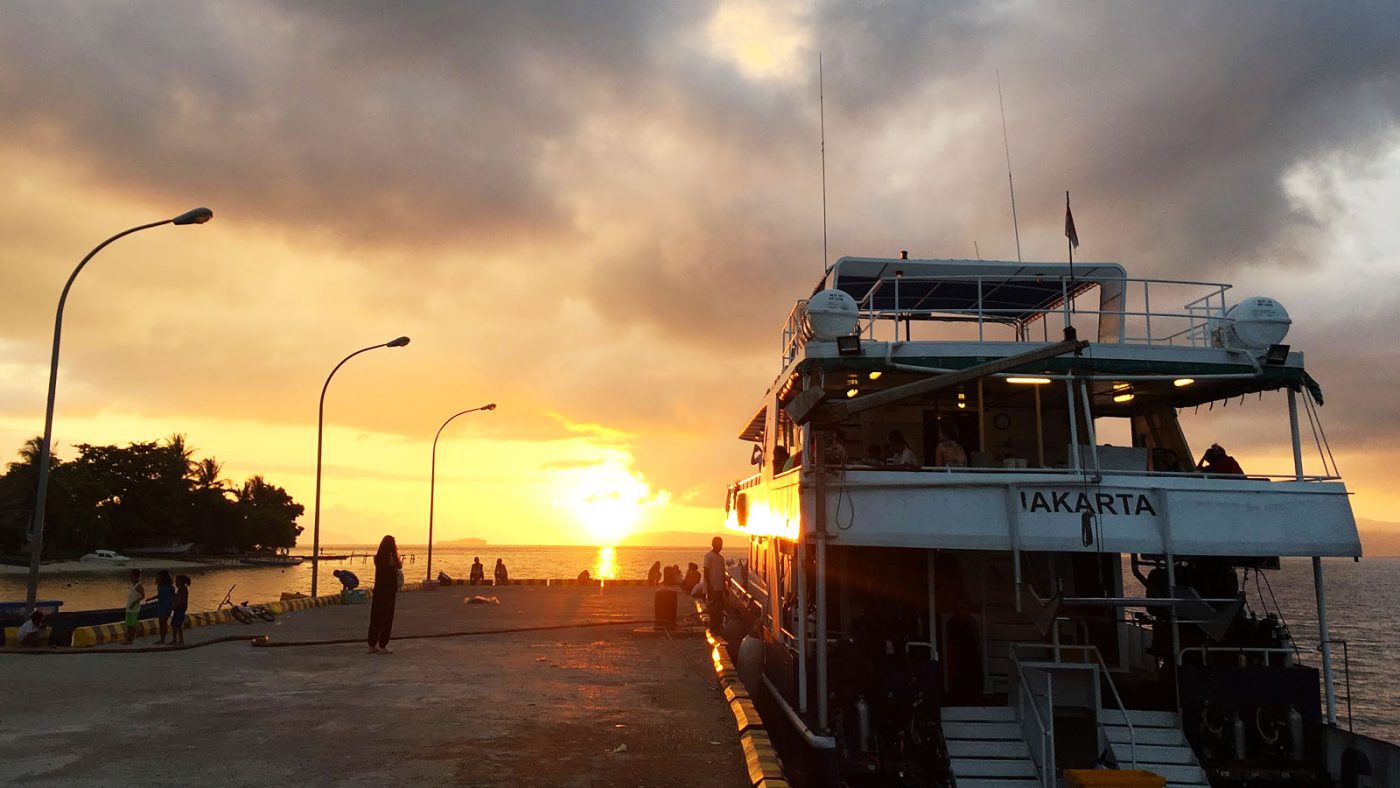 Dive Sites:
Morning Dive – Mayhem
Afternoon Dive – Mangrove Ridge
Afternoon Dive – Otdima
Night Dive – Saonek
Day 5: 15 January 2016 (2 Dives)
All of us were sad because it was our last dive, but the last two dives were definitely a manta-filled treat. We saw a jumping manta before the first dive at Blue Magic, and a huge oceanic manta once we were under. On Sardines Reef, we saw a lot of spotted stingrays… noticeably more than the usual amount of them. We also saw a manta circling us as we laid low on the sandy bottom.
We only did two dives since we needed some decompression time before we can fly out the next day.
Dive Sites:
Morning Dive – Blue Magic
Afternoon Dive – Sardines Reef
Manta, Manta, Manta Rays!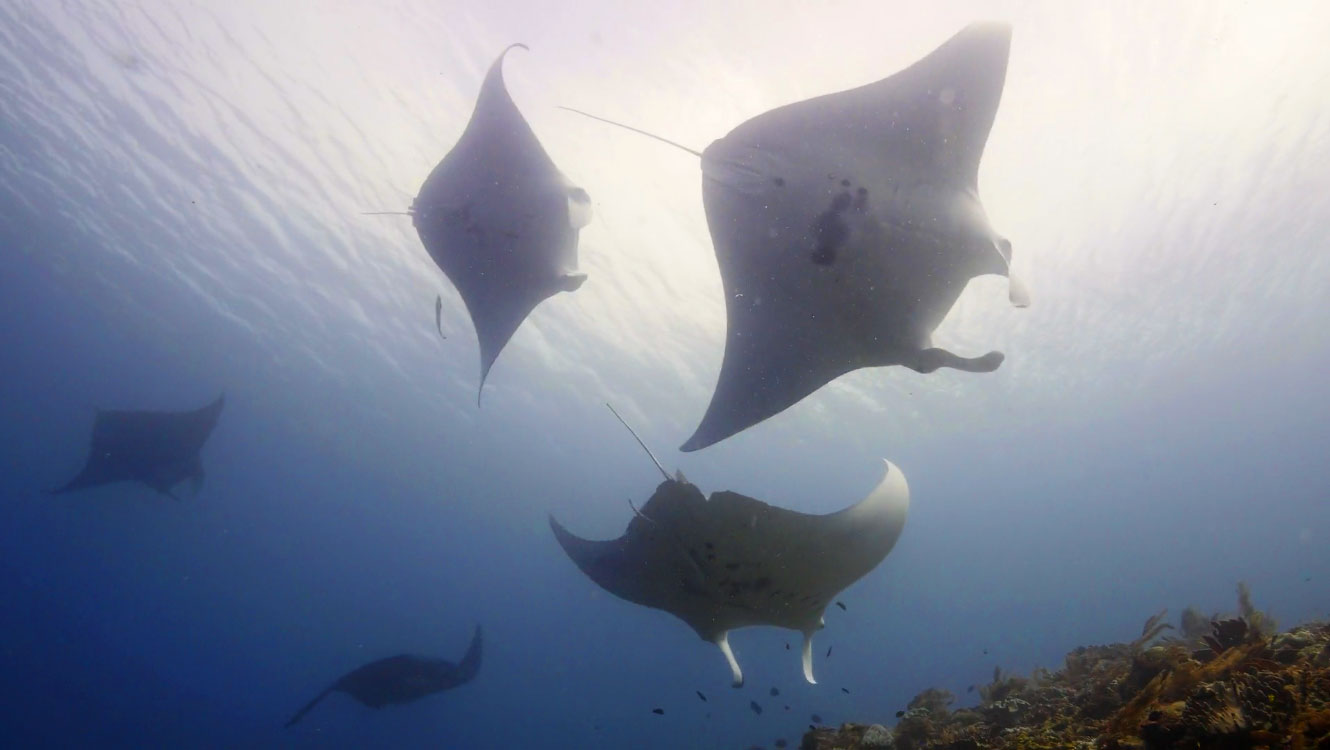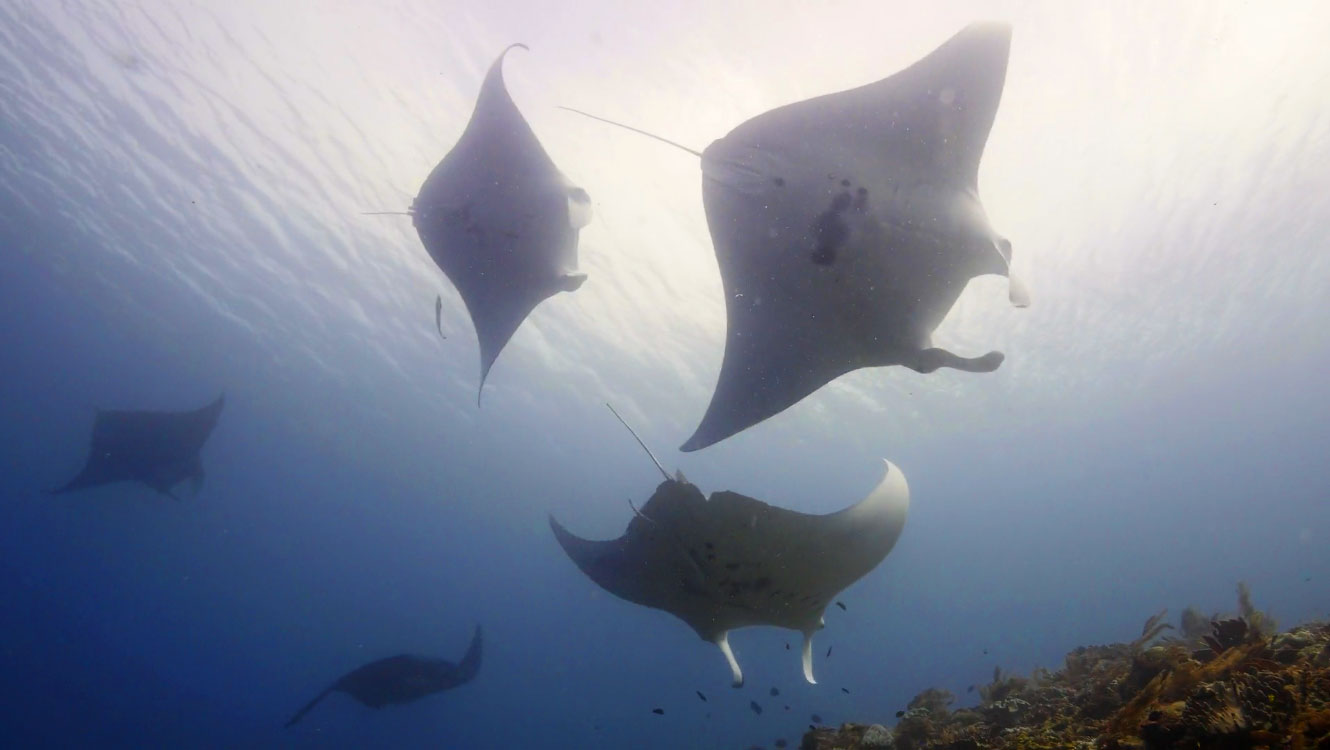 As you can tell by now, Manta Rays were the highlight of the trip. I had only seen them twice in Thailand and couldn't get enough of this Majestic creature. They are not easy to come by, but there are definitely more chance to see them in Raja Ampat. We saw mantas in four out of the total of 19 dives, which may seem very little but this is already multitudes more than our trip in Similans, which we saw them in only two out of 12 dives.
The sites in which we saw the mantas are Manta Ridge, Lalosi, Blue Magic, and Sardine Reef, and here is my experience with them:
Manta Ridge is a Manta cleaning station so we had expectations of seeing a few of them. Thankfully expectations were met – we saw six mantas of various sizes circling above us, pretty much the entire duration of the dive. The current was strong on this site and all of us had to be hooked or used gloves to keep ourselves from floating away.
Lalosi is not known for manta and it was really just a short lucky encounter for us. We landed on top of a giant oceanic manta as we were descending down. I wouldn't count on seeing a Manta here on normal days.
Blue Magic is a well-known site for Manta too, but we didn't see any on our first visit here. On the second visit, we saw a huge one doing somersaults! I have mixed feelings about this dive in particular though. Anto (our DM) had warned us the current would be strong and we would have to do a negative entry, which means we deflate BCD and fin down as soon as we get in the water. I hadn't really experienced strong current before and nothing could have prepared me for it. I only had a basic rental fin so I struggled quite a bit under water. I had to fin so much that by the time I got to the bottom (which I think was only 10-12m deep), I had used up almost 50 bar and was quite far from the group. I don't normally use a lot of air and would come up with 30-40 bar left even after a long 60-minutes dive, so this was scary for me. Plus, my sister was also on the same trip but different group so I was concerned for her. But in the end everything was fine and we got to see the huge manta. Lesson learned though – I will DEFINITELY take currents seriously!
Sardines Reef was another amazing Manta dive. We saw a Manta circling us as we laid low on the sandy bottom, and it keeps coming back to swim super close to us. However, it was pretty deep (about 15-18m) so we couldn't stay long without risking going into deco. We got maybe 10 minutes of Manta time.
More on Raja Ampat Diving
Aside of the highlights above, we saw many Wobbegong sharks, Yellow Sweet Lips, Pygmy Seahorses, Barracudas, Tuna, Sea snakes, Cuttlefish, Trevallies, Parrot Fish… among many other amazing sea creatures, in multiple dive sites throughout the trip.
"But Melissa," you say, "You don't have any underwater camera! What good is it telling us all these stuff if you don't have anything to show?"
Well, here comes the exciting part – remember when I told you how the Korean divers had amazing camera gear? One of them, Hani, had a 4K camera complete with underwater housing and were shooting throughout the trip. The result is something that looks NatGeo-worthy and takes me back straight to the feeling of being underwater in Raja Ampat.
[vimeo 152534672 w=500 h=281]
You can see more of Hani's jealousy-inducing diving videos on her Vimeo channel here (and you really should): Hani Kim.
Below are some screenshots of my favorite moments from Hani's video, which I feel illustrates most of the sites in Raja Ampat. The abundance of marine life there is just unbelievable.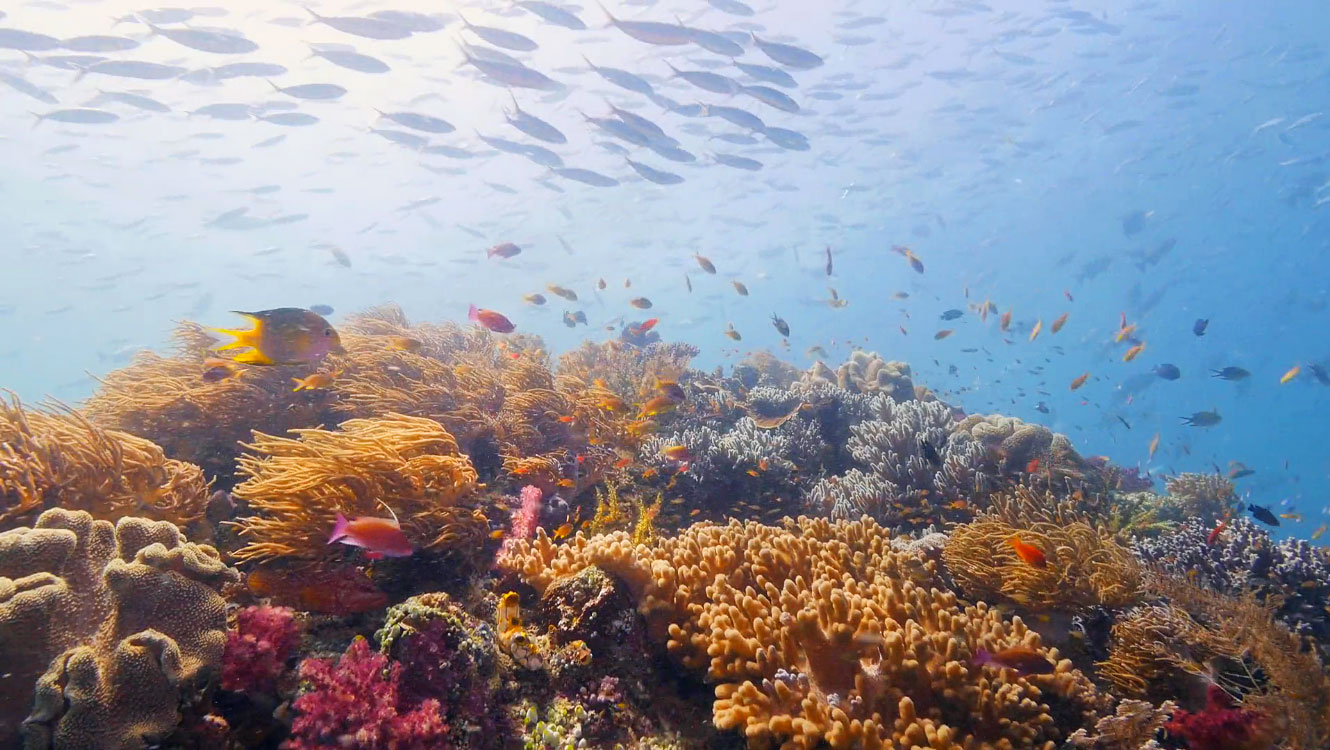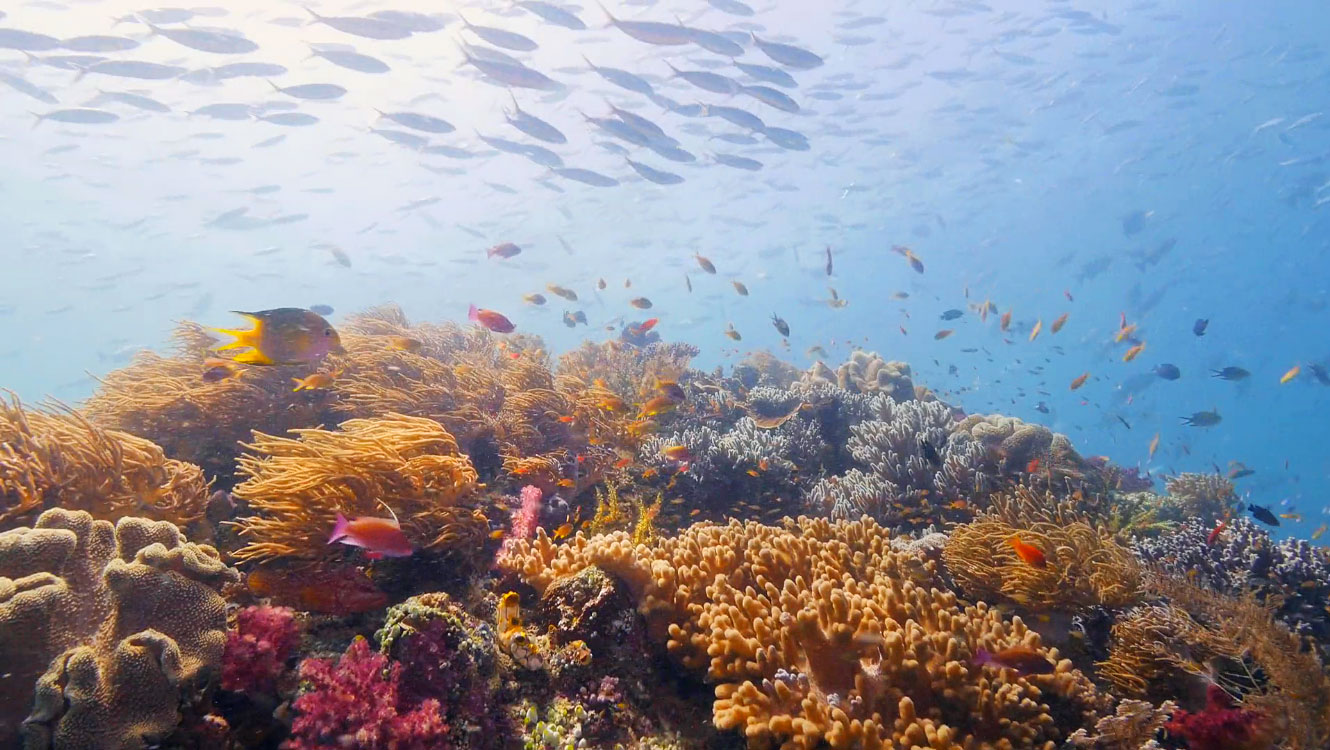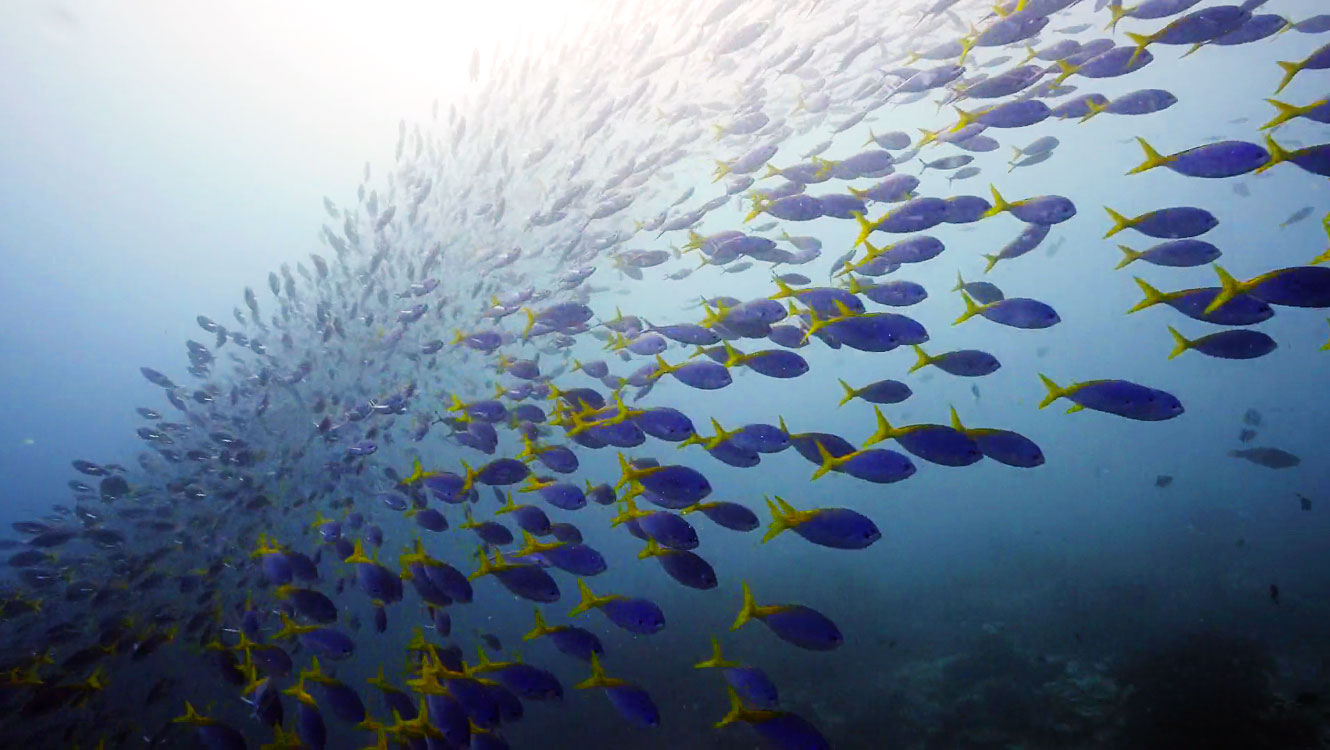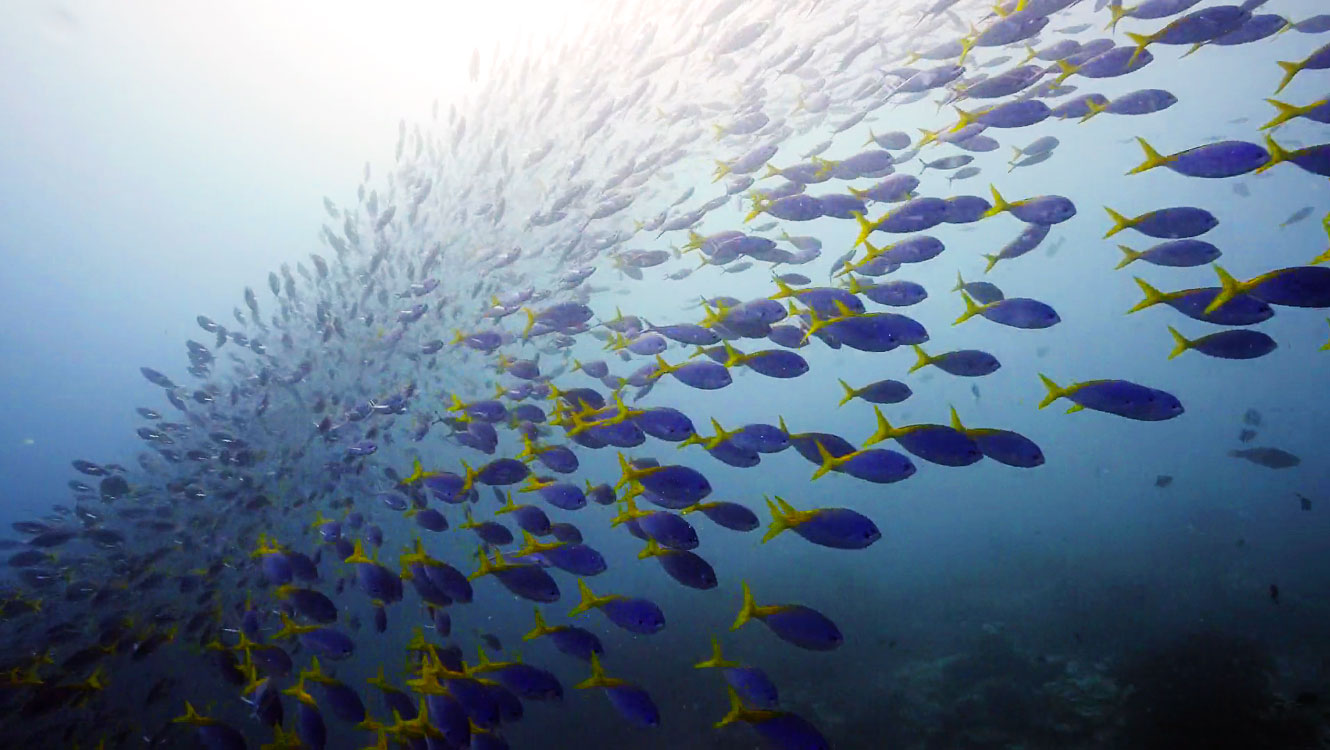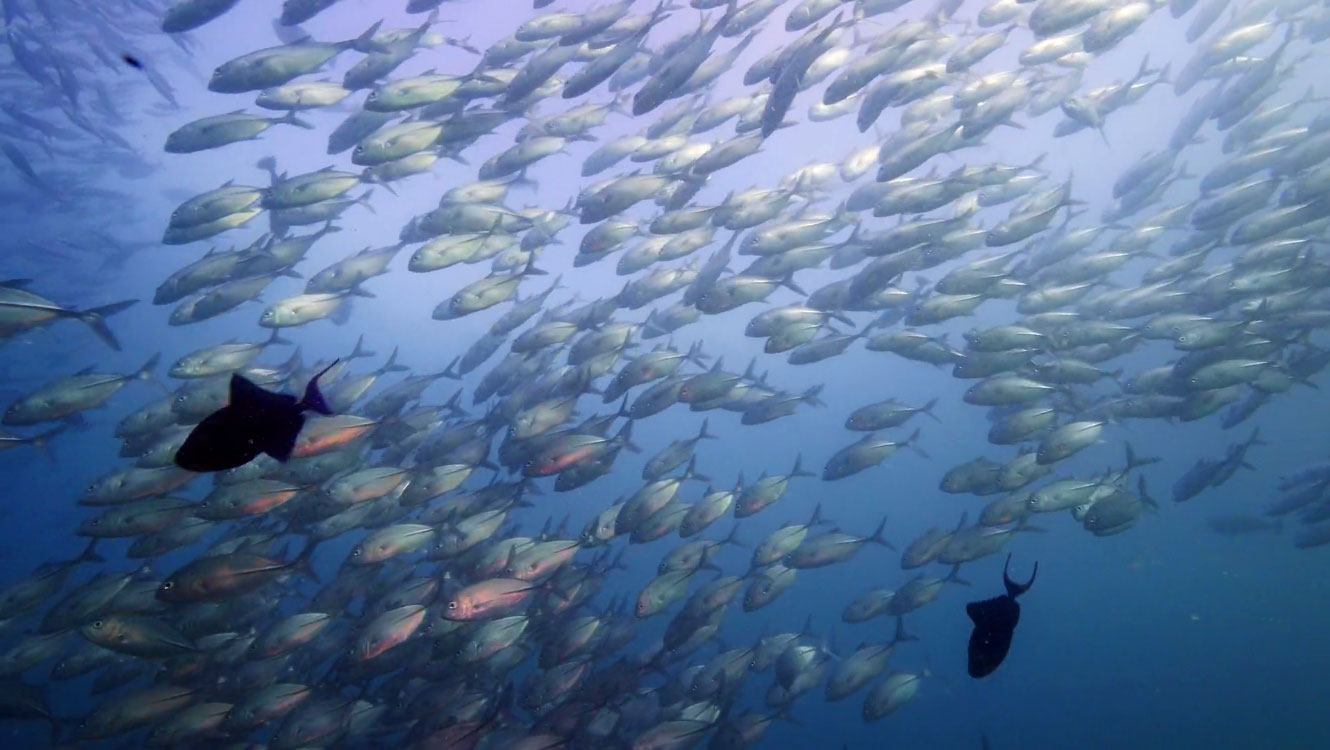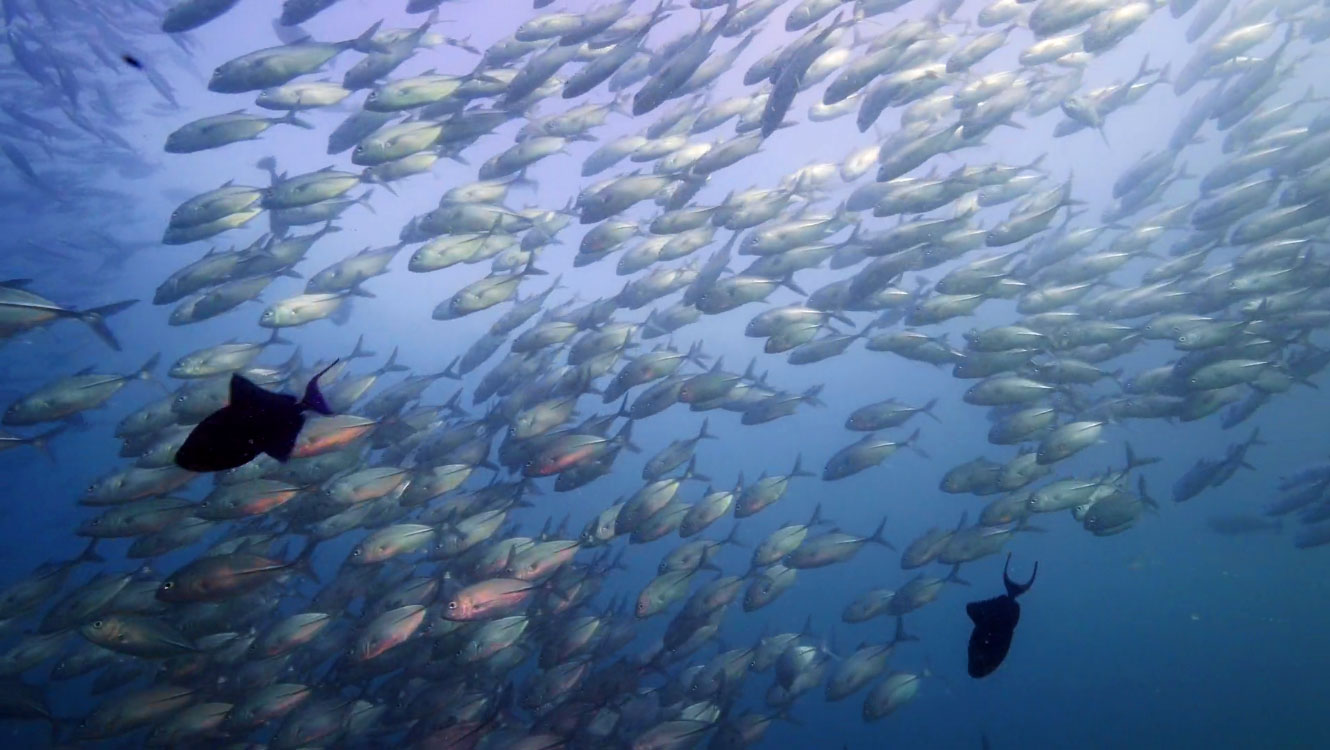 Good Bye!
Then, it was time to say goodbye to Raja Ampat. We stayed the night at Saonek port on the boat before our flights the next day back to Singapore.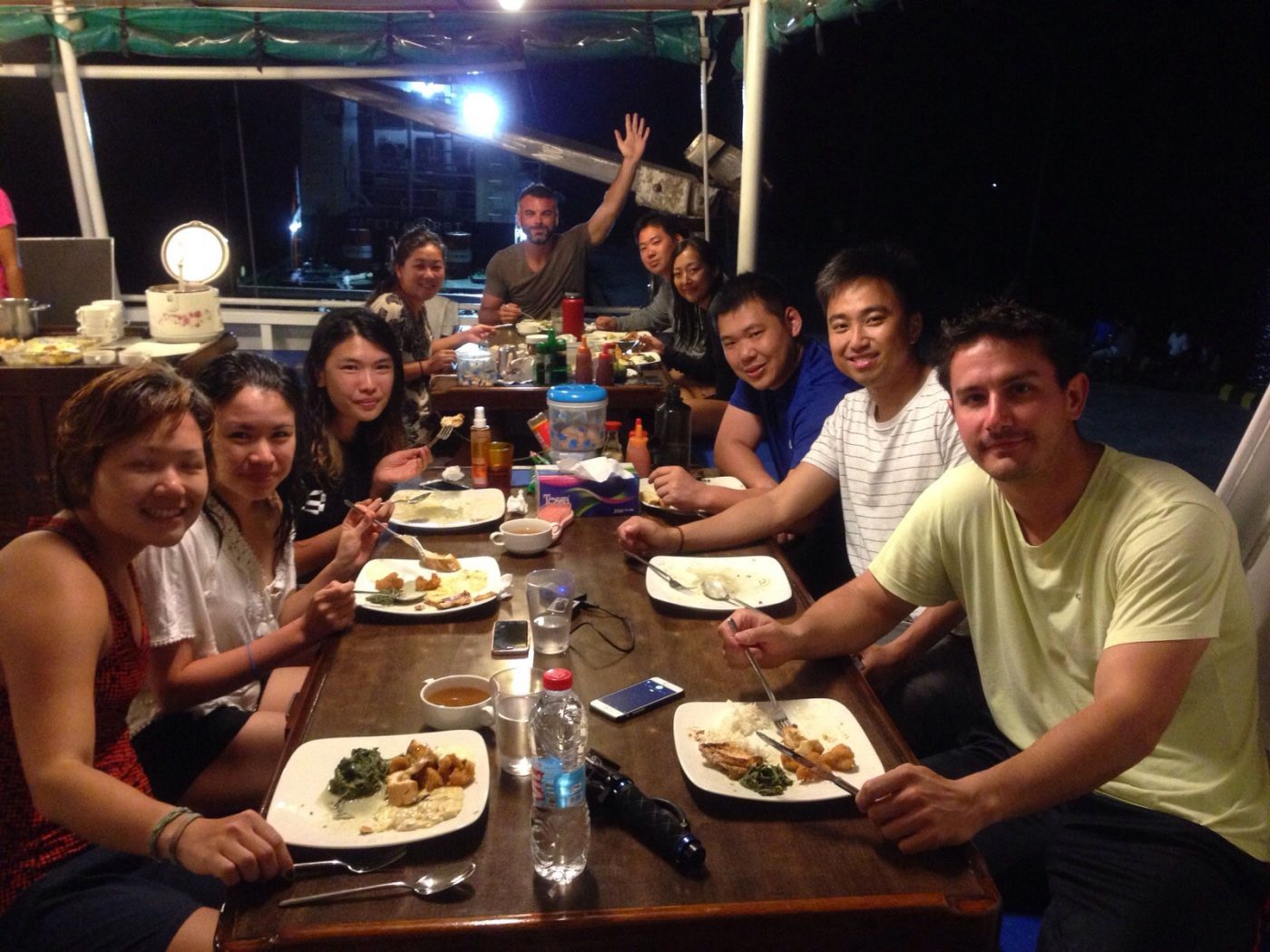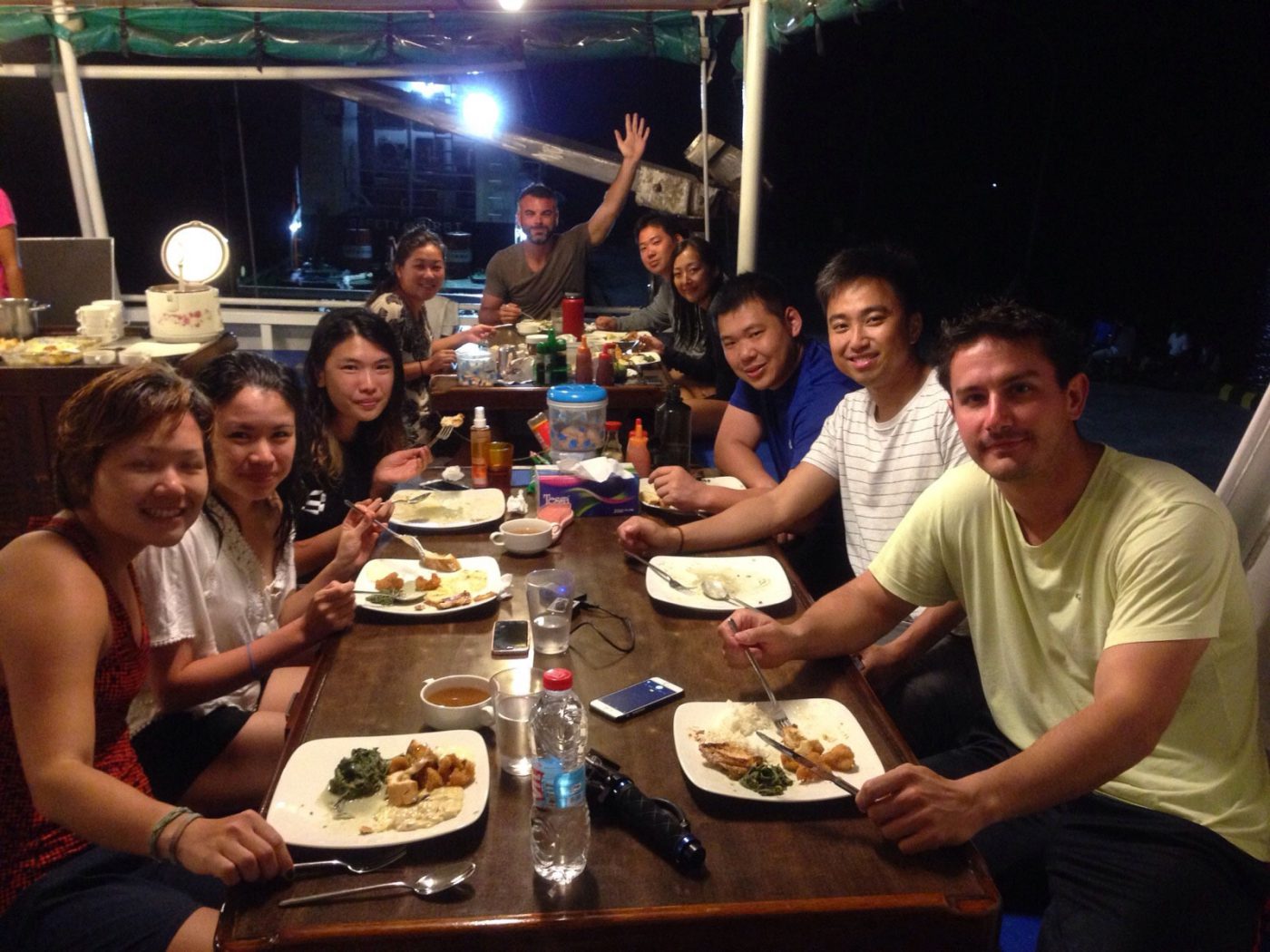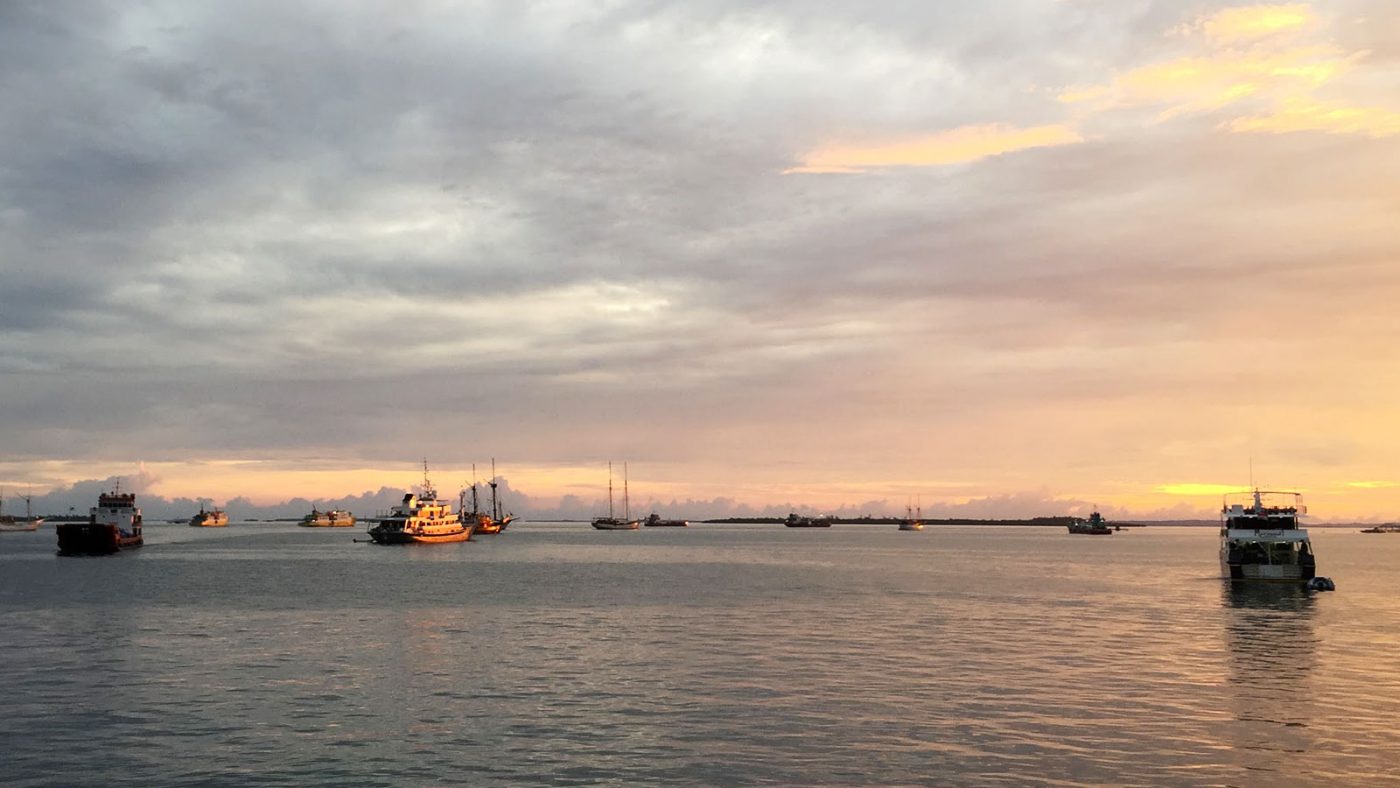 Raja Ampat, you were amazing, and the best dive of my life thus far. I would absolutely love to come back here again someday!