Westerly is a charming little beach town along the coastline of Rhode Island. It is Rhode Island's southernmost town. Aside from the beach, it has a small thriving downtown scene with cool shops and trendy bars. Perfect for a short weekend trip or day trip from NYC.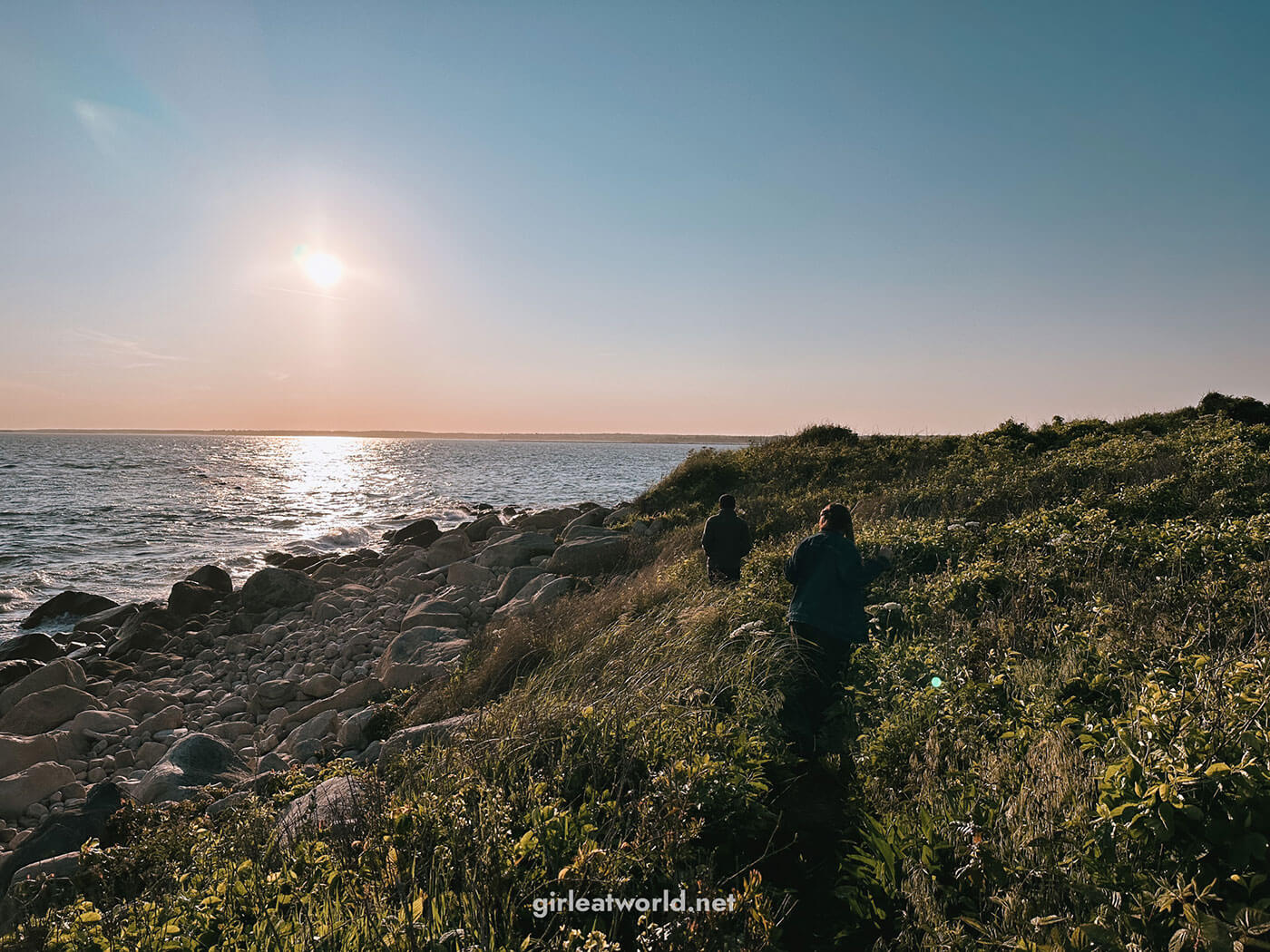 If you're a fan of the TV show Gilmore Girls, you'll find parts of Westerly reminiscent of the fictional Stars Hollow town the characters live in. Although Stars Hollow is supposed to be in Connecticut and Westerly is technically in Rhode Island, it actually sits right on the Connecticut <> Rhode Island border! They even share a downtown with its Connecticut neighbor town Pawcatuck.
How to get to Westerly from NYC
Self-drive from Manhattan or Newark – The most convenient way! It takes around 2 hours one way to get to Westerly from Manhattan or New Jersey.
Via Amtrak from Manhattan or Newark – There is a direct route from New York Penn Station (NYP) or Newark Penn Station (NWK) to Westerly (WLY) via Amtrak. There are 5 trains per day, mostly in the early mornings and late afternoon. Tickets cost US $30-60 one way, depending on the day and timing of the train.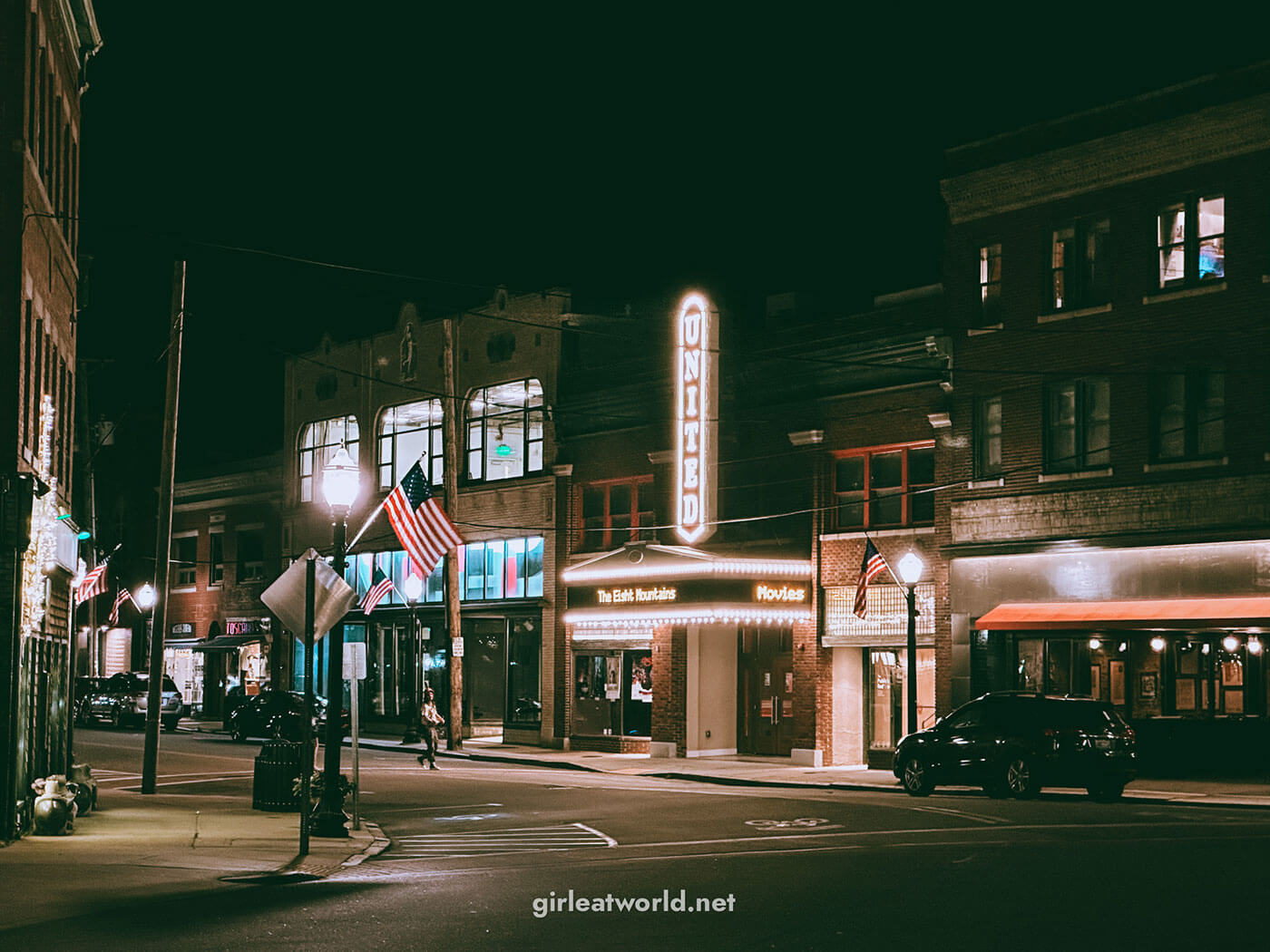 How long should I spend at Westerly?
Westerly is not that big of a town. I think 2 days is more than enough for a quick weekend getaway. It could even be a day trip if you left early enough in the morning and come back at night.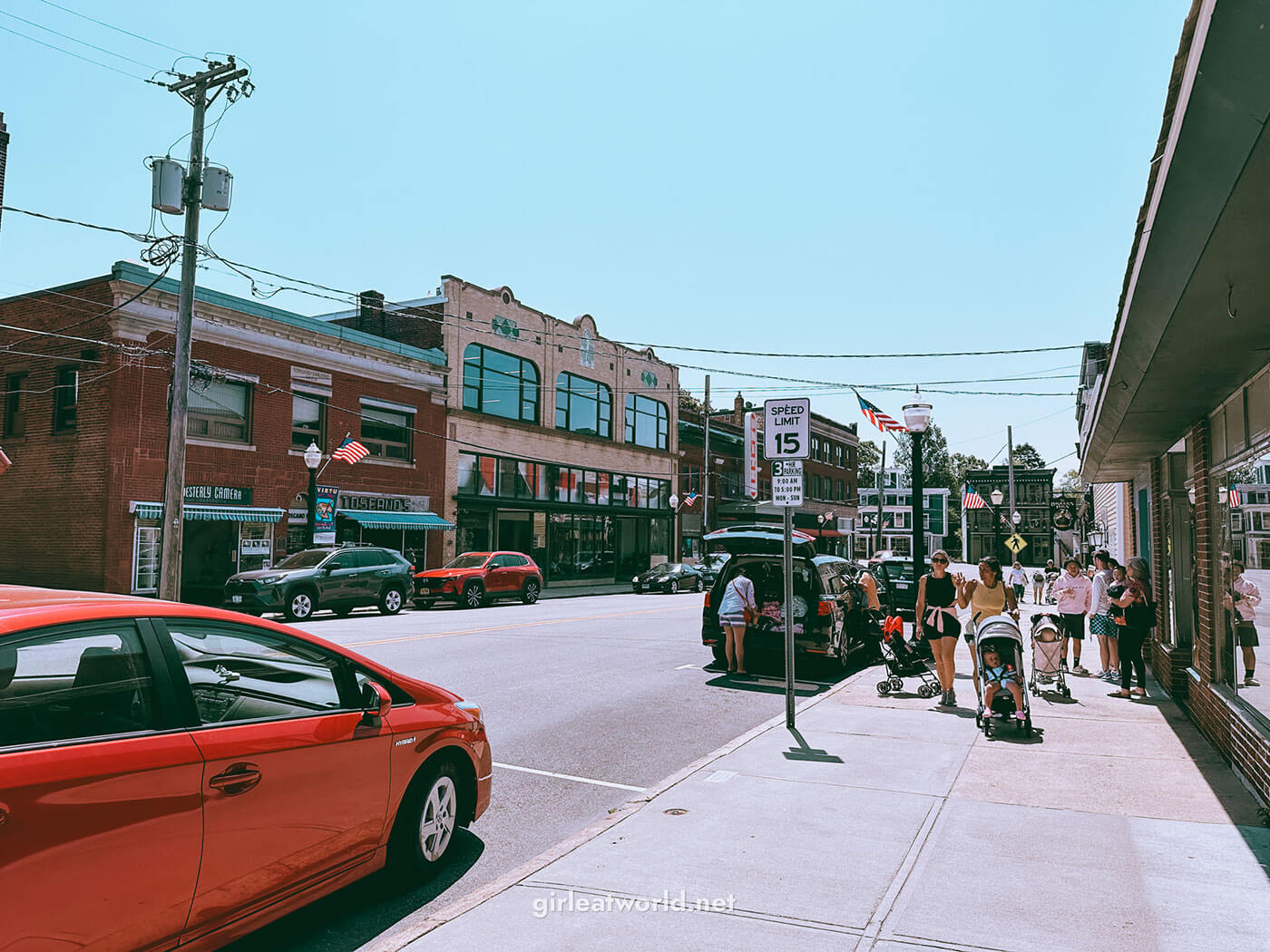 Where to stay in Westerly
We stayed at Winnapaug Inn, a no-frills 2-star accommodation. We knew we wouldn't stay at the hotel much given that we're there only for a short time, so we wanted something cheap, simple, and clean. Winnapaug Inn fits the bill. Don't expect too much from it though!
If you want something a little bit more personal, you can try Margin Street Inn, located closer to the downtown area. It has more of that small-town Dragonfly Inn vibe that Lorelai Gilmore owns.
If being close to the beach is more important to you, then check out Hotel Maria, located right on the shore near Misquamicut Beach.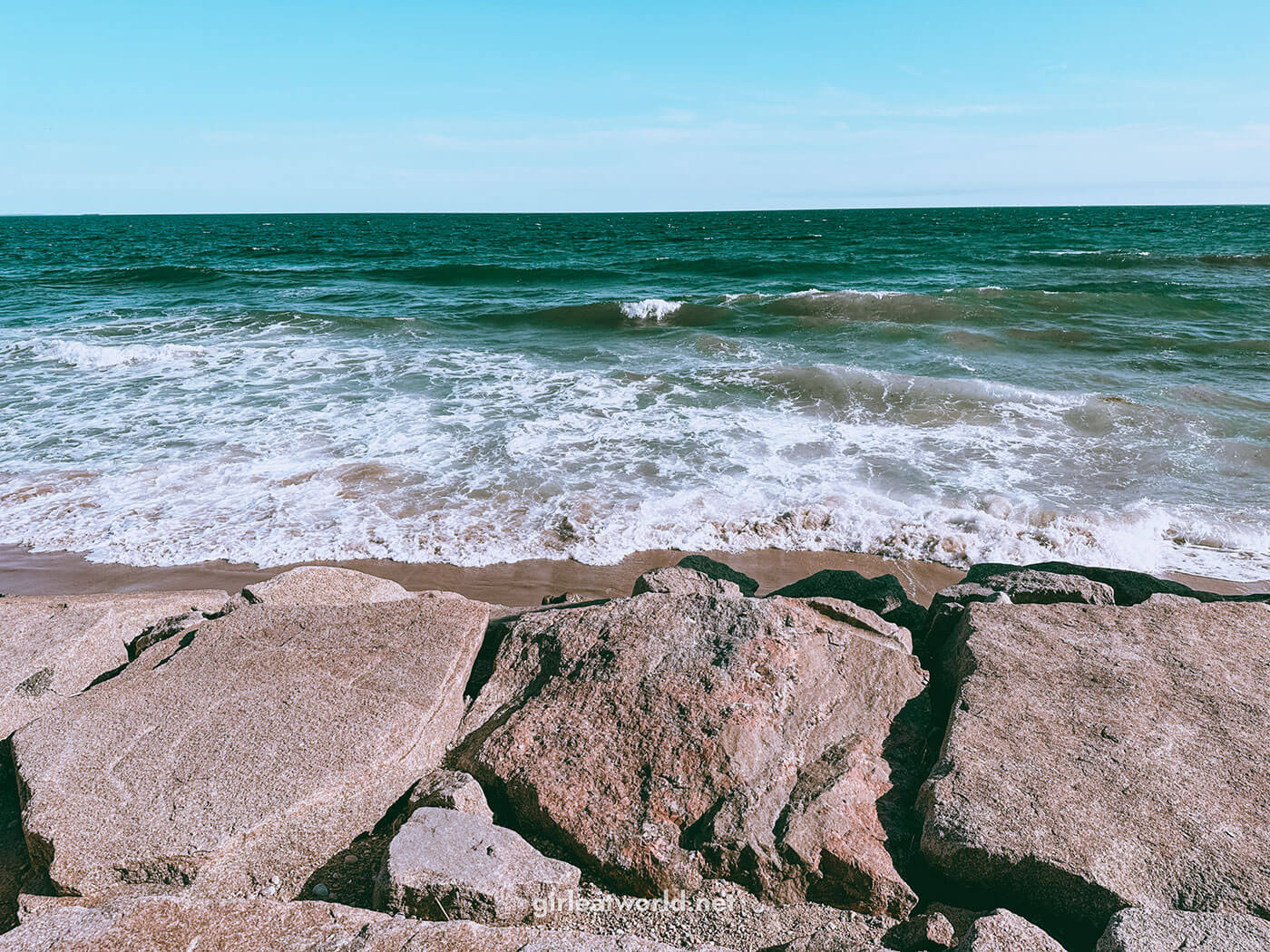 Things to do on a Road Trip to Westerly from NYC
So… Have I convinced you to make a trip to Westerly? Great! Here are some things you can consider on your road trip:
1. Stop by The Stamford Diner
Coming from Manhattan or New Jersey, you'll pass by Stamford, a city in Connecticut. Just off the I-95 Highway, you can find Stamford Diner. It is a very typical American Diner, where breakfast is served all day – think three-egg omelets, pancakes, or two eggs with bacon and toast.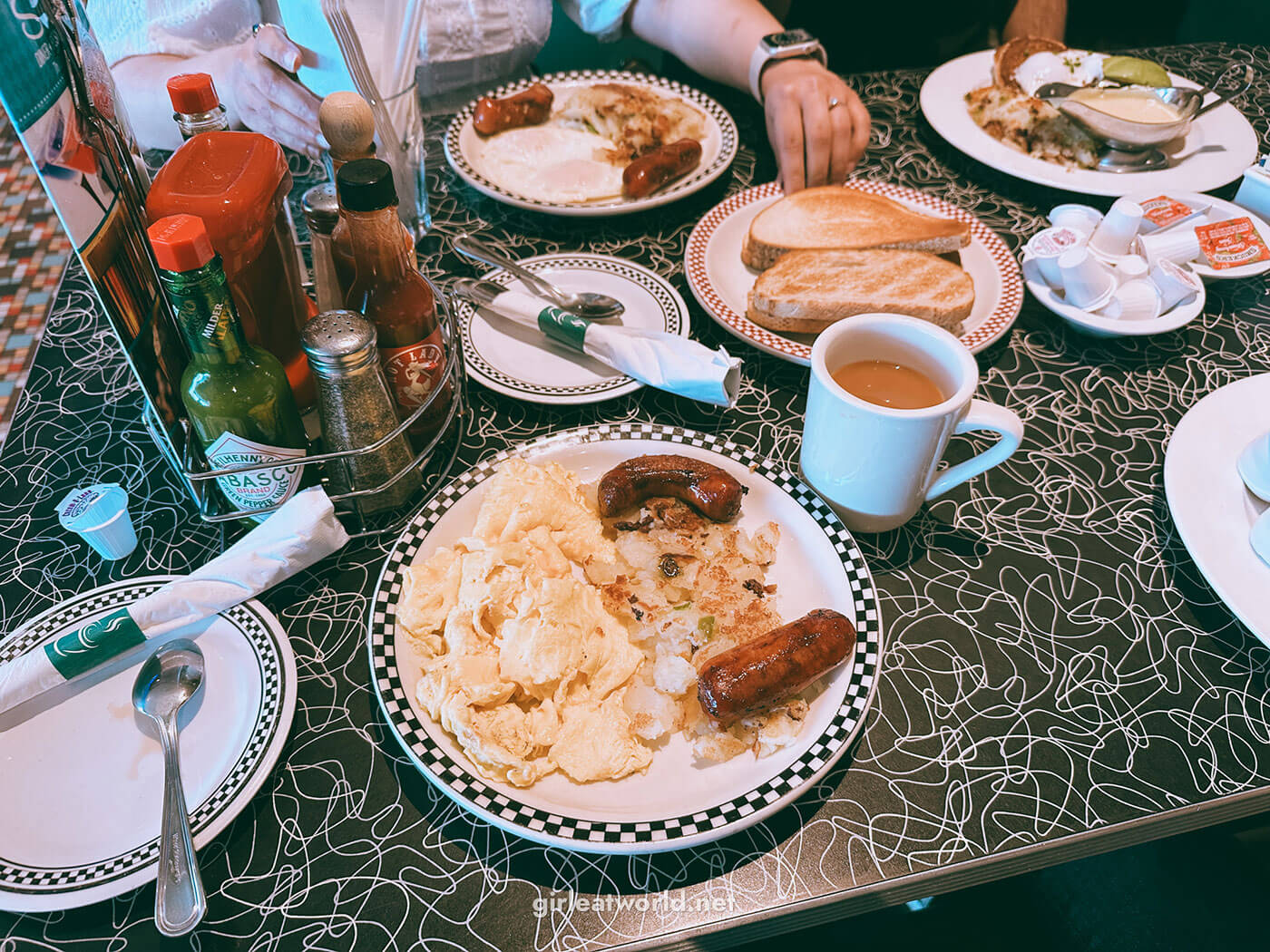 2. Visit Yale University
Also a little off the I-95 highway, about 90 minutes away from NYC, you'll come across New Haven, a city in Connecticut. It is the home of Yale University, which I'm sure I don't need to explain further. If you have the time, I recommend stopping by here.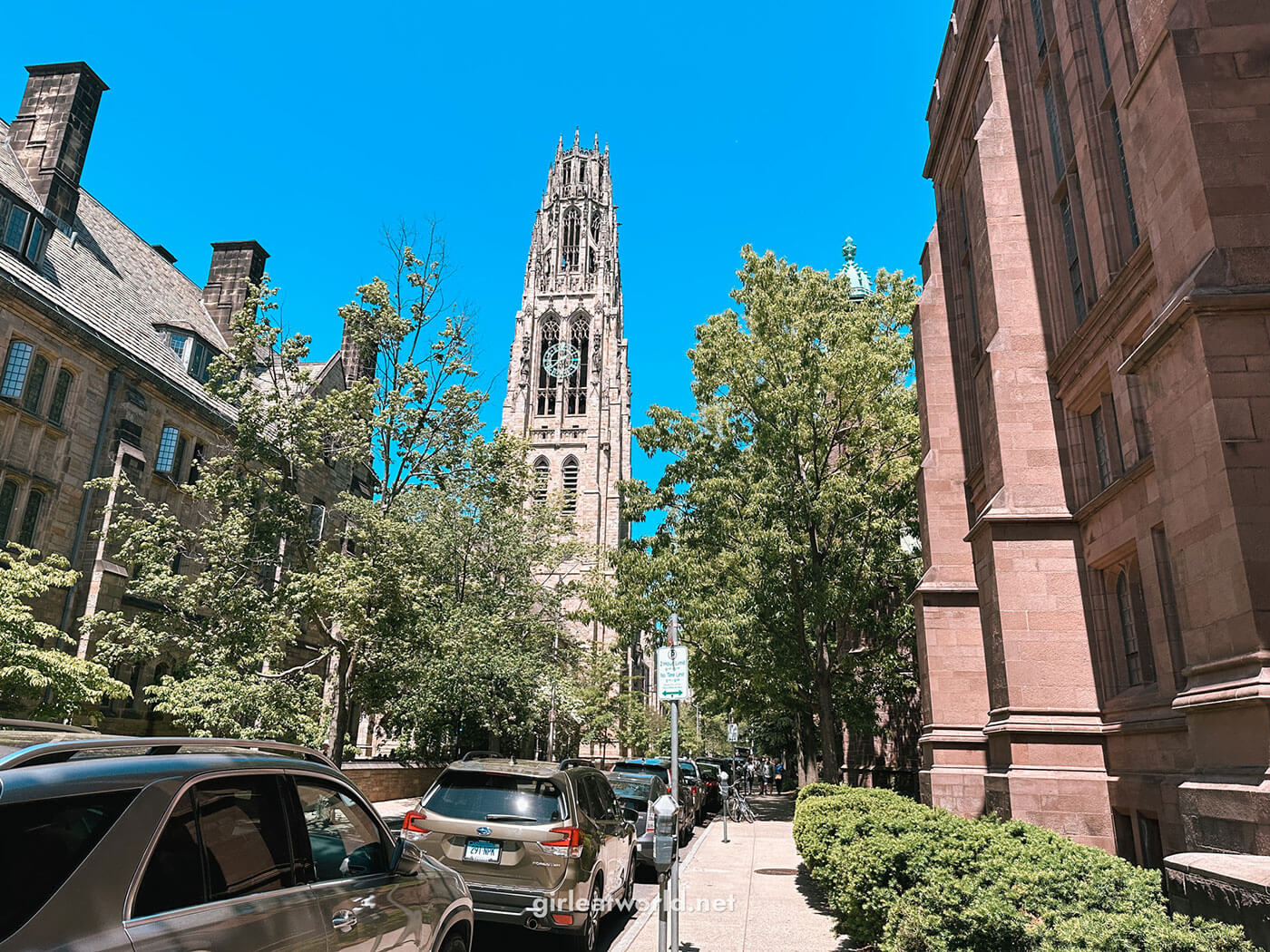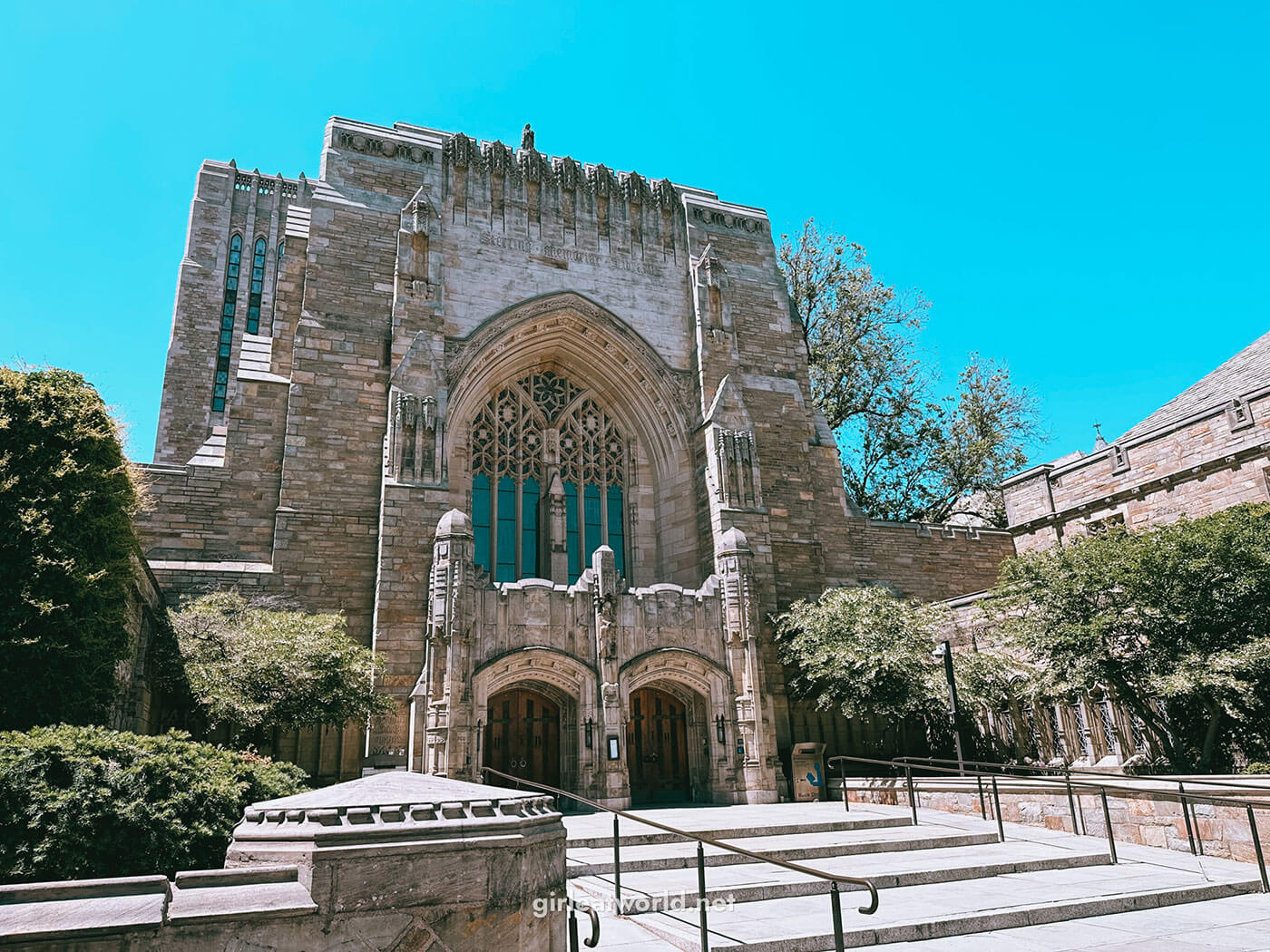 Yale University was founded in 1701, and there are tons of history here. You can go for a campus tour, which happens twice a day at 10 am and 1 pm. Reservations are required at the Mead Visitor Center. You can also check the calendar of events to see if anything is happening on campus on the day of your visit! Some of the events are open to the general public.
💡 Opening Hours: Mead Visitor Center is open Monday–Saturday: 9 a.m. – 4 p.m.
3. Napatree Point Conservation Area
Napatree Point Conservation Area, simply referred to as Napatree, is a long sandy beach to the south of downtown Westerly. You could enjoy a leisurely walk here at Napatree, enjoying nature and spotting different types of birds.
💡 Get some information about visiting Napatree here.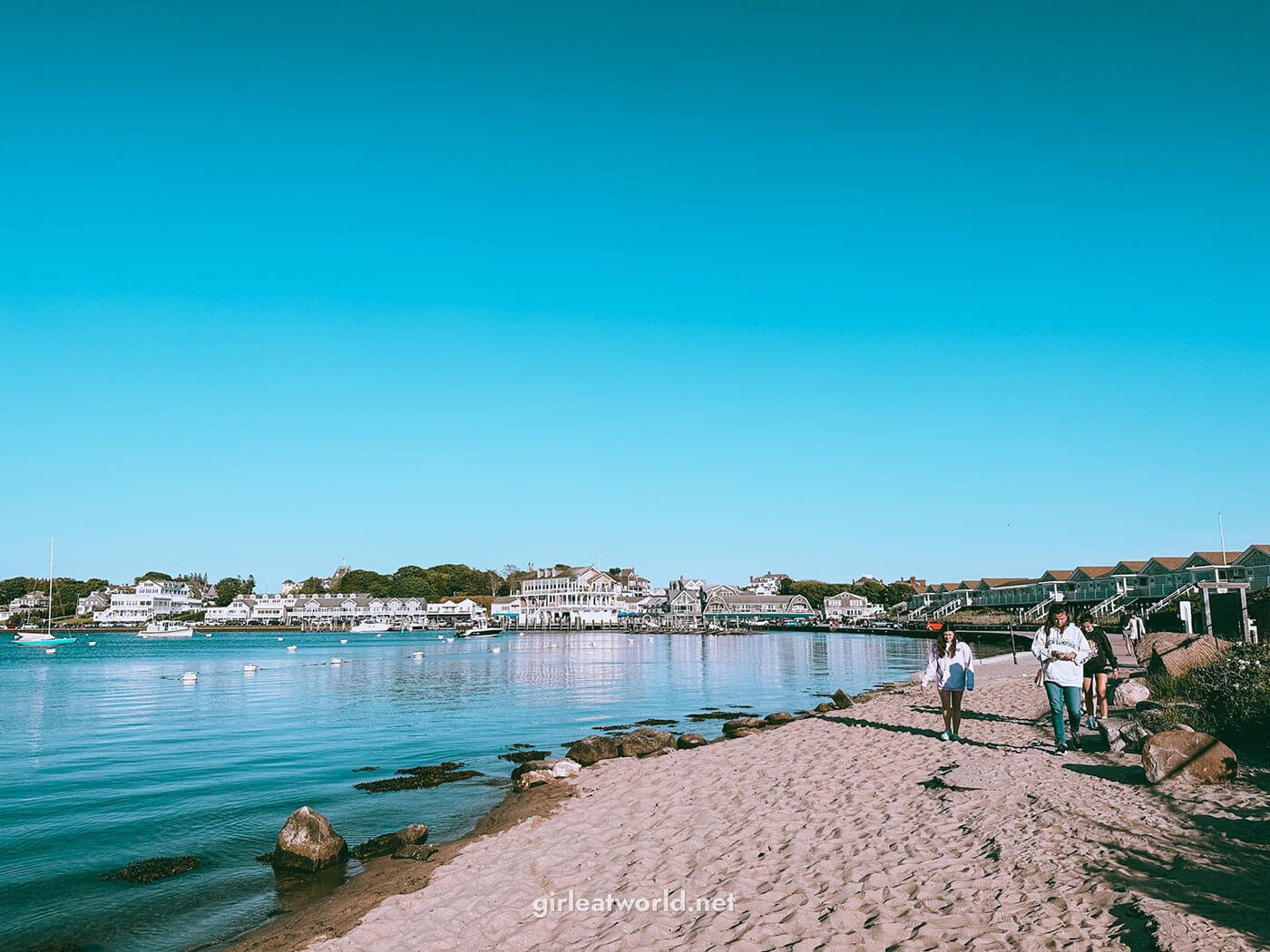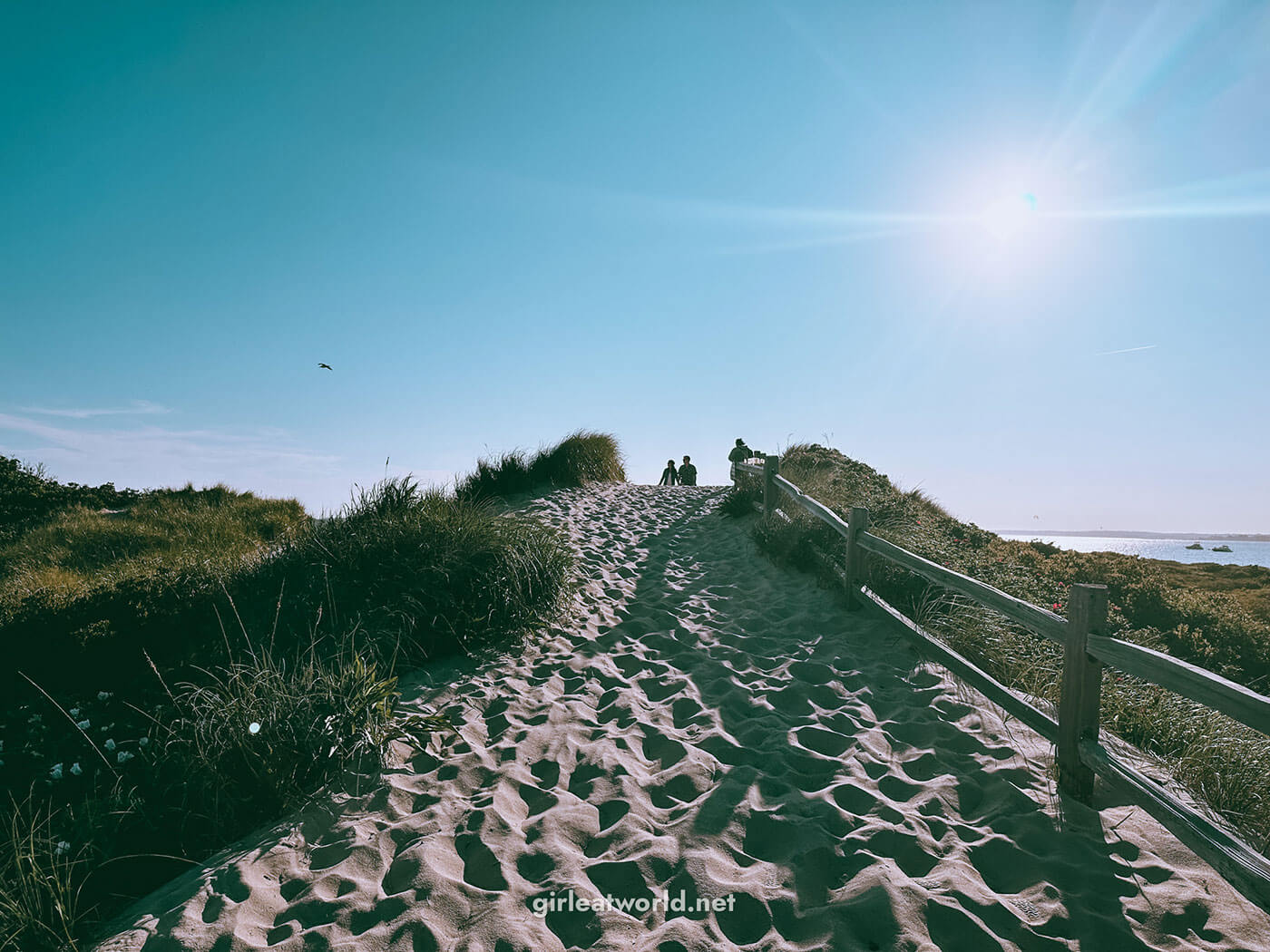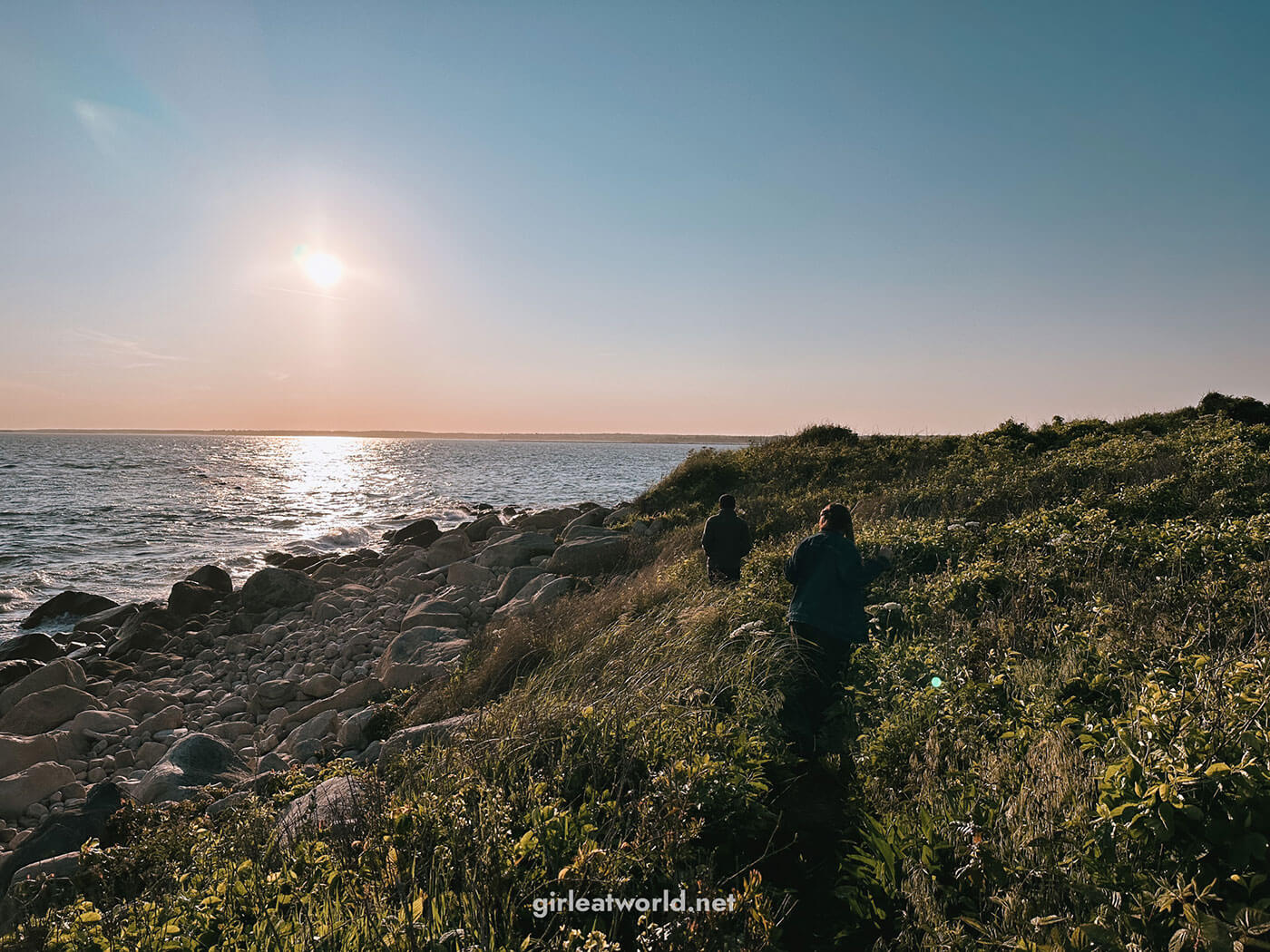 I recommend visiting an hour or so before sunset. We circled the area by foot – we started with an easy walk along the southern shore, then once we reached the end, we turned north and walked along the northern shore. It took us around 1 hour and 45 minutes of leisurely walk to circle the entire area.
Keep in mind though, the walk on the northern shores could be a little wet (I managed to soak my shoes and it smelled awful after…) but on the way back we were greeted with this beautiful sunset.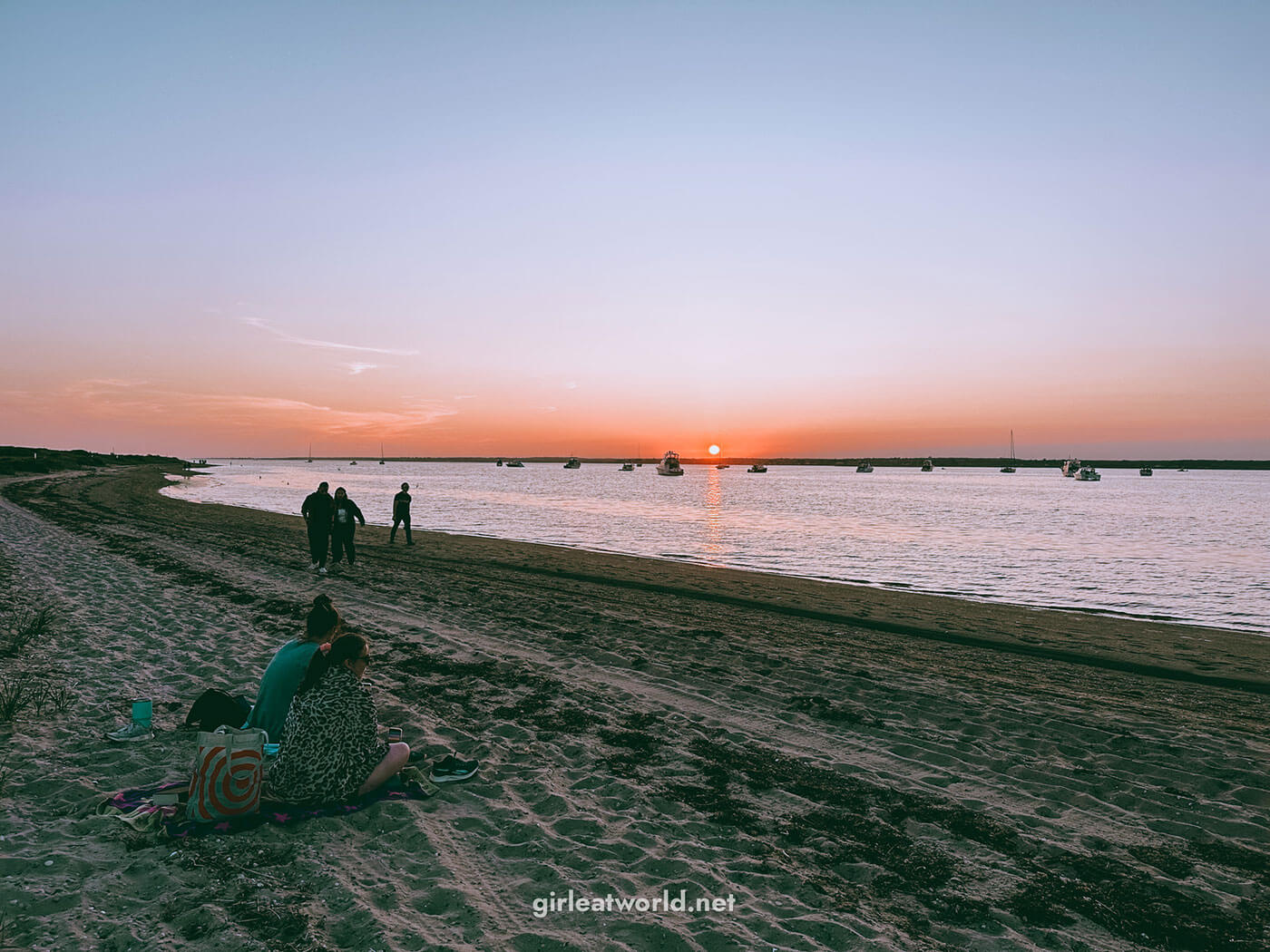 During our walk, we spotted plenty of horseshoe crab skeletons by the beach. It turns out, Napatree is a spawning ground for these creatures! The first time I saw a horseshoe crab (a living one) it really freaked me out. It really looked like a prehistoric creature with many legs – and that's because they are! The horseshoe crab has existed for 400 million years.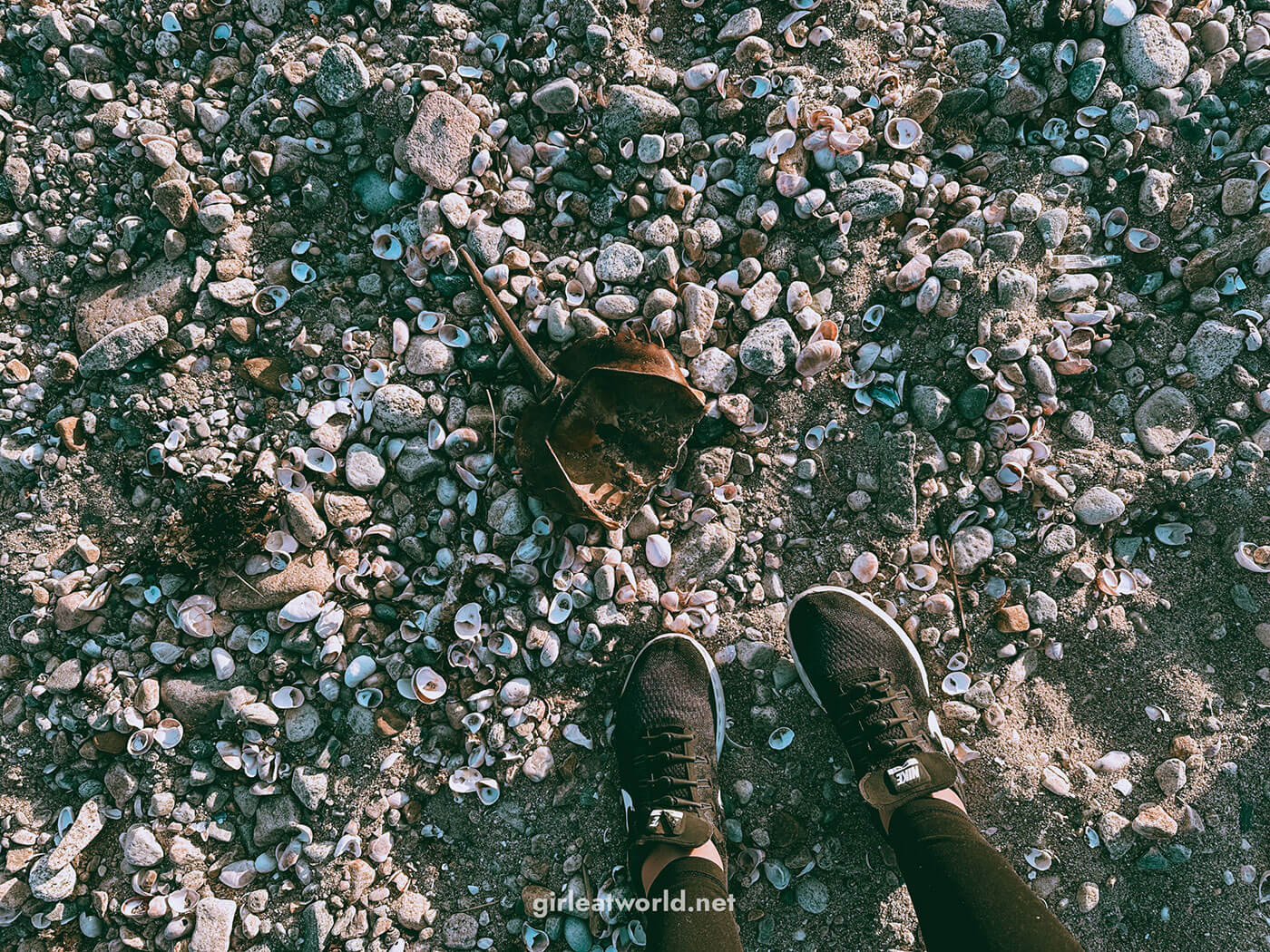 Despite their creepy appearance, horseshoe crabs are not dangerous. In fact, they are very useful to medical advancements. Their blue blood has a special property that helps scientists detect the presence of bacteria and helps us avoid contamination.
4. Visit Windjammer Surf Bar and Misquamicut State Beach
If you're visiting during the summer, you have to stop by Windjammer Surf Bar. They'll have a live band and people dancing outside on their terrace by the beach.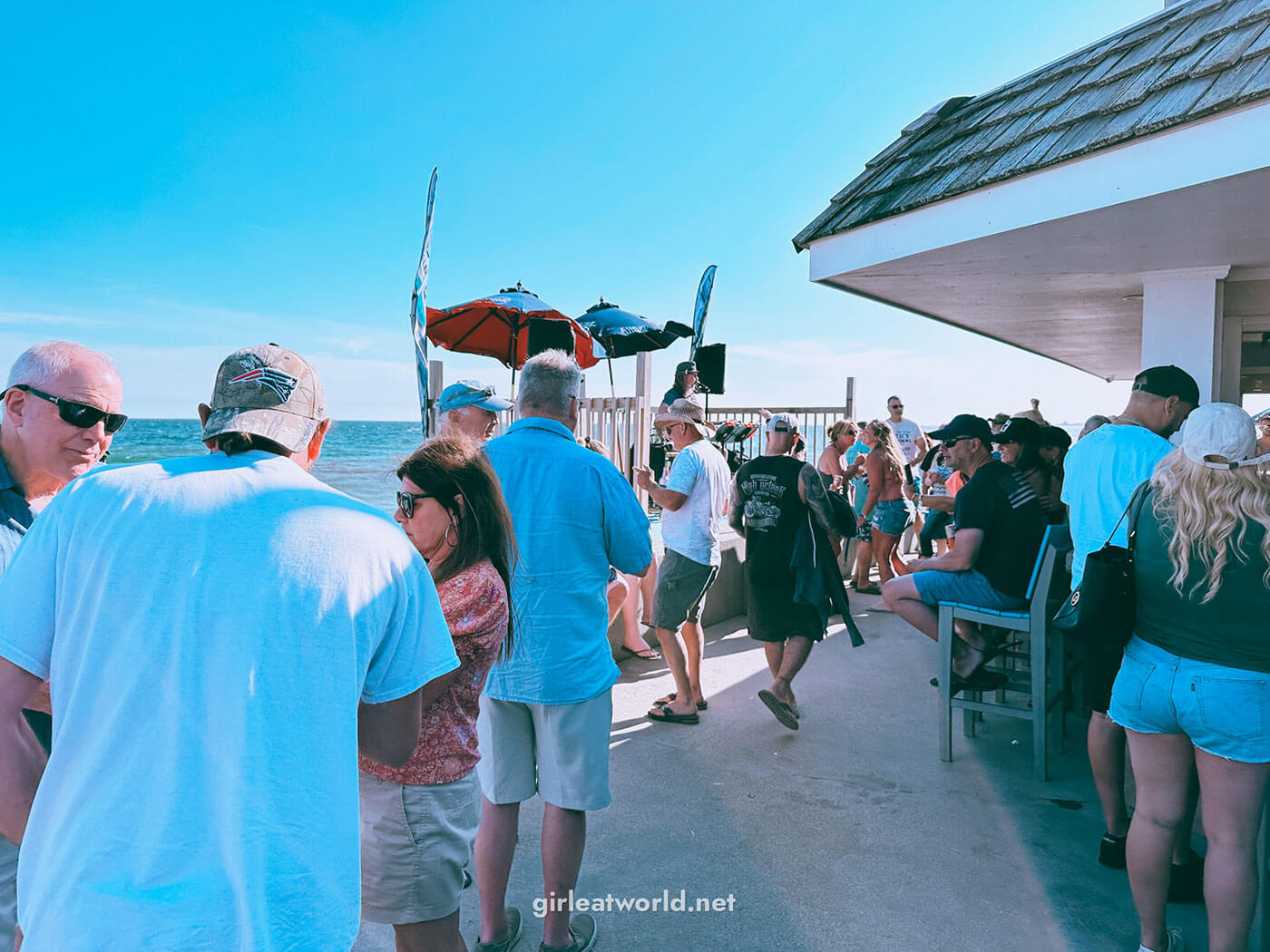 Bring your ID if you're planning to drink, because they will card you at the door. I did not bring my ID and they did not give me the wristband that will allow you to order alcohol. But it's fine by me since I wasn't planning on drinking anyway. Instead, we got their nachos and the new england clam chowder. I loved their clam chowder – it was perfectly thick and delicious.
5. [CLOSED] Browse new reads at Savoy Bookshop & Cafe
Savoy is a cute little bookstore in the downtown area. The bookstore also has a cafe and a basement level filled with children's books. On the upper level, you can find all kinds of books organized into different categories. What I love is that Savoy would leave little notes about their favorite reads.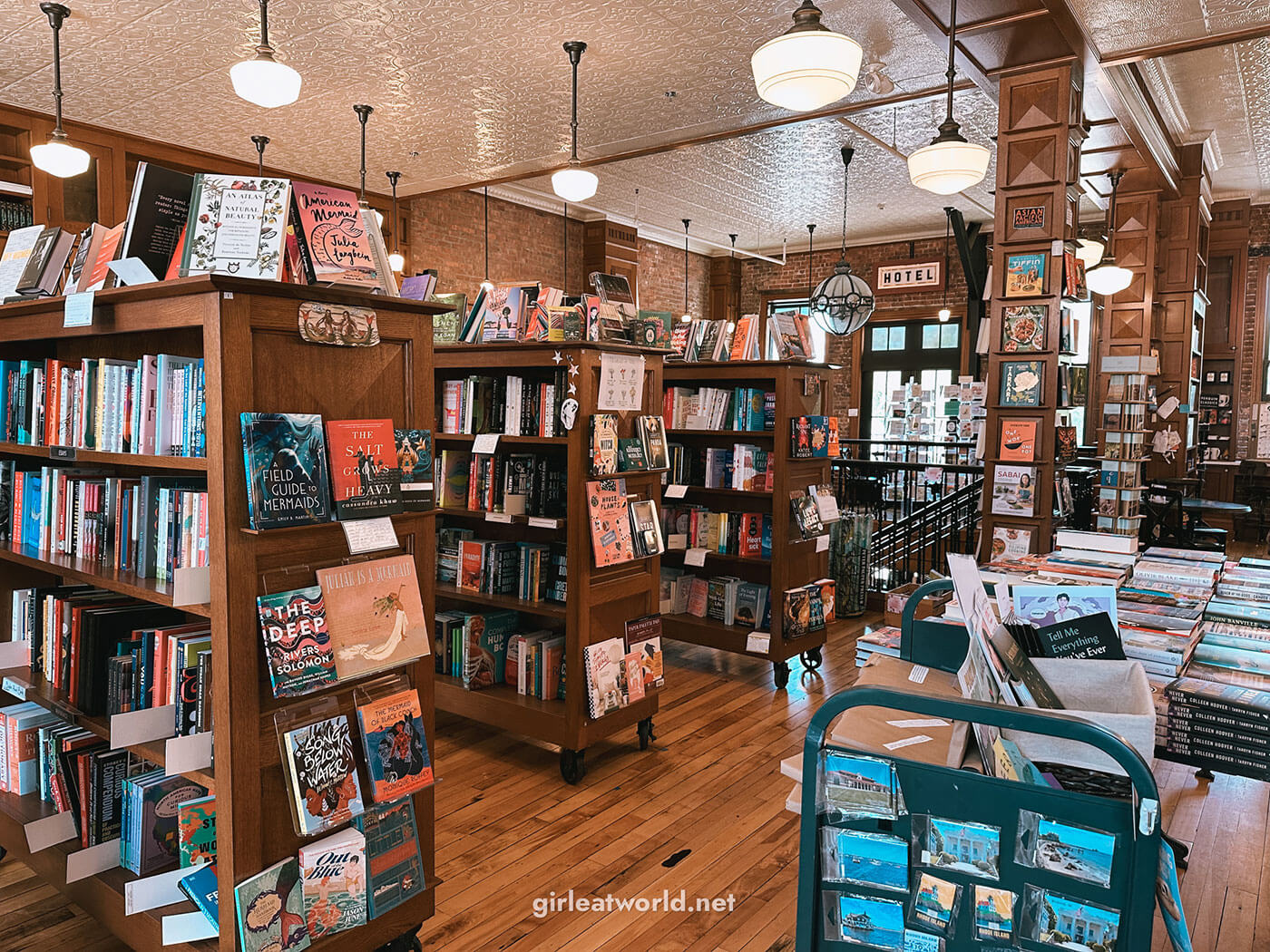 I found out about Tomorrow, and Tomorrow, and Tomorrow by Gabrielle Zevin, which became one of my favorite books while browsing the featured section at Savoy!
Unfortunately, Savoy Bookshop closed down on July 2023. You can visit ReReads Bookshop just around the corner. Or you could also visit Bank Square Books and Title IX by the same owners as Savoy, which are nearby and within a 20-minute drive from Westerly.
6. Have cocktails at Perks & Corks
When the night falls, head over to Perks & Corks for a delicious dinner and some cocktails. I loved their Spinach and artichoke dip and their tomato bisque – which you can get with half of their grilled cheese sandwich.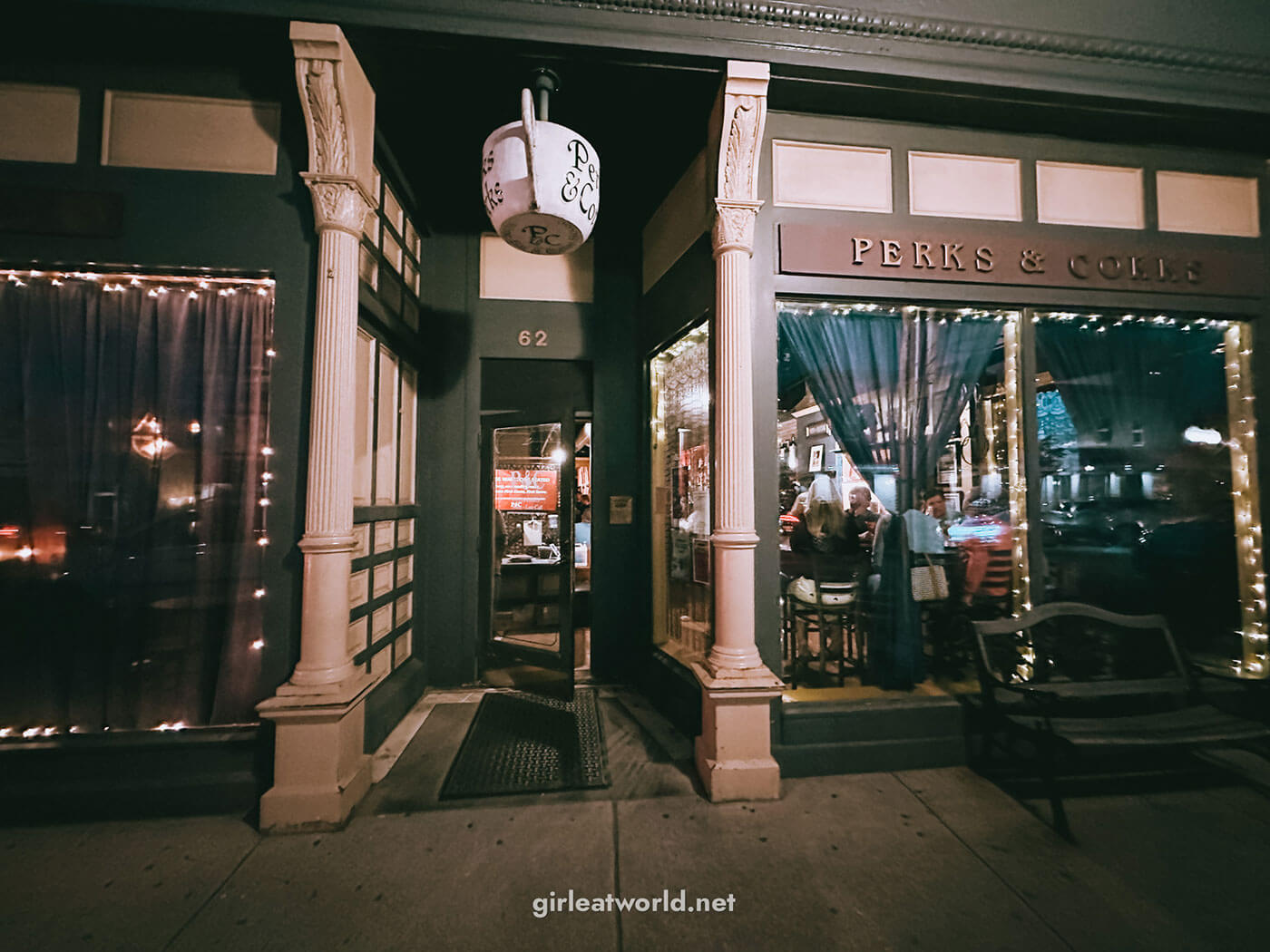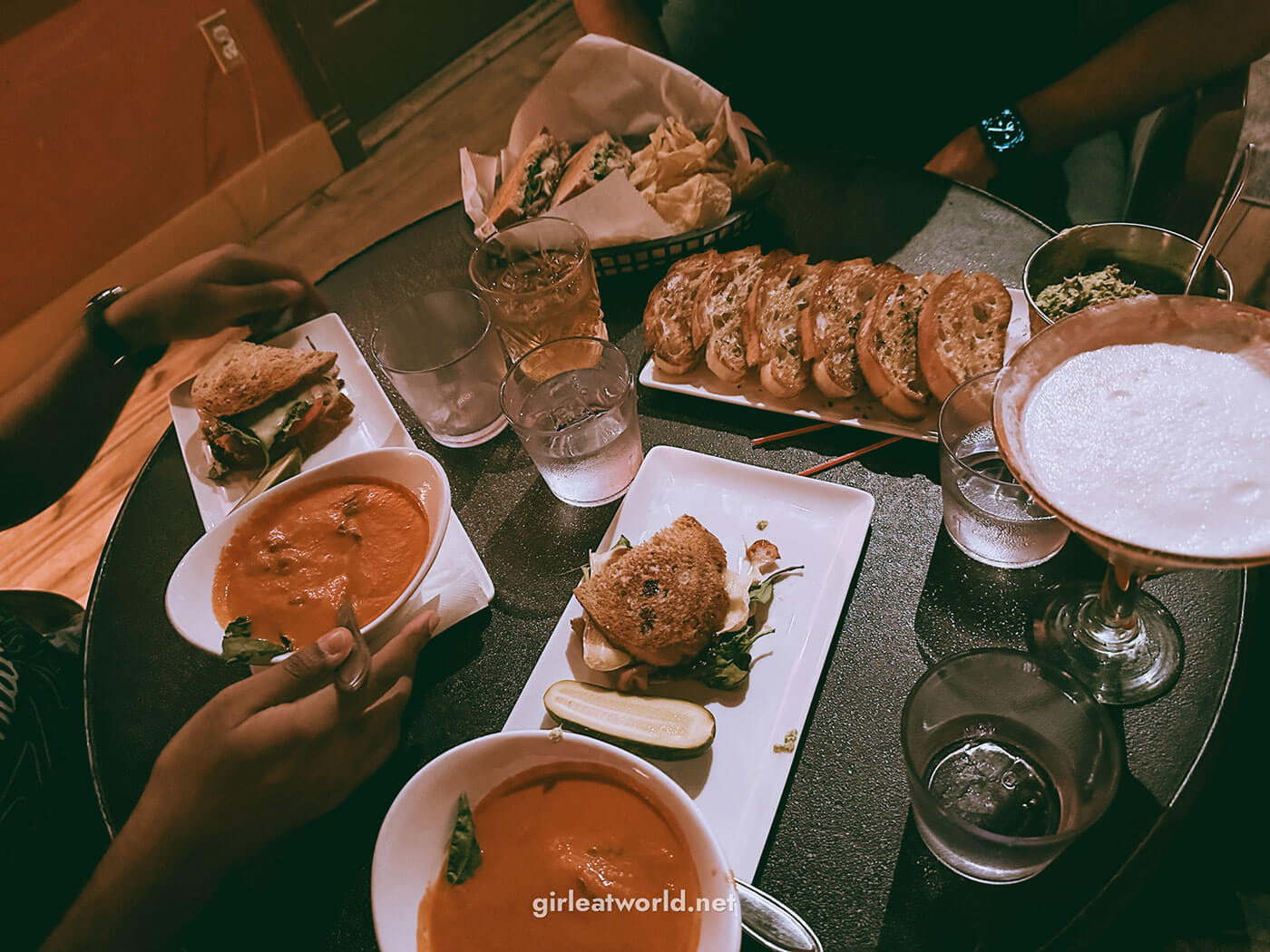 7. Get Coffee at Junk & Java
Junk & Java must be the town's go-to place to get coffee. When we came here at 10 AM, there was already a long snaking line by the cashier. But I can understand why, the cafe is super cute.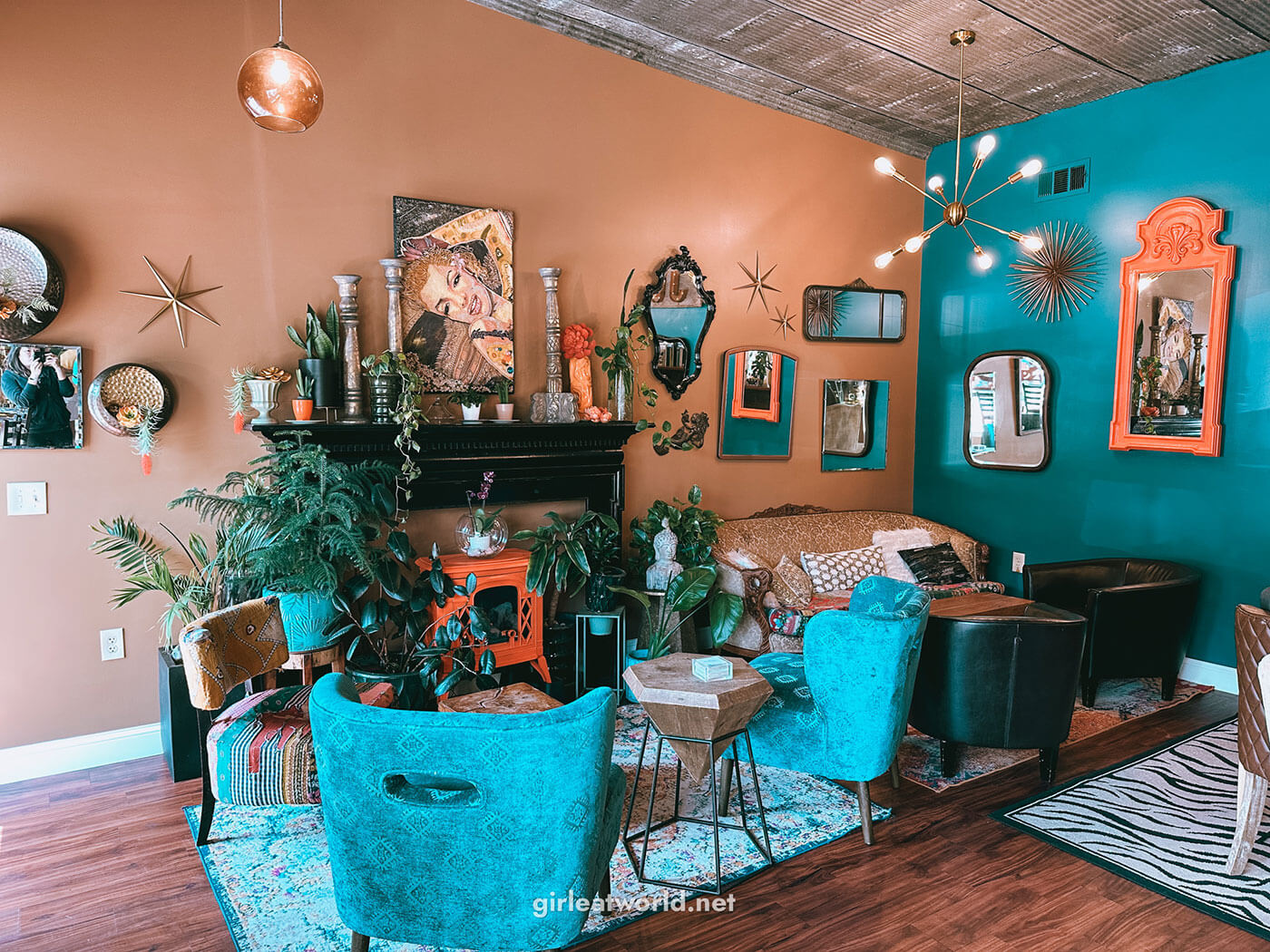 There is also an outdoor patio area, where most patrons prefer to sit when it's sunny outside. This is where we opted to sit since it was such a nice day.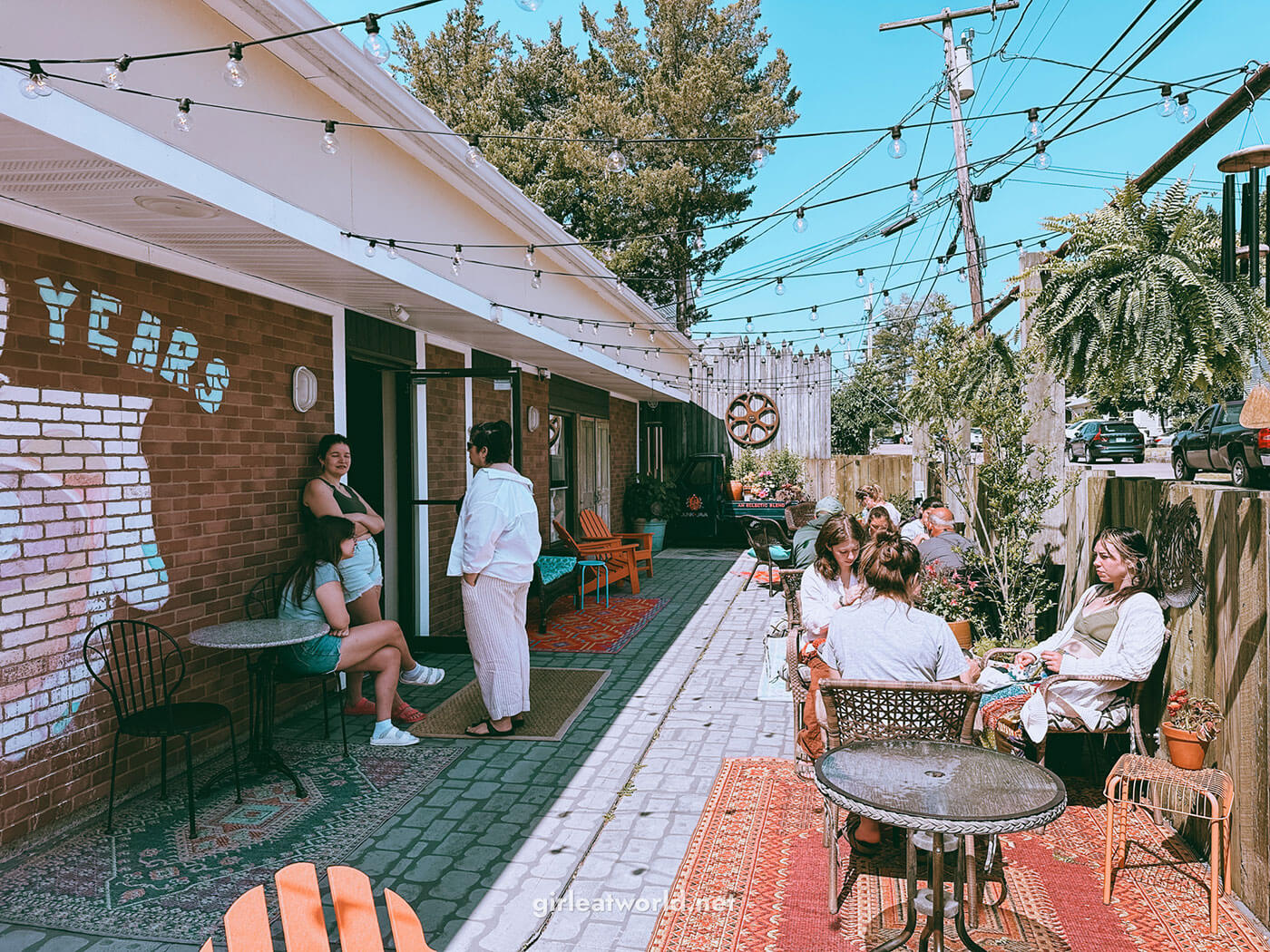 8. Grey Sail Brewing of Rhode Island
Occupying the building the 1920s building that used to be The Westerly Macaroni Factory, Grey Sail Brewery now offers a variety of beers brewed on-site. You can visit their taproom to sample their beer, wine, cocktails and enjoy live music.
Alright, that's all I know about a short trip to Westerly! Please leave a comment below if you have anything to say.
Until next time ✨