As part of the Melbourne Food & Wine Festival 2018, Tourism Victoria sent me for a weekend in Melbourne to attend the Regional World's Longest Lunch event.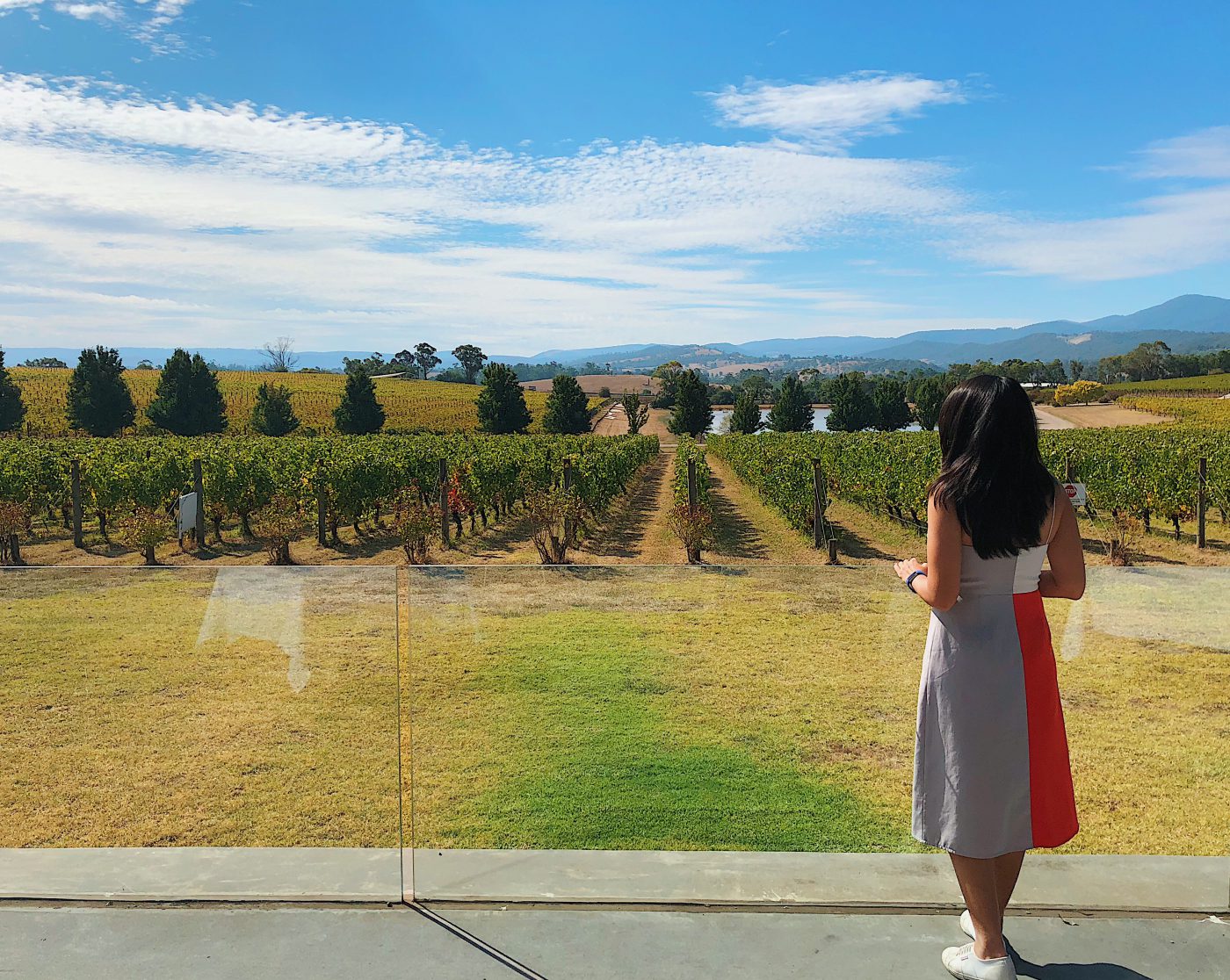 About Regional World's Longest Lunch
One of the greatest highlights of the Melbourne Wine and Food Festival is undoubtedly the Bank of Melbourne World's Longest Lunch, held every year since 1992 on the opening day of the festival. Why is it called the longest lunch? Well quite literally because the lunch is held on a long table – 500m long to be exact, serving a three-course meal to 1700 eager diners.
Regional World's Longest Lunch is an extension of the Longest Lunch. Similar to the original Longest Lunch, this event is held on a long white table and introduces the region's best communities of growers, showcasing what makes Victoria one of the world's renowned foodie destinations. Everything served at this lunch is made from locally-grown produce and wine.
There were over 20 communities participating in the Regional World's Longest Lunch in 2018. I had always seen Yarra Valley on wine bottles sold in Singapore, so when I saw it listed as one of the locations, I knew I had to choose this one!
Getting to the Lunch
You have a few options for getting yourself to the lunch location – self-drive, hop on a shuttle from CBD (1-hour drive) or if you're feeling extra fancy you can also arrive on a helicopter!! This cuts down your commute time to 15 minutes flight from CBD.
We aren't that fancy so we opted for the shuttle since we didn't have a car in Melbourne. We had just come off from a road trip in Tasmania where we had been driving a lot, so we wanted to take a break. On the day of the lunch, we were picked up by a shuttle bus from Melbourne city center along with a few other lunch attendees.
After an hour of easy driving, we arrived at the beautiful Oakridge Wines, our host of the day. We were quickly received and ushered to the vineyard area for some welcome cocktails, hors-d'oeuvres, and live music. The first thing I noticed was definitely how gorgeous the location is! We were surrounded by lush greenery and rolling hills on the horizon.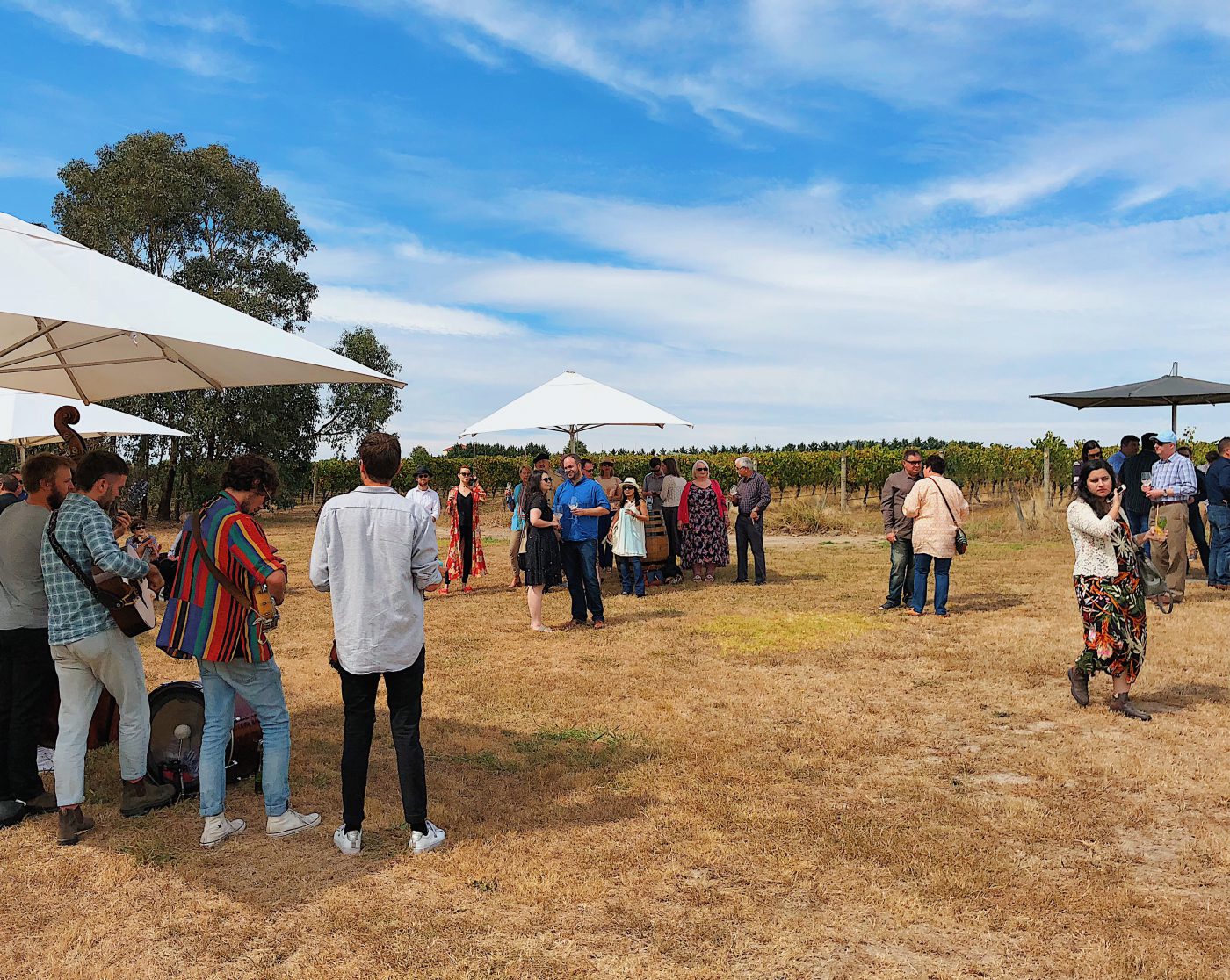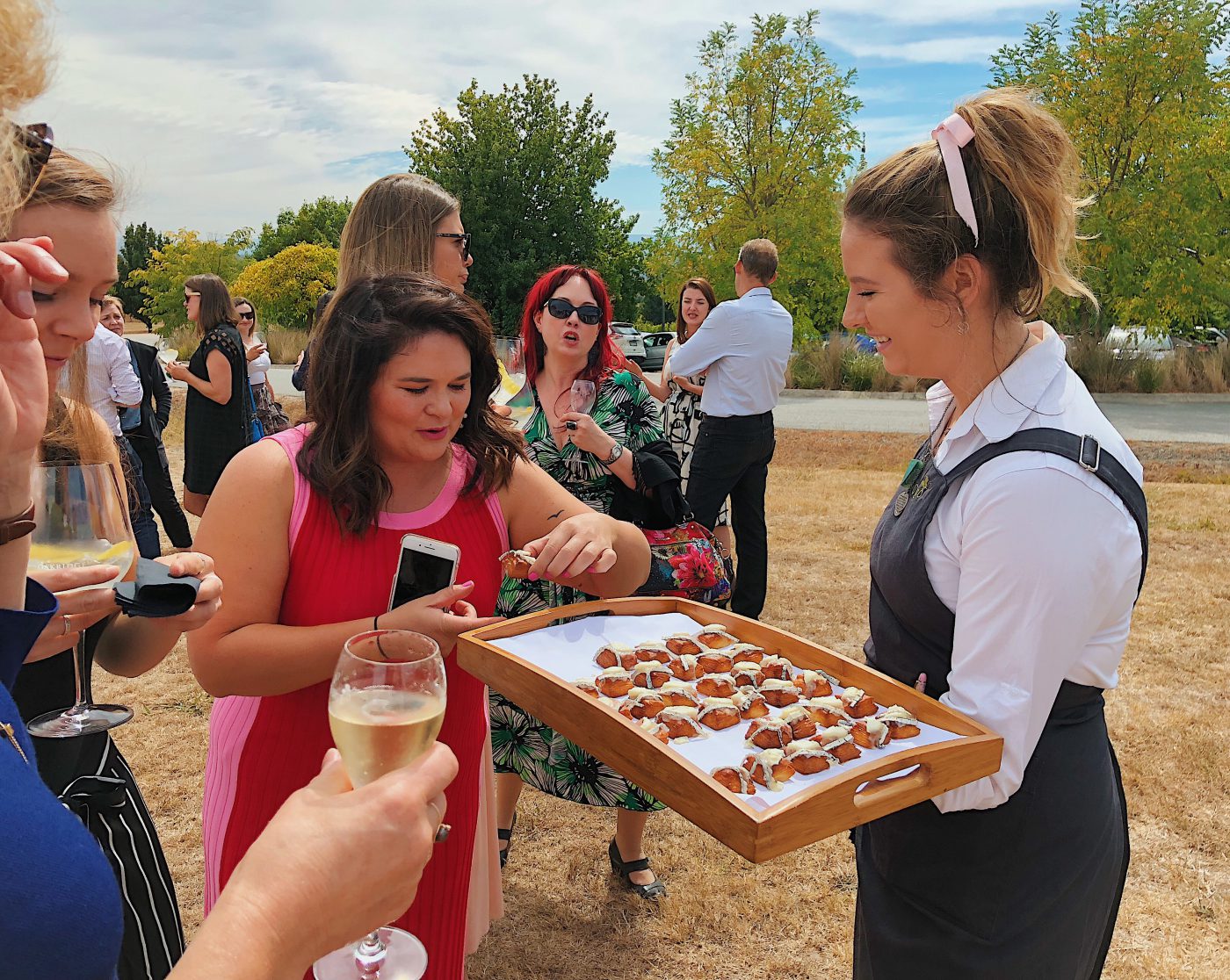 The weather was SO pleasant that day! Anyone who has been to Melbourne would know how temperamental their weather can be. I've experienced everything from rain to cold to sunny, all in one day. That day, it was perfectly sunny throughout but not overly hot and humid like the weather we're used to in tropical Singapore. We took this time to explore the vineyard of Oakridge Wines. I'm a city girl and have not really spent time on the farm or anything like that… and I'm embarrassed to say this but I've never actually seen actual grapes on vines! Until today that is.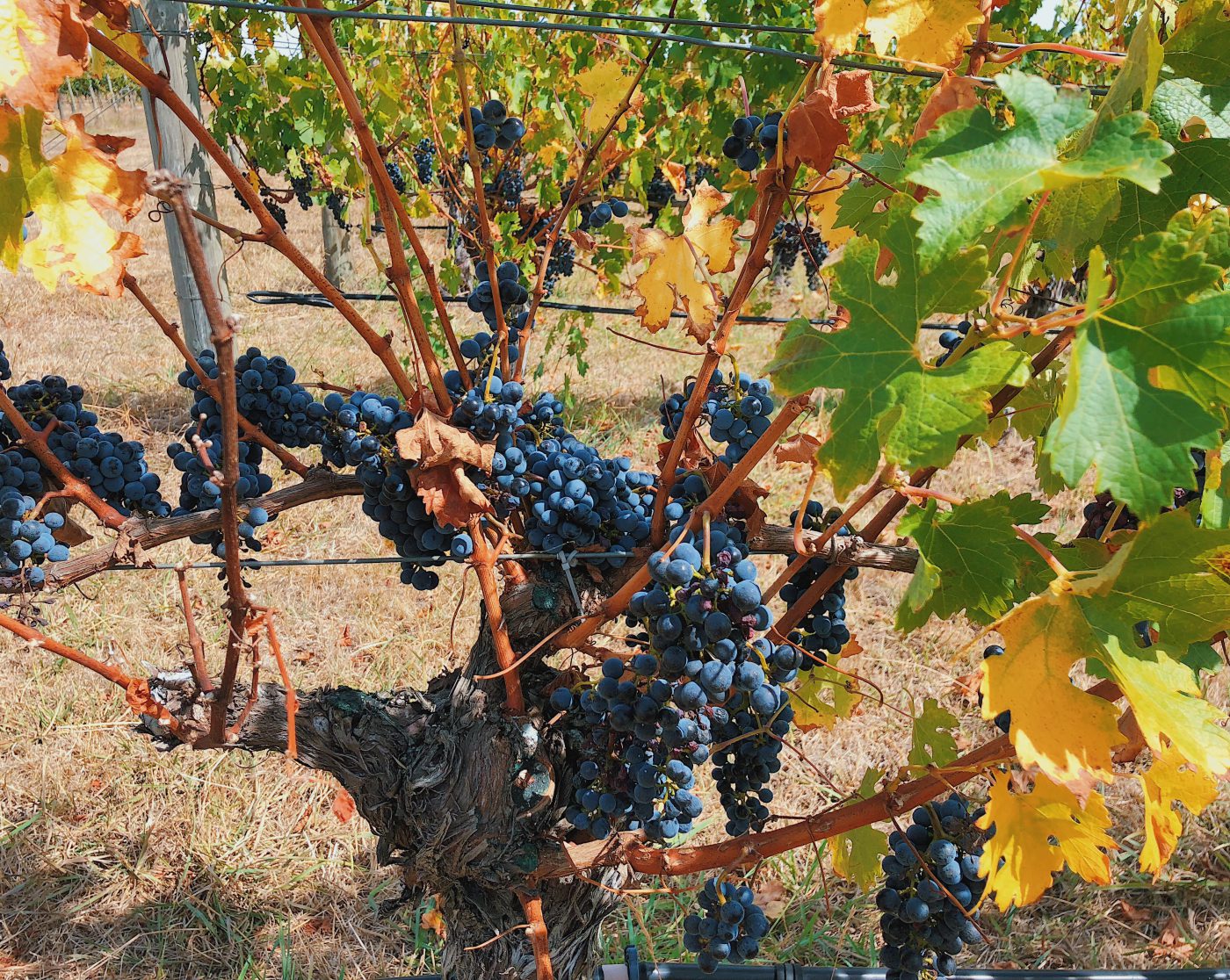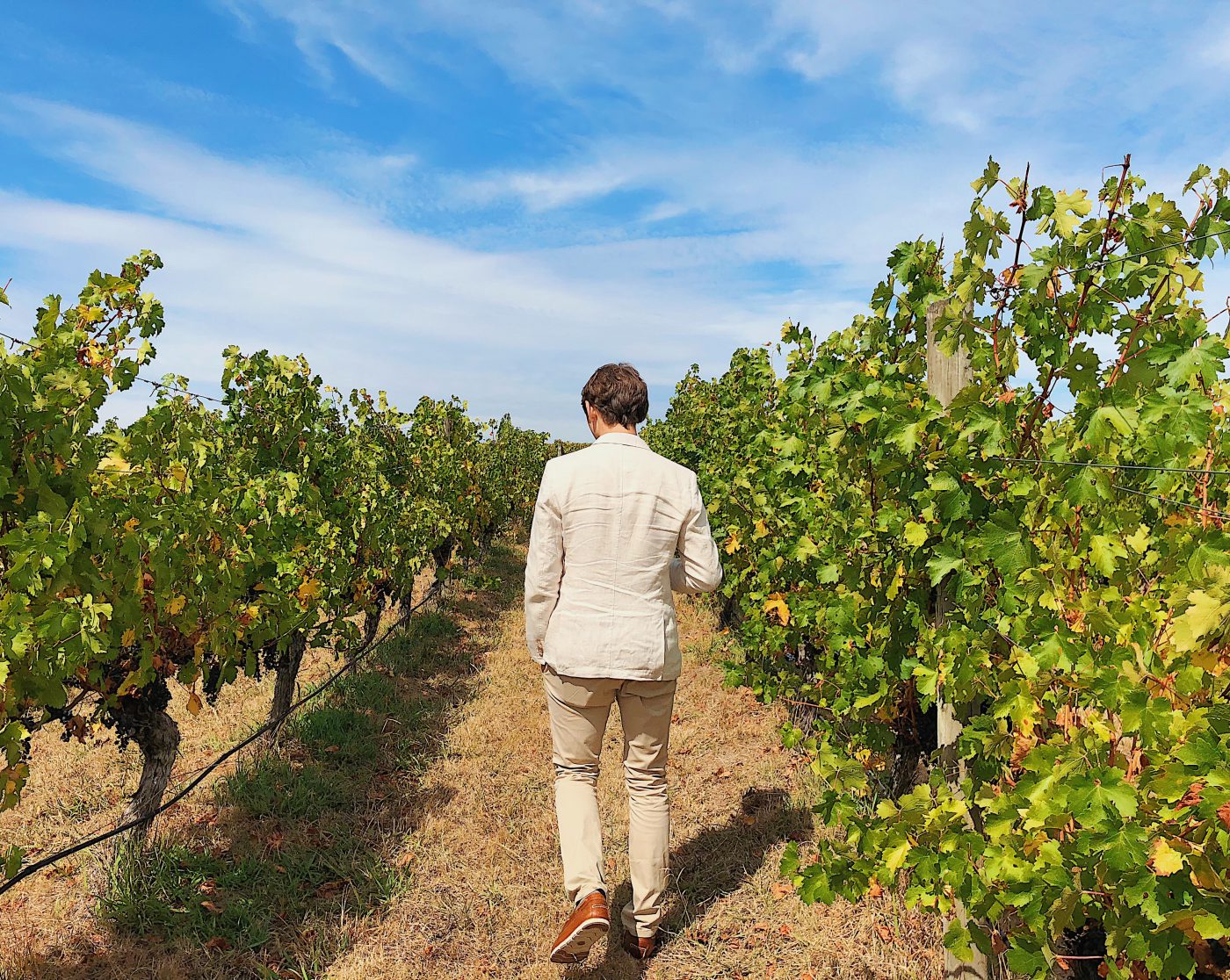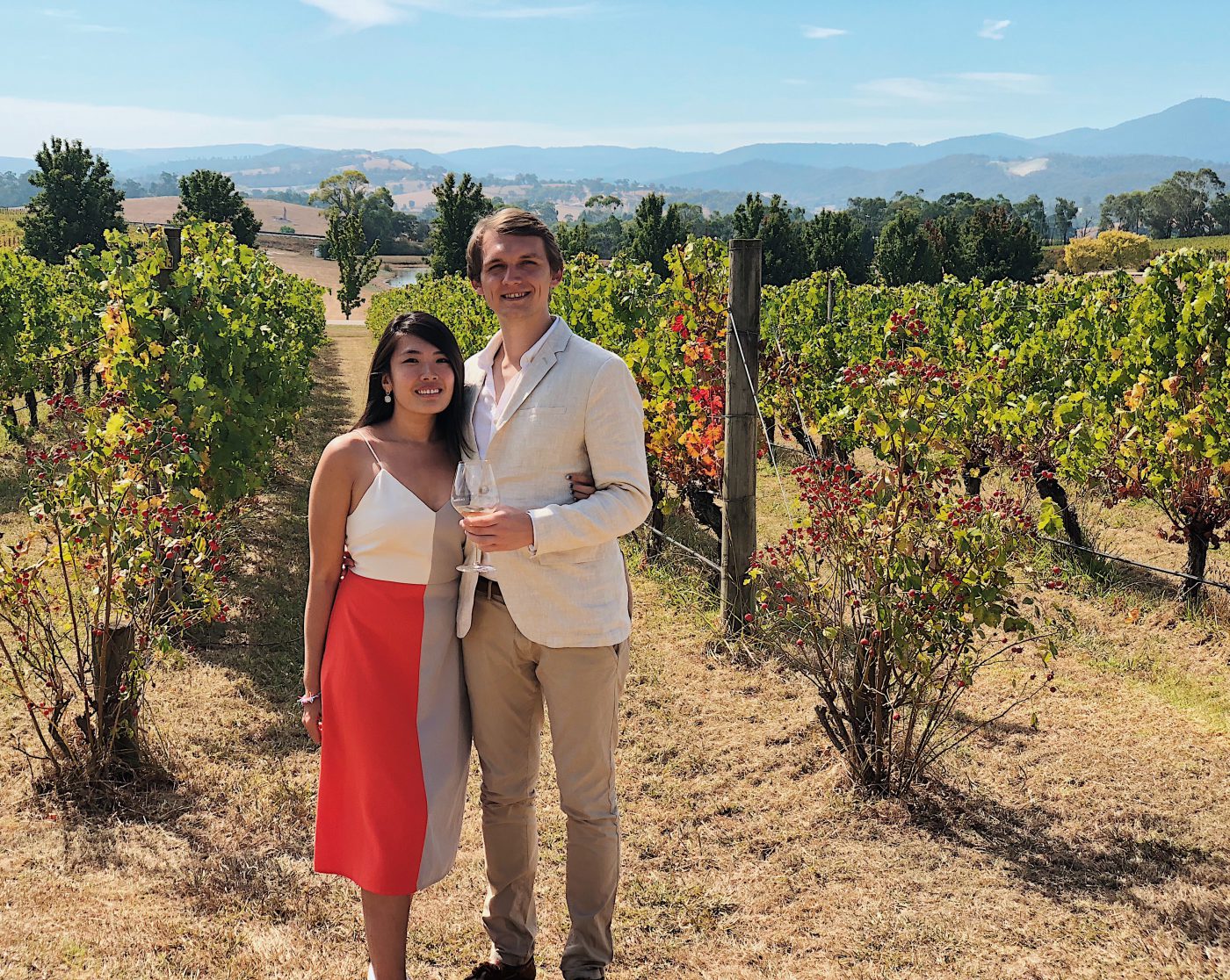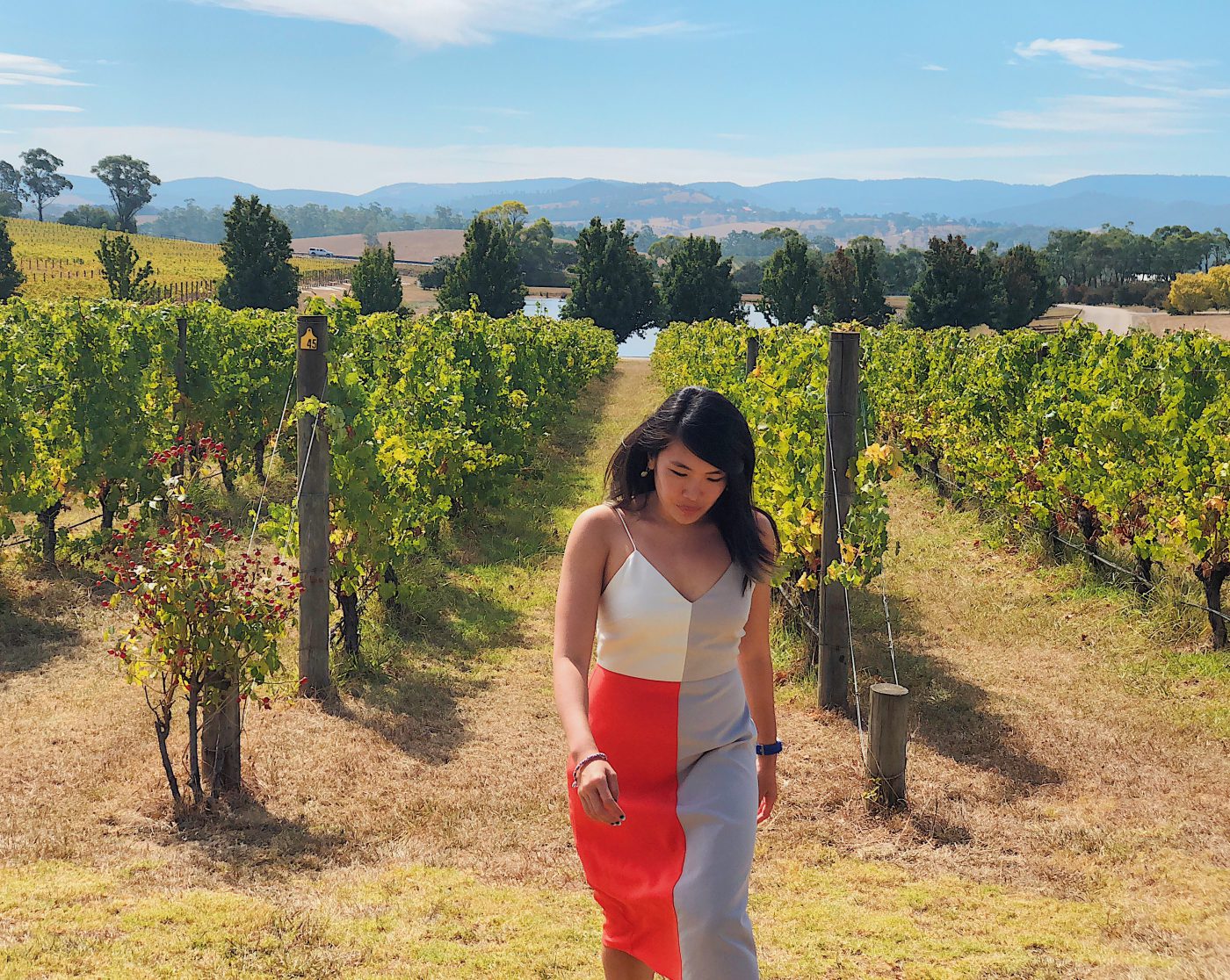 Back at the cocktail table, we were treated to vintage champagne (a product of this vineyard itself), a gin-based cocktail, house red/white wines, and some non-alcoholic sweet mint tea. You could technically drink til you drop since it's an open bar but I just had the sweet tea. I knew the lunch will come with a wine pairing and did not want to get too tired from drinking too much too soon.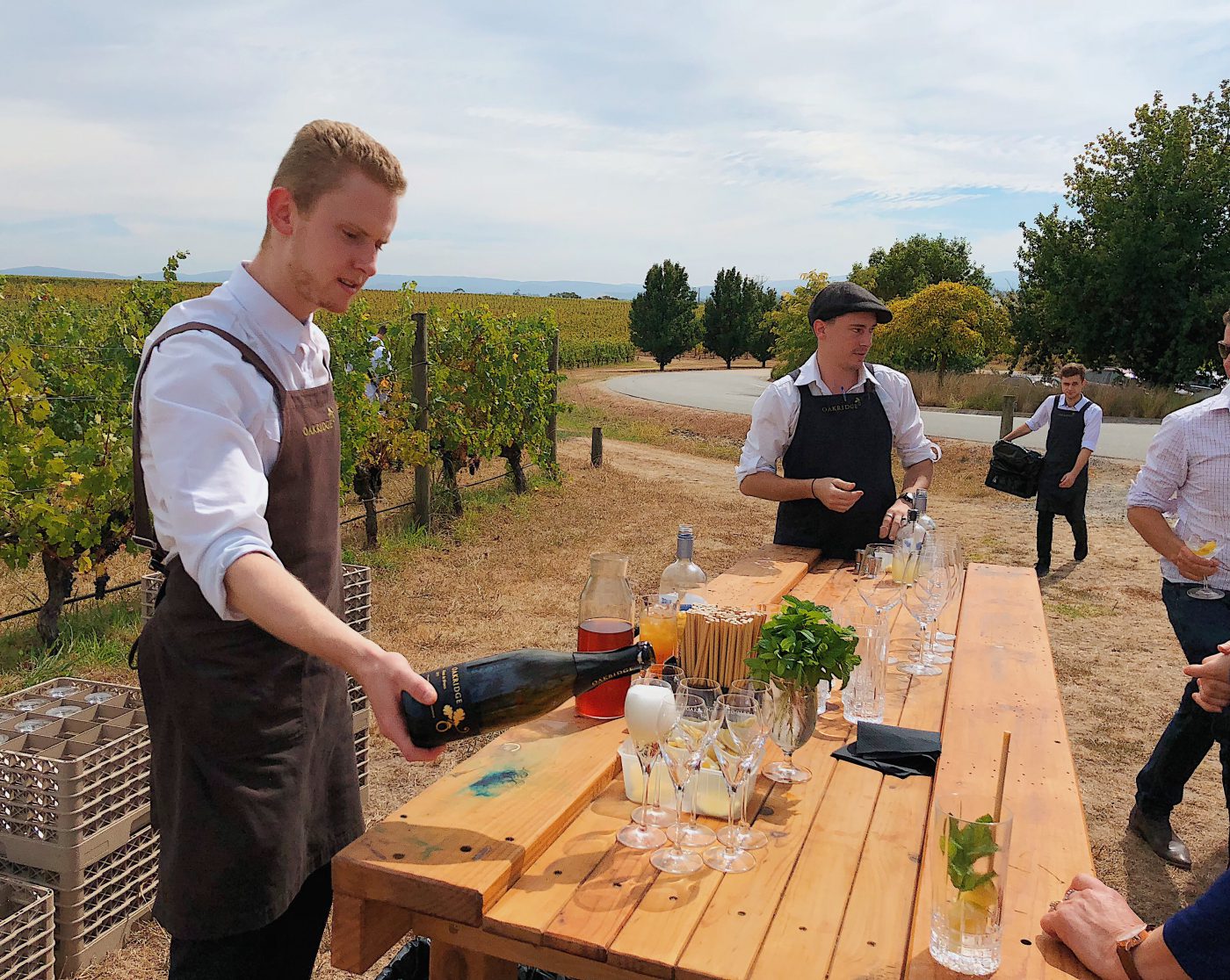 Before I forget, I have to give a shout-out to the folksy live band because I really enjoyed their performance! They're called The Scrimms. You can check them out on Spotify!
After about half an hour, we were called to come back into the main building and began to be seated at the long table. Which means… The longest Lunch is (almost) served!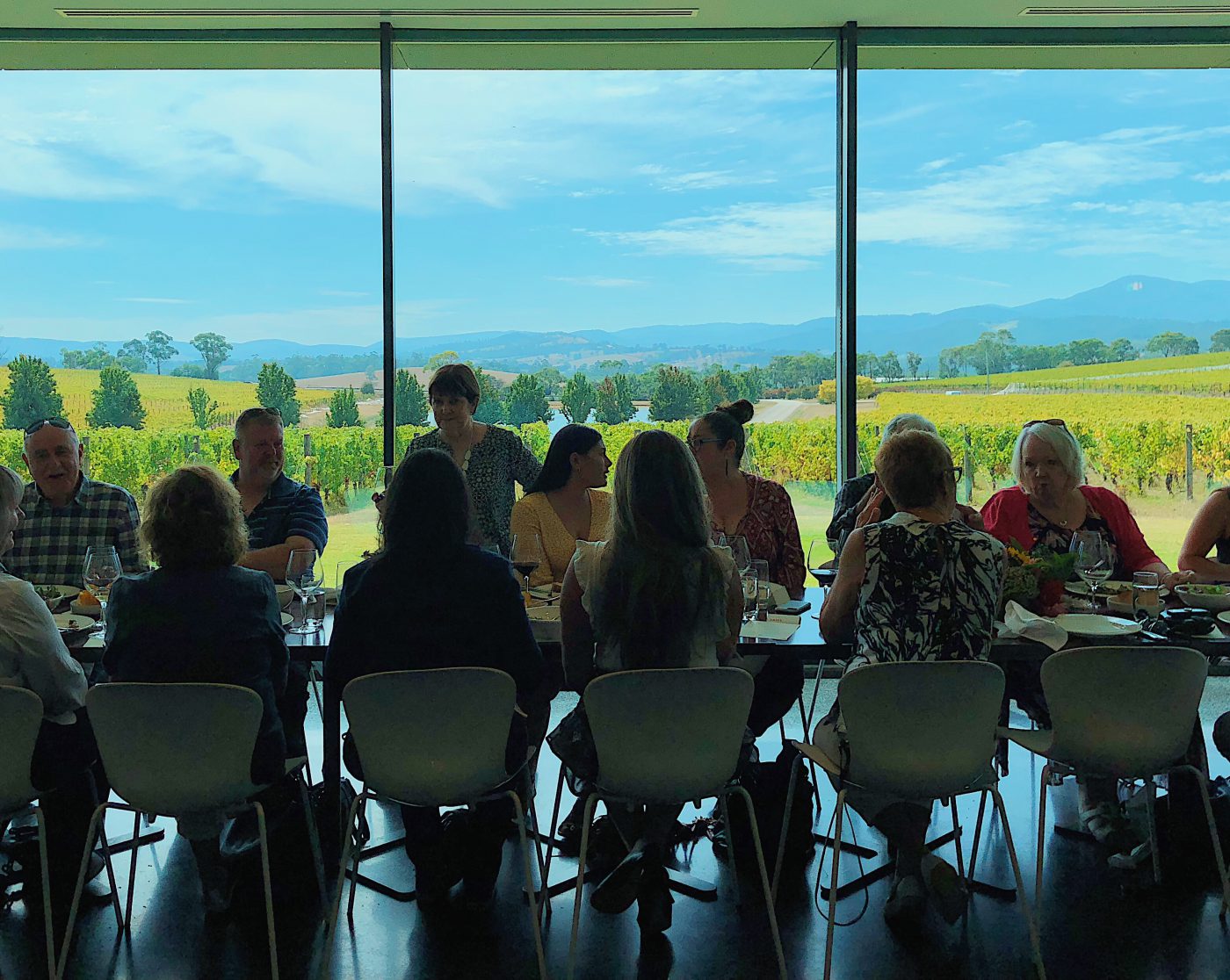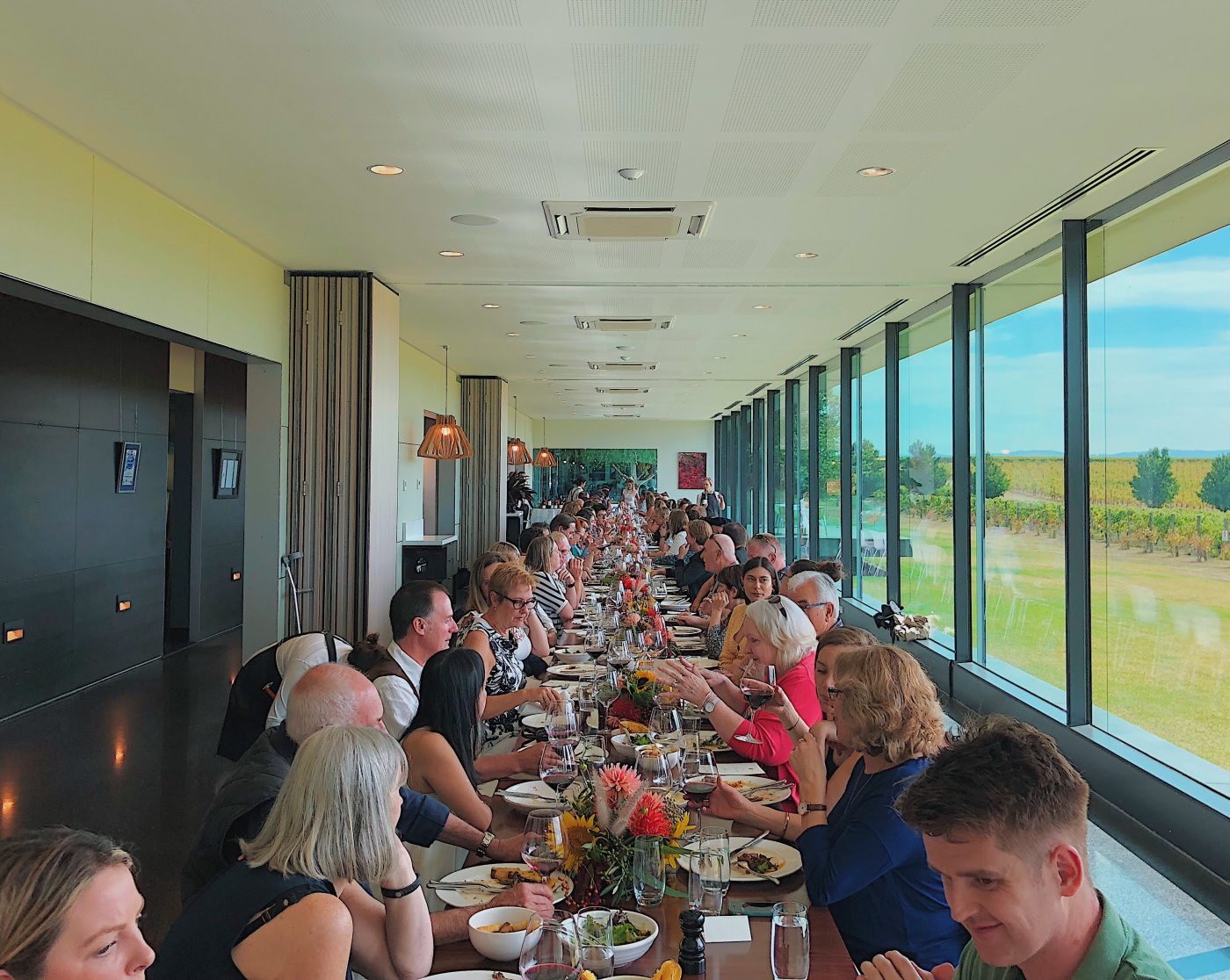 The Coldstream Longest Lunch Experience
We were presented with a quick intro from the head chef himself on the background of the menu he prepared for us. All of the ingredients used in today's lunch were either grown in the region or sourced from a local produce grower.
And now onto the food! We were served a three-course meal, each with a wine/cocktail pairing.
First Course: Appetizers
Our first course was paired with a glass of 2013 Chardonnay and consisted of four appetizer dishes:
Smoked Trout, caviar, and cultured cream
Garden Tomatoes, Basil, and Pickled Shallots
Acorn-fed Prosciutto
Jersey Milk Burrata curd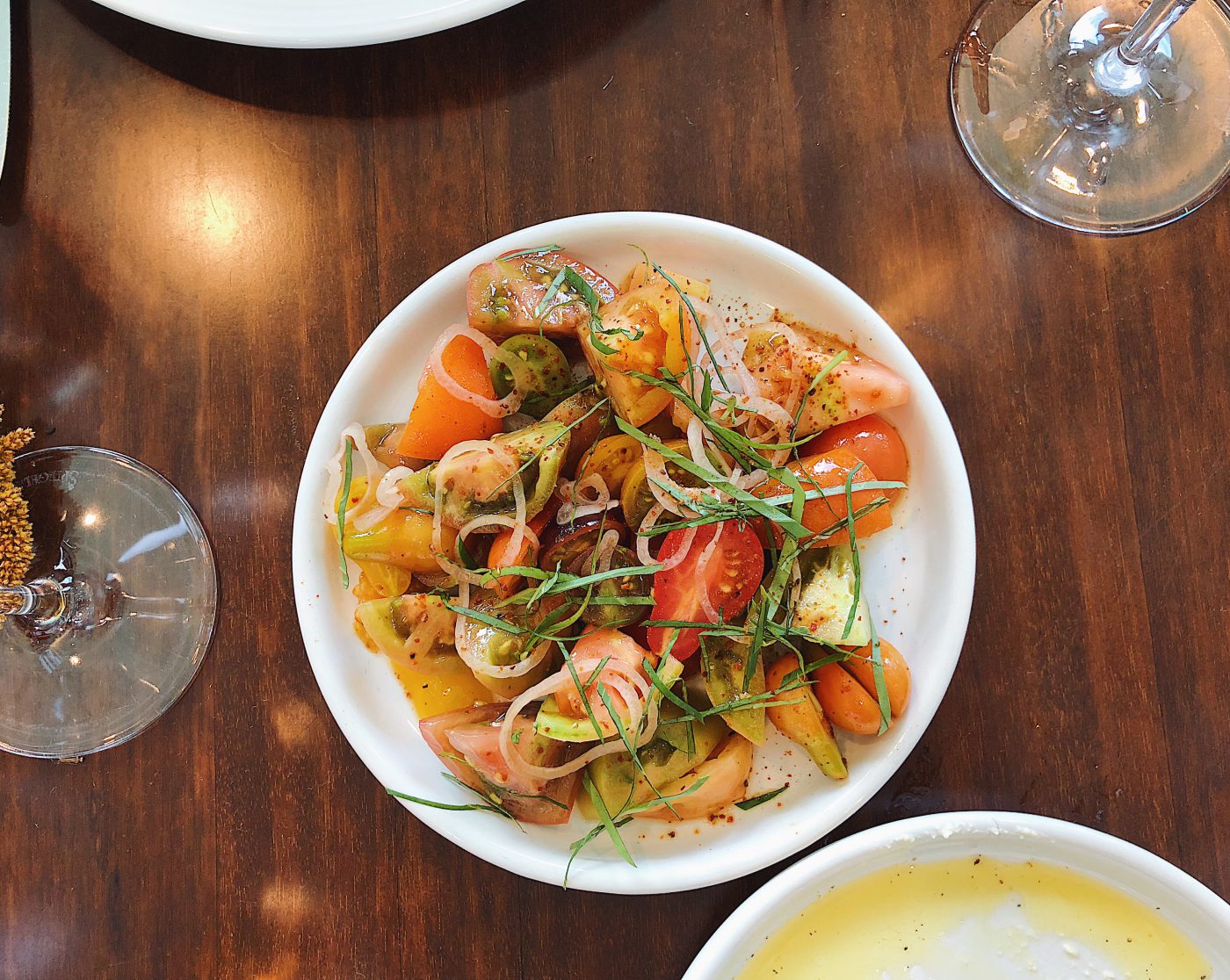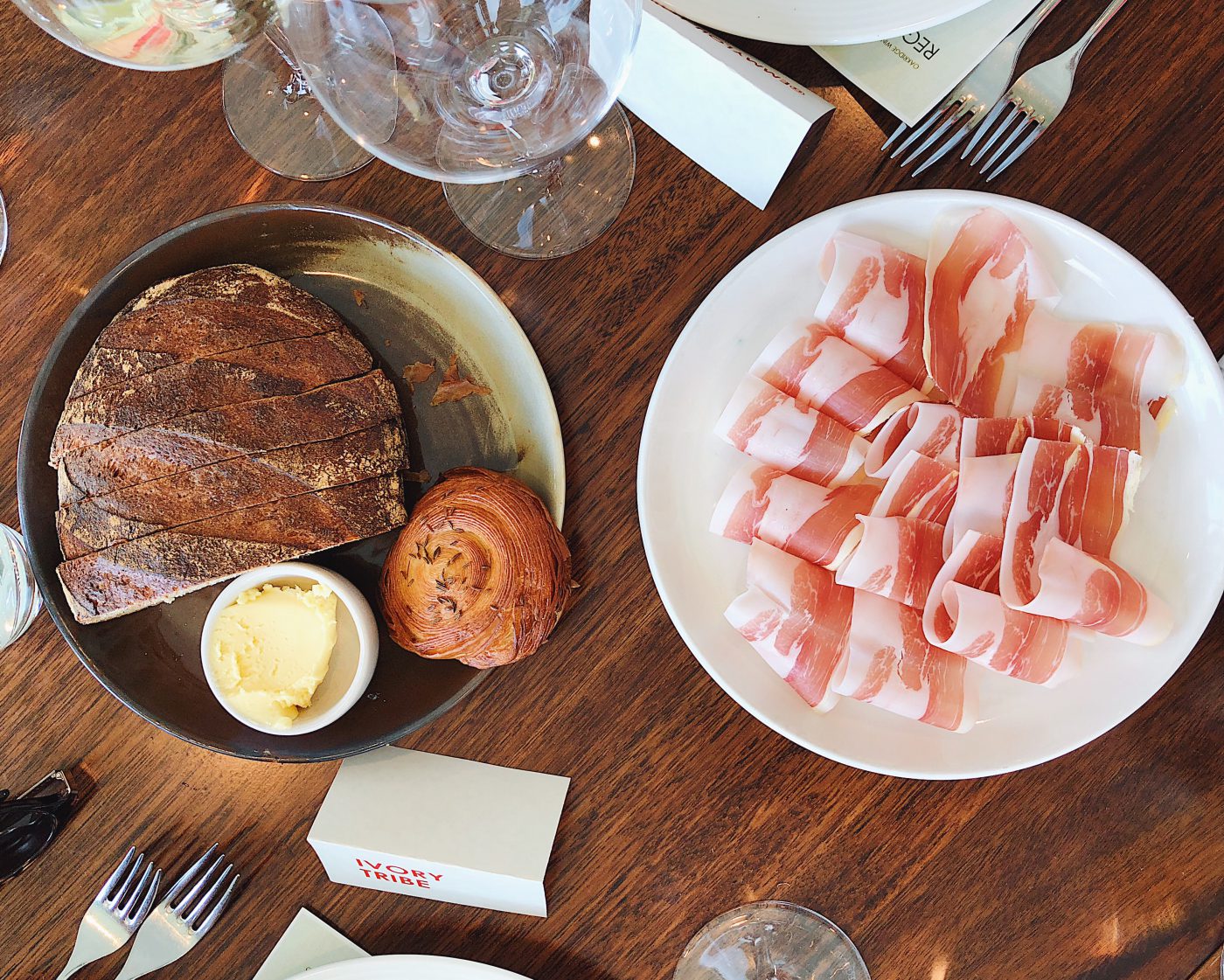 My favorite has got to be the Smoked Trout, caviar, and cultured cream. Not only did it taste delicious, it was also very beautifully presented.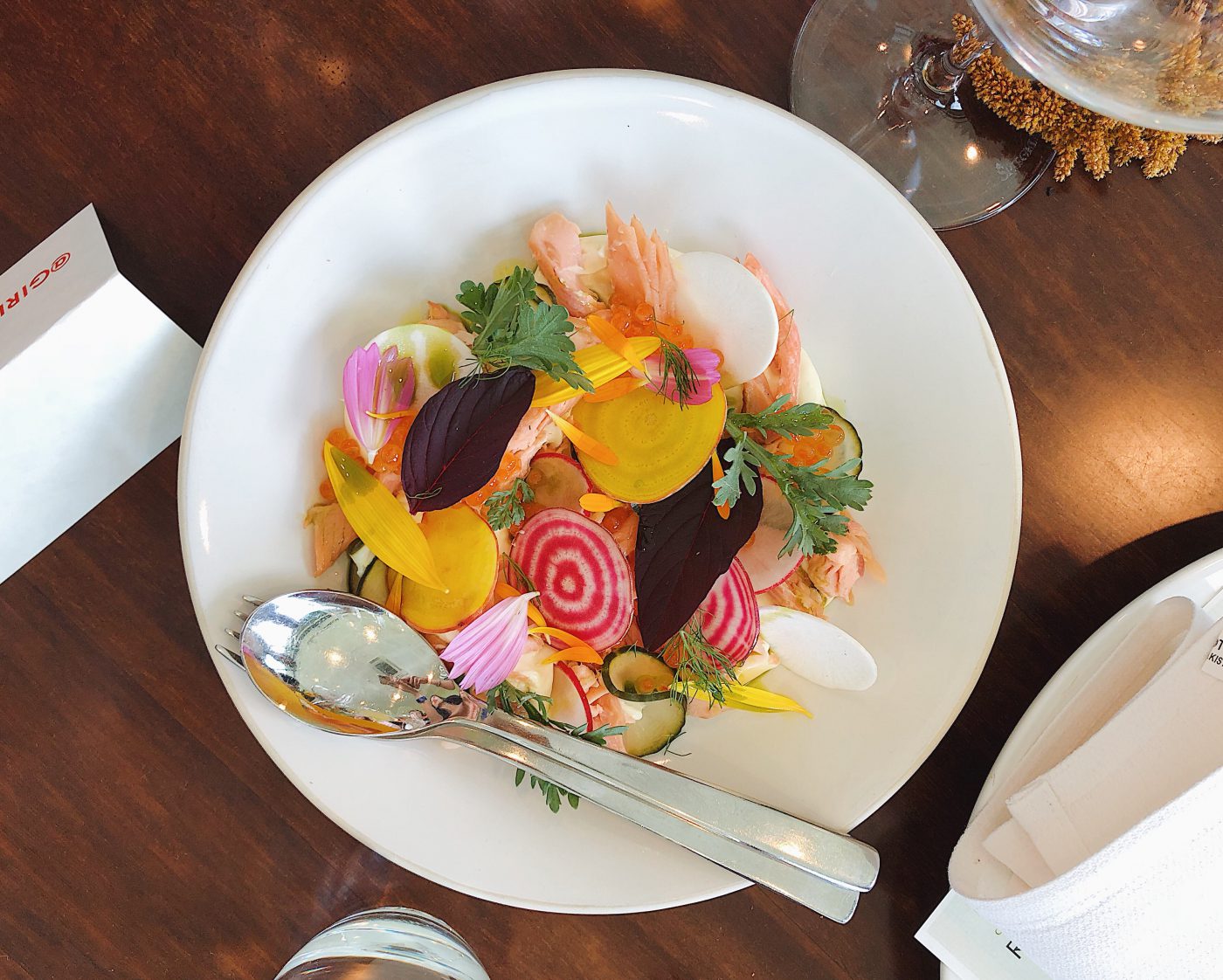 Second Course: Mains
Our second course was the main dish of Braised & Roasted lamb with shishito peppers, spaghetti squash, leafy greens, and hand-cut chips. For vegetarians, they've also served an alternative of braised peppers. The second course was paired with a 2016 Shiraz.
I loved those shishito peppers! It's slightly charred and caramelized on the outside, making it the perfect companion to the tender roasted lamb. The spaghetti squash was also delicious – I've always heard of squash being used as a pasta alternative but haven't got the chance to try it until now. I still don't think it tastes like pasta, but… I loved it! It tasted slightly sweet and refreshingly crisp. I can definitely have this as a side any day.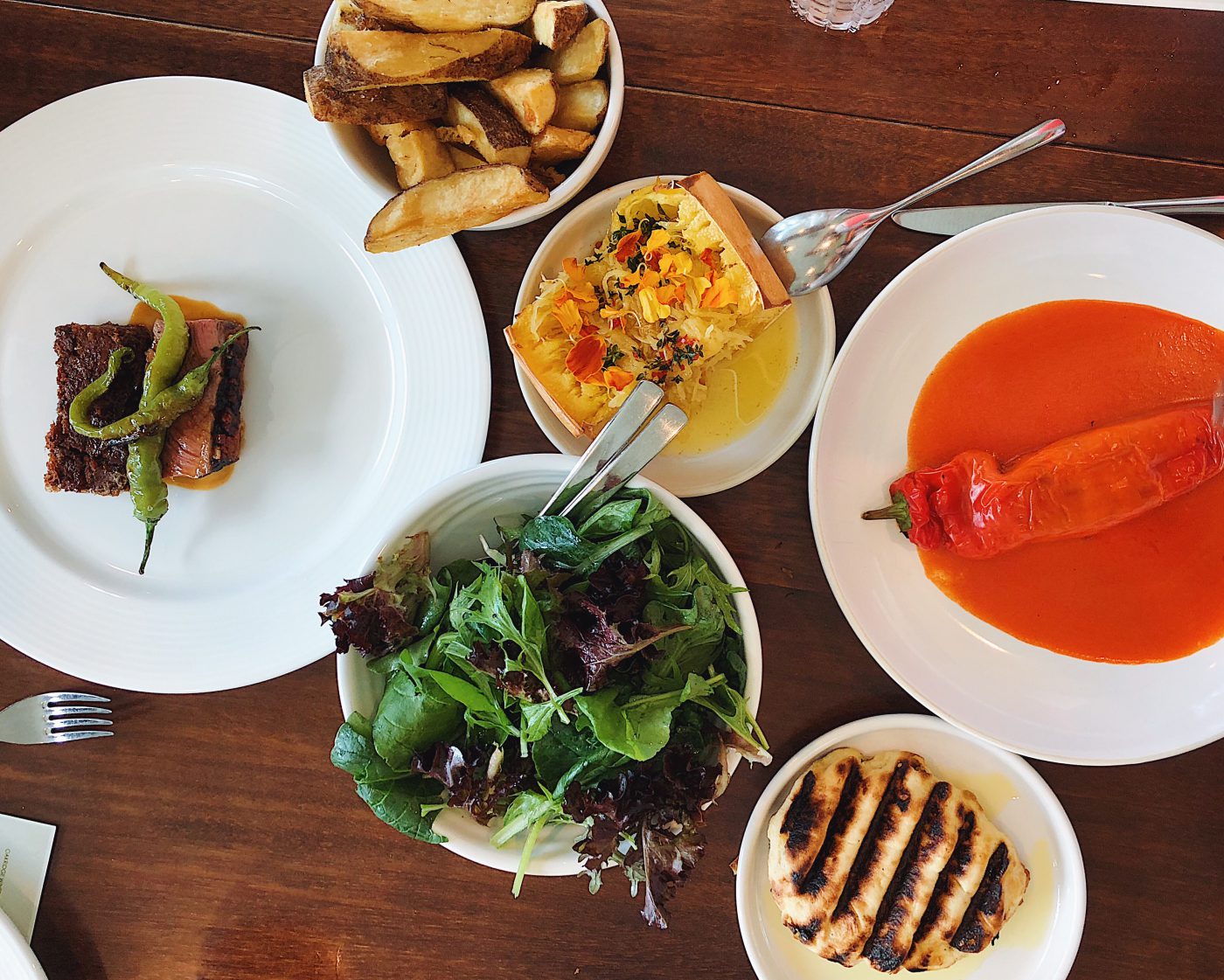 Third Course: Dessert
We were invited to go outside again for our third and final course: 1-year aged moonshine cheese with bread and a dessert of Pinot lees parfait. These courses were served with a 2015 Cabernet Sauvignon and a gin cocktail.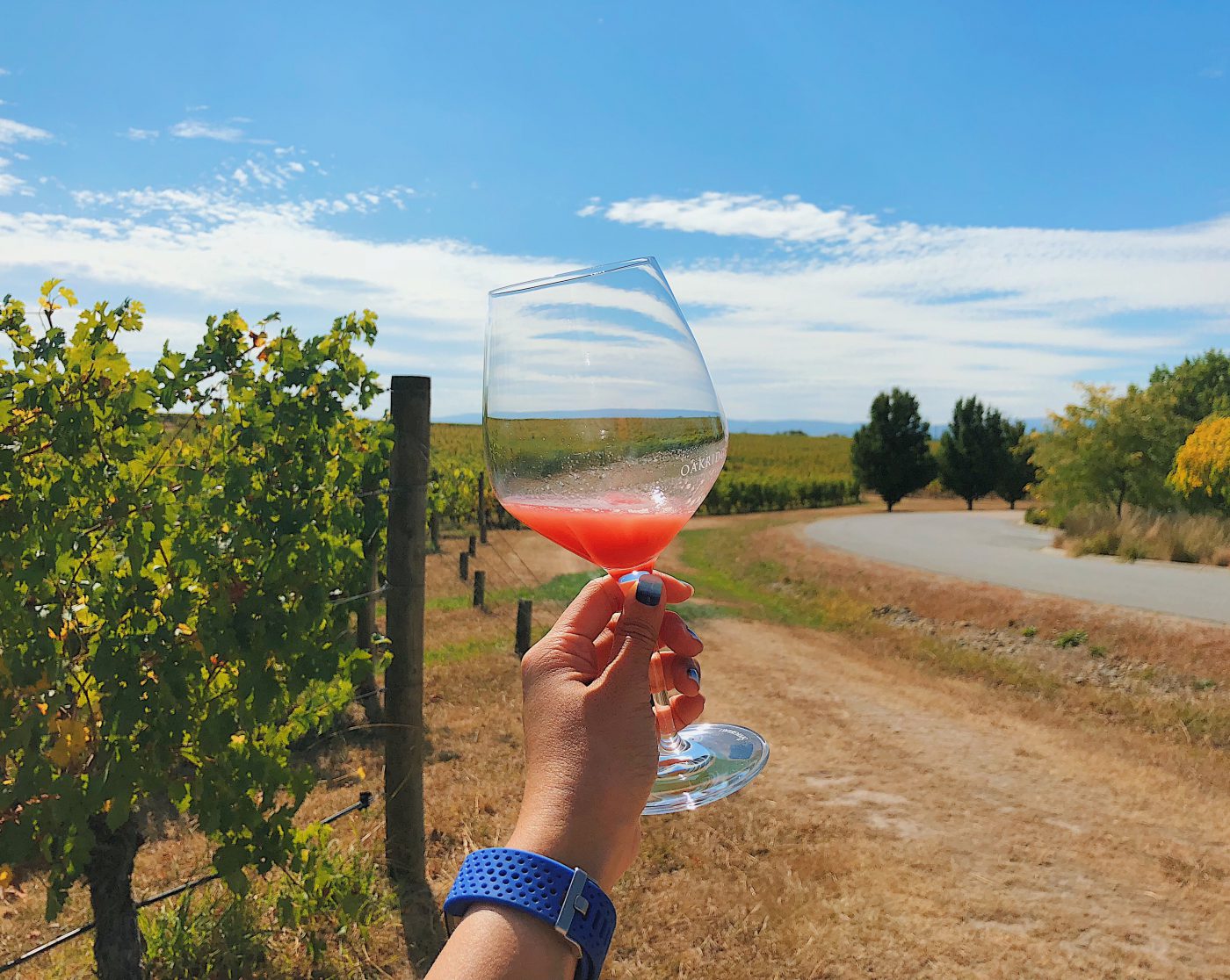 Overall, I really enjoyed my time at the longest lunch. All of the food served was delicious and fresh. I can see I keep hearing how Australia is spoiled with the best produce in the world.
And as if the photos above haven't illustrated it well, the location was just absolutely gorgeous. Yarra Valley is only an hour's drive away from Melbourne, but the difference between the two is night and day. Melbourne is a well-developed metropolitan city, whereas Yarra Valley is mostly green, flat with lots of vineyards. This area in itself warrants a visit if you're looking to get away from Melbourne!
If you happen to be in Melbourne during the Food and Wine Festival, you should definitely check this out! Depending on the location, tickets vary from $158-228 per person. You can find more information on Regional World's Longest Lunch here.
Note: I was a guest of the Australia Tourism Board for the purpose of writing this review. As always, all thoughts and opinions are honest and remain my own.