I had been to Phuket many times in the past, but like most tourists, I've always been focused on the beach and white sand life. It wasn't until my latest trip to Phuket, that I finally had the chance to stop by and stay in Old Phuket Town.
But to tell you the truth, I actually almost didn't make it to Old Phuket Town again on this trip. Old Phuket Town wasn't even on my original Phuket itinerary. It was only when my hotel in Karon Beach canceled my reservation very last minute that I finally looked into shifting my travel plan to Old Phuket Town, at the recommendation of my friend Yi Wei. I liked what I read online, so I booked a hotel at Old Phuket Town, and the rest, as they say, was history.
How many days should I stay in Old Phuket Town?
Old Phuket Town isn't a large area. You can see most things the town has to offer in 2 days, so I recommend staying at least 2 days here. If you're quick and short on time, even one day is also manageable!
How to get around Old Phuket Town
Again, Old Phuket Town is not a big area and can be explored easily on foot. We pretty much walked around everywhere during our stay here. The only thing that might deter you from walking is the weather in Phuket, which could get pretty hot. But I find that by around 4 pm, the sun isn't as strong anymore and it's fine to walk outside.
What to do at Old Phuket Town
Having spent two days here, I can't tell you how glad I was to have listened to my friend's recommendation! Old Phuket Town exceeded my expectations in many ways. I feel like we truly stumbled into an underrated gem of Thailand.
When we think of Phuket, the immediate picture that came to mind is blue water and white sand beach. I definitely didn't expect to learn so much history, culture and see the colorful shophouses in Phuket! There were moments where I forgot I was actually in Phuket instead of Penang.
So please, allow me to tell you why I loved my stay at Old Phuket Town so much in this post!
1. Stay at "The Memory at On On" hotel
Phuket gained its popularity most notably after the movie "The Beach" starring Leonardo DiCaprio was filmed here. Although the most popular shoot location is undoubtedly Maya Bay on Phi Phi Island (now closed to the public thanks to over-touristing which has killed the corals in the bay), there is actually one shoot location in Old Phuket Town!
Remember the scene when Leo came into a dingy backpack hostel at the beginning of the movie, which was supposed to be on Khao San road in Bangkok? Well, the truth is, that hostel is actually in Phuket Town and it's no other than On On Hotel.
But fret not – if the rugged backpacking lifestyle isn't for you, On On Hotel has gone through a change of ownership and major renovation in 2012.
Renamed to The Memory at On On Hotel, it's no longer the dingy backpacker hostel it once was. It is now a boutique hotel that preserves most of its history and charming Sino-Portuguese architecture. Although it has been around since 1929, the new On On Hotel provides a very comfortable stay at a reasonable price.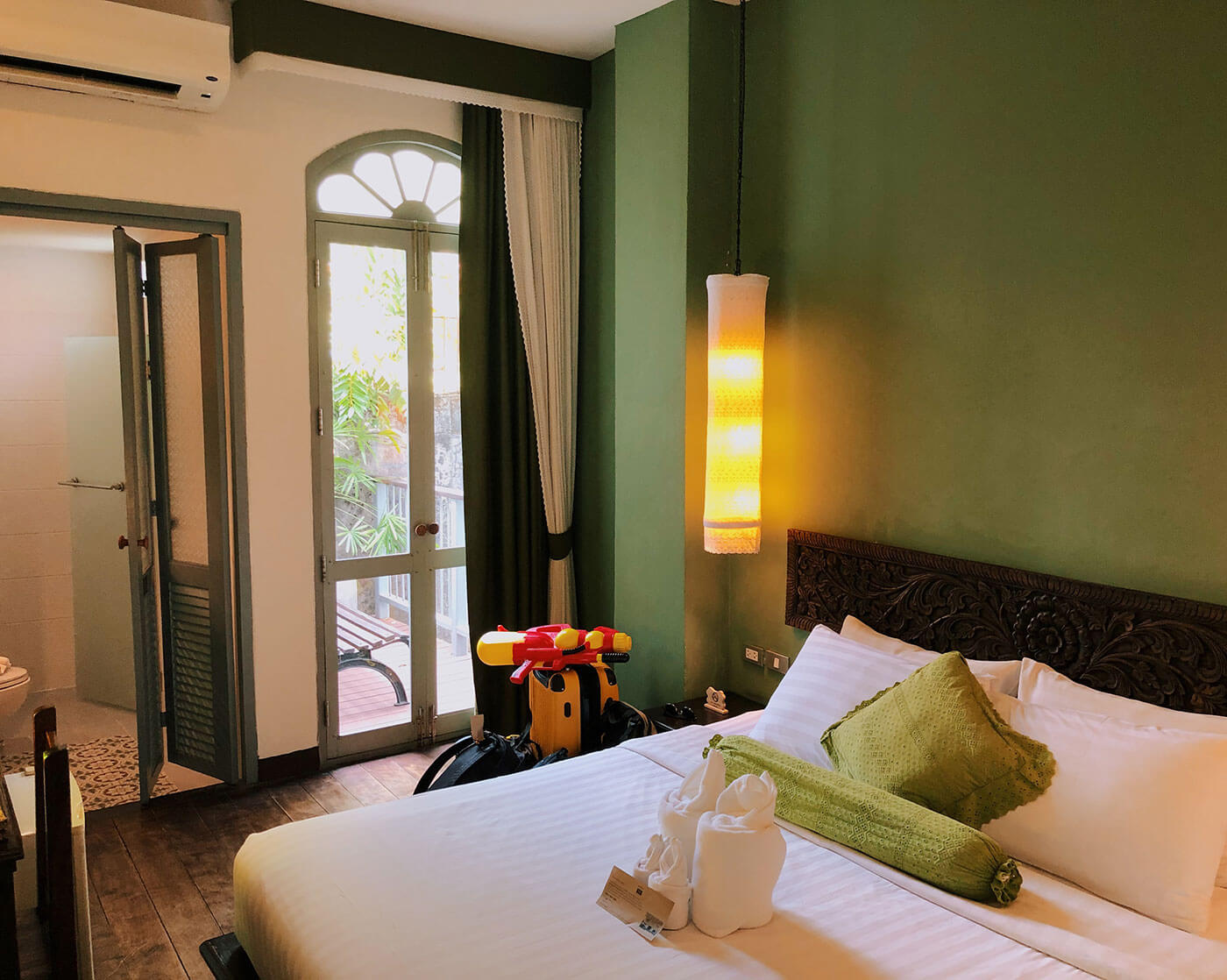 Oh, and the location of this hotel is really good. It's on the historical block of Old Phuket Town and pretty much walking distance to all the attractions!
Book your stay at The Memory at On On Hotel here! Rooms start at 1,400 Baht (US$44) a night. I stayed in the standard room, the last room available when I was there, but totally would have splurged on deluxe if it was available!
PS: The room Leo stayed in was rumored to be Room 204, which has been preserved to the likeness of the scene of the movie and can be booked for a special stay. We stayed in Room 202 during our stay, right next door to the room! 😀
Alternative Hotel: If On On Hotel is not available, Casa Blanca Boutique Hotel is also a great option. It occupies the Sino-Portuguese style house and is more updated than On On Hotel.
2. Learn About the History of Phuket
Before Phuket became known for its beach and oceanside resorts, Phuket thrived in the 17th century for its wealth in tin, which attracted interest from European and Chinese traders. The Chinese, particularly from Fujian province, immigrated to Phuket to work in tin mining.
Some of these Fujian immigrants stayed in Thailand and married local Thais, which leads to the distinct Thai-Chinese culture that we can see in Old Phuket Town today. This Thai-Chinese mix of heritage is known as "Baba" – similar to Peranakans in Malaysia and Singapore. They even have Tau Sar Piah here!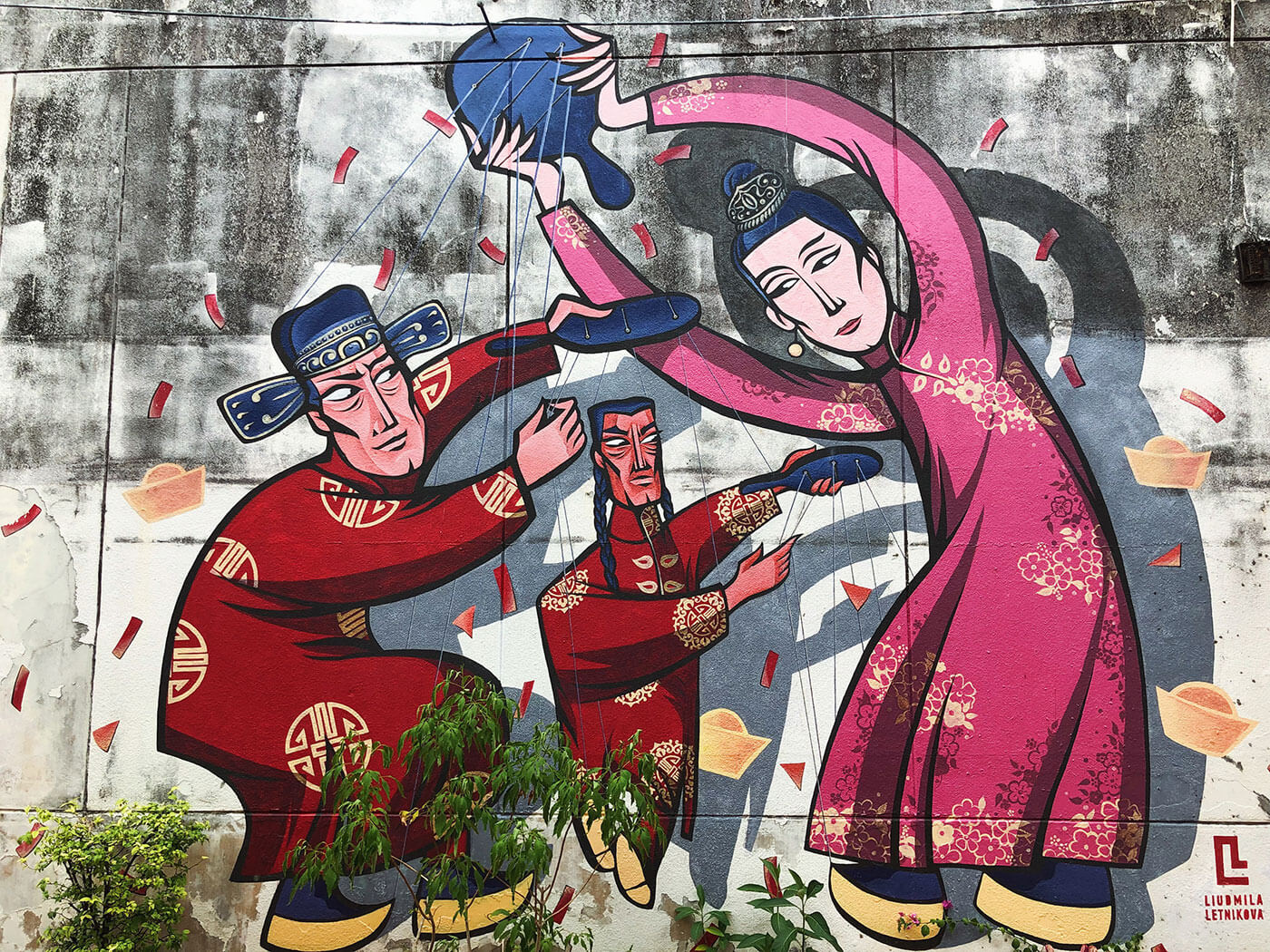 As someone who was born and raised in Indonesia in a Chinese-descent family, although our heritage is not as highly celebrated in Indonesia, I felt a sense of familiarity and nostalgia in this town. The wooden furniture, shop houses, clothes, and even little things like the kitchen kettle reminded me of my late grandparents and their house which I frequently visited during my childhood.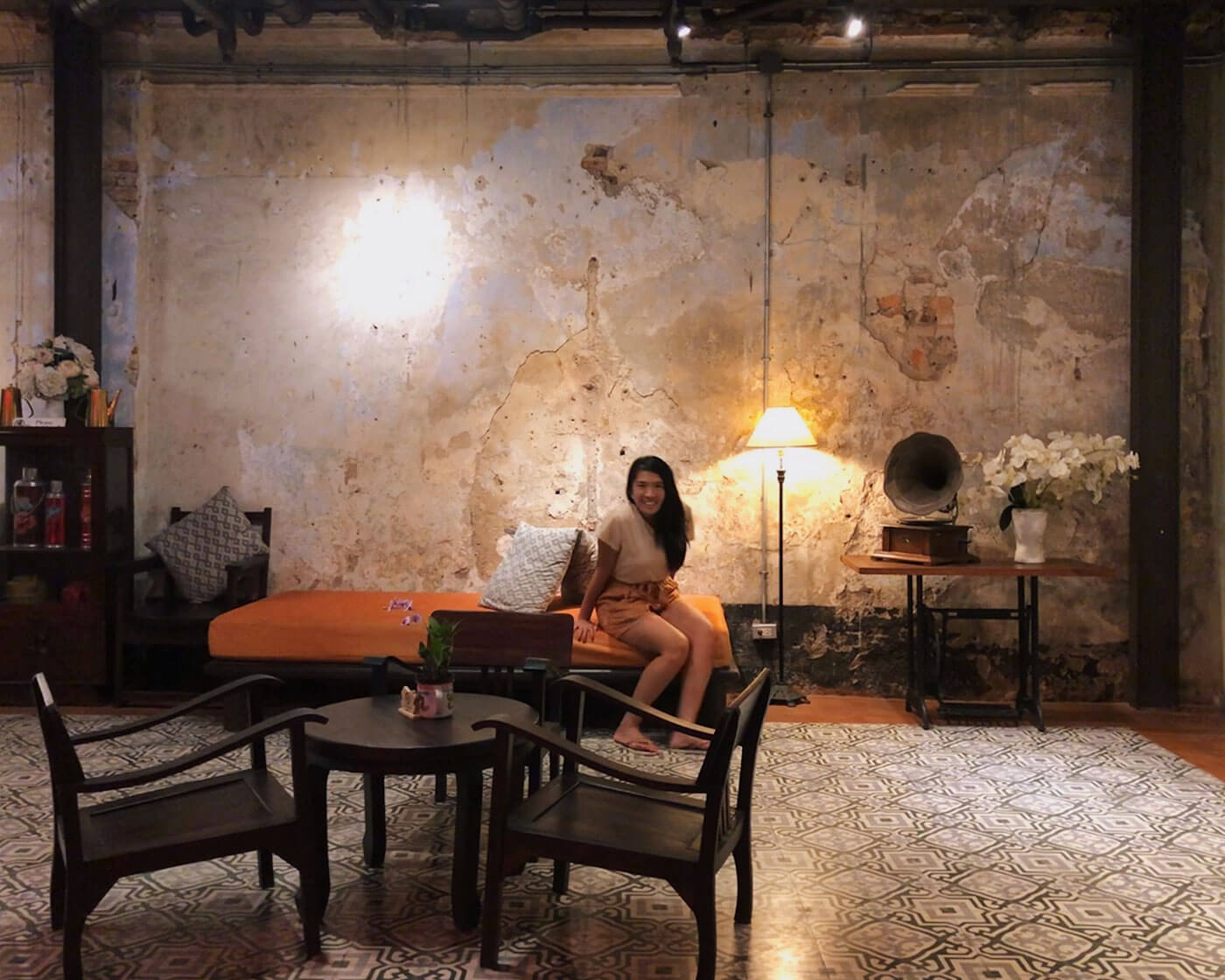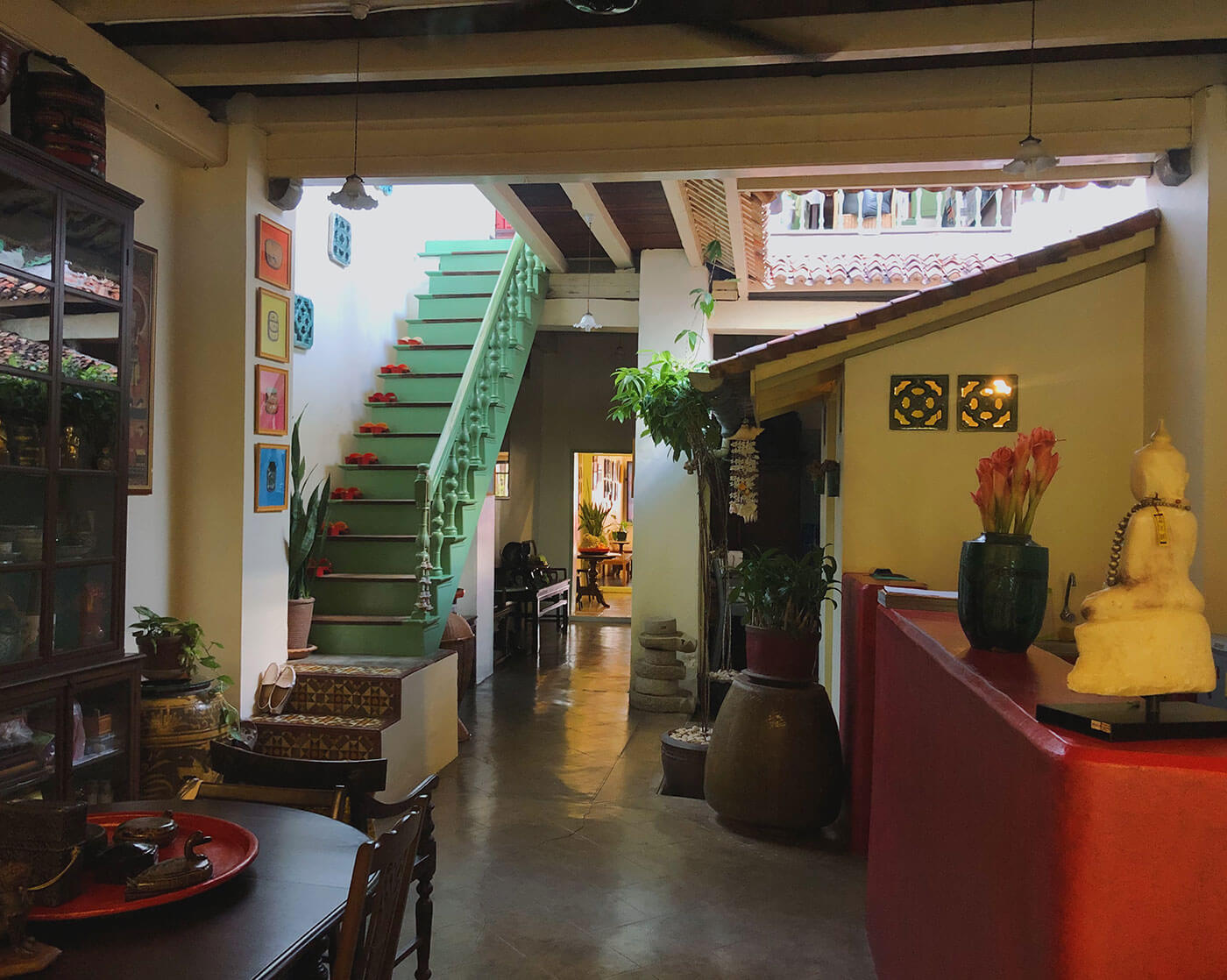 You can learn more about the island's history by visiting these sites in Old Phuket Town:
Thai Hua Museum – Costs 200 Baht to enter. A decent size museum with some explanation on the Baba heritage and Phuket during the tin mining days.
Chinpracha House – Costs 150 Baht to enter. A very nicely preserved Sino-Portuguese house with wooden furniture imported from China reminds me a lot of my grandparents' house. You can explore the first floor.
Phuket Baba & Peranakanittat Museum – Free admission, but a very small museum.
Shrine of The Serene Light – Free admission
3. Find the Beautiful Shop Houses and Murals in Old Town Phuket
Old Phuket town is a small area you can walk around in about an hour, but definitely take it slow and you might just find all the details and hidden gems. I recommend walking down Thalang Road, Phangnga Road, and Soi Romanee for a beautiful photo walk opportunity. It matches up to the vibe you can find in Singapore and Penang.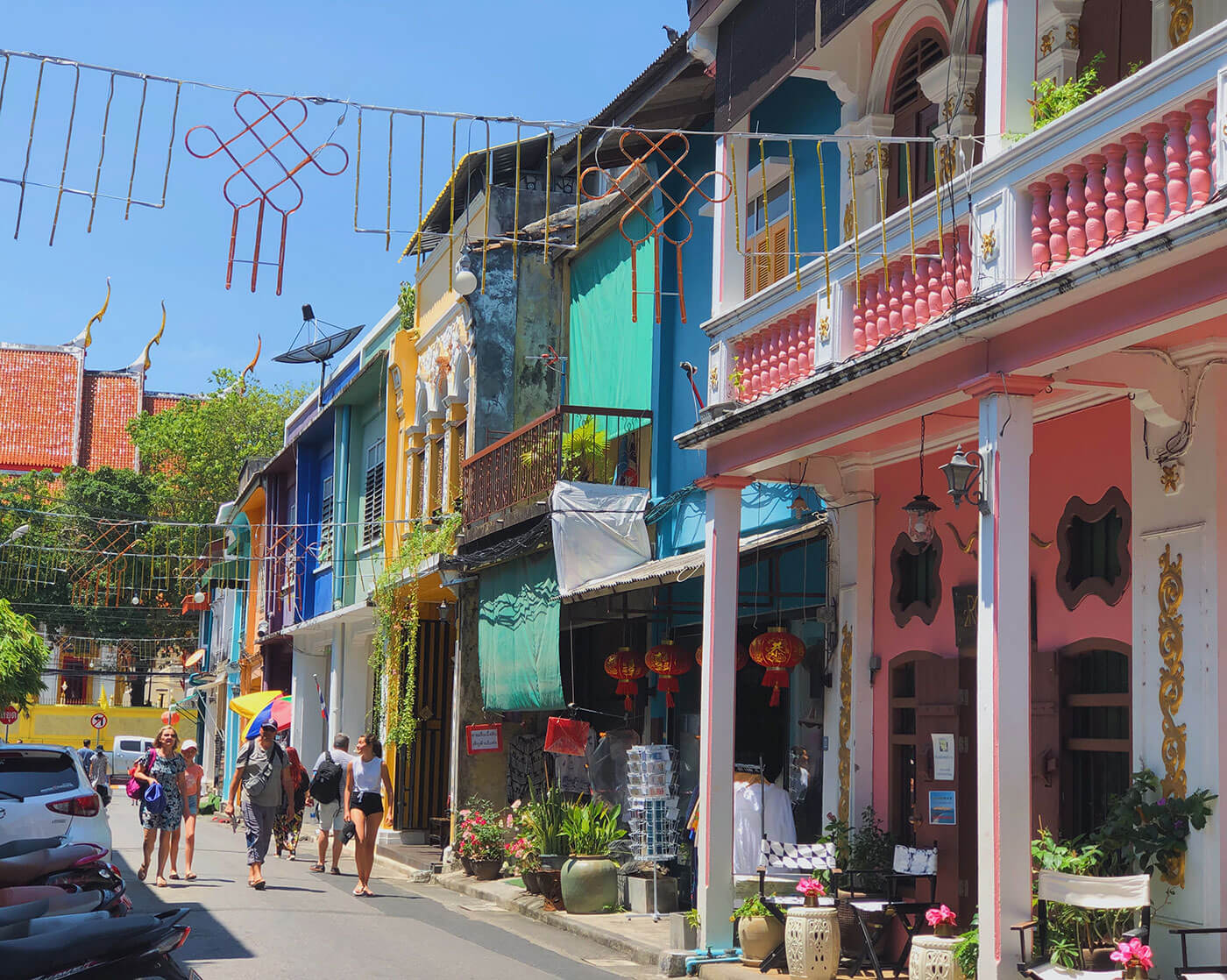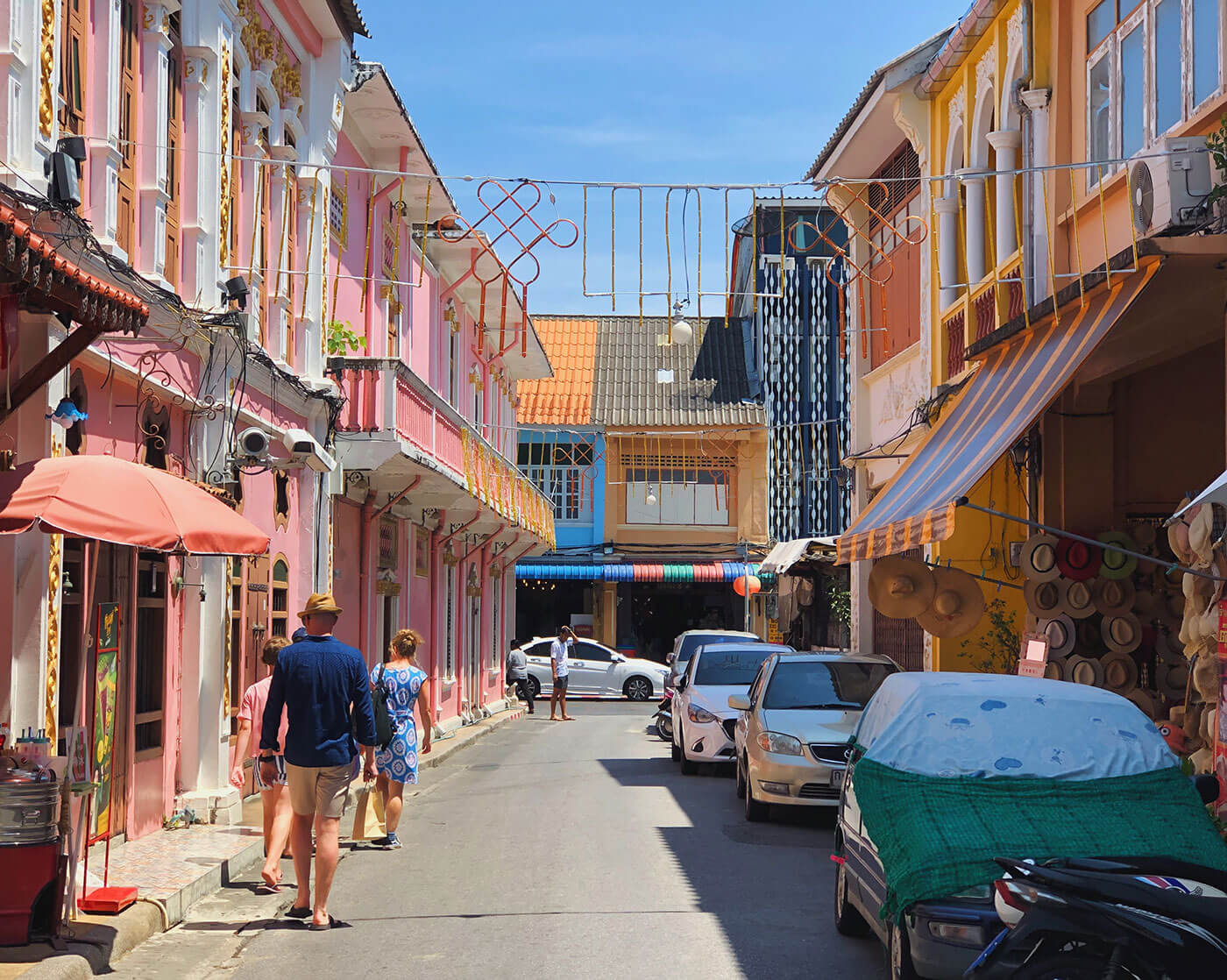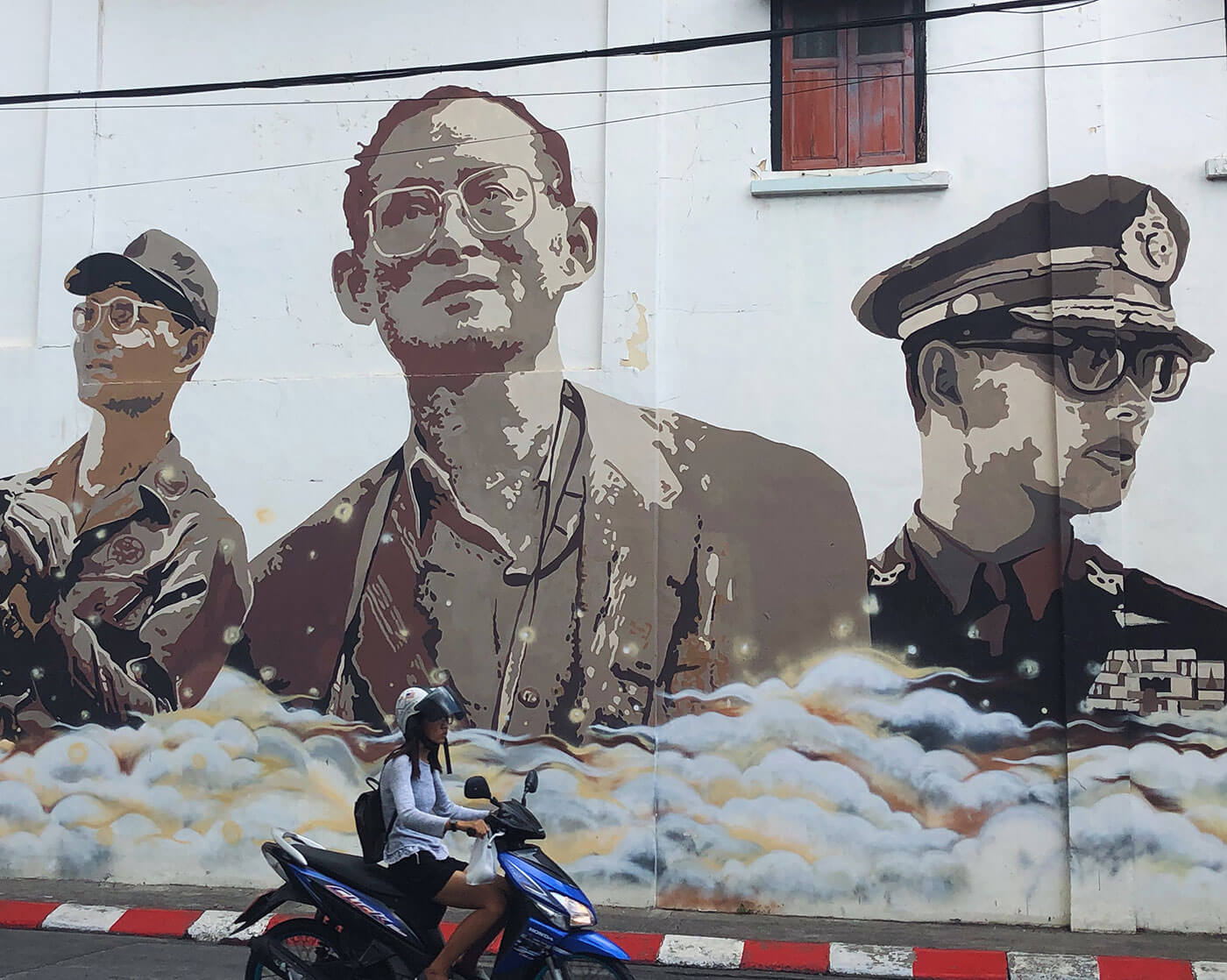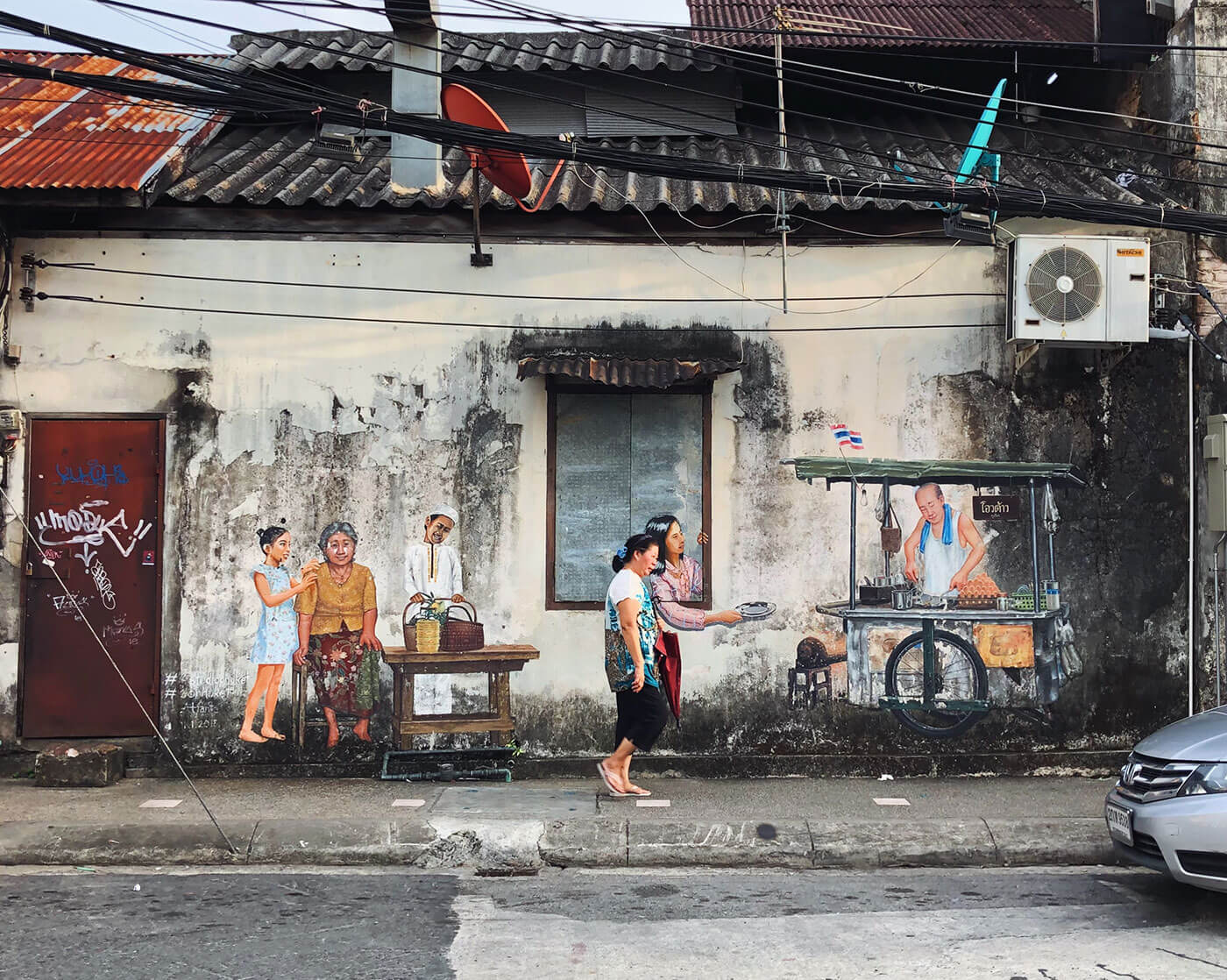 4. Eat Tasty Thai Food
What's a trip to Thailand without eating their amazing food? In Old Phuket Town, aside from the usual Thai dishes, you can also find dishes that exhibit Chinese influences from the Thai Baba heritage.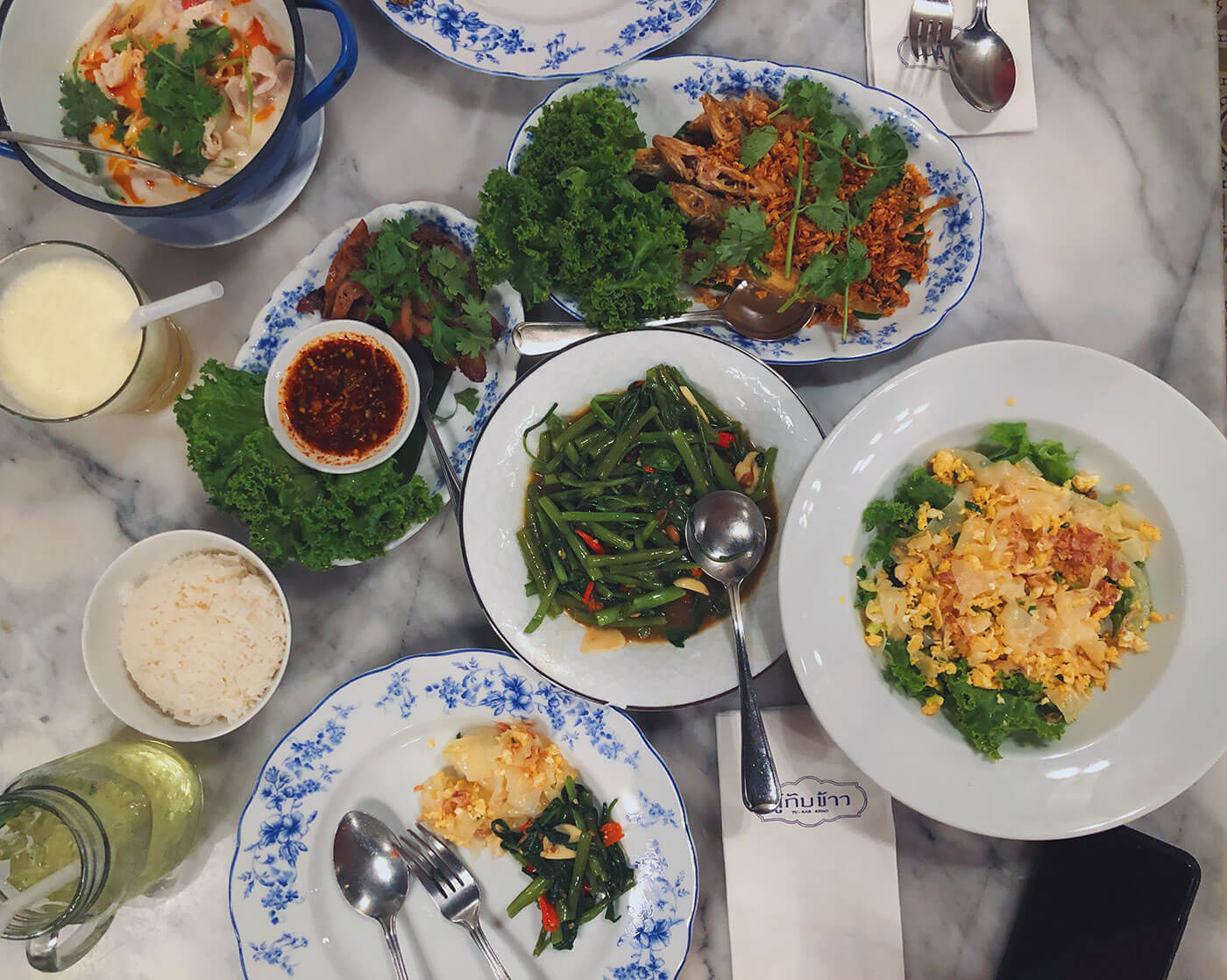 Where to eat in Old Phuket Town
Here are my favorite restaurants in Old Phuket Town:
China Inn – The name is misleading, because this is actually a restaurant, not a hotel! You must try the Braised Pork with Chinese Spices. Their Masaman Curry was also amazing!
Tu Kab Khao Restaurant – This restaurant received Plate Michelin, which rewards a restaurant that simply serves good food. And I agree with them! One of my fav dishes here is THE most simple dish – the wide rice noodle cooked with eggs and chicken, and deep-fried fish with turmeric. Reminds me of my mom's home cooking!
One Chun – A simple, cozy, and very authentic Thai restaurant. Famous for their crab dishes, especially the crab yellow curry with rice noodles. Comes with a lot of fresh crab meat for 370 Baht.
Four Praya Chicken Rice Street Food – This unassuming street food stall pops up on the corner of Yaowarat Road and Phang Nga Road every afternoon around 4-5 pm and runs late at night past 9 pm. For 60 Baht, you can choose to get pork roast rice, chicken rice, crispy pork rice, or a mix of all three. It's similar to the roast meat and Hainanese chicken rice dish you can get in Singapore, but the broth is spiced with a unique Thai touch – a hint of lemongrass flavor!
5. Go Cafe Hopping
There is definitely a thriving cafe scene in Old Phuket Town. You can find them in all of the major streets, and they are never full (for some reason) so you'll always find a table.
Best part? Each cafe is equipped with 5G wi-fi, so you can totally chill with your laptop without feeling guilty should you want to. I definitely did a lot of this (and wrote parts of this post in said cafes) when the weather is too hot to be walking around outside.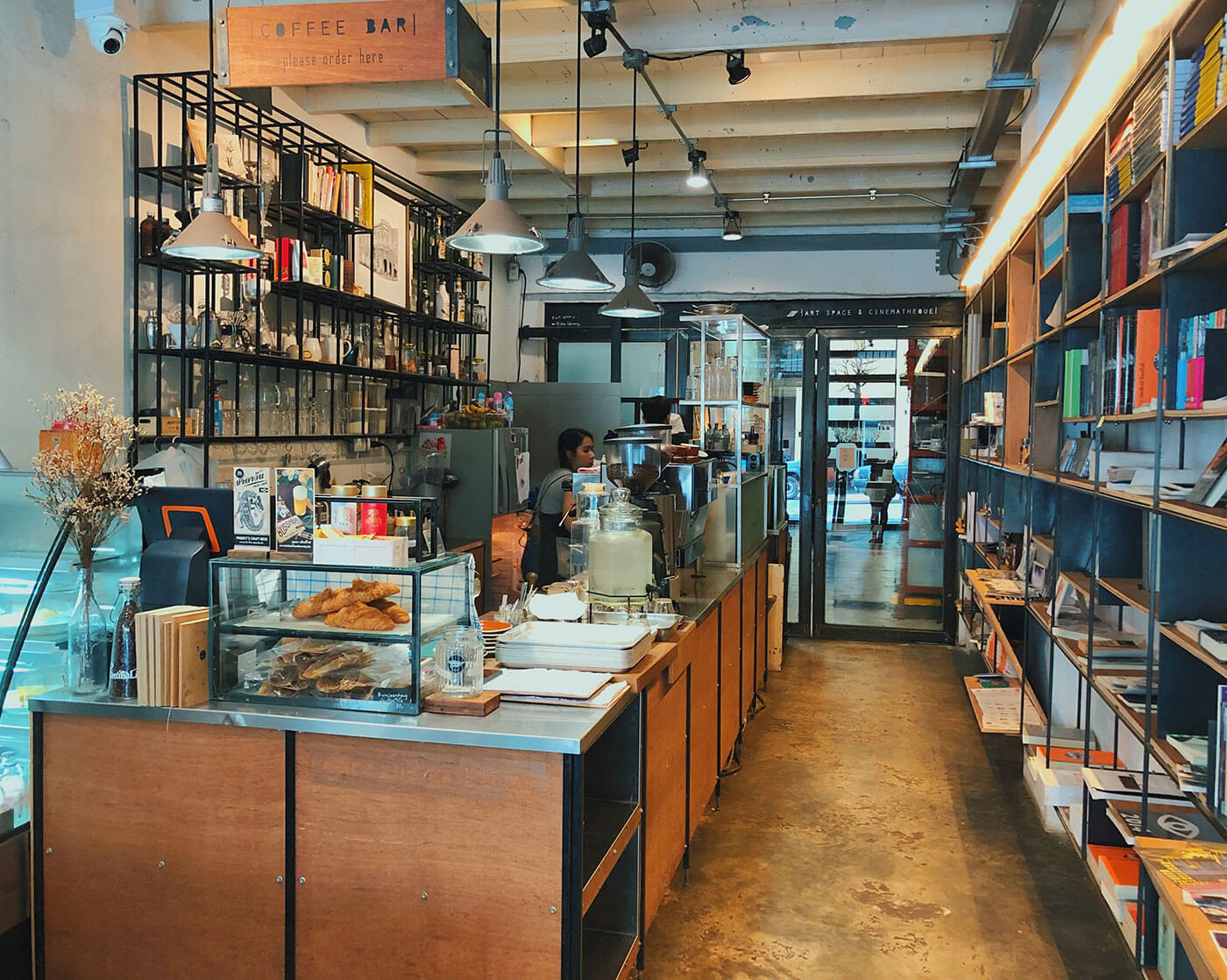 My favorite cafes in Old Phuket Town are:
Bookhemian – Super cute trendy cafe, focused on art and photography books. There is a lot of space out in the back too.
Chino Cafe – Small cafe, but decent food and very nice staff
Gallery Cafe – They serve a good selection of international breakfast here. You know, the ones with avocadoes and eggs and such. Great space to park yourself for a while too.
Old Phuket Coffee Station – A quaint-looking coffee shop at the corner of Thalang Road. You won't miss it with their display of vintage radios on the wall.
6. Shop Vintage and Local Artist Creations
While walking around the Old Phuket Town area, you won't be short of options for shopping. There are plenty of second-hand books, traditional ceramics shops, Batik shops, and locally-made jewelry, just to name a few.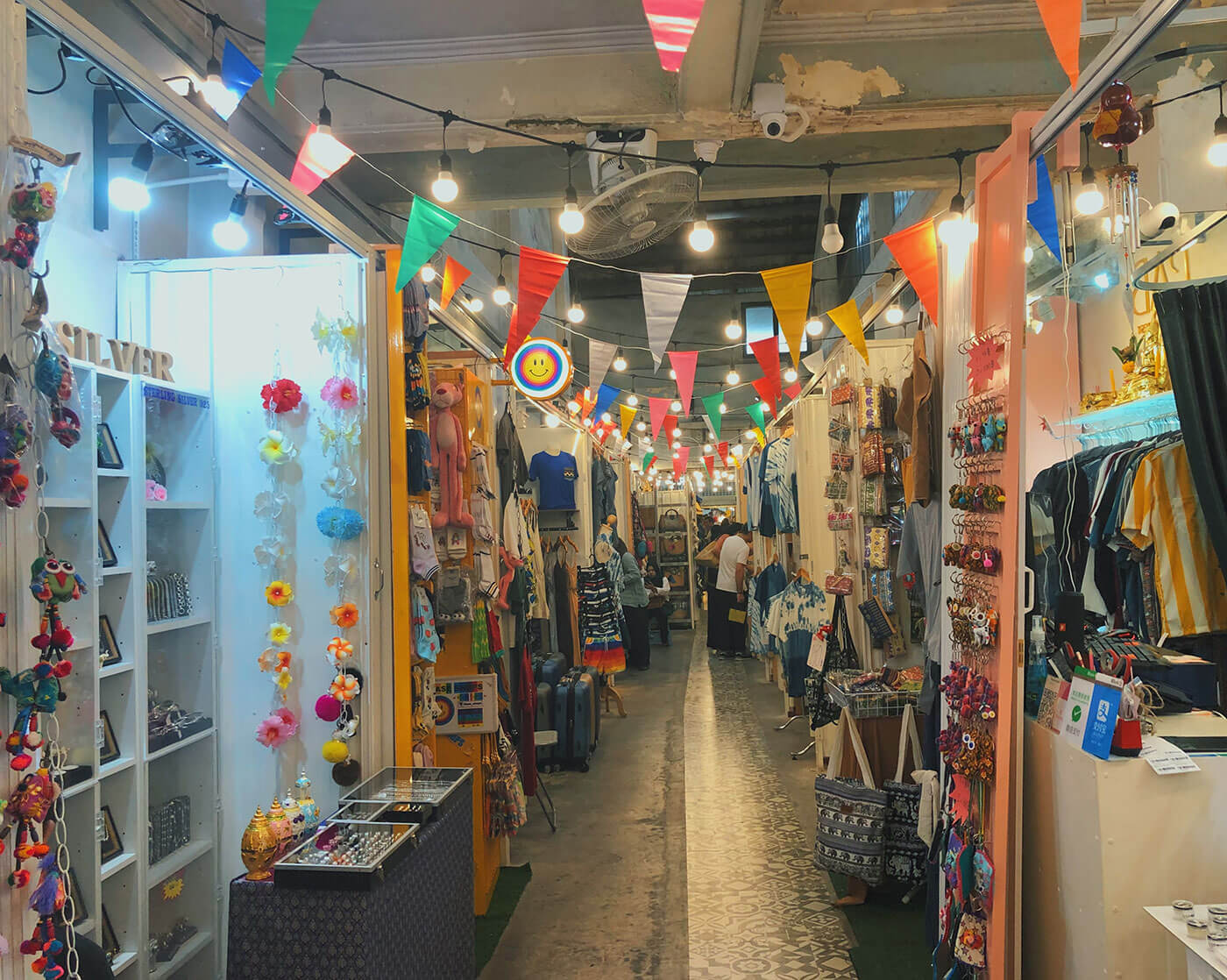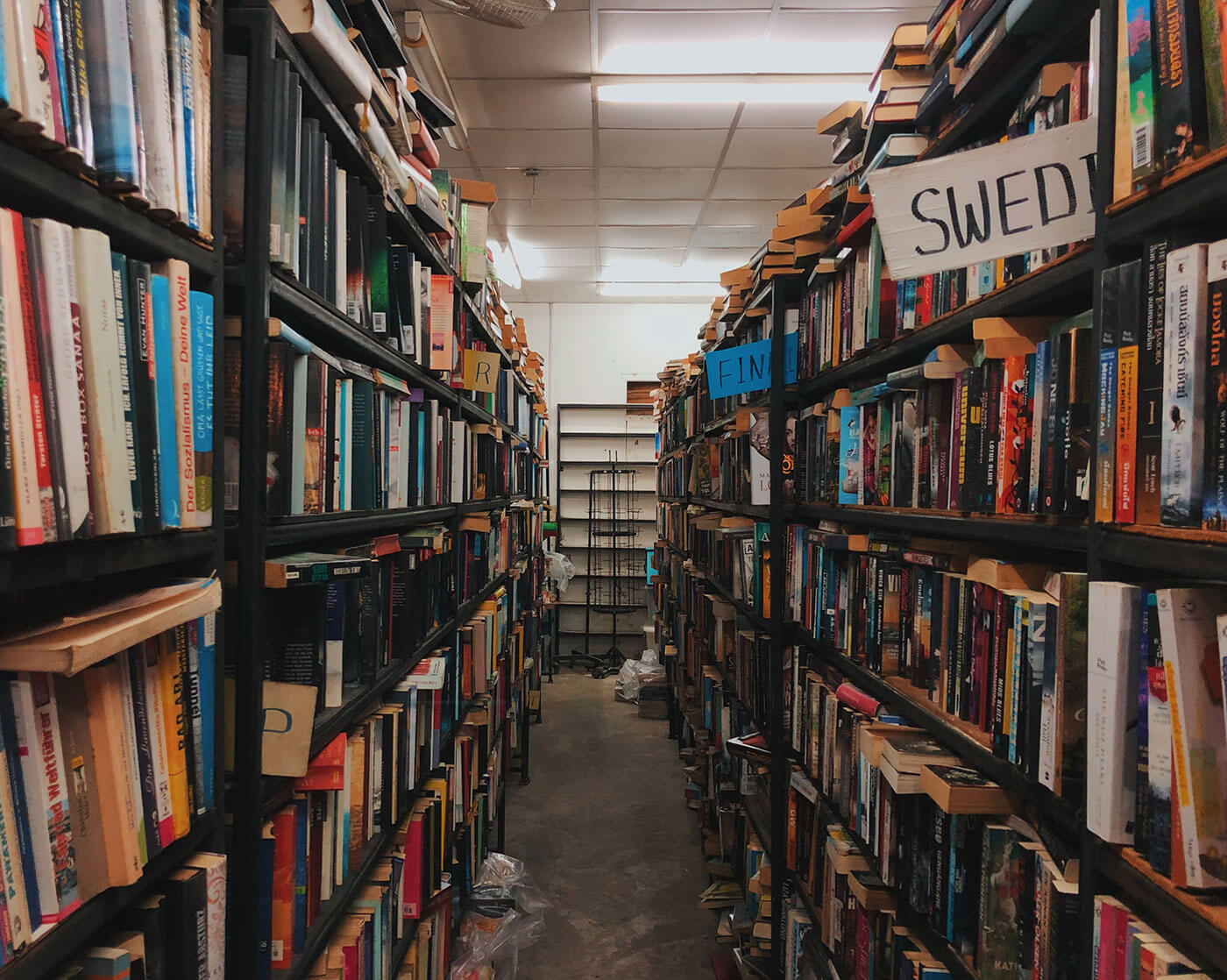 Aside from the shops on the main street, I recommend stopping by the following places:
Chim Jae Walking Street
Phuket Weekend Market
7. Relax with a Thai Massage
A stop at Kim's Massage is a must while in Old Phuket Town, especially after a tiring day of exploring. Their usual 1 hour Thai Massage runs for 300 Baht, but there are 1.5 to 2-hour options, as well as spa packages like body scrub and facial. I got the Foot & Face package which runs for 2 hours and consists of a honey cucumber facial (great for sunburn they say) followed by a foot, hand, and shoulder massage. It was glorious.
Another thing I loved is the decor of the place. The black and white with hints of gold just look so trendy and the addition of a naturally-lit green garden in the middle of the space is very calming.
I went back pretty much every day that I stayed here.
8. Nightlife at Old Phuket Town
Once the sun sets at Old Phuket Town, it is undoubtedly way quieter than the bays on the west side of the island. You won't find pumping dance music, but you can find some chill cocktail bars and live bands in a few places, mostly frequented by locals.
So what do you think…? Will you be making a stop at Old Phuket Town when you're on the island? Let me know in the comment below!
No time to spare? If you can't stay overnight in Old Phuket Time, but still have a free half day, you can go on this Phuket Town Heritage Walk Tour. If you are checking out more of Phuket, check out my Things to do in Phuket blog post!