Having a child changes the way I approach travel. I'm always on the lookout for quick getaways we can do over a weekend from Singapore. Anything to minimize travel logistics with a toddler!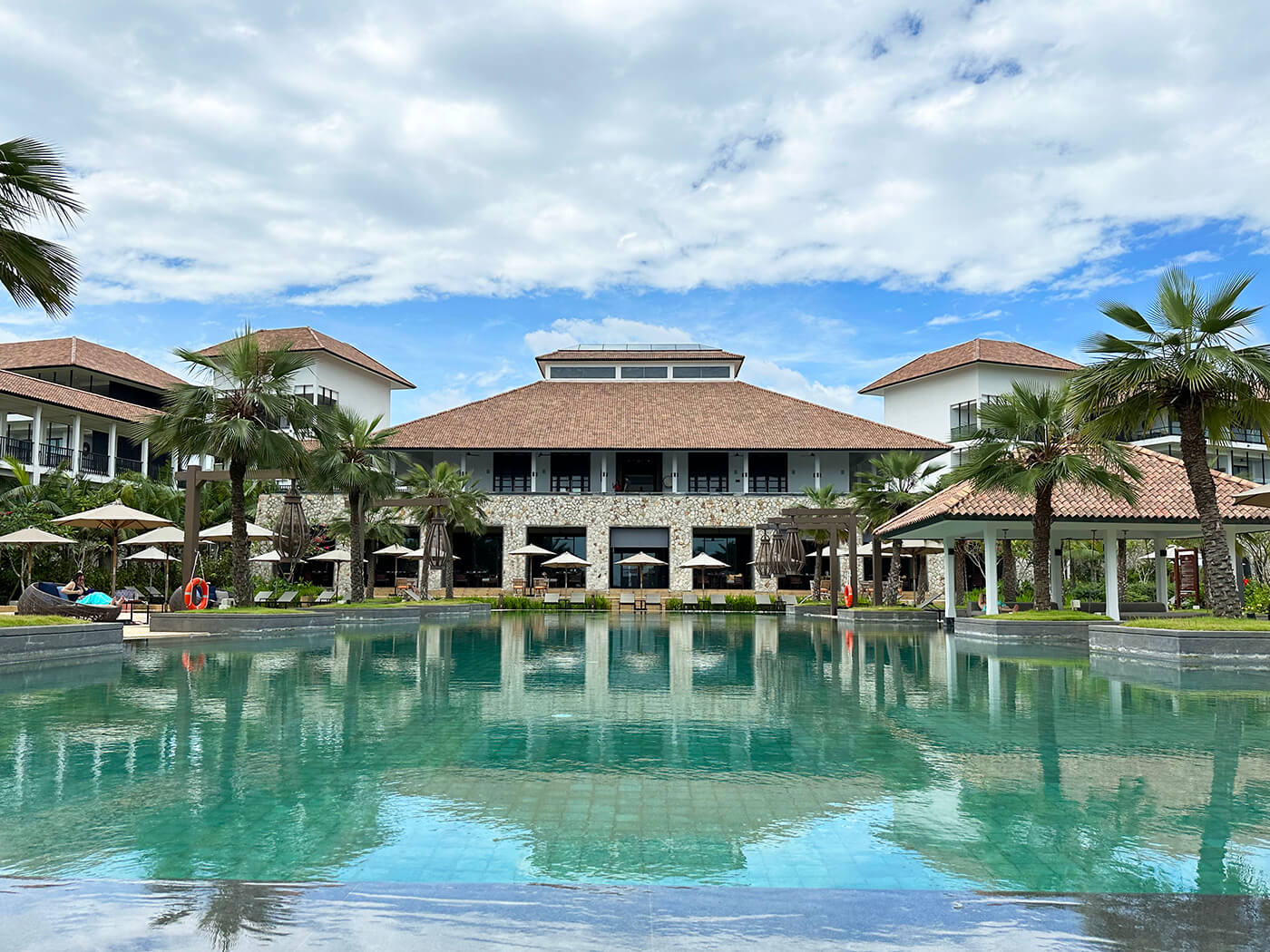 This was not my first time in Desaru. I visited Desaru in 2010 before Desaru Coast was built. Back then, there wasn't much to do in Desaru and the hotels were rather dated, so I never thought about going back there for another visit. However, when I found out there is a new resort town in Desaru called Desaru Coast, I immediately jumped on the chance to visit again!
💡 If you're curious about Desaru Coast and what you can do there, please visit my complete Desaru Travel Guide
I learned that Desaru Coast has four 5-star resorts. Out of those, Anantara Desaru Coast Resort is the one that looked the best for us, so we booked a room there. Read on to find out how our stay went and what I thought about the resort!
Booking Anantara Desaru Coast Resort
Much like everything else in South East Asia, the pattern I follow when booking accommodation in this region is to alternate among the following websites and see which one is cheaper for your date of travel: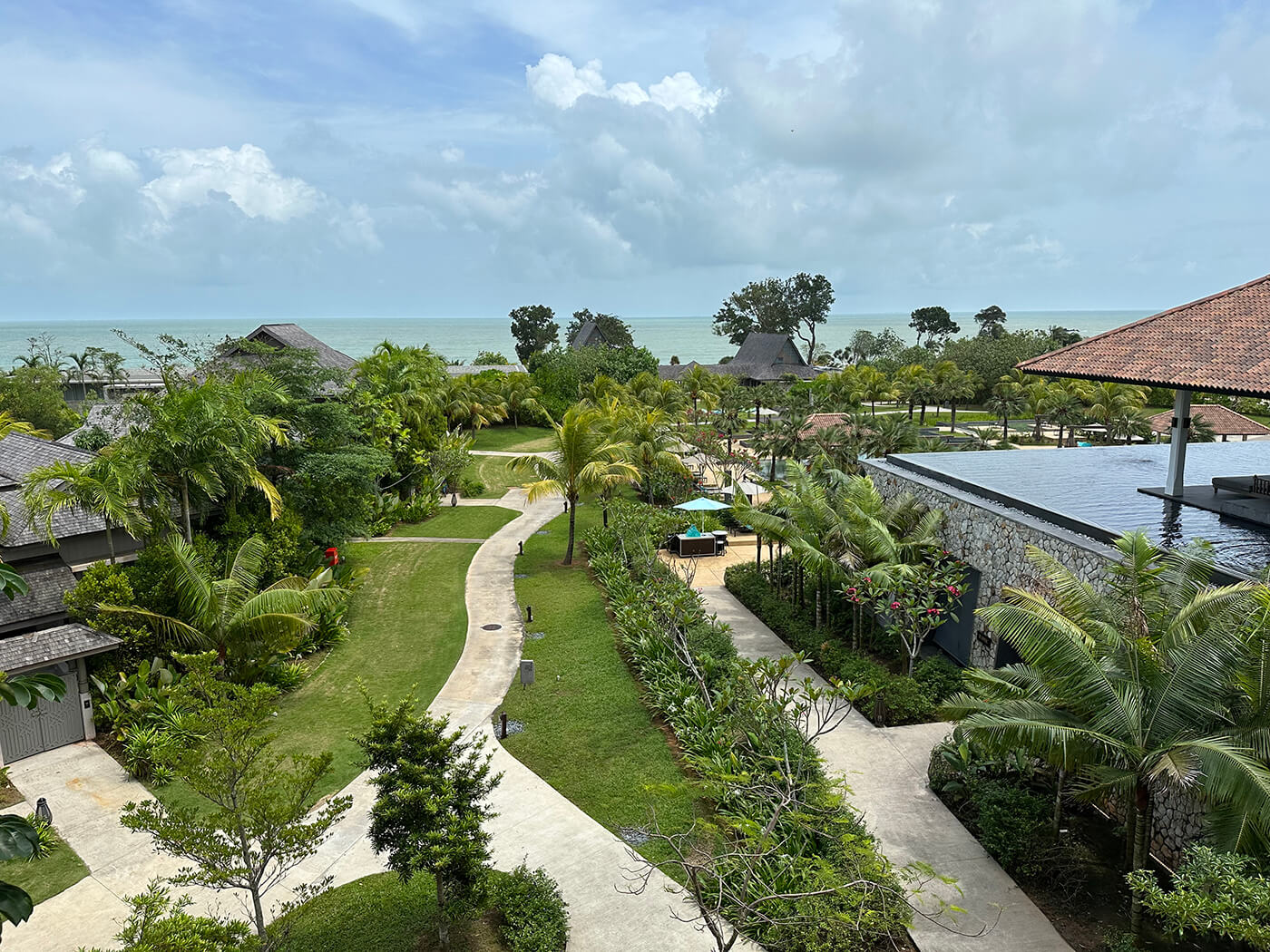 Getting to Anantara Desaru Coast Resort from Singapore
Generally, the most popular way to get to Desaru from Singapore is by private car or ferry. It takes about 2-3 hours each way, very easy and convenient from Singapore.
I have written extensively about ways to get to Desaru in my Desaru travel guide, please check it out!
Checking in to Anantara Desaru Coast Resort
We arrived very early at 10 am on a Friday at Anantara resort. Despite this, check-in was very easy. Upon arrival, we were served cold towels, tea, and some snacks while completing the check-in procedure. My credit card info was taken for a 1,000 MYR deposit, which will be returned at the end of the stay.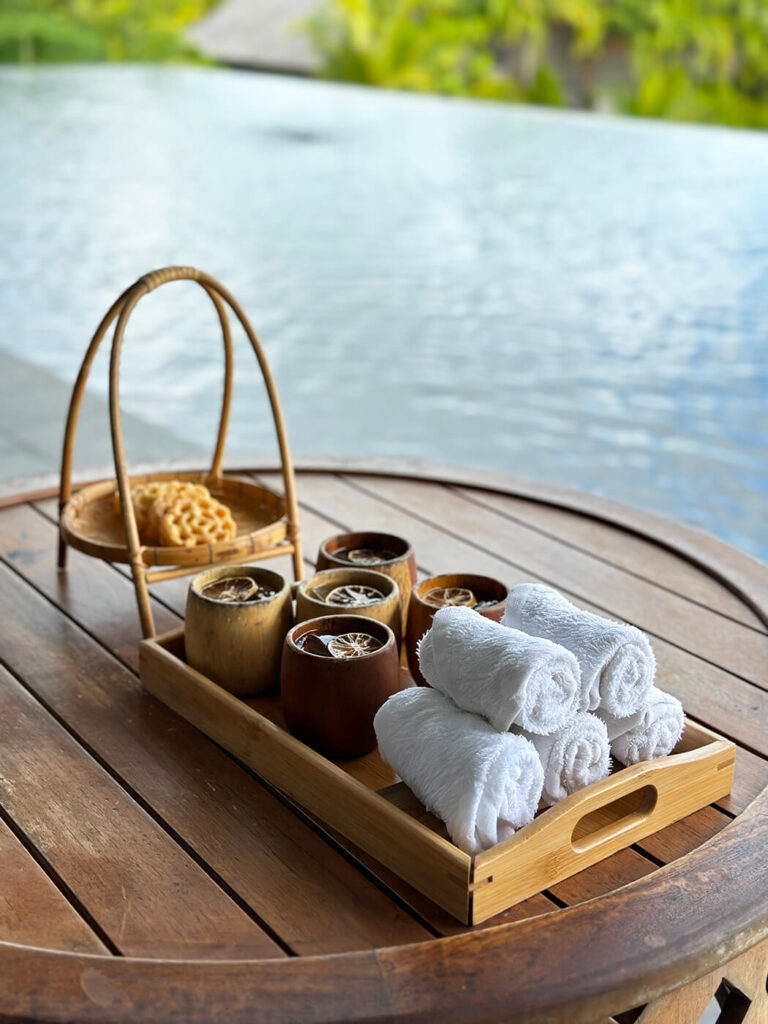 We were advised to go to the beach pool to kill time before our room was ready. As per typical hotel standard, the room would normally be ready at 3 pm. However, our room keys were actually given to us shortly after, by noon!
We were traveling as a group of two families and requested a room next to each other. Not only did they manage to get us the rooms as requested, but they also upgraded one of us to the Corner room (both of us had booked the Deluxe Sea View room)
Deluxe Sea View Corner Room at the Anantara Desaru Coast Resort
We were the lucky family who got upgraded to the corner room. Here are some pictures of the corner room, with large windows and plenty of natural sunlight coming in.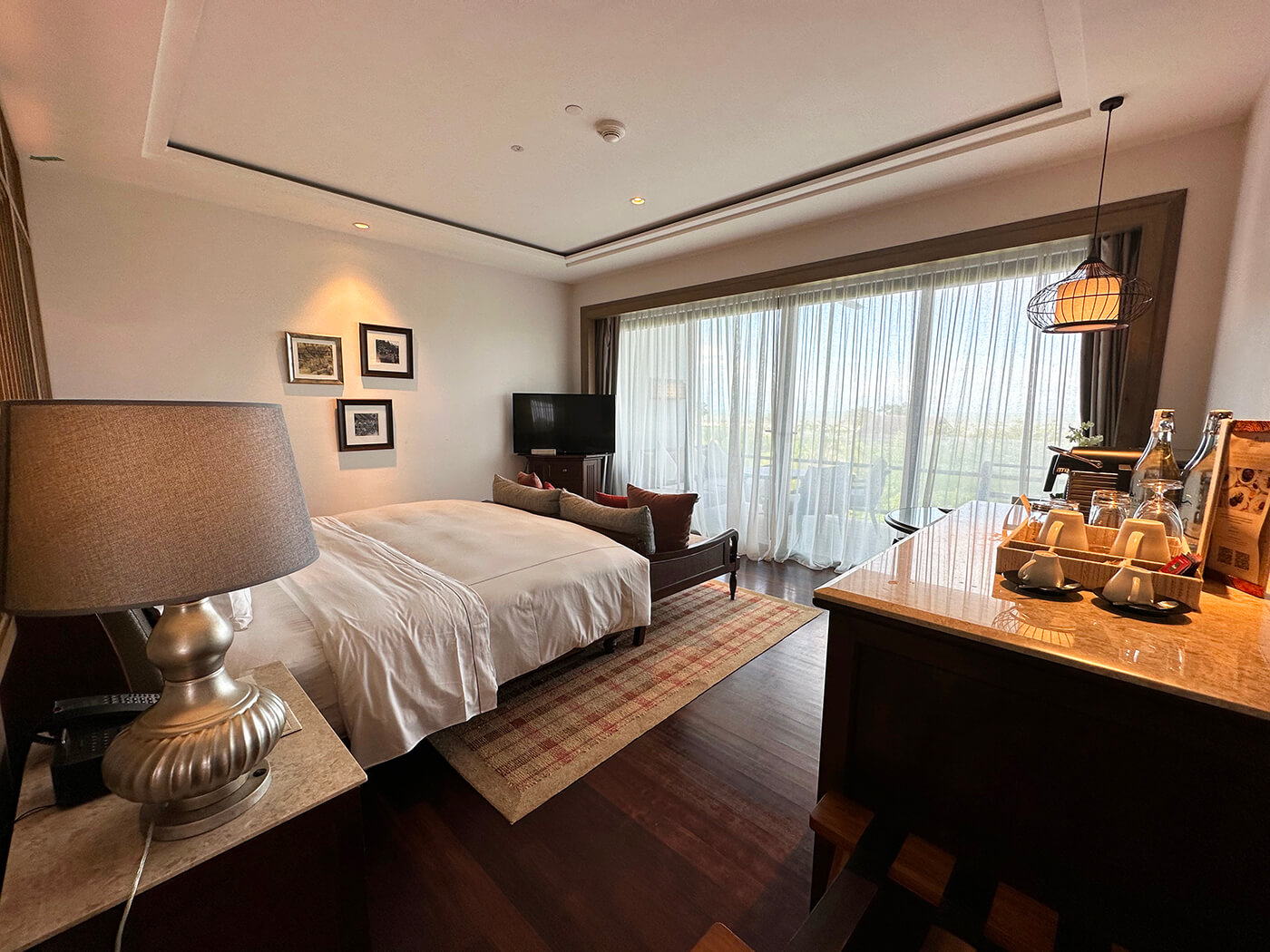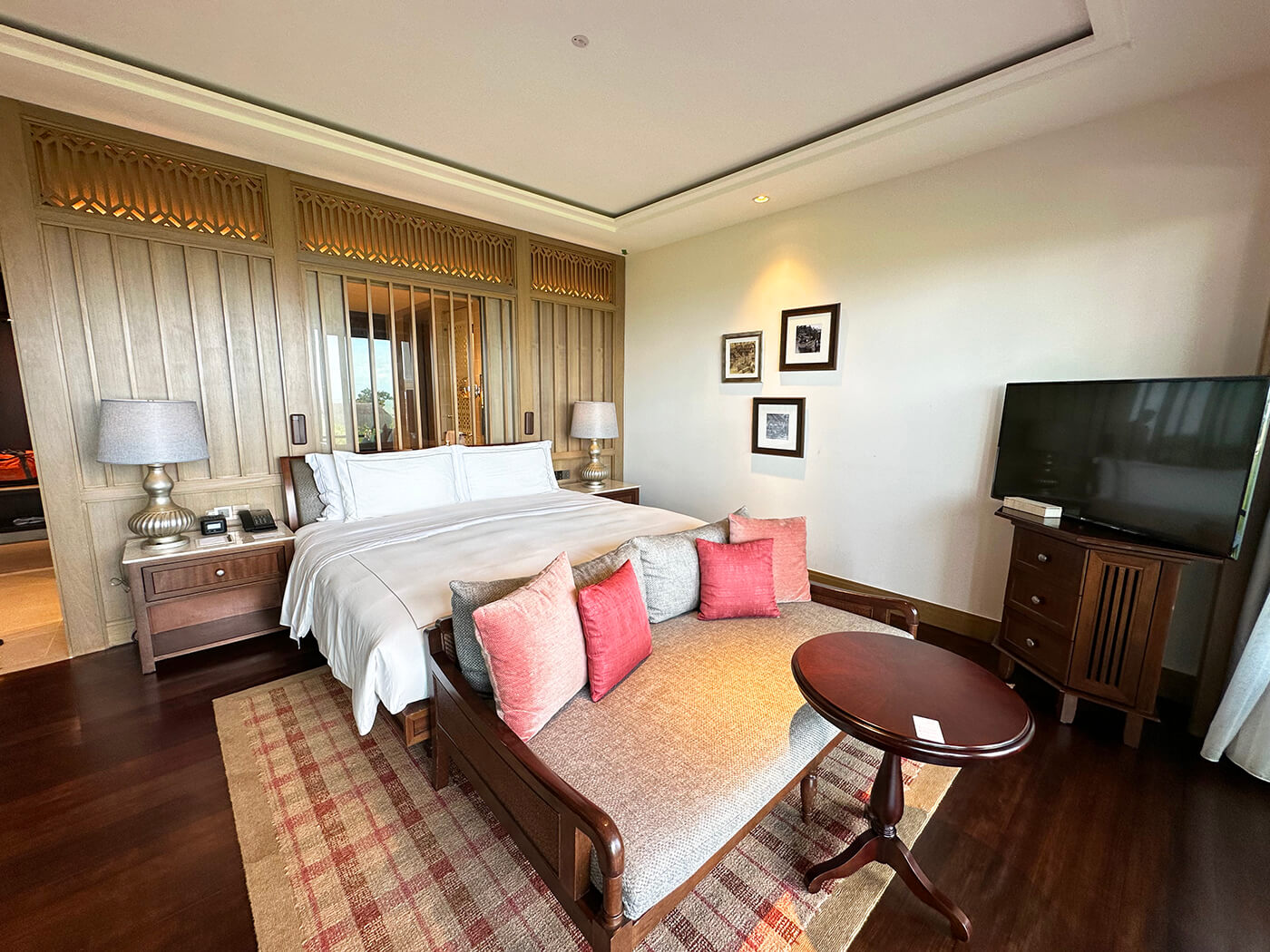 Although the room is dubbed the sea view room, there is only a little bit of the ocean you can actually see from the view if you are on the second floor. I think it would be more visible if you're lucky to get rooms on the third floor, but I honestly didn't mind it.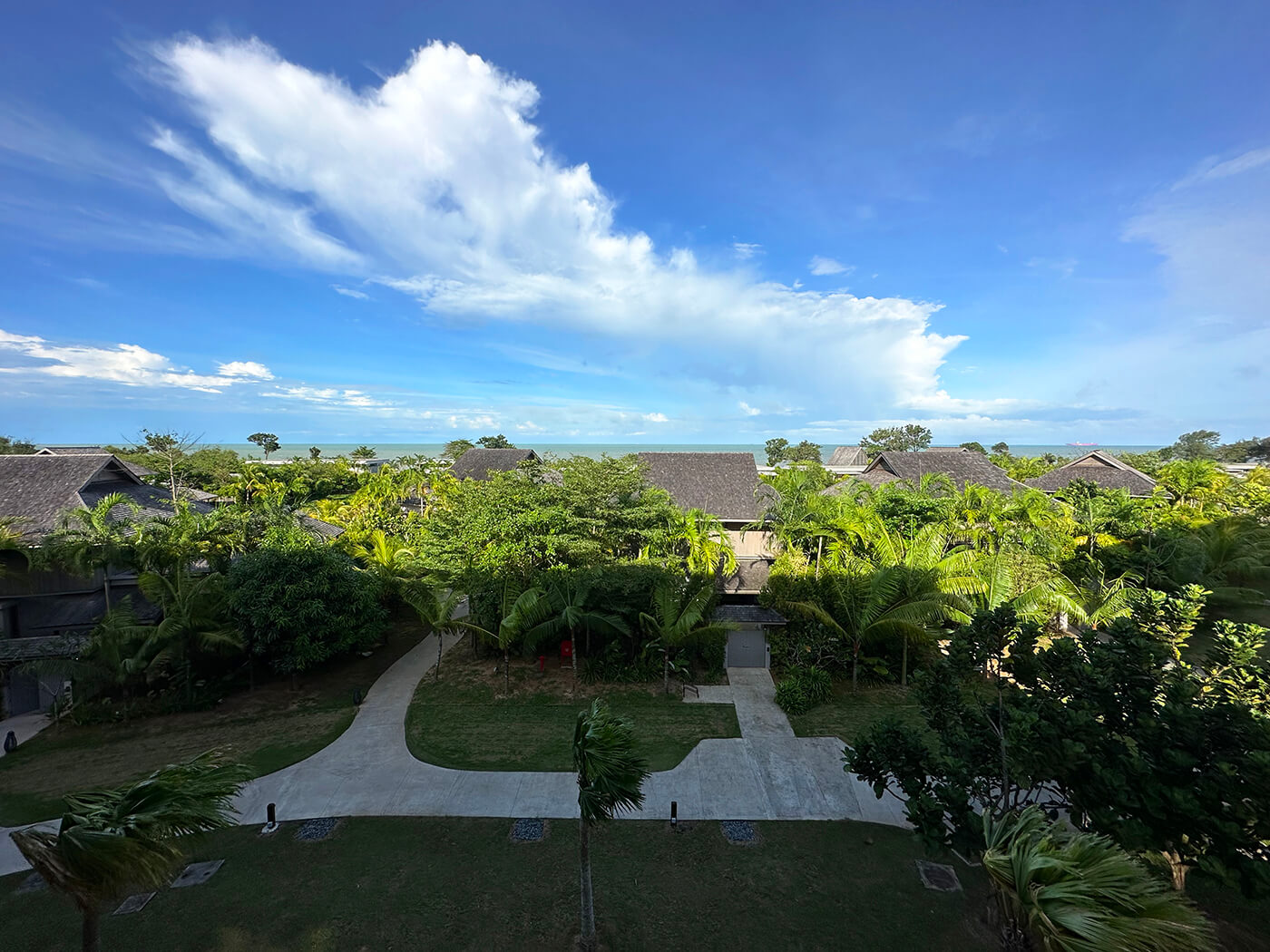 What really surprised me about this room is actually the spacious bathroom. The bathroom is about as big as the bedroom area itself. There is a safe, luggage shelves, a toilet, a shower, and a big bathtub. I loved it! This is where we put most of our luggage so that it does not clutter the bedroom space.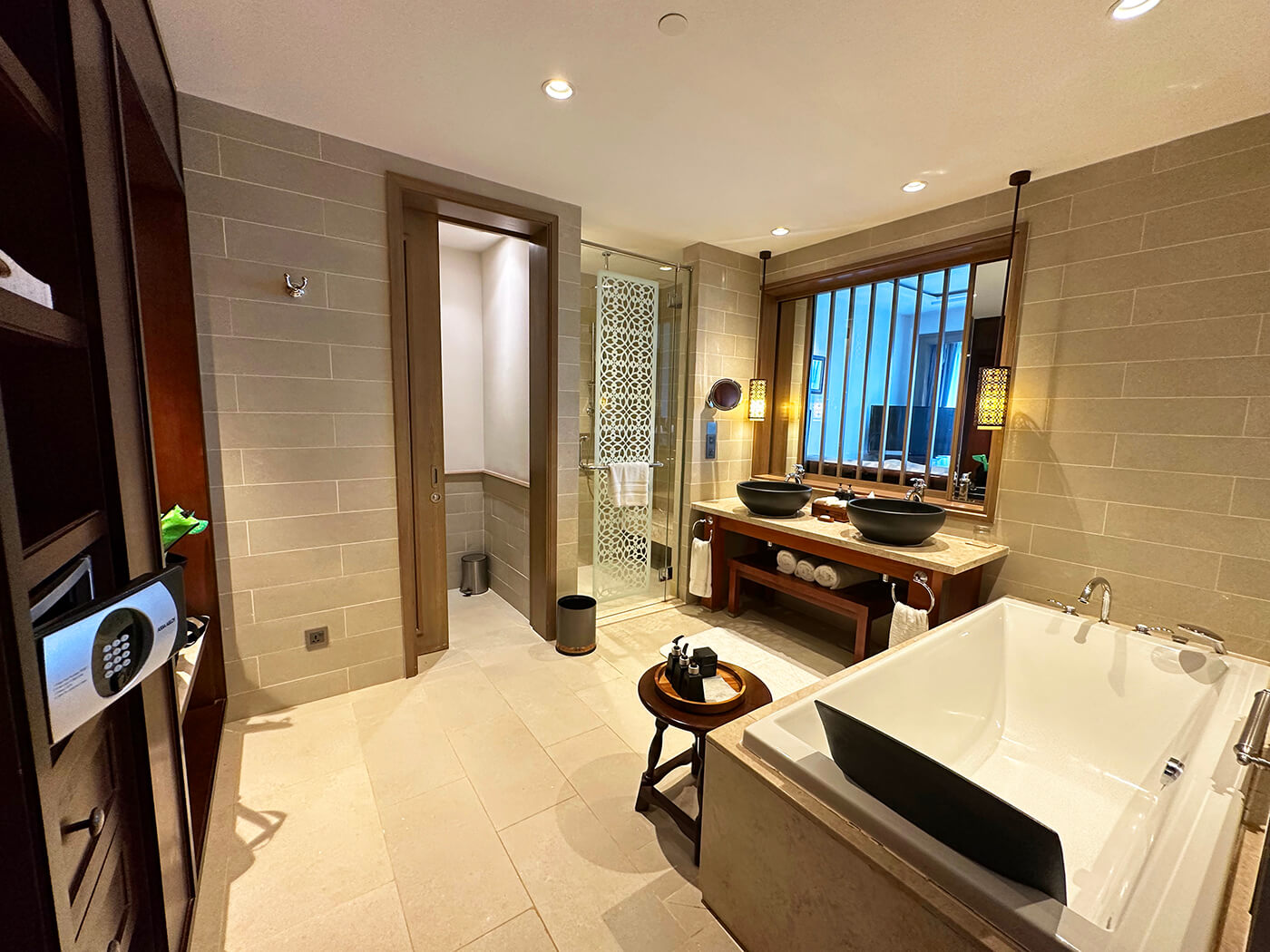 The mirror above the sink is a sliding mirror that can be opened and closed, which allows natural light to come into the bathroom to your preference! I thought this was super neat.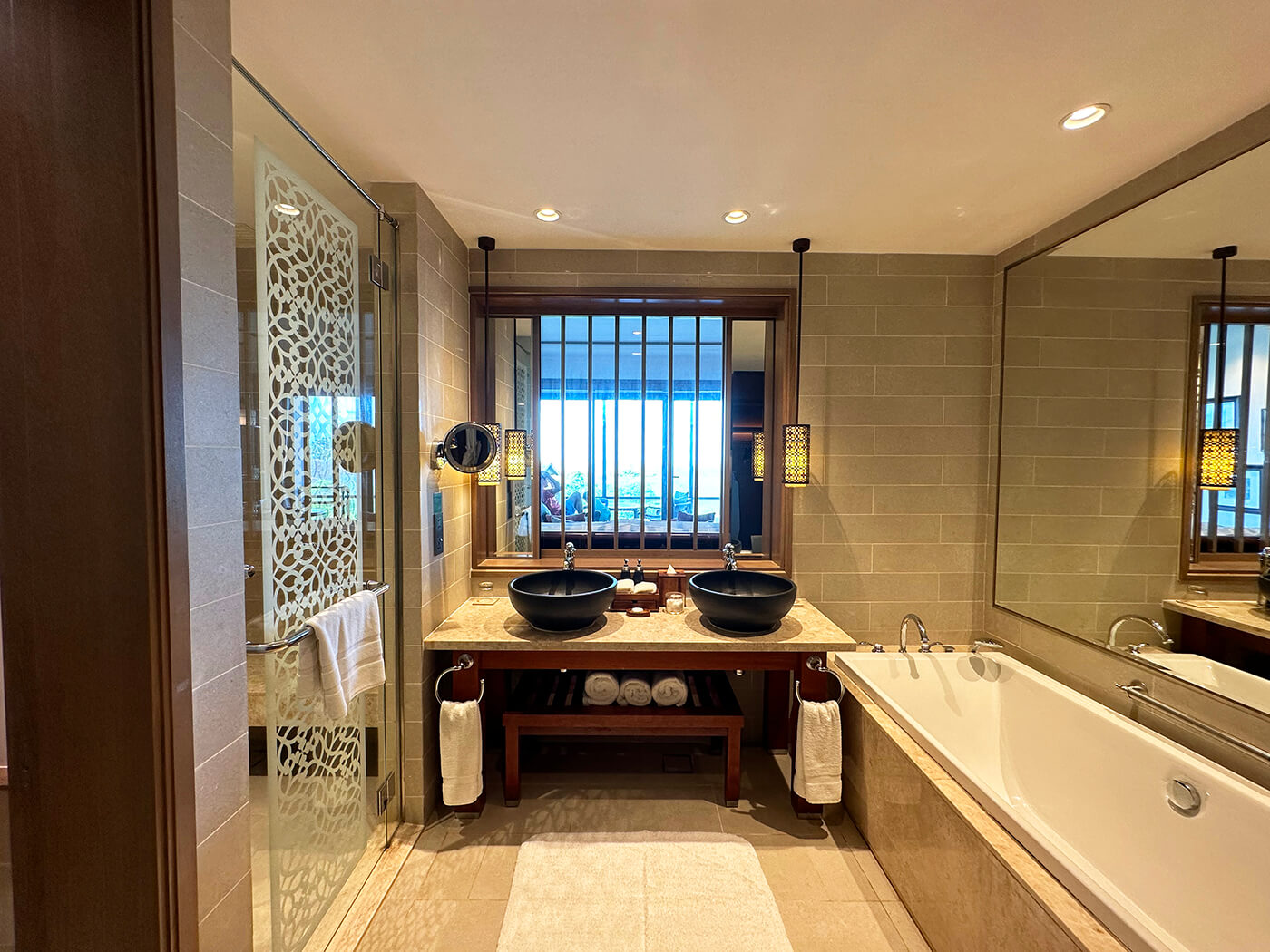 As for amenities in the room, it has the usual – a mini bar, a mini Nespresso machine, and a generous amount of bottled water.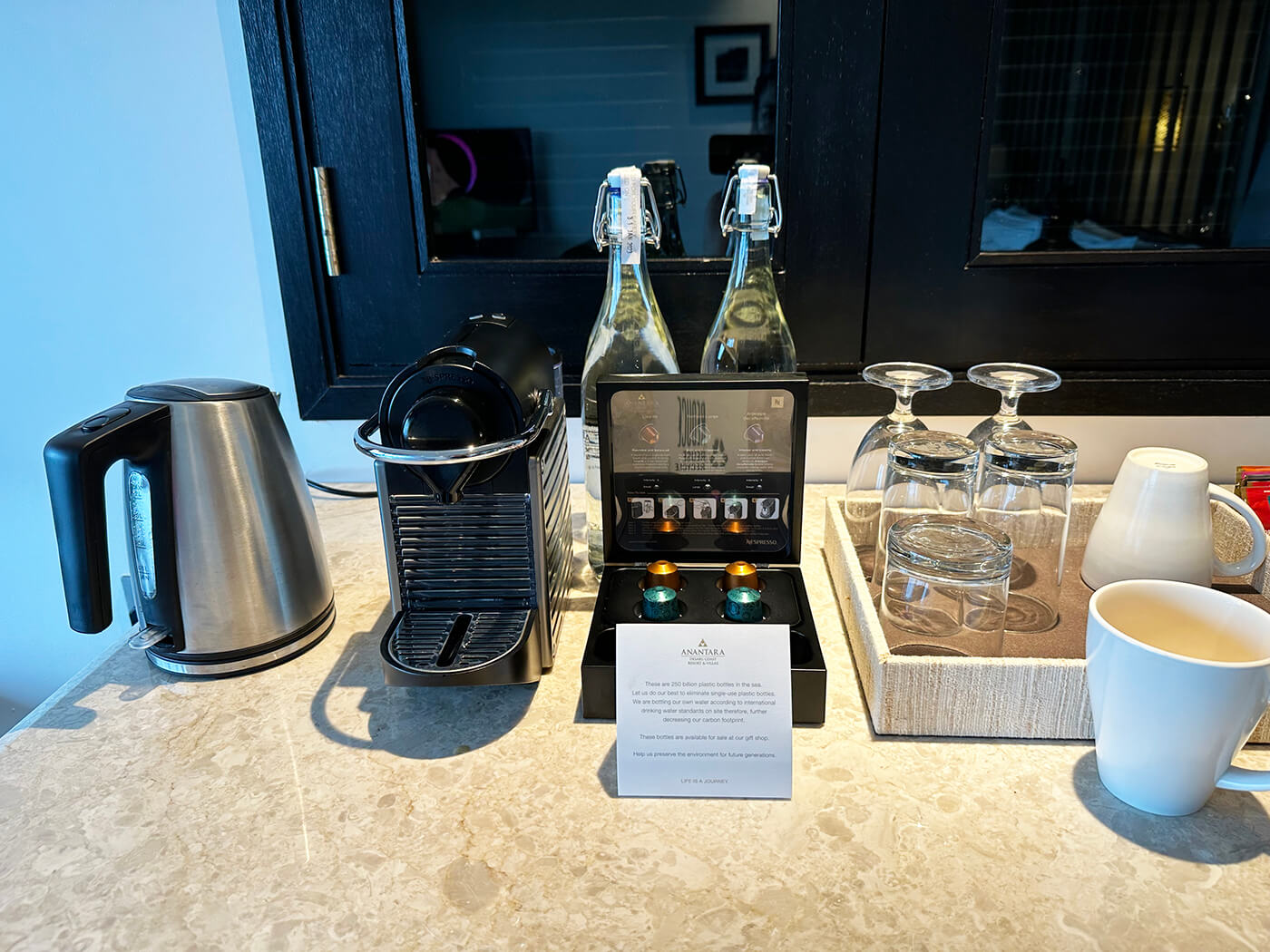 Our friends were in the non-corner sea view room next to us, we were able to compare the small but noticeable difference between the two rooms:
Foyer and extra space – In the corner room, there is a foyer that serves as an entrance to the room. This gives a little extra space to the bathroom and the room itself.
Large Balcony – On the outside of the room, the balcony is larger and wraps around the entire side of the room. The balcony can be entered without going through the room.
Natural Light – Because the balcony is bigger, there is no wall on one of the sides of the balcony which lets more natural light into the room. This, I feel, made a huge difference to how the room looked during the day.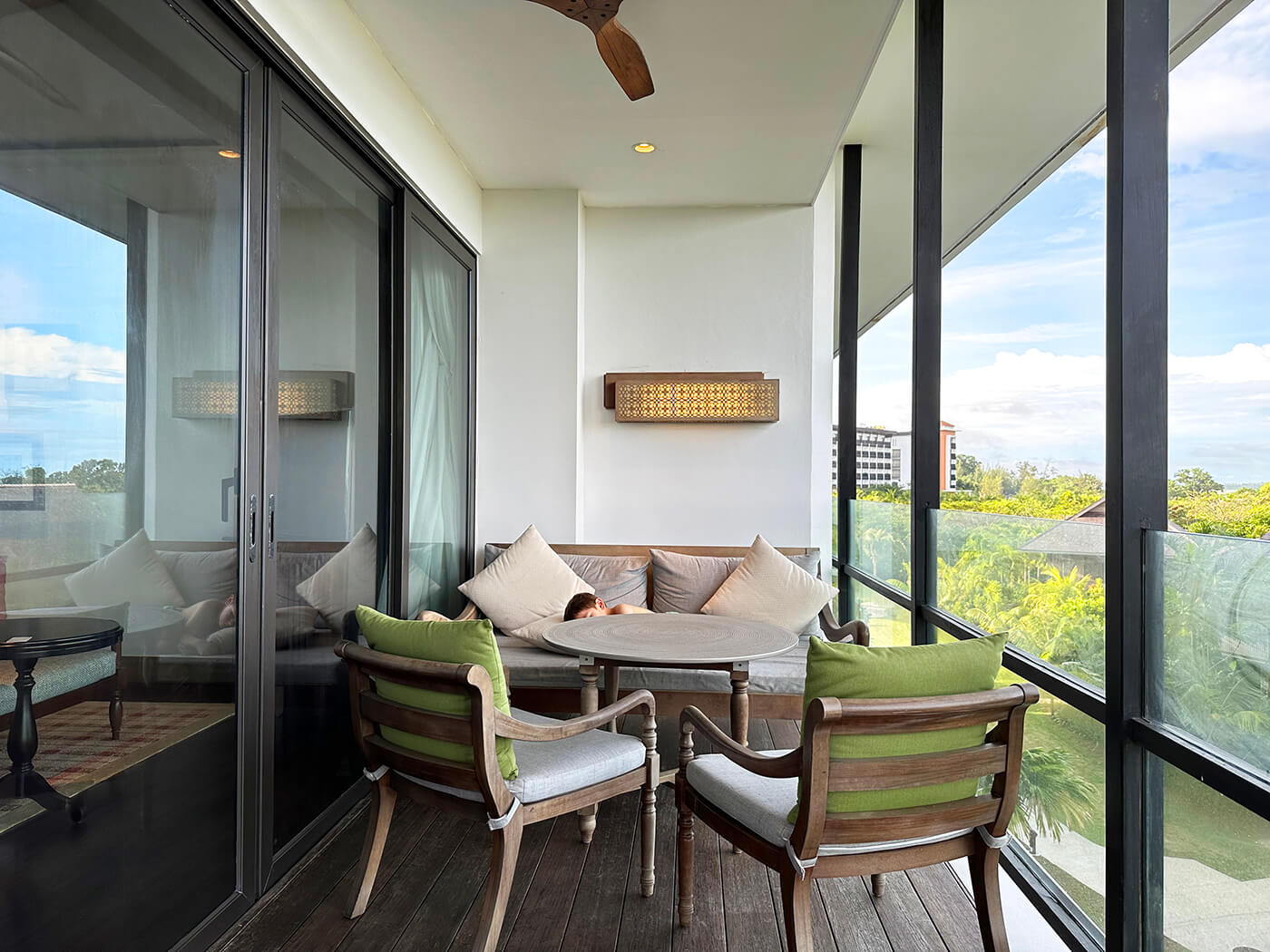 But if you ask me whether the corner room is worth the extra money, I'm ambivalent about it. On one hand, while the extra square footage makes the room feel bigger, it does not actually add too much functionality. If I hadn't seen the corner room, would have been perfectly happy with the non-corner room.
On the other hand, if the price difference between the corner and non-corner rooms were much, then I would consider getting the corner room. I guess, if you plan to spend a lot of your time in the room, it might be worth it – but why would you when there are amazing pools and beach bars in the resort?!
Service at Anantara Desaru Coast Resort
I was very happy with the service when we were staying at the resort! A few things to note:
Baby Cot – we were traveling with an infant, and they provided a large baby cot that you can fit on the side of the bed
Taxi to town – we realized we forgot some things (baby swimsuit) and we were already in the resort, but they were able to provide us transport for a reasonable price (30 MYR for a 12km round trip)
Our sink was slow to drain, but one call to the front desk and engineering showed up 10 minutes later to sort it out.
Surprise snacks! Sometimes we would be lounging around and the staff would bring small snacks for us, free of charge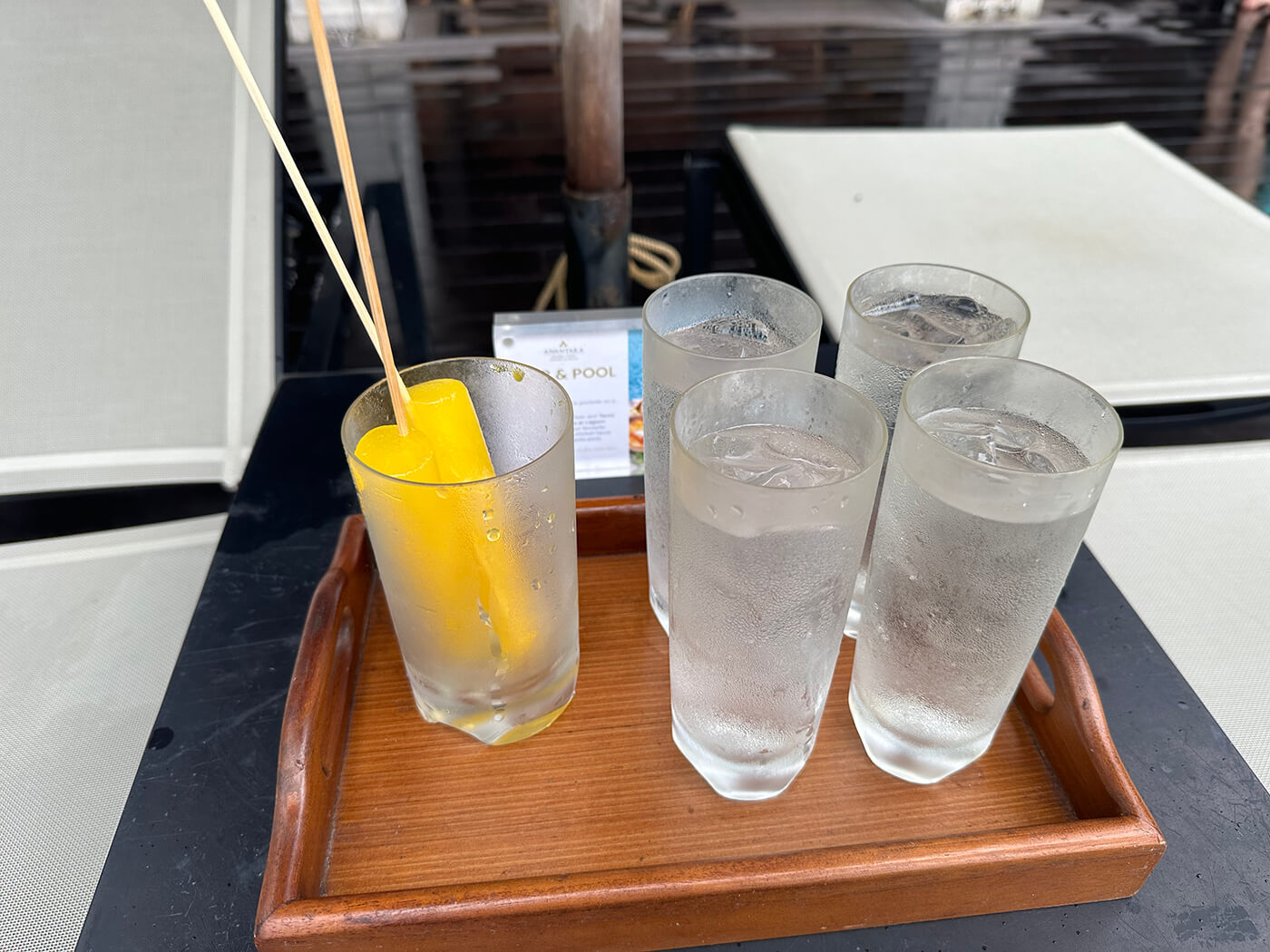 Food Options at Anantara Desaru Coast Resort
Turmeric Restaurant – This is the main restaurant of Anantara Desaru Coast Resort. This is also where you would be having your breakfast. We also had dinner here, and happy to report the food was really good and reasonably priced. Mains range from 75-100 MYR.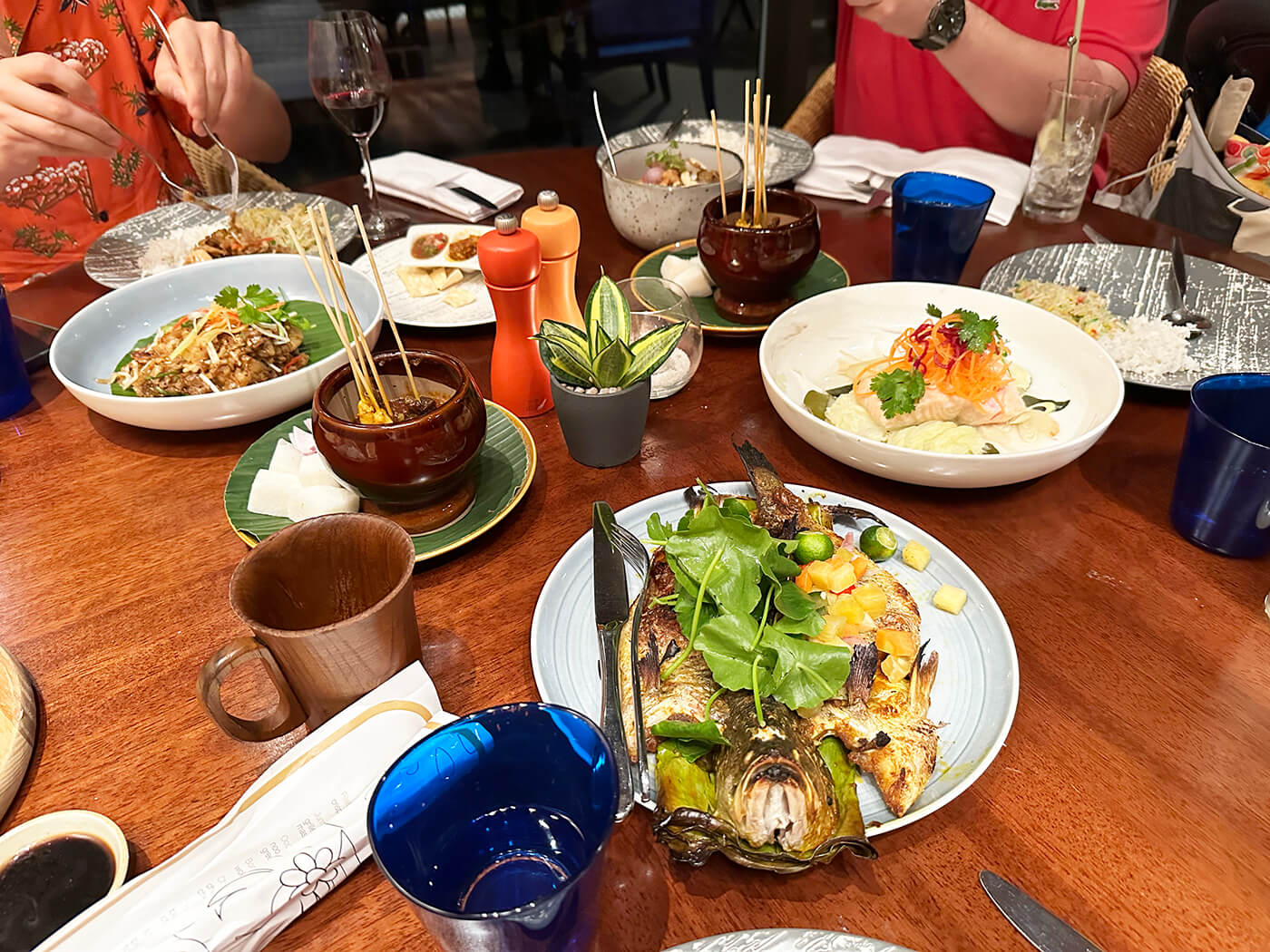 Infinity Bar – The pool bar that has direct access to the beach. We had lunch here on the day of our arrival while waiting for our room to be ready, but we ended up lounging here til 5 pm even though our room was ready by noon. The food here consists of bar food, but it was great! We had the crispy chicken taco and the smoked duck spring roll (60-70 MYR). Cocktails range from 35-45 MYR.
Sea.Fire.Salt – This is the beach restaurant that's next to the Infinity pool bar. We didn't get the chance to dine here, but the menu looked good! Mains range from 75 – 150 MYR.
Facilities at Anantara Desaru Coast Resort
Anantara Desaru has the following facilities you can enjoy while you're staying at the resort:
1. Lagoon Pool
Lagoon Pool is the main pool of the resort. It's the one you'll see from the lobby when you're checking in. There is a long lap pool in the middle, and a few shallow pools (only 20cm deep) on either sides for kids to play in.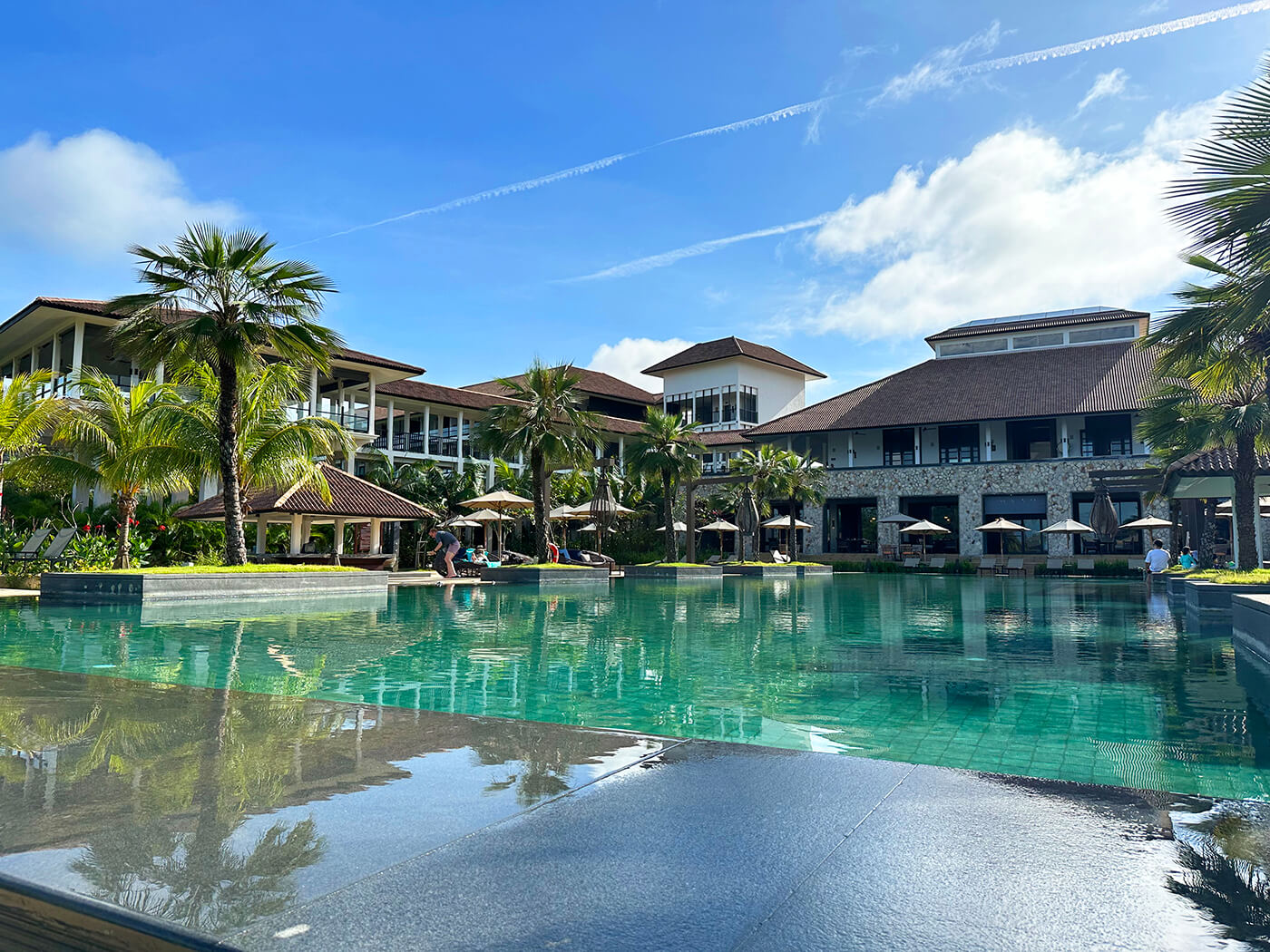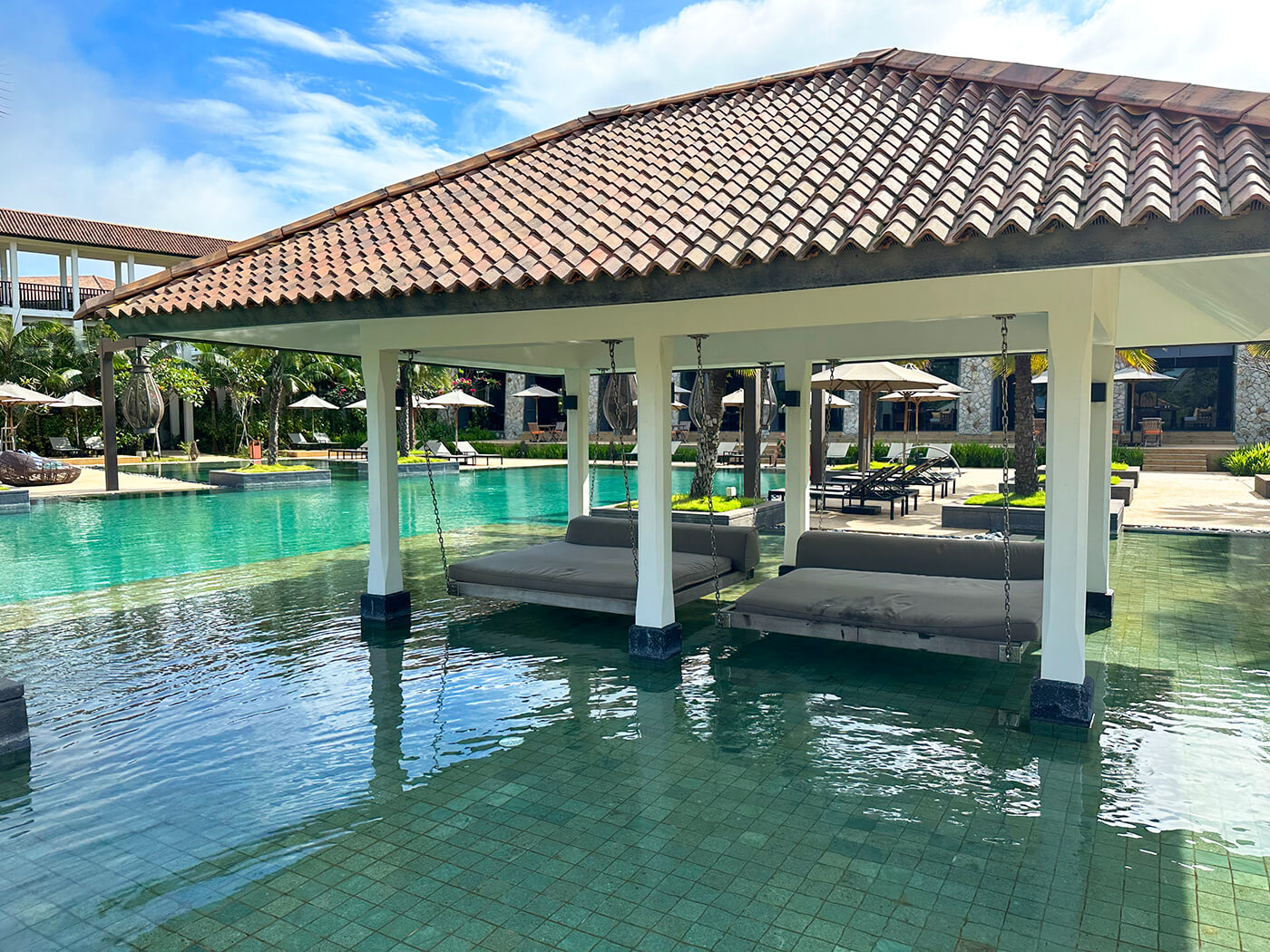 One of the shallow pools has a canopy with swing beds over the water. I spent quite some time on the swing bed while my toddler was playing in the shallow pool. Note that the shallow pools are connected to the deep pool, so please keep an eye on your kids if needed.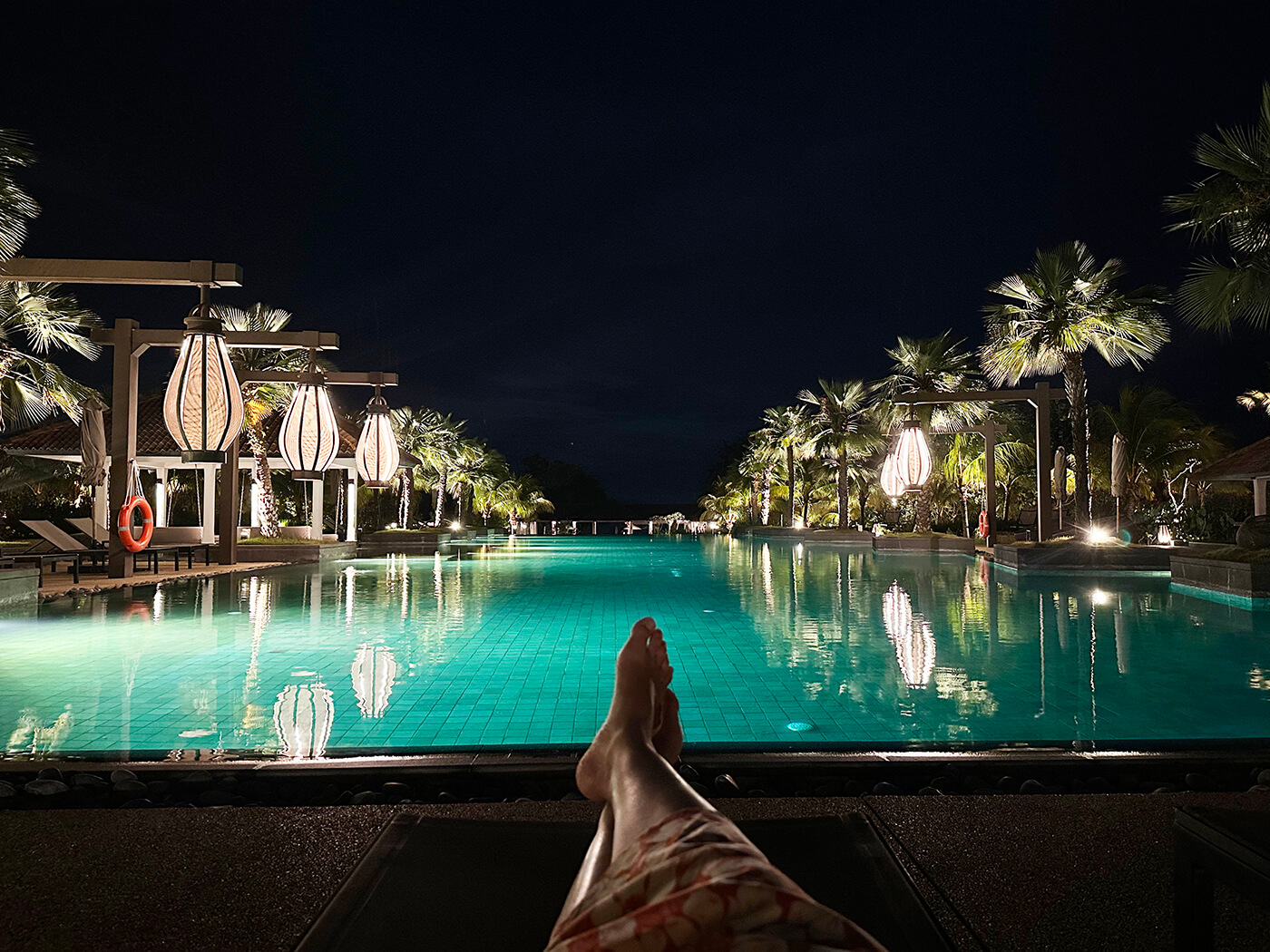 2. Beachfront Infinity Pool
This is the smaller pool at the beachfront. There is also a shallow area where kids can play, the same 20cm depth as the kid's area in Lagoon pool, and also connected to the deeper pool.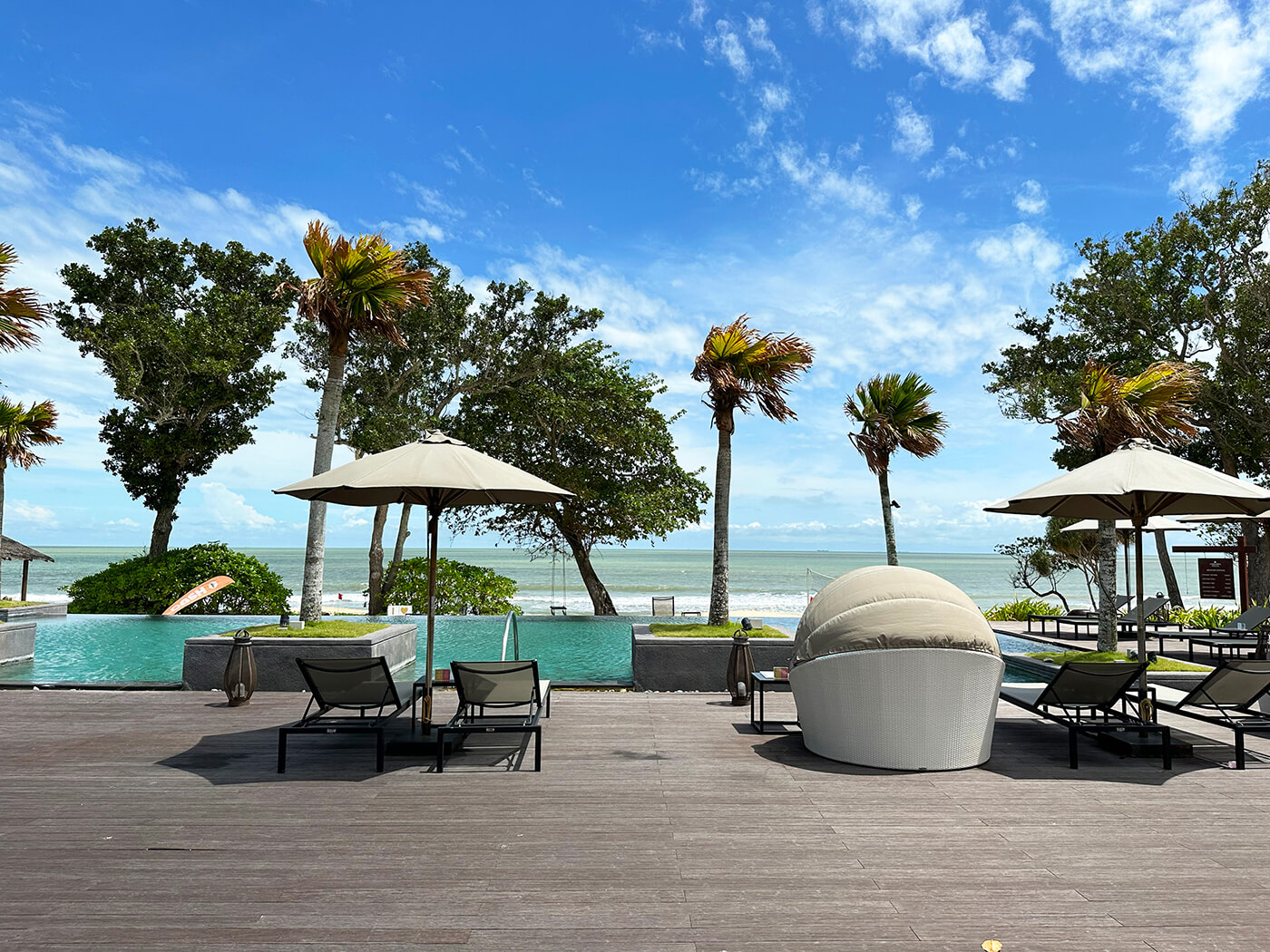 This is where we ended up spending most of our time here since you can easily order snacks and drinks from the infinity bar from here. The Infinity bar has two sofa beds where you can lounge around. I ended up napping here for two hours on our first day! It was so comfortable.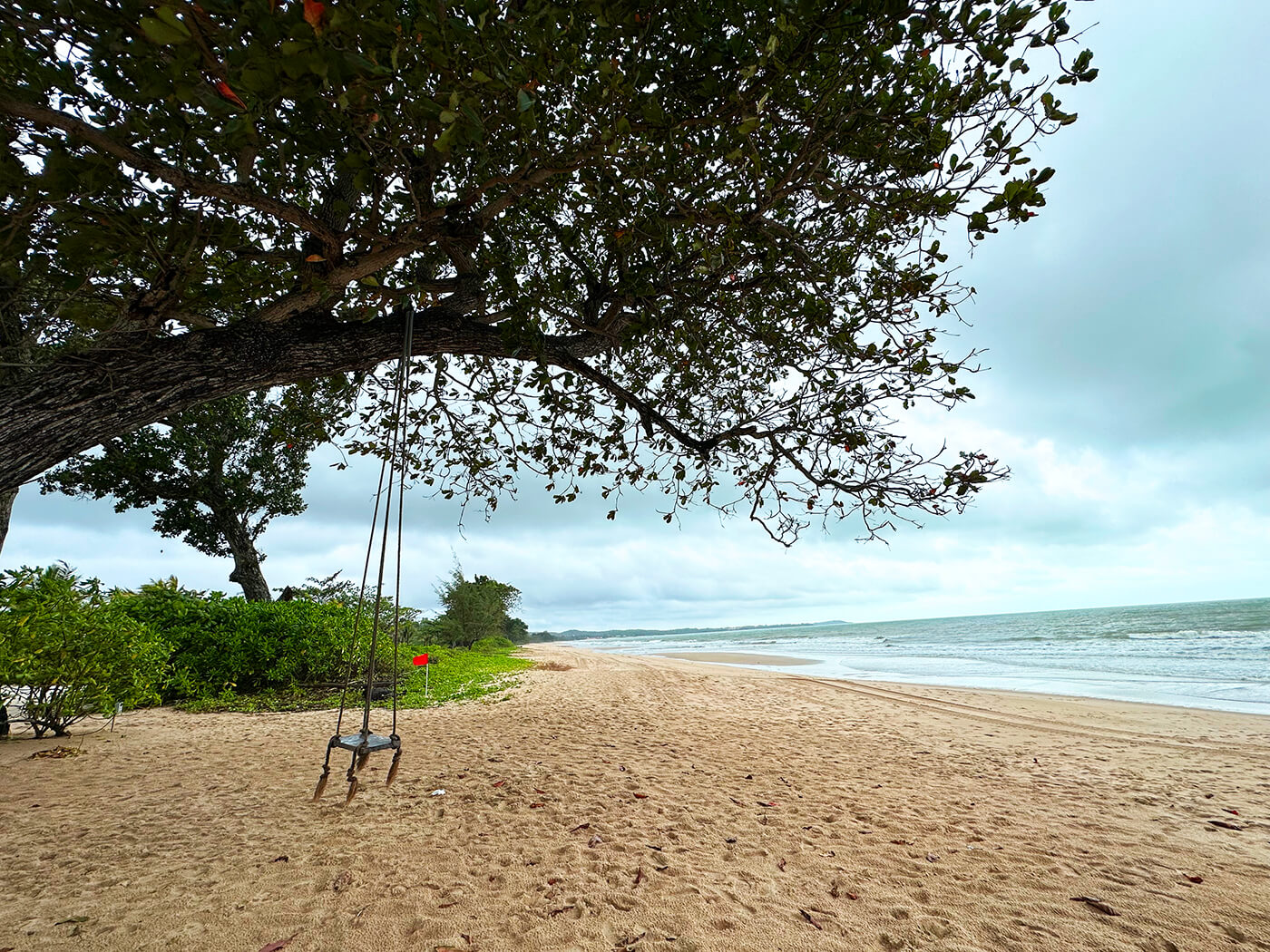 3. Layang Layang Kids Club
The kids club is located on the ground floor next to the fitness center. In the kid's club, children can play with toys, do some drawing and coloring, and wall climbing. I would say the kids club is good for up to 8 years of age. They also have scheduled activities for kids every day, but some are weather dependent. Your child also needs to be at least 4 years old to be able to participate independently (so you can't just drop off your toddler without parent's supervision!)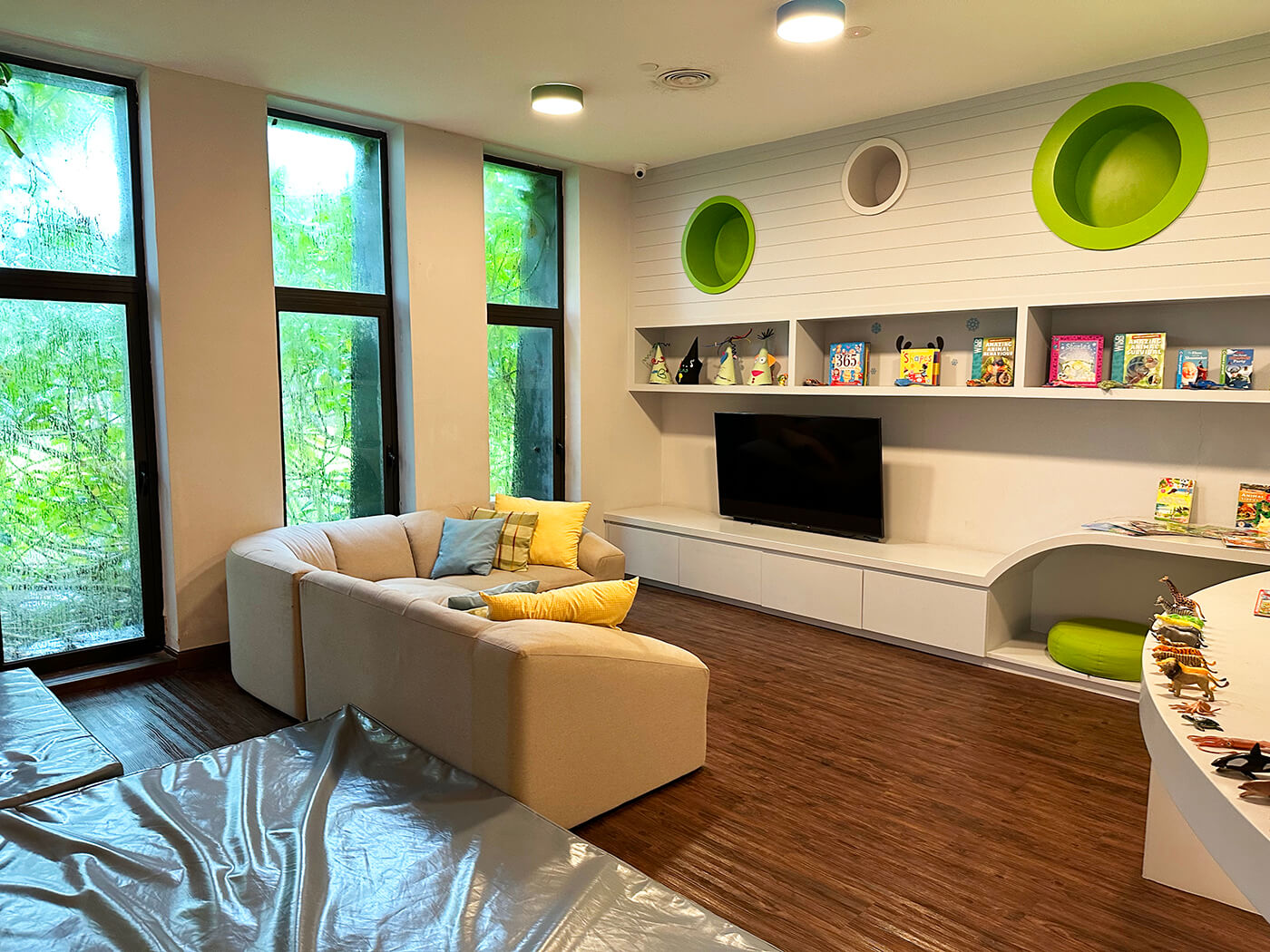 4. Anantara Spa
If you're keen to get a massage, definitely book ahead! We didn't book and had to settle with the few time slots they had for Saturday. My friends went while we babysat and they were really pleased with the massage.
Aside from that, there are also the following amenities that I did not get to try:
Luncur Ombak teens club – They have a theater where older kids can watch movies at
Bikes – Complimentary bikes, some with a child seat on the back, so that you can go around the resort with ease.
Gym / Fitness Center
Cost Breakdown of staying at Anantara Desaru Coast Resort
Here is the cost breakdown of our trip for those interested! As usual, this only serves as a guide. It might not apply to you depending on the method of transportation, how much you consume, how many people are in the group, and any activities you do while in Desaru.
Premier Sea View Room
(2 nights)
SG$ 704 for 2 nights
($352 for one night)
Round-trip Private Car
(SG <> Desaru Coast)
SG $63 per person
(SG$ 380 for 6 people)
Food & Beverage (3D2N)
SG$ 250 for 3D2N
(For 2 adults and 1 toddler)
In total, we spent a little over SG $1,100 for the weekend. A very similar amount to what we spent at The Residence Bintan, which was a similar getaway option from Singapore.
In Conclusion: What I think about Anantara Desaru Coast Resort
I was pleasantly surprised by our stay at Anantara Desaru Coast Resort. The pools were great, the room was cozy, the staff was friendly and the food was delicious.
During our stay, we got to visit the other resorts thanks to the convenient shuttle bus. I think Anantara is the best option out of the three that I visited. It was the only one with nice direct beach access and an infinity pool that overlooks the beach.
And that's my review of our stay at Anantara Desaru Coast! If you like what you read, or if you have any questions, please feel free to comment below.
Note: I paid for my own stay at Anantara Desaru. As always, all thoughts and opinions are honest and remain my own.