Update: As of October 2022, Japan has opened its door to tourism 🎉. None of the protocols described below is enforced anymore, but I will leave it here for nostalgia's sake. For the current requirement to enter Japan, please read this post!
I finally made it out of Singapore after over two years of not traveling. I am writing this post from… Japan! 🎉 It feels so unreal.
Prior to the pandemic, going to Japan is routine for us because our family lives in Tokyo. In fact, my last destination before the pandemic was to Japan, where I explored Nagano for a week.
Once the pandemic hit, our country Singapore practically shut its borders and we couldn't travel without serving quarantine at a hotel, so we couldn't travel. We have missed our family and have been dreaming about the moment when we can finally go back, so it's only apt that we chose to go to Japan again once the opportunity presented itself.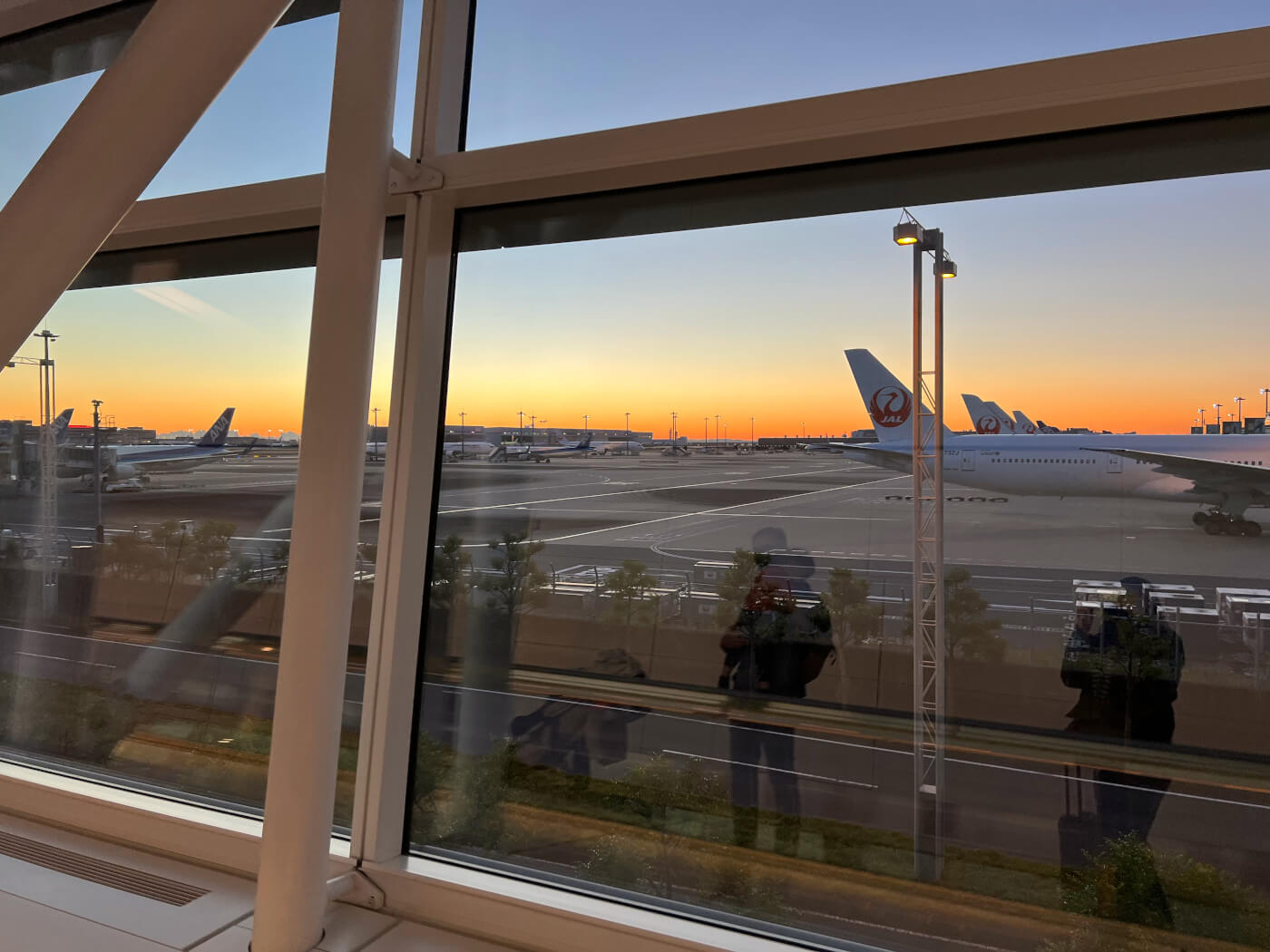 As I was saying, Japan is one of the countries that has been largely closed off during the pandemic. They take health measures, masking and quarantines very seriously here. So, I thought it might be interesting to write down my experience coming to Japan during the pandemic.
I am used to the strict measures, coming from Singapore where our COVID rules are as strict if not more strict than Japan. But I can imagine others coming from other countries (like the US) may think the procedures they have in place are crazy… but this is the reality. It may be crazy but this is how some countries, including Japan and Singapore, have been able to keep their COVID-related deaths fairly low.
⚠️ Disclaimer: The information provided below is based on my own experience and knowledge at the time of writing. Do not take this post as the latest factual information. I will do my best to keep it up to date, but border restriction changes frequently. Do your own research in addition to reading this post!
Anyways, let's get started!
Can I enter Japan right now?
YES! Japan has finally opened up as of October 2022, nearly a full year after I had written this article.
Who can enter Japan right now?
Any tourist can enter Japan right now.
Previously, unless you are a citizen, permanent resident, or an existing long-term resident of Japan, you currently cannot enter Japan. If you are a family of a Japanese citizen or permanent resident, you might be able to enter on a short-term visa. Japan has also started allowing students and business visitors starting March 2022.
How can I keep myself updated on the Japan border restriction?
Aside from your local Japan embassy, you can join the Return to Japan Support Group on Facebook. This group contains thousands of people around the world who are interested in getting into Japan. They are usually the fastest and most up-to-date in terms of border restrictions with crowdsourced information and news.
What do I need to enter Japan during COVID?
Based on my own experience, these documents were required in order to enter Japan:
A valid Japan visa if you are not a Japanese citizen. Currently, all visa-free travel arrangement has been canceled. Despite holding a Singaporean passport which would grant me visa-free travel in normal times, I had to apply for a short-term visit visa as a dependent of a permanent resident.
A negative PCR Test, taken 72 hours before the flight. The clinic also needs to fill out and sign this form from MOFA, otherwise you might face issues during flight check-in or when you land in Japan. Japan is very strict about the exact type of test taken. There have been cases where the clinic did not indicate the correct term for test taken, and people faced issues entering Japan.
Additionally, you can pre-register and fast-track your process by downloading MySOS app a few days before leaving for Japan. Find out more about fast track here. I highly recommend doing this as it helped me a lot! However, if you can't pre-register, then you'll need to prepare the following documents (all of these are included in fast track):
Written Pledge. Read through, sign and complete this written pledge. If you do not have it printed, they'll provide you with a copy upon arrival. But filling it in ahead of time might save you some time, and give you enough time to read as it is quite long.
Health Questionnaire (screenshot the QR Code after). After you have checked in for your flight and you have your seat number, you can fill out this form. If you don't do it before, you will have to fill it out upon landing which might extend the time in airport.
(Optional) COVID Vaccination Certificate. A government-issued vaccination certificate. This is not required for entry, but being vaccinated might give you a shorter quarantine period and other benefits.
Do I need to quarantine when I enter Japan?
If you are fully vaccinated and boosted, you might not need to quarantine at all. Unless, your country is considered high risk by the Japan government. You can review the quarantine measures by country here.
Note that the quarantine period starts the day after your arrival. So for example, if you enter on 5 December (even at 6AM or 11PM), your first day of quarantine will be 6 December.
What happened when you land at Haneda Airport during COVID
Haneda airport used to be one of the busiest airport, yet efficient – Before pandemic, I rarely ever spent more than 30 minutes from getting off the airplane to getting out of the airport. During pandemic, the time increased to 2 hours, due to all the documents and COVID test you have to do. It could be less if you had prepared the pledge and filled out the health questionnaire, but we did neither as we were too busy with other things (it was our first time flying with a toddler)
As soon as we landed, we walked through an empty corridor with clearly marked signs along the way and retractable belts to make sure you don't go off-course. From here, there are 6 stations to go through. My husband joked that it reminded him of completing quests in an RPG game.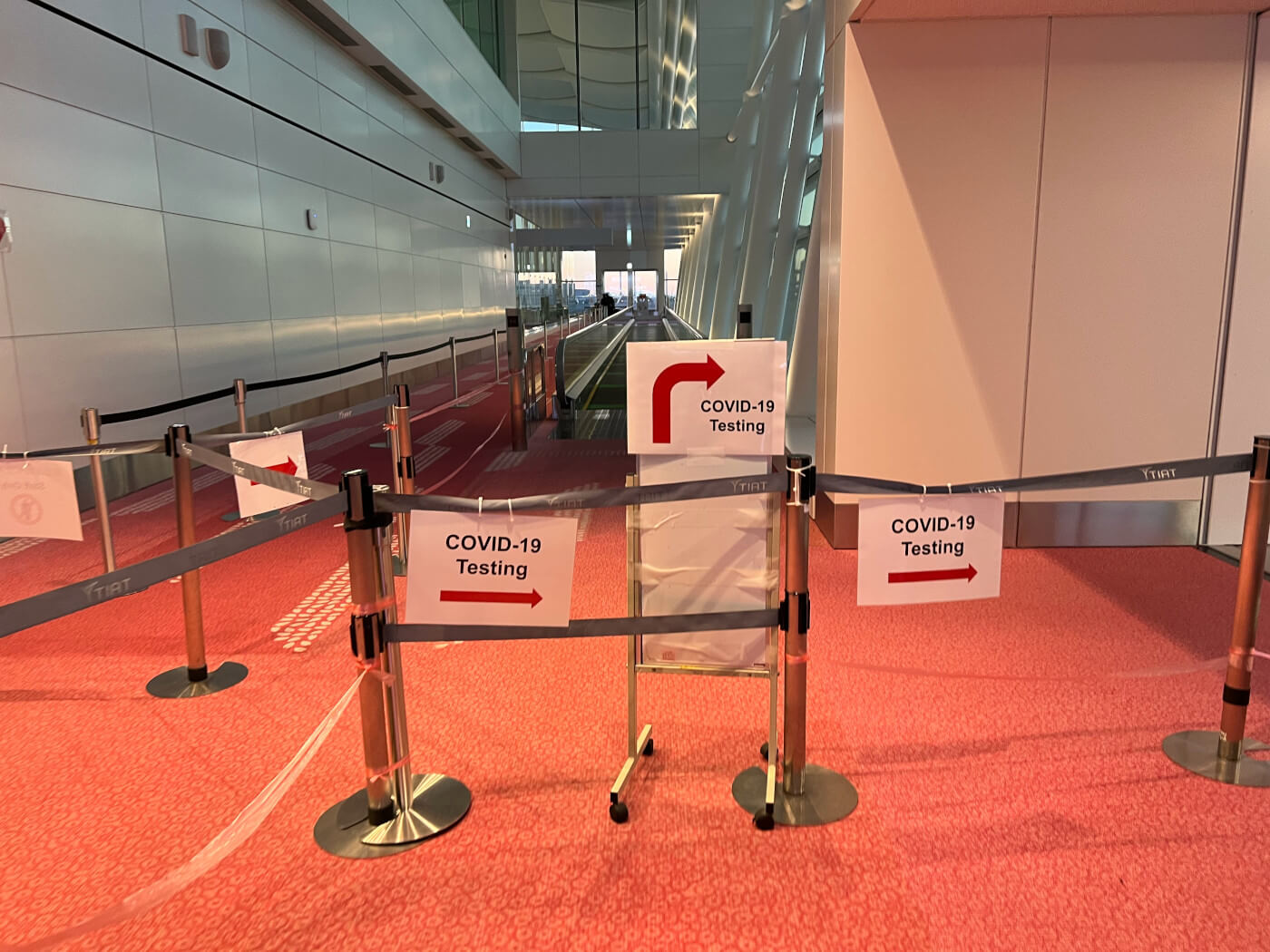 Keep in mind ALL the toilet along the way will be closed, and you will not see an open toilet until Station 6 which could take hours, so make sure you do your toilet business in the airplane before you deplane.
Station 1: Checking Health Questionnaire and Written Pledge
The first station does two things: First, checking if you have filled out online health questionnaire. If you've done the MySOS fast track route and have the QR code screenshot, you can just show this and walk past. If not, you'll have to stop and fill out the form. The form requires you to know your flight number and seat number, so make sure you have that handy.
The second one is checking the written pledge, which if you've done before then they'll just need to check that the form is properly signed. Then you can pass through!
Station 2: Submit negative COVID test and COVID vaccinations (if any)
On the second station, we were required to submit our negative pre-departure test, which we took 2 days before the flight. Having the signed MOFA form really helped here – we were let through with no further questions, so I highly recommend spending the time to have it signed by the clinic you got your test from.
They also asked for our COVID vaccination proof if you have any. This step is optional. We got vaccinated in Singapore, so we just showed our government-issued digital vaccine certification on our phones, which I prepared beforehand.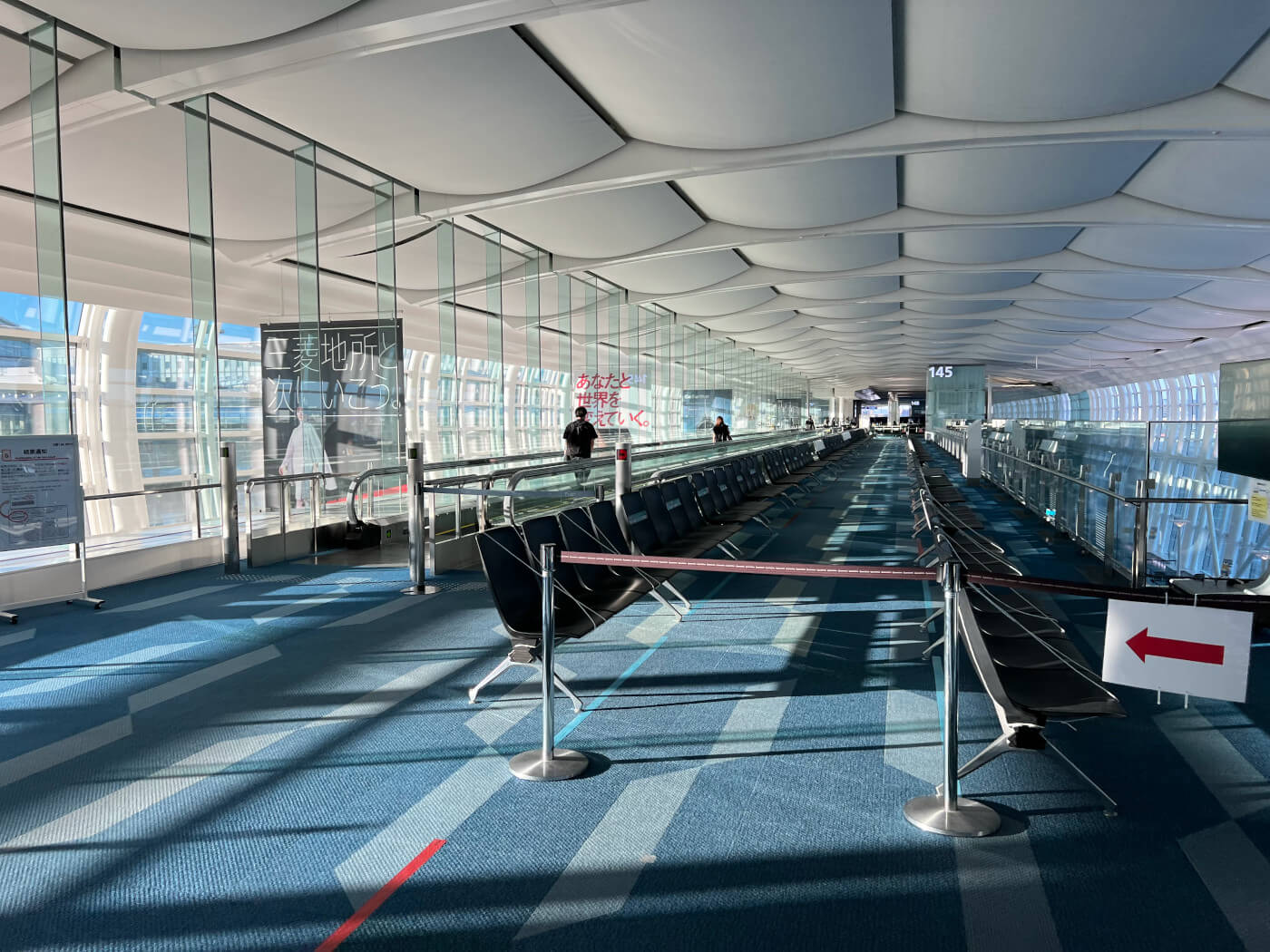 Station 3: COVID test
The next station is the COVID test. Good news for us – In Japan, the test is not the invasive nasal swab, it's the saliva test. We were just required to spit into a test tube which will be sealed and numbered. Remember this number for the test result later!
For young kids who cannot produce enough saliva, they unfortunately have to go through the nasal swab. Expect some tears and have their favorite toys ready.
Station 4: Install MySOS Apps
On the next station, we were prompted to install MySOS app. The staff spoke English and guided us to make sure our details are recorded in the app and that our phone settings are set correctly so that we will be able to receive notifications during quarantine. We also need to enable Bluetooth.
If you've pre-installed the MySOS apps, this could save you time. Otherwise, there is wi-fi in Haneda – make sure you connect to the one that is NOT the 2.4GHz as that is the slower speed.
Station 5: Submit Written Pledge and briefing on quarantine
Next, we submitted the written pledge and was briefed on the quarantine period. This step should be easy enough. Please pay attention as the person will explain what you need to do during quarantine.
One important thing to remember from this step is that as soon as you reach your place of quarantine, you have to click on the "Check in" button (the third button on the MySOS app home screen) to mark your quarantine place.
Station 6: Wait for COVID test result
Finally – we reached the last station. There was nothing to do here aside of wait for our number to be called on the screen. There are a few vending machine for food / drinks and also (finally) a toilet in this area if you need one.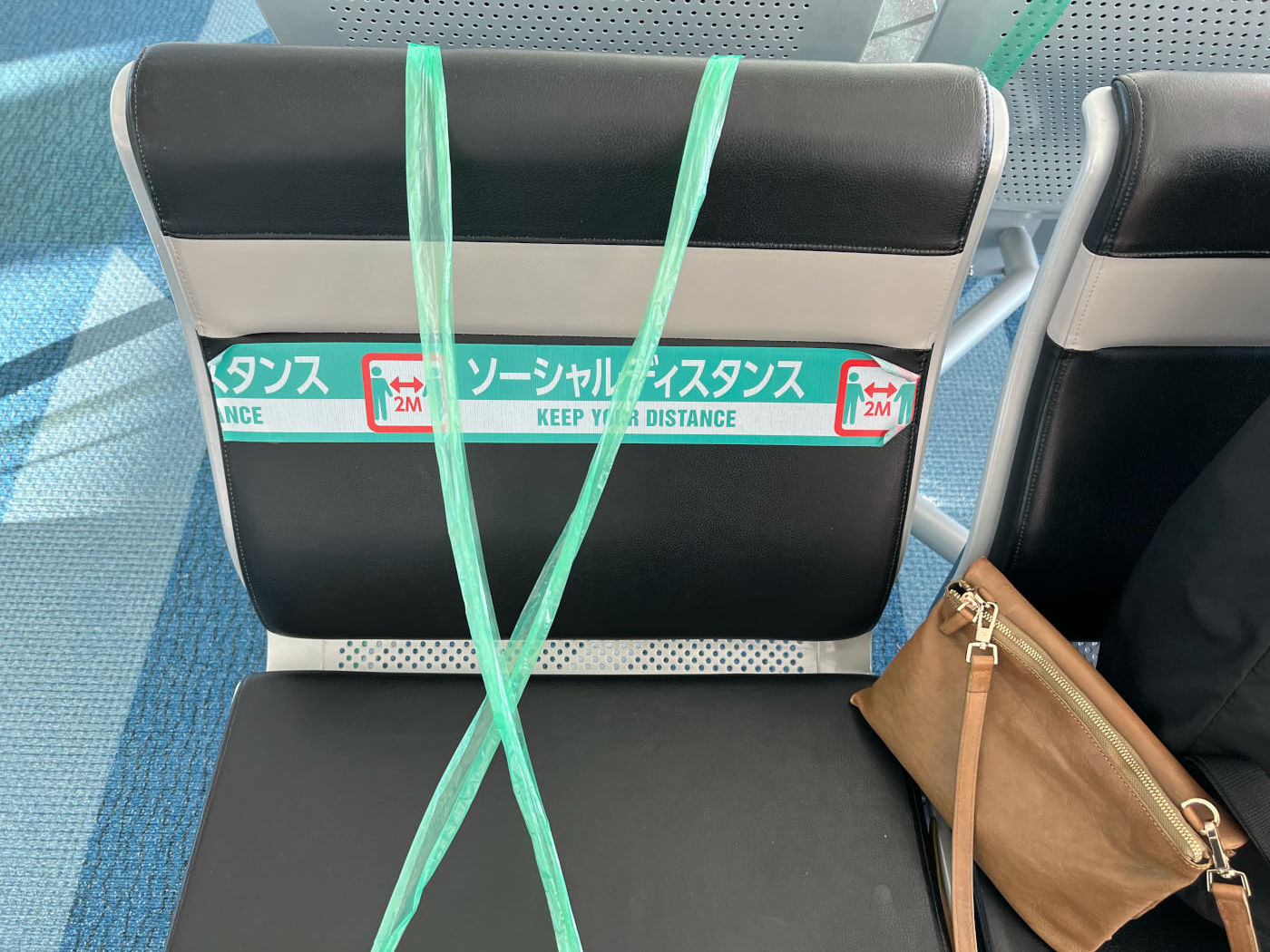 Once our number is displayed on the screen, meaning we have tested negative for COVID, we can proceed to the counter to receive a pink slip that indicates we have received a negative COVID test. It took us only about 20 minutes of waiting.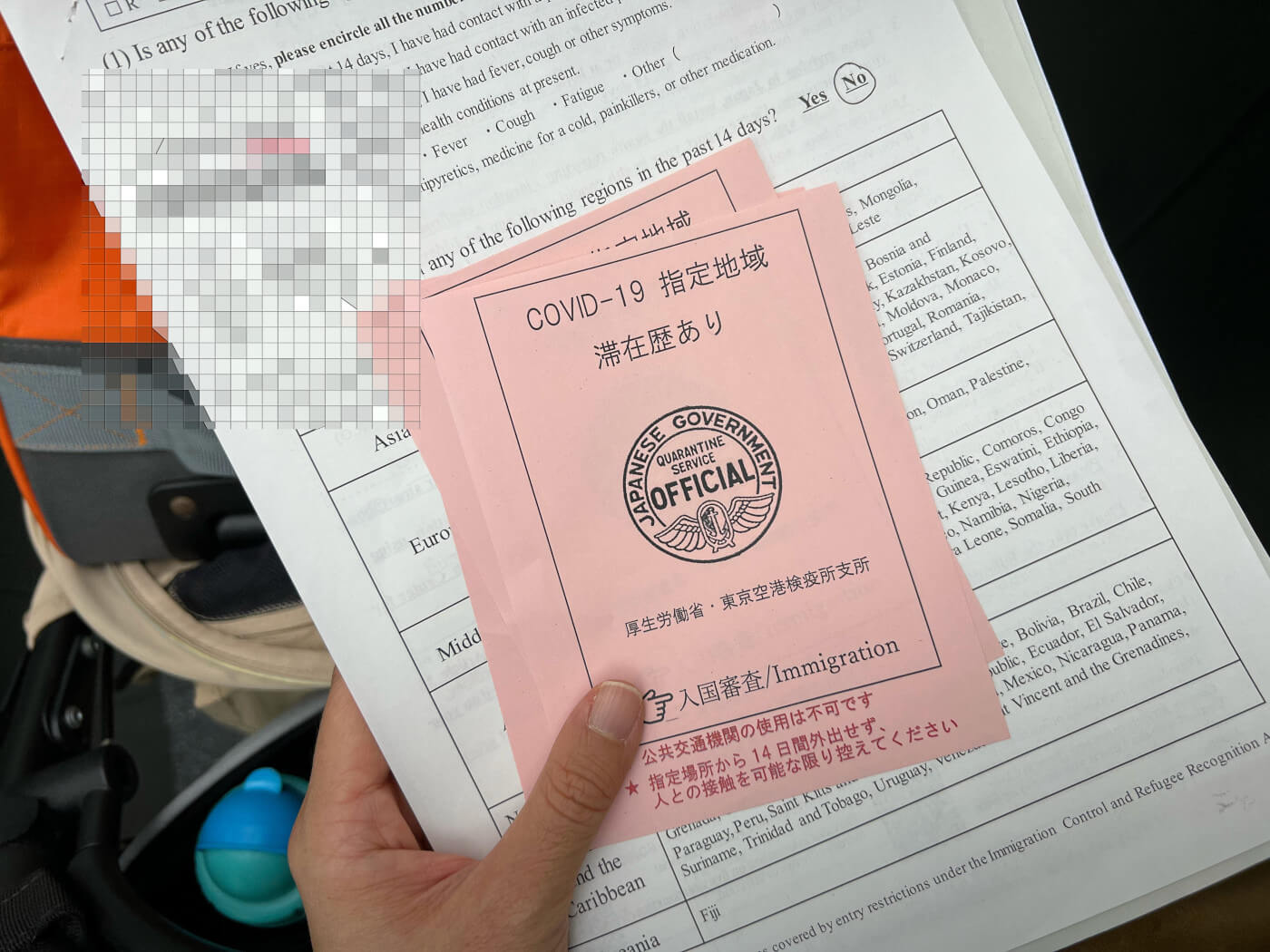 After that, we were through to complete the normal immigration stuff. Though the entire process was long overall, things were happening really quickly and each station was so very clearly guided that I didn't have time to think about anything else. I was actually surprised 1.5 hours had passed since we landed to the time we got to immigration.
Last steps: Immigration, pick up your luggage, and customs
We went through immigration as we usually would – speak to an immigration officer, show our passport and the pink slip we received from the last station. We also had our biometrics (photo and fingerprints) taken, which was the normal immigration procedure.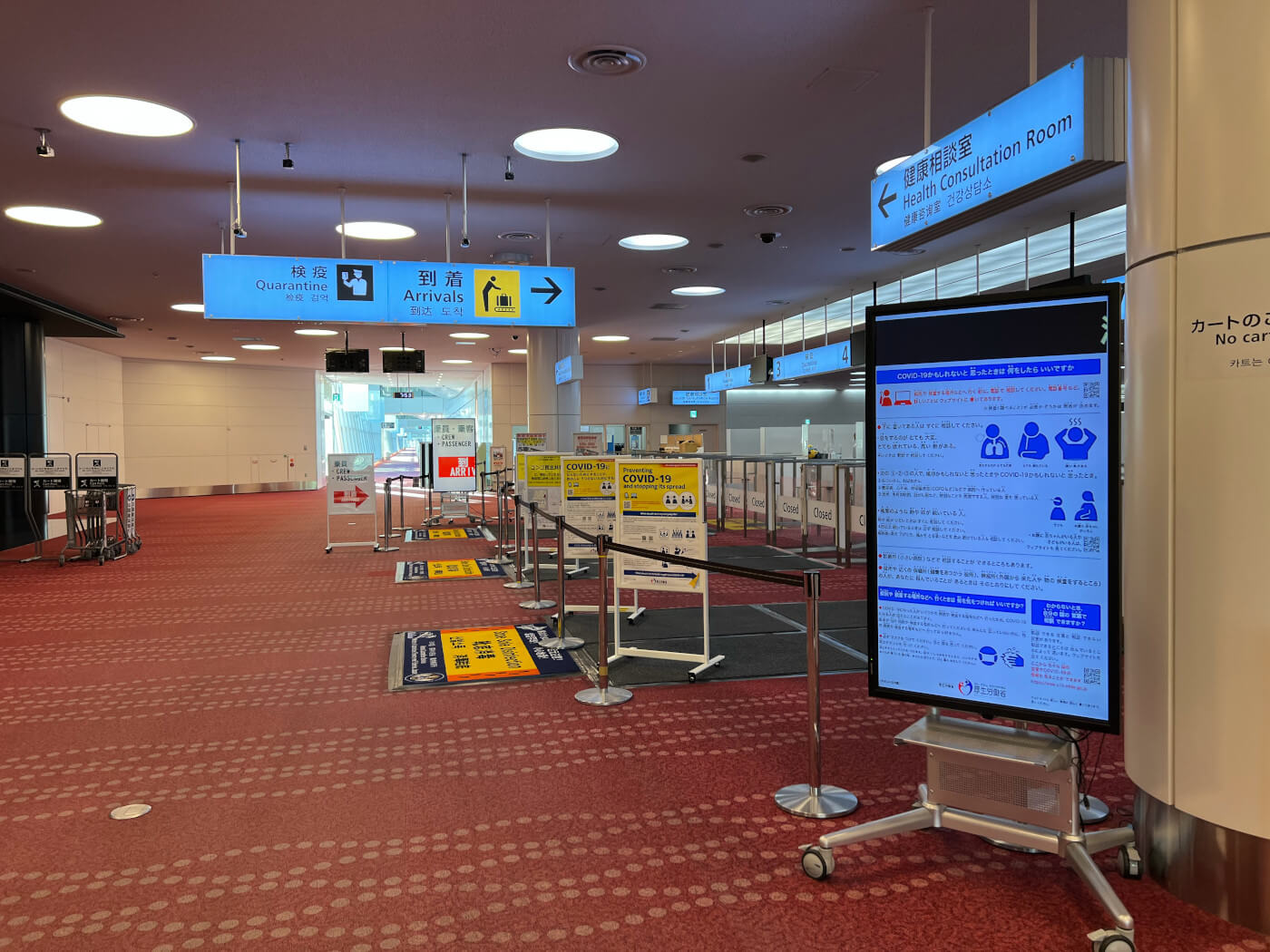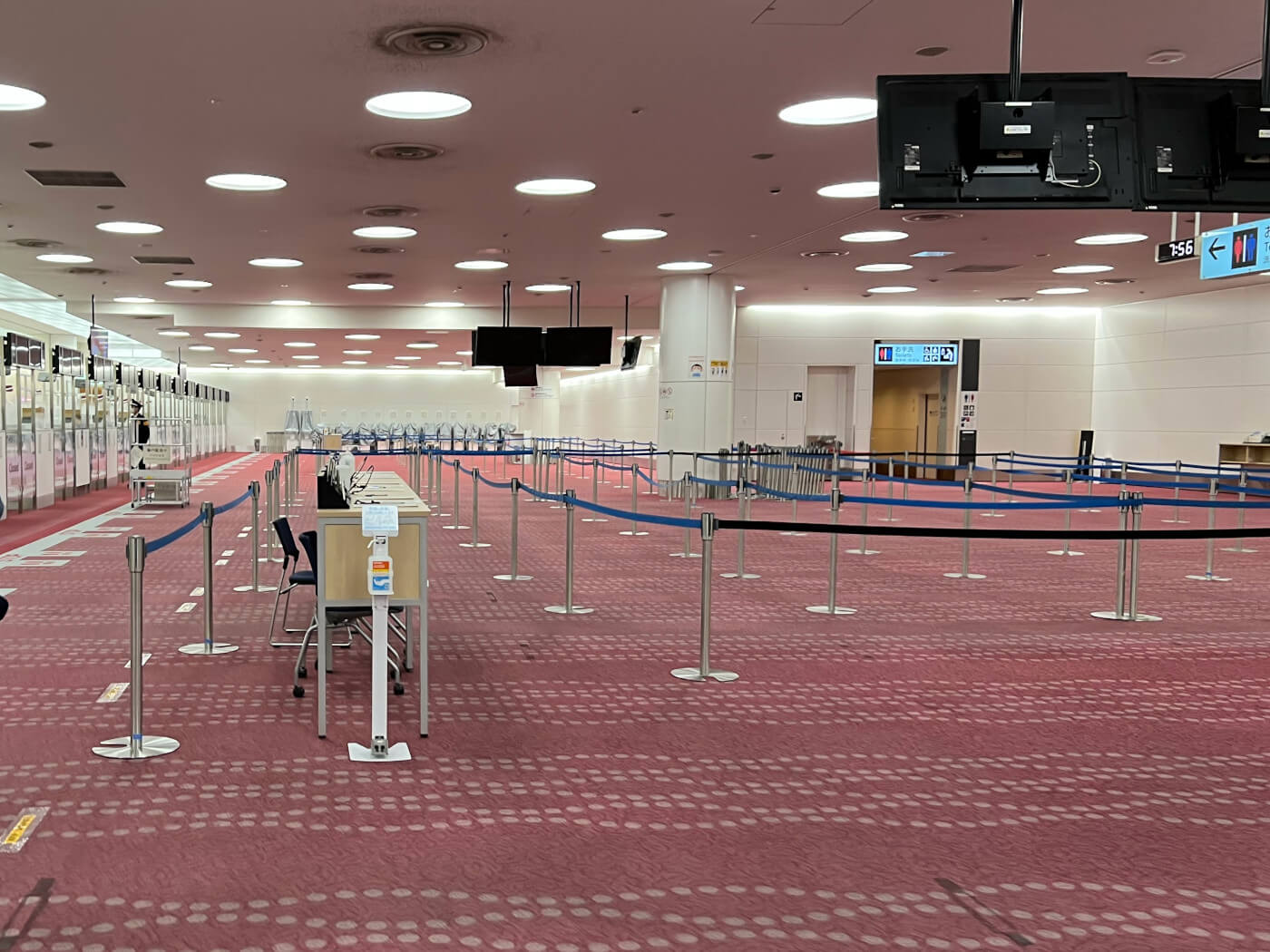 I should also note that there were practically no one in the immigration queue, which was a strange sight for me. The flight we took was a very popular route (red eye from Singapore) and normally we would be waiting in line for 20 minutes here.
Once we got through immigration, our luggage was already lined up neatly and waiting for us. All we had to do was submit the custom form as per normal, before we walked out of the airport… and into our quarantine.
You can take public transport when you exit, but if you have a lot of luggage or traveling with kids, you might want to book private transport. You can book private transport from Haneda here. If you are coming from Narita, you can book a private transfer here.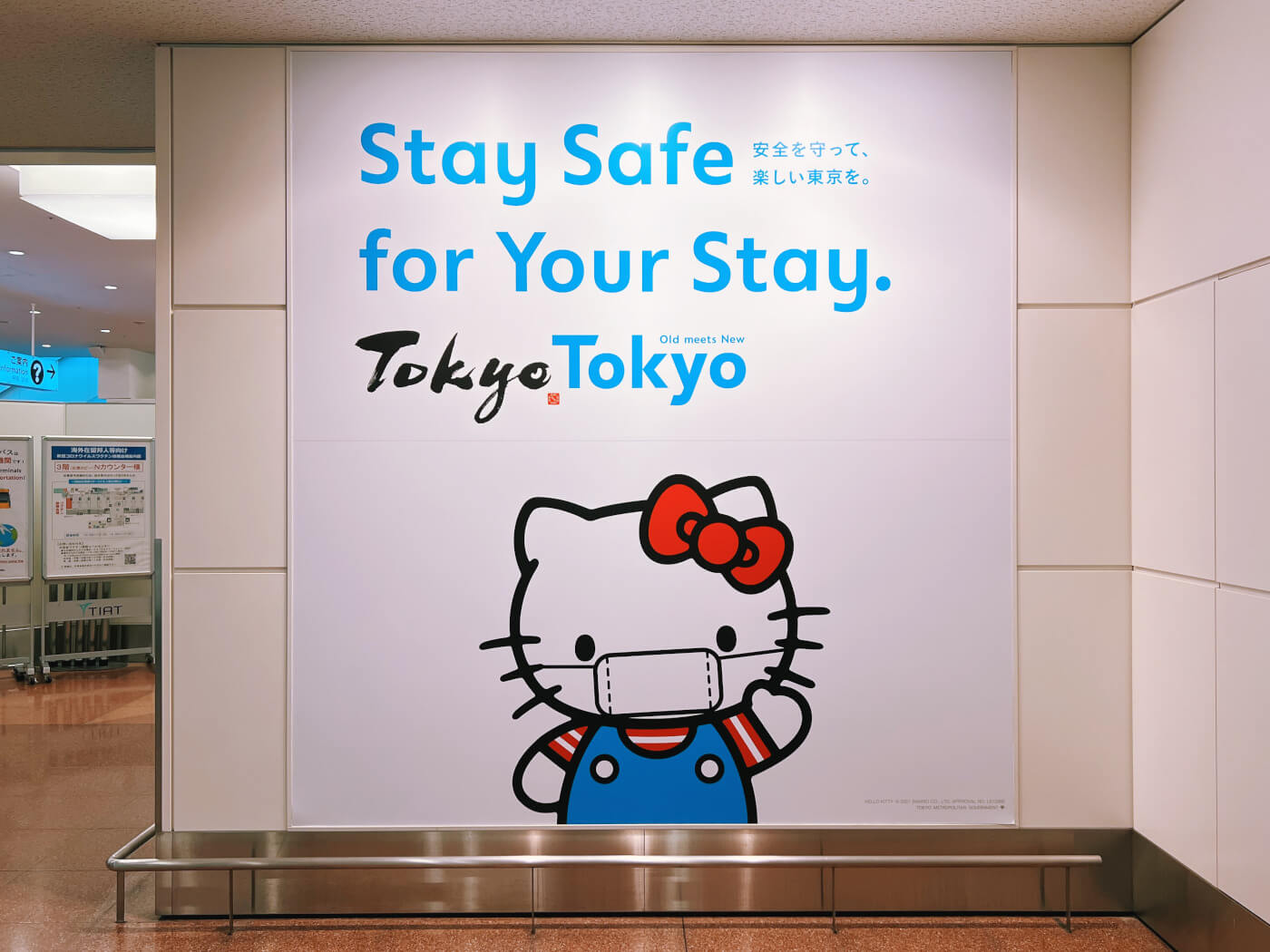 What happens during quarantine in Japan
During my first visit, we had to quarantine for 14 days and were checked at random times of the day through the MySOS app. This is why it's important to have your phone not on silent mode and be beside you at all time. On my second visit, I didn't have to quarantine.
There are three types of checks done through the MySOS app:
The "I'm Here" Check – This check just involves clicking on the "I'm here" button on the MySOS app home screen (the first button) if you are prompted. Within a few minutes after you receive the notification to do so. If you are too late in clicking the button, there will be a warning message displayed. I think what this does is simply send your location to make sure you aren't too far from the declared place of quarantine.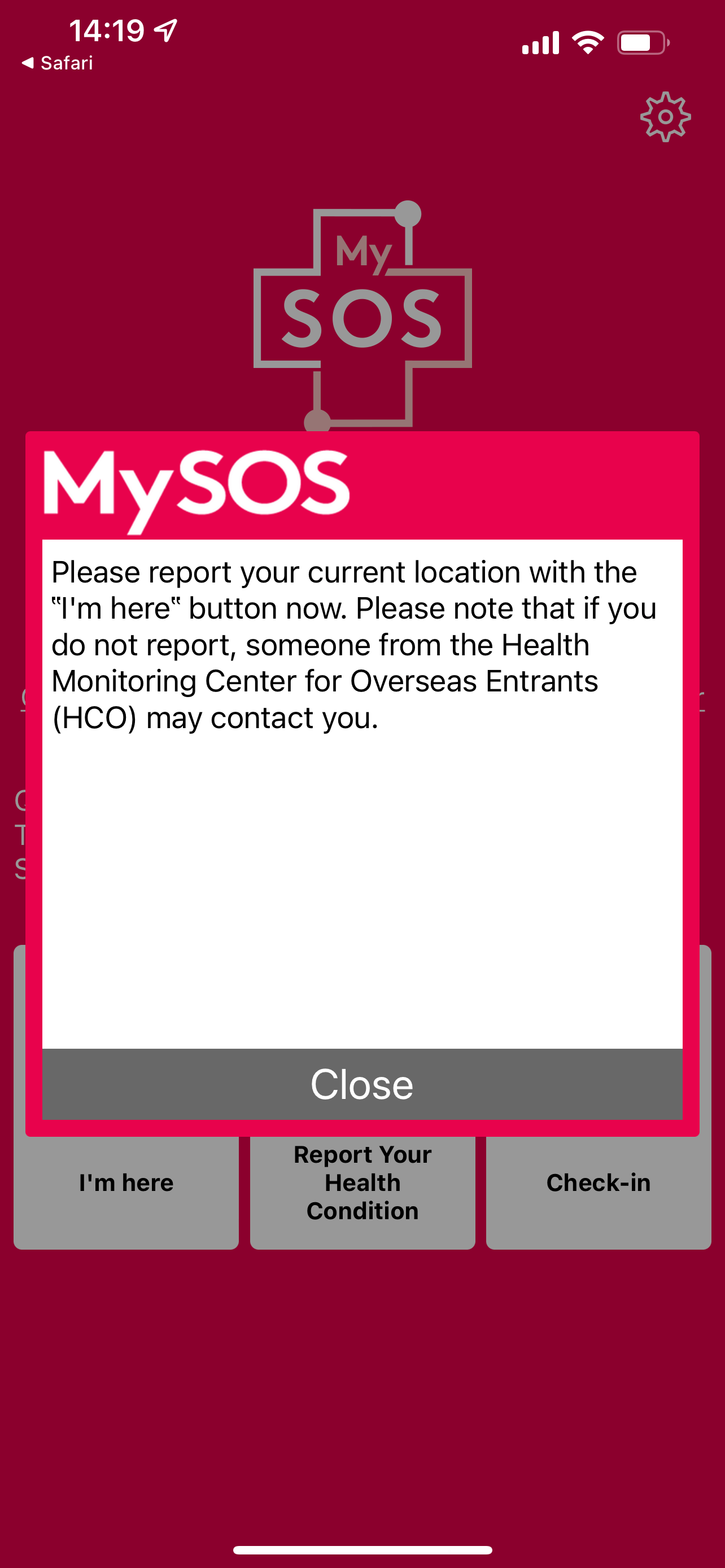 The AI-operated video recording call – They will notify you a few minutes before this call comes. When the call comes, all you have to do is hold the phone such that your face is shown and your background is clearly showing where you are. The recording will last 30 seconds each time before it automatically terminates.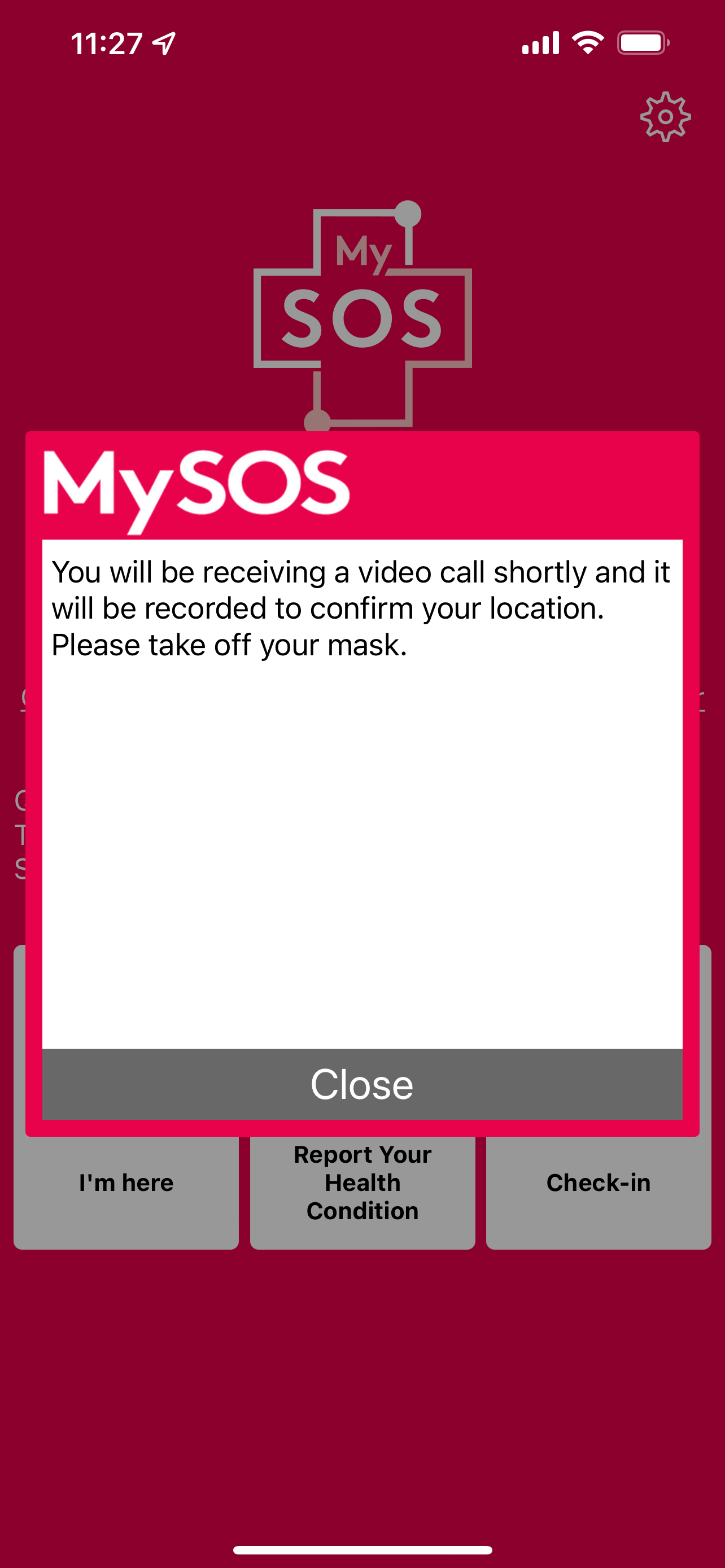 The In-person call – This check involves an actual person calling. If you do not speak English, the operator will speak Japanese too. The interface of the call looks like a FaceTime call, except you cannot see the operator's face, just a black box. In my case, the call did not last longer than a minute – they just wanted to see where I am.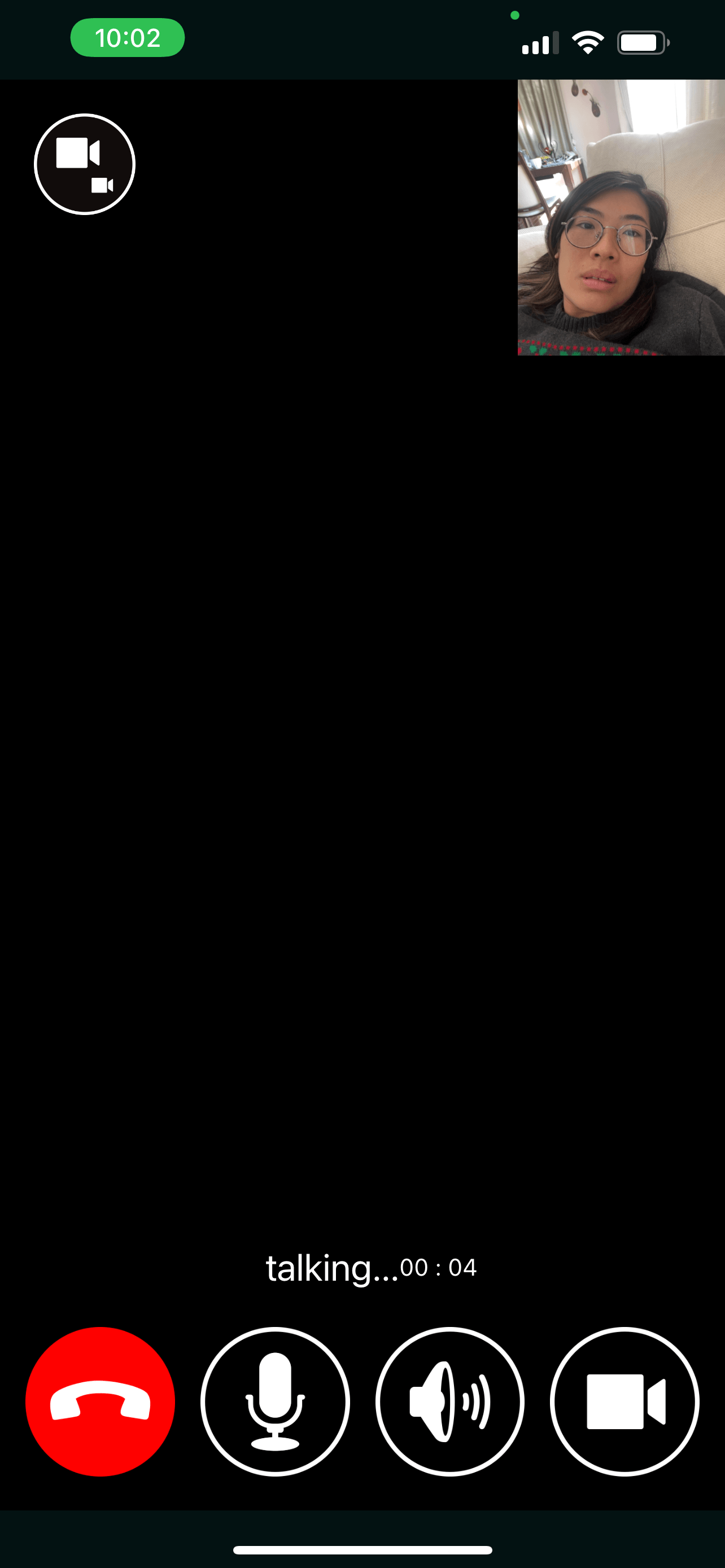 In my experience, I was checked 3-4 times every day. Usually, the check consists of two of the "I'm here" check, one AI-operated video recording, and one in-person call. On top of this, we are also required to do a daily health report (the middle button in the MySOS app home screen) where you declare whether you have a fever or COVID symptoms.
We cannot leave the quarantine place, unless there is a pressing need to do so – such as obtaining food if there are no food or groceries delivery around your place, or buying medicine, or other medical reasons. We're a good, law abiding citizen, so of course we did not go out.
Coming from Singapore, we were quarantined for 14 days at our place of residence. I thought it's such a LONG time to be spent in one place… but having actually gone through it, it actually went by quite fast! I have to add that we were quite lucky that our place of residence is a house with balcony, otherwise I really don't know how we would survive quarantine.
Shortening the quarantine to 3 days if you are fully vaccinated and boosted
If you have been fully vaccinated and boosted with certain vaccination, you'll be able to shorten quarantine to 3 days. You just have to take another test on your 3rd day of the quarantine, upload the result via MySOS app and you should be able to get out on your 4th day (view the official document here, but note it might be outdated)
A popular test location is the Kinoshita Clinic in Haneda, which offers the quick 30-minute antigen test for 1,900 yen. If you don't have a car, you can book private transport to Haneda here.
Once you've received the negative test certificate (In a form of a card about the size of a business card), you can take a photo of it and upload it to MySOS app under Settings > Application for Special Circumstances. In my case, I was approved for shortening the quarantine within 40 minutes of uploading the negative test certificate.
Ok, that's all the information I have on entering Japan during COVID and the quarantine experience. If you have any questions, feel free to ask me in the comment below!