It's that time of the year again.
You know the drill. Every year, I write a self-reflection post on how that year had gone for me. For context, here's my 2015, 2016, 2017, and 2018 reflection post.
So let me start off by saying 2019 was a crazy year for me. Let's get right into it!
In 2019, I crossed off three major life milestones
The reason why this year was "crazy"? I crossed off the three major milestones that most people would probably cross in like… maybe a few years? And at the start of the year, I did not even know for sure these three things would happen!
Without getting into too much detail for privacy reasons, the milestones I'm referring to were: buying a property (then renovating, then moving in), getting married, and having a baby.
Yeah, things escalated fast this year.
In 2019, I did not travel nearly as much
Well, who am I kidding. I just didn't travel as much compared to the past ten years.
I still managed squeeze in a few trips at the start of the year. I spent the first two weeks of January in Bali, went to Phuket a few months later, and then Tokyo (to visit Nikko and Tokyo Disneyland) and finally made it to Hoi An in May. Then because of some personal commitments, I couldn't travel again until October when I went back to Tokyo again, this time to do a road trip around Nagano and a short hike in Kamikochi.
In any case, I'm not complaining. It was still a solid travel year.
Kamikochi in particular is one for the books – it was a memorable trip for me. In fact, the entire Nagano trip was. It was a place I had wanted to visit for awhile, and the trip was planned with my husband at the last minute… but things just came together very nicely and we were rewarded with the best weather ever for a long hike, despite arriving to an all day rain.
Oh, and I was in my third trimester during the hike 😛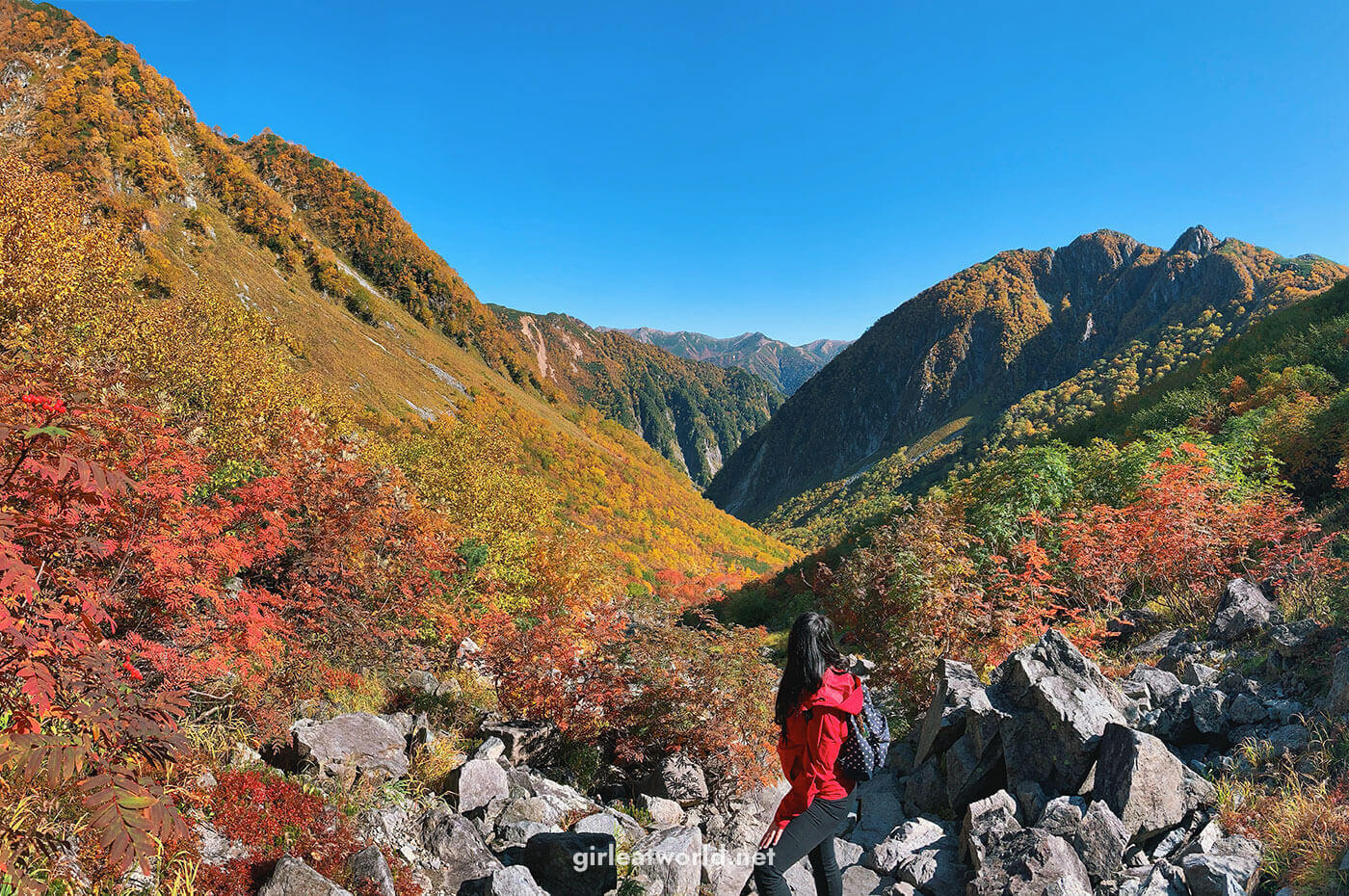 Hoi An was another place I've wanted to visit for a long time, and when I finally did, it was amazing experience. I met up with my college roommates for a small reunion in Singapore and we flew straight to Hoi An for 3 days. The weather was utterly miserable as we inadvertently arrived in the middle of Summer. I had no idea how brutal summers are in central Vietnam… It hit 35C at times and I just wanted to die from the heat, but we did do cool stuff. Most notably – a lot of Banh Mi were had!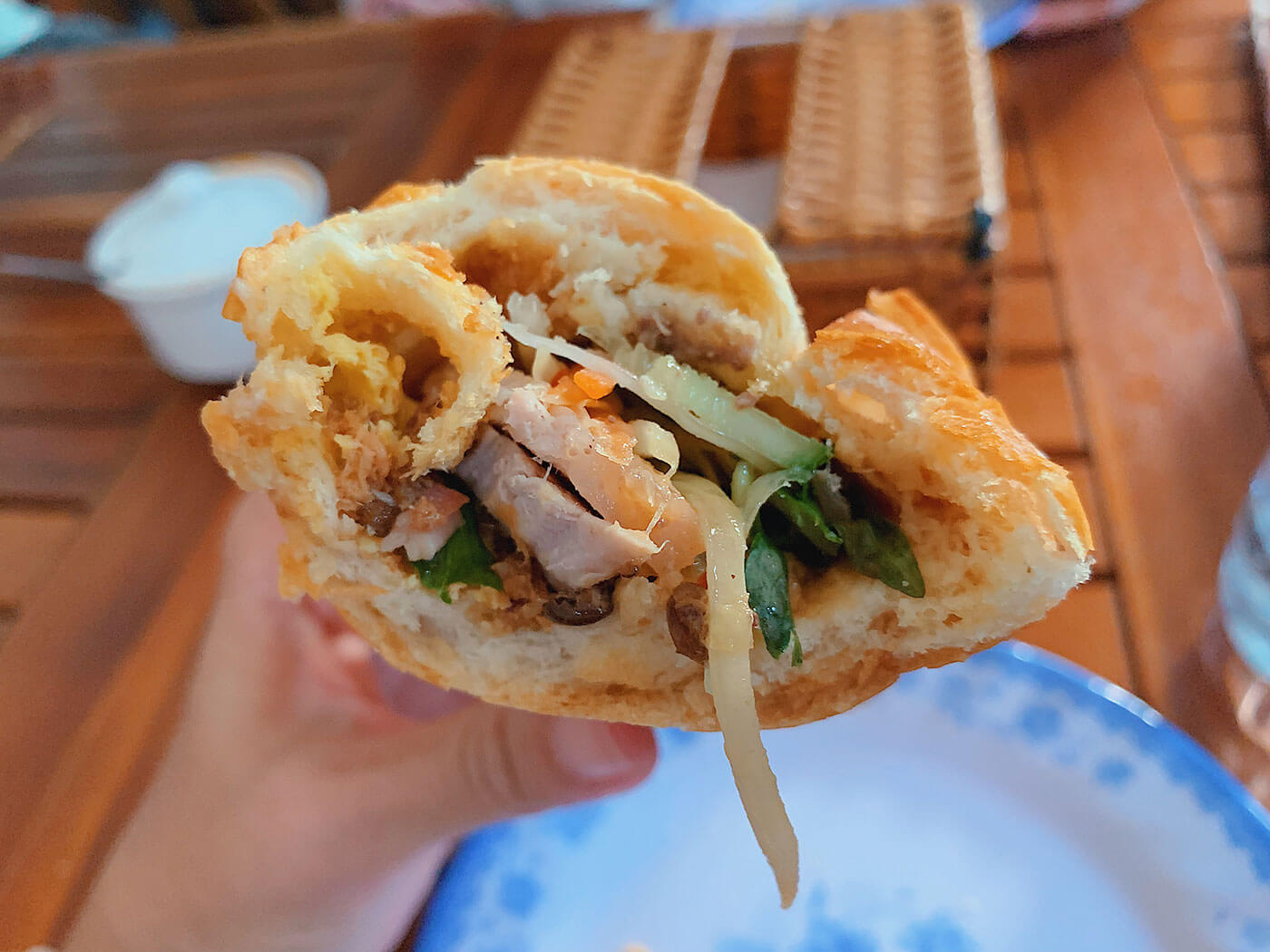 The trip to Phuket, though I had been there many times before, was also a memorable one for me. It was actually a happy accident – my husband and I had initially planned to go to Chiang Mai, but was forced to change plans when the haze from the forest burning sent the air quality into hazardous level. In normal times I might still brave it, but I was also in the early stages of pregnancy at that time and I was feeling very precious about my body. We already had a round-trip ticket booked to Bangkok, so we just had to sacrifice the domestic portion and switched gear to go down south to Phuket.
And, inadvertently, we booked the flights to land the day before Songkran starts. If you don't know what Songkran is… well, you're missing out. It's one of the most fun festival I've ever participated. The WHOLE country was in it – young, old, local, foreigners – participation was not optional.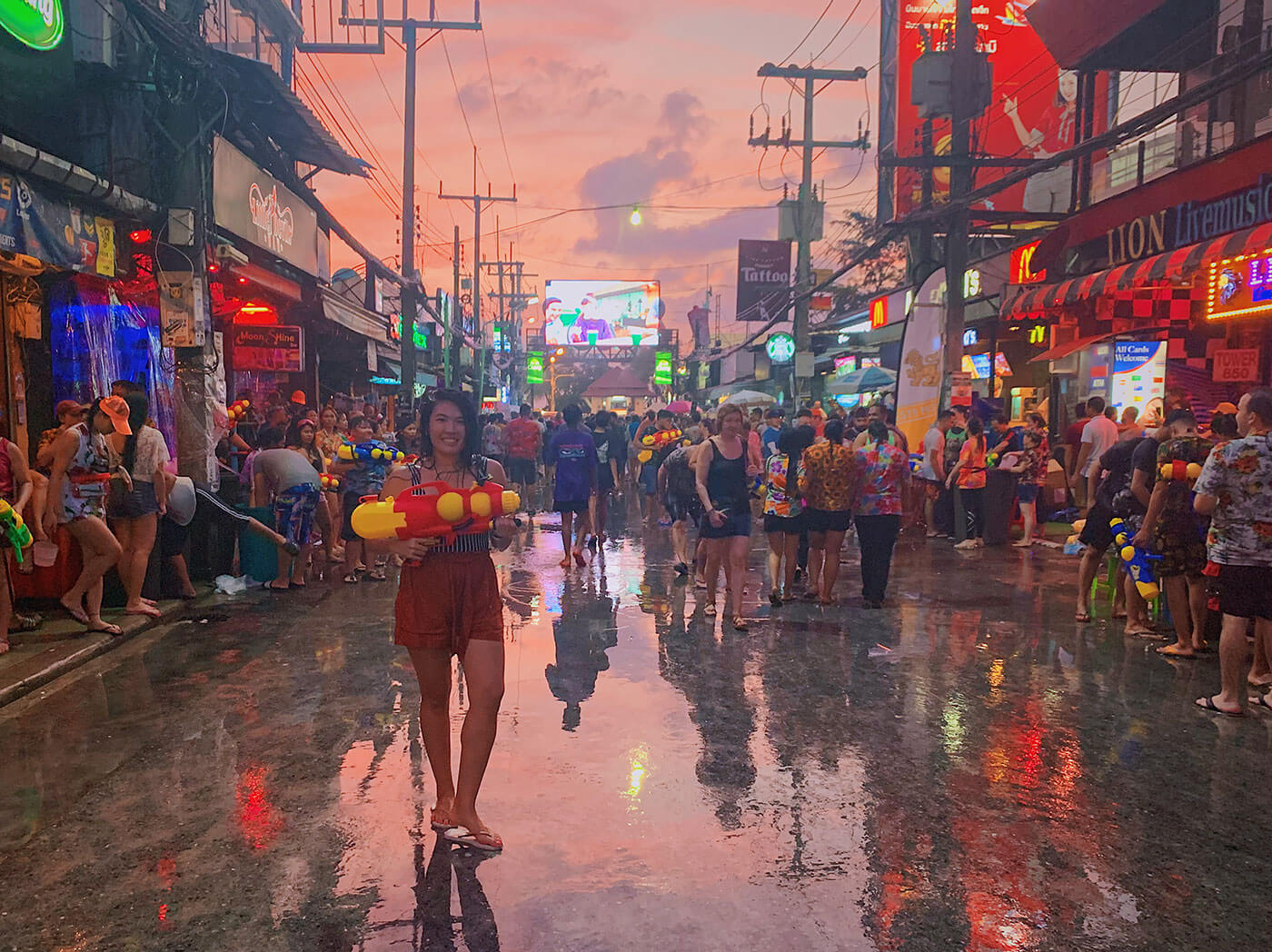 We also took one day to explore Phang Nga Bay. It paid off big time. I mean, just take a look at this Sunrise.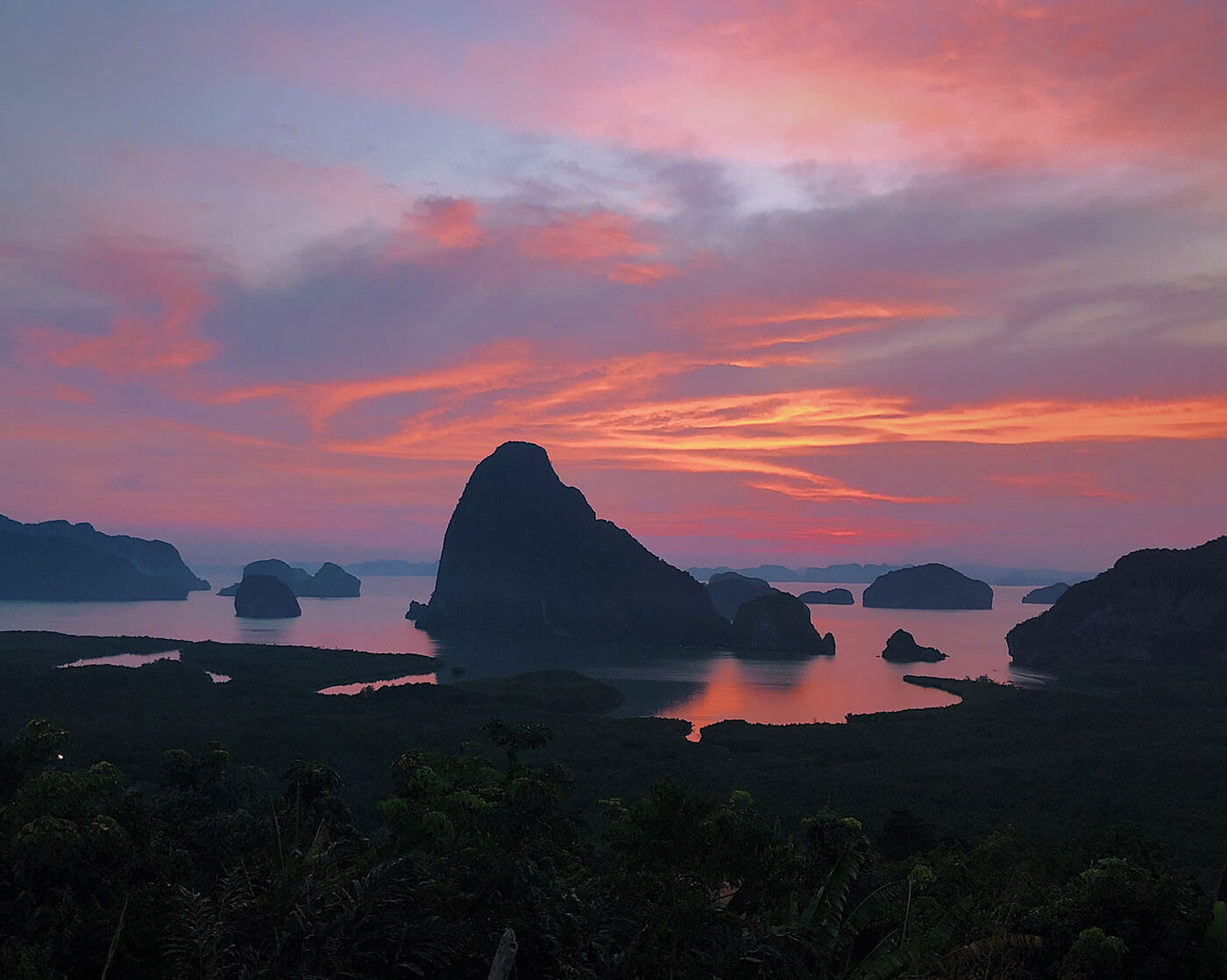 And we hopped around a few places, one of them in Phuket Old Town, where I discovered a side of Phuket I didn't see from my previous travels. It pays to get out of the party central that is Patong Beach!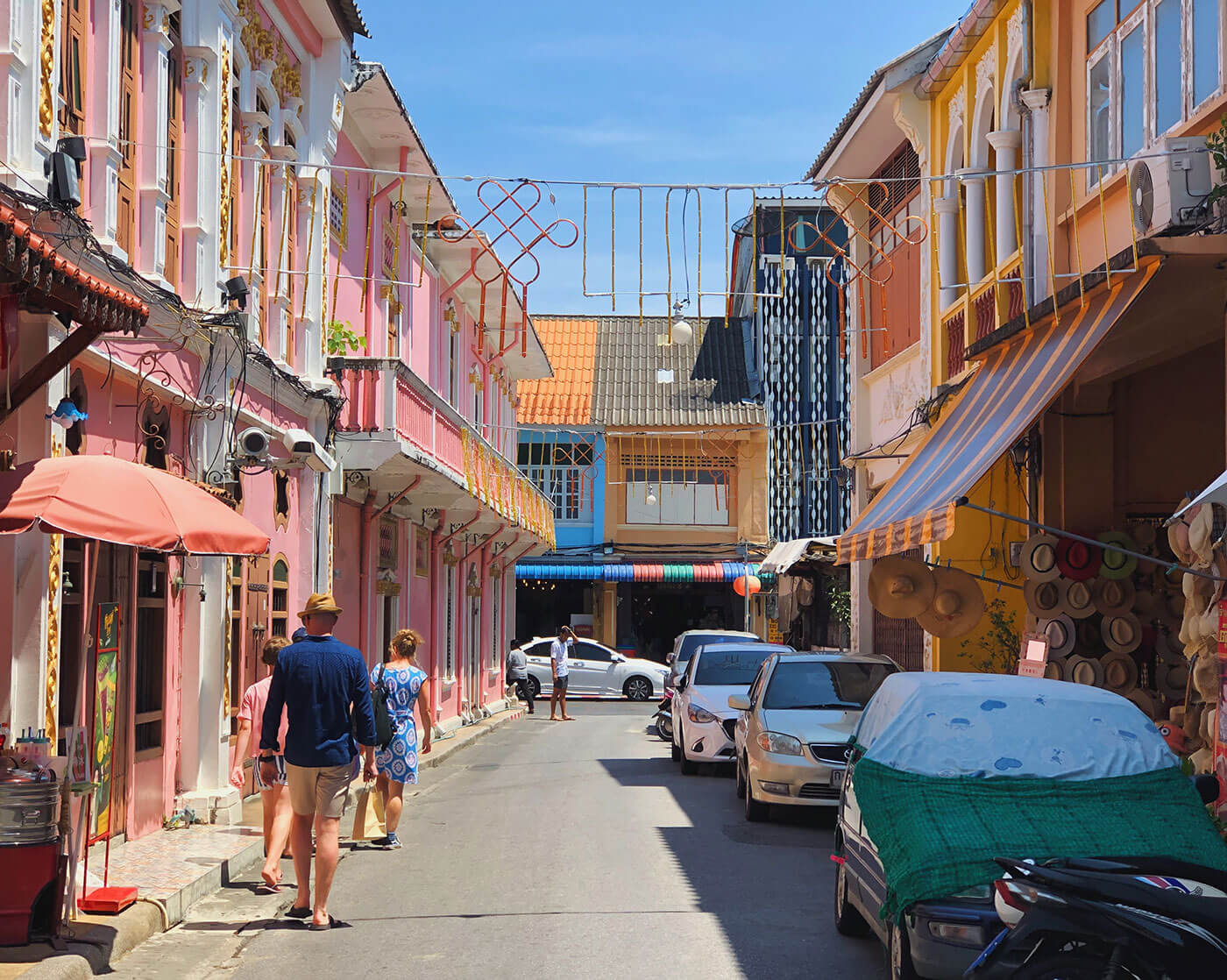 I guess it wasn't a bad travel year after all.
In 2019, I celebrated my 10-year mark of living in Singapore
Which, to be honest, I completely forgot about until this post. It should have been some time back in November but it slipped my mind.
So what do I think about Singapore after living here for 10 years? Overall, I'm still glad to be living here. This city ticks almost all of the boxes for a place to live, and that's why I moved here to begin with. It is a small place, and one could get a little claustrophobic after being here for awhile, but usually something happens somewhere that reminds to stop taking the safety and convenience of living in Singapore for granted.
That said, I do have a habit of moving every 10 (or so) years, so we'll see what the future have in store.
… and that wraps up my insane year. I'll see you in the new decade!