Akame 48 Waterfalls (written as 赤目四十八滝 in Japanese and pronounced Akame Shijuhachi Taki) is a beautiful waterfall trail about an hour away from Osaka, Kyoto and Nara.
The main attraction here is an easy trail following the main river which forms many small and big waterfalls. Unlike what the name implies, there aren't exactly 48 waterfalls on the trail, but the word "48 waterfalls" just signifies endless waterfalls in the Japanese language.
Aside from the waterfalls, Akame 48 is famous as the birthplace of Ninjas. It's also known as home to the giant Salamander. You'll get to see some of the Salamander before you enter the waterfall area.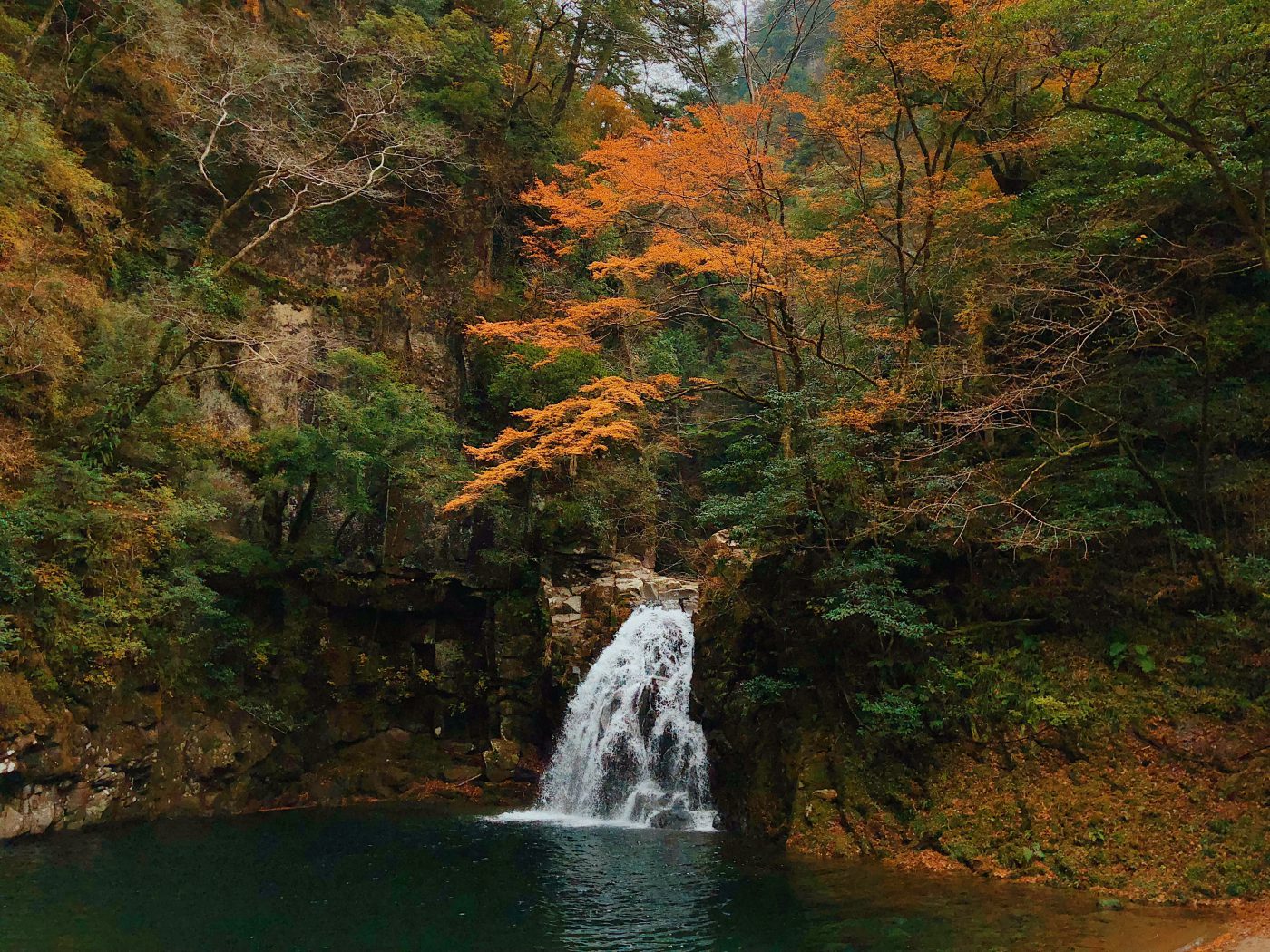 How to get to Akame 48 Waterfalls
Akame 48 is reachable from both Osaka and Kyoto thanks to the Kintetsu line. The journey can be divided into two sections:
1. Get to Akameguchi (赤目口) Station
In order to visit Akame 48, you basically want to reach Akameguchi (赤目口) station – the closest station to Akame 48.
Kintetsu Rail Pass: If you're mainly interested in visiting Osaka, Nara, and Kyoto during your trip to Japan, consider getting the Kintetsu Rail Pass, which will allow you unlimited rides on the Kintetsu Line. With the 5-day option, you can use the pass via Kintetsu-Osaka or Kintetsu-Kyoto to get to Akame 48 if you get the pass that covers Mie and it's still within the validity.
There are a few ways to do this depending on your starting point:
From Osaka – Get to Osaka-Namba station, then you can take the Kintetsu-Osaka Line to Akameguchi station. It should take about 1 hour and cost 1,140 yen one way.
From Kyoto – From Kyoto station, you can take the Kintetsu-Kyoto Line and change at Yamato-yagi station to the Kintetsu-Osaka line and resume your journey to Akameguchi station. It should take about 1.5 hours and cost 1,450 yen one way.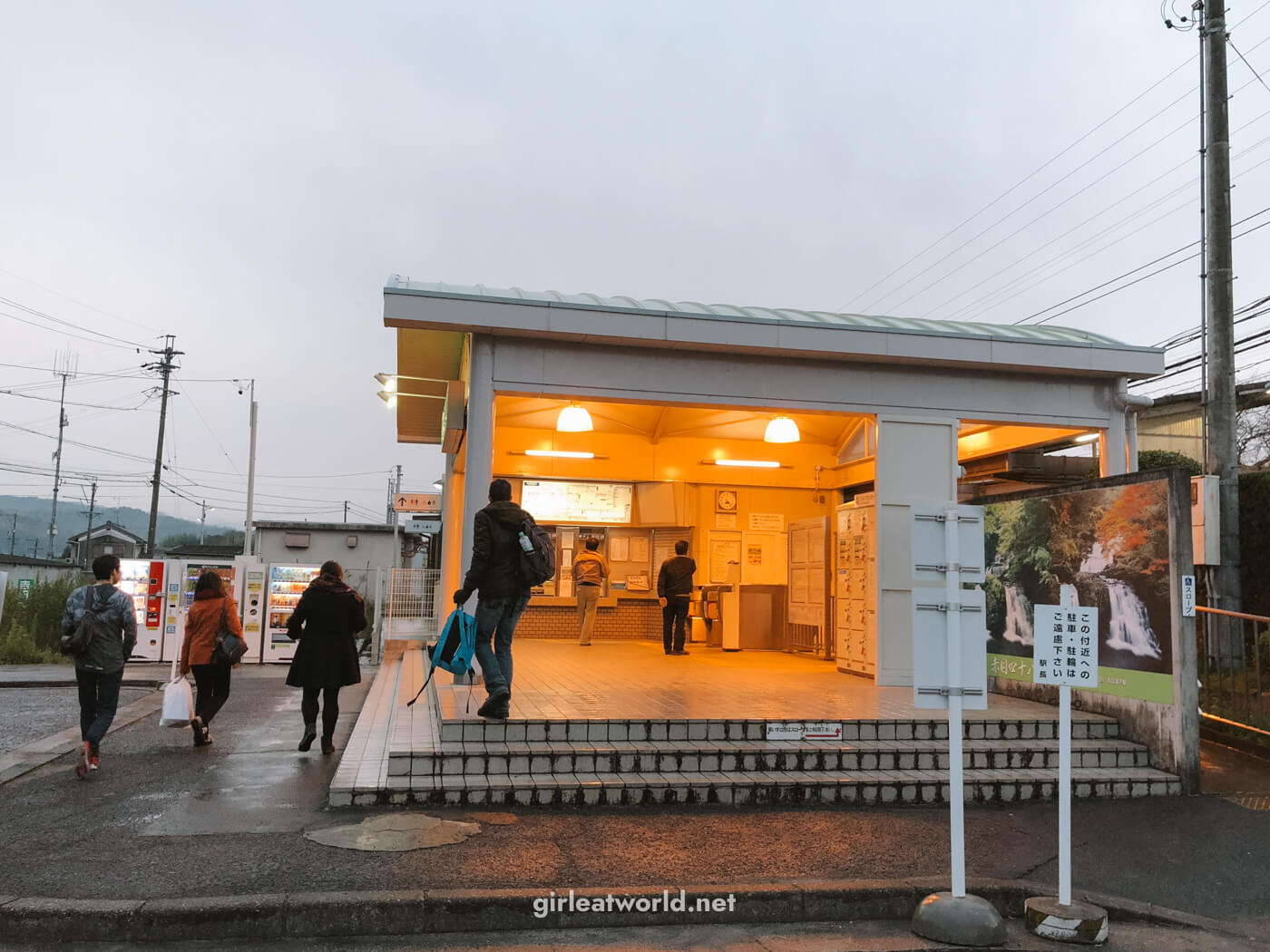 2. Take a shuttle bus to Akame no Taki
From Akameguchi station, take a 10-minute ride on the shuttle bus straight to the entrance of the waterfall (Akame no Taki stop). The bus costs 360 yen for adults and 180 yen for children. The train portion is easy and frequent, but the shuttle bus is very limited.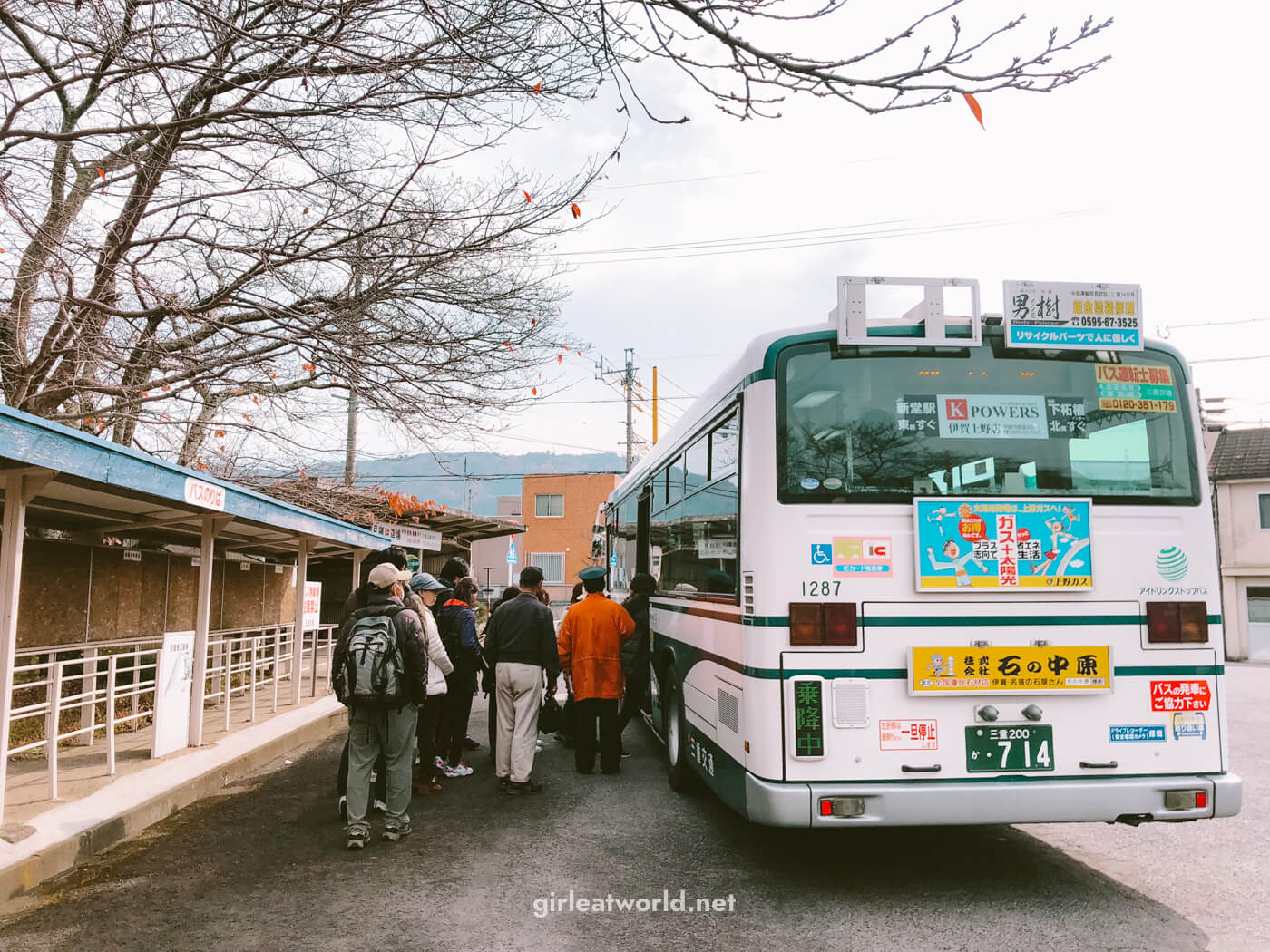 Please pay very close attention to the shuttle bus schedule from their official website (scroll down to the "Access" section), which has some disclaimers based on the time of your visit. The bus schedule varies based on whether you're visiting on weekdays or weekends, and whether you're visiting from April to November or December to March.
Just make sure you get on the last bus leaving in the morning (usually 10:55 AM). Otherwise, the shuttle has a break for lunch and the next departure to the waterfall entrance won't be until 1:15 PM. If you miss the last morning bus, you'd have to walk to the entrance, which is around 5km and will take around an hour. Or you can try taking a taxi if it is available.
Also, make sure you know the timing of the last shuttle bus going back to Akameguchi station (usually the last bus at 4:30 PM), or you'll have to walk back to the station or call a taxi. You can read Kaitlin's blog which details the experience of missing the last bus and served as a warning when I was planning my trip there (Thanks Kaitlin!).
For further information, you can visit the Akame 48 website which is entirely in English.
Admission fee to Akame 48 Waterfalls
There is a 500 yen fee for adults to enter the waterfalls area. For children (6-15 years old), it is only 250 yen. The shuttle bus costs 360 yen for adults and 180 yen for children.
Buy the Admission Ticket Online: You can purchase the admission tickets for Akame 48 here on Klook for a slight discount
During the Fall and Winter time (from the end of October to the end of January), the admission fee may be increased to 600 yen for adults and 300 yen for children since they might be holding a winter illumination event.
What to do at Akame 48 Waterfalls
Now that you know how to get to Akame 48, here are things you can do when you're there:
1. Check out the Japanese Giant Salamander Center
At the entrance to Akame 48 Waterfalls, you go through the Japanese Giant Salamander Center. They have some educational information about the salamander and a few on exhibit as well. These amphibian creatures can grow up to 1.5m, although the ones in the center are the tiny ones.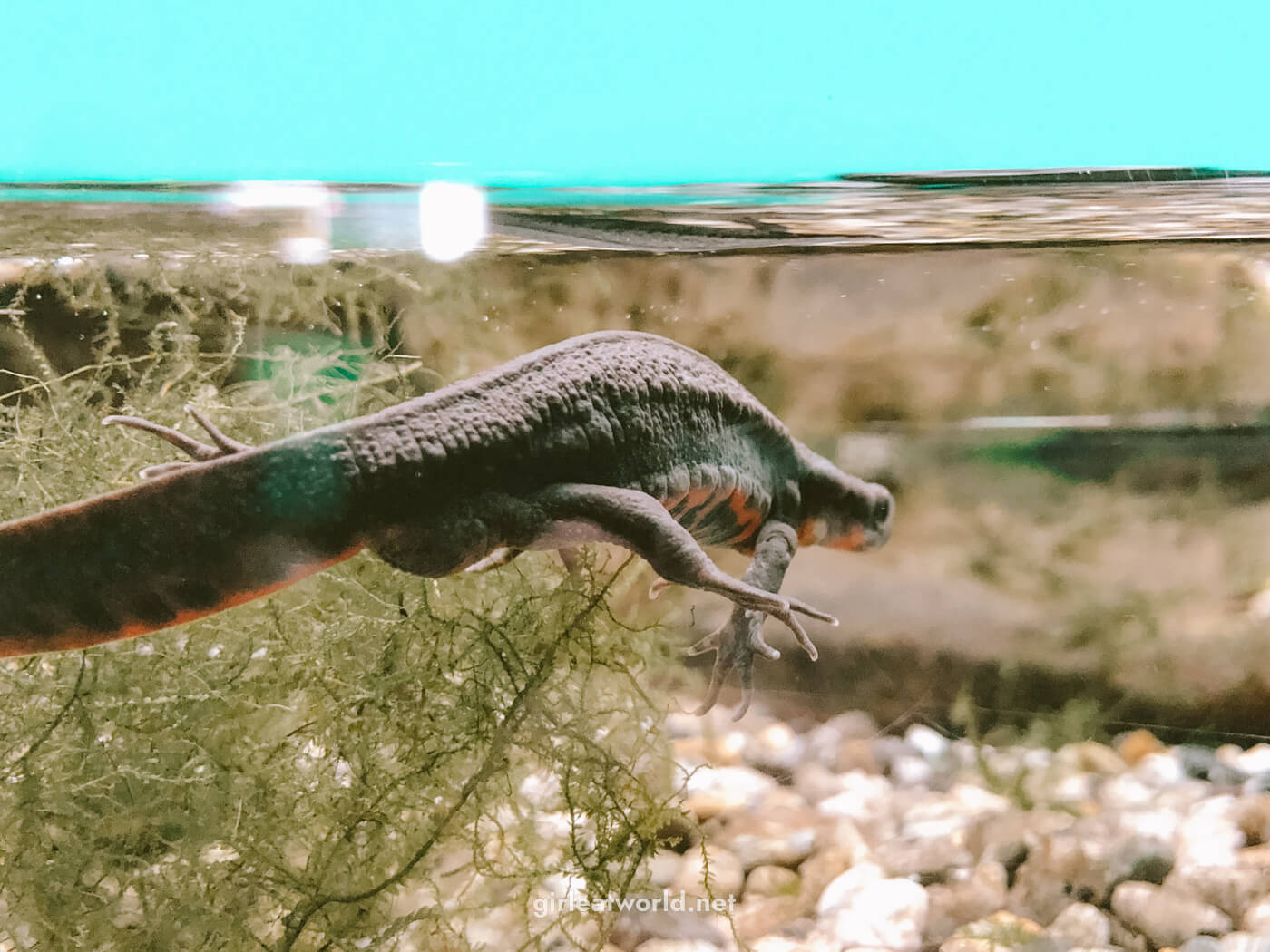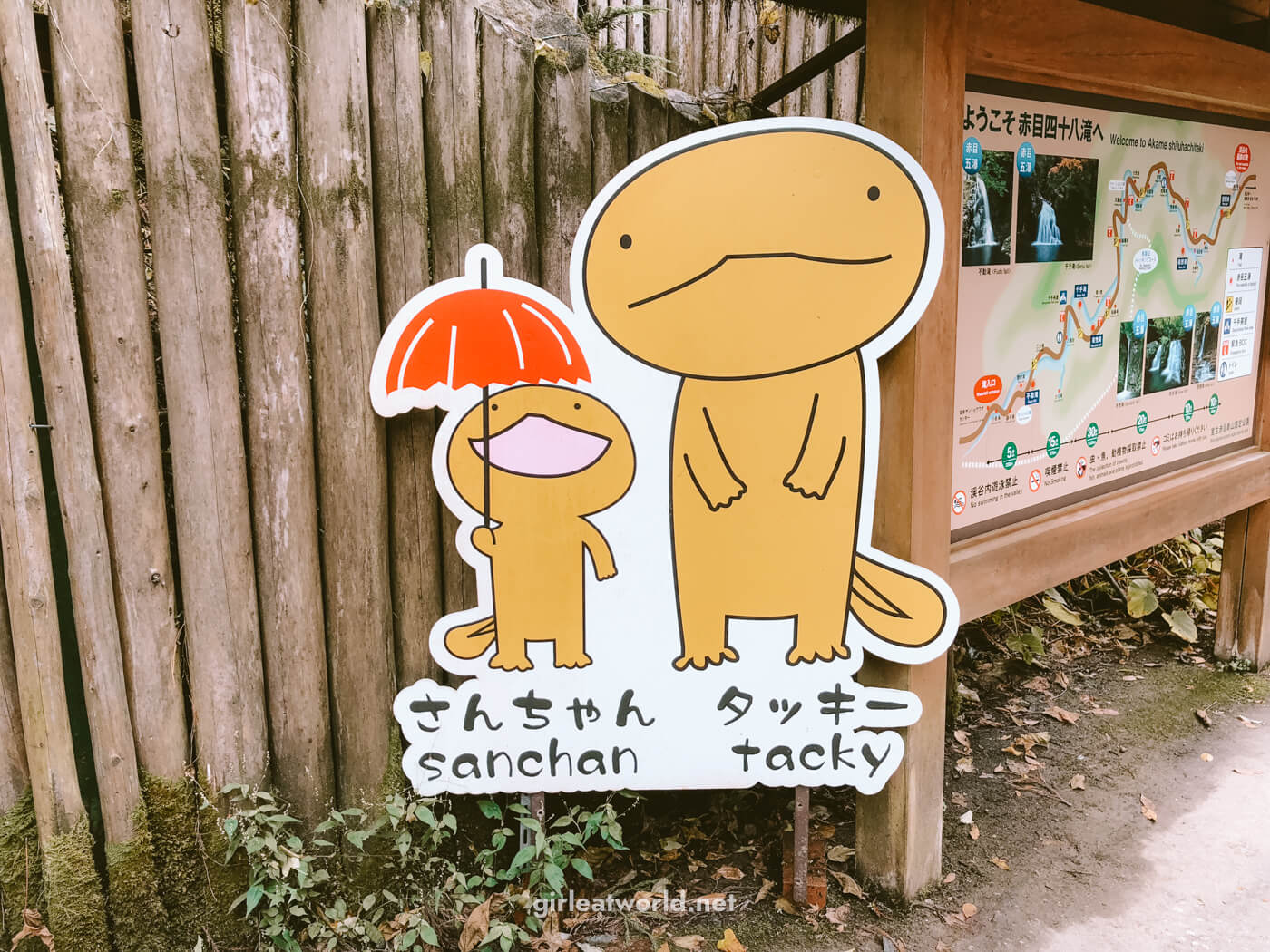 2. Walk the Akame 48 Waterfalls Trail
The most popular thing to do here is of course to see all the waterfalls in Akame 48. There is a trail that simply follows the river and is pretty easy to follow.
As I mentioned before, there aren't actually 48 waterfalls on the trail. The number "48" signifies "many" in the Japanese language. While there are many waterfalls in Akame, there are five major ones – Fudo, Senju, Nunobiki, Ninai, and Biwa.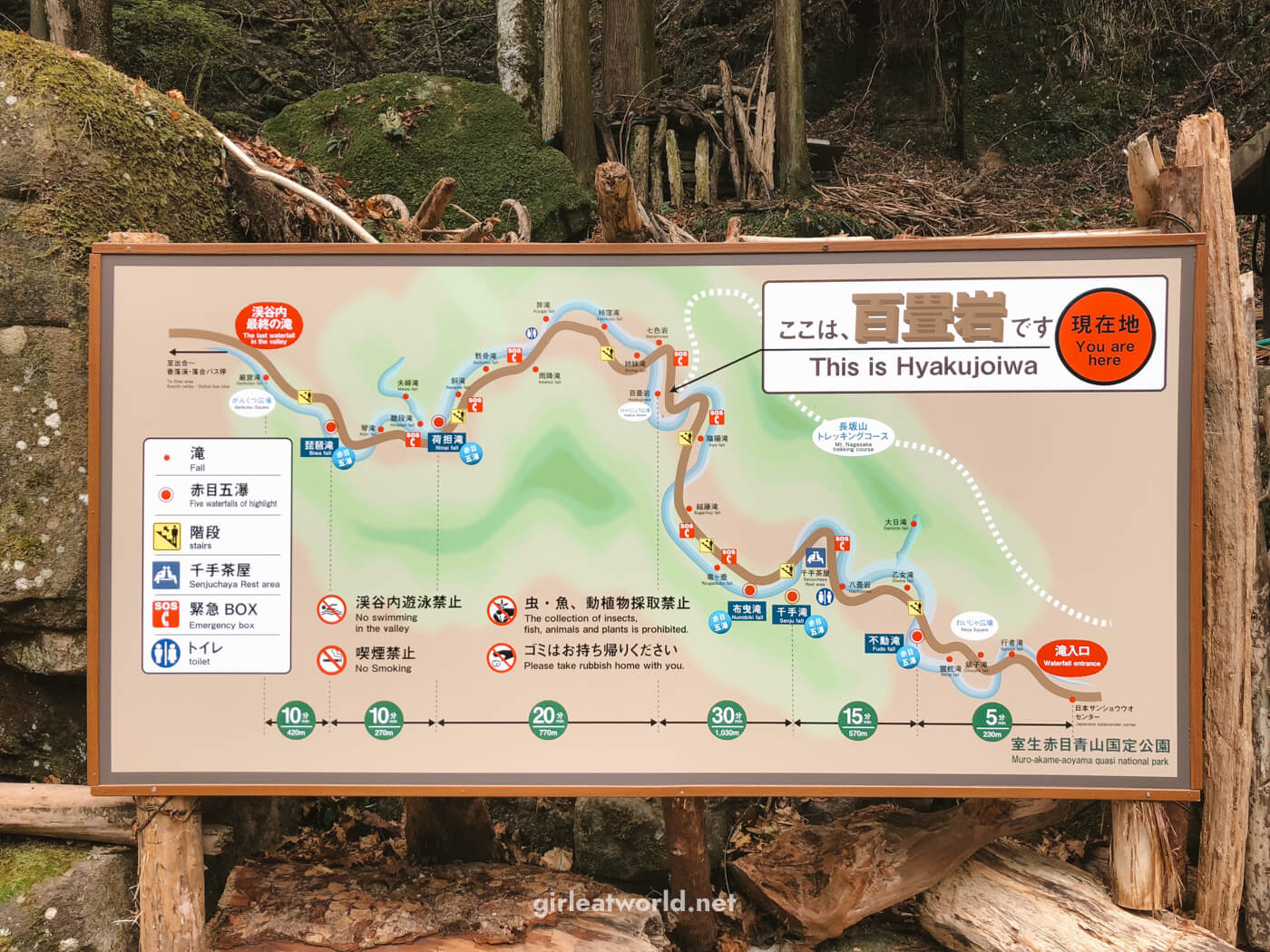 The trail itself is only about 4km, which most people should have been able to complete in about an hour one way. But we kept stopping, taking photos, and walking at a very leisurely pace that it took us way longer.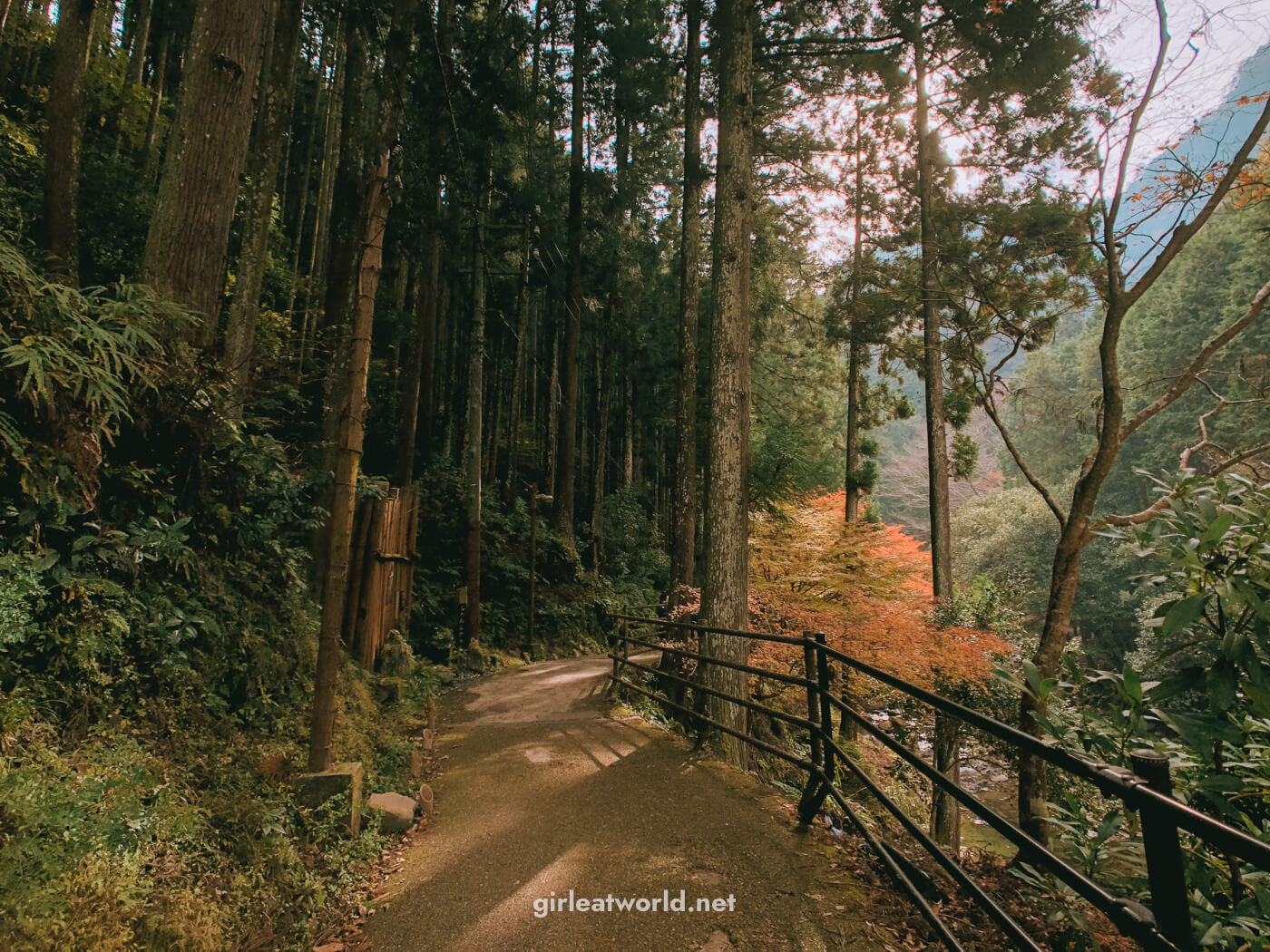 We started shortly before noon and didn't get back until about 3:15 PM – and we didn't even do the entire trail. We only got to Amefuri Falls (about 75% of the trail) before we had to turn back due to light rain and fear of missing the last bus back to the station.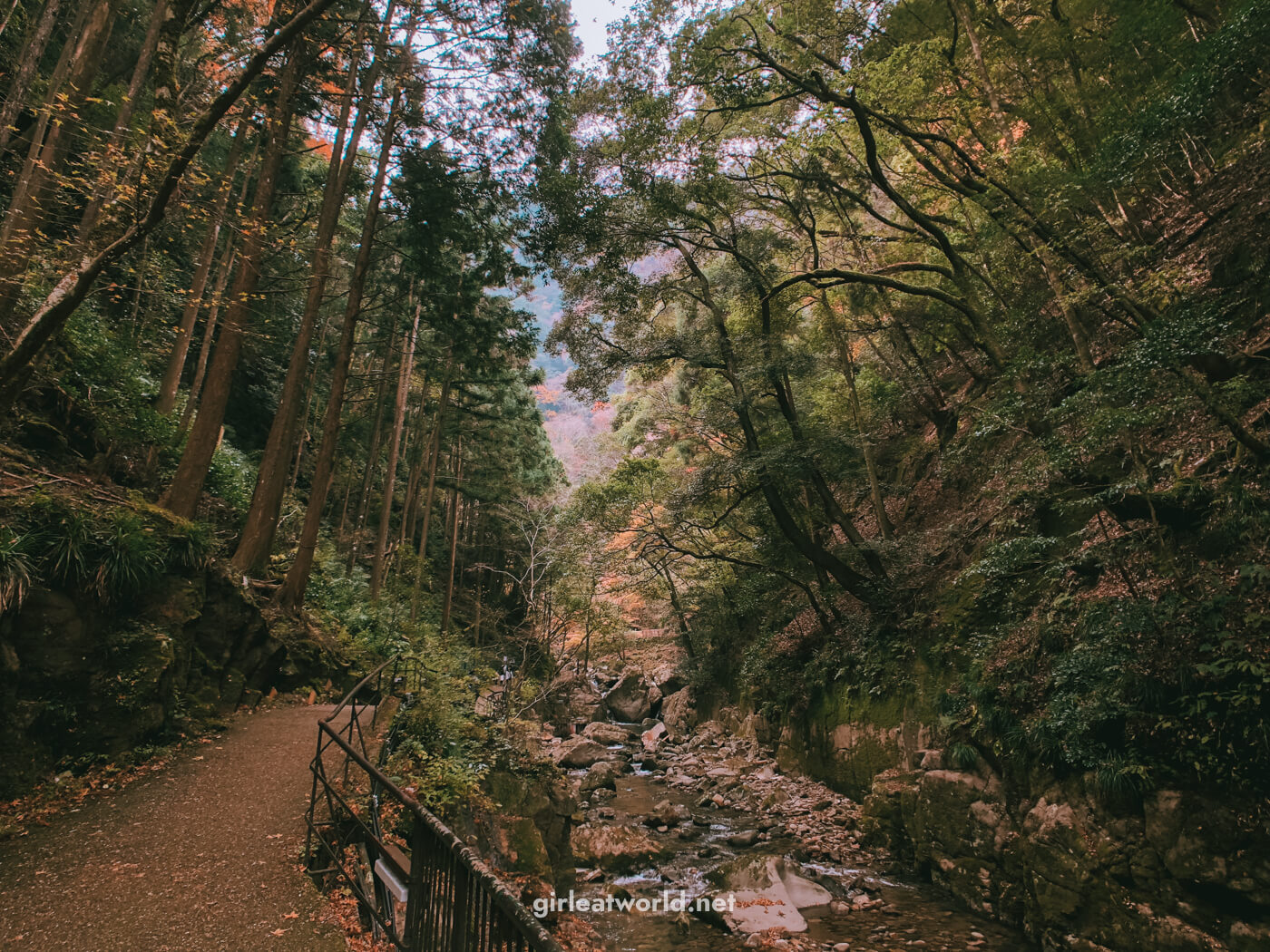 So if you want to do the entire trail, I suggest setting aside 4 hours for taking pictures and walking very slowly. Otherwise, pick up your pace so that you can get back before the last shuttle bus.
And now, please excuse the copious pictures I'm about to post – the walk was truly beautiful. I took hundreds of photos in the three hours that I was there. My Google photo album for this place contains 360+ photos! So this is just a small subset of my favorite photos.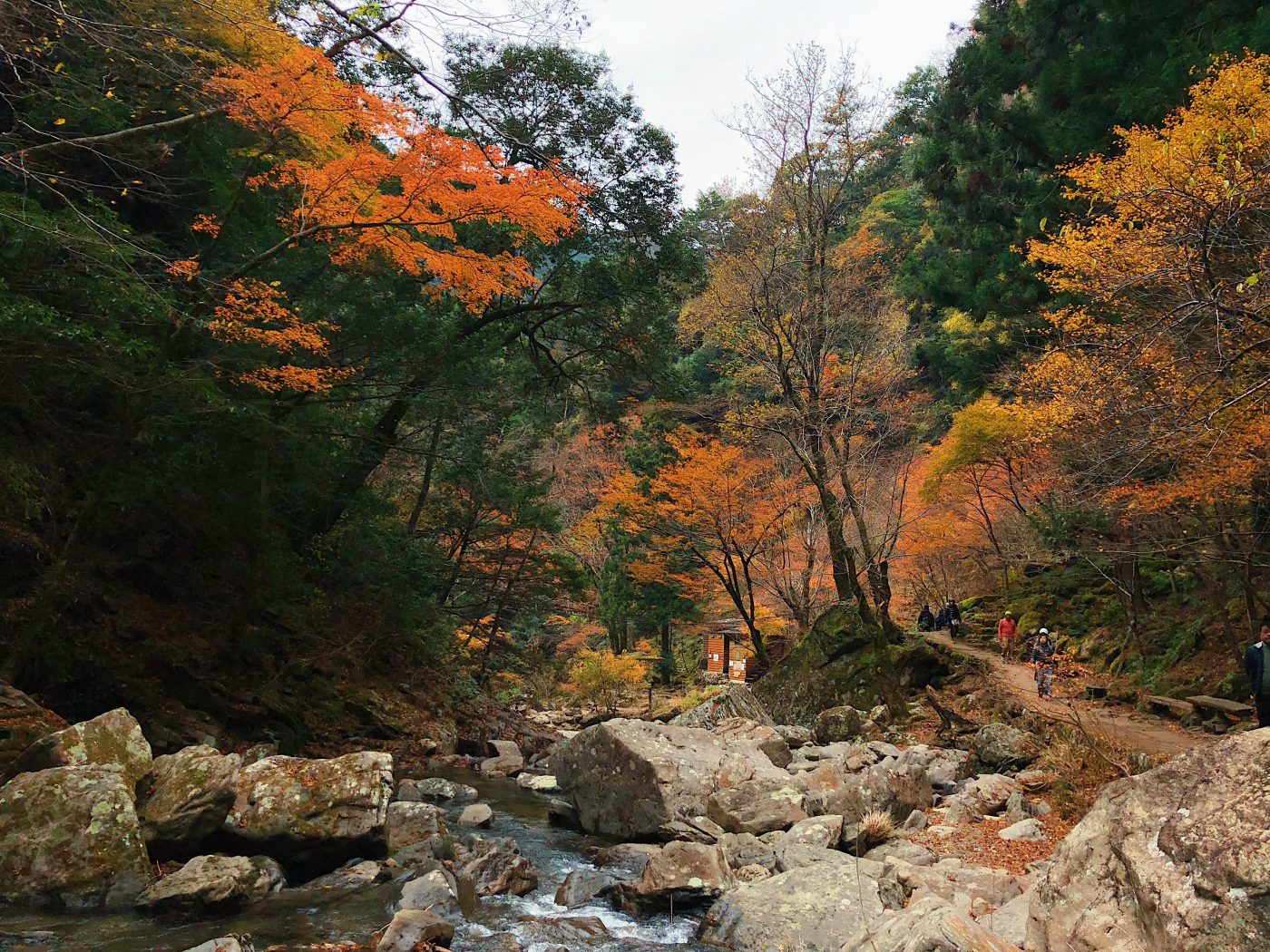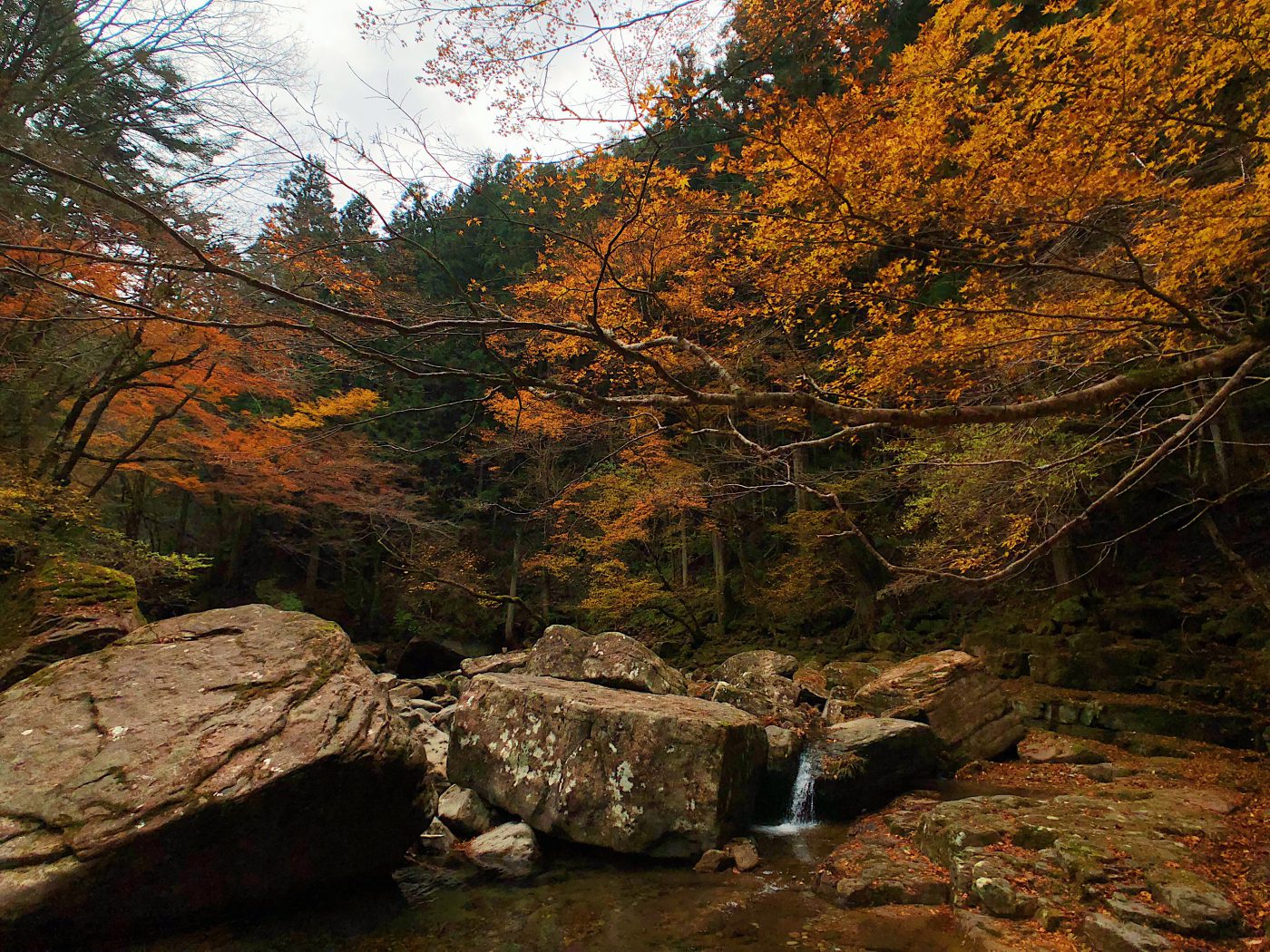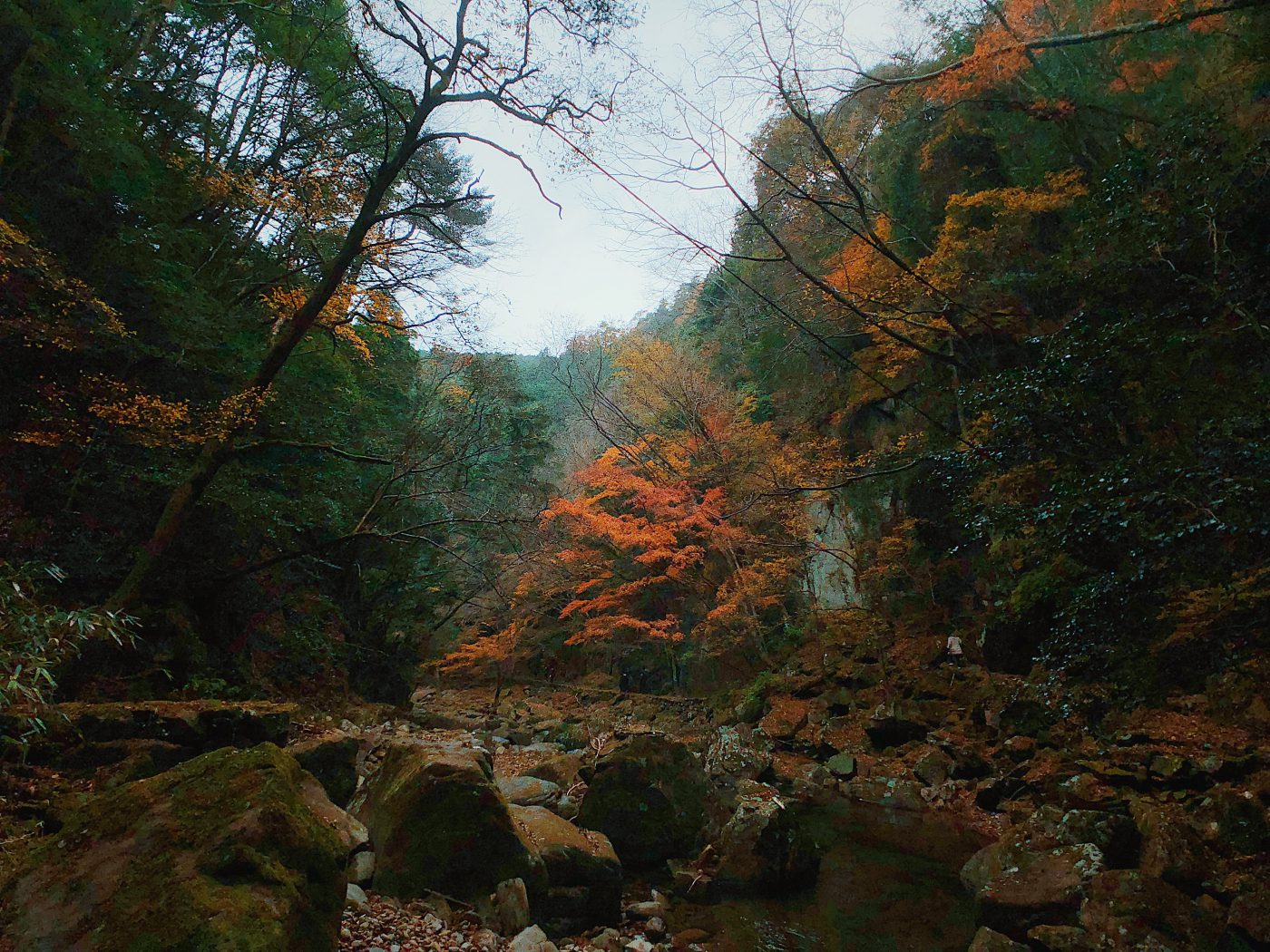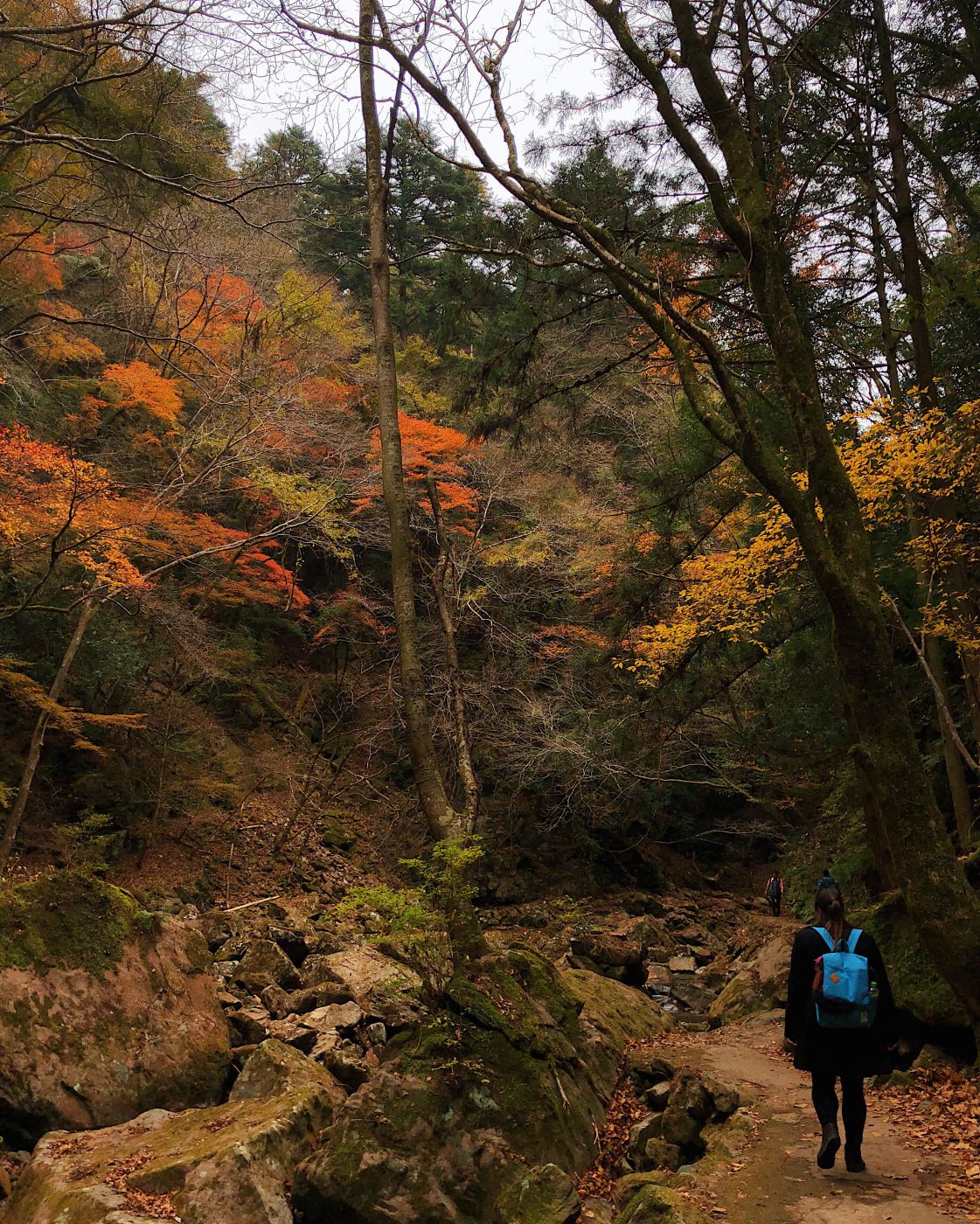 For the photos below, I used the Wide Lens iPhone extension from Moment. This is my favorite new toy for iPhone photography – it does make a difference to the framing of the photo.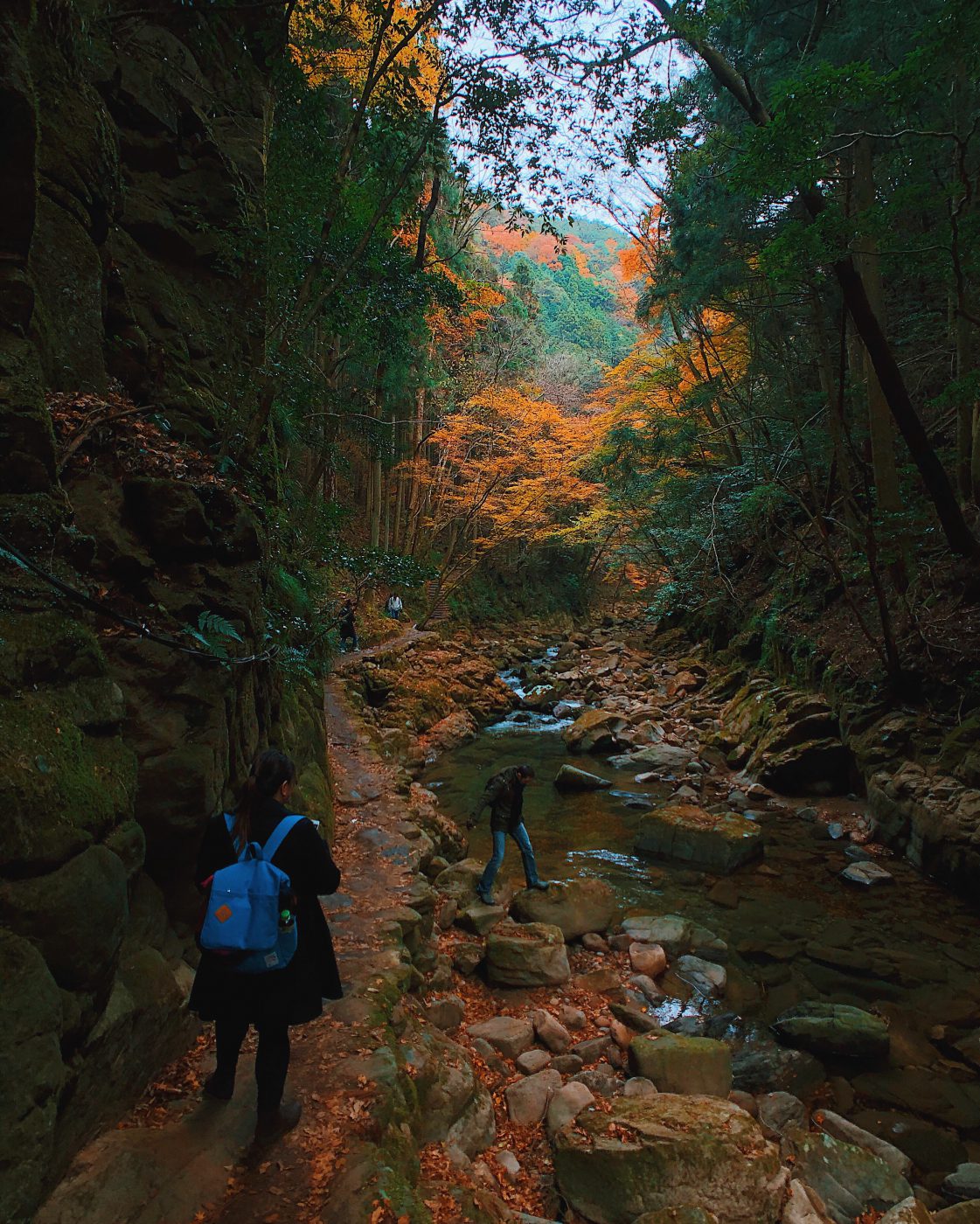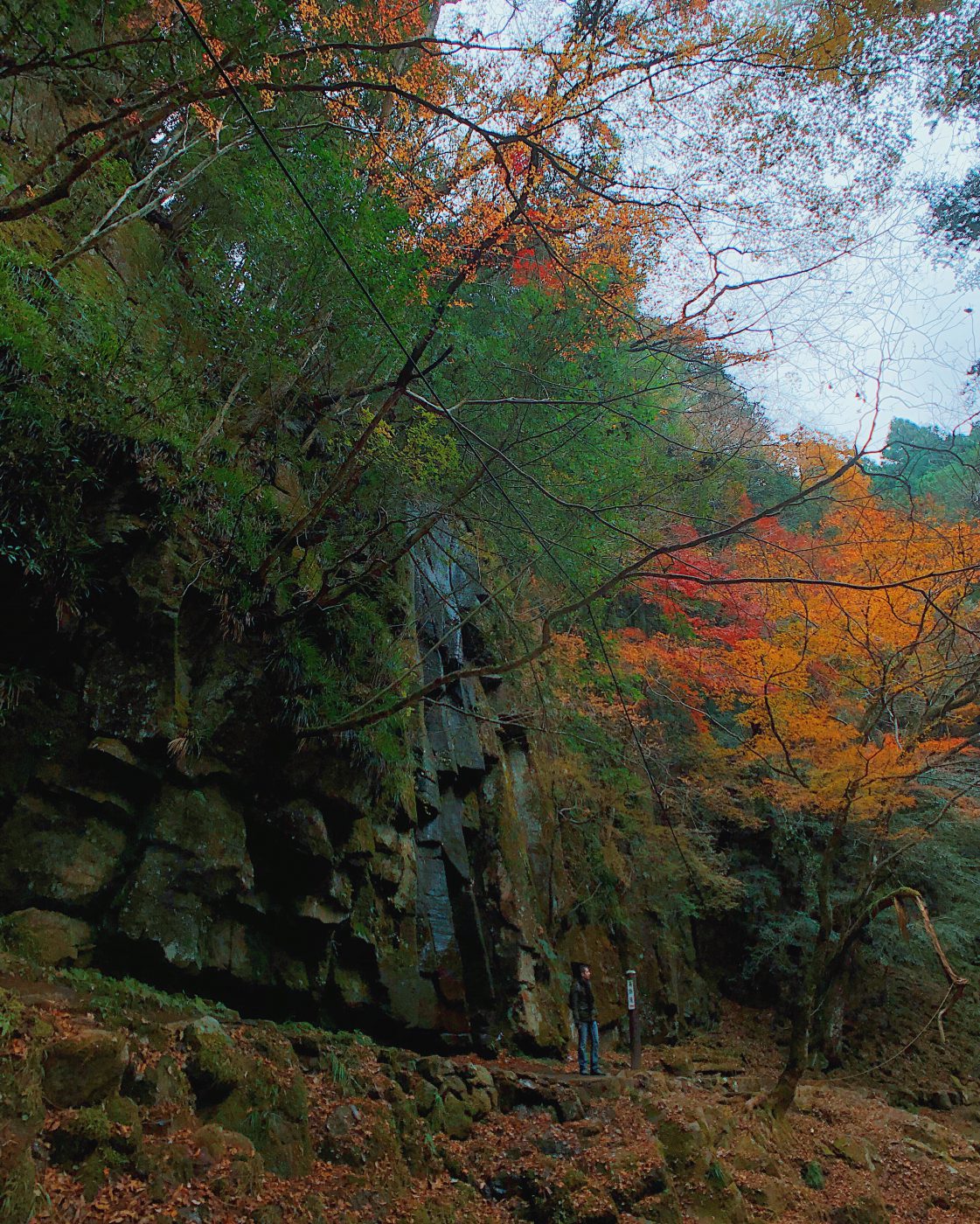 3. Ninja Training Experience
Akame 48 is known as the birthplace of Ninja, so while you are there you can participate in basic Ninjutsu, which is the art of being a Ninja. The experience takes place from 10:30 AM – 12:00 PM, so if you want to do this, you have to get to Akameguchi station before 10 AM and get on the first shuttle bus to Akame no Taki.
Buy the Ninja Training Experience Online: You can purchase the Ninja Training Experience here on Klook for a slight discount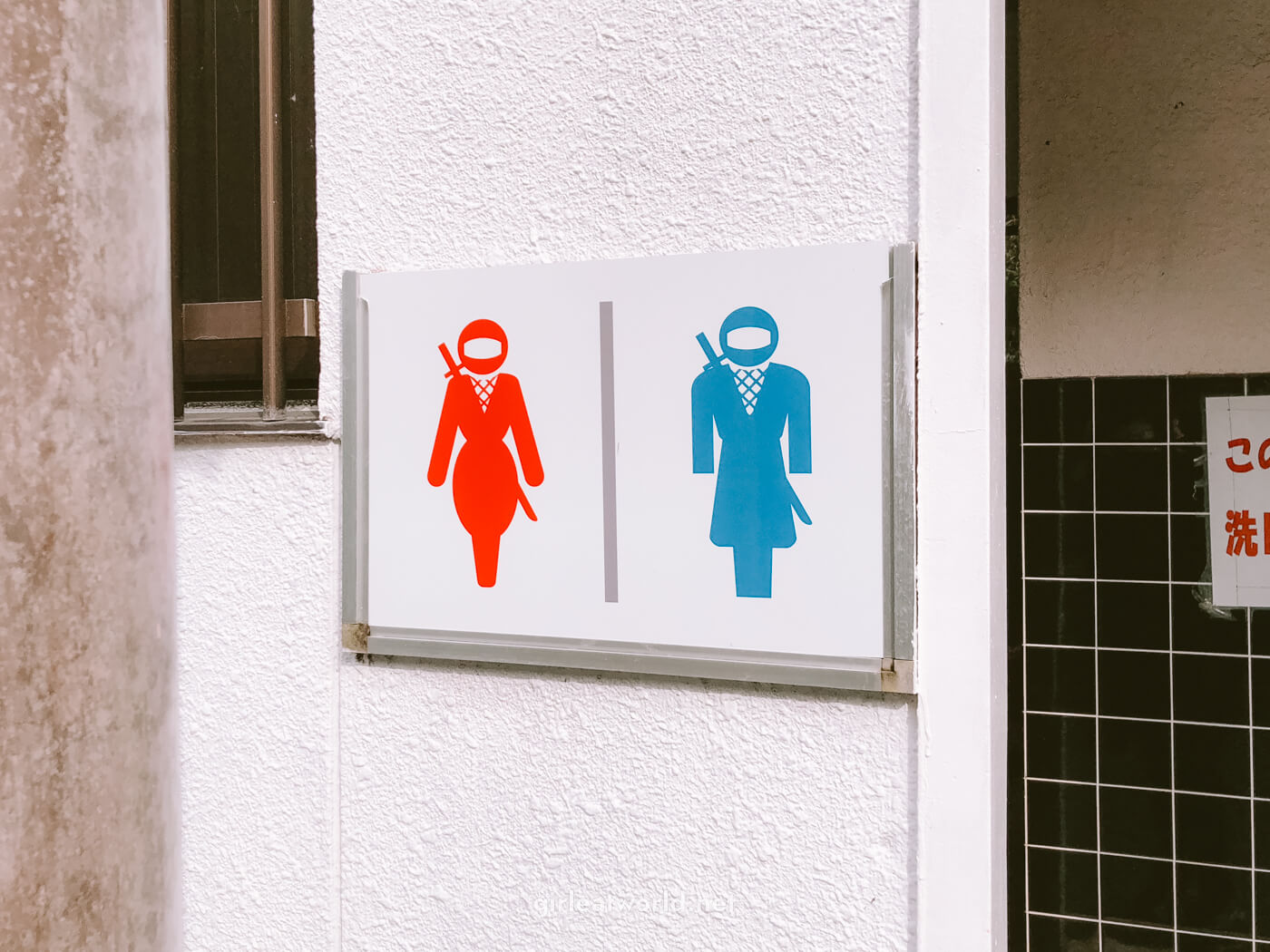 4. Visit an Onsen
If you arrived early and were done with the trail with plenty of time to spare, there are a few onsens you can visit. You could set aside about 1.5-2 hours for an onsen visit.
Taisenkaku Onsen – This is the closest to the Akame 48 Waterfalls and is most doable if you are not driving.
If you are wondering about the etiquette of entering an Onsen in Japan, you can refer to my Onsen etiquette post
What to eat at Akame 48 Waterfalls
At the entrance to the waterfall, you'll pass by several snacks, small restaurants, and souvenir shops. I recommend picking up some snacks to enjoy on the trail!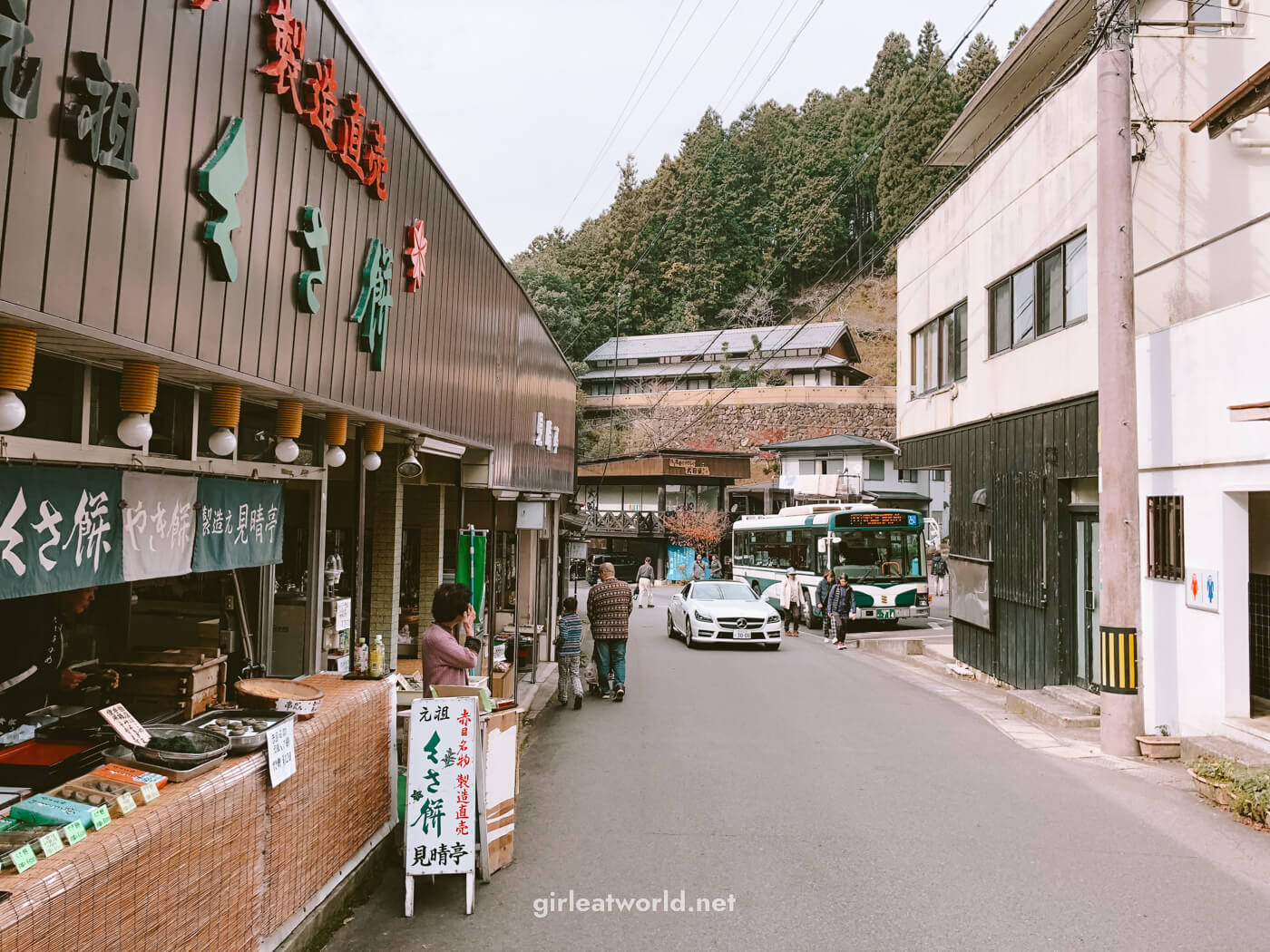 1. Yakimochi (Grilled Mochi)
My favorite pick is Yakimochi (焼きもち) from one of the shops for 120 yen a piece. Yakimochi is a grilled Japanese rice cake, which has a very sticky and soft texture when hot off the grill.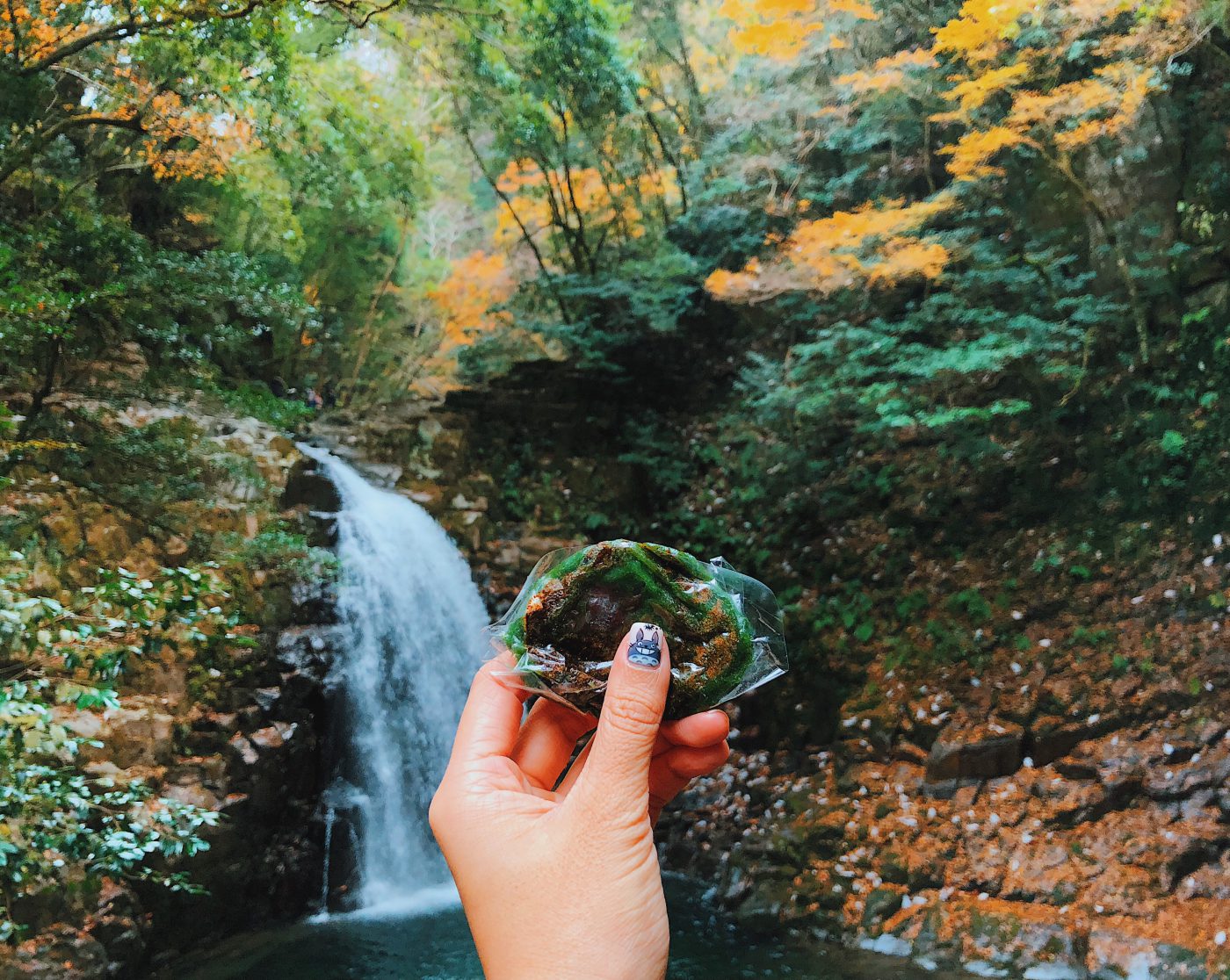 That's why it was wrapped in plastic – to keep its shape. It's stuffed with sweet red bean paste inside, but it has a hint of saltiness on the outside – super delicious.
Trivia: In the Japanese language, aside from "grilled rice cake", Yakimochi could also mean "to be jealous" depending on the context of the sentence.
2. Iga Beef
Iga beef is a premium cut of beef that can only be enjoyed in Iga, a city in Mie prefecture and close to Akame 48. Iga beef is high-quality beef but less known to non-locals.
Accommodation at Akame 48 Waterfalls
If you'd like to stay overnight around the area, there are a few options:
B&B Nishimine – A small ryokan near the entrance of Akame 48 Waterfalls. You'll get to stay in a traditional Japanese room.
Shorenji Lake Hotel – An onsen hotel, where you can stay and enjoy the hot spring, as well as the famous Japanese hospitality. It is located near Shorenji Lake and it's a perfect getaway destination.
Akame Campground – Yes, if you are up for it, there is a campground here. Reservations are required, so please do check out the website. It's in Japanese, but the English translation is decent.
And that's all I know about visiting Akame 48 Waterfalls. Please feel free to comment below if you have any questions.
Until next time 🌿